Amigos, it's over – the winners are in. Hostelworld has announced the most EXTRAORDINARY hostels of 2021.
These hostels aren't ordinary. They're not even extraordinary. They're EXTRAORDINARY; Hostelworld went right ahead and slammed that shizz in power caps just so you'd know they were serious.
There's to be no fuss and no muss. Let's jump right in and see the winners that YOU chose.  Maybe not you specifically but the universal you; this has been an award show for the community by the community.
There's no more voting to be had. All that's left is to simply hit the road again (pandemics allowing) and book a stay at one (or more) of these epic hostels.
Keep on hostelling in the free world!
The 7 WINNERS of the HOSCARs in 2021!
Are they the world's best hostels? Probably not – the world's best movies don't win at the Oscars.
But you know what does win at the Oscars? Movies worth seeing.
For every Anomalisa and Amélie, there must be a 40,000th entry in the Marvel Cinematic Universe. These are those Marvel Cinematic Universe entries.
EXTRAORDINARY Sociable Experience Winner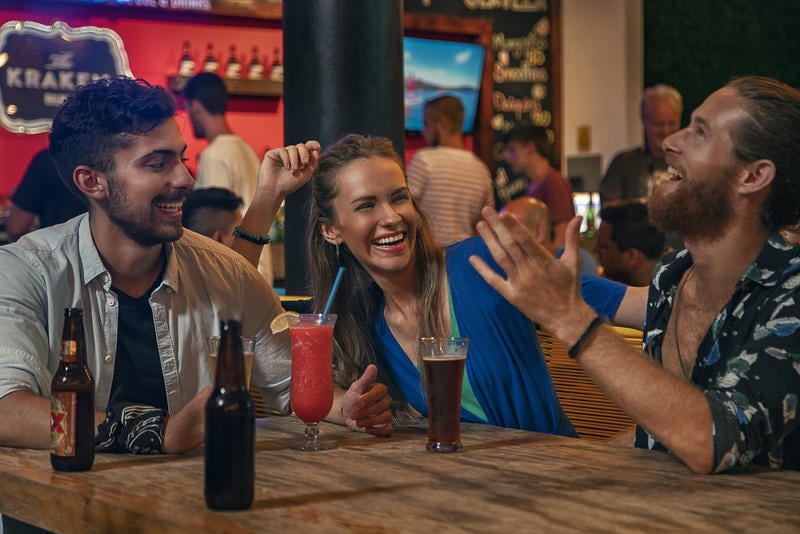 Well, we know how sociable monkeys are, right? They sit around in little tribal groups grooming their lice and throwing their poop at each other. And that could be you!
Just swap out the poop fight for a ragtag round of volleyball and the lice buffet for a continental all-you-can-eat brekky! The vibes are good and the spirits are high at Mayan Monkey Hostel – the best hostel in Cancun.
It's so damn sociable that you might have to book a night at an infinitely inferior hostel for a night just to catch a breather from all the INSANE FUN you'll be having. 🙂
EXTRAORDINARY Community & Social Impact Winner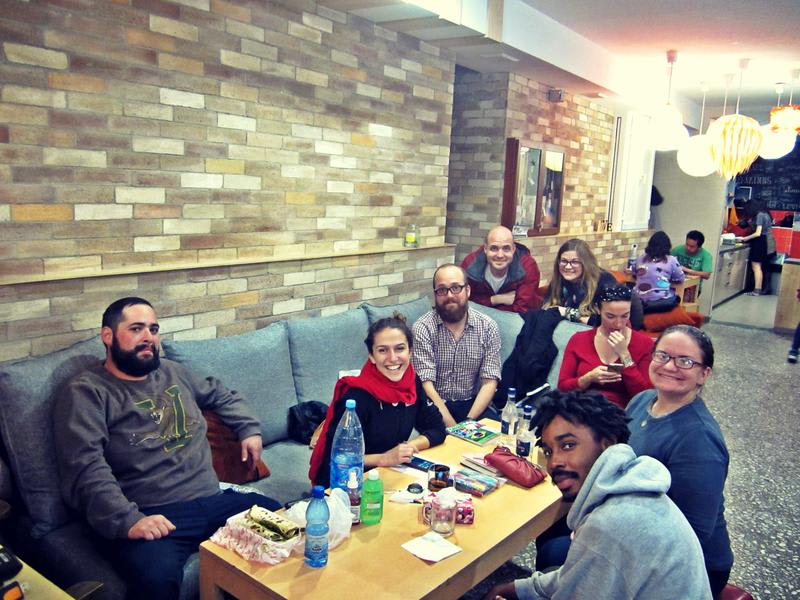 A touch sterile but clean and modern.
Lotsa freebies.
Well located in Armenia's ancient capital.
If I told you that Envoy Hostel had been spending its pandemic housing refugees in crisis, you'd probably ask why it didn't win the Hostel Hero category! Well, it's winning here, and here is just as good.
Envoy Hostel is certainly making an impact in its local community through its social initiative. Put that aside, and you've still got a wicked place to stay that puts the other hostels in Yerevan to shame.
Free brekky, local discounts, and hostel shenanigans. Top that off with the opportunity to interact with someone from a very different walk of life to you and the knowledge that your dollars are going to a supremely good cause, and you're looking at a well-earned HOSCAR winner!
EXTRAORDINARY Sustainable Hostel Winner
Plastic-free.
A five-minute walk from the beach.
Ultra-modern pod-style dorm beds.
Let's hone in on the sexiest bit of kit on offer here: Cohort Hostel is plastic-free. Maybe you're not too aware, but at The Broke Backpacker, we DESPISE any and all things plastic and strongly promote reducing your plastic consumption as a traveller.
And staying at Cohort Hostel is a perfect start! Combine that plastic-free initiative with a carbon-offsetting goal of 2500 trees and a strong kinship with 'toilet twinning', and you've got a place to stay without any of the pesky moral guilt.
Also, the hostel is rad too; killer location, killer dorms, and all-day free tea and coffee. Killer!
Modal – Greenville, USA
EXTRAORDINARY Inclusive Hostel Winner
Full-blown arty-farty vibe in the heart of South Carolina.
Luxury memory foam mattresses.
Inclusive AF.
What makes Modal inclusive AF? Because they bloody well said so – that's why!
Promoting themselves as an artisan hub and inclusive safe haven for the LGBT+++ communities of South Carolina (and beyond), Modal seeks to serve all creative professionals, digital nomads, and other wayward souls that can afford the level of luxury on offer.
Coffee, craft beer, and some seriously swanky facilities are the name of the game at Modal. Well, that and inclusivity! They don't allow personal pillows, blankets, or sleeping bags though, which I dare say is a bit exclusive (huehuehue).
EXTRAORDINARY New Hostel Winner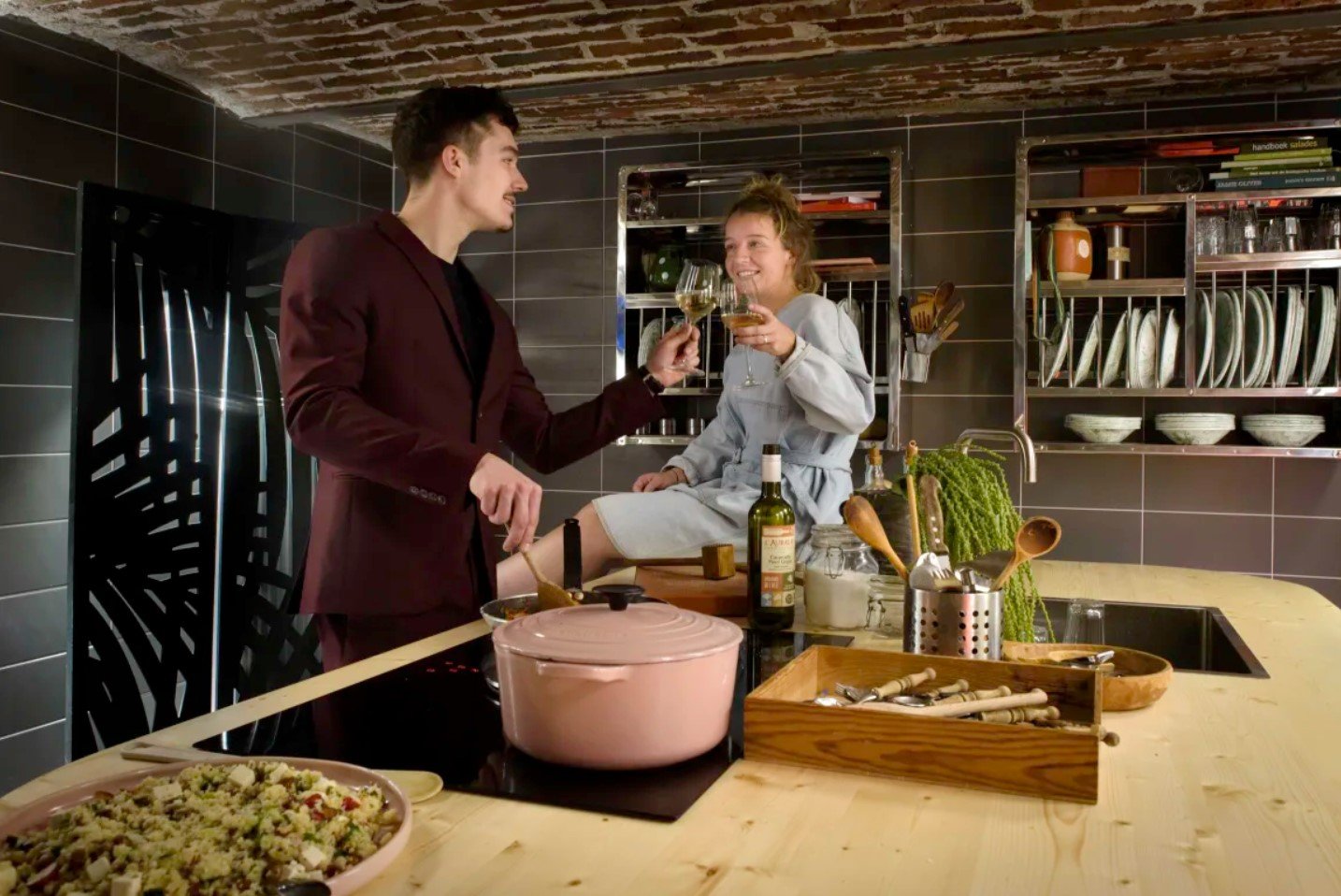 Didn't go bankrupt in the middle of a global pandemic!
All about that personal health and wellbeing.
With complimentary access to an eco spa.
There's a real running theme with The Green Elephant which had the real misfortune of opening in the New World. In the before times, this hostel would have BOOMED for its innovation.
If you've ever shopped at Wholefoods, then this the hostel for you. A meditation room, numerous micro gyms, and plenty of interior space for both grabbing some personal downtime or connecting with one of the other sustainability and health-minded travellers that float in to soak up the hostel life.
It doesn't stop there either; guests get complimentary access to the Vivacious Eco City SPA which is entirely as vivacious as it sounds and comes complete with a sauna, hammam, and foot baths. And while breakfast is sadly not included (and admittedly rather expensive), you better believe that it's sustainable and healthy too! Pure unadulterated self-development on a plate!
EXTRAORDINARY Innovation Winner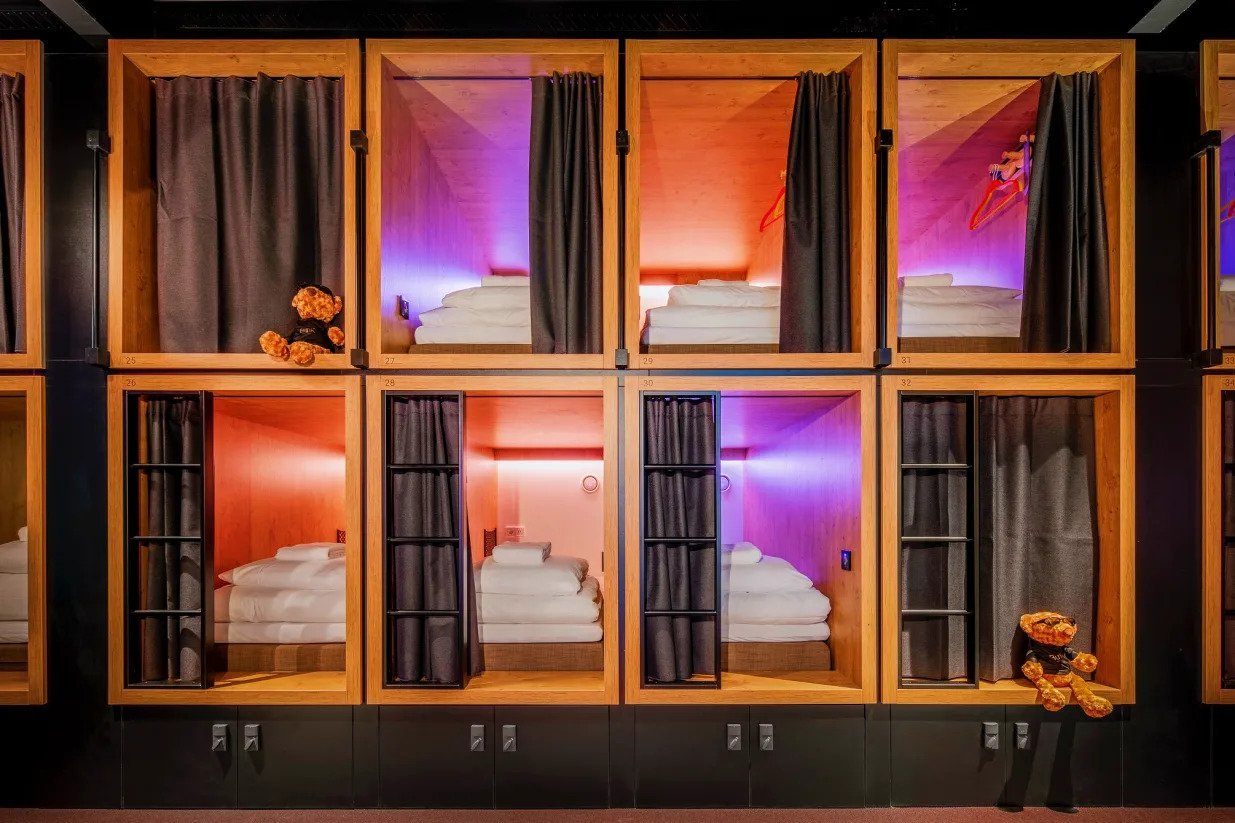 Housed in a converted century-old church.
Hella futuristic pod-style dorms.
Top-notch facilities and cleanliness.
Why tear down a more-than-a-century-old church when you can just upcycle the thing and have one of the trendiest backpacker hostels in Utrecht? Seamlessly melding the old with the new, BUNK Utrecht innovates in more ways than just its chic interior deco.
The pod beds, while not new by themselves, bring enough to the table to give anything Tokyo can throw at you a run for its money. The hostel itself feels like something between a space station of the future and a 19th-century Sunday Mass.
It's grade-A security in a grade-A base for exploring the humble city of Utrecht. There are also bonus points for being a place to stay in the Netherlands that's not in Amsterdam.
EXTRAORDINARY Hostel Hero Winner
And now for the hostel that went above and beyond the call of duty: Welcommon Hostel! They're no longer just one of the best hostels in Athens; they're one of the most heroic in the world!
Welcommon both houses and integrates refugees in need of a roof over their head AS WELL as championing sustainable tourism. Can we call Welcommon the Jesus of hostels? Probably not… someone will get offended.
But you know what? I'm gonna do it anyway! And until the offended parties start housing refugees and promoting environmental stability too, they can feed their offence to the birds. Congrats, Welcommon; keep on being so damn awesome.
Congrats to the HOSCARs 2021 Winners (and Congrats to YOU)!
For partaking! You voted and made this possible, so congratulations to you too. We're all winners here.
Except we're not. The seven hostels above are the real winners, so congratulations to them too!
And while we're at it, why not throw some congratulations at the remaining finalists and contestants too? We may not all be winners, but we all do deserve some congratulations.
It hasn't exactly been a booming year for the hostel industry. Anyone who submitted an application to the HOSCARs this year deserves a shout-out simply for still being in the game.
So what can you do now? You can go out and keep hostelling!
The industry needs it more now than ever. The industry needs bushy-tailed backpackers and bright-eyed ragamuffins to go keep the hostel vibe alive. So go pack your bags for the hostel, don't forget the long papers, and have an EPIC time.
Oh, and smile too. The staff have more than earned a big, cheesy grin.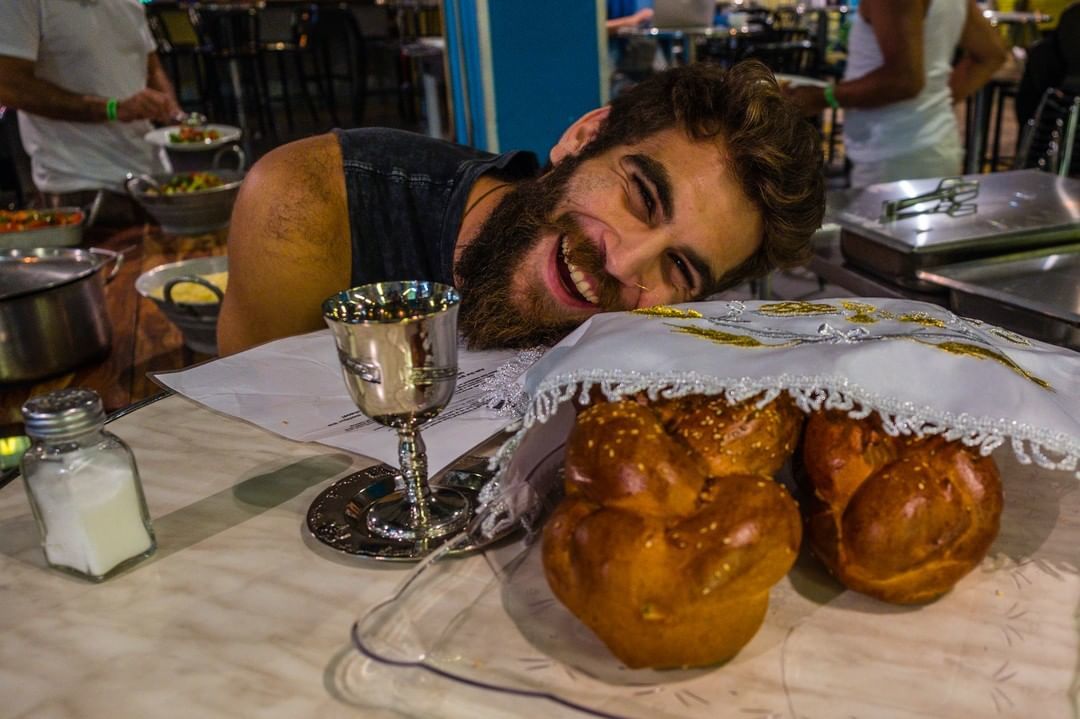 ---
Find out how YOU can support the site.
We work hard to put out the best backpacker resources on the web for free! It's all about helping out our tribe of awesome backpacker readers (that's you!). Please visit the link to find out how you can help keep the site going 🙂
For the sake of transparency, some of the links in our content are affiliate links. This means that if you book your accommodation, buy a piece of gear, or sort your insurance through our link, we earn a small commission at no extra cost to you. We only link to stuff that members of the Broke Backpacker team has actually used and never endorse products or services that are not up to scratch. Thanks for your support!