India is at the top of many backpackers' bucket lists. It's a fascinating and diverse country. And it's possible to backpack for as little as 5 dollars a day. However, it also has one of the worst reputations in the world for female travellers.
In countries that are known for being hostile to women, it's tempting to throw money at nicer experiences. I get it — a 5-star hotel feels safer than a grimy place behind the train station. So when my fellow solo women ask me, "how much does it cost to travel to India," the unspoken addition is "…safely?"
But I'm here to tell you — even as a solo woman, you can budget travel India. In fact, the cost of traveling in India can be as low for you as it is for guys.
When I was traveling around the world for a year on $6,000, I spent two months backpacking in India on an average of 5 dollars a day. I got off the beaten track and met locals everywhere I went. I saw sides of India that the country tries to hide from tourists. It got under my skin like nowhere else ever has. And I never once felt unsafe. Instead, it taught me how to live on 5 dollars a day and answered the question of "how much do you need to travel for a year?" (Hint — it's much less than you think.
The cost of food in India is very low — especially if you stick to street food. So the main places you'll have to scrimp and save are on hotels and transportation — where your safety is no joke. But they don't have to be a barrier to your India backpacking adventure.
Ready to stop letting the media narrative about India hold you back from your travel dreams? Follow these tips to overcome your fear and stay safe — all on an extreme budget of 5 dollars a day!
7 tips for solo women backpacking in India on 5 dollars a day
1. Be choosy about your dodgy local hotels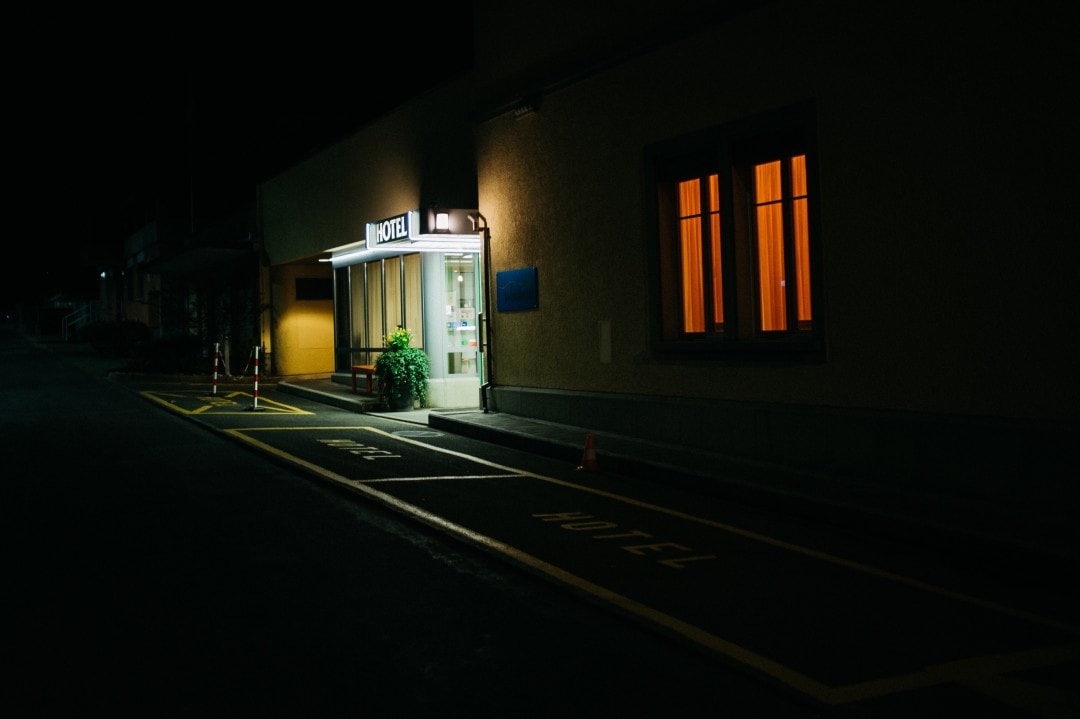 The biggest chunk of your budget for travel usually goes to accommodation. The good news is, India has some of the cheapest hotel rooms in the world. For under 5 bucks a day — and often as little as 2 dollars — you can almost always get your own room.
The problem is, these cheapies are mostly designed for local pilgrims and/or business travellers. Their occupants are overwhelming, men traveling alone. And you didn't seriously expect the lock on the door to work well, did you?
The vast majority of these cheap budget hotels — and their other clients — are totally safe. But just to be sure, always check that your door does, in fact, lock to keep your valuables safe. Even better — bring your own padlock instead of using the hotel's. Never take a room on the first floor where someone could break a window to get in. And a room with no windows is better than a room with windows on the same wall as the door.
You'll almost always be able to find a room that meets those standards and fits in your budget of 5 dollars a day. So don't settle for anything less.
2. Travel overnight whenever you can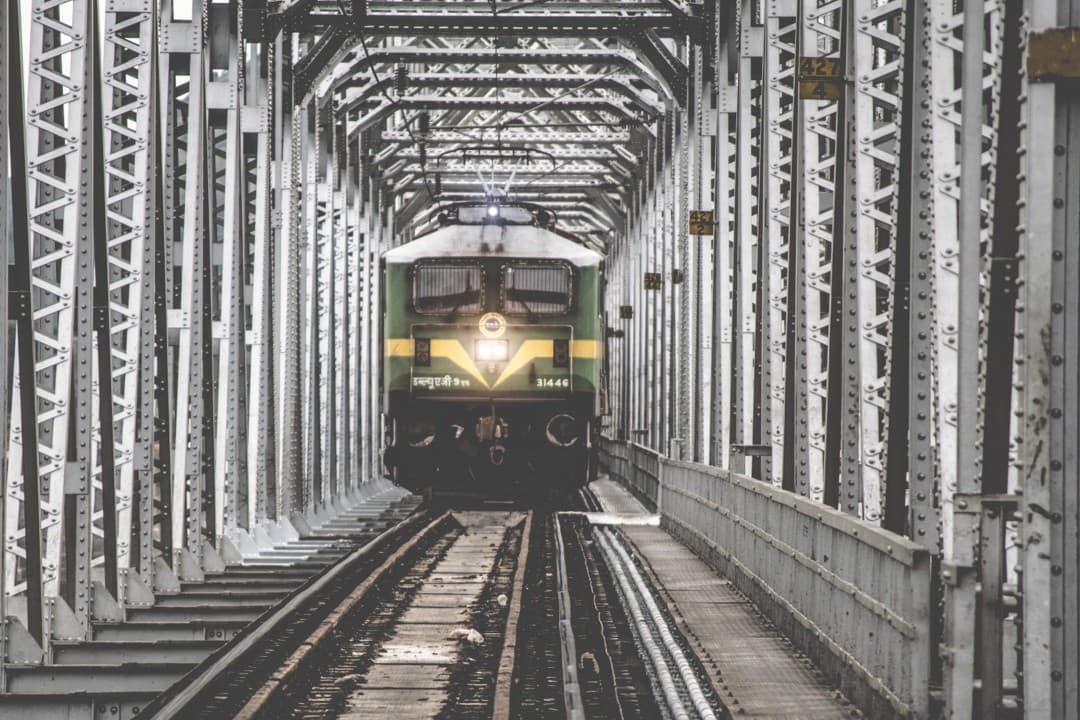 India is a huge country. So whether you're traveling for a week or a year, you're bound to have a few long train or bus journeys.
We all know traveling overnight means less of your daily budget is spent on accommodation. But as an added bonus for solo women, it can help you avoid sketchy budget hotels. Nowhere with a $3 room feels safe? No problem! See what you want to see in the town, then hop on a bus or a train for the night. You'll be able to cover your long-distance journey and have a place to stay — all while sticking to your 5 dollars a day budget.
3. Don't take private buses
If you're traveling in southern India, you'll have to use buses instead of trains for some long-distance journeys. You'll often have the choice between slick, luxurious buses — or beat-up old vehicles that look like they're made of wet cardboard and have wooden benches for seats.
Private companies operate the fancy buses. The government runs the torture devices on wheels. And you should always take the government ones.
Private buses don't leave from bus stations, so sometimes they'll drop you off in not-super-safe parts of cities in the middle of the night. Or you'll have to get yourself to the pickup point at 11 pm on the side of the highway somewhere at their roadside stop. And not all companies vet their drivers well. It's getting better, but I'd still stick with the slow-but-steady government ones.
The one bright spot with the government buses is they're much cheaper — so you can afford them on 5 dollars a day. They're also totally safe. Even on long overnight journeys, you'll often meet local women and children using them. So buy some Aspirin for the next morning and hop on.
4. Train and bus stations are safe places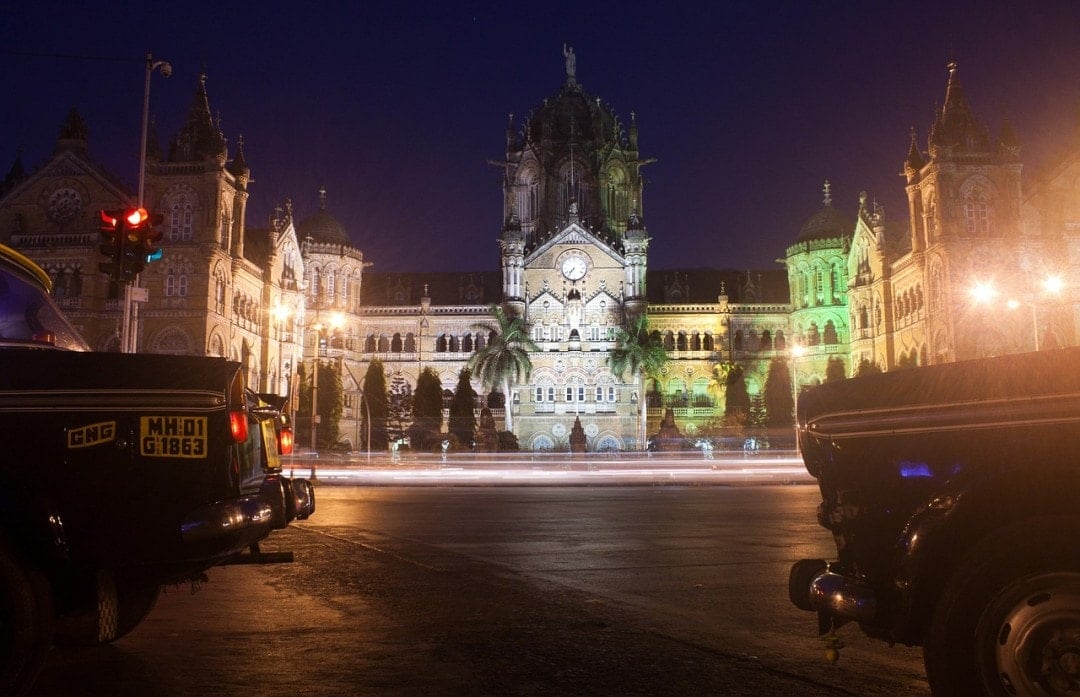 We've all been there — you arrive in a new city at 1 am. The area around the bus or train station looks pretty unfriendly. You don't have a hotel booking. You don't even have a decent map.
When in doubt, stay at the station. Find the ladies-only waiting room — it'll be full of Indian women and children spending the night. Claim a spot on the benches or on the floor and nap off your journey until it's light outside. Some stations even have (bucket) showers!
Bonus — it's free. So if you crash in the train station, you can save your 5 dollars a day for temple admissions or great food. Follow the usual tips on sleeping rough for an added measure of comfort.
5. Approach someone if you need help instead of letting them approach you
Every traveler to India has to contend with plenty of hassle, tuk tuk drivers and touts competing for their attention. But as a solo women, some of those touts may want more than just to sell you something.
If you're lost, these opportunists will know it immediately. They may approach you with an innocuous-sounding offer of help, only for it to turn awkward or worse when they've got you alone.
So rather than waiting for someone to offer to help you, proactively find someone to ask for help. Look first for a woman, but many women in India still don't speak English. You can also look for men with families or kids. If you can't find someone with kids, look for older (like grandfather-aged) men.
And if you're lost and you're trying to stick to a budget of 5 dollars a day, don't ask a tuk tuk driver to take you back to your hotel (or at least learn how to haggle well).
6. Third-class trains are the best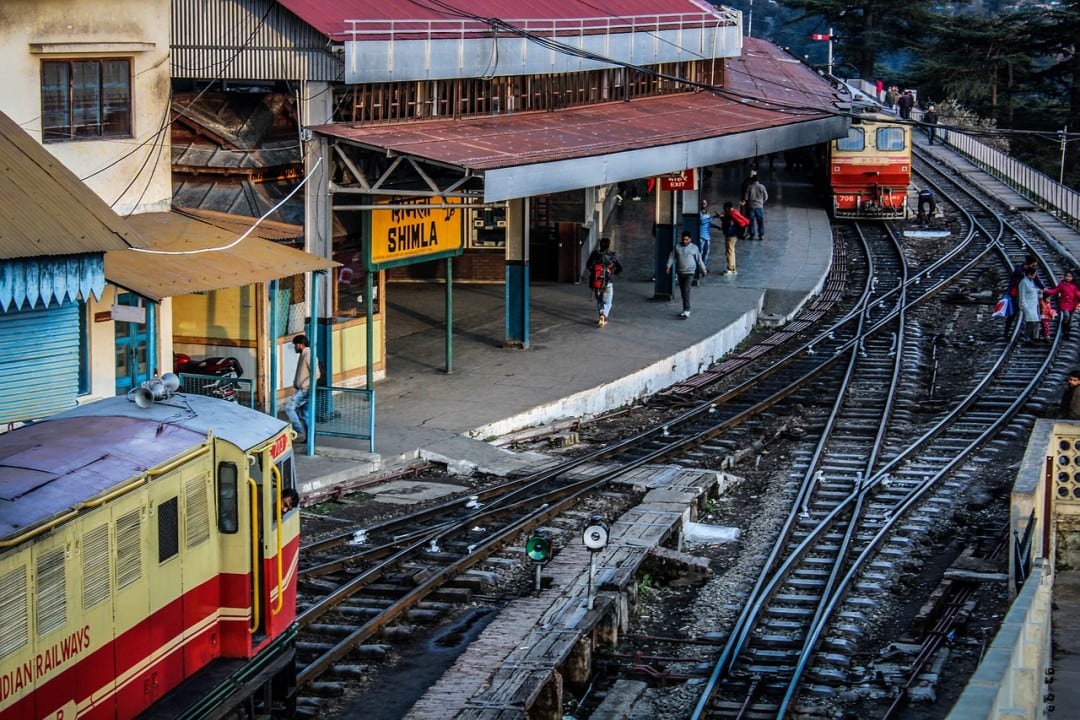 India has an incredible rail system that can get you all over the country. It's jaw-droppingly cheap to travel in more luxury than backpackers are accustomed to.
But if you're a solo woman traveling on 5 dollars a day, forgo the luxury in favour of the cheaper third-class cars.
In third-class cars, you don't get a compartment to share with a handful of others. Instead, you're in an open train car with nothing but your own bed for personal space.
So why is it better? Because you have no chance of being locked in a small compartment with three strange, creepy men all night.
Plus, women traveling alone in India tend to travel in third class. You'll have more opportunities to meet locals like you — all while protecting your safety.
7. Have fun with your 5 dollars a day!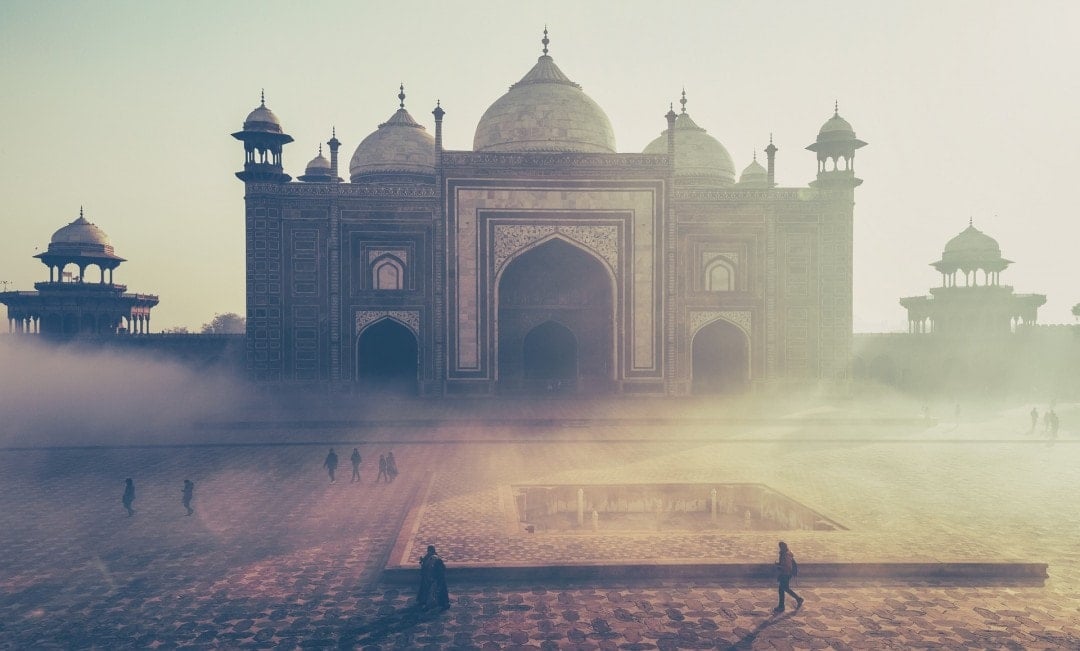 Whether you're headed for the cities, the beaches of Goa, the Ganges River, or the Taj Mahal, you'll never forget your first trip to India. You could explore the world for decades and never find anything like what you'll see here. And you'll hardly be limited by your daily budget — the most memorable experiences are possible on a backpacking budget.
The vast majority of solo women who go backpacking through India — even those of us on tight budgets of 5 dollars a day — stay safe and have a wonderful time. It's really no different from safe travel anywhere else.
Hopefully these tips will give you the confidence to get off the beaten path without worrying about dodgy hotels and sketchy transportation. If you're on a longer trip, they'll show you how to save money in India each month — letting you stay on the road for longer. Check out our epic India Budget Travel Guide for more information.
And don't forget to take out Travel Insurance for your trip! I have been using World Nomads for some time now and made a few claims over the years. They're easy to use, professional and relatively affordable. They may also let you buy or extend a policy once you've started your trip and are already abroad which is super handy.
If there's one insurance company I trust, it's World Nomads. To find out why I use World Nomads, check out my World Nomads Insurance review.
If you're not accustomed to budget travel, check out this overview.)
About the Author

Carrie Mann
Five years ago, Carrie bought a one-way plane ticket to Germany with $6000 and a dream of reaching Thailand. She backpacked through 22 countries and flew home from Bangkok a year later. Since then, she's been budget-traveling across the Americas and Africa. When she's not on the road, she explores the food and music scenes in her home base of Washington, DC. Carrie blogs about her adventures at www.trainsplanesandtuktuks.com
Website    Twitter    Facebook    Pinterest    Instagram
---
Thanks for reading – that was fun! 😀
We bring you epic FREE content!
Find out how YOU can help support us.
We're a big site with a big team and this job isn't always easy. But we do it because we love it – we love providing epic and free content. We love the knowledge that our content keeps you adventuring. We don't ask for money, but if you'd like to find out how you can help the site in more organic ways, click the button below.
Thank you for your support 🙂
---
Bye for now, but not forever!
If you want MORE top-tier Broke Backpacker content like this, then sign up for our weekly newsletter below to get the latest and greatest!
And for transparency's sake, please know that some of the links in our content are affiliate links. That means that if you book your accommodation, buy your gear, or sort your insurance through our link, we earn a small commission (at no extra cost to you). That said, we only link to the gear we trust and never recommend services we don't believe are up to scratch. Again, thank you!