I've been bouncing around the globe for nearly ten years now and one of the top things I pack for any adventure is a hammock. I love camping, I've always loved camping but I can tell you, after hundreds of night's worth of testing, that ultimately sleeping in a hammock is more comfortable than sleeping in a tent and I never hit the road without a hammock.
The thing is, not all hammocks are created equal. Some hammocks will set you back well over a hundred bucks and for broke backpackers, that's a lot of money…
To solve this problem once and for all, I set out to design the lightest, strongest, best value parachute hammocks known to man!
Enter the Active Roots parachute hammock, designed for backpackers by The Broke Backpacker (that's me!).
Over a year ago, I started to work on a top-secret project with fellow backpacking veteran and all-around awesome dude, DJ, a friend of mine and a fellow gear-nerd. Together, we founded a new adventure gear company, Active Roots.
We have a grand vision for the future and intend on shaking up the world of awesome lightweight adventure gear but we've started with a simple line of products so that we can learn the ins and outs of the gear design business before we explode onto the scene with a gadget which I guarantee will change the way you travel.
If you're a long-term follower of The Broke Backpacker and have found my stories, guides and articles useful, now is your chance to support the site by checking out our Active Roots Hammocks.
These are super tough, super light, super sexy hammocks which can fit two super people comfortably…
CLICK HERE TO SUPPORT THE SITE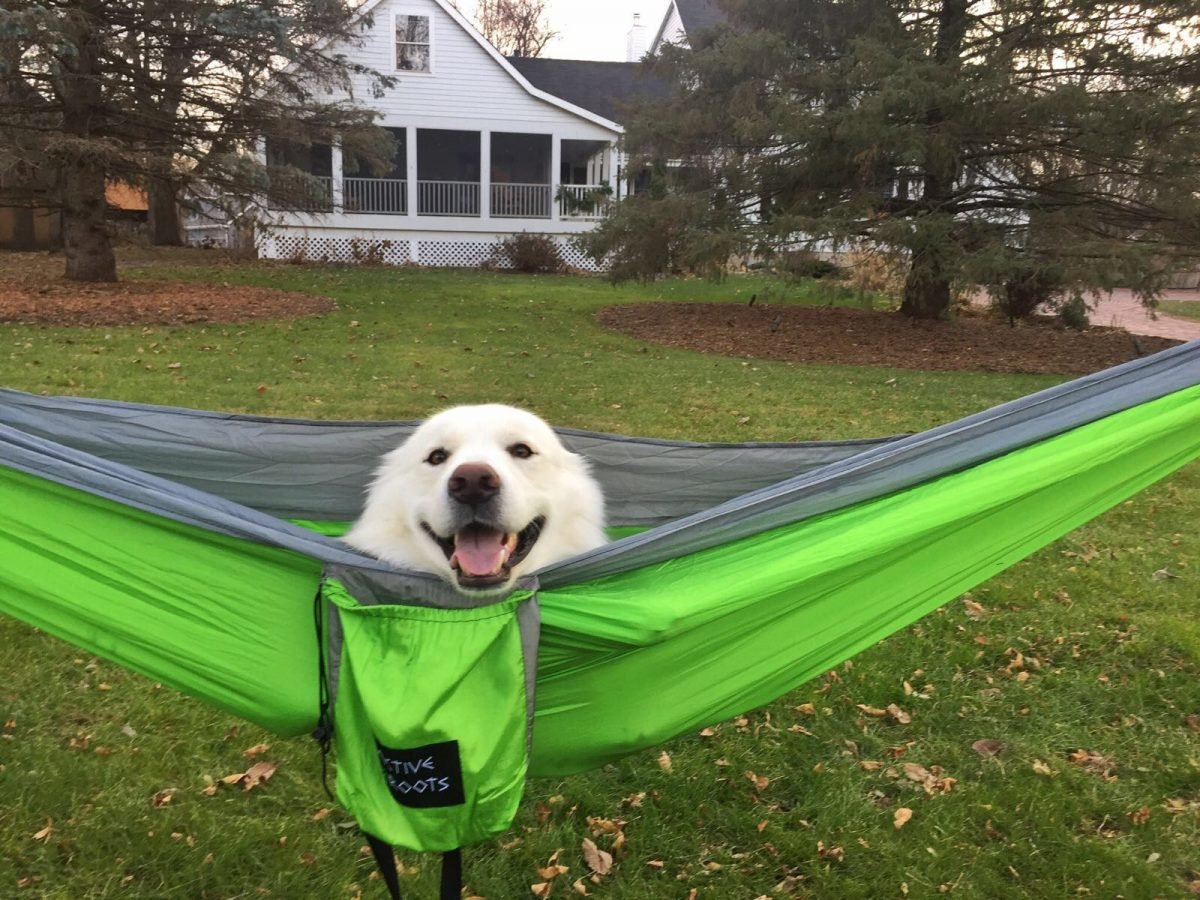 So, what's so great about the Active Roots hammock?
The Active Roots Camping Hammock is a lightweight, portable camping hammock that comes with two tree straps and attached carabiners for a quick set-up. This is a double hammock, meaning you can fit two normal sized people inside comfortably. The hammock is made up of super tough 210T nylon fabric – the same material used to make skydiving parachutes – so you can trust the strength and durability of the material. Best of all, we offer a lifetime guarantee on all of our products – this means that if your hammock breaks, we will replace it free of charge, no questions asked.
The hammock stuffs into an attached sack that is easy to carry or attach to your backpack. We have three funky colour options – light green body with a grey trim, dark green body with a khaki trim and a dark blue body with a light blue trim.
Hammock Specs
210T Nylon Fabric
Weighs just 1.5 pounds
2 EXW Tree Straps
2 Steel Carabiners
Compact, portable carrying bag
Supports up to 400 pounds
Lifetime Money-Back Guarantee
118" long x 78" wide  (double hammock)
Costs just $29.95
Portion of profits goes to Elephant Conservation Centre
As a general rule, the wider and longer the hammock is, the more comfortable it will be. This is especially true for sleeping hammocks. If you are over 6ft tall or plan to share the hammock, you definitely want to get a double hammock. Recently, I was on a hike with an amigo who is 6'5" – I made him test out the Active Roots hammock and he fit easily.
One thing I want to stress to you guys – the Active Roots hammock is tough and perfect for hammock camping but it is NOT the ideal choice if you are going on a jungle expedition. For the average backpacking adventure, this hammock will do a damn good job but if you plan on walking the length of the Amazon, you will want an expedition hammock with a built-in mosquito net. 
The most important feature of the Active Roots hammock is the quality of the tree straps and carabiners. Rather than rope straps that you need to tie yourself, the EXW straps contain multiple loops that you simply pull the strap through to set up. A little tough to explain, so check out this video from my buddy DJ to see what the hell we are talking about…
Lifetime guarantee of all Active Roots products
Personally, I feel comfortable purchasing anything that I can return in 30 days. We believe in our products so much that we're offering a lifetime guarantee – if at any point your hammock starts to rip, tear, or turn into a venus fly trap and start eating humans, you can send it back and we'll give you a brand new one.
Help us support the Elephant Conservation Center in Laos
Active Roots is committed to making a positive social impact around the world. Both myself and DJ are passionate about wildlife and have partnered with The Elephant Conservation Center in Laos to support the endangered Asian elephant species. A portion of each sale goes towards this organisation, which promotes the well-being, reproduction, and veterinary care of these elephants while offering schooling to mahouts to prevent improper treatment of these amazing creatures. Many organisations that "support" a similar cause actually exploit the elephants and treat them inhumanely. The ECC is currently the only company that provides international-standard welfare in Laos and actively encourages reproduction in elephants. The Elephant Conservation Center offers guided tours and accommodation on site, where visitors have the chance to enjoy an unforgettable experience alongside the Asian elephant while knowing that their visit is not harming the elephants or supporting their exploitation.
CLICK HERE TO SUPPORT THE ELEPHANTS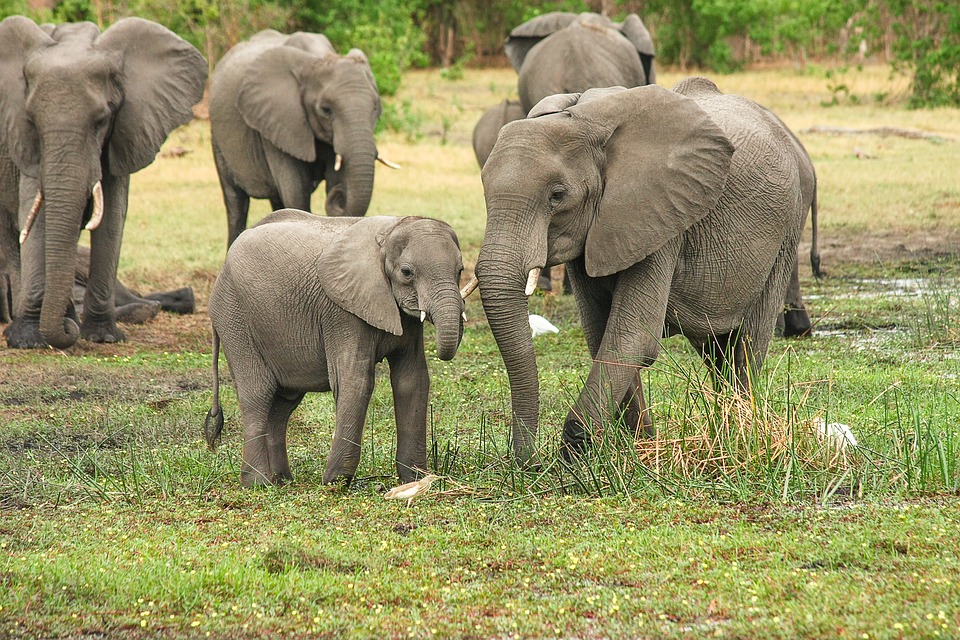 So, why should you travel with a hammock?
Whether you're a backpacker, hiker, camper, or just enjoy nature, there are countless benefits to owning a hammock. Whether you just want to hang out and relax, save some money by trading in your hostel bed for a night in a hammock, go on a last minute camping trip, spend a night under the stars or invite that special someone for a night of swing, it's always worth packing a hammock.
Let's break it down…
Five Reasons to Travel with a Hammock
Hammocks can be set up anywhere – Beach, jungle, mountains, between light posts, you name it and it's been done! Backpacking is about exploring and getting lost; a hammock will provide a place to hang or sleep no matter where you might end up. If you are a hitchhiker, you never know where you will end up spending the night, packing a hammock provides you with the security of knowing no matter where you end up, you can find a place to sleep.
Get amongst some nature – There's nothing quite like surrounding yourself with nature and taking in your surroundings. Camping in a hammock in the woods, on the beach, or even in the mountains is an awesome way to soak in some magical ambiance.
Hammocks are therapeutic – If you're ever feeling stressed or simply need an escape from reality, hammocking (yep, it's a word) is a perfect option. Grab a book, a beer, or just hang out and enjoy laying in your own personal nest.
Hammocks are social – Hammocks are one of those things in life that brings friends together. Whether you're at a BBQ, on a hike, or chilling at the beach, you will soon be surrounded by people envious of you and your hammock and waiting to steal your spot as soon as you get up!
Hammocks > Tents – Tents are bulky, heavy, expensive and a pain in the ass to carry around. If you are an average broke backpacker, you may end up camping once or twice a week but probably won't be camping every night. If this sounds like you, take a hammock, not a tent.  Hammocks are portable, lightweight, affordable and allow you to truly enjoy the surrounding wildlife, stars, and rustling trees.
So friends, before you hit the road on your next adventure, pick up an Active Roots hammock!
Thanks for your support 🙂
Like this post?! PIN ME!!
Writer and entrepreneur. Adventurer and vagabond. Master of the handstand pushup. Conqueror of mountains, survivor of deserts and crusader for cheap escapades. Will has been on the road for thirteen years, travelling to far-flung lands on a budget. Today, he runs a number of online ventures, including The Broke Backpacker – the world's largest budget travel blog. He is passionate about solving the plastic problem and cleaning up the oceans. Currently, Will is based in Bali where he plans to open his first Tribal Hostel in 2020.