When you are backpacking, it's crucial that you have some emergency money hidden away, out of sight, to get you out of tricky situations… I've been on the road for nine years now and although I am usually traveling on a budget, I still tend to carry a lot of cash on me. In some countries, you won't be able to use your card in local ATMs so you'll have to carry enough cash to last your entire adventure.
And so my fellow adventurers, I am proud to unveil the solution to this problem – The Active Roots Backpacker Security Belt. 
The Active Roots Security Belt helps you keep your cash properly hidden.
Designed for backpackers by backpackers, the security belt is made of sturdy, black nylon material that will withstand rugged adventures, and features a hidden zippered security pocket to keep your cash safe while you're on the road.
Do You Want to Travel FOREVER??
Then pop your email address in below and we'll send you a FREE copy of 'How to Travel the World on $10 a Day!' – make travel your LIFE.
Unlike a traditional money belt, these belts are slim, look good, and can fully replace a standard belt. They are lightweight and adjustable, weighing only 4 ounces and fitting waist sizes 26" – 42".
Traditionally, money belts have been the most common way to hide money when travelling but let's be honest – you ain't hiding that shit from anyone. Money belts suck.
Money belts are bulky, uncomfortable and visible to even the untrained eye. You are meant to wear money belts under your pants or skirt, completely hidden from site… This means that you look like you have more of a stomach than you do, money belts are not flattering to the physique.
Plus, of course, thieves know to keep an eye out for money belts, they know what they are looking for and if you are in a mugging situation they will try to take your money belt from you.
The Active Roots security belts look good, are the same size as a normal belt, and you can wear them on the outside of your pants like a normal belt…
The chances of a thief realising that your belt is where you have hidden your money is practically zero. This is what makes the Active Roots Security Belt so awesome – it truly is discreet.
Let me paint the scene. You are out for a night on the town in Bangkok. You decide to knock back a few sangsom buckets and before you know it, you're wasted. Your wallet is empty, because you spent all your money but hang on, hold on just a second amigo, you've got your Active Roots Security Belt on you and you can simply pop to the bathroom, get out some cash and continue the party.
I have, on several occasions, completely run out of money whilst out on the town and been far away from my room, or without my ATM card. By wearing my security belt and remembering to keep it topped up, I can rest assured that I always have cash on me – even if my wallet is empty.
This is absolutely awesome as it means you can go through a mugging and still keep your cash safe, the belts are so damn discreet that I've worn it through numerous airport scanners (and it won't set them off because the buckle is plastic) without inspection.
The one downside of the Active Roots Security Belt is that it can only hold your cash and a key. In order to keep with the slim, slick look, it sacrifices the ability to carry credit cards or larger documents such as passports. I have seen people fold up passport copies to put into their belts, but our belts are made specifically to carry your cash.
For most scenarios, this is completely adequate for your needs. I tend to travel with both a security belt and a money belt – in the money belt I keep my passport and the money belt only makes an appearance when I am crossing borders or catching a flight. The rest of the time, it stays hidden in my bag.
I wear my security belt literally every single day. Here's why…
Emergency cash – Whether you're at home or on the road, you should always keep emergency cash with you in the case of…you guessed it…emergencies! This is especially true while you're on the road. With this security belt, you can use it as a normally functioning belt but also stash some cash in it for those emergencies (such as when you want to buy that beautiful Colombian chick a drink but just spent your last dollars).
Bar Tab Monitor – A security belt has saved me a regretful morning on countless occasions. When I go out, I don't even bother taking cards with me because I know that can get out of hand quickly. With the Active Roots Security Belt, I don't need to worry about that…I stash enough cash that I'm comfortable spending for the night, and when it's gone it's gone! That way I can't break the bank and force myself to eat ramen noodles for my next 5 meals…
Safety – As mentioned before, you never know what kind of situation you might find yourself in on the road or when it may happen. I've been robbed a couple of times on the road and pickpocketed once. However, every time this has happened I was wearing my security belt and the thieves got away with my dummy wallet and less than $10. I literally just smile, empty my pockets out to show crumpled receipts and lint, and they have no idea I have $100 stashed in my belt. This is far preferable to putting yourself in a situation where you might have to fight an armed mugger to prevent them taking your cash.
The best present of all… is CONVENIENCE!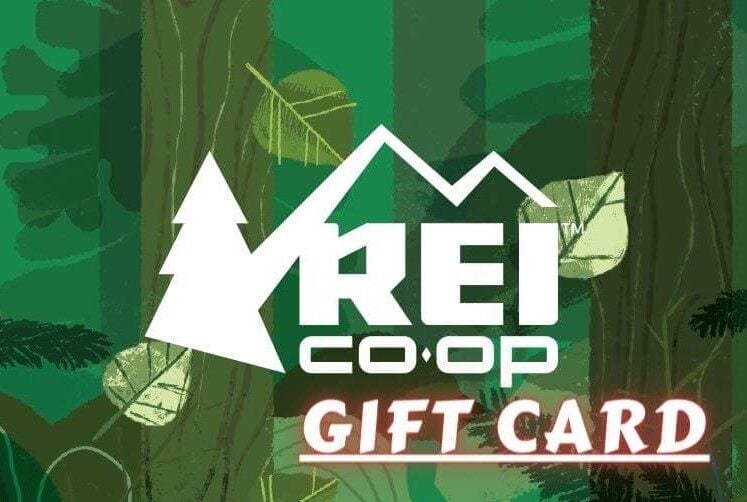 Now, you could spend a fat chunk of $$$ on the WRONG present for someone. Wrong size hiking boots, wrong fit backpack, wrong shape sleeping bag… As any adventurer will tell you, gear is a personal choice.
So give the adventurer in your life the gift of convenience: buy them an REI Co-op gift card! REI is The Broke Backpacker's retailer of choice for ALL things outdoors, and an REI gift card is the perfect present you can buy from them. And then you won't have to keep the receipt. 😉
Buy on REI!
Avoiding Pickpockets
Here are some statistics about pickpocketing that will blow your mind…
An estimated 600,000 pickpocketing incidents occur in the UK every year
33% of all travel insurance claims are for items that have been "lost or stolen"
over 400,000 pickpocketing incidents occur in the world each and every single day
The most prevalent crime that nearly all backpackers run into in some way or another is theft. Over the years, pickpocketing has turned into big business. You've heard of (and probably seen) pickpockets all over the place, the most obvious being on public transportation or walking amongst big crowds. However, there are now full gangs of people who are working together to distract you and steal your money. No, this isn't new…but it's as bad as ever.
Those people that are flinging those flying helicopter things in the air? Guess what, they don't make their money from shitty toy sales. They get you to look up at their flying device, and then next thing you know you're walking away with empty pockets.
That extremely attractive girl that "drops" her bag on the ground so you can help pick it up? Kiss goodbye to your wallet.
I used to work in a bar in Nha Trang, Vietnam. There was a lot of hookers on the streets and every night, after work, I would walk home and run the gauntlet. These chicks would run up to foreigners, flirting and grabbing at crotches, basically distracting you whilst their buddies nipped in behind you to lift your wallet.
I never got caught out this way buy two of my friends lost their wallets to those pesky ladies of the night. One night my roommate came back a little more inebriated than he should have been and was more or less molested on his way back to the apartment by the girls. Well, after warding off the advancements several times they finally left him alone. And guess what? Yep, one of them got his attention while the other slipped behind him and took his wallet.
We've all heard the warnings, and too many of us have experienced the nasty repercussions of pickpockets. But how do you avoid these criminals and still carry around your cash worry free? With the Active Roots Security Belt! This belt is designed to protect your cash (and therefore yourself) while you're travelling in unknown places.
The security belt is a perfect replacement not only for your wallet but also for your belt. Just fold your bills in half and easily place them into the zippered pocket, and you'll never have to worry about your money getting stolen again.
About Active Roots
Over a year ago, I started to work on a top secret project with fellow backpacking veteran and all-round awesome dude, DJ, a friend of mine and a fellow gear-nerd. Together, we founded Active Roots.
Our gear is designed for backpackers by backpackers. We are both long term travellers and we know that gear needs to be tough, affordable and reliable. That's why all of our products come with a lifetime guarantee!
We have a grand vision for the future and intend on shaking up the world of awesome lightweight adventure gear but we've started with a simple line of products so that we can learn the ins and outs of the gear design business before we explode onto the scene with a product which I guarantee will change the way you travel.
If you're a long-term follower of The Broke Backpacker and have found my stories, guides and articles useful, now is your chance to support the site by checking out our Active Roots Security Belts. 
Lifetime guarantee of all Active Roots products
We believe in our products so much that we're offering a lifetime guarantee – if at any point your belt starts to rip, tear, or turn into a snake, you can send it back and we'll give you a brand new one.
Get Your Copy of the Backpacker Bible Totally FREE!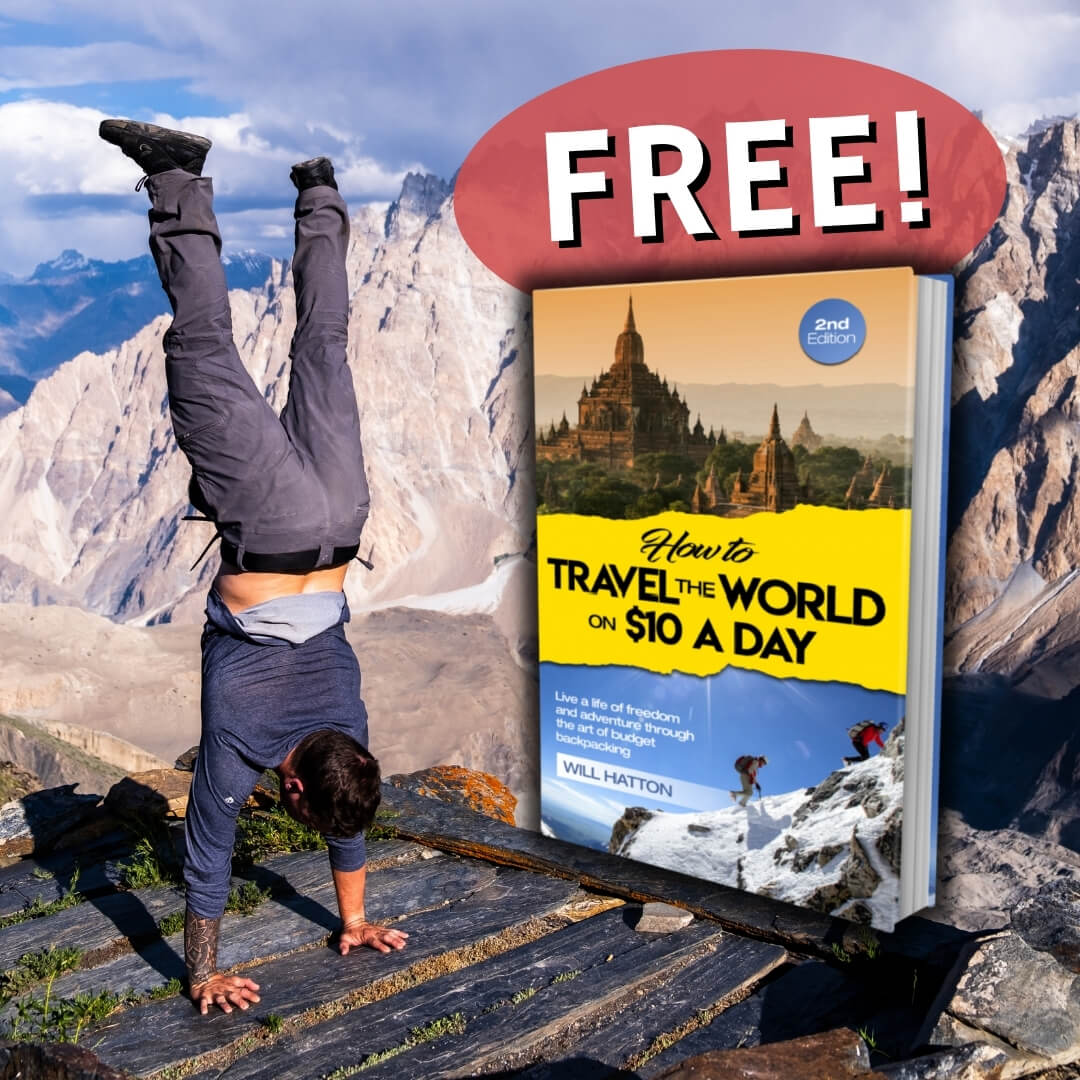 Learn how to travel the world on just $10/day with the Backpacker Bible – Will Hatton's own personal guide to the life of a budget traveller!
This book is the ULTIMATE culmination of more than 10 years of travel experience. It's full of valuable insider hacks and secrets that will help you unlock your full potential as a traveller.
AND… it's also FREE at the moment! All you need to do is click this link (or the sexy image of Will flexing his handstand skillz), provide your email, and we'll email you the ebook lickety-split!
Help us support the Elephant Conservation Center in Laos
Active Roots is committed to making a positive social impact around the world. Both myself and DJ are passionate about wildlife and have partnered with The Elephant Conservation Center in Laos to support the endangered Asian elephant species.
A portion of each sale goes towards this organisation, which promotes the well-being, reproduction, and veterinary care of these elephants while offering schooling to mahouts to prevent improper treatment of these amazing creatures.
Many organisations that "support" a similar cause actually exploit the elephants and treat them inhumanely. The ECC is currently the only company that provides international-standard welfare in Laos and actively encourages reproduction in elephants.
The Elephant Conservation Center offers guided tours and accommodation on site, where visitors have the chance to enjoy an unforgettable experience alongside the Asian elephant while knowing that their visit is not harming the elephants or supporting their exploitation.
What is our final score for the Active Roots Security Belt? We give it a rating of 4.5 out 5 stars!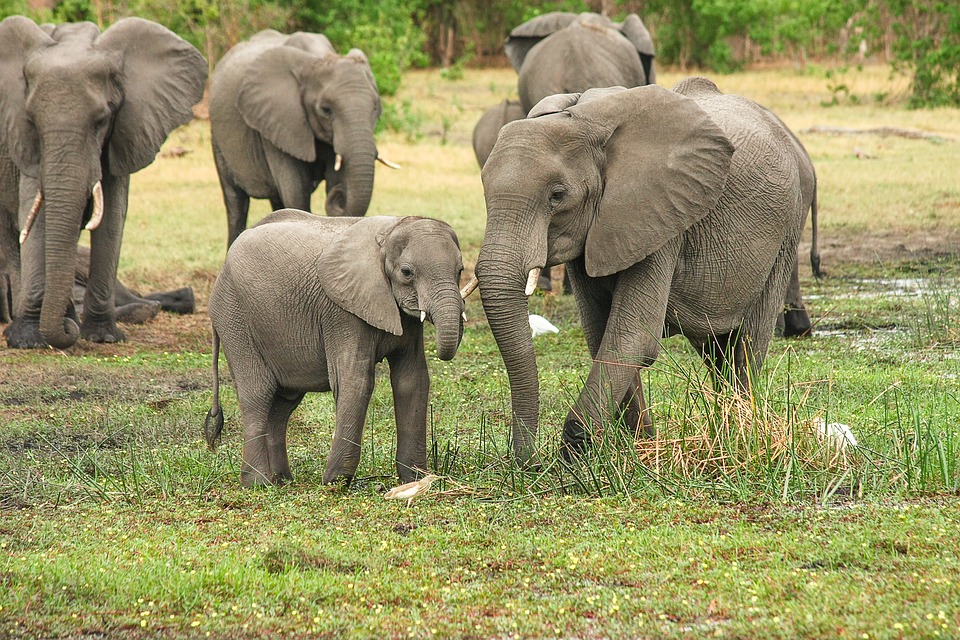 ---
Thanks for reading – that was fun! 😀
We bring you epic FREE content!
Find out how YOU can help support us.
We're a big site with a big team and this job isn't always easy. But we do it because we love it – we love providing epic and free content. We love the knowledge that our content keeps you adventuring. We don't ask for money, but if you'd like to find out how you can help the site in more organic ways, click the button below.
Thank you for your support 🙂
---
Bye for now, but not forever!
If you want MORE top-tier Broke Backpacker content like this, then sign up for our weekly newsletter below to get the latest and greatest!
And for transparency's sake, please know that some of the links in our content are affiliate links. That means that if you book your accommodation, buy your gear, or sort your insurance through our link, we earn a small commission (at no extra cost to you). That said, we only link to the gear we trust and never recommend services we don't believe are up to scratch. Again, thank you!