Trail running isn't exactly everybody's idea of fun but if you are reading this now, then I guess I can safely presume you are a convert! In this post today we are going to take a look at Lone Peak's Altra 5 and Altra 6 running shoes and put them through their paces.
The Altra Lone Peak are purpose-designed trail running shoes made by The Lone Peak – a truly pioneering brand that retains a strong and dedicated cult following in the outdoor running space.
By the end of this review, you will know all there is to know about the Altra shoes. We will look at the tech specs, assess their performance, look at their best uses and of course, we will ask the $99 question of whether they are worth the price tag! Let's begin…
Quick Answers About The Altra Lone Peak Shoes…
Models – Altra Lone Peak 5 and Altra Lone Peak 6
Materials – Quick-Dry Air Mesh, Nylon and Alter Ego
Weight – 9.7 oz. (274.9 g.) for a US Men's 9 / 8.9 oz. (252.3 g.) for a US Women's 8
Price – $99 – $140
In this review, we are focusing primarily on the 6th generation as this is the latest version. However, the 5 is still widely on sale and many of the specs are quite similar. We will tell you now though that if you can find the extra $30 – $40 for the 6, then you should make the investment.
Anyway…
You are a trail or fell runner. These shoes are designed by and for trail runners. They are ergonomically designed to feel comfortable and provide foot support out on the trails and are fashioned from materials resistant to the tough environments trail runners face.
You are not a trail or fell runner. Whilst these shoes could be used for regular track runners or hikers, they are not really intended for this. If you need an "every day" or all-purpose shoe then more appropriate footwear is available at lower prices.
Ladies & Gents, It's Time to Step Your GEAR Game Up. 😉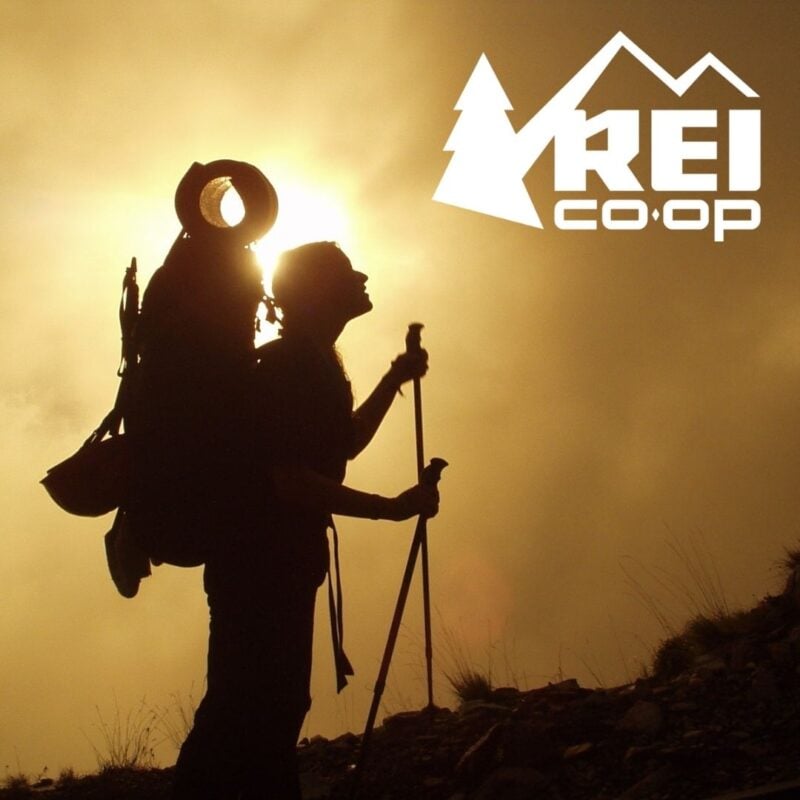 REI is one of America's biggest and most-loved outdoor gear retailers.
Now, for just $30, get a lifetime membership that entitles you to 10% OFF on most items, access to their trade-in scheme and discount rentals.
Join REI Today!
Altra Lone Peak Shoes Performance
Comfort
Trail and fell runners spend a long time punishing their feet. So let's be honest, comfort is of paramount importance when it comes to the right shoes. Well, the good news here is both the 5 and the 6 feel very natural and it's almost kind of like being barefoot.
There is also plenty of room for your feet and you'll be able to safely wiggle your toes! Now, this is because the shoes are designed for a "wide foot" – please bear in mind that even if you are not wide footed, your feet will swell after a few miles of abuse.
That said, some users still found that the Altra Lone Peak was too wide for them. Keep in mind that wide fitting shoes will force you to run in a way that may be dangerous and will also move around causing excess rubbing. But hey, they're great for my wide ass feet!
Whilst wearing the Altra Lone Peak 6 we were still able to feel the terrain beneath our feet. Whilst the Stoneguard offers sufficient protection from sharp and jagged rocks, the sensitivity is pretty good and we felt every stone we ran over.
Remember that this is a good thing! If you can't properly feel the terrain as you run then you risk injury and so getting the balance right between sensitivity and protection is crucial – and this is why you are paying $100+ for a pair of Lone Peak running shoes!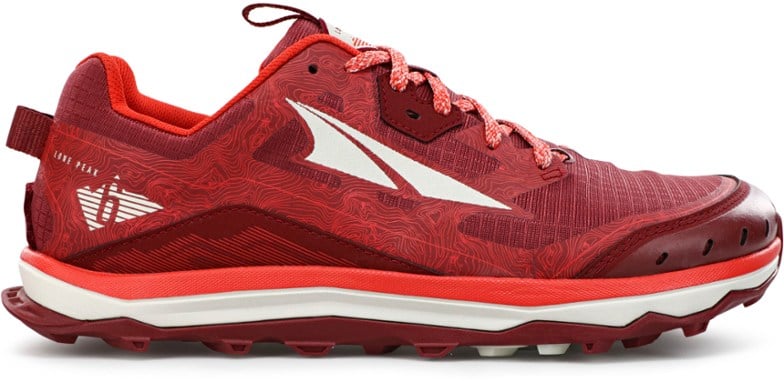 Support
Firstly let's look at the traction. As you know, trail shoes need to be able to support grip on all kinds of terrains and surfaces and stick to the ground whilst running both uphill and downhill.
Altra calls its traction sole design "Trailclaw" and its attempts to create responsive traction under your forefoot. The innovative design is quite effective on loose dirt or mud which can be particularly treacherous.
If these shoes fit you properly, then the fitting will provide plenty of ankle and arch support. The toe box is also spacious but solid. They offer a great balance between comfort and protection.
Weight
The Altra Lone Peak shoes are pretty light coming in at 9.7 oz. (274.9 g) for a US Men's 9. They could easily be a lot heavier considering their support and feature set so kudos to Lone Peak for delivering on this.
Weighing scale data sets aside, the crucial thing is that they don't 'feel' heavy unless they get wet – we will look at this further because it's pretty important considering the weather most trail runners face throughout the year!
Waterproofing
As you know, it can get seriously wet out on the trails. Where I come from in West Yorkshire UK, there is groundwater and bogs right through the summer out on the Moorlands. I know it is the same in the MidWest and out on the East Coast as well as trail running hotspots like the Lake District back in the UK.
However, these are NOT waterproof shoes and this is not a design flaw or oversight. Rather they are fashioned from a mesh fabric that allows the water to enter and leave the shoe. It allows for much better ventilation and faster, real-time drying when out on the trails.
Fully waterproof shoes are less breathable and if water does get in, it stays in. Whilst you will feel the water coming in when wearing these, it is for the greater good of the shoe and your run.
So actually, they're not that great for wet and muddy conditions. If you're really into trail running, then you've got to learn to go with the weather rather than flighting it!!
Longevity
Ordinarily, with a pair of $100 – $140 shoes, we would expect to get a few good years of use out of them. However, that is not the case with trail shoes which do tend to wear out pretty fast. As a general rule trail running shoes are made to last 200-300 miles which is just about half as long as the average hiking boot.
We have heard anecdotes of those shoes wearing out faster than other trail shoes which we guess is the flip side of the light and breathable materials. Unfortunately, this is part of the nature of trail running shoes.
Is This the Best Backpack EVER???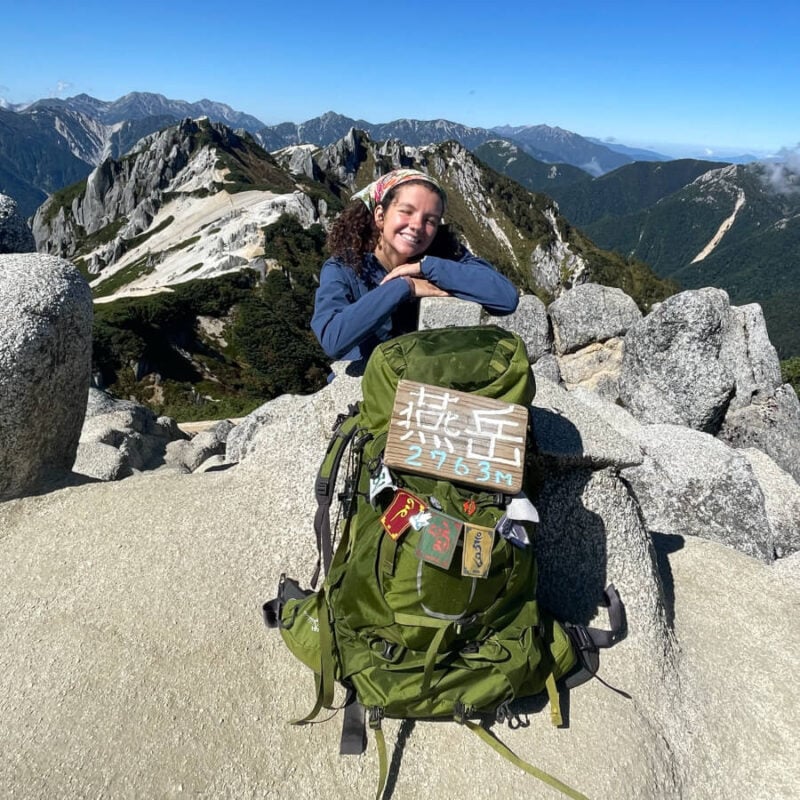 Altra Lone Peak Shoes Price & Value
The Altra Lone Peak 5 are now going for $99.99 per pair and the 6 are changing hands for $140.00 per pair. Therefore the question is; are the Altra Lone Peak worth it?
Well, what you are getting here is a professional standard, highly technical product. By comparison, the Salomon Ultra 3 is closer to $180 so when you look at it like that, the Altra Lone Peak is not badly priced at all for its class. In fact, they are decidedly mid-priced and even a pair of Nike trail running shoes cost $130 (and Nike does not specialise in this niche either).
As we said, a relatively short shelf life is largely built into the product niche and so we cannot really criticise the shoes for this. If you are into trail running then you will probably find it a $140 well spent.
Best Uses For The Altra Lone Peak Shoes
A lot of users have asked whether these shoes could be used for other functions aside from trail running. Well, they could be used for hiking, walking the dog or as a general travel shoe but this is not really their intended use.
Personally, we would only use these for trail and fell running. But hey, you do you!

Our GREATEST Travel Secrets…
Pop your email here & get the original Broke Backpacker Bible for FREE.
Altra Lone Peak Shoes Vs The Rest
By now you probably have a fair idea of whether these are the right trail running shoes for you. In case you are not yet sold on them, let's take a look at some similar products to get an idea of what else is out there.
All in all the Altra Lone Peak are a decent pair of shoes in their niche. They pack in some awesome features such as the Stoneguard and the water ventilation system as well as feeling super comfy and light.
They are well priced for what they offer too and whilst the lifespan could be better, when it comes to trail running performance and safety trumps durability every time.
The only real criticism we can levy is the width – some users simply find them too wide for comfort and as such, this is not a pair of shoes made to fit every pair of feet.
Need more trail running gear? Check out the lightweight Patagonia Houdini jacket and you'll also need a decent hydration pack for those tough days on the peaks too.
---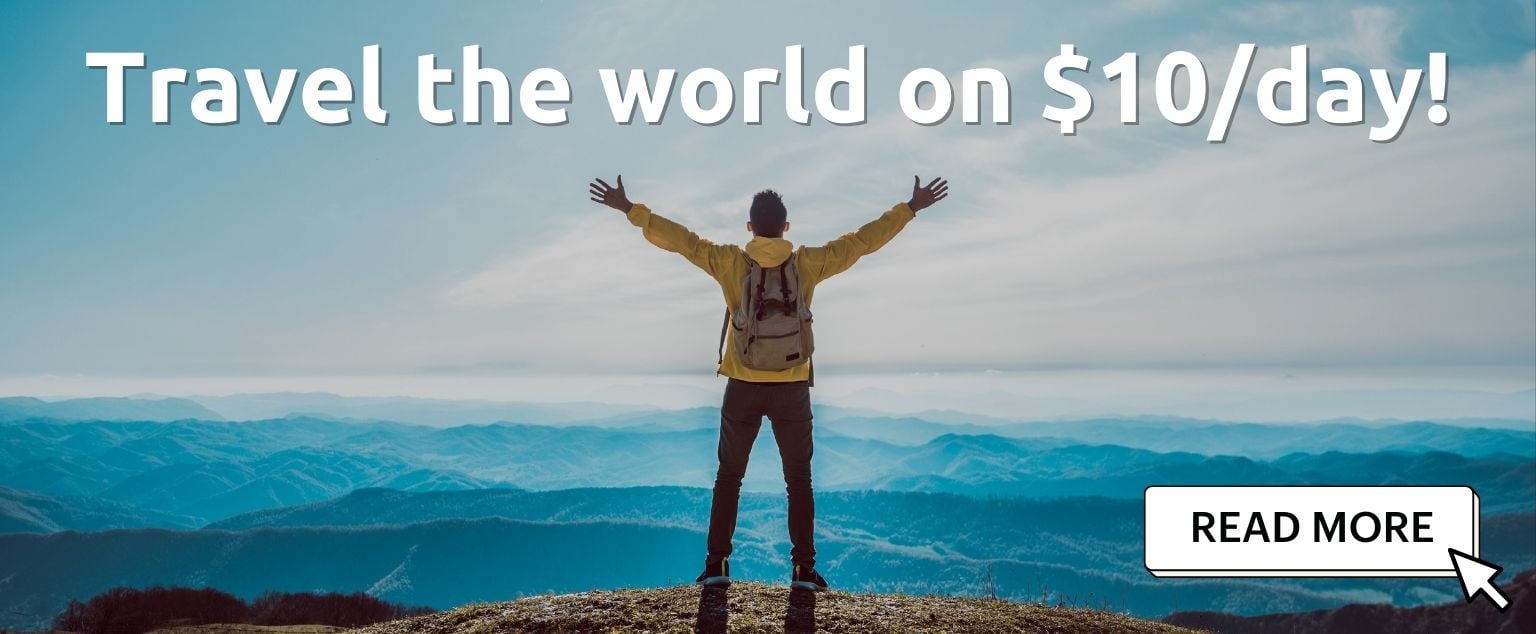 And for transparency's sake, please know that some of the links in our content are affiliate links. That means that if you book your accommodation, buy your gear, or sort your insurance through our link, we earn a small commission (at no extra cost to you). That said, we only link to the gear we trust and never recommend services we don't believe are up to scratch. Again, thank you!