Aruba is the Caribbean country that keeps on giving. From its charming capital to its white sand beaches and desert-like landscape, it's a unique place lapped by warm waters and soaked in sunshine all year round. Even during this pandemic, it's still "one happy island".
We've created this informative COVID entry guide to Aruba so you can make sure your travel plans are watertight. This article includes all the info you'll need, such as which countries are on Aruba's safe travel list, its travel restrictions, and measures in place to curb the spread of COVID.
Our guide has all YOU NEED TO KNOW for travelling to Aruba in 2020.
A message from Will, the OG Broke Backpacker
Amigos, let's face the facts: travel isn't what it was. Things have changed.
We strive at The Broke Backpacker to be the best source of up-to-date and relevant information in the travel-sphere. All the information here was sourced, checked, double-checked, and published on 26/11/2020. While the information was correct then—and we will outline any changes and updates that we do make in the future—it's important to respect the immense changeability of this topic.
If you're going to be travelling amongst the coronavirus world, you need to, do your own research and do it hard. No one blog or website is a sufficient source, and even if it was, it might all just go tits up anyway.
This information changes more often than I fart in a day. Tread with caution.
And if you do see some misinformation, please leave a (constructive) comment so that we can patch it up! We really do appreciate your support and input in these weirdest of times.
Who Can Travel to Aruba Right Now?
Aruba began to reopen to overseas visitors in July 2020 as the country eased travel restrictions. The country now accepts inbound travel from many countries, including all of Europe regardless of EU/Schengen membership.
Other countries permitted to travel to Aruba for tourism reasons include all Caribbean countries (excluding two exceptions; see below), Australia, Canada, Japan, and New Zealand.
Aruba's travel ban on the following countries and regions is set to be lifted from 1st December 2020:
South America (excluding Venezuela)
Central America
Can Americans travel to Aruba?
Yes, Americans are permitted to travel to Aruba.
As of 1st November, the classification of "hot spot" states is no longer used, and visitors from all 50 U.S. states may enter Aruba's borders. However, as with other countries permitted to travel to Aruba, there are entry requirements that American citizens must follow.
Alas, it's hard days for the Americanos, but have no fear! We've put together a couple of sexy COVID-proof travel guides that may just help you plan your travels through the Ragnarok times:
What are the COVID-19 Entry Requirements for Aruba?
While many countries are not subject to Aruba's travel restrictions, all visitors to the island country will be subject to mandatory entry requirements. These include testing, insurance, and compulsory documentation, as detailed below.
Another mandatory requirement is the wearing of masks on flights into and out of Aruba and at the airport.
Currently, all travellers arriving in Aruba are subject to testing requirements. There are two possible options for the testing of passengers: either provide evidence of a negative COVID-19 test taken prior to arrival or take a test on arrival at the airport in Aruba.
The Aruban government strongly recommends travellers to test prior to travel. The test must be taken no more than 72 hours before departure. The results must be uploaded no later than 12 hours before you intend to travel to Aruba.
The test must be a molecular test performed in a certified lab. For more information on accepted types of COVID-19 tests, visit this website.
Visitors who opt to be tested for COVID-19 on arrival will do so at their own cost. The test must be prepaid through the online documentation process (see Extra Documentation and/or Services Required section). It costs US$75 per person.
It will be conducted immediately on arrival in Aruba and will be followed by mandatory quarantine until test results become available.
Children under the age of 14 are not required to test.
In addition, health screenings and temperature checks will be carried out on arrival as a condition of entry.
Those who have opted to take a COVID-19 test on arrival, as detailed above, will be subject to mandatory self-isolation until test results are finalised.
This can be carried out at your pre-booked accommodation. Quarantine in Aruba dictates that individuals must stay in their rooms, avoiding contact with other guests and staff, until the results become available.
The period of quarantine is usually no longer than 24 hours. The Aruba Health Department aims to provide results within 6-8 hours.
Travellers to Aruba must fill out online documentation before they are permitted to enter the country. Called an ED Card, Aruban authorities state that it is a "crucial" part of Aruba's entry requirements.
It is composed of five sections, which are as follows:
Providing basic travel information
Submitting a personal health assessment
Uploading a negative COVID-19 test result
Purchasing Aruba visitor insurance (see below)
Declaring consent to government mandates
The personal health assessment section includes questions regarding COVID-19 symptoms and contact with persons with COVID-19. Travellers who choose to take a test before arrival must upload their negative COVID-19 test result to the ED Card.
The final section is a declaration that individuals will comply with Aruba's travel restrictions and health guidelines. The entire document must be completed between 72 and 4 hours prior to departure. This is a mandatory entry requirement for Aruba. Find it online here.
Once complete, you will receive a confirmation email for approved travel to Aruba. The email can be shown digitally or on paper and should be presented at check-in or boarding.
Aruba has not changed its visa policy due to the global pandemic. Those from countries that can travel visa-free to Aruba may continue to do so, and those from countries not eligible for visa-free travel are subject to the same visa application process.
All European Union citizens are exempt from obtaining a visa for entry to Aruba. A further 65 countries can also travel to Aruba visa-free.
Check this list of countries to see if you are eligible for visa-free travel to Aruba.
All travellers to Aruba must purchase Aruba Visitors Insurance. The insurance is a mandatory requirement for travel and is purchased as part of the ED Card documentation process (see above).
The Aruba Visitors Insurance costs US$30 per person for those aged 15 and over, and US$10 for children up to the age of 14. Valid for 180 days, it covers medical and non-medical expenses during your stay if you test positive for COVID-19 while in Aruba.
Individuals with their own travel insurance must purchase Aruba Visitors Insurance to enter the country. It is still highly recommended to have your own policy that covers you for all other situations. See our insurance section for more information.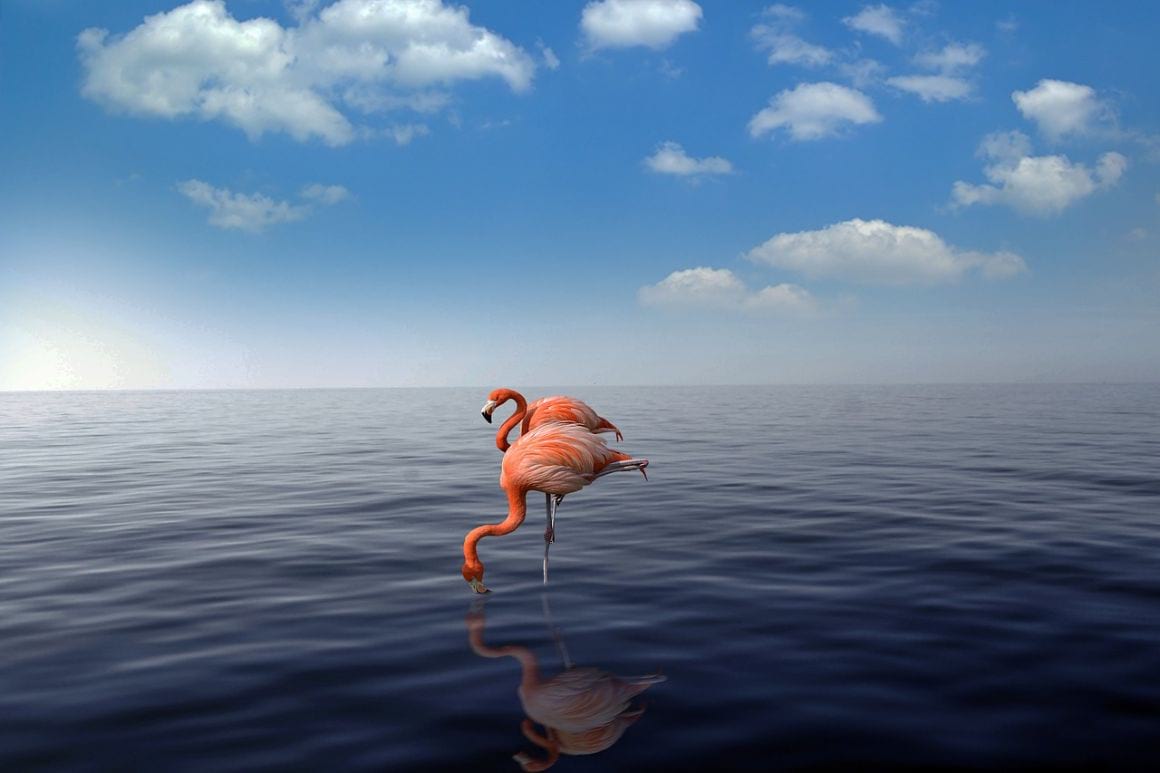 Aruba's Travel Restrictions – On the Ground in Aruba
As with many countries, Aruba has imposed island-wide restrictions and guidelines to prevent the spread of COVID-19. Visitors to Aruba are strongly encouraged to follow government advice and measures put in place. Some of these include:
Social distance of 1.5 metres
Hand washing/sanitising
Cough/sneeze etiquette (into tissues/elbow)
Masks are mandatory in certain areas. These include on flights in and out of Aruba, in airports, public transport, tour buses, taxis, and indoor public spaces (including shops, restaurants and casinos).
Across Aruba, masks are not mandatory but strongly recommended in zones where social distancing is not possible, such as outdoor markets, parks and sidewalks. Children under the age of 15 are not subject to mask-wearing requirements.
Other measures in place include limits on public gatherings, a ban on parties in private homes, limitations on live music performances, and an area ban on Aruba's beaches from 12 a.m. to 5 a.m.
Wondering where to stay on a trip to Aruba? Check out our area guides!
What Tourist Services Have Reopened in Aruba?
Since Aruba reopened, it has been welcoming tourists back to its shores, and there has been an easing of island-wide restrictions. The Aruba Health & Happiness Code has been implemented to ensure businesses take measures to prevent the spread of COVID-19.
Many establishments have been certified to ensure safety and wellbeing. These include the following services:
Accommodation
Beaches
Car rental companies
Casinos
Markets
Restaurants
Shops
Spas
Taxi companies
Tour operators
Despite the reopenings, there are measures in place as part of the Aruba Health & Happiness Code to ensure that businesses prioritise cleanliness and hygiene. At restaurants, for example, this includes socially distanced tables at restaurants, and limits on four people per table. All establishments close at 11 p.m. apart from those at hotels.
Bars (except those in hotels), nightclubs and rum shops, however, are closed until further notice. Beaches, as detailed above, are subject to curfews.
For a full list of Aruba Health & Happiness Code-certified businesses, see this government website.
Now, while travel insurance is not a mandatory entry requirement for Aruba, that doesn't mean you shouldn't have it. You really shouldn't ever be travelling without insurance, and that goes double for the pandemic!
Keeping yourself covered against coronavirus mishaps is a complex subject, however, Americans get it easy. Our favourite insurance provider World Nomads just got favourite-r! They're covering against COVID-related incidents and will also count for countries where corona coverage is a requirement.
Is there a backup option? Sure is—SafetyWing Travel Insurance! SafetWing is the cheap, long-term insurance for cheap, long-term travellers. And now, they've stepped up to the plate covering travellers and digital nomads against the scourge… at a bargain!
And if neither of those two choices are right for you? Well, in that case, I strongly, strongly, strongly recommend doing your own research on the top travel insurance companies and finding one right for your trip.
The BEST Travel Backpack?!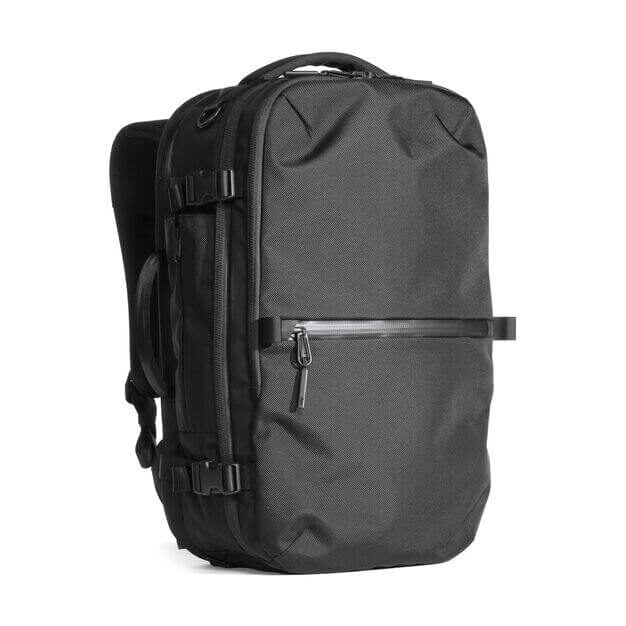 Pssssst! Not picked the perfect travel backpack yet? The Broke Backpacker team has tried out over thirty backpacks this year! Our favourite travel backpack is the Aer Travel Pack 2.
View on AER
And Keep Smiling
Aruba is very much still open for business. Having recently reopened, travellers from most countries can once again experience everything that is beautiful about this Caribbean island.
Aruba feels like the perfect place to offset the weirdness of 2020. There are beaches aplenty, warm weather, sunshine, and shallow seas to splash in. It's almost like therapy.
There are still entry requirements and measures in place for visitors to follow, but aside from all that, Aruba is thankfully visitable. Why not plan a trip? That sounds good to us right about now.
"Find out how YOU can support the site. We work hard to put out the best backpacker resources on the web, for free! It's all about helping out our tribe of awesome backpacker readers [that's you!]. Please visit the link to find out how you can help keep the site going 🙂
For the sake of transparency, some of the links in our content are affiliate links. This means that if you book your accommodation, buy a book or sort your insurance, we earn a small commission at no extra cost to you. I only link to stuff I've actually used and never endorse products or services that are not up to scratch. Thanks for your support.