Planning on travelling to Oxford? Thanks to its close proximity to London, it's a hugely popular day trip from the British capital.
However, if you've got a little more time to spare it's worth spending a night or two here. Home to one of the most famous universities in the world, which has almost 1,000 years of history – the whole city is thriving in historical landmarks and the buildings are absolutely stunning!
But it's not just the pretty architecture that brings people here. Its museums, boutique shops, and access to true, quaint British countryside attract thousands of tourists to the area each year.
While there are a ton of places to stay in Oxford, what really makes this city unique is the amount of history it has kept, and there are a plethora of unique accommodation in Oxford to rent.
However, nothing beats an oldy-worldy cottage, lodge or bed and breakfast. I mean, you're staying in Oxford, surely a cottage is better than a boring and stuffy hotel or a crowded and noisy hostel?
The fact is, choosing between these options can be tough because there are so many. That's where I come in.
In this guide, I will showcase the best unique accommodation in Oxford. I've taken several factors into consideration, including your travel style and personality, but most importantly, your budget.
I'm sure that by the end of reading this guide, you'll have found the perfect place to stay in Oxford.
So, let's begin!
In a Hurry? Here's Where to Stay in Oxford for One Night
Is this amazing Oxford Bed and Breakfasts, Cottages, and Lodges booked for your dates? I've got your back with my other favorite properties below!
What to Expect from Unique Accommodation in Oxford
Oxford is super charming and visiting this incredible city is like taking a step back in time. With that in mind, you don't want to settle for a below-average hotel with no character. But you should definitely familiarise yourself with the types of accommodation available to you so you can make an informed decision about where to stay.
While a hostel in Oxford may have plenty of personality, you're probably going to have to share a room. That's where a bed and breakfast comes in! Bed and breakfasts give you the chance to keep your costs low while staying somewhere warm and friendly, plus you get to mix with the locals and meet other fellow travellers – and after all, isn't that the biggest perk of a hostel?
Thinking outside the box can get you a seriously cool place to stay in Oxford, even if you're travelling on a budget. Staying at a bed and breakfast in Oxford allows you to explore the city centre at a fair price, whilst still being able to check out the nightlife scene.
However, if you're travelling in a group or a family, you might be looking for an entire rental unit in Oxford to share together. If that's the case, a lodge or a cottage will be better suited to your needs.
Choosing between these types of unique Oxford accommodation will probably come down to the size of your party and your budget. While lodges and cottages may seem expensive at first glance, you can split the cost between everyone in your group, so you'll have plenty of cash left over to make the most of the city and the surrounding areas.
Each of these accommodation choices has their pros and cons, so let's take a look at those now.
Staying in a Bed and Breakfast in Oxford
First of all, let's look at reasons to stay in a bed and breakfast in Oxford. The good news is that you'll be spoiled for choice when it comes to options. Bed and breakfasts are a great place to stay if you want the comfort of a hotel, the price of a hostel, and the warm welcome and atmosphere of a family home.
And they just happen to be great value for money too! In a B&B, you usually get a complimentary breakfast (otherwise it would just be called bed, I think), a bigger room, and lots of extra amenities to make your stay as comfortable as possible! Think big comfy beds, communal spaces such as gardens and living areas, and in an academic city like Oxford, some bed and breakfasts are packed with books for your perusal during your free time!
Because bed and breakfasts are usually independent businesses, you get a lot of personal attention and your hosts will make you feel extra special. If you're looking for insider tips and recommendations on what to do in the area, just ask. Something wrong with your room? It's likely to be fixed within minutes! Owners want your business, and if you have a memorable experience at their property, they'll be delighted if you spread the word.
To sum up, a bed and breakfast is the most comfortable way to see Oxford on a budget. So, keep an eye out for those on my list.
Staying in a Cottage in Oxford
Bed and breakfasts are great, but sometimes they're not the most suitable if you're travelling in a large group. As they're quite small, you'll be lucky to fit the whole family in (although you're welcome to try). For a memorable experience, another awesome type of unique accommodation in Oxford is a humble cottage!
A traditional way to see the English countryside, cottages in Oxford are likely to be a little further out of the city centre. However, this means you can take advantage of canal walks, country pubs, and the sublime beauty in the heart of England.
If you're wondering what you can expect from a cottage in Oxford, the answer depends solely on your budget. At the lower end, you can get a charming and cosy place to stay for as few as 2 guests, with all of the basic amenities you'd expect to have in your home. Happy to splash a little more cash? Okay, but do remember Oxford is one of the more expensive places in Britain, and it's not a cheap country!
A bigger budget will get you an awesome Oxford cottage. It's likely to have hot tubs, well-manicured lawns, huge kitchens, and more than one living space. And with enough beds for as many as 8 people (sometimes even more), it'll be a great spot for a special birthday or a uni pals reunion!
Staying in a Lodge in Oxford
Last but not least, let's look at the benefits of a lodge in Oxford. There aren't too many around, but if you look hard enough, you can find a hidden gem. Lodges provide a luxurious experience and are usually set in acres of the great outdoors. Want to escape from the hustle and bustle of everyday life and properly disconnect in the company of your nearest and dearest? Then a lodge is probably the place for you!
If you're looking for a lodge, the following features are not a given, but you can often expect a kitchen, a living room (hopefully with a fire or log burning stove), and scenic surroundings such as forests, woods, or fields! You'll notice that of the three types of unique accommodation in Oxford I'm showing you, lodges come with the highest price tag. However, they're totally worth the extra costs.
OVERALL BEST VALUE BED AND BREAKFAST IN OXFORD
OVERALL BEST VALUE BED AND BREAKFAST IN OXFORD
Central Oxford Private Room
> $
> 1 Guest
> Awesome location
> Private Room
BEST BUDGET BED AND BREAKFAST IN OXFORD
BEST BUDGET BED AND BREAKFAST IN OXFORD
Single/Twin Room near City Centre
> $
> 2 Guests
> Free bicycle rental
> Walking distance to Oxford University
BEST COTTAGES IN OXFORD FOR COUPLES
BEST COTTAGES IN OXFORD FOR COUPLES
Storybook Cottage for 2
> $$
> 2 Guests
> Free parking
> Gorgeous cottage in quiet village
BEST COTTAGES FOR A GROUP OF FRIENDS
BEST COTTAGES FOR A GROUP OF FRIENDS
Cosy Culham Country Cottage
> $$$
> 5 Guests
> Free parking
> Complimentary Breakfast
OVER-THE-TOP LUXURY COTTAGE
OVER-THE-TOP LUXURY COTTAGE
Huge Cottage with a Pool
> $$$
> 4 Guests
> Outdoor Swimming Pool
> Stunning countryside setting
BEST COTTAGE FOR FAMILIES VISITING OXFORD
BEST COTTAGE FOR FAMILIES VISITING OXFORD
Thatched Cottage Near Oxford City
> $$$$
> 6 Guests
> Indoor fireplace
> Large patio, balcony, and garden
BEST BED AND BREAKFAST FOR SOLO TRAVELLERS
BEST BED AND BREAKFAST FOR SOLO TRAVELLERS
Private Room in Quiet Area
> $
> 2 Guests
> Laptop-friendly workspace
> Free parking
The 15 Top Bed and Breakfasts, Cottages, and Lodges in Oxford
Now that you're familiar with the pros and cons of each type of accommodation option, let's take a look at my top 15 bed and breakfasts, cottages, and lodges in Oxford.
Awesome Location
Private Room
Let's kick off my list of the best unique accommodation in Oxford with an affordable city centre bed and breakfast. It's for one guest, so it perfectly suits a solo traveller or anyone backpacking the UK, plus it's affordable price is hard to beat in the centre of Oxford.
The location is the most attractive part of staying here, as all of Oxford's coolest attractions are within a ten-minute walk. You'll also have a private bathroom and breakfast included, and whenever you want you can make yourself tea or coffee or use the fully-equipped kitchen. It will feel like a home away from home!
What is the One Item Every Traveller NEEDS???
There is one item every traveller NEEDS. Some travellers don't even know they need it, but those travellers need it more than anyone.
What is this forgotten essential of the backpacker-life? SPOILERS! Guess you'll just have to click the button to find out. 😉
Find Out What It Is!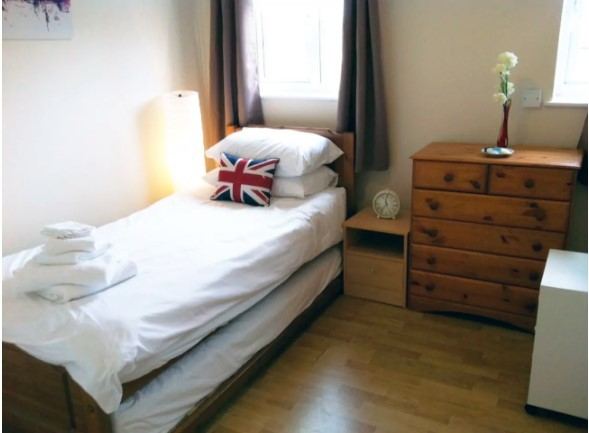 Free Bicycle Rental
Walking Distance to Oxford University
Travelling to the UK on a shoestring budget? I don't blame you, it's an expensive place! So, to make the most of your money, take a look at one of the best bed and breakfasts in Oxford on a budget. Again, the location is what makes this place so great – everything in this charming city is just a stone's throw away.
If you want to get out a little further into the countryside, you can make use of free bicycle rental from the owner. The room can accommodate either one or two guests, and you won't find a cheaper B&B in Oxford, so it perfectly suits a traveller who has an eye on their bank balance!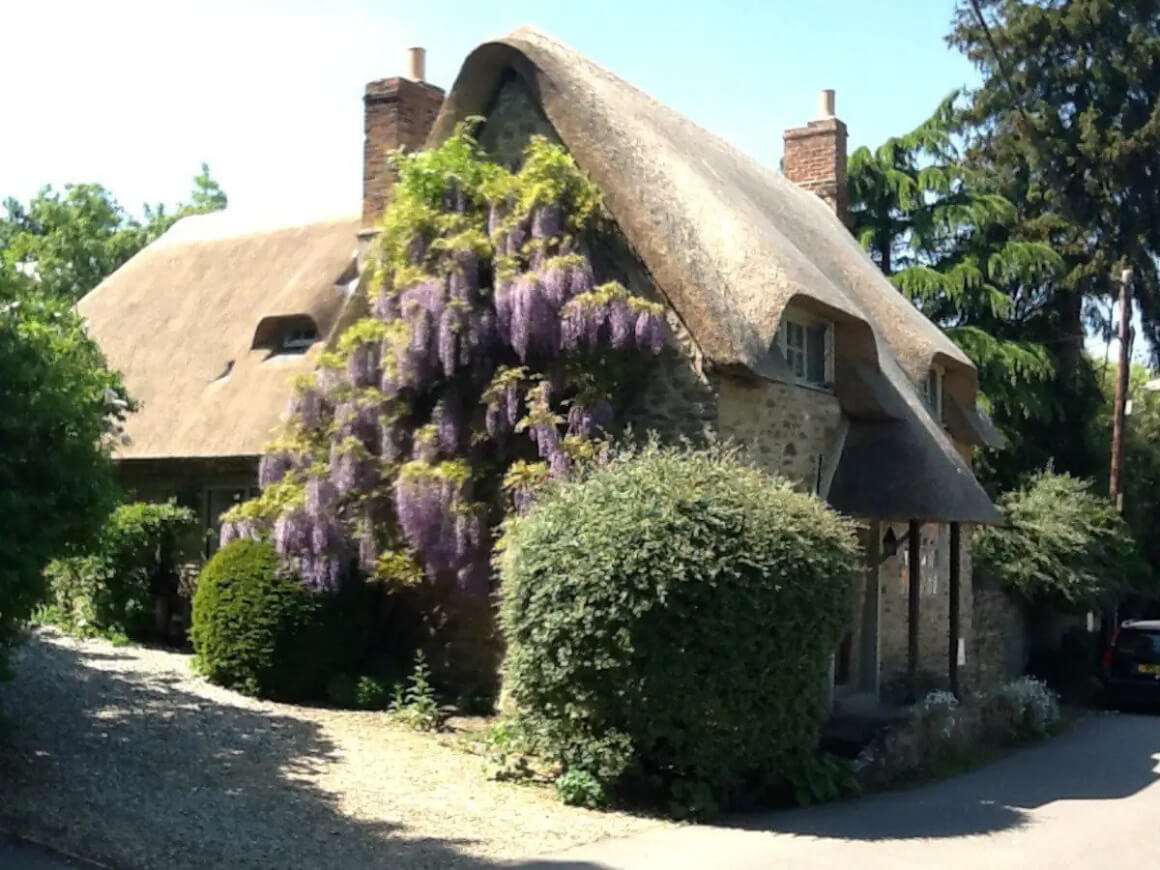 Free parking
Gorgeous cottage in quiet village
If you're travelling with your other half, you'll want a memorable place to stay when looking at unique accommodation in Oxford. This 17th century (Ruskin) loft studio is attached to a thatched cottage that's packed with character and charm, and doesn't exactly break the bank either!
It's located in an Oxfordshire village just outside the city centre, but with free parking, it's ideal for anyone looking to explore the county and all its sites. With a peaceful, charming atmosphere so you're getting a taste of traditional English life.
Though it is attached to the main house, you'll have an entire rental unit just for you! The studio comes with a super comfortable king-sized bed, and you'll love coming home to the cosy living area which has a small kitchenette to one side.
Free parking
Complimentary Breakfast
For a budget-conscious group of friends, hotel costs can really spiral out of control and leave you with no cash left over to do… well anything really! However, spend that money wisely on this cottage and you can enjoy loads of daily activities, and still have enough cash to bring back a few cases of beer or boxes of wine for a fun night in.
This delightful cottage is in the South Oxfordshire countryside, so you'll need a car to get here. You'll be left with all the ingredients to prepare a delicious breakfast here, perfect fuel for the day!
Is This the Best Travel Pack EVER???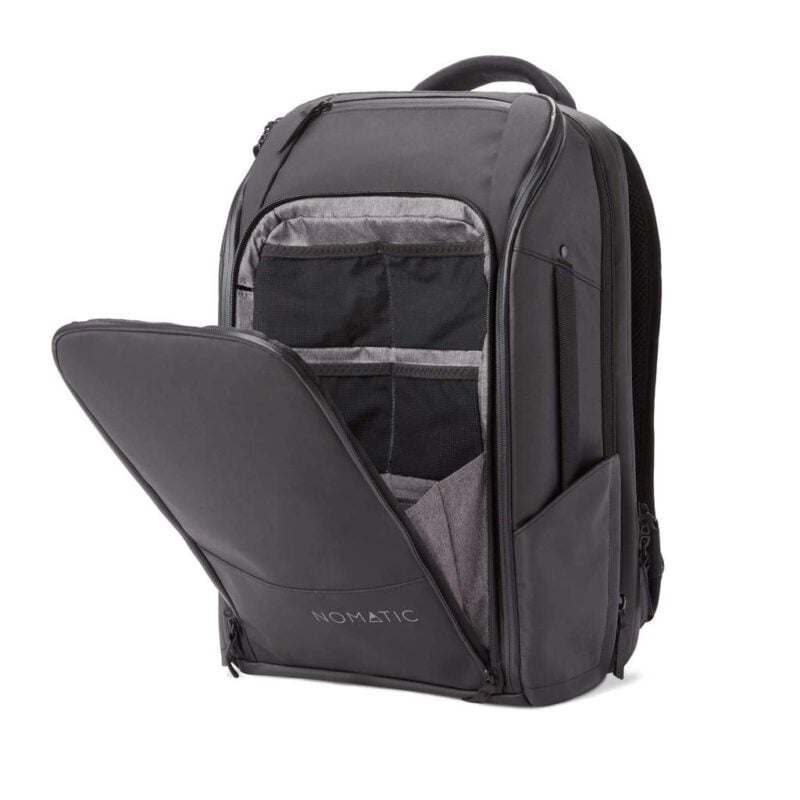 Outdoor Swimming Pool
Stunning Countryside Setting
I've talked a lot about accommodation options that fit a tight budget. But, now I want to show you what a top-budget, luxury cottage in Oxfordshire looks like! Imagine having your very own outdoor swimming pool on the grounds of an 18th century farm, in the countryside, close to Oxford, and kitted out with all the modern amenities. Well, you don't need to imagine that anymore!
Bix Cottage has been renovated with quality in mind, with two king-size bedrooms and a state-of-the-art kitchen, there is no doubt that this Oxford cottage is awesome! Not only that, but they welcome all guests with some locally made, award-winning cheese.
Indoor Fireplace
Large patio, balcony and garden
Are you travelling to Oxford with the family? You'll need space for everyone if that's the case. Well, in this lovely thatched cottage, there's room for up to 6 guests. The two large bedrooms are fitted with 3 double beds in total, and there's space to sleep 2 more on a sofa bed if needed.
This cottage truly is a home away from home, with a huge fireplace, wooden beams on the ceiling, and a big back garden. Enjoy the garden views from the balcony and patio, or take a dip in the hot tub if you've remembered your swimming trunks!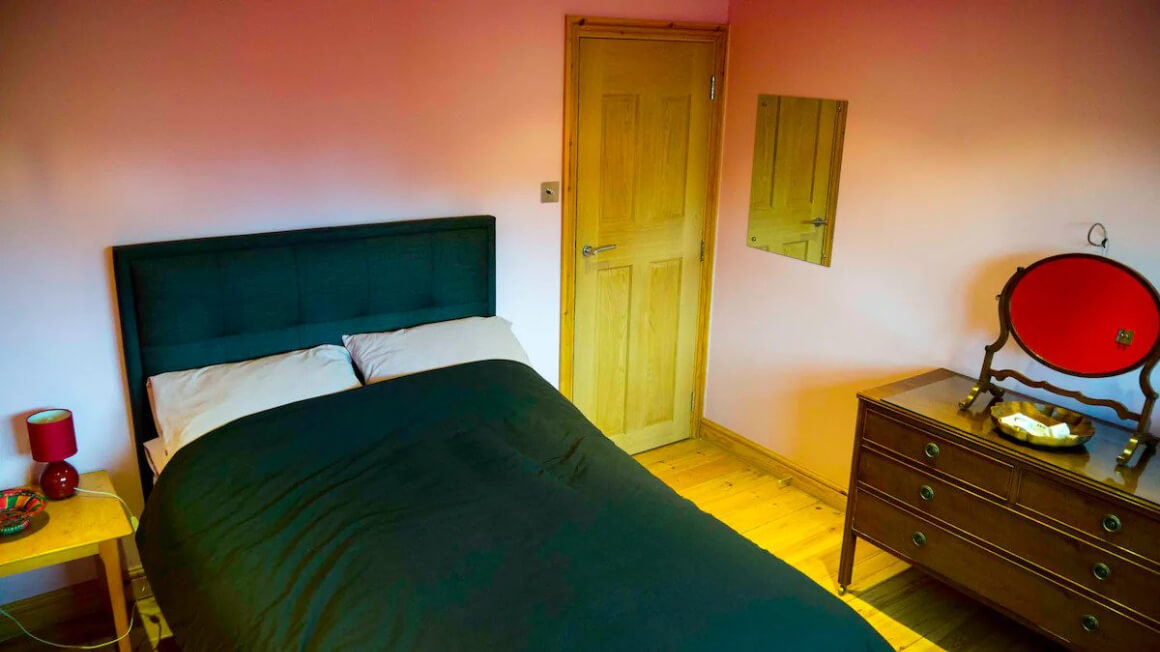 Laptop-friendly workspace
Free parking
If you're backpacking through Oxford and you need to stretch your costs as much as possible, renting a private room in a shared cottage is the best way to utilize your budget. While this isn't a bed and breakfast in Oxford, it does have three private rooms available, which makes it an ideal unique accommodation in Oxford for backpackers or budget-conscious travellers wanting to meet other like minded travellers.
The house is full of character and the host is a keen traveller who loves to share travel stories with her guests! Digital nomads will find this place particularly appealing as there's a laptop-friendly workspace available and fast WiFi. While this place isn't in the center of Oxford, it is within walking distance.
Idyllic Oxfordshire Location
Award-winning pub nearby
Have you always dreamed of staying in a quaint cottage with a country pub on your doorstep? Well, you're in luck because I've found just the place for you! The village of Northmoor is just a hop, skip, and a jump away from Oxford and you'll need to walk over a bridged stream to get to your charming cottage.
It's perfectly located allowing you to take long, romantic walks in the Cotswolds, and has a gorgeous garden where you can enjoy a well-earned glass of wine after a day of exploring the countryside. If the weather's not up to chilling in the garden, then curl up in front of the cosy fireplace in the living room!
Best Cottage for Long Term Travellers – Mews Cottage
Fully equipped kitchen
Laptop friendly workspace
Mews Cottage is located in the North Wessex Downs Area of outstanding natural beauty and is an old stable that has been converted into this beautiful annex. While that's not ideal for the average tourist, a long-term traveller will love it. Because, after all, it's not that expensive and it's location inside a gated ground, 15-minutes outside of Oxford means you can explore more of the county than just the city centre. You'll also have free parking inside the secure gate.
This awesome Oxford cottage definitely has a few sprinkles of luxury, with a stunning, fully equipped kitchen and marble bathroom. There's also a private, outdoor seating area where you can enjoy a cup of tea or a drink in the sun, and this would be great for a digital nomad to use as a workspace too, but there is also one inside if you'd prefer to work from the comfort of the spacious living area.
Exceptional Hospitality
Peaceful outdoor area
Was my budget unique accommodation in Oxford not quite cheap enough for you? Well, okay, but you know how hard it is to find cheap places to stay near London, don't you? So, here's the ABSOLUTE CHEAPEST bed and breakfast in Oxford. You won't find anywhere priced lower than this, and there's even space for three people in your room.
You'd think that for such a cheap price, you'd only have a bed and… well, that's it really. But no! Here, you've got access to the rest of the house, including the garden, kitchen, living room (which is packed with books), and the price even includes a basic breakfast.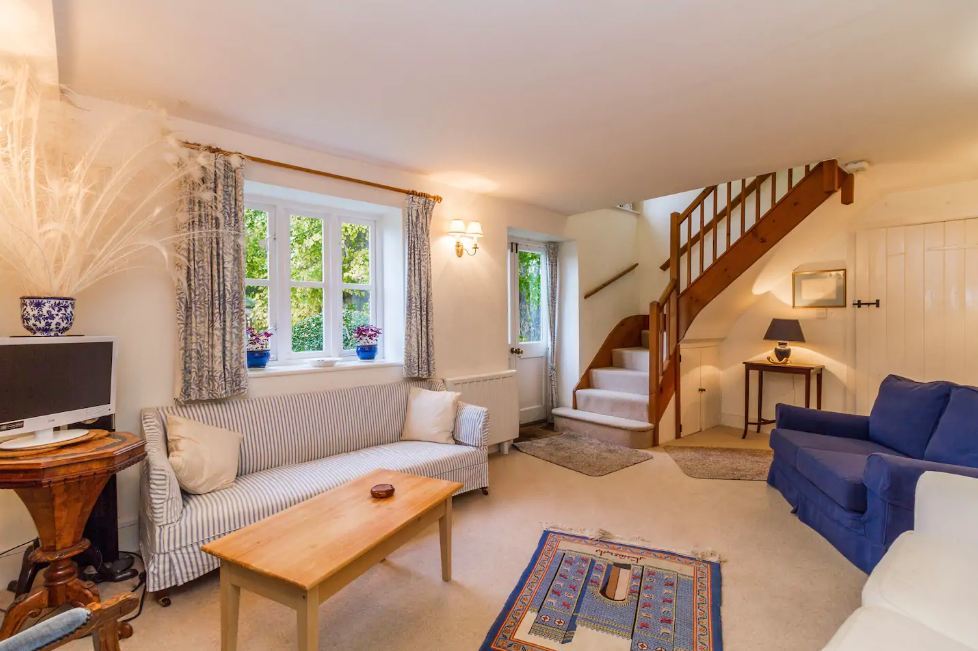 Beautiful garden area
Countryside views
You've already seen an over-the-top luxury cottage in Oxford, but let's be honest, that option is out of budget for most travellers. Here's a more affordable Oxford cottage that comes with awesome fixtures and fittings.
There's a private garden area where you can chill with your nearest and dearest, or you can make a delicious meal in the fully equipped kitchen. Staying here on a cold winter night? You'll be delighted to curl up in the cosy living room which has space to seat 6 guests comfortably.
Best Lodge for Views in Oxford – Stable Lodge
Spacious Living Area
Indoor fireplace
Let's take a closer look at the one and only lodge on my list! The Stable Lodge in Horspath is found in a secluded and remote location and offers breathtaking views from the large windows. There are 289 acres of woodland in the nearby Shotover Country park, where you can enjoy an afternoon walk and go mountain biking – the perfect place to get lost in nature!
This awesome Oxford lodge is furnished to the highest of standards. There's an indoor fireplace and all these features add to the peaceful and relaxed atmosphere which makes this an awesome place to stay near Oxford.
Antique furnishings
Dedicated workspace
Travelling solo? You don't need to worry about a double bed in that case – so check out this single room, perfect for one person. This is one of the best budget bed and breakfasts in Oxford, and you'll be treated to a tasty breakfast with eggs that are freshly laid by the owner's hens! Of course, you'll get toast, coffee, and juice as well.
Digital nomads will be happy to know that there's a laptop-friendly workspace in the room, and you can enjoy a view of the back garden which boasts a quince tree. The house is full of books and paintings, so it's popping with character and the kind host will be more than happy to offer insider tips on what to do in Oxford.
Large garden
Huge flat-screen TV
Planning a short break in Oxford? If that's the case, you'll want somewhere that provides home-away-from-home comforts. This cosy and charming cottage gives you just that! Not only can you enjoy the attractions of nearby Oxford, but the market town of Abingdon and Blenheim Palace are nearby too.
The entire cottage is tastefully decorated and offers modern comforts with simplistic furniture. When it starts to get cold (which happens, even in summer), come inside, watch a movie on the huge flat-screen TV and take the time out to relax and recuperate!
Awesome location
Free wifi
Last on my list of the best unique accommodation in Oxford is another awesome budget bed and breakfast. This spot actually gives you the best of both worlds as it's a B&B in a cottage! You can expect homemade jam each morning at this awesome bed and breakfast, while a warm welcome extends to any time of the day.
It's located in the village of Cowley, which has a direct bus route to Oxford– an easy way to get into town. The complimentary Wi-Fi here means you can check out the best places to visit in Oxford from the comfort of the cosy cottage.
Check out these other great resources
I have loads more information to help you plan your trip.
FAQ about Bed and Breakfast, Cottages, Lodges in Oxford
Here's what people usually ask us when they look for vacation homes in Oxford.
Don't Forget Your Oxford Travel Insurance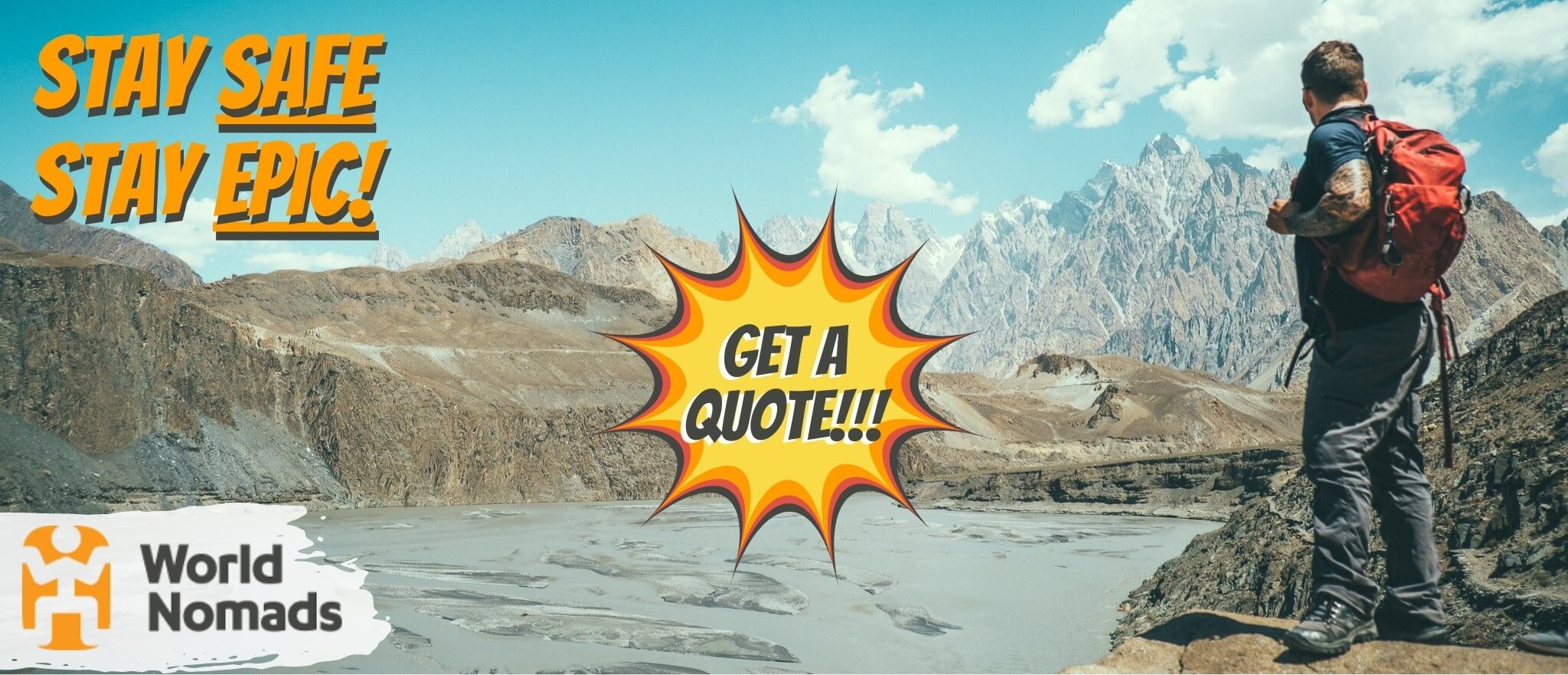 It's good to get lost sometimes, but it's also good not to get too lost. There are people that want you home in one piece.
There's one travel insurance provider The Broke Backpacker trusts for all his wildest shenanigans… World Nomads!
Click the button below to get a quote on your insurance or read our in-depth review of World Nomads' coverage. And then… let the shenanigans begin. 😉
Final Thoughts on Oxford Bed and Breakfast, Cottages, Lodges
So, that completes my list of the best unique accommodation in Oxford. Whether you want to enjoy a family occasion in a lodge or a cottage, or you're simply just a broke backpacker looking for the best budget option, I hope you can now see there's somewhere for everyone in Oxford!
If you're still feeling overwhelmed by the many choices of unique accommodation in Oxford, let me help you just one last time. For the best value B&B in Oxford, go for Central Oxford Private Room. Prefer a cottage? Well, the most traditional option is the Thatched 17th Century Cottage. Both of these offer excellent value for money, a great location, and are just an all round great place to stay!
Now that I've helped you out in choosing the best unique accommodation in Oxford, there's just one thing for me to do. And that's to wish you an incredible vacation in the UK! Did I miss anything on my list? Let me know in the comments.
Make sure you stay safe too, by taking out an insurance policy with World Nomads.
---
Thanks for reading – that was fun! 😀
We bring you epic FREE content!
Find out how YOU can help support us.
We're a big site with a big team and this job isn't always easy. But we do it because we love it – we love providing epic and free content. We love the knowledge that our content keeps you adventuring. We don't ask for money, but if you'd like to find out how you can help the site in more organic ways, click the button below.
Thank you for your support 🙂
---
Bye for now, but not forever!
If you want MORE top-tier Broke Backpacker content like this, then sign up for our weekly newsletter below to get the latest and greatest!
And for transparency's sake, please know that some of the links in our content are affiliate links. That means that if you book your accommodation, buy your gear, or sort your insurance through our link, we earn a small commission (at no extra cost to you). That said, we only link to the gear we trust and never recommend services we don't believe are up to scratch. Again, thank you!