Santa Barabara, California sits on a pristine swath of California's central coastline. Santa Barbara is known for its sandy beaches, perfect sunsets, and world-class food and wine. From surfing at Leadbetter Beach to sipping glasses of California red, to whale watching, Santa Barbara makes for an incredible spot for your next vacation.
While you might be looking forward to kayaking through caves or paddle boarding, you might not be so excited about figuring out where to stay in Santa Barbara. Hence, our creation of the best Airbnbs in Santa Barbara!
Why deal with the exorbitant California hotel rates or moan over the incredible lack of hostels, when Airbnb rentals in Santa Barbara is the way to go?! Let's dive into the best Airbnbs for your budget, style, and vibes.
Quick Answer: These are the Top 5 Airbnbs in Santa Barbara
OVERALL BEST VALUE AIRBNB IN SANTA BARBARA
OVERALL BEST VALUE AIRBNB IN SANTA BARBARA
Relaxing Oasis Close to Beach
> $$
> 2 Guests
> Pool, Hot Tub & Gym
> Close to Beach
BEST HOMESTAY IN SANTA BARBARA
BEST HOMESTAY IN SANTA BARBARA
Enormous Master Room Near SB Beach
> $
> 2 Guests
> Homesay
> Communal Kitchen
BEST AIRBNB FOR COUPLES IN SANTA BARBARA
BEST AIRBNB FOR COUPLES IN SANTA BARBARA
Enchanted Cottage in the Heart of SB
> $$
> 2 Guests
> Self Check-In
> Keurig Machine
BEST AIRBNB FOR FAMILIES IN SANTA BARBARA
BEST AIRBNB FOR FAMILIES IN SANTA BARBARA
Crown Jewel of a Beach House
> $$$$
> 8 Guests
> Outdoor Patio & Grill
> Trusted Babysitter Available
BEST LUXURY AIRBNB IN SANTA BARBARA
BEST LUXURY AIRBNB IN SANTA BARBARA
Stunning Cottage with Ocean Views
> $$$$
> 6 Guests
> Hot Tub & Outdoor Grill
> Ocean Views & Great Backyard
Why stay in an Airbnb?
Local Experience: Having a local as a host means you can find out all the best places to visit and things to do that are off the beaten tourist track. That doesn't just go for Santa Barbara, but for all travel destinations in the USA.
Unique Properties: In a place chock full of unique vacation rentals, why on earth would you want to stay in a drab and dull hotel?!
Privacy: Another great filter – choose an entire place to ensure you won't be disturbed during your trip.
Affordability: When it comes to value for money, Airbnbs offer so much more than hotels at the same price.
Airbnb Experiences: Choosing Airbnb isn't just about where to stay – it's about enjoying the area like a local with curated tours, too!
Travel with peace of mind. Travel WITH a security belt.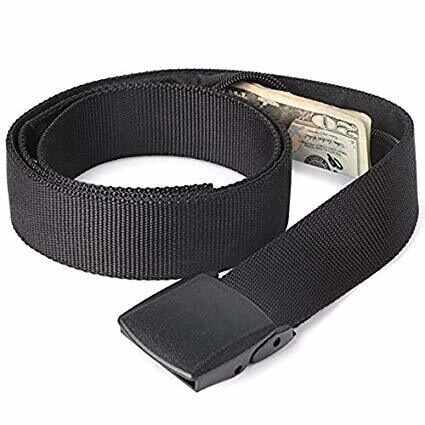 Custom-designed BY the Broke Backpacker FOR broke backpacking, the Active Roots Security Belt will keep your valuables safe no matter where you go.
It looks exactly like a normal belt except for a SECRET interior pocket perfectly designed to hide a wad of cash or a passport copy. Never get caught with your pants down again! (Unless you want to.)
Check on Amazon
The 15 Top Airbnbs in Santa Barbara
2 Guests
Pool, Hot Tub & Gym
Ever wanted to live the California dream and be right beside the beach?! This Santa Barbara apartment rental is a one-bedroom and one bathroom that couldn't be in a more perfect location. It's just a few minutes from the beach! For this budget-friendly price, it is incredible all the amenities you get— especially access to the complex's outdoor pool, hot tub, and gym! This short-term rental is located in the highly desired El Escorial gated community.
Make sure you take time to relax on the peaceful back patio and the large living space. We also appreciate the 24-hour security this complex provides.
$
Close to the Beach & Downtown
2 Guests
Tastefully Designed
This is one of the absolutely most affordable options for Airbnbs in Santa Barbara. It's for a private bedroom and shared bathroom in a quaint house. It's a wonderful Santa Barbara homestay that was arranged and created for those who want a cheap place to stay but still want comfort and convenience. The location is also perfect as it is close to the beach, the freeway entry, and just a quick 5 minutes to downtown!
The hosts also welcome their guests to use the fridge or the microwave and to make a hot cup of coffee in the morning. This is the place for you if you plan on spending minimum time in your digs and making the most of beautiful Santa Barbara!!!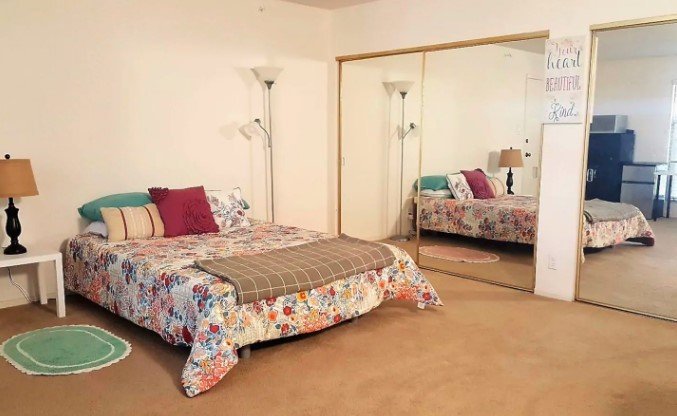 2 Guests
Fridge & Microwave in Room
Ever dreamed of been a Digital Nomad in California? Then you can borrow the dream for a very reasonable price!
This Santa Barbara Homestay is perfect for the digital nomads out there who need a spacious, airy room, and all the necessities. This is a peaceful guest bedroom that has a private bathroom and is stocked with its own coffee maker, microwave, and small fridge. There is also a desk, office chair, and desk lamp where you can get all your work done!
What's better is that if you want to do some work in a state of relaxation, pull your laptop out on the La-Z-Boy Recliner chair in your room and work in comfort and ease. The hosts also generously give a complimentary bottle of California red wine to welcome guests to their Santa Barbara Homestay.
2 Guests
Kitchen & Front Porch Access
This Santa Barbara homestay comes at quite the bargain rate for this one-bedroom and shared bathroom rental right in the heart of downtown. It's a lovely room, perfect for the solo travellers out there with gold accent pillows and faux fur throws. It's a comfortable queen-sized bed that very nearly guarantees peaceful dreams. Guests are invited to use the kitchen, living room, and front porch. The host kindly provides coffee and tea for all guests!
If you plan on spending more time and money at the beach and bars of Santa Barbara, then this may be the best digs for you.
Is This the Best Travel Backpack EVER???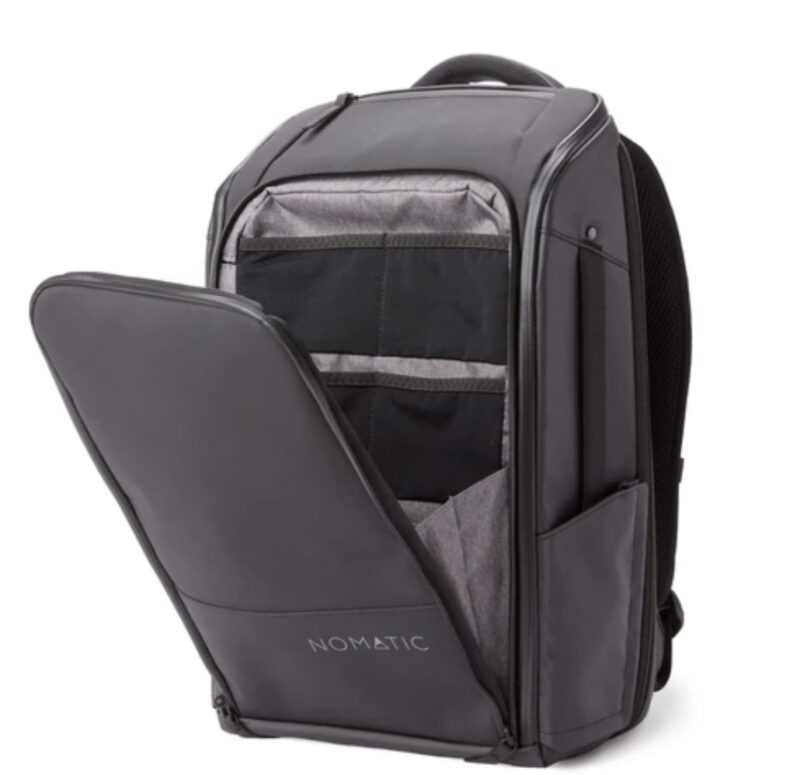 $
Enormous Veg. & Fruit Garden
This is one of the best Airbnbs in Santa Barbara for location and vibes. It's for a short-term rental of the entire guest suite with a private bedroom and bathroom, which offers privacy at a budget price. There is a sofa bed, which makes accommodating four guests a breeze. The location is truly fantastic, just three blocks to State Street and tons of restaurants and shops. This artistic one-bedroom actually enjoys views of the mountain range from the windows.
Outside, you will find a huge fruit and vegetable garden, which you are welcome to sample goodies from! From figs to avocados to oranges to broccoli, you'll love picking fresh fruit and vegetables and cooking them in your own private kitchen. The hosts also provide complimentary use of two bicycles to explore Santa Barbara with!
With its prime location, you'll be able to take advantage of all the swanky Santa Barbara Bars. From the Good Lion with their ever-changing menu of inventive cocktails to the eclectic tapas at Milk & Honey, to the contemporary Bar 29 with an upscale atmosphere, you're sure to love staying so close to the Santa Barabara scene!
This is a Santa Barbara Airbnb for an entire private one bedroom and one bathroom guesthouse. The decor is charming and sweet and will be perfect for your romantic getaway. Windows face a beautiful garden, so you'll feel like you are in a truly idyllic place. This Santa Barbara short-term rental is within walking distance of State Street and it's just a quick drive to the beach. You'll love sitting out on the patio. Your guest unit is surrounded by trees, which only adds to the privacy and tranquil setting!
This is one of the best Santa Barbara Airbnbs especially if you're looking for a homestay in Santa Barbara. In this enormous master room, you have your own private bathroom, couch, and flatscreen TV. There is also a sofa bed for those who want to host an extra guest. Centrally located just a few minutes away from Downtown and from the beach, you'll love the convenience of this short-term rental location. There is also a private balcony, where you can enjoy some fresh Santa Barbara air.
Guests are also welcome to use the kitchen and the living room, should they wish. Hosts provide bicycles for rent for an additional $5 per day.
$
Located close to beach & downtown
2 Guests
Charming Private Veranda
This one-bedroom and private bathroom is a wonderful short-term rental in Santa Barbara. You'll love this Airbnb which is located just a few minutes from both downtowns and from the beach as well. Guests are allowed to use the fully equipped kitchen and the living room. You'll also love your charming private veranda. This is a wonderful Santa Barbara homestay, as your room is bright, airy, spacious, and filled with thoughtful touches. Street parking is usually available directly outside the house.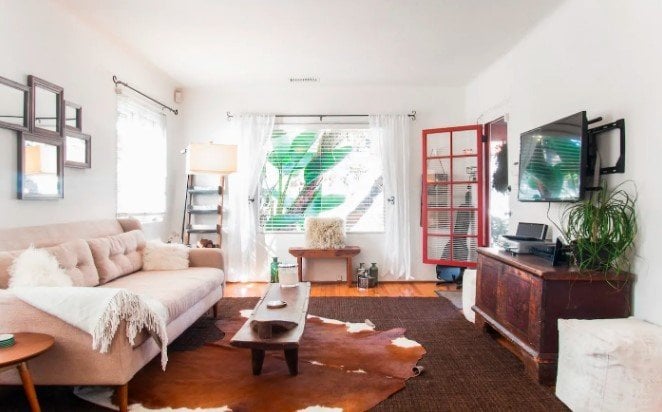 $$$
Thoughtful Extras like Beach Chairs
4 Guests
Gourmet Kitchen & High-End Linens
This Santa Barbara Airbnb is for a deluxe two bedrooms and one-bathroom cottage rental super close to the beach, near Stearns Wharf. It is also close to Chase Palm Park and Leadbetter Beach as well, which are two of the best places to spend some hard-earned relaxation time in Santa Barbara. The living room offers great views of the Santa Barbara Riviera.
The decor throughout the property is sophisticated and tasteful. What's more is that this host takes great pride in going above and beyond in terms of not just decor, but in thoughtful amenities as well. The host has provided not just the usual luxury amenities, such as a gourmet kitchen and high-end linens, but has also stocked this rental with beach chairs, towels, and even flip flops.
$$$$
Ocean Views & Great Backyard
6 Guests
Hot Tub & Outdoor Grill
This luxurious Airbnb in Santa Barbara is for an entire house that has two bedrooms and three bathrooms. In fact, this rental sits right on a cliff overlooking the Pacific Ocean. It is located just a mile away from Arroyo Burro Beach and four miles from Downtown. The open concept design of this home makes the entire home feel bright and airy. This Santa Barbara Airbnb will make for a truly memorable stay with its jaw-dropping ocean views and abundant fresh ocean air.
You'll also adore the outdoor avocado orchard, which you're encouraged to help yourself to when they are ripe and in season! Make sure to take full advantage of the lovely outdoor spaces, including a hot tub and patio grill.
$$$$
Trusted Babysitter Available
8 Guests
Outdoor Patio & Grill
This four bedrooms and two bathrooms Santa Barbara beach house is a dream come true for families. Located just three blocks near Leadbetter Beach and Shoreline Park, you'll love this crown jewel of a Santa Barbara beach house! Moreover, it's not too far away from downtown State Street—known for its lovely pier and the popular shopping spots! The hosts thoughtfully provide beach towels, beach chairs, beach umbrellas, and a cooler for an even more convenient beach experience.
Moreover, there is a lovely outdoor space complete with a gas grill, and the kitchen is topped with gorgeous granite countertops and comes with stainless steel appliances.
$$$
Use of Surfboards & Boogie Boards
12 Guests
Incredible Backyard & Patio
This three-bedroom and three-bathroom house is an incredible Santa Barbara Airbnb. It is newly renovated and trust us—it is completely stunning. While there are only three bedrooms, there are quite a few sofa beds and air mattresses provided to make hosting a total of twelve guests a possibility. The wide-open floor plan and enormous outdoor spaces are enough to make you swoon. The 100-year-old hardwood floors and beamed ceilings are to die for.
This Santa Barbara Airbnb is located right in downtown, so if you are staying with friends who want to take full advantage of all Santa Barbara has to offer— from the restaurants to the bars to the wine— then this rental is for you! One of our favorite amenities is that the hosts have graciously provided surfboards and boogie boards for guests to freely use!
2 Guests
Fully Equipped Kitchen
This Santa Barbara Apartment is a steal! It's located right near the University of California Santa Barbara and near the new city park as well. Its design is very artistic, leaning towards Eastern taste and thoughtful touches. It's a one-bedroom and one bathroom apartment, that is yours for the taking. It is on the first floor of the building, so you won't have to work about trekking up flight after flight of stairs. Everything is clean and cozy throughout.
This location is perfect in Goleta as it puts you close to grocery stores and plenty of restaurants. Free street parking is readily available outside.
$$
Private Garden Courtyard
This is a beautiful garden studio rental in Goleta, that connected to a home in Old Town Goleta with a private and separate entrance. It is a charming studio that is positively drenched in natural light. It even has its own private garden courtyard! In this private studio, you will have your own microwave and refrigerator, as well as access to complimentary coffee and tea.
This studio is satiated close to all the Goleta action, just a quick bike ride to the beach, UCSB, and plenty of cafes, shops, and restaurants too. What's more, is that the hosts have kayaks on hand that they are happy to rent to you!
$$$
Picturesque Outdoor Garden
2 Guests
Fully Equipped Kitchen
This one-bedroom, one-bathroom cottage is full of old-world charm. It's an eclectic rental full of antique furniture and tasteful touches. The outdoor garden is especially notable, as you'll love the trees and tranquility. It is located in the highly coveted area of Montecito's "hedgerow" and is just a quick 10-minute walk to the Miramar beach. Moreover, it is just a short drive to Hammonds Beach and Butterfly Beach.
This over 100 year old cottage is a history lover's dream for those who are passionate about unique things and special stays.
What to Pack for your Santa Barbara Airbnb
Pants, socks, underwear, soap?! Take it from us, packing for a hostel stay is not always quite as straightforward as it seems. Working out what to bring and what to leave at home is an art we have perfected over many years.
Check out our definitive Airbnb Packing list for our top packing tips!
FAQ about Airbnbs in Santa Barbara
Here's what people usually ask us when they look for vacation homes in Santa Barbara.
Final Thoughts on Santa Barbara Airbnbs
Santa Barbara, California makes for a wonderful holiday getaway! No matter what's on your Santa Barbara to-do list, you're sure to have a lovely stay with plentiful California sunshine and maybe even some whales…
There sure are some incredible Airbnbs in Santa Barbara that are perfect short term rentals or long term rentals too for the matter! From ocean-view beach-side houses to arts apartments with avocado orchards, there is more than a few Santa Barbara Airbnb gems to choose from!
And don't forget to take out Travel Insurance for your trip! I have been using World Nomads for some time now and made a few claims over the years. They're easy to use, professional and relatively affordable. They may also let you buy or extend a policy once you've started your trip and are already abroad which is super handy.
If there's one insurance company I trust, it's World Nomads. To find out why I use World Nomads, check out my World Nomads Insurance review.
Getting an estimate from World Nomads is simple – just click the button or image below, fill out the necessary info, and you're on your way!

---
Find out how YOU can support the site.
We're a big site with a big team and this job isn't always easy. But we do it because we love it – we love providing epic and free content. We love the knowledge that our content keeps you adventuring. We don't ask for money, but if you'd like to find out how you can help the site in more organic ways, click the button below.
Thank you for your support 🙂
And for transparency's sake, please know that some of the links in our content are affiliate links. That means that if you book your accommodation, buy your gear, or sort your insurance through our link, we earn a small commission (at no extra cost to you). That said, we only link to the gear we trust and never recommend services we don't believe are up to scratch. Again, thank you!