Securing the bag starts with the right backpack. It doesn't matter if your office used to be the spare bedroom or if you've got to switch trains twice to get there. The right backpack will really make a difference in your daily grind.
Unless you're a postman, we hope that you don't have to march to work uphill through the snow both ways, but there are all sorts of jobs out there, and somebody's got to do them. The minimal requirement for a work backpack is adequate laptop protection that won't let snow, rain, heat, or gloomy weather stop you.
The ecstasy and agonies of work expand far beyond foul weather. Comically long meetings, abridged lunch breaks, and post-work bevvies with the folks at accounting are all part of the experience.
Clocking in on Monday, you'll never know exactly what the week is going to bring you. Picking the right backpack will guarantee that those hiccups along the way to the weekend don't matter and help you make it to the gym after work. Your couch is damn comfortable, so the likelihood of you doing anything productive after work dramatically decreases if you have to head home first.
As jobs become more niched and specialized, so do the bags at your disposal. The rush of nomadic workers has spurred the industry on even more, and suddenly, there are more different styles of work backpacks than there are coffee shops with free Wi-Fi.
We've tried them all on for size and tried to cram a laptop, camera, iPad, drone, kindle, and cords in them before lugging them across the ocean. Only a few truly tough and versatile bags survived the journey. These are their stories.
AER Daypack
Price (USD) > 125
Capacity (Litres) > 15
Choosing The Right Bag For Work
Just like how job openings have a complicated, and sometimes unreasonable list of requirements, your search for the right backpack will have that same personalized list of expectations.
The right bag for a crossfitting garbage collector won't even be remotely close to the chosen gear hauler of a wedding photographer eager to make it to co-ed soccer practice. Some jobs, like the Vice-President's bagman, require special bags that we will not cover here.
This guide focuses more on generalists, which come in useful for a wide number of professions and work routines. Backpacks that can hold everything you need for the day at the office, plus a night out. Some of these bags take things a step further and are great choices for an overnight business trip and or a week-long foray into B2B summits.
Some of these bags are designed for laptops, others accommodate a change of clothes, some are good for a post-work gym sesh and all of them have room for a homemade packed lunch. When it comes to your backpack search, let this guide be your calendar, your Google, your Wilson the volleyball.
Remember though, these backpacks will take a beating being used on the daily, so choosing one build to last and then looking after your backpack properly will help it go the distance.
These Are These Best Bags For Work
When you can't risk fumbling it, these are the bags for flipping and tumbling it. For 9-5's, 5-9's, and doing things on your own time, for coffee shop set-ups, studying the reports on the bus, and bringing your own lunch, with these backpacks you can make it happen in style.
Ladies & Gents, It's Time to Step Your GEAR Game Up. 😉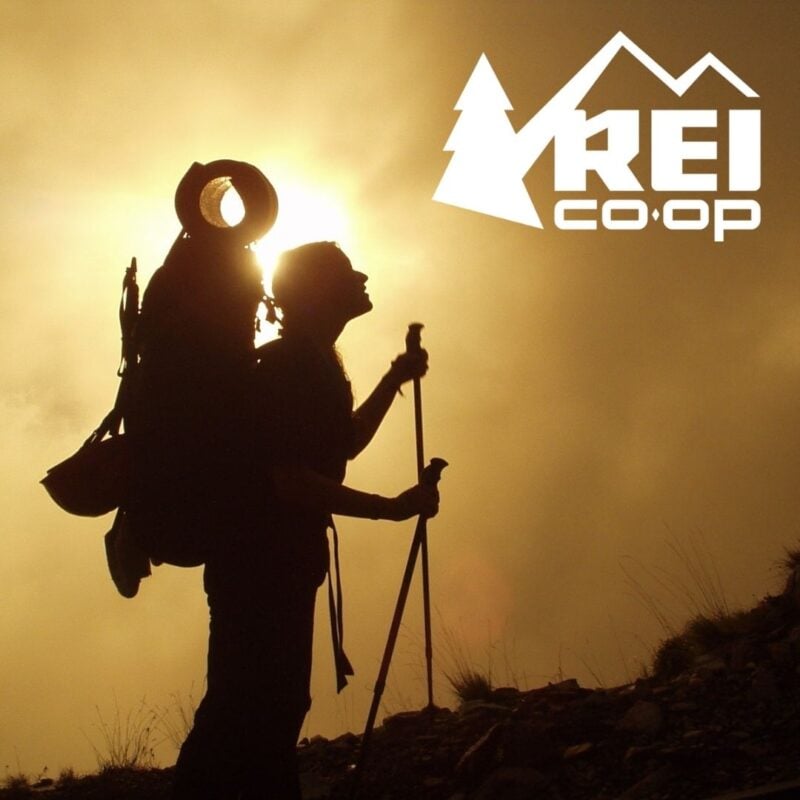 REI is one of America's biggest and most-loved outdoor gear retailers.
Now, for just $30, get a lifetime membership that entitles you to 10% OFF on most items, access to their trade-in scheme and discount rentals.
Join REI Today!
SPECS
Price (USD): 299
Capacity (Litres): 35
Weight (Lbs): 4.5
Dims (In): 20 x 13 x 8
Main Material: X-Pac VX21
This international traveling specialist has a place in any commute. From the ground up, Tortuga built this bag for modern travelers who carry their offices on their backs. This means you can pack a bag that gets you through an international strike mission and a bag that gets you from work, to the gym, and to the bar without a stop to change.
A roomy main compartment opens up suitcase style, splitting storage between six smaller compartments and a laptop stowaway. My favorite splits are the two zippered mesh pockets, which store all the electronics I need without getting everything tangled up.
While the support system isn't as robust as an osprey, I was delighted to find a comfortable backrest, sternum strap, and bountiful hip belt with two pockets. Protecting all that storage are robust anti-theft zippers and waterproof sailcloth, making this bag one of the toughest options in the market.
SPECS
Price (USD): 139
Capacity (Litres): 22
Weight (Lbs): 1.9
Dims (In): 18 x 12 x 7.5
Main Material: Nylon
Traditional crafting styles blend with modern backpack necessities to create this innovative backpack for work. Each Gulu backpack is handmade, and the Innovator model put those hands to great use, finding no-nonsense storage for everything you need to get through the workday.
This backpack keeps elevating a timeless style-forward, with two simple storage straps, water bottle holders, and main storage compartments. Thoughtful touches like the laptop compartment and an up-top stash pocket complete the ensemble.
The laptop storage is incredibly well protected, using a drop-proof extra layer of traditional patterns to keep things powered on. It's a really classic backpack. You'll know all of this bag's secrets on day one, but the quality crafting will keep getting you to work through a few promotions.
SPECS
Price (USD): 145
Capacity (Litres): 25
Weight (Lbs): 2.25
Dims (In): 19.5 x 12.5 x 12
Main Material: Water buffalo leather
Nothing says you mean business quite like top-grain water buffalo leather. Leather has been bringing people to work since they clocked in on horseback, and if the folks at Kodiak Leather have anything to say about it, it's not going anywhere anytime soon.
This lightweight duffel bag is one of Kodiak's more affordable leather bags, but the only thing cheap about this duffel is the price. Not only is the bag covered in some of the finest water buffalo leather in North America, but it's also finished off with fine brass hardware and YKK zippers.
The Denali duffel spreads the load across a roomy main compartment and two side zippered pockets. From top to bottom, Kodiak cut no corners. The insides of this pack are even lined with cushy nylon that will keep your papers crisp and laptop fresh no matter the commute.
SPECS
Price (USD): 140
Capacity (Litres): 32
Weight (Lbs): 2.1
Dims (In): 19.3 x 12.2 x 11.4
Main Material: Recycled nylon
The folks at Osprey make great backpacks – for this one, they crawled out of the woods long enough to put together several stellar commuter backpacks. Most of their urban line surrounds push the limits of carry-on travel, and this pack certainly gets the most out of the overhead compartment – it's more focused on leaving the house with everything you need for a full day.
On the outside, the Nebula looks like a classic day bag, but don't let that fool you – this pack has a whole lot of tricks up its sleeve. Plus, it's one of the cheapest backpacks on our list, and it's still covered by Osprey's all-mighty guarantee. You can get a backpack for life at a great affordable price.
Now, price is important, but what exactly does this bag bring to the table? Flexibility, best-in-class comfort, and a whole lot of valuable compartments come to mind. With great features like a TSA-ready electronics pocket and a beaver tail style exterior carry-all, you can store everything exactly how you please.

Do You Want to Travel FOREVER??
Pop your email in below to get a FREE copy of 'How to Travel the World on $10 a Day!'.
SPECS
Price (USD): 189
Capacity (Litres): 13
Weight (Lbs): 2.25
Dims (In): 16 x 11 x 4.5
Main Material: 1,000 D Cordura Nylon
Now things are getting serious. If you don't plan on making too many stops on your way home, there is no better commuter bag than a high-quality briefcase. Topo Designs has snuck in a few great modern features and thoughtful touches that make this bag more than a boring old faux leather sack.
You can carry the bag in one hand, messenger style, or as a backpack. All three different carrying styles are covered with removable straps, so you can carry your bag exactly how you'd like it without any excess dangling straps.
Various carrying styles further help the commuter briefcase fit in the boardroom and the billiards table alike. There is an extra layer of padding across the main compartment and edges to protect your laptops from surprise spills and rough terrain.
SPECS
Price (USD): 125
Capacity (Litres): 15
Weight (Lbs): 2.2
Dims (In): 18 x 12 x 5.5
Main Material: 1680D Cordura Nylon
This slick daypack has been scooping up quite a few accolades along its way to making this list. The AER Daypack burst on the scene by winning the 2018 Carry Awards choice for Best Work Backpack, and subtle improvements in the year since keep it well worth a seat at the table.
Work's got to get done rain or shine, so the AER daypack wraps up your gear in the high-quality water-resistant exterior that also gives the bag a signature glossy finish. This quiet touch helps the bag look professional in the workplace without sticking out of the crowd.
The inside makes its bones on a dual space compartment to keep pens at the ready for jotting down those splashes of inspiration that hit on the train. You'll find all the pockets and stowaways you need to split things up nicely. The bag is a breeze to wear even fully loaded, but it never hurts to buckle in the included hip belt.
SPECS
Price (USD): 145
Capacity (Litres): 21
Weight (Lbs): 2.2
Dims (In): 19 x 12 x 5
Main Material: Tekwax dry canvas
The Backpack is changing up the game. At first glance, it may not look like something Interstellar, but this Tekwax Dry Canvas just feels good and keeps looking fresh no matter how many times you use it as a pillow in the terminal. The whole pack is soft and classy, helping you clock in with confidence. Creating a pack this slick is all about the details. Leather accents on the shoulder straps are a great example of the little things that make up a great backpack. Stubble and Co found ways to add an extra splash of comfort wherever they could.
One zippered quick-grab pocket is a great place to store the phone wallet and keys, although it is a bit inviting for any potential pickpocketers. The main compartment is better protected with a two-way closure, and it even includes a handy zippered pocket to stow away your valuables where only you can access them in a hurry.
Want more Stubble & Co options? Check out our rundown of the best Stubble & Co. bags.
SPECS
Price (USD): 65
Capacity (Litres): 4
Weight (Lbs): 0.7
Dims (In): 12 x 6 x 3
Main Material: 1680D Cordura Nylon
For casual Fridays or office jobs with desktop computers, you may not need more than this sling pack. This sling is slightly stretched out compared to most fanny packs which also gives it a whole lot of value for non-traditional work days. Hustlers and buskers can also keep the loose change locked in place in style with this seductive sling.
The sling splits storage between two compartments. On the exterior is space for a camera, wallet, or iPhone, and inside the main zipper is a bit more stowing space. It's not enough for a tablet or personal computer, but it is enough to turn your next festival into an entrepreneurial encounter.
Allowing even more storage are the mesh dividers that split up your main compartment into a perfect spot for your passport and phone charger. No kit is complete without a reliable sling that keeps the important things close to the chest. This robust option has the storage capacity and builds quality to get the job done.
SPECS
Price (USD): 95
Capacity (Litres): 14
Weight (Lbs): 0.60
Dims (In): 14.2 x 11.8 x 5.9
Main Material: Vinylon
The most affordable backpack on our list is also one of the most stylish on the market, all thanks to one quick red fox. FjallRaven has built an empire on the backs of art hoes with handlebar moustaches, but don't let that distract you from the fact that these are seriously high-quality backpacks.
Kankens were born to help out Scandinavian schoolchildren make it to class while marching through the snow. Anything that can survive a Norse winter is all right in my books, and this bag does more than survive; it thrives.
Thankfully, Office culture is relaxing from the heyday of suits and sexual harassment. The modern office is a place to express yourself and demand respect. This two-in-one tote bag does just that. You can wear it over your shoulder or backpack style and carry with you a no-nonsense space for everything you need to get through the workday.
The best present of all… is CONVENIENCE!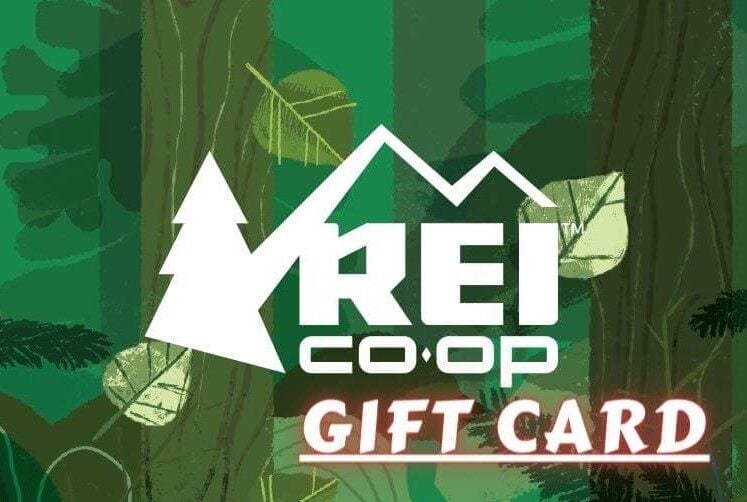 Now, you could spend a fat chunk of $$$ on the WRONG present for someone. Wrong size hiking boots, wrong fit backpack, wrong shape sleeping bag… As any adventurer will tell you, gear is a personal choice.
So give the adventurer in your life the gift of convenience: buy them an REI Co-op gift card! REI is The Broke Backpacker's retailer of choice for ALL things outdoors, and an REI gift card is the perfect present you can buy from them. And then you won't have to keep the receipt. 😉
Buy on REI!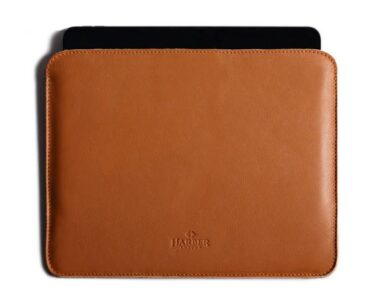 SPECS
Price (USD): 79
Capacity (Litres): N/A
Weight (Lbs): N/A
Dims (In): N/A
Main Material: Full Grain Leather
Harber London rounds out our list with a laptop sleeve accessory that will all but guarantee you get to the presentation with your Macbook ready, as long as you charged it the night before.
Sometimes a laptop compartment isn't quite enough to protect your gear. Computers aren't any cheaper, and the road isn't getting any smoother. Why mess around with chance and your 1,000$ PC when quality pieces like this exist?
These sleeves aren't quite enough on their own because a few inches of your laptop will stick out of the top. They're better off as a part of your complete arsenal, acting as a vest for your most valuable equipment. The handmade bag looks as good as it stores making it a great choice for lugging your computer around the office.
The Best Backpack For Work

| Product | Weight | Dimensions | Capacity | Price |
| --- | --- | --- | --- | --- |
| Tortuga Outbreaker | 4.5 | 20 x 13 x 8 | 35 | 299 |
| Gulu Made Innovator | 1.9 | 18 x 12 x 7.5 | 22 | 139 |
| Kodiak Denali Canvas Duffel | 2.25 | 19.5 x 12.5 x 12 | 25 | 145 |
| Osprey Nebula 32 | 2.1 | 19.3 x 12.2 x 11.4 | 32 | 140 |
| Topo Designs Commuter Briefcase | 2.25 | 16 x 11 x 4.5 | 13 | 189 |
| AER Daypack | 2.2 | 18 x 12 x 5.5 | 15 | 125 |
| Stubble & Co – The Backpack | 2.2 | 19 x 12 x 5 | 21 | 145 |
| AER Sling Pack 2 | 0.7 | 12 x 6 x 3 | 4 | 65 |
| Fjallraven Kanken Totepack | 0.60 | 14.2 x 11.8 x 5.9 | 14 | 95 |
| Harber London Laptop Sleeve | N/A | N/A | N/A | 79 |

Our GREATEST Travel Secrets…
Pop your email here & get the original Broke Backpacker Bible for FREE.
Final Thoughts On The Best Bags For Work
Although we could go on for hours and scrounge up a few more of the Best Backpacks for work, we'll wrap up the guide here so you can get out of the bathroom before anyone notices you've been missing.
You'll be surprised at everything you can pack into a day at work with the right backpack. A splash of extra storage and comfortable support is the key to sneaking in some time for self-care on a busy day.
Start the day off with journaling on the bus instead of mindlessly scrolling thanks to your easy access pocket, refuel with style by packing a homemade lunch in a separate compartment from your electronics, and finish off feeling fresh with a change of clothes for any occasion.
Some backpacks on our list even have separate spaces for shoes, so you don't have to prance around the supermarket in high heels or keep your sweaty trainers close to your bag lunch.
The opportunities with the right backpack are endless, and the bags on our list are the right backpacks. All you've got to do is dream up what you want your backpack to do, and find the bag from our list that makes it happen.
---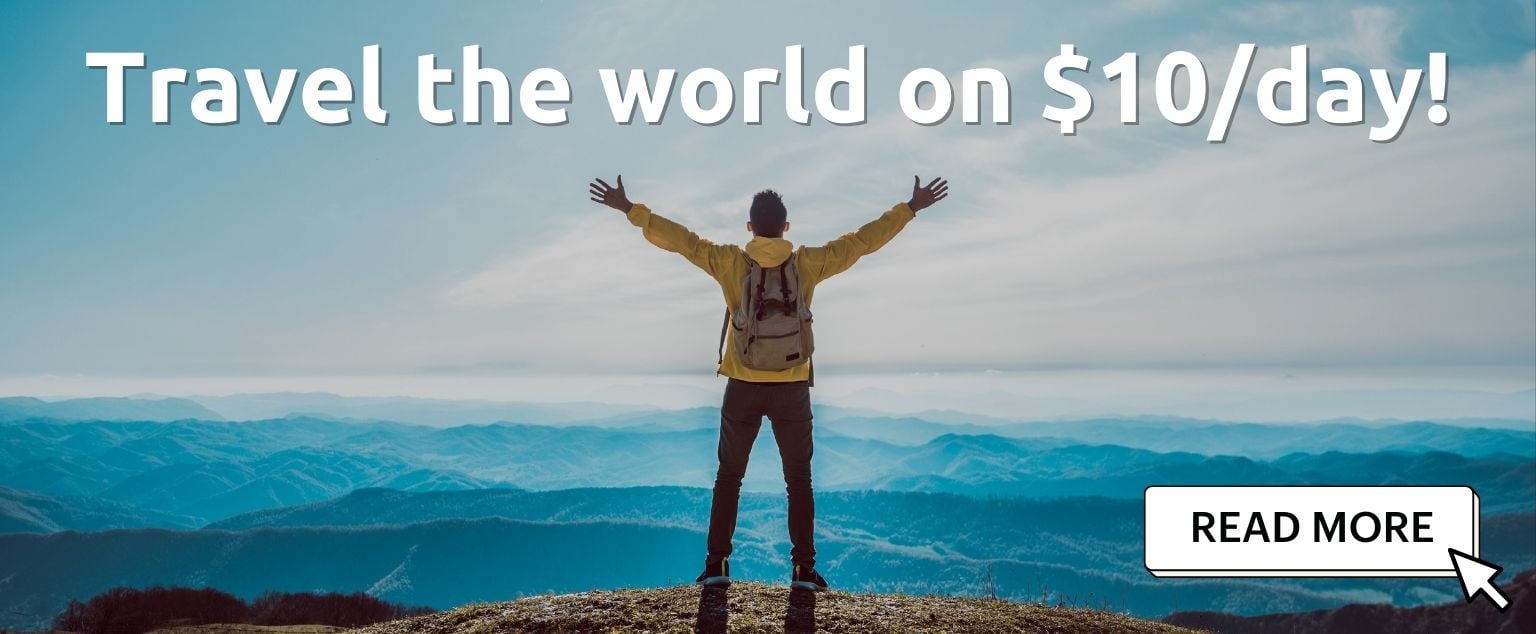 And for transparency's sake, please know that some of the links in our content are affiliate links. That means that if you book your accommodation, buy your gear, or sort your insurance through our link, we earn a small commission (at no extra cost to you). That said, we only link to the gear we trust and never recommend services we don't believe are up to scratch. Again, thank you!