Welcome to my EPIC list of the best camping backpacks on the market right now!
Stepping away from the routine of everyday life and into the wilderness is one of the greatest gifts we can give ourselves. We all go camping for different reasons. We want to be reminded of what's out there, what we are truly a part of, and how easy it is to connect to each other without distraction.
To get the most out of your next camping experience however, you are going to need an awesome backpack. There is an infinity of backpacks out there… So where does one even start?
The type of backpack you will need will depend on your adventure goals. Do you want to sleep in the forest under the redwoods? How about on a snowy mountain in Pakistan? In the hot desert? Just for fun in your backyard? With 5 of your closest friends at a music festival?
Finding the perfect backpack does not have to be time-consuming or arduous. This review of the best camping backpacks was crafted with every type of backpacker in mind so that you can quickly and easily find the perfect backpack for your individual needs.
More camping and less scouring the internet – that is what we are about. Let's dive right in…
Here I have laid out 10 different camping backpacks and the common camping scenarios you may find yourself in. Scroll through to identify with the scenarios to see which backpack would most likely benefit you. We selected from the best camping brands out there so you've got some quality options.
If you are a Renaissance man or woman (like Pope Pius), many of these options will work well. Feel free to let your imagination loose and learn about the key attributes of each bag to find the one that best fits your lifestyle and journey in the outdoors, after all, when you're trying to figure out your camping and adventure travel packing list, it all starts with your backpack!
Full disclosure, I'm the type of person who likes to make one excellent purchase over a minefield of small hit or misses. The first thought I had when holding this bag is that it feels like a lifetime companion. It's made from recycled materials that are extremely durable and can withstand almost any environment. Coupled with the slim design, this backpack can make its way through sharp slot canyons, or overgrown bush in the forest.
Its size will accommodate all of your camping gear, and the smart compartment breakdown will help you keep everything nice and organized. The pack is complete with an adjustable harness system so it can be maneuvered to fit almost every possible body type.
Whether you set up basecamp 50ft from your car or 13,00ft in the air, the Archeon 70 will help you do it all. It's made by one of the best outdoor brands, so you won't be let down.
Each weekend is an opportunity to get away from the hustle and bustle of your day to day. With so many adventures out there waiting to be had, this Granite Gear Crown2 makes for a great hiking backpack no matter the occasion. You will be ready for it all.
It's lightweight, fully adjustable and ready for the elements. With a 60L capacity it can easily accommodate a multi-day trip, and if you are out for a single night, then the compression straps will help you reel it in when you are following a minimalist path.
So, you are camping for multiple days, in multiple locations, huh? The Osprey Exos is a dream for a thru-hiker. I hauled this bad boy with me 1,800 miles across the New Zealand bush, and it proved to be a solid choice to carry all of my hiking gear.
It's lightweight which is crucial when carrying a backpack for distance, and the Airspeed suspension system helps to evenly distribute the load so it feels weightless (or as weightless as can be when slogging offtrail and uphill!)
What stood out to me most about this pack was it's comfort. The Cushioned ExoForm shoulder straps and hipbelt molds nicely on your body without rubbing or putting to much pressure anywhere.
I know there are many legitimate excuses to stay at home with your offspring, but Osprey takes a few of them away with their Poco Child Carrier.
The pack is fully adjustable making it easy to share the load of your precious cargo with a partner, and the extra storage space leaves room for baby supplies and camping supplies alike.
The cockpit is designed to be both comfortable and safe. Your baby can enjoy a nap under the sunshade while you traverse mountain ridges. There is also a removable and washable drool pad. They've thought of it all, haven't they?
In the world of women's specific items, there is a lot of fluff but not with backpacks. It was my job to outfit eager adventurers in backpacks and I have to say that the torso length, hip consideration, and shoulder width variations on these packs made many women very happy.
The Deuter Futura Pro 34 is a great first hiking backpack. The size is perfect for day hikes that require more than the basic essentials or an overnight trip with minimal camping gear. The womens specific components help this pack fit like a glove. 
Im a firm believer that kids need to be outside— a lot. They need to roll around in the grass, get dirt under their nails, and establish a connection to the natural world early on.
Osprey has created the Ace Kid's Backpacking Series to get them out on the trail with you early. The series offers three different sizes depending on your child's age, but each are equipped with adjustability to grow as your child grows.
The quality on these kids hiking backpacks is not compromised here, Osprey makes them with the same care as every product they produce.
It's extremely easy  and common to overpack on a camping trip, especially if it's your first one. You might want to bring multiple outfit changes, the entire medicine cabinet, and your favorite hardcover novels to keep you company. However, there might be a time when you succumb to minimalism, and when that time comes, this hiking backpack will be ready for you.
This pack is great for an experienced hiker whose primary goal is to cut every spare ounce of weight to get a minimalist setup. It could be to travel farther, faster— or perhaps just to relieve extra stress on the knees. When saving every oz is the name of the game, Hyperlite Mountain Gear needs to be on your radar.
Oftentimes when a product goes ultralight, durability can come into question. Not here. This pack is constructed with tightly woven 150-denier Dynema to add the durability back in while keeping the pack weight minimal.
This is the ultimate backpack for the adventure photographer. As an adventurous photographer myself, keeping camera gear safe AND accessible is one of my top priorities. I have to say that it is challenging to find a backpack that meets those standards while also offering space for camping equipment.
ALAS! The Atlas Lowepro pack is an answer to my prayers (yes I pray to God for backpacks). It is designed by photographers, for photographers and I have to say that they nailed it. The rear access camera compartment offers a home for equipment to stay safe and secure while being accessible when inspiration hits.
This 20L hiking backpack from Patagonia is the ultimate day pack. I love it when scrambling on the trails, but also to help transport camping accessories and various hygiene camping essentials from my apartment in the city to the wilderness. It's a great companion to help set up a home away from home in the woods or on a beautiful mountain vista.
This pack is designed with ultra comfort in mind. It has padding on the shoulders and hip belt, and the back-panel is made from breathe-able mesh allowing airflow to keep you cool in case things heat up. Trust me, if you are sporting this stylist look… they certainly will.
Looking for a Patagonia bag in particular? Check out our rundown of the best Patagonia backpacks.
This frameless hiking backpack is the perfect bag to have when you've setup camp and want to explore. Whether that's climbing your friendly neighbourhood mountain, a trip to the river for water, or a mission to find the perfect place to read a book— this is my go-to bag.
The Flash 22 is also great for use when you are out of the woods as well. A bike commute, a trip to the grocery store, or a stroll on a local trail would all benefit from this side-kick tagging along.
How to Choose the Right Camping Backpack
Now that you've been introduced to several types of backpacks for different camping scenarios, how do you chose? What attributes are important to consider? Don't worry, I've got you. Consider the following:
Weight should be a factor to consider. If you are trying to save every ounce for a thru-hike or to be kinder to your knees you can look for a backpack in the 2lb range.
The size and fit of the bag are also both extremely important. Some bags come in small, medium, large, or perhaps some version of xs/sm or med/lg. The size you need is dictated by the length of your spine from the top of your iliac crest to the C7 vertebra. I've seen 6'7″ guys be an extra small, and 5'4″ be a large. It's a crazy world out there!
Perhaps the most important attribute to consider when looking for a camping backpack is the packs capacity. Capacity is measured in liters and this includes all of the free space in the main compartment as well as all of the outside pockets. Two questions to ask yourself to gauge how many liters your backpack should be are:
How long will you be out?
What gear do you plan on taking with you?
For a multi-night trip where you carry all of your camping supplies, a good starting place is 65L. If you have more experience and like to travel light you can decrease the capacity to 45L, but it truly all depends on the size of your gear (backpacking tent, sleeping bag, etc).
If you don't plan on hauling in all of your gear and are using the backpack for daytime hikes then the 20-30L capacity will likely be lovely for you.
Still have some questions? No problem! We've listed and answered the most commonly asked questions below. Here's what people usually want to know:
Final Thoughts on the Best Camping Backpacks
The goal is to get out there, you and your backpack. Survive and thrive. No matter your purpose, there is a backpack tailored to your specific needs. How cool is that?
If you are still wondering which pack is for you, keep in mind my top pick for camping backpacks—the Osprey Archeon. There are few scenarios that backpack won't thrive in.
You always return from a camping trip with more than what you started with. Memories of good times or perhaps a tale of something gone awry. No matter what, the rejuvenation that nature provides stays with you.
What is your essential camping backpack? Let me know in the comments below!
---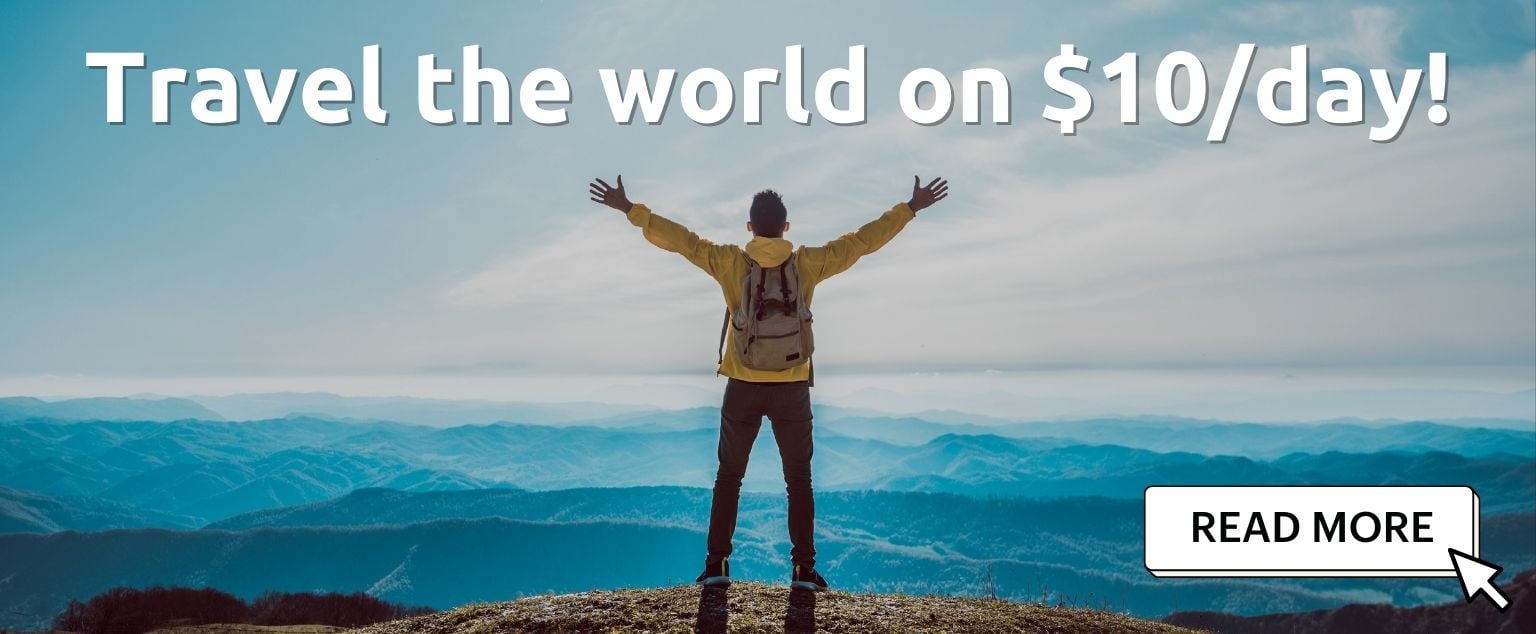 And for transparency's sake, please know that some of the links in our content are affiliate links. That means that if you book your accommodation, buy your gear, or sort your insurance through our link, we earn a small commission (at no extra cost to you). That said, we only link to the gear we trust and never recommend services we don't believe are up to scratch. Again, thank you!