If you are searching to get in touch with Canada's vast rugged natural beauty, there is no better place to start than Canmore! With towering snowcapped mountains, mirror-like lakes reflecting tall trees and high peaks, and wildlife thriving in the wilderness, you will feel as if you have stepped into a whole new world. From skiing to hiking, Canmore is a place that can be enjoyed anytime out of the year. With its hidden caves and bubbling creeks, you will be transported into a woodland paradise!
It won't take much to inspire you to travel to Canmore, but once you start looking at backpacker's hostels and budget guesthouses, you may feel your heart starting to break. For your backpacking travelers, you won't have that many choices when it comes to dorm beds to stay in. So does this mean that you too can not explore the beauty of Canmore!
There is no need to worry! We have put together a one-stop guide to all the best hostels in Canmore so you too can enjoy all of the lifechanging hikes and views of Canada! With each stay suiting a different kind of traveler, you will be able to find that one hostel that best fits you!
Lace-up your hiking boots and get ready to hit the trail, your Canmore adventure awaits!
Quick Answer: The Best Hostels in Canmore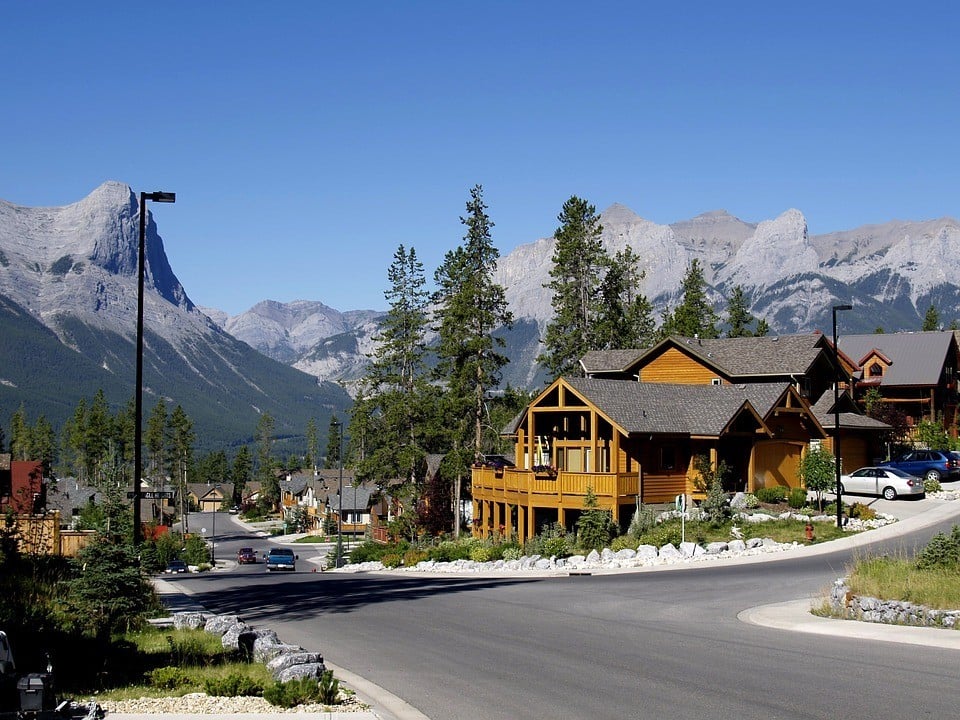 The Best Hostels in Canmore
Let's blaze a new trail and take a look at all the best hostels and backpacker's guesthouses Canmore has to offer. Each stay is a little different from the last, so look at for that one hostel that best fits you!
Do You Want to Travel FOREVER??
Then pop your email address in below and we'll send you a FREE copy of 'How to Travel the World on $10 a Day!' – make travel your LIFE.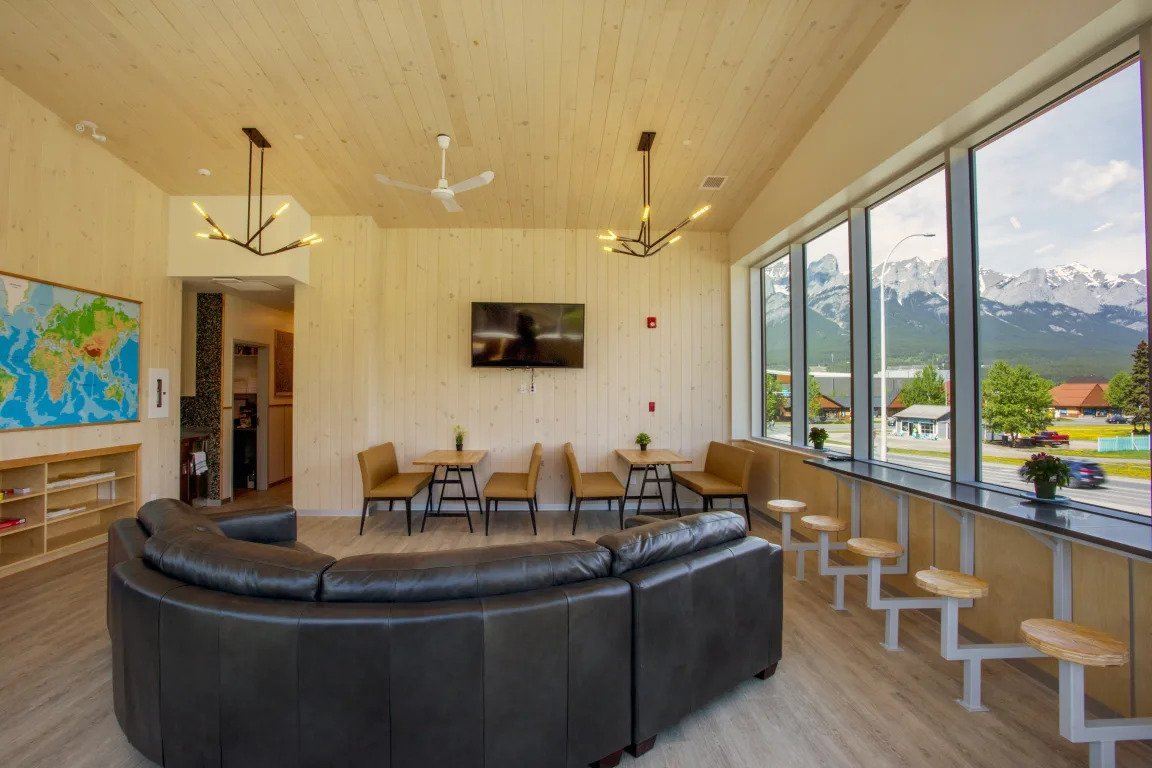 $
Shared Kitchen
Lounge
Breakfast
From the second you step through the door and put your bags down you will be smitten by the up-scale style and sheer size of this modern hostel! With a lobby more fitting for a 5-star hotel than a backpacker's hostel, Canmore Downtown Hostel is a place that will never stop surprising you.
With such comfort and modern amenities, you would think this stay would only cater to your luxury travelers. But in reality, Canmore Downtown Hostel has the cheapest beds in town, fitting the budget of any traveler. Top it off with a shared kitchen and a lounge perfect for meeting other travelers, this hostel will raise the bar for any place you happen to stay in the future.
Best Hostel for Solo Travelers in Canmore – Canmore Hostel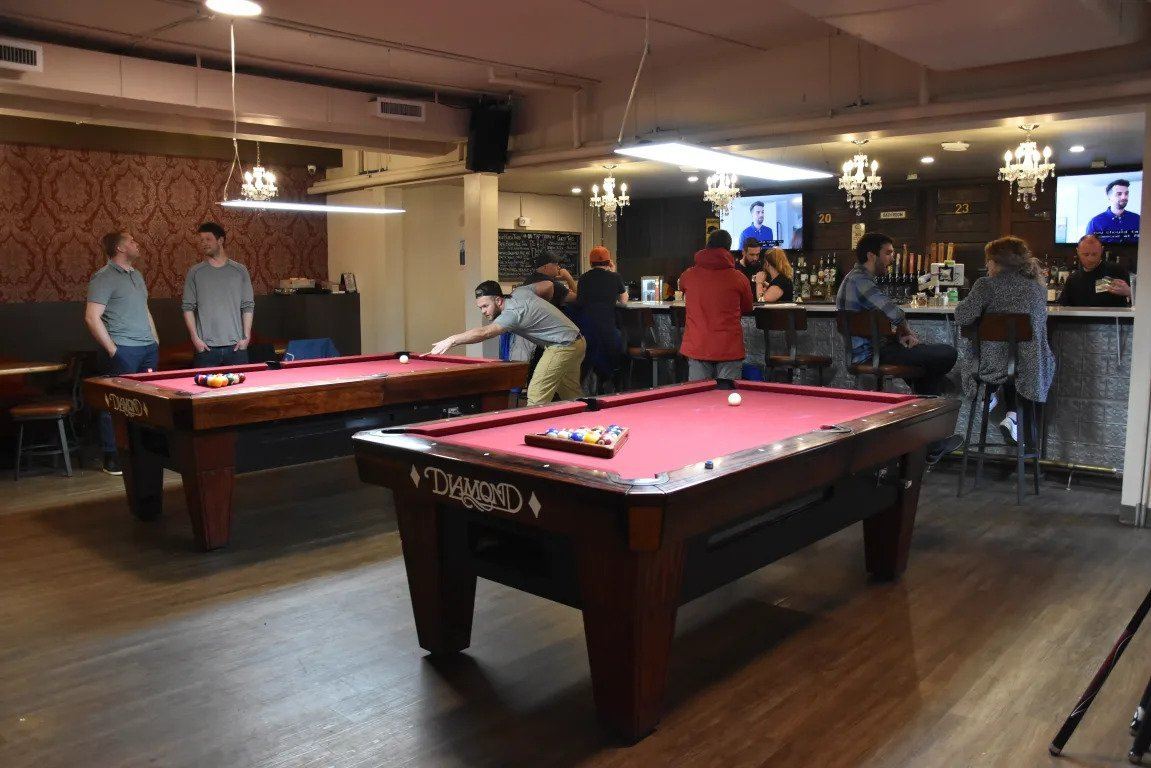 $$
Bar
Restaurant
Shared Kitchen
You will be paying a little bit more than what you are used to when staying at Canmore Hostel, but once you see all the perks you get while staying in this hostel you will be blown away!
For starters, you will be staying on the main street in Canmore, right by all the best restaurants and bars in town. They even have a 24h livestream of the street! Even if you are feeling a bit too tired to go out to find a bite to eat after a long day of hiking, Canmore Hostel is actually home to its very own bar and cafe. If you are really looking to save a few extra dollars, you can even cook a meal for yourself in the kitchen. With its own cannabis shop, night club, and relaxing lounges, there isn't much Canmore Hostel doesn't offer.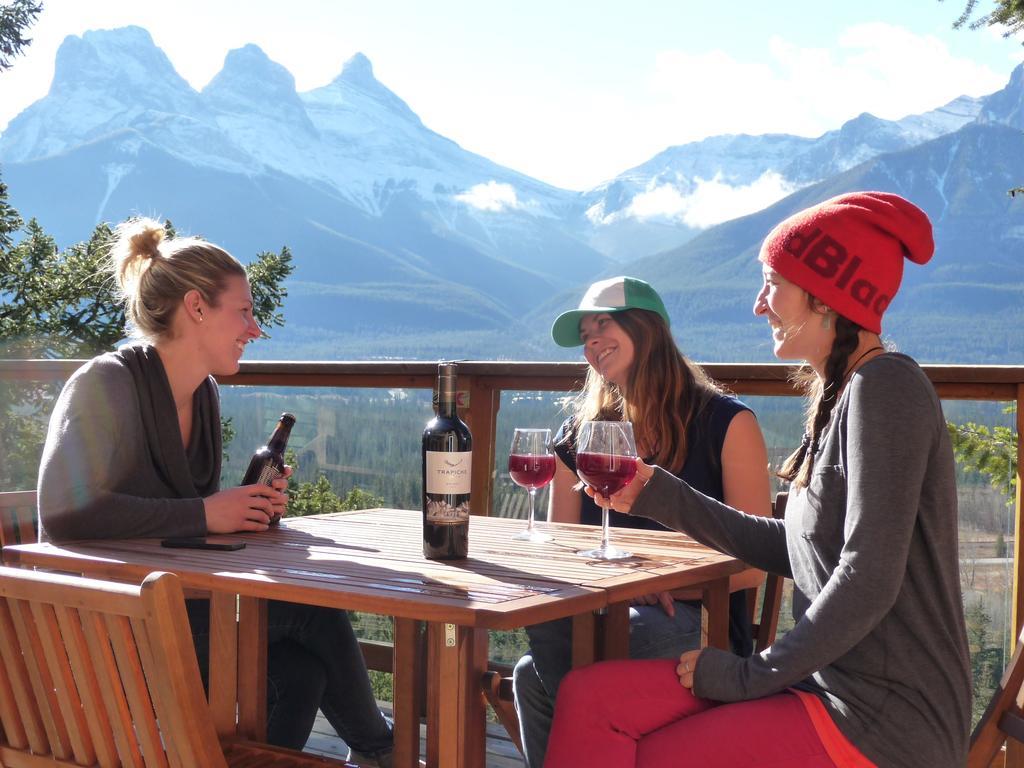 Once you factor in both the price and the stunning views you get from HI Canmore Hostel, you will realize you are getting the most bang for your buck!
Putting you in a gorgeous wooded area with breathtaking shots of the surrounding mountains, you will find yourself spending most days lounging out on the outdoor terrace, sipping coffee in view of the most awe-inspiring scenery imaginable. When the night starts to fall and it begins to get chilly outside, return to HI Canmore Hostel to throw another log on the fire and relax in the cozy lounges in this Canmore log cabin-inspired hostel!
Is This the Best Backpack EVER???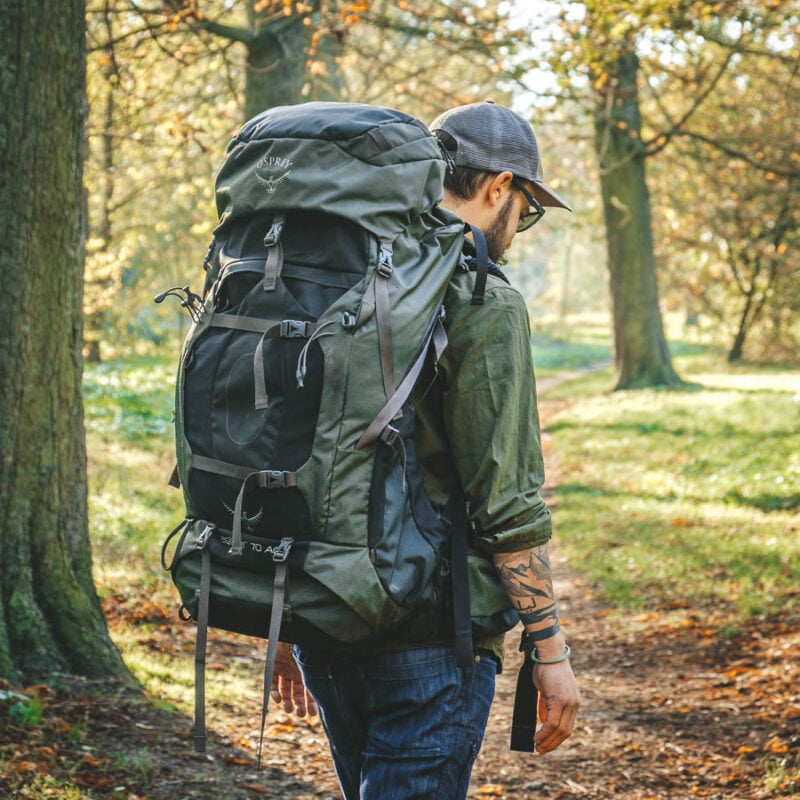 Best Hostel for Couples in Canmore – The Georgetown Inn
While on the road with your boyfriend or girlfriend you have had to put yourselves up in dorm rooms a bit too often. Why don't we reignite the romance by having you forget about the backpacker's hostels for a few nights and having you stay in one of the most romantic guesthouses in all of Canmore?
For just a few dollars more than the hostels, you will find yourself cozying up into some of the most charming rooms in Canmore. With its vintage old English decor, you will feel like you are staying in a dollhouse. Top it off with an antique pub that reflects the local culture and a cafe serving up some delicious meals, you will be truly pampering yourself while staying at the Georgetown Inn.
Best Party Hostel in Canmore – The Drake Inn
$$$
Bar
Restaurant
Live Music
When staying at the Drake Inn you will get all the best of staying in an upscale hotel and all the perks and fun of staying in a backpackers hostel. Although it may cost a few dollars more than your average dorm room, The Drake Inn truly ups the ante with its sparkling clean modern rooms, stunning views of the surrounding mountains, and surprisingly enough, a party which happens nearly every night.
Home to its very own restaurant and bar, you can grab a beer and pull up a chair to listen to some live music or even take to the stage to belt out a song! You'll also be steps to the main drag – if you head out, check out the Grizzly Paw Pub for one of their brewed-on-site beers. Offering a little bit of everything, The Drake Inn is a stay that will check all of the boxes!
More of the Best Hostels in Canmore
$$$
Garden
Swimming Pool
Lounge
No matter if you are a solo traveler, a couple, or a family, Rocky Mountain Ski Lodge will have you moving right into Canmore by having you stay in your very own cozy private room or apartment!
With breathtaking views of the surrounding mountains and wilderness, you will be staying right smack in between all the best hiking trails and all the restaurants and bars of the main street. Although it may cost a bit more than your backpacker's hostels, Rocky Mountain Ski Lodge is the place where you can turn your trip into a proper relaxing vacation.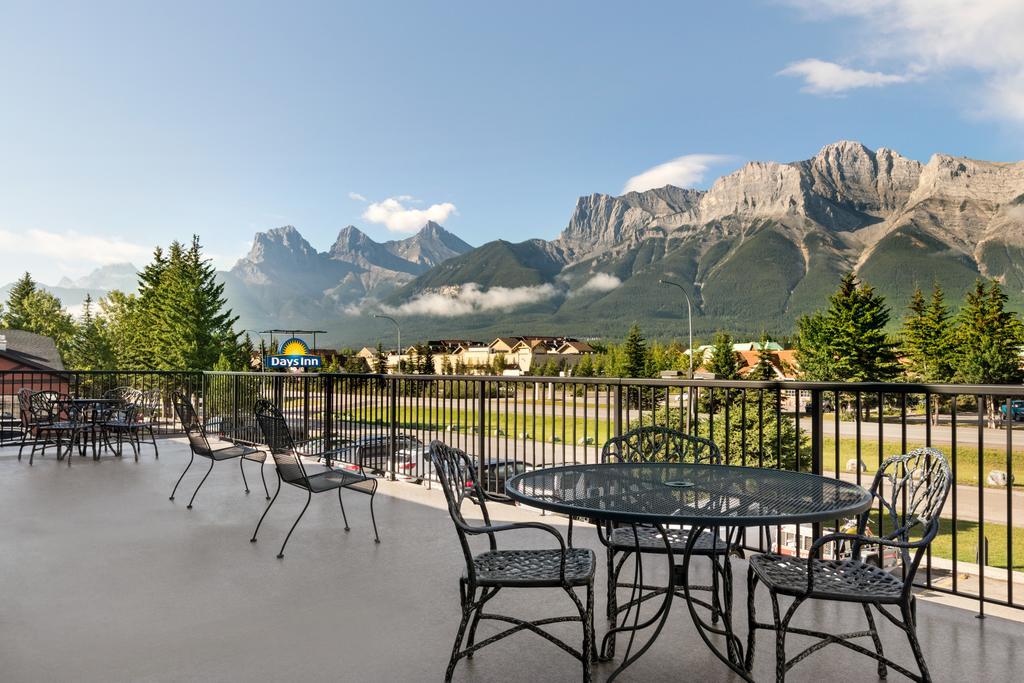 $$$
Breakfast Included
Restaurant
Fitness Center
Days Inn is a name that will follow you no matter where you happen to be traveling to. Providing you with quality comfort and cleanliness, you know that your single room will be worth every penny when booking into this budget hotel.
At the Days Inn in Canmore, you will be getting so much more than just a cheap place to call home for a few nights. They will pamper you with their very own fitness center and a restaurant serving up three meals a day and free breakfast every morning – with an awesome mountain view!

Unlock the The Broke Backpacker's GREATEST Travel Secrets!
You pop your email here, and we promise to send you only travel content that's actually relevant — sounds like a pretty good deal to us!
What to Pack for your Canmore Hostel
Pants, socks, underwear, soap?! Take it from us, packing for a hostel stay is not always quite as straight forward as it seems. Working out what to bring and what to leave at home is an art we have perfected over many years.
Check out our definitive Hostel Packing list for our top packing tips!
Why you should travel to Canmore
Canmore has more than enough to have you falling head over heels in love with the tranquil waters of the lakes and rustic beauty of the mountains. The only thing that will throw a wrench in your plans of exploring the trails snaking through the wilderness is the lack of budget hostels and hotels in Canmore. Lucky for you, we compiled a list of all the top hostels in Canmore to make your job easier!
Are you still a bit stuck on where to stay in Canmore? Let us help you out by nudging you in the right direction. For that one hostel that checks all the boxes and won't bleed your wallet dry, be sure to check into Canmore Downtown Hostel, our pick for the best hostel in Canmore!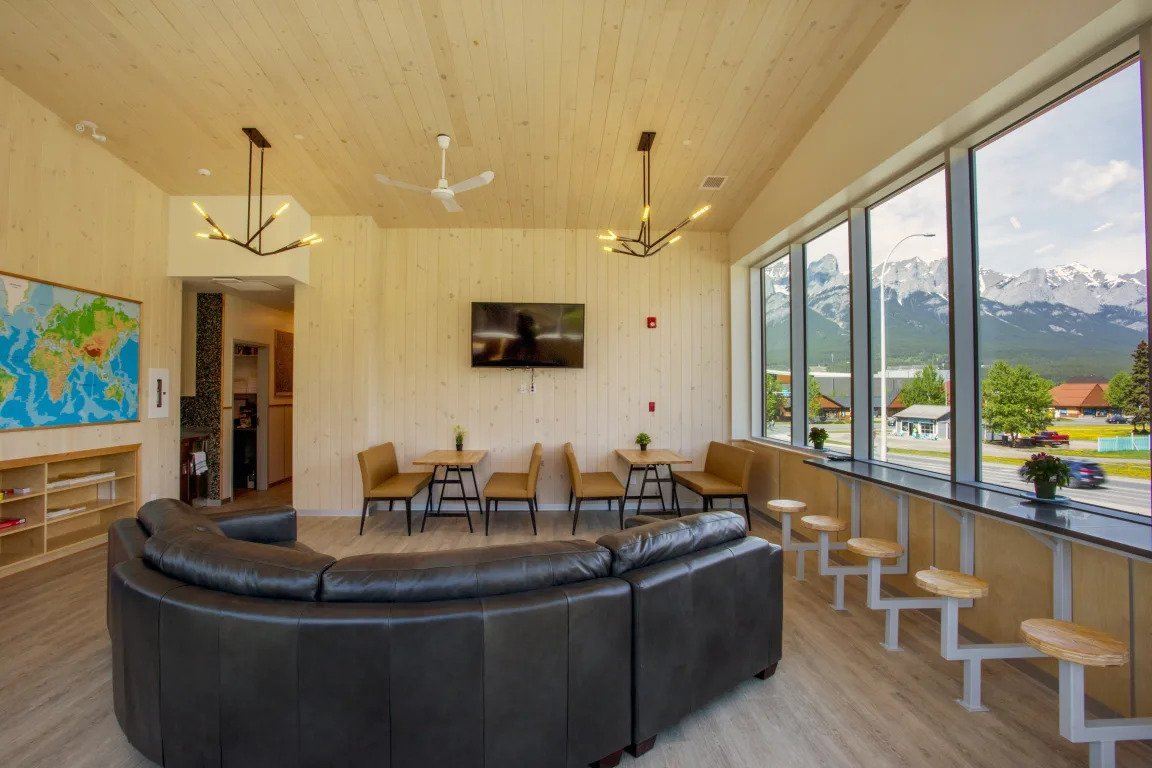 FAQ about Hostels in Canmore
Here are some questions backpackers ask about hostels in Canmore.
Travel Safety Tips for Canmore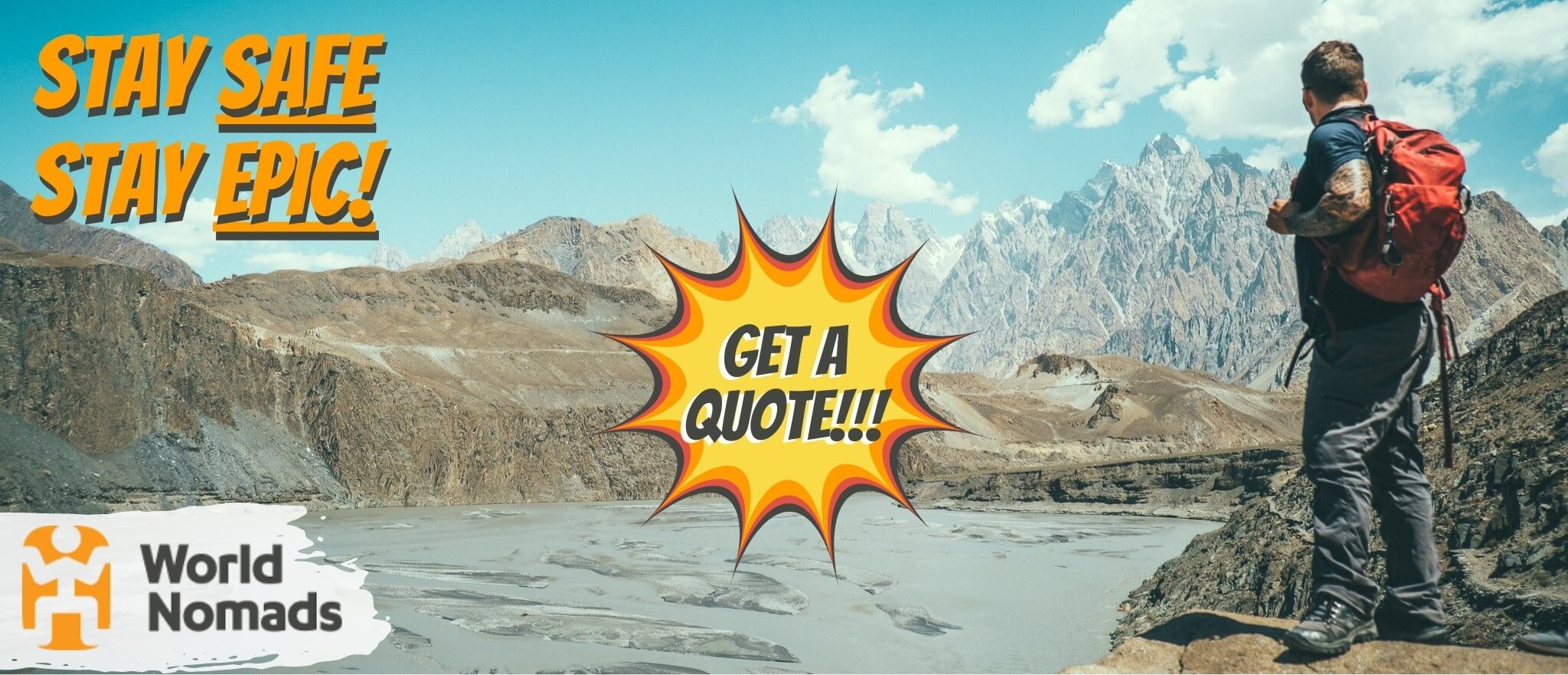 It's good to get lost sometimes, but it's also good not to get too lost. There are people that want you home in one piece.
There's one travel insurance provider The Broke Backpacker trusts for all his wildest shenanigans… World Nomads!
Click the button below to get a quote on your insurance or read our in-depth review of World Nomads' coverage. And then… let the shenanigans begin. 😉
Over to you
Cast your line into the lake or hike up to the remote peaks, Canmore will always have a new cave to be explored or trail to be blazed! One can not help but gaze out over the dense forests teeming with life and dream of living a more simple life in Canada's backcountry. So throw another log on the fire and stay a bit longer exploring all the beauty tucked away in Canmore!
What will truly make your trip to Canmore is the hostel or guesthouse you end up calling home. Will you be hanging out with other travelers sharing hiking stories or relaxing in your own room gazing out over the night sky? Where you book yourself into will set the tone for your entire trip!
Have you stayed in any great hostel in Canmore we may have missed? We would love to hear about your trip in the comments below?
Do you own or run a kick ass hostel? Want to be featured in this list? Get in touch at [email protected]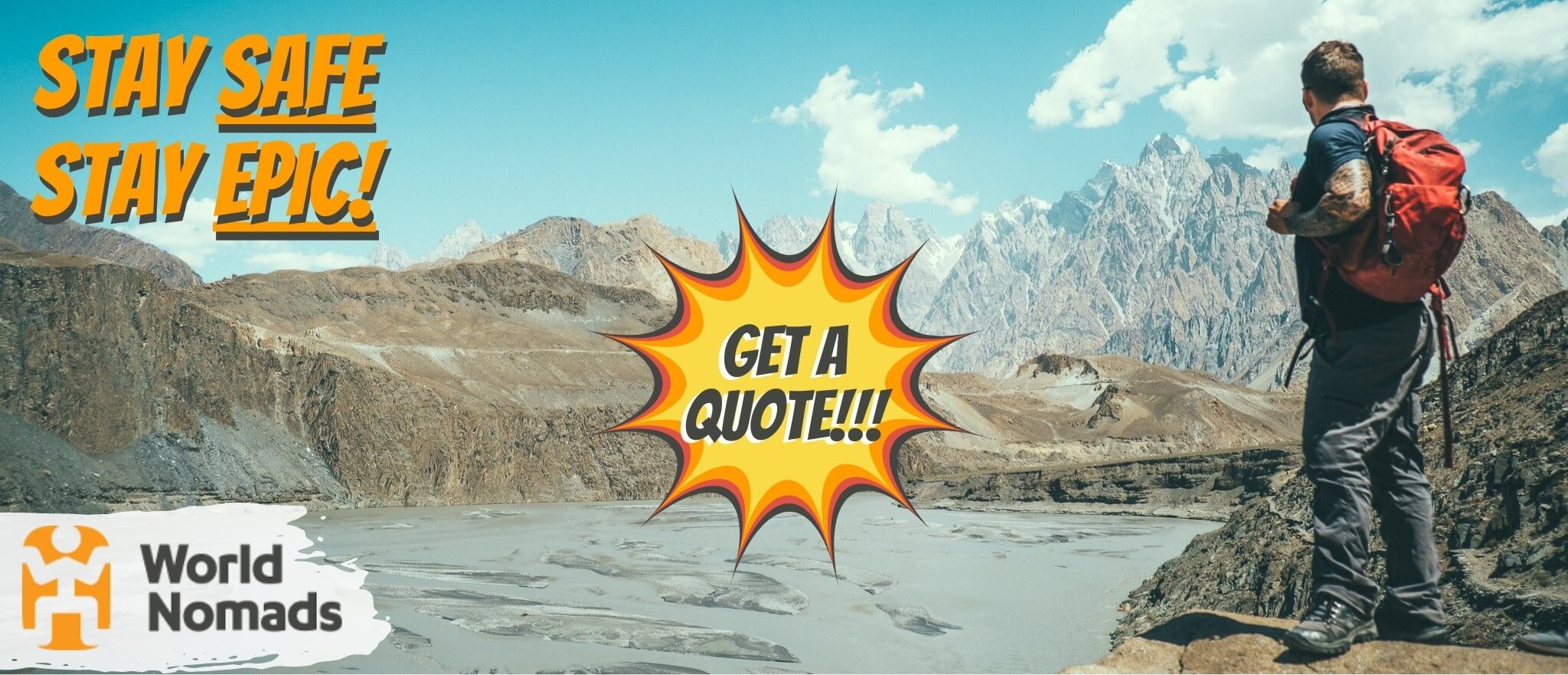 It's good to get lost sometimes, but it's also good not to get too lost. There are people that want you home in one piece.
There's one travel insurance provider The Broke Backpacker trusts for all his wildest shenanigans… World Nomads!
Click the button below to get a quote on your insurance or read our in-depth review of World Nomads' coverage. And then… let the shenanigans begin. 😉