So, you're headed to Swansea. We love this beautiful seaside Welsh city and we're sure you will too. If you're headed there for the first time or returning again to enjoy everything Swansea has to offer and you're trying to figure out the best place to stay. We get that and we're here for ya!
Hotels and various places to stay in the area can easily cost over $100 a night. But there's really no need to do that to yourself. Instead of forking over all your hard-earned cash to sleep for the night, hostels will give you the same quality sleep for a fraction of the cost.
Now, Swansea might not be the hostel capital of the world (we're looking at you Bangkok!), but it's got a decent scene that offers some fun, friendly and comfortable places from which to base yourself as you explore the all the city and South Wales has to offer… which is a right bloody lot!
Quick Answer: The Best Hostels in Swansea

Do You Want to Travel FOREVER??
Pop your email in below to get a FREE copy of 'How to Travel the World on $10 a Day!'.
What to Expect from Hostels in Swansea
When you're backpacking around the UK, be sure to not just stick to places like London or Edinburgh, but get off the beaten track and seek out some of the other beautiful and interesting spots around the UK. Wales, in particular, gets missed off many itineraries. However, it offers some of the most wonderful mountain and coastal scenes in the UK, fascinating unique culture and language and some lovely villages, towns and cities. If you get the chance there are plenty of places to visit in Cardiff too.
Anyway, Hostels, let's break it down.
Hostels in Swansea and the surrounding area will cost you about $30 to bunk up in a dorm. There are even female-only dorms if that is something you'd prefer. If you're looking for a private room, expect to pay a bit more. Rates vary depending on how many people will be in a room and if the room has its own private bathroom, etc. But prices normally begin at $40 a night and go up from there.
We love all the things hostels offer like the ability to make your own meal in a shared kitchen and lounges designed to kick back, relax and maybe meet fellow travellers. Hostels in Swansea are on board with this and have made it happen pretty much across the board. They also help balance out the expensive cost of living in the UK by offering great opportunities to save money.
A number of the best hostels in Swansea are located in the city centre, which is perfect for sightseeing, taking a stroll along the seashore, and even getting your fill at the local restaurants and pubs. We just had to also include some of the awesome places on the outskirts of town too. You can choose to stay on a farm or even down in the Mumbles without overspending on your budget and get a real feel for the beautiful Welsh countryside.
Swansea and the surrounding areas are great for cycling and walking enthusiasts, but if you're not really into that, consider getting around by car or public transport. Parking may be an issue in certain areas, so be sure to check out places that provide it. Buses will get you around town and even down to the Mumbles and throughout the Gower Peninsula for a small fee. If all of this is not quite your cup of tea, especially if you're not used to driving on the left (right!) side of the road, consider staying at one of the hostels located directly in Swansea city centre. From there, your two feet and public transport can get you pretty much wherever you want.
Cardiff International Airport is located about 40 miles to the east of Swansea. The train or bus will get you from one to the other in about two hours. To get there faster a taxi can do it in half the time but obviously at a higher price point.
Best Hostels in Swansea
Now that you're up to speed on what to expect when you come to town, let's get down to the details for each one on our list.
1. Best Overall Hostel in Swansea – Cwtsh Hostel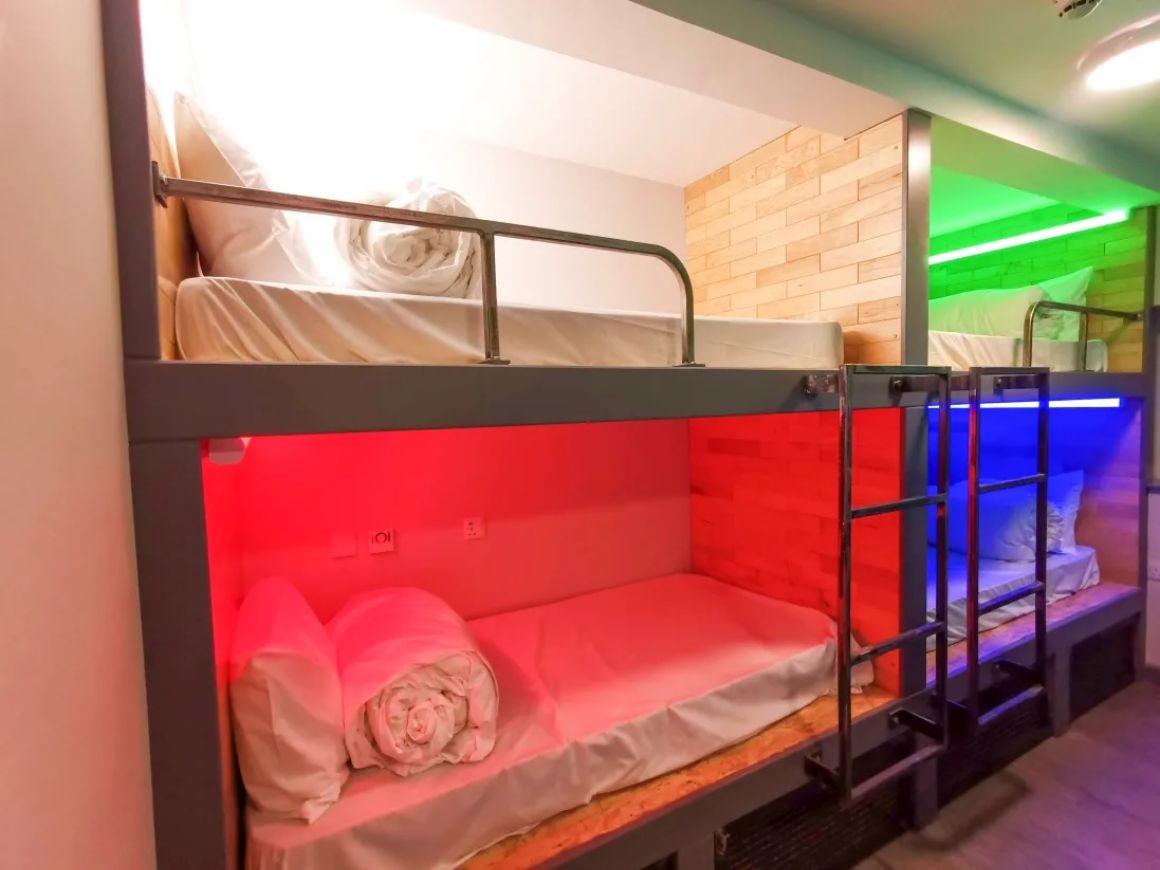 $
Located in Swansea City Centre
Mixed Gender Dorms & Private Rooms
Linen Included
Cwtsh Hostel is perfectly positioned in the centre of Swansea. With awesome, sleek facilities and rates that are easy on the wallet, you can't go wrong, Innit!
Choose from a pod in a dorm or your own private room with an ensuite bathroom. Bunking it up at Cwtsh offers a bit more privacy than a typical bunk bed, which is always great. Each bed is surrounded by walls on five of its six sides rather than being out in the open. This way you're separated from the other snoozing guests on nearly all sides. Inside your little pod, you're set up with a light and a plug each. This way you can charge your device, or check one last thing before you turn out your light for the night. Personal lockers also mean your stuff is safe while you're getting some shuteye or out exploring Swansea.
Cwtsh is a great way for travellers on a budget to keep costs down and meet others and is designed as a traditional hostel. Whip something up in the shared kitchen and save money on eating out, which can be expensive in the UK. The kitchen is fully stocked, ready for whatever you're craving to make. The fact that the hostel is centrally located means it's super easy to dash out to the store to grab something to make. The lounge is outfitted with a projection screen so you and other guests can watch the game right there at the hostel.
You are exactly where you want to be at Cwtsh, located steps from the Swansea Castle and Waterfront. Not to mention, the views from the hostel are not too shabby– Imagine eating your breakfast overlooking the medieval castle, come on, that's pretty cool and it's exactly what you come to Wales for!
Why you'll love this hostel:
Introductory Wales Classes
Parking
Electric Bike Hire
Wanna learn more about Wales, its people, and its language? Cwtsh offers classes geared just for that.
Chances are you're planning to get around Swansea and experience the beautiful landscape of Wales by car. Yeah, we agree that's the best way to do it. So, something you need to consider is where you're gonna park overnight. Cwtsh can minimise the hassle for you as they've got a car park just across the street from the hostel. That's right, and it only costs a few quid a day! So instead of circling hoping to get a space, just factor in a few extra ££ into your travel budget, and you're set. Crisis averted.
If you'd like to leave the car for a bit but still want to get around town, check out the electric bikes Cwtsh has to rent. Consider the ease and convenience of this mode of transportation. Just hop on, its juiced-up battery will get you where you want to go without the exhaustion of having to peddle. If you do happen to run out of battery, then ya know, you've always got your legs to get you home! It's a great way to see the sites in Swansea and save the world from your gas-guzzling car!
2. Best Hostel with Private Rooms in Swansea – Neon 160
$
Located in Swansea City Centre
Private Rooms with Shared Bathroom
Shared Kitchen
There's not much to worry about at Neon 160. They know how to provide a great stay at really affordable prices. The best part? All the rooms are private.
Let's begin with the rates. They're some of the best to be found in the area. This is especially so since each private room is set up as a double, and can even handle taking one more person. It's super nice to be able to close the door to your room and have some quiet time alone. To help keep the cost of the room on the affordable side, the bathroom situation is shared. When you're getting rates this good, it's really not a big deal to share a toilet or shower tbf!
Sweetening the deal, linens and towels are included in the price. So you don't have to worry about cramming them into your backpack. Instead, save that space for some souvenirs from your fabulous trip to Swansea.
Why you'll love this hostel:
Beautiful Views
Linens & Towels Included
Express Check-in/Check-out
The views from Neon 160 are breathtaking. You'll have an epic view of the city from above as it's situated on the upper floors of the building right in Swansea city centre. Luckily, you're in the perfect place to visit the world's only baked bean museum, which you're going to do of course!
Although Neon 160 boasts private rooms, they really live up to the hostel name. Keeping with the theme of low-cost accommodation, the shared kitchen helps guests stick to their travel budget– Making your own meals rather than constantly eating out is a real money saver. The shared spaces like the lounge at the Neon 160 help to create the camaraderie and friendly vibe that hostel goers love. So it's a win-win sitch!
3. Best Female-Only Dorm Room in Swansea – The Chapel House
Female and Mixed Dorms & Private Rooms
Free Breakfast
The Chapel House is a cosy rowhouse reimagined as a lovely hostel with everything you're looking for in an affordable stay in the Swansea area.
Rates are totally doable for either bunking up in a dorm or if you choose to keep more to yourself in a private room. Each room has its own bathroom so you can choose not to share it with others in a private space, or can rest assured that you'll be dividing time in the bathroom with just those in your dorm, not the entire hostel. It also means you don't need to dash down the hallway in only a towel… unless that's your thing!
If you think you'd feel more comfortable in a female-only dorm, you're in luck. The Chapel has that option too. Again, you'd be sharing a bathroom with only the people in your room, so it'll be an all-female bathroom experience too… for better or for worse, amirite!?
To take your stay up a notch, The Chapel sweetens the deal with free breakfast. This way you can fill your belly and get your energy charged up before heading out for a wonderful day exploring the Mumbles, Swansea, and all of Wales if that's on your agenda. This is such a great way to save time and money when you're travelling around the UK.
Why you'll love this hostel:
Shared Kitchen
Washer
Close to the Beach
When visiting Wales, you definitely want to see the glorious shoreline. The Chapel House puts you right there. It's a bit of a drive from Swansea City Centre being located in the Mumbles, but who cares?! You're closer to the beautiful coastline whilst not being out in the sticks either. The Mumbles is a tourist hotspot itself too, so the area is alive and well. There are shops and groceries nearby so you pick up anything you'd need including some grub to whip up in the shared kitchen back at the hostel. Not feeling like cooking tonight, there are plenty of places to fill your belly in the area thanks to it being quite a popular holiday location.
A great feature of The Chapel House is that you can get your clothes spiffy clean during your stay. Like many traditional homes in the UK, the washing machine is conveniently placed in the shared kitchen (I mean, where else are you gonna put it!?) So as you heat up something to eat, throw your dirty clothes in for a spin and you'll be squeaky clean for your next Welsh adventure.
The Chapel House is one of our favourites in Swansea but they're not taking guests right now. We're not sure if they're closed for good but we hope they'll come back soon.
Is This the Best Backpack EVER???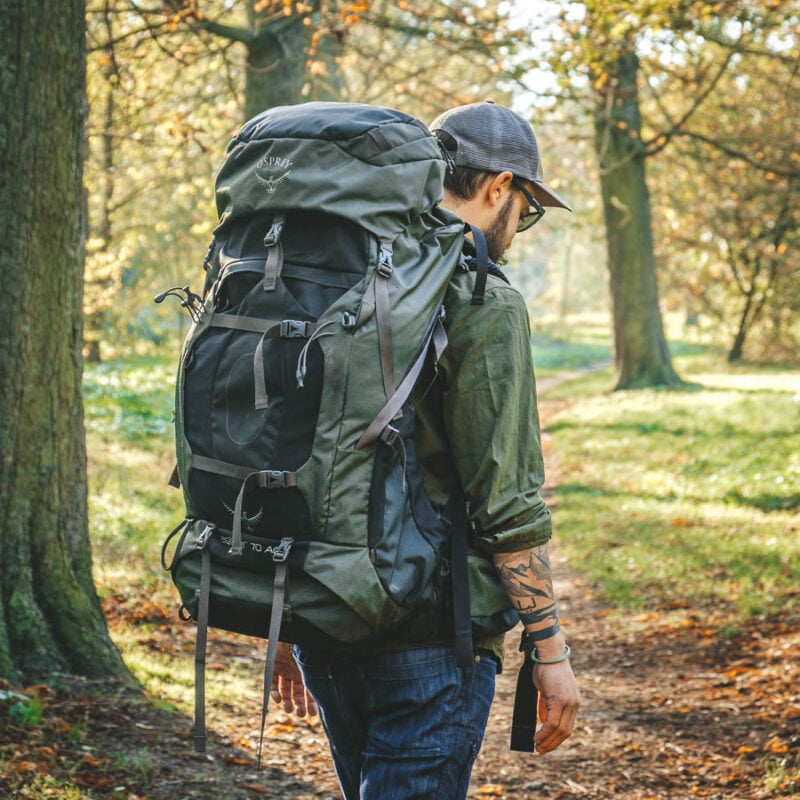 Other Budget Accommodations in Swansea
$$
Type of Accommodation: Guesthouse
Located in Felindre
Private Rooms
When you're coming to Wales, don't you really want to have a real Welsh experience? Then you definitely should check out Coynant Farm Guesthouse. Here you can learn all there is to know about the beautiful culture of Cymru (Pronounced 'COME-rree' it means Wales in Welsh!)
You'll be fully immersed in the beauty of the Welsh countryside being located about nine miles north of Swansea. You're not just going to stay in a place to sleep for the night – you'll be having the full experience as the property is set on a farm with epic mountain views.
Beyond the fact that a stay here tops any sort of sleek, modern, sterilised stay you could opt for, the rates at Coynant Farm are really what got us hooked. They're totally affordable. So, throw out the idea that an authentic farm stay is out of your price range and book a night (or two) at Coynant.

Our GREATEST Travel Secrets…
Pop your email here & get the original Broke Backpacker Bible for FREE.
The Alexander
$
Type of Accommodation: Guesthouse
Located in Swansea City Centre
Private Rooms
Yeah sure, The Alexander is technically a guest house, but it definitely caught our eye and we think you'd agree that it definitely deserves consideration when you're looking for budget options.
Let's begin by explaining the room setups. They're all private, but what's super cool is that The Alexander has single rooms ready for solo travellers, not something you often find. Other rooms at the guesthouse can sleep up to four people which is nice if you are travelling as a small group of friends or family.
A nice feature is that some rooms are ensuite while others share the bathroom. This way you can make the decision where to cut back and save on your budget and where you're willing to splurge. So, if having your own private time in the loo is important to you, then go for it, make that shiz happen (literally) – for you, that's money well spent.
Next, the price. The rates at The Alexander rival those at some of the most affordable places in town including hostels. This way you get the benefits and comforts of a hotel with the price of a hotel. The only real downside is that you're missing a kitchen and instead just have a kettle in the rooms… did someone say Pot Noodle!?
Finally, the location. It's perfectly placed in the city centre of Swansea. So, really there's not much to complain about, you can just grab some scran from one of the local cafes or restaurants.
The Alexander is one of our favourites in Swansea but they're not taking guests right now. We're not sure if they're closed for good but we hope they'll come back soon.
Swansea Hostel FAQ
Travel Safety Tips for Swansea
Despite the UK being a developed country with a great health system, you should still be sure to get the right insurance for travelling around the UK to ensure that you're covered for any eventuality!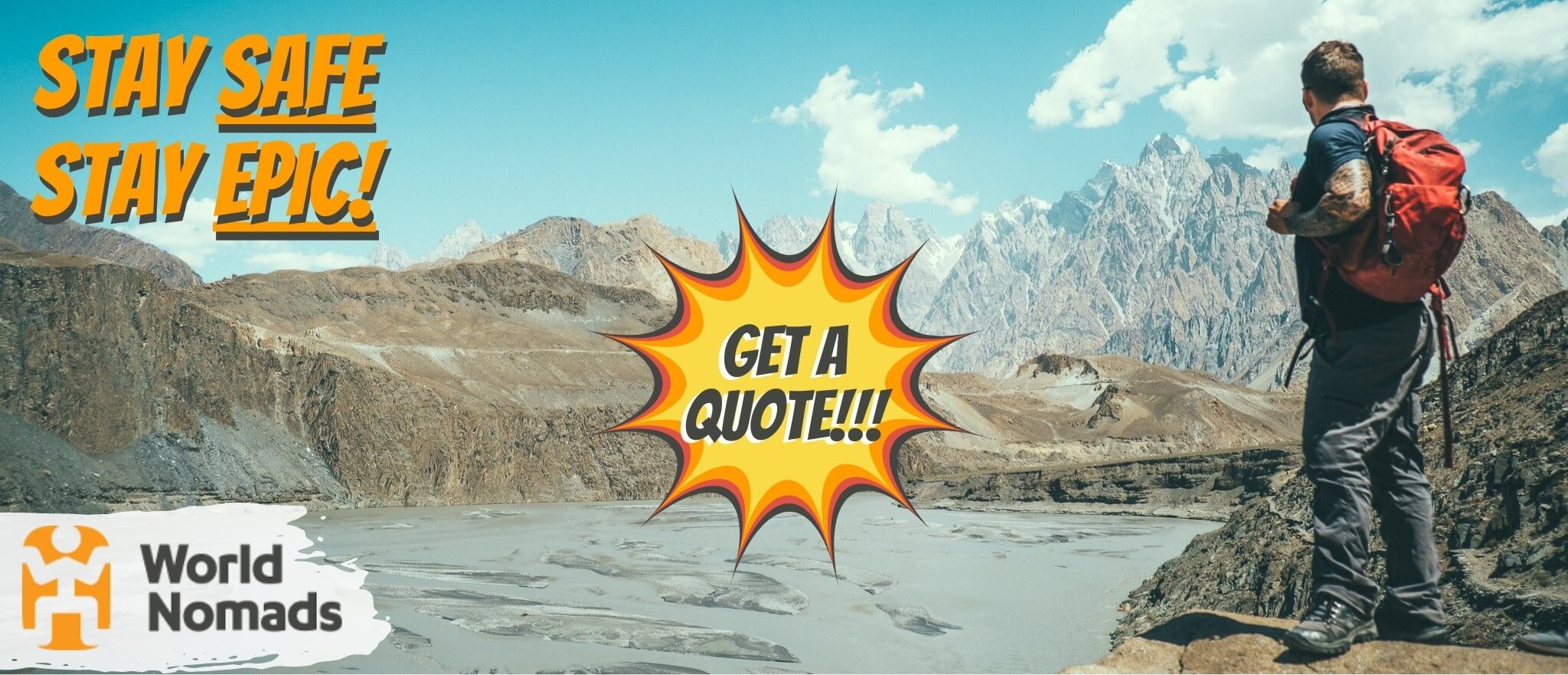 World Nomads' mission is to support and encourage travellers to explore their boundaries. They offer simple & flexible travel insurance, and safety advice to help you travel confidently.
They've been doing it since 2002 – protecting, connecting, and inspiring independent travellers just like you.
Get a quote below or read our in-depth review!
World Nomads provides travel insurance for travelers in over 100 countries. As an affiliate, we receive a fee when you get a quote from World Nomads using this link. We do not represent World Nomads. This is information only and not a recommendation to buy travel insurance.
More Epic Hostels in Wales and The UK
Hopefully, by now, you've found the perfect hostel for your upcoming trip to Swansea. If you're going to be visiting more places in Wales, then check out the hostels in Cardiff or maybe the Airbnbs in Cardiff if you're feeling a bit fancy! There are loads of great places to stay in Cardiff, the Welsh capital and friendly rival of Swansea!
If you're planning to travel further and explore the UK, then you're in luck because there are some great hostels in the UK, so check these out for your trip:
Final Thoughts on Best Hostels in Swansea
There ya have it. We're sure, ya gotta agree – Swansea has some awesome places to stay that are exactly the type of experience you're looking for but at prices that are not going to kill your bank account.
We think Cwtsh Hostel does a top job of ticking all the boxes on the "What makes a hostel awesome list" (did you see they even have Introductory Welsh language classes?!) that's why we named it the best overall hostel in Swansea. No matter what place you choose, you're sure to have a great stay.
---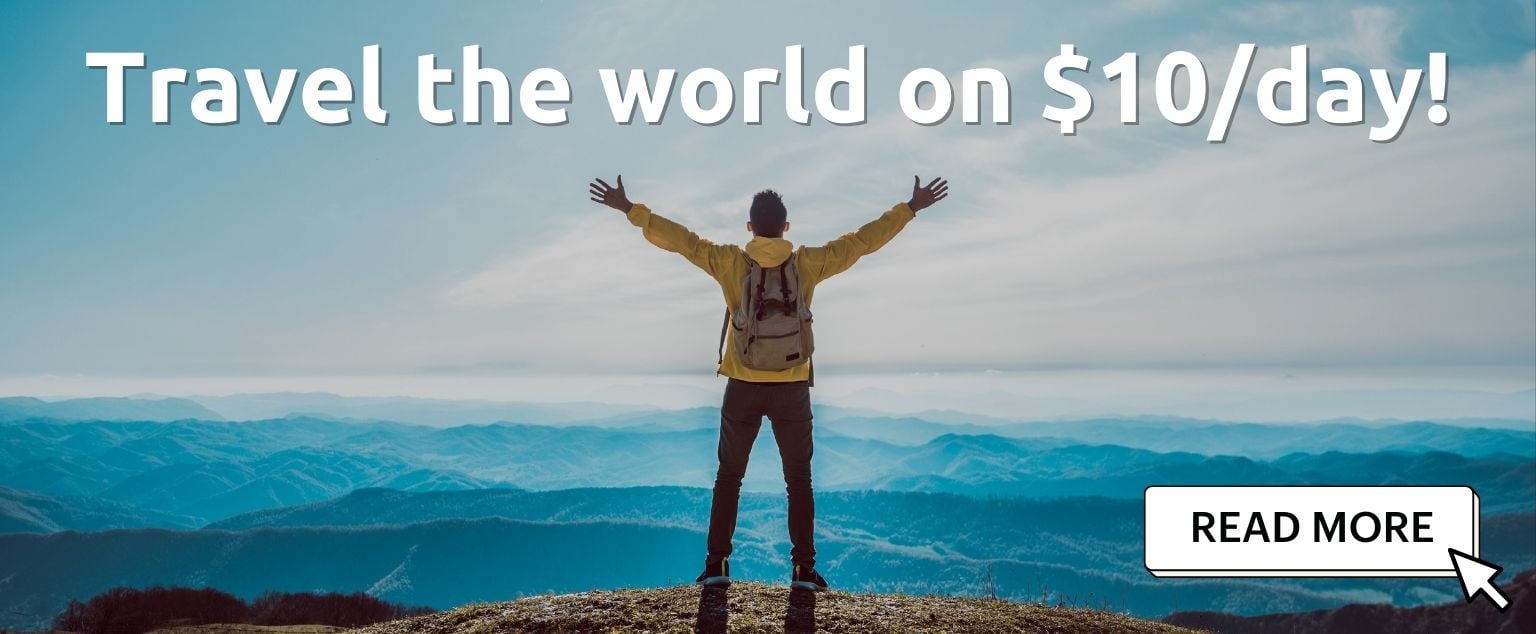 And for transparency's sake, please know that some of the links in our content are affiliate links. That means that if you book your accommodation, buy your gear, or sort your insurance through our link, we earn a small commission (at no extra cost to you). That said, we only link to the gear we trust and never recommend services we don't believe are up to scratch. Again, thank you!