At the Broke Backpacker, multiple team members have backpacked and lived in Iran. (Shout out to our girl Nina, the Persian Gypsy!) We know that it's not the easiest country to travel around as a foreigner, so we put together this piece to help you find the BEST Iran tour.
This is our compiled list of the best Iran tour companies depending on your travel style and how you want to experience this beautiful country.
Why did we put this together? Because Iran is one of the world's best and undiscovered destinations – LARGELY misunderstood. And we love traveling to misunderstood countries to expose the incredible blends of culture, cuisine, and landscapes.
There is a variety of Iran tour packages out there to choose from: trekking packages, backpackers' packages, and even awesome food trips!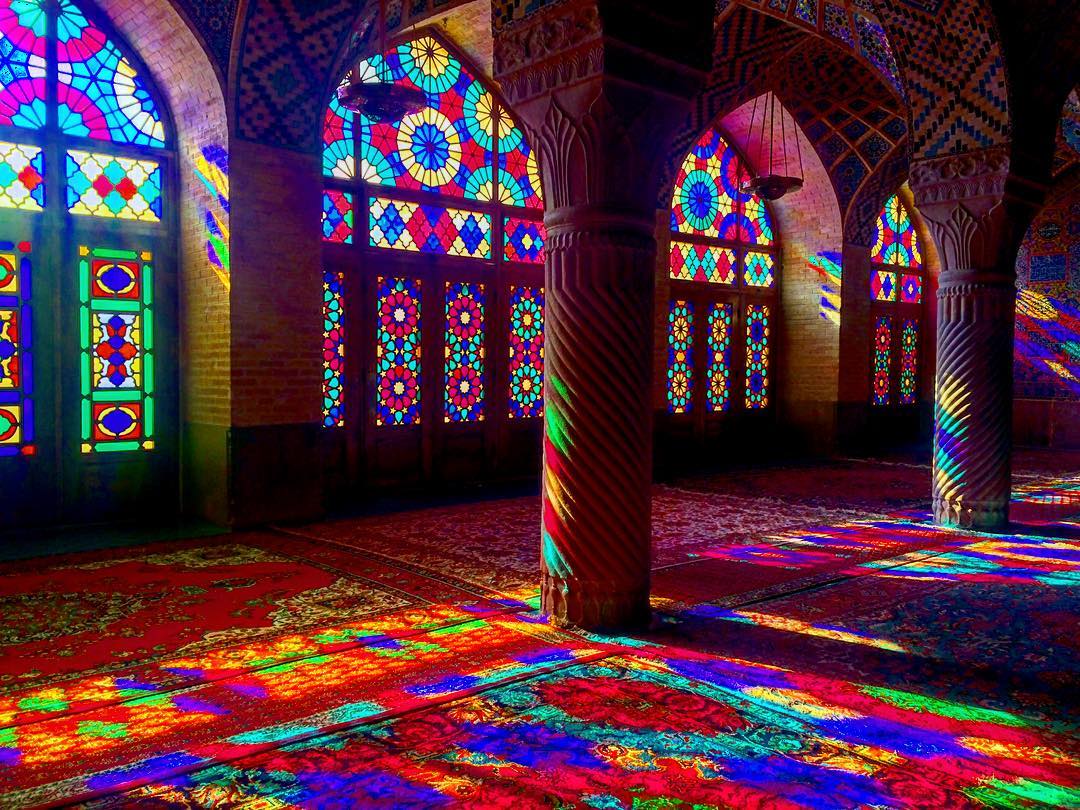 It can be a daunting task knowing which tour to go with. To help you out, we've assembled a list of the best Iran tours of 2020!
We've included packages from both domestic and international tour operators in Iran, so you can find an itinerary and price point that matches your needs.
Quick Answers: These are the Best Iran Tour Packages
Which of these are the best active tours in Iran? Which tour is the best for cities? Culture? Below, we break down each Iran tour package!
Epic Backpacker Tours is Taking Bookings! • Experience EPIC
3 Deliciously Offbeat Destinations
Pakistan | Kyrgyzstan | Iran
You only live once: make it count.
A Quick Word on Your Iran Visa:
To apply for an Iran visa, all nationalities must present an official Iran Authorization Number/Visa Grant Number. Your Iran tour operator SHOULD help you sort out your visa.
Because of the lengthy visa process, this is NOT the type of trip to book last minute! As Iran visas are dated specifically for entry and exit, make sure you enter the correct dates when applying for your visa.
American, Canadian, and British travelers will require a guide at all times throughout their stay in Iran, so if you are one of these nationalities, you must travel to Iran with a tour guide.
Some nationalities may be able to obtain a visa upon arrival at the Tehran Airport, but you must make sure to check if this applies for your nationality. Canadian, American, and British citizens are NOT eligible to obtain their visa on arrival.
At the time of writing, the below documents will be needed to obtain your visa (however, we do advise you confirm this with your nearest Embassy):
1. A standard visa application form from the Embassy or Consulate where you will collect your visa
2. 2 colored, passport-sized photos, taken within 14 days (it is recommended for female travelers to cover their hair under a scarf)
3. Payment for the visa
4. Passport with empty pages and at least 6 months validity
5. Iran Authorization Number/Visa Grant Number
6. Trip vouchers as well as proof of onward travel (flight tickets entering and leaving the country)
7. No evidence of any Israeli stamps is allowed (your visa WILL be refused if you have Israeli stamps in your passport)
8. We also recommend bringing a copy of the itinerary, printable from our website
Discover the RICHES of Iran!
Iran has attracted explorers for thousands of years. Join us on a tour in 2021 to see why! Sign-up below to receive trip details plus DEALS.
Top 6 Reasons You Should Book an Iran Tour
There are plenty of reasons to book your vacation with a tour company, but here are the top 6 reasons to book a group tour to Iran!
1. You're nervous to travel alone
Even the most seasoned travelers feel nervous about visiting new countries. Chances are, you don't know many people who have traveled to Iran. It's nice to join a group tour to meet other travelers and have some assistance traveling through a new country.
2. You're short on time
On an Iran tour, your accommodation, transportation, and food are handled for you, saving you precious time and preventing plenty of migraine-strength headaches so you can enjoy your precious vacation days.
Travel is synonymous with things going awry. It's just a part of the experience. While I welcome the hiccups and roadblocks, sometimes I just want to enjoy my time off.
Things never go according to plan, but when you are with an organized tour, the experts and local guides will be the ones ironing out the kinks, not you!
For this reason alone, organized tours offer great value for money because you get to enjoy your vacation while you're on it…
The best tour operators – take it from someone who has planned itineraries for work! – ensure they create an itinerary full of highlights and off the beaten path alternatives to give their guests the best experience possible.
3. You Want to Cover Long Distances (in a relatively short amount of time)
This kind of goes hand in hand with my second reason for hiring an Iran tour company, but essentially, a tour will be able to cover much greater distances than you could alone.
Plus, on a group tour, your driver will drive those 12-16 hour days while you get to rest.
If you only have a 2-week vacation window and want to squeeze in as much as possible, then choosing one of the top group travel tours makes sense. As someone who has personally designed and assembled itineraries for work, I can promise you it would be impossible to go to as many places as a tour does on your own.
4. You're American, Canadian, or British
American, Canadian, and British travelers will require a guide at all times throughout their stay in Iran, so if you are one of these nationalities, you must travel to Iran with a tour guide.
If American, Canadian, and British travelers reserve additional accommodation before or after the tour, a guide will be required for any travels during the day at an additional cost.
5. Enlist Expert Help
One of the best reasons to book a travel tour is simply for the expertise of a guide in a new destination where the language, culture, and customs are unfamiliar to you.
Expert guides understand the intricacies of your destination and provide interesting and valuable information throughout your trip.
You can also be assured that the enlisted local guides will valuable and provide a great experience (otherwise they wouldn't be sub-contracted). No more haggling and getting scammed on your vacation!
6. You want to travel responsibly and sustainably
This is a topic we, at The Broke Backpacker, talk about often because we truly care about our impact on our environment and the places we travel to.
As travel becomes more affordable and accessible, we need to be extremely conscious about what that means for the people, cultures, and eco-systems we visit.
Planning a responsible trip requires a lot of research, so it can make sense to recruit a tour operator who has already done the legwork and runs a responsible business.
I wrote an entire guide on how to travel responsibly, ethically, and sustainably because it's a huge topic that deserves its own post.
What does it mean to travel responsibly?
Traveling responsibly is about demonstrating respect for the people, culture, and environment you're visiting. This can mean staying with a local homestay versus a multinational chain, eating local versus fast-food chains, and choosing to travel slow instead of flying.
How you travel should be reflected in your everyday life back at home as well! Small choices, like foregoing single-use plastic, supporting small and local businesses, eating local, and choosing slow, sustainable fashion are just some of the ways to be environmentally conscious.
These choices shouldn't stop when you are traveling!
Responsible travel also helps to fund environmental and cultural conservation and gives locals a reason to conserve, so you can leave a place better than before you visited.
Important topics to research before your trip include ethical animal tourism, how to offset your flight carbon footprint, volunteer tourism, and a tour operator's reputation among the local communities they work with.
How to Choose a Responsible Tour Operator
By traveling with a tour operator that is genuinely committed to responsible travel, the fundamentals of supporting local communities and limiting your environmental footprint will have already been built into your trip.
The first place to start your research is the tour company's website. If they are operating responsibly they will advertise their credentials and practices.
That said, as the "eco-tourism" industry has been washed out by companies taking advantage of its popularity. Before you book a tour, ask the company how they choose the locals they work with (if they do at all…), where you will be staying, how you will be traveling, and if any profits go towards non-profits or grass-roots organizations.
Check out the World Tourism Organization's definition of sustainable tourism.
Best Iran Tour Overall
Tour Highlights: Nature, Cities, Authentic Homestay, Multi-day Trek in the Zagros Mountains
Tour Length: 12 Days
Fitness Level: 3/10
Price: $1,800 USD
If you are looking for the trip of a lifetime, then look no farther than the Epic Backpacker Tours' Iran Tour!
Epic Backpacker Tours is a partner company to The Broke Backpacker. They focus on small tours and creating meaningful connections between travelers and the countries they visit. A company founded by backpackers, EBT makes sure to create meaningful and authentic experiences for an affordable price.
This tour was designed by Will and his Persian wife, Nina. Their unique insider knowledge and contacts within the country make this itinerary truly unique.
Tour highlights include gorgeous mosques, mouth-watering food, trekking through remote nomadic villages, Persian culture, artisan markets, and an authentic homestay. This is the side of Iran that other tour companies will not show you.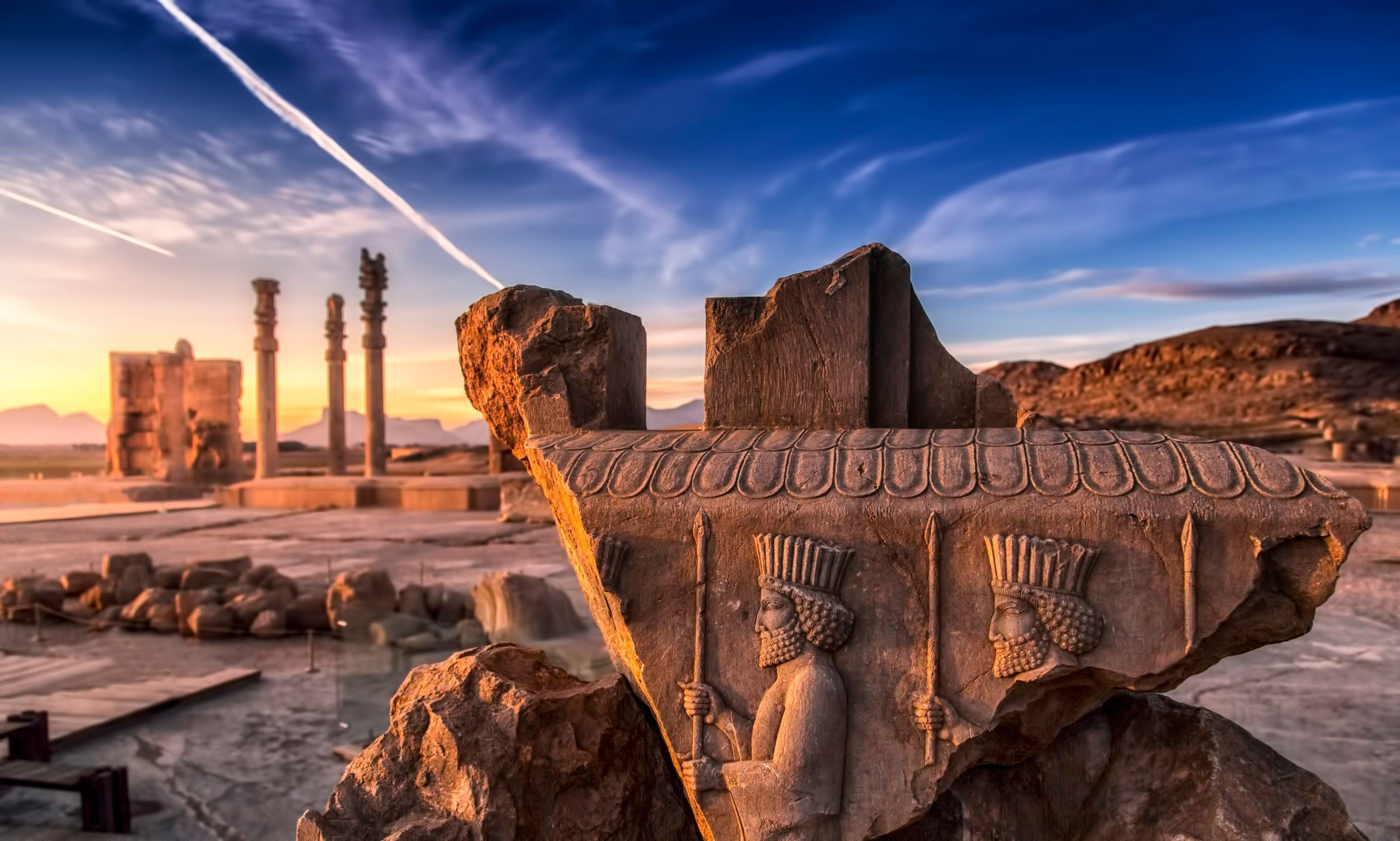 This tour has a bit of everything and covers the best places to visit on an Iran Tour. You'll get to explore cities of Tehran, marvel at the ruins of Persepolis, and learn about the rich history behind the Persian Empire. You will get to go on a multi-day trek in the Zagros mountains with a chance to see the legendary Asiatic cheetah! And yes, you'll get to go on an epic off the beaten path adventure.
You won't be getting 5-star hotel rooms and luxurious dining experiences. Instead, you get a safe and comfortable ADVENTURE. Epic Backpacker Tours enlists their unique connections and take care of all the on-the-ground logistics to give their guests an authentic experience that would be pretty impossible to replicate if traveling solo.
Their team of highly experienced and well-qualified staff go above and beyond to create a cultural and adventurous itinerary in a challenging-to-visit country, which makes them one of the best travel tour companies in the world.
Why should you go on this Iran tour?
Go on this Iran tour for the most authentic and adventurous travel tour in Iran. Don't expect luxury, but do expect expert guides, awesome connections, and comfortable travel while still getting off the beaten path. You can't go wrong with this awesome, affordable tour!
Best Iran Tour for Backpackers
Tour Highlights: Cities, culture, and food
Tour Length: 14 Days
Fitness Level: 2/10 – Light
Price: $2,600
This classic style tour takes you to multiple stops through the historic old Persia and the new Iran. With G Adventures, you will wander the streets of ancient capitals and desert cities, and witness spectacular Zoroastrian temples.
This is one of the best travel tour companies for backpackers and a great way to uncover the gems of Iran with a solid group of travelers by your side.
On this tour, you have the opportunity to barter in the bazaars, walk through the ancient Persepolis and Pasargadae, relax in tea houses, and visit stunning palace gardens.
Other fun activities include the Isfahan city tour including the famous square and mosques, an Abyaneh village stay, and a visit to the tombs of Hafez and Sa'ad in Shiraz. Unlike with EBT, there is hardly any hiking or nature included in this tour.
When you travel with G Adventures, you are also supporting the Planeterra Foundation, a Canadian non-profit organization that helps empower local people to develop their communities, conserve their cultures, and create humane and supportive systems for their endeavors.
Why should you go on this Iran tour?
You should go on this Iran tour with G Adventures if you want to explore the best of Iran's cities, history, and culture with a fun group of young travelers. This is NOT exclusively for younger travelers, but the company tends to attract 18-35-year-old travelers.
Best Iran Tour for Women
Tour Highlights: Cities, culture, and food through the eyes of Iranian women
Fitness Level: 2/10 – Light
Tour Length: 12 Days
Price: $2,600
This is a similar itinerary as the one above, but through Intrepid Travels, another great travel tour company that creates affordable itineraries. This tour goes to most of the best places to visit on an Iran Tour
It is their first-ever female-only and female-led expedition through Iran. You will get to meet female entrepreneurs, and be exposed to local women: young, old, religious, conservative, rural, and liberal.
A few highlights include shopping for and preparing a five-course meal at a local cooking school to learn the age-old secret recipes from local women and a visit to a female scarf shop owner to learn how the many ways to tie and wear the iconic Middle Eastern garment.
You also get to enjoy a picnic in a women's only park and immerse in a remote homestay with the nomadic Qashqai people.
You'll be traveling by public transport in the female-only carriage of the metro, local buses, and an overnight train.
Traveling in a women's only group is not for everyone, so be sure to check out their mixed group packages as well. Still, this is a unique group tour that exposes you to the culture and cities of Iran from a woman's perspective.
Why should you go on this Iran tour?
You should go on this Iran tour if you are a woman who wants to travel with other women. This tour exposes you to a side of Iran that can only be experienced by women.
Best Cycling Tour in Iran
Tour Highlights: Biking through Persia; The desert landscape; historic sites
Fitness Level: 7/10 – Some challenging and long days by bike
Tour Length: 15 Days
Price: $3,900
There's no shortage of culture and history on this tour through Persia, Iran's cultural heartland. You will have the opportunity to travel along ancient trade routes by bike! Take in the expansive desert landscape, sleep under the stars, and visit some of the Middle East's most treasured mosques. Cycling through this region gets you up close and personal with history and some of the friendliest, most inviting locals in the world.
This tour begins in Shiraz. From there you will embark and ride to the impressive and fabled ruins of Persepolis. Venture further into the desert and into mountain foothills, passing ancient settlements and former Silk Road stops.
Visit the mud-brick city of Abyaneh, and finally, ride into modernity, to the capital city of Tehran.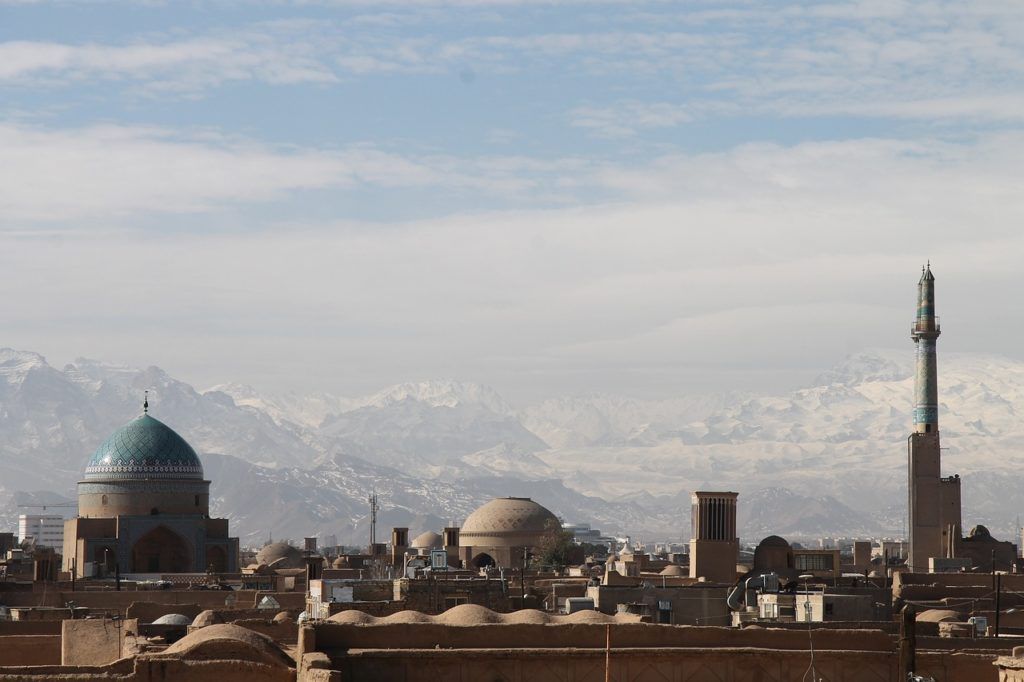 The scenery and routes in this itinerary are fantastic, and you will get to experience Iran from another perspective, such as a downhill cycle to eco-resort with an organic farm, where you can visit a breeding site to see camels and their calves.
but keep in mind that there will be relatively challenging days in the hot sun, one with over 70km and about 1300m of climbing. Also keep in mind that this is rural Iran, and some stops will not have the best comfort after a long ride. Still, if you are a cyclist who wants to experience Iran's adventurous site, then exploring the jewels of Persia by bicycle is the right trip for you!
Generally, you will be cycling about 58km a day at an average of 381 meters climb. The total distance is 526 KM!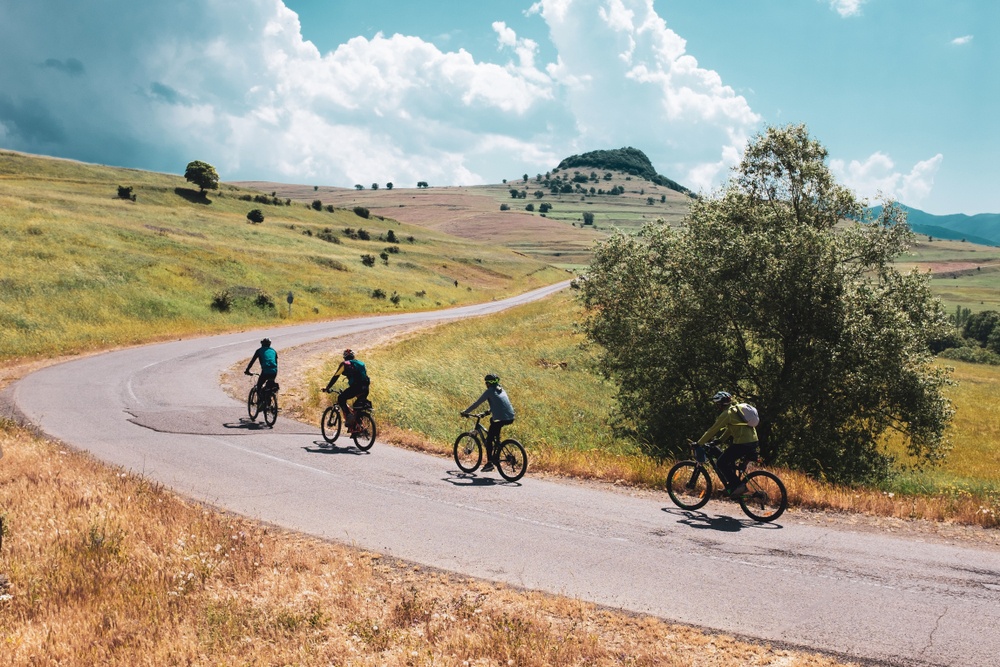 Why should you go on this Iran tour?
This Iran tour by bike is not for the faint of heart. There are challenging cycling days in the beating sun. That said, it's a fantastic way to take in the sights of Persia.
Best Iran Tour for Foodies
Tour Highlights: FOOD! This tour is all about delicious cuisine.
Fitness Level: 2/10 – Light
Tour Length: 10 Days
Price: $3,255
Get ready to experience Iran through the odorous spices, succulent meats and mouth-watering stews created through thousands of years of perfected techniques. Saffron, cheeses, crispy rice and meats all contribute to full-flavored meals of this country.
On this tour, you will spend almost half of your time in the capital city of Tehran as well as two days in Esfahan, Shiraz, and Yazd.
Highlights include a Tan-Chin Morgh cooking class in Tehran, a Biryani cooking class in Esfahan, and a traditional beverage demonstration in Shiraz.
Why should you go on this Iran tour?
You should go on this Iran tour if you love food and want to try all of the delicious local cuisines that Iran has to offer as well as learn how to COOK it! Keep in mind that meat is a big part of the local cuisine.
Best Hiking Tour in Iran
Tour Highlights: Hiking through the Alborz Mountains
Fitness Level: 8/10 – Challenging hike
Tour Length: 14 Days
Price: $7,300
Few countries' history and culture are as rich, deep, and palpable as Iran's. On this tour, you will start and end in Tehran, spending 6 full days trekking through the Alborz's highlands. You will also visit world-class museums, ancient ruins, sacred mosques, local villages, and nomadic tribes – even soak in restorative hot springs and sleep in rock caves!
Their team of local guides is true experts, each with over 20 years' of experience trekking in the Alborz Mountains. You can expect excellent service and a truly authentic trip!
Be aware that this is a HIKING trip and you will hike up to 8 hours a day on sometimes rocky mountain paths with immersive cultural touring of historical sights.
Why should you go on this Iran tour?
You should go on this incredible Iran tour to explore the Alborz Mountains by foot! This tour spends 6 days hiking in Iran.
Iran is one of the world's leading countries to get affordable dental work done and many people travel to Iran for dental work or cosmetic surgery. You can get cosmetic surgery SUPER CHEAP in Iran and support awesome local people at the same time. Mansoureh, who I know personally, is a top notch dentist with ten years experience and speaks fluent English – you can reach her at +989358278112 on Whatsapp.
Final Thoughts on the Top Iran Tour Companies
I wrote this guide for anyone planning a trip to Iran, who wants an authentic and meaningful travel experience with an outstanding itinerary.
The best tour companies design unique and innovative itineraries to show you the BEST places to visit on an Iran tour. When it comes down to it, you cannot go wrong with the authentic and adventurous tour that Epic Backpacker Tours takes you on. Check out their epic Iran itinerary!
Intrepid Travels is another great company that has multiple Iran itineraries.
Finally, I'll end this review with a few thoughts. As world travel becomes more and more attainable, it's important to focus on the reason WHY we travel. Is it for adventure? Cultural Immersion? Meeting like-minded people? Experiencing something NEW? Is your experience enriching, not just for you but for the people you connect with? Are you helping to promote the environment, or degrade it?
Keep this in mind when you choose the best Iran tour for your next trip. Most of all: enjoy!
---
Find out how YOU can support the site.
We work hard to put out the best backpacker resources on the web for free! It's all about helping out our tribe of awesome backpacker readers (that's you!). Please visit the link to find out how you can help keep the site going 🙂
For the sake of transparency, some of the links in our content are affiliate links. This means that if you book your accommodation, buy a piece of gear, or sort your insurance through our link, we earn a small commission at no extra cost to you. We only link to stuff that members of the Broke Backpacker team has actually used and never endorse products or services that are not up to scratch. Thanks for your support!