If you're planning a trip to Japan you're in for a treat! It's one of the most beautiful countries in the world and somewhere not everyone is lucky enough to visit.
Japan is a hive of activity, culture, and amazing food. Think Katsu, Teriyaki, Teppanyaki and Sushi!
Make sure you pack your Japanese phrasebook, get your JR rail passes ahead of time, and stock up on Japanese Yen. If you've considered getting a Japanese sim card but aren't sure where to start, this guide is for you.
Your normal sim card may not work at all in Japan, and many that do work will charge sky-high prices for data roaming in Japan.
That's why we want to talk about the best sim cards for Japan, and round up our top picks in this epic best sim cards for Japan guide.
Why Buy a Sim Card For Japan?
Of course, we all use our phones more than we'd like to admit. When it comes to traveling they are so handy for quickly finding information on the go. It's even more important to have a decent internet connection in Japan, especially if you don't speak Japanese!
There aren't many translations around, so finding your way around train stations and cities can be extremely difficult without consulting an English-speaking guide online.
Your native sim may or may not work in Japan. Unlike China, there are no restrictions on internet use and many international sims may work.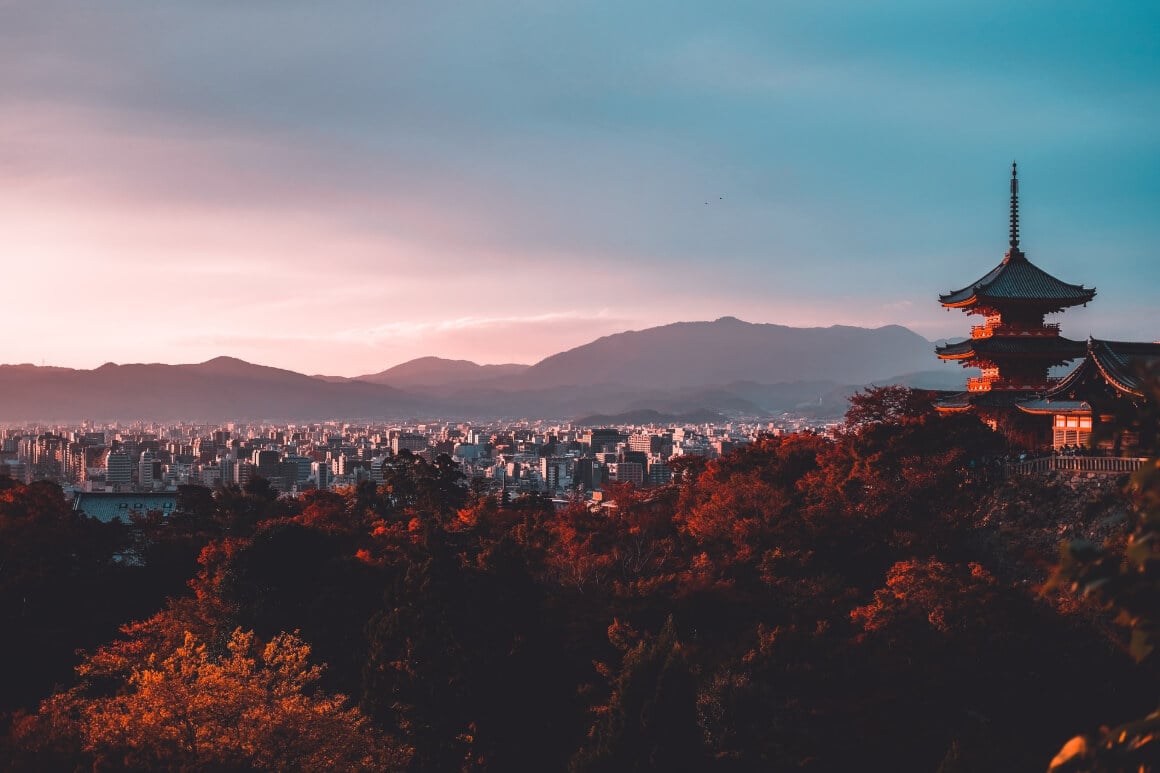 But data is very expensive in Japan, and you could end up spending a lot more than you bargained for!
Getting a sim card for Japan is a great way to make sure you have a good connection, anywhere you go, for the duration of your trip.
WiFi is readily available in most major Japanese cities as well, but it can be difficult to connect to, and you may be stuck in one area slowly downloading everything you need.
With the right sim you can travel around, safe in the knowledge that you will be able to look up everything in real time.
Buying a Sim Card For Japan – Things To Consider
Whether you are an influencer type or a technophobe can have a huge impact on which sim is right for you. There are many variables to consider when getting a sim card for Japan.
In this guide, we will look at the different options and things to look out for when getting a sim in Japan.
Price
Of course, price is the number one reason for buying a sim card abroad. You don't want to be charged extortionate amounts of money by your usual phone operator.
But the cheapest deal might not always be the best. That's why it's super important to check all of the details carefully.
If the starter bundle is fantastic but the top-ups are through the roof, you may not be saving any money at all! For example, the Sakura Mobile Unlimited data sim offers 8 days for 4,950 JPY, but once your 8 days are up that's it!
Data
Check what you are actually getting for your money. Will 5GB of data really be enough? Does the sim allow hotspotting to more than one device?
A great way to check what you are likely to need is to check your current network provider. Log in to your online account to see how much data you are actually using per day on average.
It's best to account for a bit more data while abroad. You will probably be relying on your data a lot more, avoiding risky WIFI connections and looking things up regularly.
Overseas operators like Vodafone often put a cap or throttle on data usage in other countries so you can't use your full data allowance even with the charges.
How much will a top-up cost? Check if you do need more data, how much will it cost?
Coverage
Surprisingly, free internet is hard to find in Japan. Usually, you have to go to a café or hotel and buy something in return for WIFI.
Check your sims network to make sure they provide good coverage in the area you are visiting. Although Japan seems ahead of the rest of the world technologically, many rural communities are still not connected well at all.
Pocket WIFI will use the same networks as a travel sim so either option doesn't really have an advantage here.
Japan's largest, most reliable network with the widest coverage area is NTT Docomo.
Take the time to research the areas you are visiting. If there are mountains, are there blind spots? Will there be coverage on the islands?
Bureaucracy
Getting a sim card for Japan is relatively easy. Many of the virtual tourist networks provide free worldwide shipping or convenient pick-up locations around the country.
There is very little bureaucracy and you don't need to worry too much about being scammed or having your details stolen.
Expiration
Expiration is an important thing to factor in when buying a sim card in Japan. Always check the sims lifespan before purchase.
Will it cover the entire length of your trip? Will you be left in the lurch if it stops working in the last couple of days?
Most tourist sims have a limited lifespan and they can't be extended past the initial days. This is especially important if your plans aren't completely fixed or are open ended.
Will you be traveling to other countries in Asia? Often if you have more than one destination planned on a trip it can be a lot easier to buy an international sim card.
These will work in multiple countries and will save time having to find a local sim for each destination. You will pay a little extra for this convenience, but you will have a reliable sim that's set up and ready to go.
Where To Buy a Sim Card For Japan
You can buy a tourist sim card for Japan from most major cities and airports. Japan has one of the most advanced network infrastructures around and many providers offer free worldwide shipping.
If buying online, you are advised to order at least 2 weeks before traveling to ensure the sim reaches you in time.
eSim
By far the easiest way to get online in Japan is by purchasing an eSim online before you travel. You don't have to struggle without data trying to find a sim card retailer, simply activate it on arrival.
It's not always the cheapest option, but you are going to save a lot of time trying to find a sim and working out the various packages.
An eSim is just like a normal sim but without a physical product. You just download it onto your phone and it gives you access to your new data plan.
The only downside is that not all phones are compatible. Before purchasing, make sure that your device is eSIM-compatible (and that your phone is unlocked of course).
The Future of the SIM Card is HERE!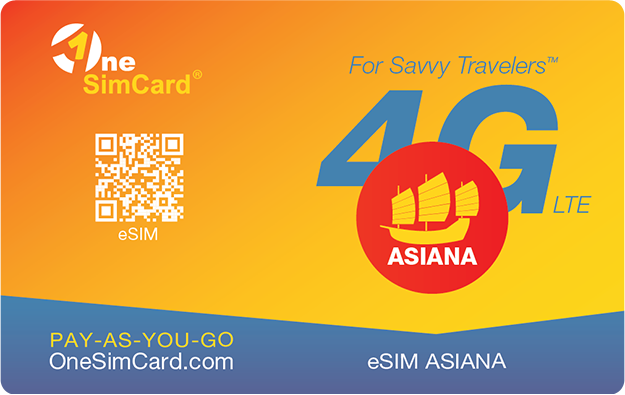 A new country, a new contract, a new piece of plastic – booooring. Instead, buy an eSIM!
An eSIM works just like an app: you buy it, you download it, and BOOM! You're connected. It's just that easy.
Is your phone eSIM ready? Read about how e-Sims work or click below to see one of the top eSIM providers on the market and ditch the plastic.
Buy an eSIM!
In The Airport
Most international flights will arrive at Narita Airport. You can pick up a sim card from Terminal 1 and Terminal 2, the sim card desks are open from 6.30am until the time of the last arriving flight.
Sakura Mobile, Mobal and Sim Card Geek all offer an online preorder and airport pick up service.
You can also pick up sim cards from Kansai Airport, Haneda Airport, Osaka Airport, and Sendai Airport.
A major advantage of this option is that you are up and running as soon as you land. Often the airport workers will speak English and clearly explain the packages.
Unfortunately you do still have to find the correct desk, which isn't always easy after a long flight while you are carrying around all of your baggage.
And like most things you can get in an airport, the price will be inflated and choices may be limited.
At a Store
Prepaid data sim cards can be found in various cities throughout Japan including Tokyo, Osaka, Chubu and Chitose.
It's not possible to buy sim cards directly through the major Japanese mobile phone companies such as NTT Docomo and SoftBank.
The best place to buy Japan travel sim cards in cities is in stores such as Bic Camera, the Shibuya Tourist Information Center or places like the Tokyo Mobile Phone Shop in Shinjuku.
For anyone that's ever tried to order food in Japan, you can relate that it is not always easy. So getting the right deal on a sim card can be especially difficult. Language barriers are hard work, especially when you don't have a translator app to hand.
But it is the cheapest option, with the largest range of offers and deals. You cannot buy long-term Japanese sims as these are only for locals but there are plenty of short-term prepaid tourist sims available.
Is This the Best Travel Pack EVER???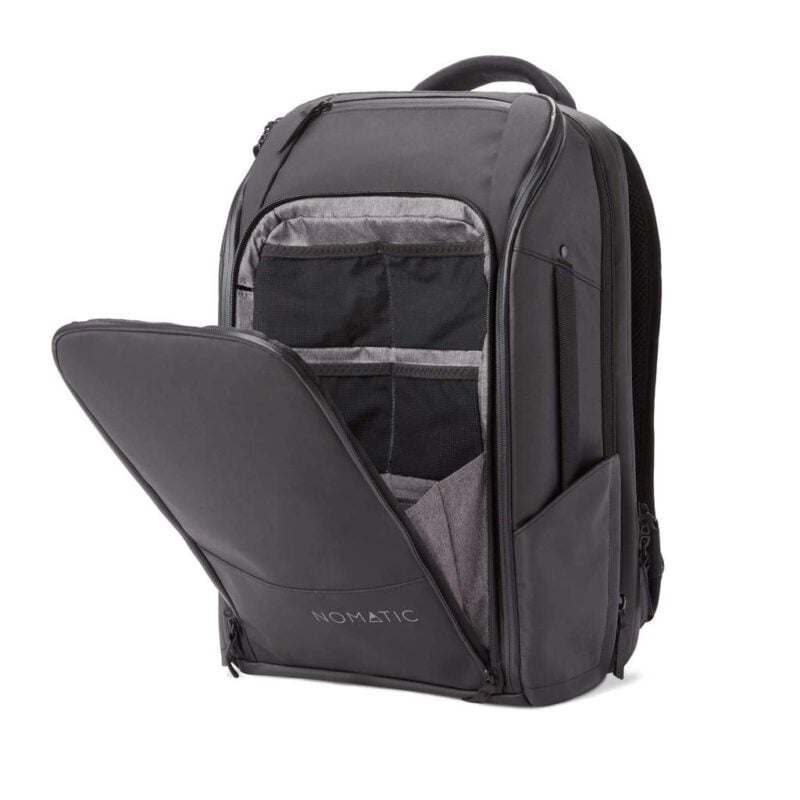 Pocket Wifi
An affordable way to connect several devices in Japan is by using a pocket WIFI like Sakura Mobile Unlimited Pocket WiFi.
You rent the portable router for 329 JPY per day with unlimited data. It uses the DOCOMO 4G/LTE high-speed network. You can connect up to 15 devices, it has a 20-hour battery life and 99% of Japan's populated areas are covered.
Simply drop it off in a prepaid envelope when you're done!
The only problem is keeping the extra device charged. You will need to switch it on and off when you need it to save battery life and won't always be connected to the internet when you're on the go.
Online
By far the easiest way to get a sim card for Japan is by ordering one online. Avoid shopping around and wasting precious holiday time, and find the best deal for you before you even leave the house.
You can order online, even when already in Japan, and get free delivery to hotels, post office branches, and residential addresses (even AirB&B's). Travel agencies such as Klook also offer this service.
International sim cards are also a great option, especially if you are visiting more than one destination on your trip.
To save you time and the hassle of trawling through websites, we've picked some of our favorite online sim cards for Japan below.
Best Japan Sim Card Providers
Here we have chosen some of the best options based on convenience, price, coverage and data packages.
OneSim are a Boston-based sim provider who have been specialising in traveler-friendly international sim packages for some time now. They have a different array of International Sim Cards that will work in many different countries including India.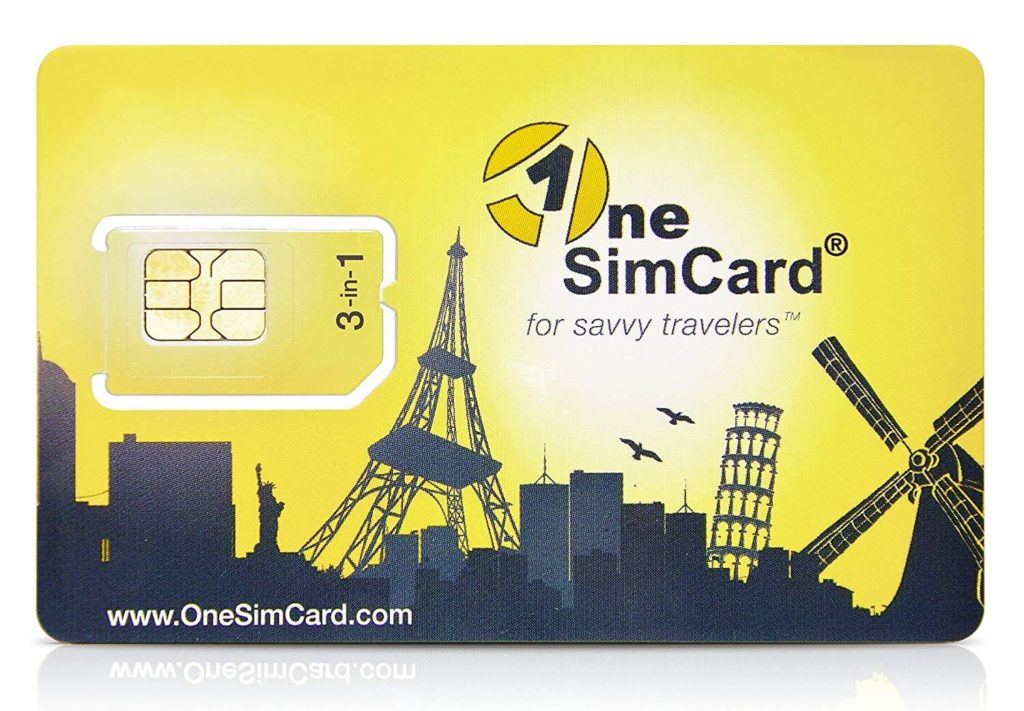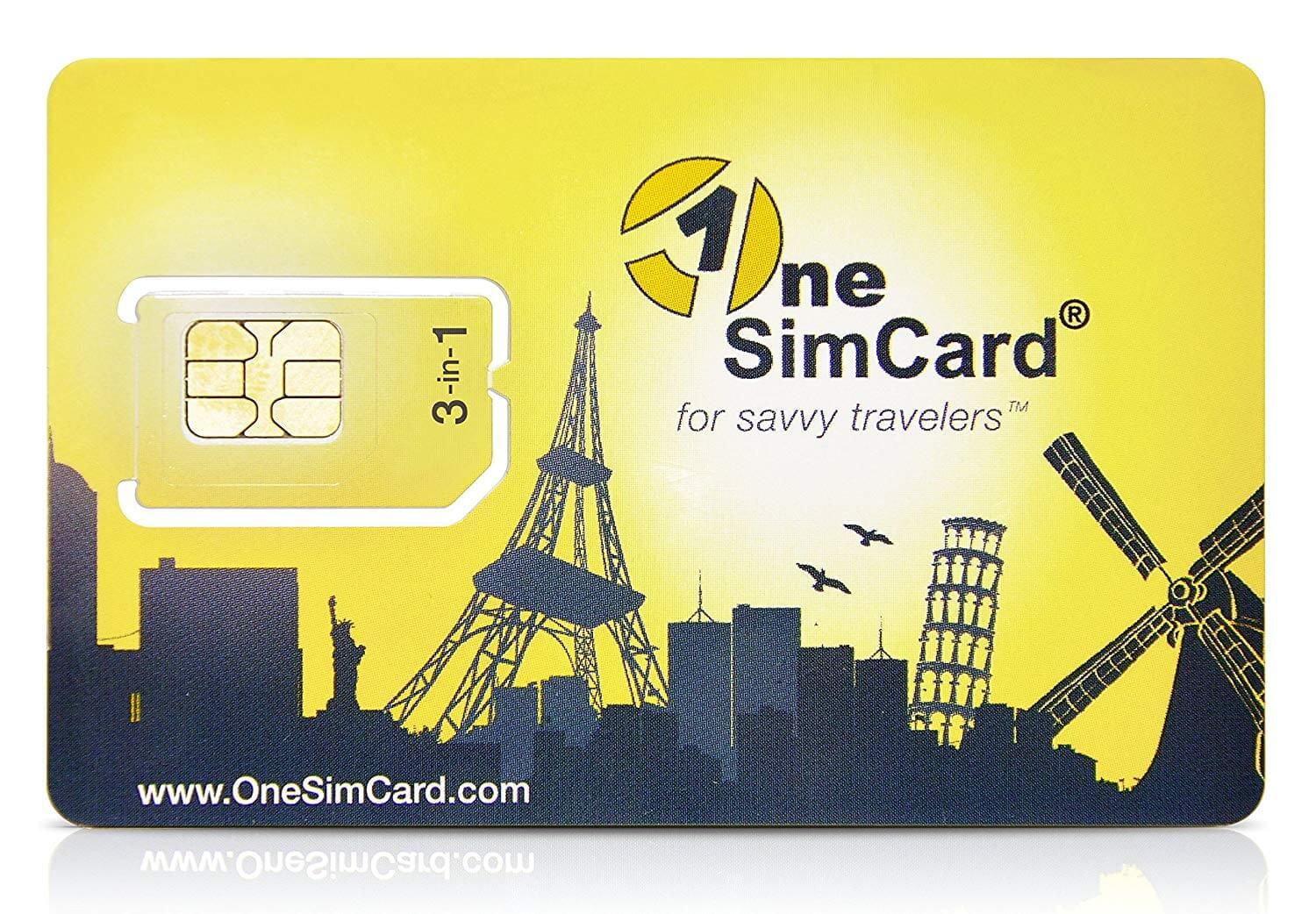 This is a great option for regular travelers who visit a number of different countries or simply make repeat visits to the same country.
If your phone is e-Sim compatible, then check out the OneSimCard eSim World package. That way, you can find out more about e-sims and how they work.
OneSimCard eSIM World
Offers coverage in 150+ countries with free incoming calls received on an EU number in most of them.
Sim + Data Packages from $13.00.
No expiration date.
If your phone is NOT e-Sim card ready, then stick with plastic and check out their Europe & More Package which will work all across Europe.
OneSim Universal
Offers coverage in Greece + European countries.
Sim + Data Packages from $29.99.
No expiration date.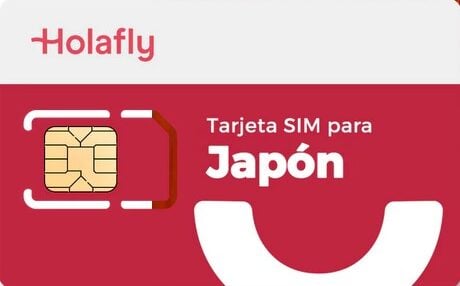 HolaFly offers unlimited data sim cards posted to you directly. Get 4G speed and connect as soon as you land at your destination.
The sim cards come in all sizes and are very easy to set up and use the KDDI carrier network.
The HolaFly Japan Sim has lots of options between five and 90 days, all with unlimited data (no data sharing).
€74
Unlimited data – No calls or texts
30 days
The Nomad Japan eSim offers seven or 30 day packages with between 1GB and 20GB of data. Just download it straight to your phone and activate it as soon as you need it.
They use the Truphone network.
Nomad promises no contract, no hidden fees, no unexpected roaming charges. They can also be easily extended with a data add-on.
$50
10GB data – No calls or texts
30 days
Final Thoughts on Getting a Sim Card For Japan
Japan is such a beautiful country everyone should be able to visit. But due to its cost, it's somewhere many of us will only get to go to once. Don't waste time searching for an internet connection. Get it sorted before you leave and spend your time in Japan wisely.
We hope this guide has helped you to choose the right sim card for your trip. Let us know how you get on in the comments. We always love to hear from you!
---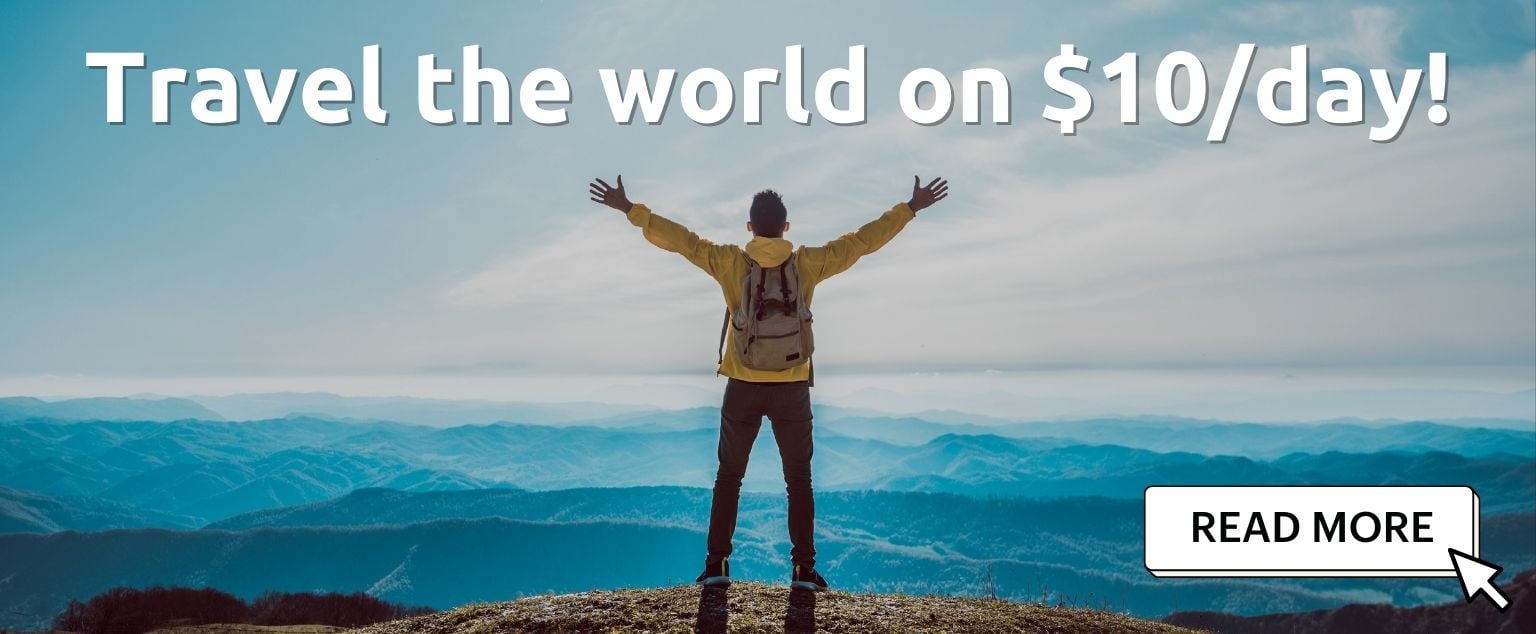 And for transparency's sake, please know that some of the links in our content are affiliate links. That means that if you book your accommodation, buy your gear, or sort your insurance through our link, we earn a small commission (at no extra cost to you). That said, we only link to the gear we trust and never recommend services we don't believe are up to scratch. Again, thank you!