The best companies find a niche and fill it. For Smartwool, that search was personal.
Born and bred on the slopes, the company's founders were tired of soggy feet ending powder days early and set out to do something about it. That led them towards feeling up the softness of Merino wool and realizing they might have something big on their hands.
Merino wool hits differently. At first touch, you notice it's one of the softest wools on the planet, but the benefits go all the way down to the microfibers. The wool is moisture-wicking, thermoregulating, sustainable and odour-resistant. These properties are a recipe for the best socks on the planet, but Smartwool didn't stop there.
The modern-day company offers up far more than socks. They threaded the needle and manipulated Merino wool any way they could and came up with lines of super comfortable base layers, performance outer shells, and just about everything in between.
The company has grown up quite a bit since their first hiking socks of the 90s, but they have never lost focus on why they made wool smart in the first place; to get outside. Instead of focusing on the flash, their products are all about a calm and steady presence comfortable enough to wear four days in a row and odour resistant enough that your hiking buddies won't even notice!
Encouraging more time outside turns out to be quite a powerful mindset. It helped Smartwool grow into a hiking household name and pump out loads of outdoor products that push countless explorers to do more.
Today, we'll take a deep dive into Smartwool's product line and find out what high-quality Merino can do.
About Smart Wool
Without the brand, all this wool might still be on a sheep somewhere. Smartwool is here to help you stay comfortable while going further and experiencing more. They aren't afraid to let you know the only reason they opened up shop in the first place is that it's fun to be outside, and a fun-loving mentality surrounds everything they do.
Smartwool has undergone a few changes since their Merino-based socks changed the game. Timberland bought the company in 2007, and they were bought out in 2011 by the VF Corporation, which owns a bit of everything.
From street-smart styles like Dickies, Supreme and Vans to The North Face and Eastpak, VF corporation and their logistics empire are behind the scenes. Luckily, through all the ownership changes, Smartwool has stood tall on its commitment to quality by partnering with only ZQ fibre to source its wool.
Sustainability
These days sustainable travel gear is important. The brand was born to enjoy nature, and, just like us, they believe that sustainable clothing design is a crucial step towards ensuring the natural world will stay healthy for generations. We loved to see that after 20 years, the brand is still making efforts to try new things, like sourcing more recycled wool fibres and trying new knitting techniques that create less waste.
Their sustainability pledge really stands out in their treatment of the Merino sheep who make it all possible. They've partnered with ZQ natural fibre, a company that promises humane treatment of sheep and farmers alike.
This step is perhaps Smartwool's most impressive sustainability commitment, as you can trace your wool back to the source. Also new is their PFC-free durable water repellent coating, which helps keep you dry without polluting the fresh air.
It's not all sunshine and roses, however. As the company has changed hands over the years, they've lost some transparency, and the 'David' energy that got them going has developed quite the shadowy background.
We don't know the details, but we know Smartwool's parent company does not try to provide its factory workers with a living wage. There is a real possibility the sheep that harvest the wool are treated better than the spinsters who make your socks.
There are very few perfect corporations, just like there is no ethical consumption under capitalism. We'll continue to pressure them to pay their workers fairly, and we'll also continue to appreciate that Smartwool is still more sustainable than most clothing companies simply because of the high quality of materials used.
A key element of sustainability is that your product can actually sustain your adventures, not just for a season but for a decade. The company initially built Smartwool socks for high-octane outdoor adventures, and 20 years of field experience has proven they can last. A further vote of confidence is Smartwool's two-year guarantee that promises to 'go far and feel good'.
Product Technology
So how exactly do you prepare gear for extreme conditions while lasting through the seasons? It's all about the details, starting with the sourced materials, namely the merino wool. As we've already covered, this wool does a lot of good by staying smell-free and keeping temperatures even-keeled on warm afternoons and cold mornings.
This fabric is a super-textile, one of the smartest investments any adventurer can make, but on its own, it's still not much more than sheepskin. Smartwool gets the most out of their wool thanks to their indestructawool tech.
Indesstructawool is Smartwool's patented process of upping an already extraordinary fabric's comfort, fit, and durability to make the most durable socks on the market.
Once the powerhouse wool is ready, Smartwool builds out the rest of its equipment from the inside out to hold everything together and get the job done right. All their products use flatlock seams that help reduce chafing and pair that up with extra support in high-stress zones.
Beyond that, they flesh out each piece of equipment with specific sports in consideration. Some sock lines fit comfortably in ski boots, while others keep things breathable on warm days. Merino base layers have contours to keep your core warm but not hot, while outer layers pack in the durable water repellent finish to stay dry through a few surprises.
The result is a wide-ranging product line that each has a specific niche. Whether you're shopping for the winter or looking for sweatproof gear, there's bound to be Smartwool technology that fits inside your backpack.
The Best Products from Smartwool
The Anorak jacket might be Smartwool's most ambitious project yet, pushing the company from a dedicated baselayer and detail-focused outfitter into the forefront with a wind and weather-resistant outer layer.
A lightweight and recycled nylon outer layer takes this Merino offering up a notch. They coated the shell with a durable water repellent finish and trusted their classic merino wool blend to keep the temperatures well regulated and the air flowing inside this sleek jacket. This combo makes the Anorak a perfect four-season windbreaker or a winter hiking companion.
Smartwool puts thoughtful touches down to the edges to make your adventure more manageable. Two hand pockets, a conveniently located secret pocket close to your chest, and body-mapped panels of Sport Merino keep things moving along no matter the weather.
Ladies & Gents, It's Time to Step Your GEAR Game Up. 😉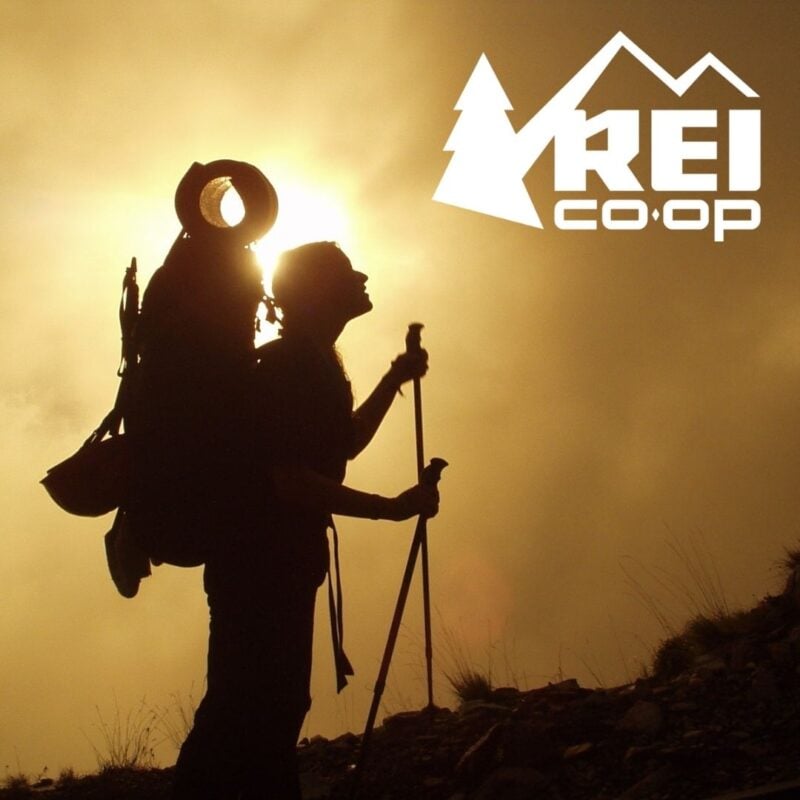 REI is one of America's biggest and most-loved outdoor gear retailers.
Now, for just $30, get a lifetime membership that entitles you to 10% OFF on most items, access to their trade-in scheme and discount rentals.
Join REI Today!
Smartwool took everything you love about your comfiest pair of socks and spun it into an all-seasons tee that fits any occasion. Their Plant based base is one of Smartwool's comfiest forays away from footwear and into your regular rotation.
The layer is 88% Merino Wool, filling in the rest with plant-based dyes and stretchy nylon that holds it all together while staying loose. While long sleeves are still too hot for the muggiest days of the year, the high-quality wool used throughout this base layer will keep you warm as you start your day and keep you cool as things start to heat up.
That makes it a perfect base for four seasons of hiking and comfortable enough to wear around the house. The best part is that Merino's natural odour resistance means you could wear this base layer on a day-long hike and still feel fresh enough to stop for a beer after a long day outside.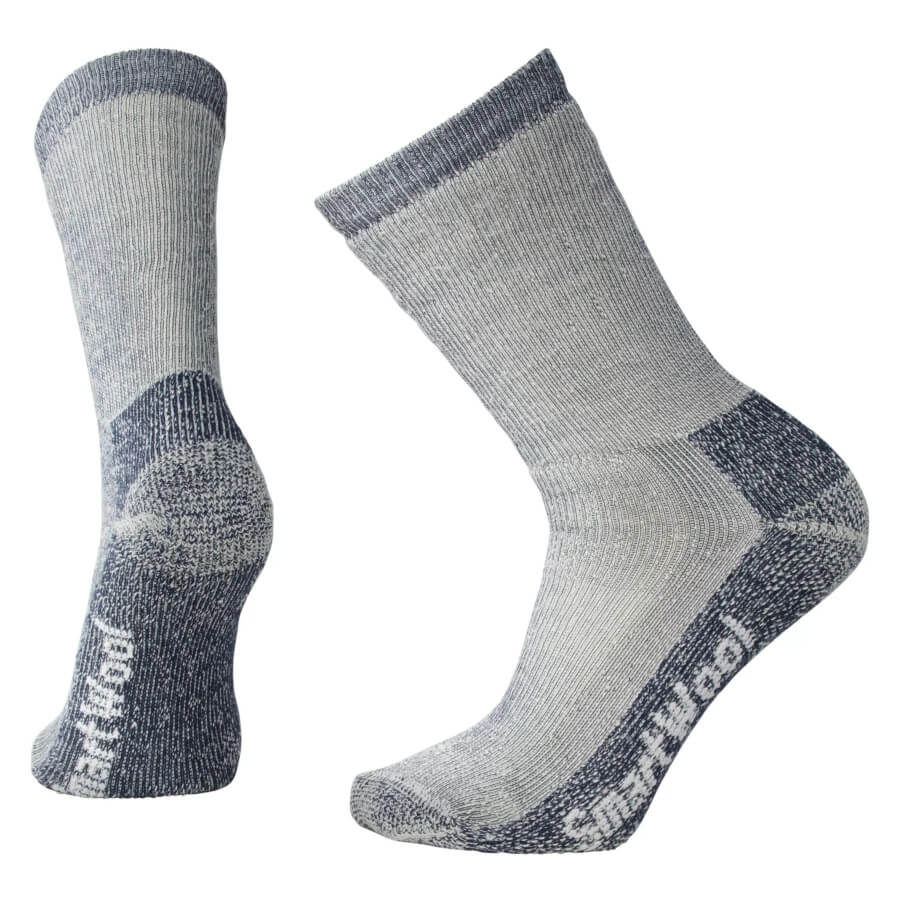 Born from frustration after soggy days spent on the slopes, this heavy crew sock has evolved to do much more. The current day icon is best suited for long days spent outside, but you can wear these comfy crews for just about anything.
The Hiking Heavy model is best suited to stay warm no matter the temperature. An extra splash of thickness means these socks fit great inside a pair of ski boots or thick winter wear.
Full of over 70% merino wool, some snow leaking inside your boots won't wreck the afternoon. These socks stay breathable and dry out faster than most synthetic materials so you can keep your extremities warmed and focused on the path ahead.
Smartwool's stylish shorts show that natural materials can add a splash of colour to your workout. The Lined moniker is literal, with hundreds of thin coloured lines coming together to create a contemporary pattern ready for all sorts of movements.
Between the lines is nothing less than high-performance Merino Wool and stretchy materials that are suitable in the woods, on the mountaintop, and on the beach. These shorts naturally regulate temperature and help wick moisture off to dry faster and last longer. The heavy elastane influence increases the short's flexibility to bring it together.
The sport short loses a few points as the main body is almost wholly polyester, with Merino being used only as a trim. Smartwool shifted emphasis for these shorts because Merino wool on its own won't bring the same flexibility, a key ingredient in any shorts made for a life on the move.
You can't beat this breathable crew for summertime jaunts and everyday use. Smartwool's lightest socks take the same Merino that gave the company its acclaim and slimmed things down a tad, creating an incredibly breathable performance that still brings plenty of cushions.
They don't call it Smartwool for nothing. Instead of filling this particular crew socks with reinforcements at every inch, the brand focused on body-mapped mesh zones to create a breathable sock with cushion in all the right places. You'll find a splash of extra padding around the toes and ankles and breathability across the board.
These socks are for the best days of the year, and Smartwool brings them together with loads of fun colour schemes. Plus, the light cushion crew are some of the brand's most sustainable socks yet.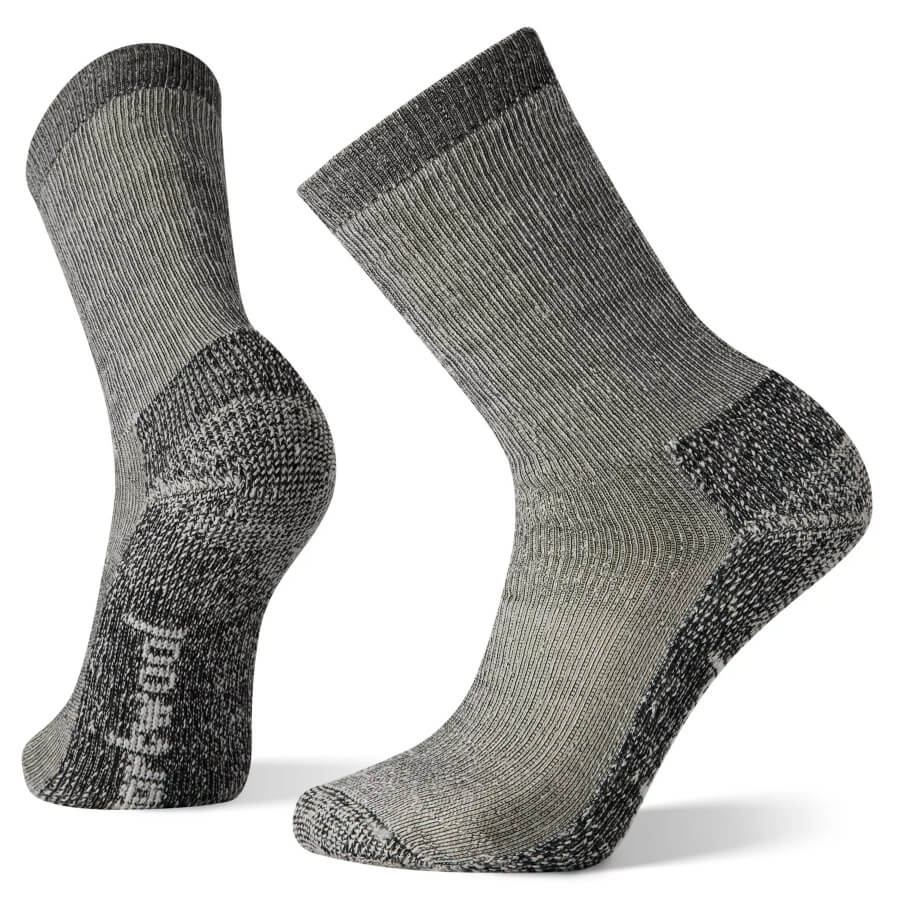 Taking a middle ground between the aforementioned heavy crew and Smartwool's lightweight socks reviewed above is this Classic Hike Crew. Just like that third porridge, this sock fits just right, with an extra cushion splash that helps take things a step further.
Just because this is the classic model that has been around since the beginning doesn't mean Smartwool was afraid to try new things. The line becomes more sustainable yearly and now features over 40% recycled Nylon.
Slapping a bit of eco-friendly thought onto their original everyday crew has created a great, low-key option that fits any wardrobe. All the colour schemes of this cushiony crew pay homage to the authentic natural look, and the extra padding added on over the years mean there is no hike unsuitable for these classic hiking socks.
This tank dress proves Natural Merino wool can look as good as any synthetic material. Smartwool leaps into the sundress market with this relaxed look that fits any occasion and rocks the odour-resistant design to feel flowy all day long.
Merino wool's breathability and temperature control, combined with a piece of stretchy fabric and a festive colour scheme, make this dress a festival classic. You won't have to spend the afternoon fanning yourself to keep your sundress from sticking to you; you can keep the focus on boogying down.
Available in a subtle rainbow design and jet black, two dresses are all you need to get through a long weekend of activities. Throw on the tank dress after a day at the pool and let the merino wool keep things dry and breathable, so you don't have to head home to change before sunset.
These are some serious socks. Smartwool's most performance-focused pair of footwear is geared towards long-distance hikes and aims to serve as your only pair of socks over a long weekend in the woods.
These crew socks are Smartwool's thickest and warmest socks ever. They take on the same look and feel as the upstart company's first ever sock out of the nineties, with plenty of advancements slipped inside the details.
Almost 75% of this thick sock is Merino wool to ensure your feet stay fresh and moving forward no matter the adventure. An extra layer of elastic covers your arch and ankles, just in case you come across some rough terrain. These performance features work together to make a charming-looking sock that looks as good as it feels.
Smartwool's freshest outer layer packs down small and can still handle big tasks as your last line of defence against the great outdoors. The ultralight hoody can condense entirely inside the chest pocket while weighing only 146 grams to fit inside any packing list or day bag.
When it's time to unfurl this slice of weather protection, it means the temperature's dropping or the clouds are rolling in. Whether starting your hike against the elements or caught by a surprise drizzle a few hours in, this ultralight option has the durable water repellent and nylon finish to keep you dry until you can hit shelter.
While this light jacket won't survive hours in driving rain, it has a few nifty tricks for such a lightweight shell. A few zippered pockets and an elastic waistband help keep the rain out of your core and keeps you moving forward no matter the weather.
We're big fans of starting 'em young, but spending big bucks on high-performance gear for your kids is tough when you know they'll grow out of it in a few years. This neck gaiter can protect and serve some of your child's most vulnerable areas and stay with them through adolescence.
Everyone needs a proper neck gaiter, but it's vital to infuse a splash of quality into your gaiters if you plan on staying out in winter weather. Skiers and four-season hikers swear by merino gaiters because the fast-drying wool prevents ice build-up from breathing.
A soggy gaiter will ruin a day outside, no matter the age. Nip it in the bud and get your child's fire properly stoked to outlast any foul weather with this 100% merino wool neck gaiter.
Final Thoughts on The Best Smartwool Gear
Passionate hikers and season pass holders know the struggle of having to replace their gear too soon or ending the day early because your equipment is not up to the task. Smartwool has undergone many changes over the years, but its mission has stayed clear since day one: getting you outside and keeping you there.
There is no better base layer than Merino wool, and Smartwool has weaponized this beast and churned out countless weightless, odour-less, temperature-resisting hits that help out on four seasons of adventures.
Any equipment backed up by Merino wool should outperform and outlast classic cotton. That means one pair of Smartwool socks could protect your feet longer than any cheap six-pack.
The tech that serves as the base for this company, and Smartwool's governing commitment to sustainable access to the outdoors, manifests itself in loads of different products that stand the test of time and even save you money in the long run.
I don't know about you, but I'm tired of having to ask for new socks every Christmas. Take a look at Smartwool's varying product lines and find your next lifelong piece of outdoor equipment.
---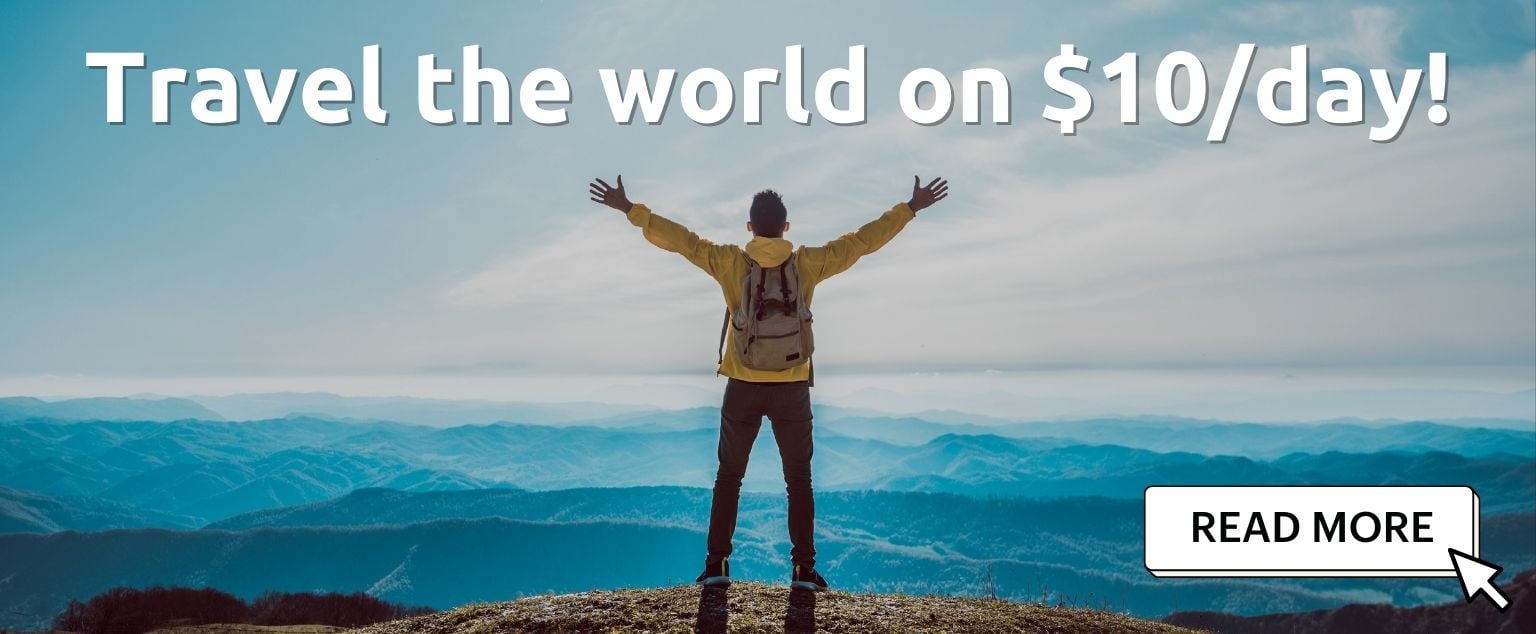 And for transparency's sake, please know that some of the links in our content are affiliate links. That means that if you book your accommodation, buy your gear, or sort your insurance through our link, we earn a small commission (at no extra cost to you). That said, we only link to the gear we trust and never recommend services we don't believe are up to scratch. Again, thank you!