It's a wild world out there. Whether you're looking to test your limits or don't have much faith in the rest of us to keep the peace, packing for armageddon begins with the right backpack. Your 'go' bag needs enough space to have room for everything you need, and a few items you hopefully won't, while covering some serious ground.
As if that task isn't enough, survival backpacks also need to keep everything organised so you can access every bit of your kit in a hurry. Large and still in charge, a bag made for survival has a lot of ground to cover.
You don't want to be 10 miles into a mission before you find out your survival backpack isn't up to snuff. There are only a few bags out there that have put in the work necessary to help out on all sorts of trips, and those bags are on display below.
While there's no bag out there that can guarantee you a righteous package on judgement day, the survival backpacks on our list are your best bet for packing trips deep into the backcountry and far away from the nearest quick meal.
The bags fit for the apocalypse are also excellent choices for exploring further, spending more time between fill-ups, and carrying everything you need on your shoulders. We can't predict the future, but we can prepare for it, and today, we'll look at some carry-all backpacks that are here to keep the dream alive.
Survival backpacks on our list range from spartan shells to hybrid packs that can fit as well in the day-to-day as the day of days. Each of these options excels in a particular niche, and they all deserve a place in the arsenal. If you're looking for a deep woods companion or a bag built for full-time living, you've come to the right place.
Quick Answers – Are These The Best Survival Backpacks?
#6 Best Survival Backpacking Pack – Gregory Zulu 40
About Survival Backpacks
Unfortunately, surviving in the wilderness is not just about a backpack. Bags can cart in plenty of dehydrated meals, but no pack can catch dinner for you. While these bags provide the customisable storage and carrying options to help you get out there, you need to have some survival skills to make it through the night.
Ordering a survival backpack and setting off on mad adventures without due preparation is likely to be a one-way ticket to giardia rather than paradise. Ease your way into the backcountry by making several quick-strike missions that allow you to gauge your readiness and prepare a list of essentials.
Packing up your backpack with the right gear is just as important as getting the correct nylon container. The longer you need to survive off of just the equipment on your shoulders, the more essential it is to get it right.
Stick around after our in-depth look at the best survival backpacks and come along for the ride as we explore some of the best gadgets and lightweight survival gear to fill up your bag with.
Best For Alpine Adventures
Best Army Style Survival Pack
Best Hiking & Survival Pack
Best Hiking & Survival Pack
Osprey Stratos 36
> $
> Lightweight Osprey option
> Hydration reservoir and rain cover
Survival Backpack For Long Weekends
Survival Backpack For Long Weekends
Condor 3 Day Assault Pack
> $
> 50 litres of storage spread across seven compartments
> Nylon straps
Best Survival Backpacking Pack
Best Survival Backpacking Pack
Gregory Zulu 40
> $
> Storage capacities on all sides of the scale
> Solid weatherproofing
The Best Survival & Wilderness Backpacks
Backcountry, behind enemy lines, or on the Bangkok skyline, these powerhouses are in too deep to turn back now. Take your adventure to the next level or prep for anything with the best survival backpacks in the industry.
Each of these bags brings thoughtful design and reinforced materials to every corner and excels in one particular niche better than the competition. Choose your own adventure with the perfect bag for your particular wilderness style.
Ladies & Gents, It's Time to Step Your GEAR Game Up. 😉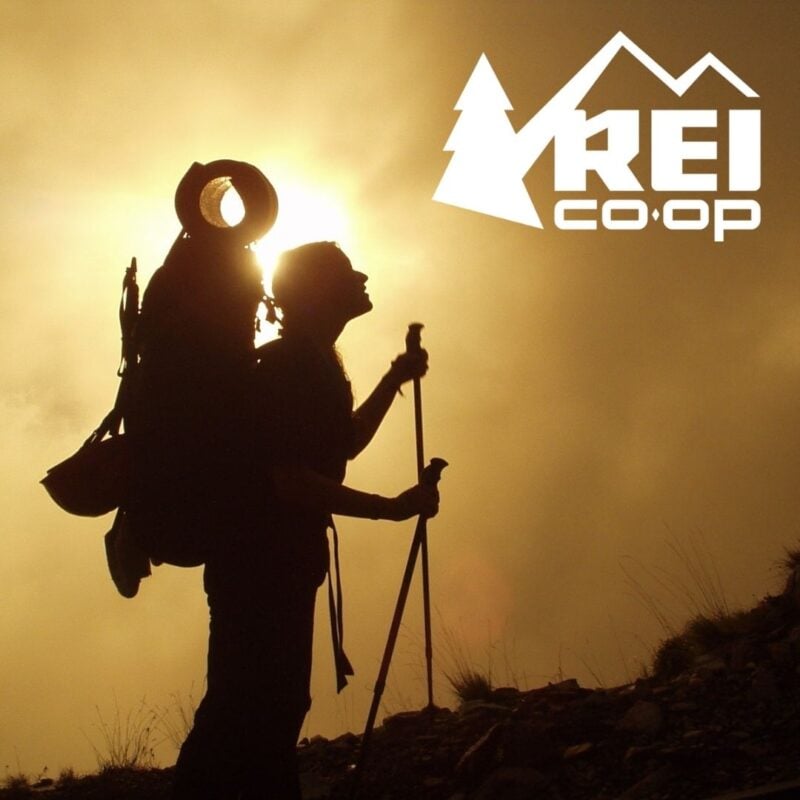 REI is one of America's biggest and most-loved outdoor gear retailers.
Now, for just $30, get a lifetime membership that entitles you to 10% OFF on most items, access to their trade-in scheme and discount rentals.
Join REI Today!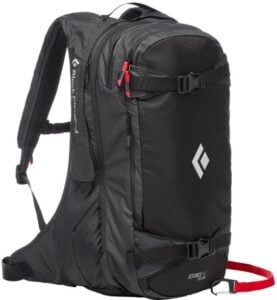 Black Diamond Jet Force Pro Avalanche Pack is our top pick for the best for alpine adventures
Specs
Price – 1500
Material – Dynex Polyethylene
Weight (KG) – 3.11
It is highly unlikely the apocalypse is right around the corner, but there are over 100,000 avalanches in the U.S. alone, every single winter. If you plan on spending serious time on snow-covered mountains or anywhere the weather can turn south fast, you need to prep with the mentality that it's only a matter of time before rocks or snowfall will start tumbling down.
Spending less time in the lift line furthers your need for fundamental avalanche protections. Featuring a battery-powered electric fan that expands in one pull across your body, this beast can supply four airbags before it needs a recharge. The battery system means no unwieldy Co2 cartridges or single-use waste. The only thing this Alpine survivalist is missing is a jet pack.
This high tech backpack can save your life and stow it all, with models that fit between 10-35 litres of lifesaving equipment and a few yummy snacks. A modular booster system allows you to have access to all three different sizes depending on how long you plan on getting out there today.
Our top pick for the best army style survival pack is 5.11 Tactical Rush24 Military Pack
Specs
Price – 184
Material – 1050D Nylon
Weight (KG) – 1.36
The most iconic military style day pack on the market has pages full of copycats for many great reasons. The Rush24 means this pack can fit everything you need for 24 hours of survival rain, sleet, snow or shine in a muted exterior that's tough as nails. Inside, the bag uses a half-zip to open up 37 litres of storage with great organisational mesh and full-on pockets.
When it ships to your front doorstep, the rough rider's backpack will have about 14 different small orange flags that point out where this bag goes above and beyond the call of duty. Pouches and quick-access points are hidden across the exterior, and comfy shoulder straps help carry a heavy load.
The straps running across the outside of this survivalist are a carabiner away from hauling oversized sleeping pads, ropes, or anything else you want to bring without cramming.
For best survival pack, checkout WintMing 70L Camping Pack
Specs
Price – 39
Material – 600D Oxford Nylon
Weight (KG) – 1.3
At an incredibly affordable price, you can get your hands on 70 litres of camouflage storage by tomorrow and get into the woods before the end of the week. All this storage space brings more than enough room for staying deep into the woods for a week, or practically infinitely, if you find a water source.
You can collapse the bottom section to bring the storage down to 50 litres from 70, but this will be a heavy pack no matter what you fill it with. I wouldn't recommend walking serious mileage with this thing fully kitted up, but whenever you do get to camp for the night, you'll have all you need on your shoulders.
Osprey Stratos 36 is one of the best hiking and survival pack
Specs
Price – 170
Material – 420HD Nylon Packcloth
Weight (KG) – 1.5
If we had to pick one pack to rule them all, it might be this lightweight Osprey option. For everything from weekend hikes to carry-on travel, this bag sits at a unique juncture that will help you fly through obstacles like a fast train.
At a mere 36 Liters, it may be slightly smaller than what you had in mind for surviving the apocalypse. Still, this ingenious bag can hold well above its weight. A hydration reservoir and rain cover give the pack protections usually reserved for more extensive hiking options, and a comfortable hip belt finished off the job.
Unlike other slim hiking backpacks, the awesome backpack makers at Osprey wasn't afraid of a few extra grams and kept plenty of weight distributing comforts in this bag's back. You should always plan for a bit of adaptability, so what better place to start than the most versatile bag in the business.

Do You Want to Travel FOREVER??
Pop your email in below to get a FREE copy of 'How to Travel the World on $10 a Day!'.
Meet the survival backpack for long weekends, Condor 3 Day Assault Pack
Specs
Price – 96
Material – 10000D Nylon
Weight (KG) – 1.13
Many backpacks can make backcountry survival more manageable, but few are built with surviving in mind more than this impressive kit. Condor has been on the frontlines of hardcore camping and survival equipment of all sorts, and no other product on their line is more recognisable than this epic assault pack.
Condor optimised the survival backpack for three-day trips. With upwards of 50 litres of storage spread across seven compartments, you can stretch out your stay if you pack smart. Once the main compartments are filled up, or for any oversized gear that still needs hauling, take advantage of the nylon straps that wrap around the pack's exterior to lug some extras.
As long as you find shelter before the showers, this stable bag will bring everything you need to stay out in the woods a while longer.
#6 Best Survival Backpacking Pack – Gregory Zulu 40
For best survival backpacking pack, checkout Gregory Zulu 40
Specs
Price – 189
Material – 210D honeycomb nylon
Weight (KG) – 1.30
Right on the edge of glory sits this 40 litre legend. 40 litres is an incredibly happy medium in the backpack spectrum, bringing more than enough storage for a day or weekend trip without going overboard.
The Zulu series has storage capacities on all sides of the scale. Unless you plan to get out deep into the woods and stay in one place for a long time, anything more significant than this bag will start weighing you down.
Couple that perfect size bag with loads of high-quality build materials and a solid weatherproofing system, et voila; you've got a survival bag that can handle serious mileage.
Kodiak Sitka Leather Messenger is our top pick for the coolest survival bag
Specs
Price – 269
Material – Leather
Weight (KG) – 2.2
Hollywood has taken plenty of stabs at survival looks and post-apocalyptic gear hauling. This leather messenger would fit nicely on Jones' shoulder in the temple of doom or wandering the streets of zombie-infested New York to bring your next survival mission a signature style.
No, this is not a severe survival option. Anyone planning on walking serious mileage or wandering far out of cell service with a home in the bag should probably bring more than this top-grain leather sidebag option. That doesn't mean this well-built satchel is a slouch. Every inch of this bag is reinforced and built out of some of the most durable brass and natural materials.
As part of a complete arsenal or flung over your shoulder on your next two-wheeled adventure, this bag has a real place in your arsenal without providing high tech storage some other survival bags bring to the table.
Essential Survival Gear
Now that you've found a great survival partner, it's time to fill 'er up. Your bag will only get you as far as the gear inside of it, so let's look at a few absolutely critical aspects of any prepper's checklist.
This gear, plus the right survival backpack, will elevate you from surviving to thriving.
For each piece of gear, just a short write up about what it is, why you need it, and why this is the best one you can buy
This bivvy bag may just be the best lightweight shelter on the planet. Whether you plan on packing the farm or keeping the weight down, the Twilight has earned a place on your packing list. Every trip into the woods can wind up an overnighter. At way less than a pound, this bivvy provides excellent protection and should be taken along on every walk into the woods.
Thanks to its four seasons of weather protection, heavy flooring reinforcements, and breathable mesh panel, this bivvy can be employed in a hurry and offers an excellent place for shut-eye no matter where you wind up for the night.
The closest thing to hauling along your toolshed, this multi-tool can set up camp, help fix ripped tarpaulin, gut a fish, and gather firewood, all while fitting in the palm of your hands. 21 tools are easily accessible thanks to the magnetic technology that lifts this multi-tool above the competition.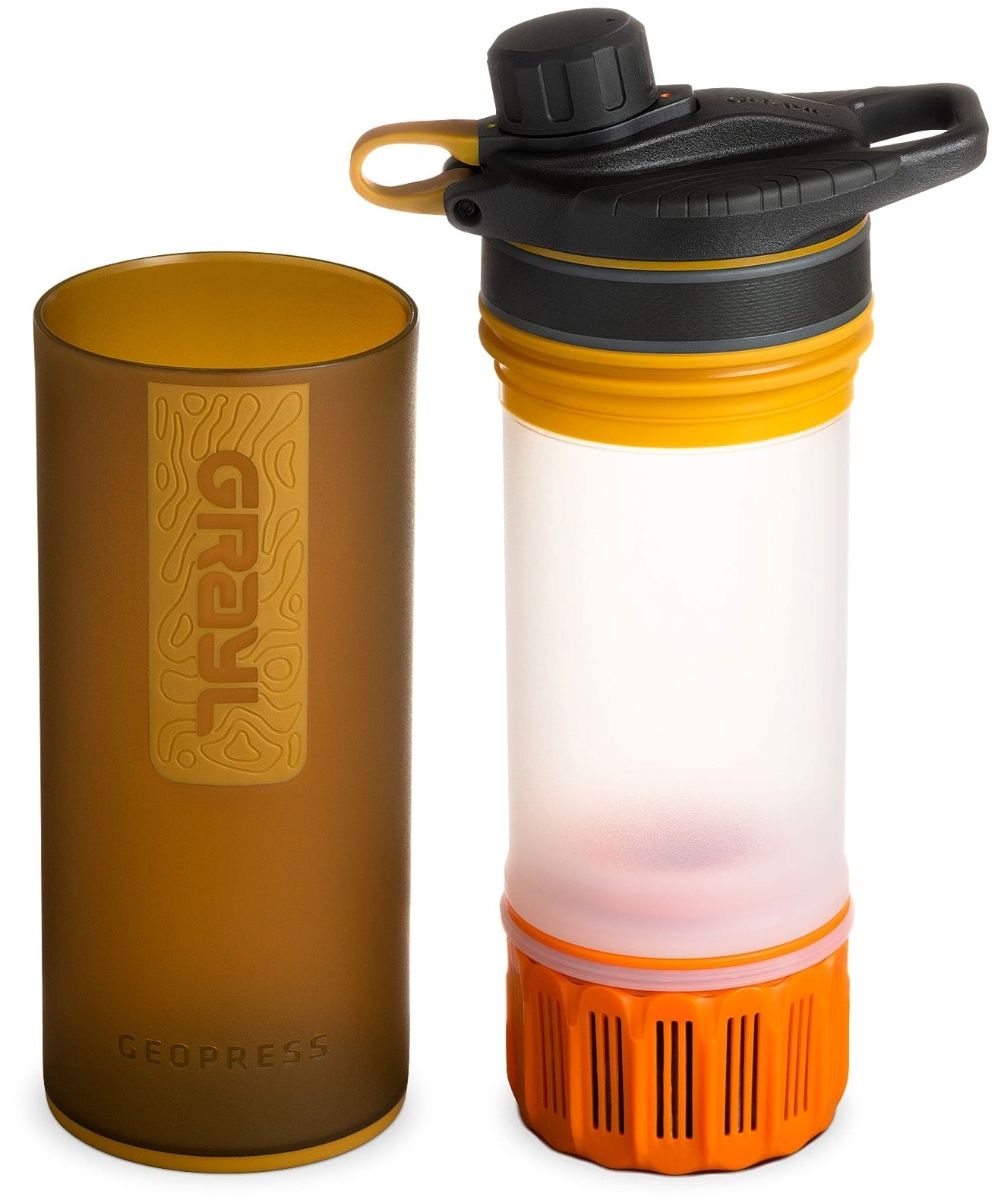 Wilderness survival is all fun and games until you run out of water. Luckily, filters like this Geopress means as long as you can get to a water source, you can whet your lips around 24 ounces of purified water in eight seconds.
That speed makes the Geopress the fastest in the industry at cleaning up dirty taps and flowing rivers. The press goes above and beyond by filtering out heavy metals, microplastics, and usually uncovered water pollutants.
Whether heading out of the house for an hour or never coming back, please find room for a first aid kit. While bringing along any combination of Neosporin and bandaids is better than nothing, this all-encompassing medkit has 82 different pieces to address injuries and nasty surprises while on the road.
The kit comes stacked with an impressive assortment of medical equipment and found space for other survival essentials. Beyond first aid, this medkit provides an emergency blanket, tactical knife, and fire starter tools that will get you through a bad night in the woods.
The best present of all… is CONVENIENCE!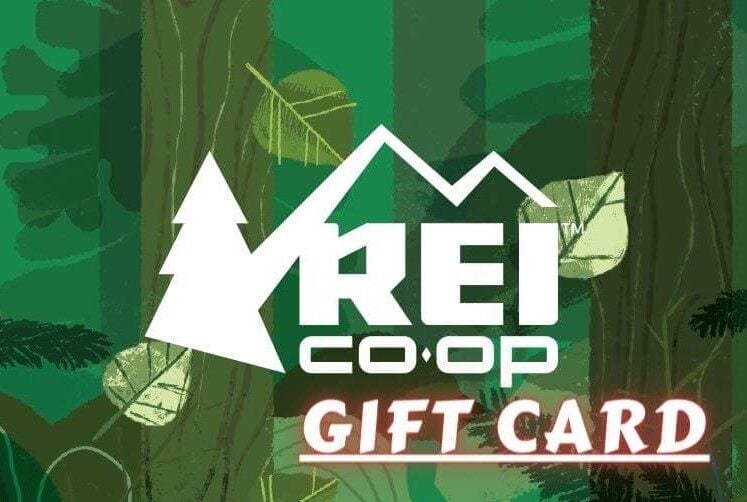 Now, you could spend a fat chunk of $$$ on the WRONG present for someone. Wrong size hiking boots, wrong fit backpack, wrong shape sleeping bag… As any adventurer will tell you, gear is a personal choice.
So give the adventurer in your life the gift of convenience: buy them an REI Co-op gift card! REI is The Broke Backpacker's retailer of choice for ALL things outdoors, and an REI gift card is the perfect present you can buy from them. And then you won't have to keep the receipt. 😉
Buy on REI!
Best Survival Backpacks

| Name | Volume (Litres) | Weight (KG) | Dimensions (CM) | Price (USD) |
| --- | --- | --- | --- | --- |
| Black Diamond Jet Force Pro Avalanche Pack | 25 | 3.11 | – | 1500 |
| 5.11 Tactical Rush24 Military Pack | 37 | 1.36 | 35.56 x 12.7 x 35.56 | 184 |
| WintMing 70L Camping Pack | 70 | 1.3 | 34.03 x 17.01 x 73.02 | 39 |
| Osprey Stratos 36 | 36 | 1.5 | 67.99 x 37 x 27 | 170 |
| Condor 3 Day Assault Pack | 50 | 1.13 | 43.18 x 27.94 x 55.88 | 96 |
| Gregory Zulu 40 | 40 | 1.30 | 60.96 x 31.11 x27.94 | 189 |
| Kodiak Sitka Leather Messenger | 19 | 2.2 | 45.72 x 33.02 x 12.7 | 269 |

Our GREATEST Travel Secrets…
Pop your email here & get the original Broke Backpacker Bible for FREE.
Final Thoughts on Survival Backpacks
I wouldn't want to come across any of these survival backpacks in a dark alley. Built to last and full of scrappy features, every bag on our list will give you a fighting chance. All you have to do is pair up the particular blend of characteristics that best pushes you forward, sharpen up your cartography skills, and get out there.
The survival backpacks we looked at today are only part of the puzzle. When surviving without a roof over your head, the only thing you can expect is the unexpected. Over-prepping yourself for whatever you're getting into and a foolproof list of emergency plans if shit hits the fan are other essential ingredients in wilderness survival.
Prepping begins with your Nylon knapsack. These survival backpacks all pack the necessary space and intelligent upgrades to set you on a path toward success.
---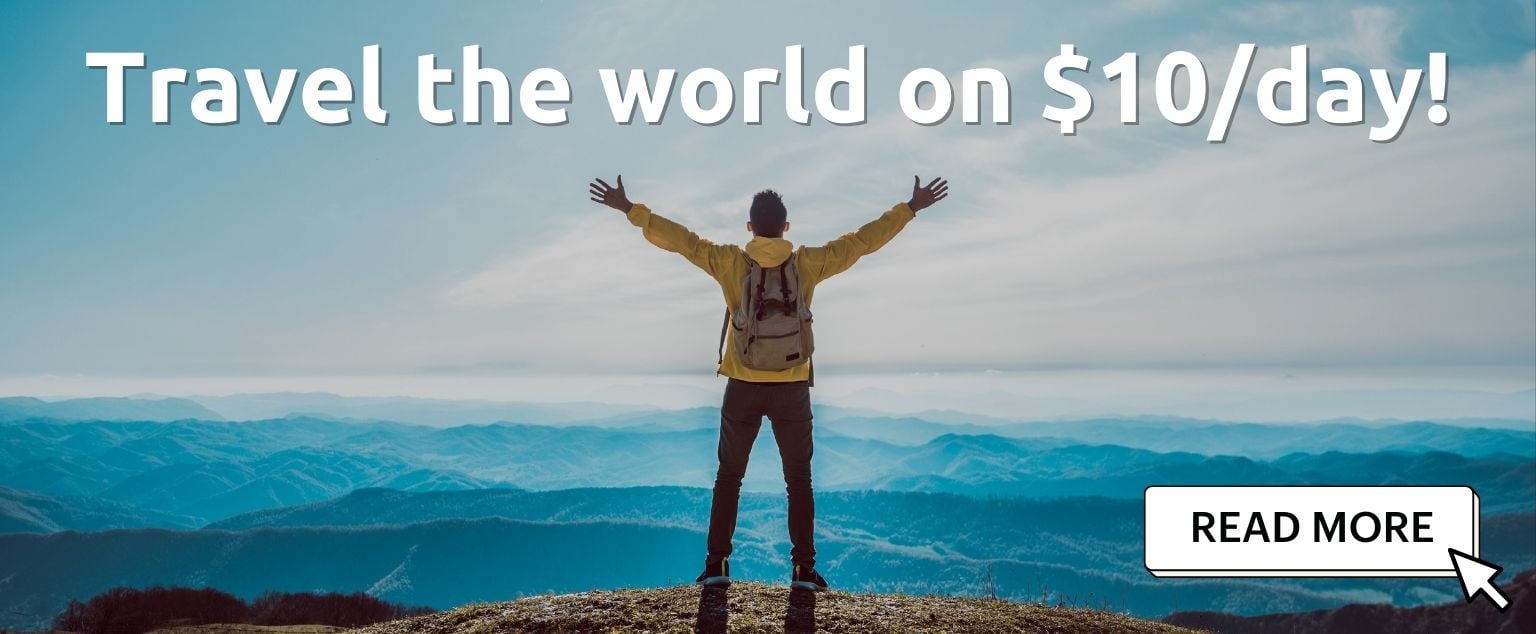 And for transparency's sake, please know that some of the links in our content are affiliate links. That means that if you book your accommodation, buy your gear, or sort your insurance through our link, we earn a small commission (at no extra cost to you). That said, we only link to the gear we trust and never recommend services we don't believe are up to scratch. Again, thank you!