Planning a vacation abroad can be overwhelming, to say the least. Should you travel on your own or with a group tour? What are the best group travel companies? Where should you even go!?
At The Broke Backpacker, we provide information and inspiration for how to travel affordably. Together, our team has assembled decades worth of knowledge through our own solo and group travels, adventure travels, and beyond.
Ultimately, we know how to travel independently, but we also understand the value of traveling with a travel tour company.
We've been to just about every continent (pending Antartica) and understand the planning and mindset needed to execute a kick-ass trip.
Despite our years of DIY travel, we've also been on quite a few small group tours, and we believe there are plenty of reasons it makes sense to travel with an awesome tour company versus alone!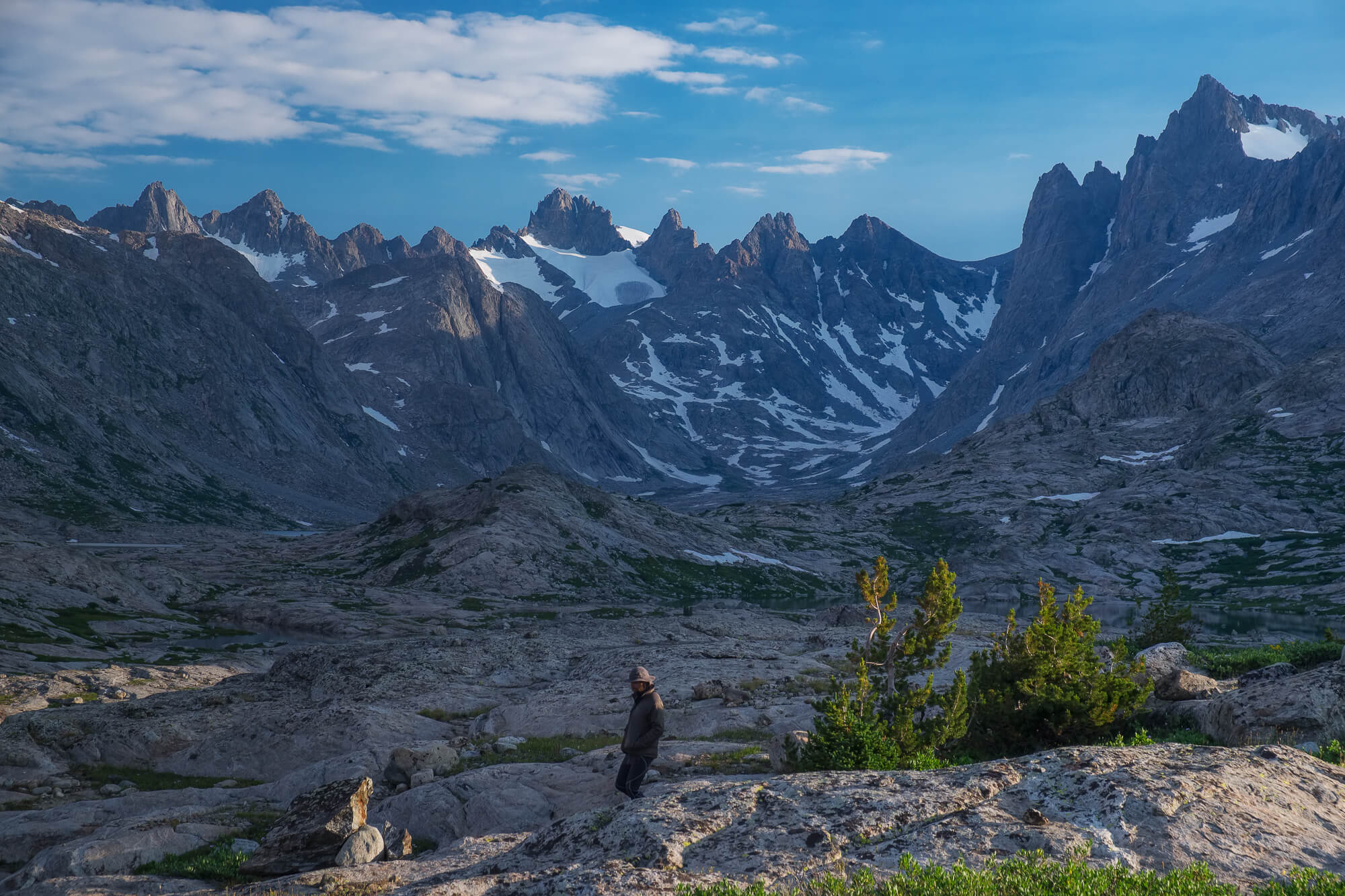 Should YOU travel with a tour company? Ask yourself these SIX questions:
1. Are you allowed to travel to this region on your own? (I.E. – Antartica, countries where you need an LOI (like Pakistan))
2. Are you short on time?
3. Do you want to travel with other like-minded people?
4. Do you feel uncomfortable visiting X country or region alone?
5. Does your planned destination have poor travel infrastructure?
6. Is it expensive to travel in this region alone?
If you answered yes to any of these questions, then traveling with a tour company may be your best option.
We've put together this incredibly comprehensive and honest rundown on the best tour companies and small-group tours throughout the world.
I've organized these travel tour companies into several categories too, including tour itineraries by continent, and the 10 best adventure and wildlife tours, overall.
I've reviewed many different types of tour companies, from adventure tours and eco-conscious companies to tours for solo travelers, families, adventurers, and more. No matter what your style of travel is, I guarantee I've listed one of the best tour companies for YOU!
Quick Answer: What are the Best Tour Companies for Adventure?
1. Epic Backpacker Tours – Leading Small Group Tours in Incredible Countries
2. G Adventure Tours – Budget Travel Tours all Over the World
3. Mt Sobek – Adventurous Travel Tour Company
Top 6 Reasons You Should Book a Tour Company
Maybe you need help planning a budget trip to Africa. Perhaps, you want to hike in the Karakorum Mountains of Pakistan but have no idea how you could get there alone. Maybe you want to spend less time organizing your trip and more time enjoying it.
From budget trips to hiking tours in Pakistan to senior travel in Europe… The world is a big place, and narrowing down your next destination is hard enough.
Once you figure out where you want to go, you need to determine how much it will cost, how long you should go, how to get around, learn more about the culture, the language, and more!
There are plenty of reasons to book your vacation with a tour company, but here are the top 6 reasons to book a group tour!
1. You're nervous to travel alone
Even the most seasoned travelers might feel nervous about visiting certain countries independently. For me, it was East Africa. I was excited to visit, but unsure about traveling such vast distances on rough roads alone.
Another place includes Pakistan, where public transportation and travel infrastructure can be minimal, if not completely absent. I've heard similar things said about China, Iran, and most of the 'Stans.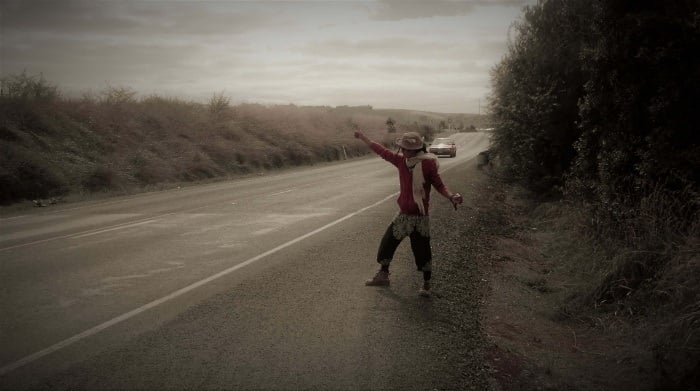 2. You're short on time
When you book a tour the accommodation, transportation, and food is handled for you, saving you precious time and preventing plenty of migraine-strength headaches so you can enjoy your precious vacation days without worry.
Travel is synonymous with things going awry. It's just a part of the experience. While I welcome the hiccups and roadblocks, sometimes I just want to enjoy my time off.
Don't get me wrong: on a tour, something WILL go wrong. Maybe you'll get sick, or a hotel will be booked up or a bus sold out. Your car might break down, enlisting the need of a mechanic. Roads may be shut down due to weather or election protests.
No matter the reason, things never go according to plan, but when you are with an organized tour, the experts and local guides will be the ones ironing out the kinks, not you!
For this reason alone, organized tours offer great value for money because you get to enjoy your vacation while you're on it…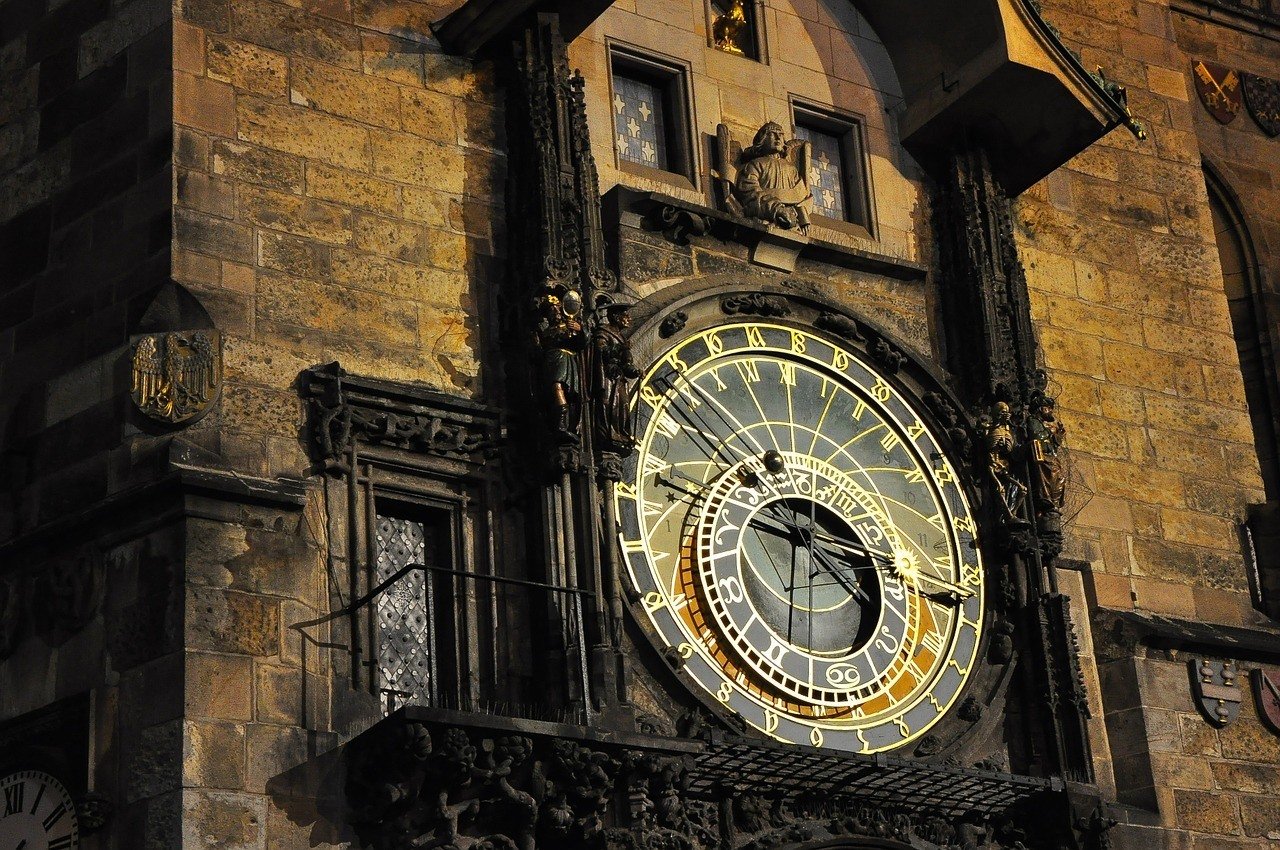 Secondly, researching and planning for a trip can be quite time-consuming, and, honestly? You don't really know a place until you get there yourself. You can plan from your computer all you like, but it takes actually traveling somewhere to put together a realistic itinerary.
The best tour operators – take it from someone who has planned itineraries for work! – ensure they create an itinerary full of highlights and off the beaten path alternatives to give their guests the best experience possible.
Tour companies KNOW their countries like the back of their hands. They have the needed connections and experiences to travel there.
3. You Want to Cover Long Distances (in a relatively short amount of time)
This kind of goes hand in hand with my second reason for hiring a tour company, but essentially, a tour will be able to cover much greater distances than you could alone.
Depending on which country you visit, organizing transportation can be difficult and/or expensive where public transportation is non-existent.
Places that come to mind include Pakistan, vast Patagonia distances, most of sub-Saharan Africa (excluding South Africa), South Asia, and the Middle East.
Plus, on a group tour, your driver will drive those 12-16 hour days while you get to rest.
If you only have a 2-week vacation window and want to squeeze in as much as possible, then choosing one of the top group travel tours makes sense. As someone who has personally designed and assembled itineraries for work, I can promise you it would be impossible to go to as many places as a tour does on your own.
4. You don't want to travel alone
Traveling alone can be a great and enriching experience, but I completely understand wanting to meet other travelers! That's ALSO a part of the experience!
Furthermore, solo travel CAN be expensive, especially in remote areas and underdeveloped countries, where you may have to book private cars, rooms, and more on your own.
The best tour companies have a way of assembling together a core group of like-minded travelers that creates a homey community while you're far from home. For many, the people ON the tour end up being an unexpected highlight of any organized trip!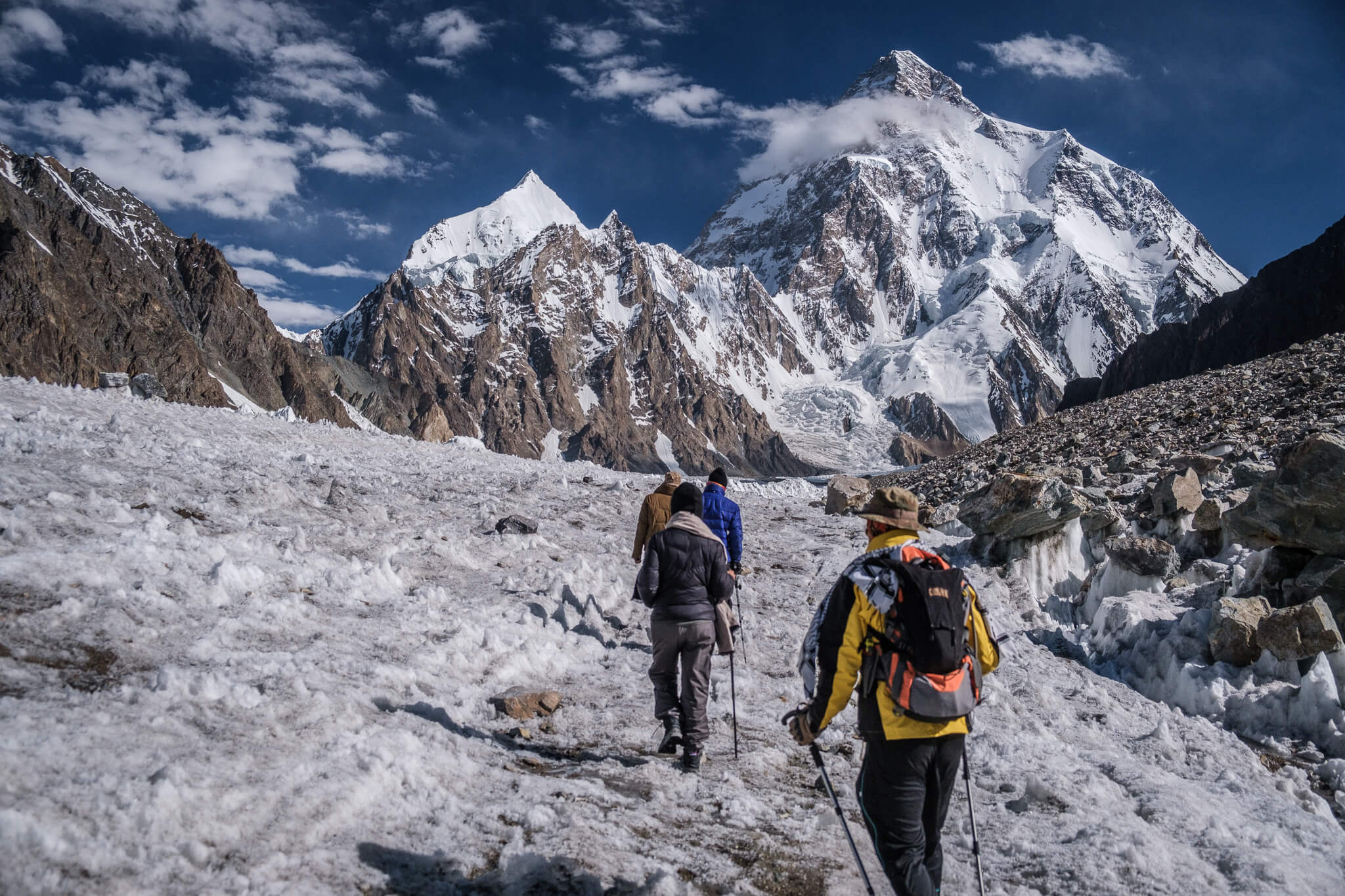 If you are feeling unsure about traveling alone for the first time, or you want to meet cool travelers in destinations where there are fewer travelers in general, a group tour is an excellent choice!
Plus, as I mentioned before, organized travel tours help to keep costs down for solo travelers, especially where local transportation or hostels are few and far between.
5. You want to enlist the help of expert guides and locals!
One of the best reasons to book a travel tour is simply for the expertise of a guide in a new destination where the language, culture, and customs are unfamiliar to you.
Expert guides who understand the intricacies of your destination will make sure to book comfortable and clean rooms, safe-to-eat food, A/C transportation, etc. Not only do guides help things run smoothly, but they can also offer up interesting and valuable information throughout your trip.
You can also be assured that the enlisted local guides will valuable and provide a great experience (otherwise they wouldn't be sub-contracted). No more haggling and getting scammed on your vacation!
And finally, there are some destinations you NEED a tour, like Antartica, or many safaris in Africa (which require a guide to enter).
6. You want to travel responsibly and sustainably
This is a topic we, at The Broke Backpacker, talk about often because we truly care about our impact on our environment and the places we travel to.
As travel becomes more affordable and accessible, we need to be extremely conscious about what that means for the people, cultures, and eco-systems we visit.
Planning a responsible trip, however, requires a lot of research, so it can make sense to recruit a tour operator who has already done the legwork and runs a responsible business.
I wrote an entire guide on how to travel responsibly, ethically, and sustainably because it's a huge topic that deserves its own post.
What does it mean to travel responsibly?
Traveling responsibly is about demonstrating respect for the people, culture, and environment you're visiting. This can mean staying with a local homestay versus a multinational chain, eating local versus fast-food chains, and choosing to travel slow instead of flying.
How you travel should be reflected in your everyday life back at home as well! Small choices, like foregoing single-use plastic, supporting small and local businesses, eating local, and choosing slow, sustainable fashion are just some of the ways to be environmentally conscious.
These choices shouldn't stop when you are traveling!
Responsible travel also helps to fund environmental and cultural conservation and gives locals a reason to conserve, so you can leave a place better than before you visited.
Important topics to research before your trip include ethical animal tourism, how to offset your flight carbon footprint, volunteer tourism, and a tour operator's reputation among the local communities they work with.
How to Choose a Responsible Tour Operator
By traveling with a tour operator that is genuinely committed to responsible travel, the fundamentals of supporting local communities and limiting your environmental footprint will have already been built into your trip.
If you prefer to travel independently, chances are you will still use operators and guides for parts of your trip, so you will want to choose a trustworthy tour operator regardless.
The first place to start your research is the tour company's website. If they are operating responsibility they will advertise their credentials and practices.
That said, as the "eco-tourism" industry becomes more and more popular, fraudulent companies will continue to take advantage of this… especially in the animal tourism industry. Do your homework before visiting elephants, lions, etc…
Make sure to ask the company about its best practices as well. Ask them the hard questions, like how they choose the locals they work with (and if they do at all…), where you will be staying, how you will be traveling, if any profits go towards non-profits or grass-roots organizations, etc. Find out first-hand if responsible travel is a topic they care about.
Check out the World Tourism Organization's definition of sustainable tourism.
The World Tourism Organization is taking steps in the right direction by addressing the travel industry, environment, and host communities, but I think we can do better than their definition by not only cutting back on our negative impact upon cultures and environments but also by making places even better.
Best Tour Companies Broken Down by Continent
Below are a dozen travel tour itineraries organized by continent. Some of the best tour companies may be listed multiple times under different itineraries.
Later, I review the top adventure tour companies if you are not set on a specific destination but rather a specific type of adventure: from hiking to biking to wildlife and beyond.
I have done my due diligence to pick companies that offer meaningful travel experiences that make this world a better place, but I can't review them all! Let me know in the comments if you think I missed an incredible travel tour company or tour experience!
Best Tour Companies in Asia
These are the best travel tours leading adventures in Asia. I have highlighted a few different companies ranging from off the beaten path adventures to luxury travel tours to eco-conscious and beyond.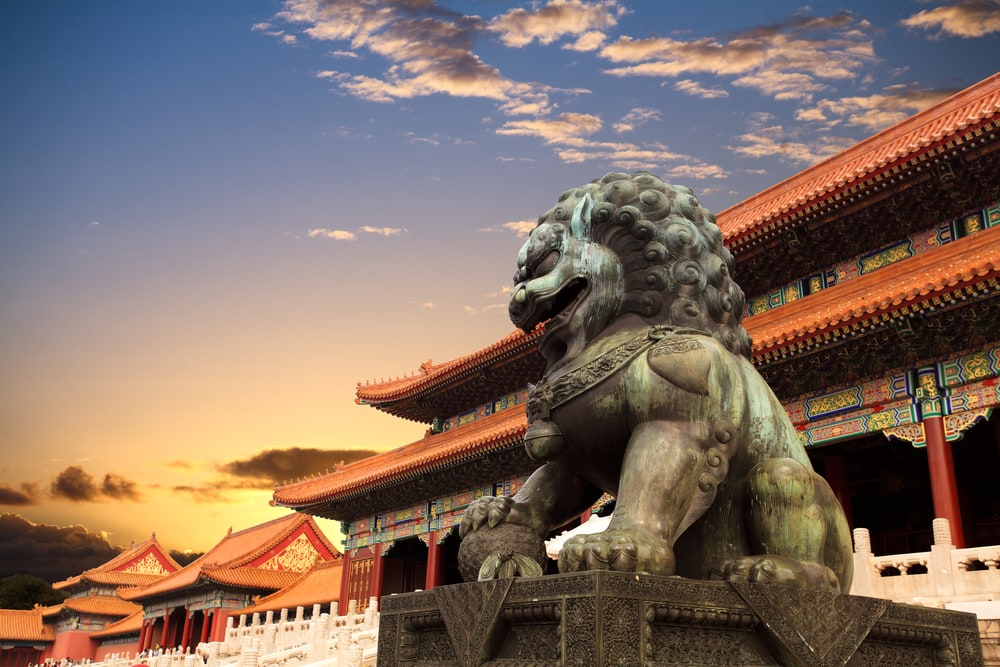 Tour Highlights: Hike across a glacier; stay with a family in a local Hunza Village; explore northern Pakistan
Tour Length: 15 Days
Price: $2,200 USD
If you are looking for the trip of a lifetime, then look no farther than Epic Backpacker Tours' flagship Pakistan itinerary.
Epic Backpacker Tours is a small tour company creating meaningful connections between travelers and the countries they visit.
This two-week tour takes you deep into the Hunza region of Northern Pakistan, where you will get a taste of the Pakistani mountains on treks into the Karakoram mountain range and Himalayas Mountains, including a hike on a growing glacier and the opportunity to visit Nanga Parbat's basecamp!
One of my favorite parts of this travel tour is the stay in a remote mountain village, where you get to spend quality time with locals, eat homemade and tasty cuisine, and experience a side of the world most people never will.
Epic Backpacker Tours enlists their unique connections and take care of all the on-the-ground logistics to give their guests an authentic experience that would be pretty impossible to replicate if traveling solo.
I know the tour leaders and owners well and can say full-heartedly that they are passionate about giving people authentic experiences and also providing meaningful opportunities to the locals they work with on the ground. And they do it for an AFFORDABLE price.
Epic Backpacker Tours is involved with multiple community projects in Pakistan and a percentage of the tour profits go to funding projects in Hunza.
Their team of highly experienced and well-qualified staff go above and beyond to create a cultural and adventurous itinerary in a challenging-to-visit country, which makes them one of the best travel tour companies in the world.
Thanks to Epic Backpacker Tours, Pakistan went from being a far off country I never considered visiting to, now, one of my favorite countries.
Tour Highlights: Travel along the ancient silk road among incredible scenery and culture
Tour Length: 29 days
Price: $7,521
The five 'stans of Central Asia – Turkmenistan, Uzbekistan, Tajikistan, Kyrgyzstan & Kazakhstan – are amongst the world's least visited yet most adventurous destinations.
For this itinerary, you will soak up the Stans' scenery and culture – from the Tien Shan "Mountains of Heaven" to the architectural phenomena of Uzbekistan's Silk Road Cities to the homestays and horse treks in Kyrgyzstan.
This itinerary will take you along the ancient trade routes of the silk road to the modern white-marble cities of today. Wild Frontiers Travel is one of the best travel companies for anyone who wants to explore some of the world's least understood and most fascinating places.
The tour includes local guides and drivers, most food, all transport and accommodation, and all entrance fees and excursions. They also provide a carbon-offsetting contribution to Carbon Clear (the founder of the International Carbon Reduction and Offset Alliance) if you book your international flight through their office. Amazing!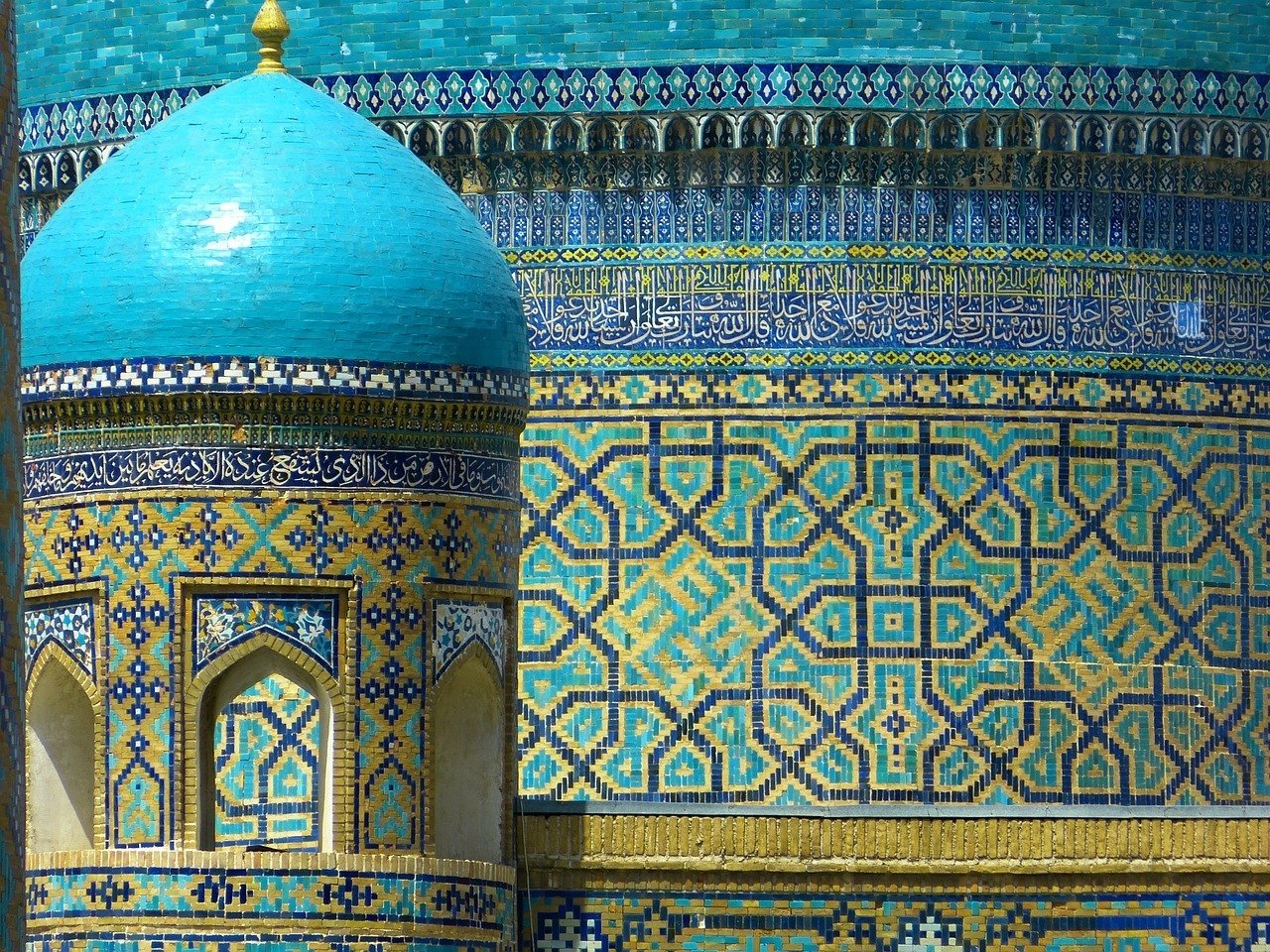 Tour Highlights: Skardu Region, Nanga Parbat, and Deosai National Park
Tour Length: 16 Days
Price: $2,200 USD
Epic Backpacker Tours just launched another epic Pakistan itinerary that takes you deep into the Karakorum Mountains on a true trekking adventure to the Skardu Region, Nanga Parbat, and Deosai National Park.
This part of Pakistan is home to some of the biggest mountains in the world and is the perfect playground for adventurous souls.
Highlights include a multi-day trek in the legendary Karakoram mountain range, the raw beauty of Deosai National Park, campfires in Fairy Meadows, EPIC views of K2, Gasherbrum, and Nanga Parbat, and a hike to the top of Moses Peak @ 5200 meters.
This is one of the best hiking tours in Asia, as you truly get to explore remote and beautiful mountain scenery with the comfort of expert guides, private transportation, and more!
Epic Backpacker Tours is making serious moves towards no single-use plastic on their trips (in a country where clean water is hard to come by) through gravity filters via MSR and the Grayl geo-press filters. They believe that we – travelers and nature lovers – must protect the environments that we visit!
They are also working on a new community project with an animal rescue center in Lahore, Pakistan.
Best Travel Tours in Africa
I spent months traveling through Africa myself, both independently and with a group tour. Both have their pros and cons, but there is no way I could have had the experiences I did WITHOUT a travel tour.
Below are some of the best travel tour companies in Africa. I recommend booking a tour for at least a part of your trip IF you are traveling alone or as a couple of people on a limited budget, want to cover large distances, or want to go on a safari (outside of South Africa, where it is easy to DIY).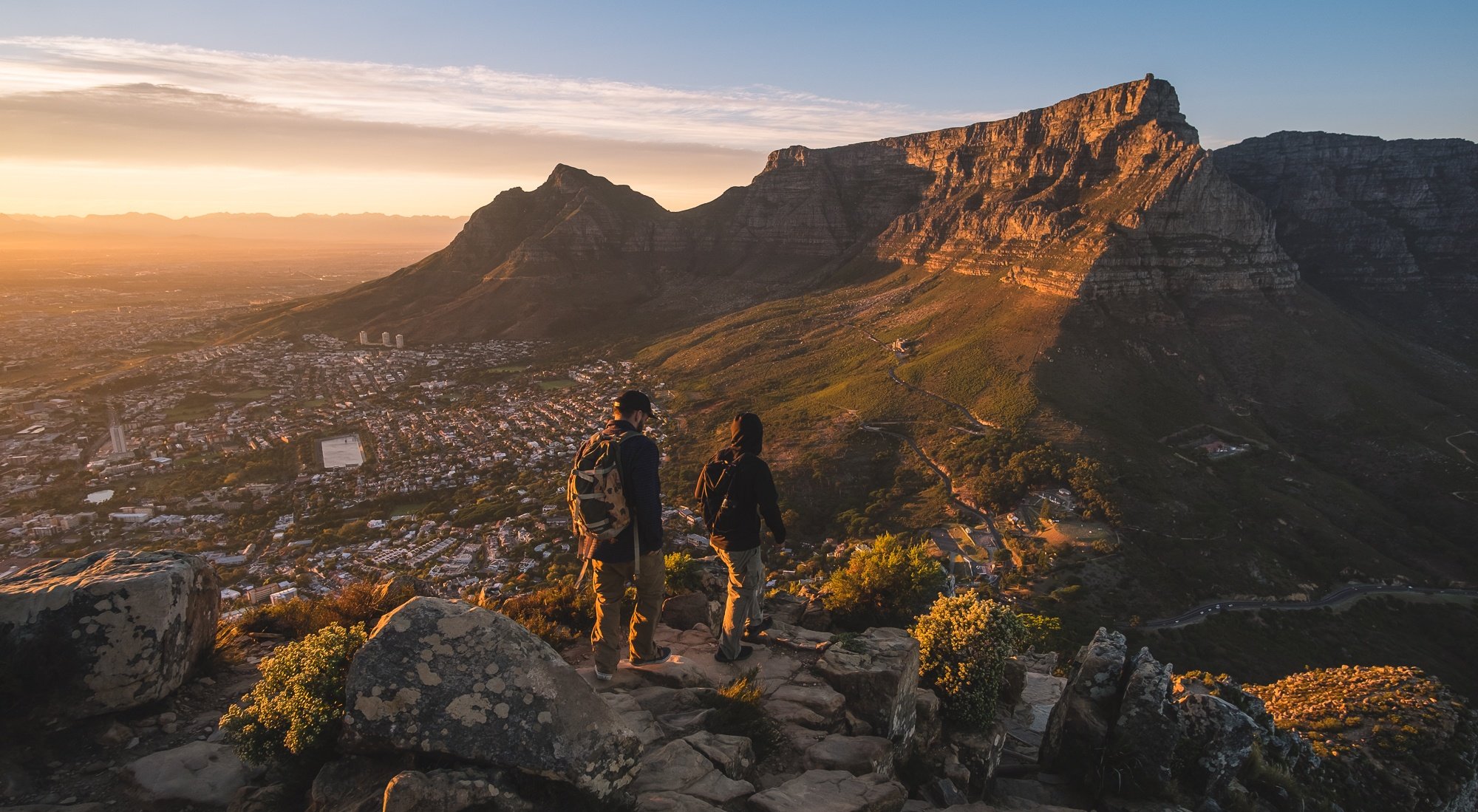 Tour Highlights: an Overland exploration of adventurous destinations in West Africa
Tour Length: Up to 134 Days!
Price: From 3,000 USD + (134 day trip is closer to. 12,000 USD)
Another budget overland tour, Dragoman takes you to one of the hardest regions to travel in the word… West Africa.
This is one of the best adventure tours. Why? Because adventure is precisely what you get. The roads are rough, things don't go to plan, and the climate can be uncomfortable – but the unpredictable nature of the travel is what gives you the ultimate freedom and adventure!
West Africa is an unforgettable cultural journey. From the stunning beauty of the Fouta Djallon highlands and the Beninese coast to the myriad of remote villages dotted through the landscape to the warm and friendly locals, the region is truly unique and very special.
Dragoman's route starts (or ends!) in the cosmopolitan Senegalese capital of Dakar on the western tip of the continent, and heads through the rarely-visited and wonderful countries of Gambia, Guinea-Bissau, Guinea, and Sierra Leone, before heading east through the remote roads of the Ivory Coast, Ghana, Togo and Benin.
One of their longest trips takes you from Dakar to Cape Town in 123 days. WHOA.
Honestly, West Africa is one of the hardest places to travel alone. Enlisting the expertise and help of a company that has been doing this for years is a no-brainer.
Summit Kilimanjaro with Tusker Trail – A Luxury Tour
Tour Highlights: an Overland exploration of adventurous destinations in West Africa
Tour Length: 10-12 days depending on the route
Price: From 5,400 USD
When it comes to climbing Kilimanjaro in Tanzania, Tusker is one of the best Kilimanjaro tour operators on the mountain.
Unlike most companies who hire out guides and porters, Tusker has their own guides, porters, and gear, and prioritize safety above all else. They don't just talk the talk, then walk the walk (no pun intended).
They've been leading teams to the summit for more than 40 years and has an extremely high success rate, which is ESSENTIAL. This is partly due to their expertise and gear, but also their time frame.
While most bare-bones tours will hike you up in 5-8 days, Tusker takes almost double the time, so you can really enjoy the experience. This is one of the main reasons they are more expensive than other tour operators on Kilimanjaro.
Plus, Tusker hires plenty of porters for each trip to transport comfortable and high quality of gear and food.
While many tour outfitters will feed you pasta every day for dinner, Tusker Trail partners with the Culinary Institute of America to train our Kilimanjaro chefs and creates extraordinary climbing menus. This is what we call luxury.
They also have 2-6 guides per trip (depending on how many guests there are). Most groups range in size from 6-12 people, although often times they are even smaller than that. This is a huge plus when you are tackling such a difficult trek!
This is a luxury Kili tour. You can definitely show up to Moshi, Tanzania and book something much cheaper at the last minute, but if you are not an experienced hiker, then you should book a company with great guides and an extremely high safety and success rating ahead of time.
We also love that Tusker takes the time and money needed to properly train their guides and porters in medical safety and wilderness knowledge.
Best European Tour Companies
Whether you just turned 18 and want to go on your first European backpacking trip, or you are a bit older and looking for ultimate luxury, these are some of the best European tour companies!
Originally, when I think of European group tours I picture big buses and hordes of tourists zipping around Rome and Paris with cameras around their necks and fanny packs around their waist.
Though there is nothing wrong with sporting a fanny pack and taking pictures – quite the opposite really – tour companies have evolved into much more than stereotypical tourist traps and mediocre food.
Now, the best European tour companies are featuring authentic, cultural adventures with locals, a more eco-friendly impact, and smaller groups for a more intimate experience.
Is This the Best Travel Backpack EVER???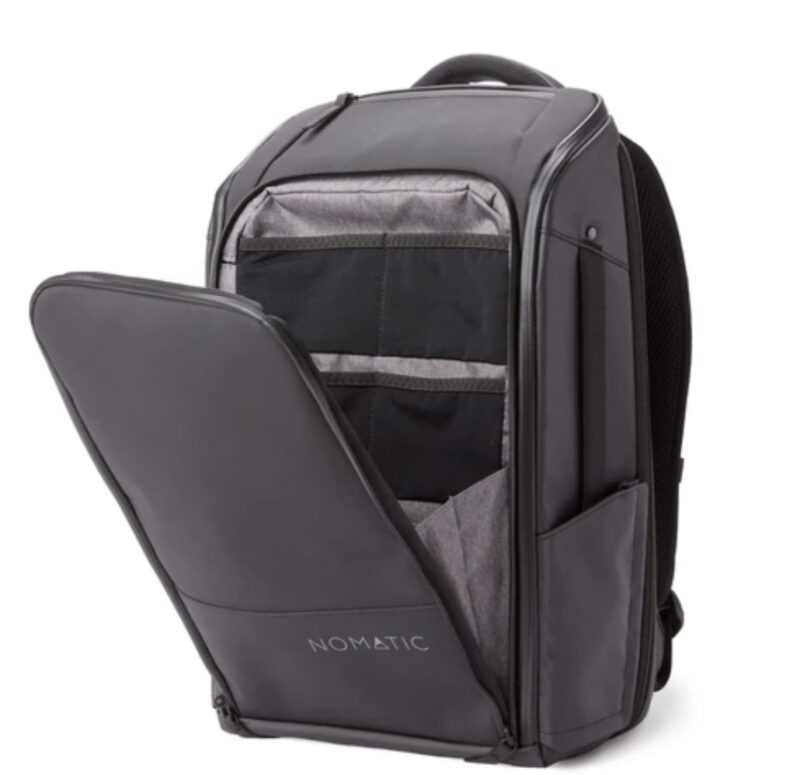 Busabout: Hop-on, hop-off bus
Tour Highlights: an Overland exploration of adventurous destinations in Europe
Tour Length: 1 week to 6 months
Price: From $229 – $1,189 USD
Are you looking for a budget European travel tour? Well, Busabout is the best travel tour company in Europe for backpackers and solo travelers.
That said, they're not so much a travel tour company than an efficient and affordable transportation system! You pay for a timed or unlimited hop-on-hop-off bus pass that is on a set route passing through most of Europe's most popular cities and towns: 38 destinations in 14 countries.
Although the route is set, Hop-on Hop-off gives you the freedom to create your own itinerary, "hopping on and off" when you feel like it. They have different types of passes depending on your time frame and budget as well as optional excursions in the destinations.
Plus, it's a great way to meet and travel with like-minded people! You'll also get to talk to the drivers and guides for insider information on your destination.
Tour Highlights: Adventure, Hikes, Luxury Tours
Tour Length: Varies depending on tour!
Price: Varies, averaging around $5,000 USD
Mt Sobek is consistently rated one of the top adventure tour companies in the world! They have itineraries throughout the world (a few of which are reviewed later in this guide).
They've been exploring Europe for nearly 50 years, and have tons of incredible itineraries throughout the European continent alone.
I love Mt Sobek because all of their routes involve some type of adventure in nature via their longstanding relationships with expert guides who work exclusively for MT Sobek and live locally.
As I've said before, a huge reason to choose a tour company versus traveling independently is for the connections the company has with locals. With Mt Sobek, you get that.
They are well known for their Alps tours – specifically the Tour de Mont Blanc. Each of their guides is qualified by the prestigious Companie des Guides de Chaminox — the world's oldest and largest guide association — and they often descend from generations of mountaineers.
The Tour du Mont Blanc adventure is an 8-day trek where you take in the breathtaking scenery around the famed Mont Blanc peak and cozy French and Swiss Alpine villages. This classic itinerary includes expert guides, charming accommodations, and stellar food!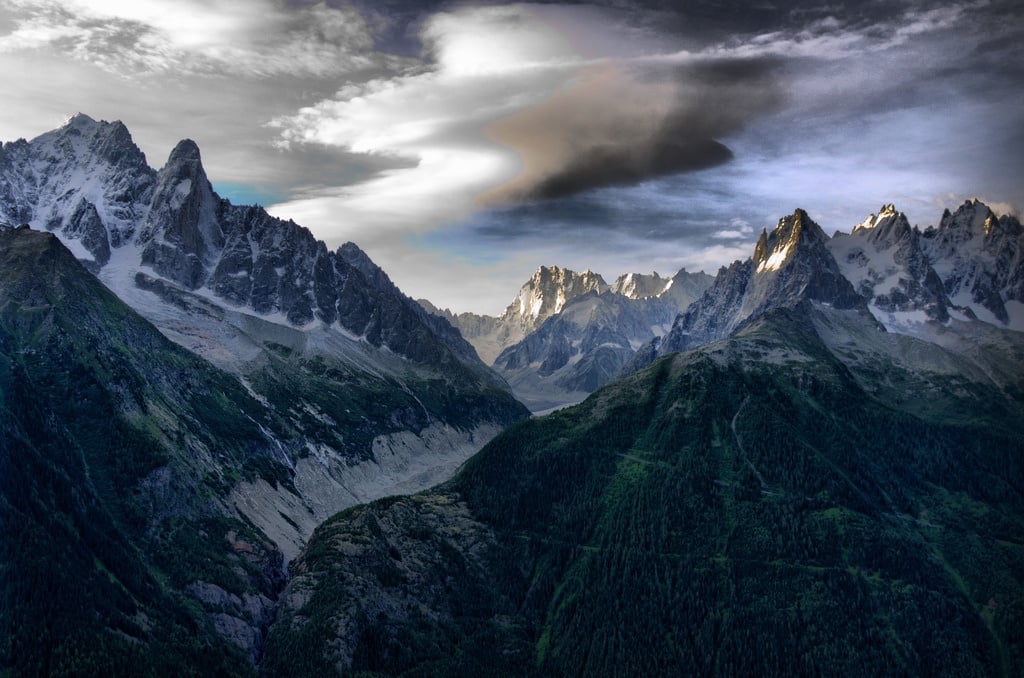 Best Group Tour in Australia, New Zealand, and Oceania
While Australia and New Zealand tend to be a bit easier to travel independently, there is so much to do and see in this part of the world, and a solid travel tour can help you get around if you're pressed for time!
I have included some of the most unique itineraries and more remote places in Australia below 🙂
Oceania is a different story. I'm talking about the remote South Pacific Islands, for which it makes sense to book a cruise/travel tour to visit multiple islands!
Highlights: Cover vast distances in Western Australia and see some of the world's best beaches.
Tour Length: 10 Days inc. 9 Destinations
Price: from $1,186USD
This is one of the best budget travel tours in Australia! On this tour, You'll get to explore Australia's remote west coast and some of the best beaches in the world!
West Australia's coast and desert regions are vast, amenities sometimes sparse and isolation palpable, so going with a fun group tour and meeting other travelers is a great aspect of this tour.
Best Travel Companies in South America
South America is a massive continent with so much to do and see. If you are trying to cover a lot of distance in a shorter timeframe, then you should book a group tour.
Furthermore, places like the Galapagos and Antartica are almost impossible to see without an organized tour, so you'll definitely want to pick from one of these top group travel tours!
Finally, you are spoilt for hiking routes in South America, between the Andes, Patagonia, the entire country of Brazil, and the Amazon!
If you have little experience hiking, then you should book a hiking tour company in South America. Even if you do have hiking experience, some of South America's best hikes take place at high altitude and many do not have marked trails.
You will need map reading and navigational skills as well as technical experience! Hiring a company to help with cooking and supplies may be worth it alone!
Tour Highlights: Visit multiple countries across South America from
Tour Length: 39 Days
Price: from $5,269 USD
G Adventures is one of the best adventure tour companies in South America. If you are traveling South America on a budget, want to meet like-minded travelers, and see many sides of South America, booking a tour with G Adventures is your best bet!
This is G Adventures' longest South America itinerary, taking you from Rio de Janeiro in Brazil to Lima in Peru.
There are so many highlights on this trip that I don't know even know where to start: from the sands of Copacabana to the heights of the Andes to the powerful Iguassu Falls to the wetlands of the Pantanal and largest salt flats in the world in Bolivia.
Get off the beaten path and experience Peru, Brazil, and Bolivia — a vibrant cross-section of South America.
Want to save the world?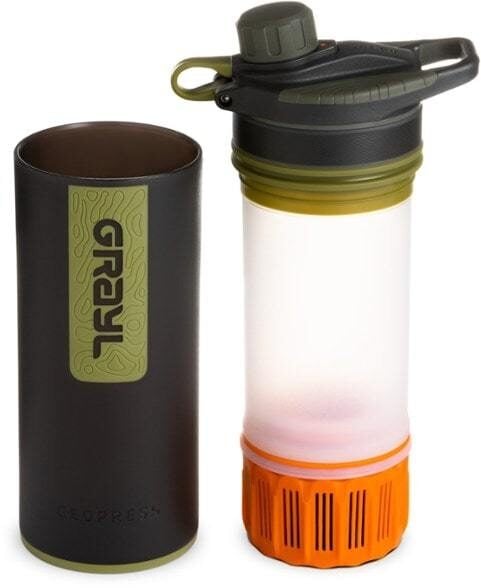 Single-use plastic bottles are a huge threat to Marine Life – Be a part of the solution and travel with a filter water bottle.
The GRAYL GEOPRESS water bottle is the ONLY all-in-one filter water bottle setup you'll need. Whether you need to purify the water from a hostel sink in Kathmandu or a stream trickle in the Andes, the Geopress has got you covered.
Read our full review of the GRAYL GEOPRESS!
Highlights: Adventurous tour in the Galapagos for an affordable price. Good mix of activities!
Tour Length: 7+ Days
Price: $2,400+
While there is no shortage of options when it comes to the best group travel companies in the Galapagos, it's hard to beat G Adventures' Galapagos tours.
Several G Adventure Galapagos tours offer up a good mix of activities, including camping and hiking and for an affordable cost.
Perhaps even more importantly, they take pride in their solid environmental track record. Far too many companies that operate in South America couldn't care less about environmental ethics.
G Adventures runs multiple tour itineraries, though the Galapagos Active Tour is quite unique both in terms of price and activities offered. Few other tour companies offer camping experiences at this price point.
The campsites are located in the remote highlands of the Santa Cruz and Isabela Islands. So, what's included and what's not? All internal flights, multiple meals, transportation, camping, and some hikes are included.
Certain meals, national park fees, and optional activities like snorkeling and some hikes are not included. G Adventures estimates you'll need around $200 USD+ to cover the additional meal costs.
They also have several marine itineraries, where you spend more time in the water than on the islands. Spot marine iguanas in the lagoons of Floreana Island, reef sharks in an underwater volcanic cone, and friendly sea lions at Isla Lobos, for example!
You'll gain a whole new appreciation for Mother Nature by the end of these incredible tours. For an off the beaten track Galapagos camping tour experience, look no further than G Adventures.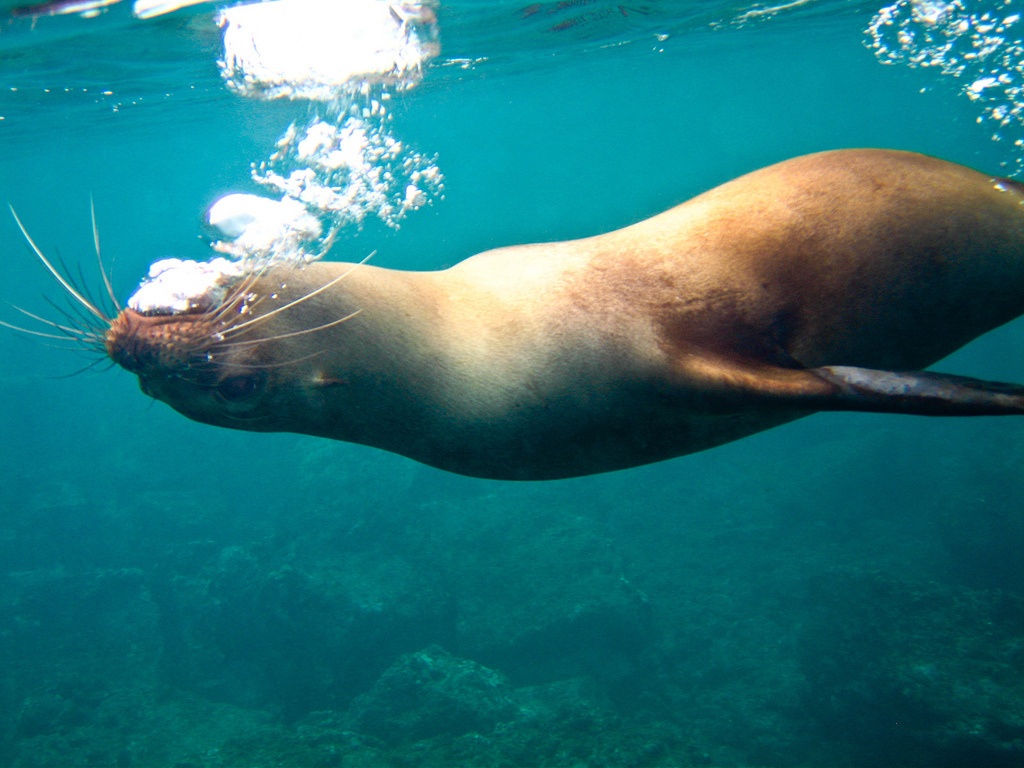 Best Tour Companies for Antartica
Visiting Antartica is not cheap, but it's one of the most enriching and life-changing trips one can have. Nowhere else on this planet is so isolated and wild.
Highlights: Expedition in Antartica. Not many people can say they've visited the least visited continent!
Tour Length: 8+ Nights
Price: Varies; at least $10,000
There are only about 8-10 prime weeks in the year to visit Antartica. If you're not set on a specific company, I recommend cruising (see what I did there) around Liveaboard's site. Often times, you can find a great sale for a small ship expedition cruise to Antartica!
In Antartica, you'll witness immense icebergs and breathtaking glaciers, come face-to-face with polar wildlife (such as penguins!!), and often be in the company of experts in marine biology, polar history, and geology. Most tours also come with a resident photography expert.
Itineraries include the Falkland Islands, South Georgia and the Antarctica Peninsula.
Or, read about the best liveaboard experiences in the world!
Highlights: Explore the Galapagos with naturalists and adventurers
Tour Length: 24 Days
Price: $25K
This is the ULTIMATE itinerary for Antartica! You'll get to kayak among icebergs, immerse in a sea of king penguins, and get hands-on instruction from a National Geographic photographer as you take photos of elephant seals, breaching seals, and penguins!
For this itinerary, you get a full 5 days on Antartica, and with long daylight hours and a flexible schedule, the possibilities are endless. You may see killer whales on the hunt, kayak near wildlife, hike to a summit, encounter volcanic isles, and so much more!
You also will spend a full 5 days on South Georgia with the king penguins!
If you're a bit sticker shocked, realize that this is one of those once and lifetime tours.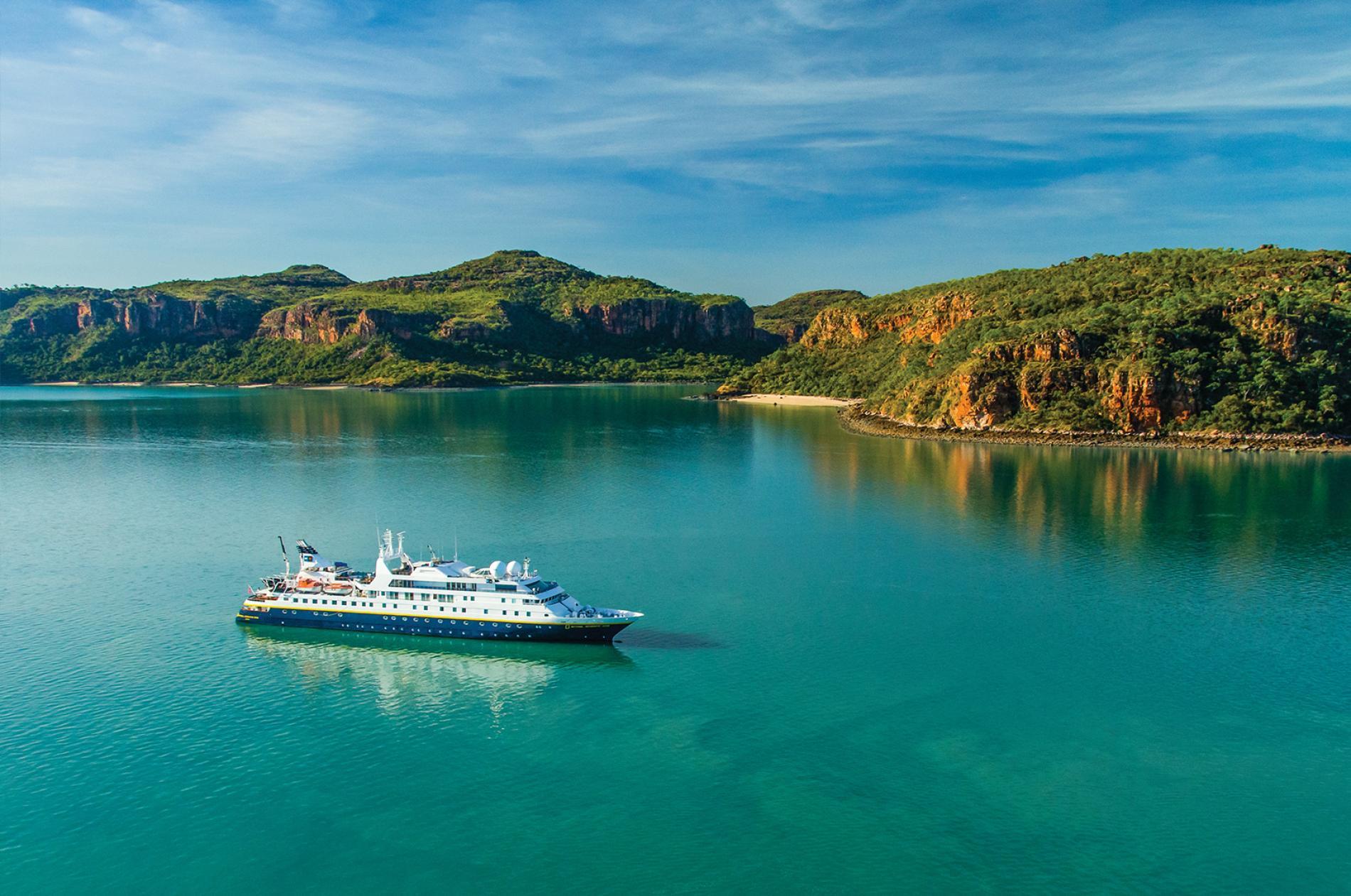 Top Tour Companies for North America
As a native Californian and travel enthusiast, I think we often forget how incredible this continent is! Arguably one of the most naturally diverse continents, there is adventure around every corner!
Explore the US National Parks with Austin Adventures
Austin Adventures is a family-owned small group tour that specializes in customized and adventurous tours around U.S. National Parks but also leads excursions to Canada, Central and South America, Africa, Asia, Europe, and Antarctica.
Since we're currently discussing tour companies in North America, we'll specifically be reviewing their US National Park itineraries. Each one allows you to detox from your phone and wi-fi and tune back into nature. They offer small group tours for families as well as adults-only.
Their decades-long partnerships give them insider access to each park, and we take you off the tourist track to experience these iconic destinations in the most intimate and authentic way possible — away from the crowds.
Highlights: Explore some of the most inaccessible jungles and islands by land and sea
Tour Length: 9 Days
Price: $6,798
International Expeditions' guests get to explore incredible destinations that are known for their outstanding nature and wildlife. Actually, outstanding is an understatement.
This itinerary takes you along the coast of Panama to some of the most remote and hardest to reach places IN THE WORLD!
Seriously, as someone who has backpacked traveled around Panama, I can ensure you that the remote waterways are not easy to get to.
Take the same route that the original adventurers took way back in 1850. Learn about the current people along the canal as well as history long past.
Visit the Embera Indians on the Chagres River to learn about woodcarving, medicinal plants, and paint your body using natural dyes.
Not sure which region (or even which continent) you want to travel to? Let this list of the 10 best travel companies inspire you to go somewhere new and exciting.
Some travelers choose to go on group tours for pure comfort and logistical concerns, and that's fine! But travel tour companies don't have to just be about convenience, they can be about adventure and exploration.
With these incredible adventure tour companies, you can reach places you NEVER dreamed of.
Adventure travel is more than a vacation. It's a chance to get to know your world better by putting yourself on a first-name basis with the people, places, and things that make it worth exploring. This is your planet. Go and get it.
We may be a bit bias here, but we really believe that Epic Backpacker Tours is one of the best tour companies IN THE WORLD. They currently focus on small group travel tours in Pakistan, an incredible country that is really difficult to navigate alone (especially on a 30-day limited visa!).
But they are releasing more incredible itineraries in 2020! Think traveling in Iran, the "Patagonia" of South Asia, and horse treks in Kyrgyzstan.
Their itineraries always include special details and unique experiences that would be difficult to simulate on your own, such as hiking on a glacier as a novice trekker or genuine homestays in a local Hunza village.
On their incredible travel tours, you have REAL travel experiences, like sleeping in a traditional Hunza living quarter, eating home cooked food and apricot cakes.
Trust me: getting to such places in Pakistan without a private driver and guide would be very difficult for most travelers, especially anyone with limited time.
They help you secure an LOI and visa, travel throughout the country safely, and experience mountainous regions, where very few international tourists can say they've gone before.
Moreover, they run these small group tours for a really valuable and affordable price – sometimes a fifth of other group tours on this list.
Best of all, much of the profits go towards the local communities and sponsoring grass-roots projects on the ground.
Check out our full review of their Karakorum Highlight Itinerary, also covered above in the best travel tours in Asia section.
Epic Backpacker Tours is Taking Bookings! • Experience EPIC
3 Deliciously Offbeat Destinations
Pakistan | Kyrgyzstan | Iran
You only live once: make it count.
It's all in their name: ADVENTURES! There is no question that G Adventures is one of the top travel companies; they certainly are one of the biggest. They visit incredible places throughout the world, often catering to the 18-30 somethings and their more limited budget.
I definitely recommend checking them out if you are trying to visit multiple countries with limited time.
They have fun itineraries that will allow you to get a varietal taste of your destinations. Best of all, they attract a really fun and open-minded group of travelers, time after time, which is why they are consistently considered one of the best tour companies for solo travelers.
We love this company because they put together small group tours that visit incredible places and allow you to choose vacations that align with your travel style. They even run a few tours in partnership with National Geographic… which brings me to the next best tour.
A name that needs no introduction, National Geographic is one of the best adventure tours if you want to truly learn about wildlife and nature. What truly sets them apart are their expertise, contacts, and sponsored researchers aboard the tours. You get to learn from the experts!
National Geographic Expeditions now operates hundreds of trips each year, spanning all seven continents and more than 80 destinations.
You can organize an adventure tour by interest, such as hiking, kayaking, wildlife, people & culture, and diving!
With National Geographic Expeditions, you can guarantee that you will be traveling with a tour company whose mission is to inspire people to care about the planet through education, scientific research, and exploration.
Nat Geo runs several of the best wildlife tours across all 7 continents. What are you waiting for?!
Mt Sobek has been running adventure trips for over 50 years! They're the original leaders in adventure travel, now running more than 200 unique and once-in-a-lifetime trips.
All of their trips are small group tours spanning from active and outdoor travel. They've been recognized by National Geographic Active Expeditions, Active New York Times Journeys, and Smithsonian Active Journeys.
Here's how they put it: "Our trips are designed to inspire and exhilarate, enliven and excite—opening eyes and minds through profoundly personal connections with nature and culture."
Their guides and trip leaders are often locals who live in the country year-round (or at least, they have made it their second home).
Finally, they support worthy organizations – like the Alaska Conservation Foundation, Save the Tiger, and Protect the Galapagos – to support the protection of the wild and beautiful places they visit.
Outside magazine named Natural Habitat Adventures the World's #1 Adventure Travel Outfitter, and it's easy to see why… these guys put together unique and wonderful nature adventures! Spread across all continents, their adventure tours include African safaris, polar bear tours, Galapagos cruises, and more.
Natural Habitat runs some of the best wildlife tours in the world. They specialize exclusively in nature travel and travel with World Wildlife Fund's top scientists and staff.
They also lead small group tours with an average of 9 people per tour, customize their itineraries with the help of wildlife experts, and include luxury lodging in close proximity to wildlife!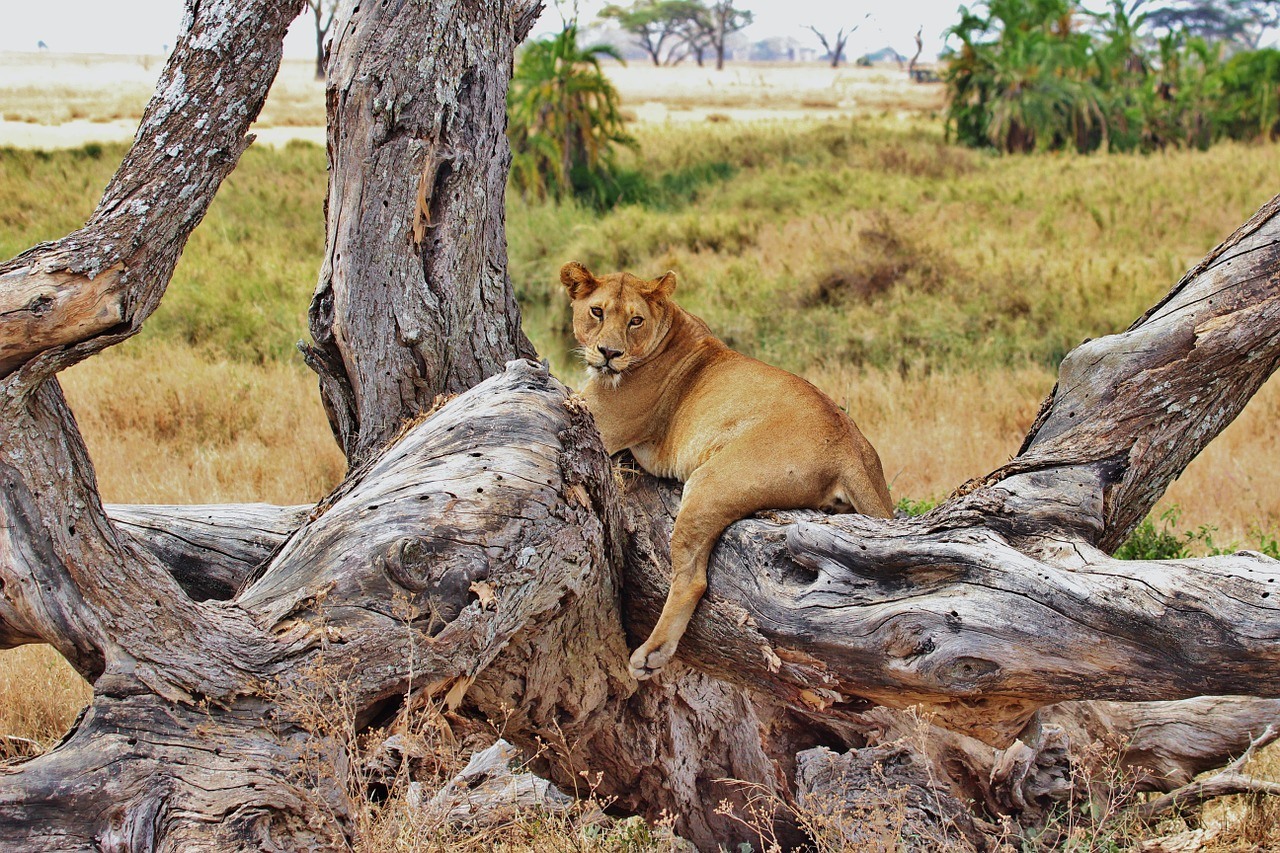 We love them because they are the world's first 100-percent carbon-neutral travel company. Considering that their travel is all about wildlife and nature, this is a big deal! They are also the WWF's exclusive conservation travel partner.
One example of an itinerary is their polar bear travel tour, set on the Sermilik Fjord at the edge of the Greenland Ice Sheet, one of the least explored regions of the Arctic.
You'll pay top dollar, but there aren't many places in the world can you hike through tundras, kayak among humpback whales, visit Inuit villagers, and explore the Arctic among 5,000-foot peaks that plunge into the sea.
Final Thoughts on the Top Tour Companies in the World
I'm not going to lie: narrowing down this list of the best tour companies was a difficult task… but I did it!
I wrote this guide for anyone planning their next trip and wondering, "what are the best group travel companies?"
Each travel company in this guide is committed to authentic, responsible, and meaningful travel as well as curating outstanding itineraries for their guests.
As world travel becomes more and more attainable, it's important to focus on the WHY. Why do you travel? Is it for adventure? Relaxation? Cultural Immersion? Meeting like-minded people?
Is your experience enriching, not just for you but for the people you connect with? Are you helping to promote the environment, or degrade it?
The best tour companies do more than shuttle you around from place to place. They design unique and innovative programs to show you the BEST of a destination in your limited time.
They use their personal contacts and expertise to provide an authentic experience, and to teach their guests something new! The best travel companies promote conservation, respect, and connection.
Let me know in the comments which travel tour YOU want to go on! Get out there and experience the world, amigos!
---
Find out how YOU can support the site.
We're a big site with a big team and this job isn't always easy. But we do it because we love it – we love providing epic and free content. We love the knowledge that our content keeps you adventuring. We don't ask for money, but if you'd like to find out how you can help the site in more organic ways, click the button below.
Thank you for your support 🙂
And for transparency's sake, please know that some of the links in our content are affiliate links. That means that if you book your accommodation, buy your gear, or sort your insurance through our link, we earn a small commission (at no extra cost to you). That said, we only link to the gear we trust and never recommend services we don't believe are up to scratch. Again, thank you!