China is one of the top three most visited countries in the world – and with its massive size, rich history, diverse landscape and quirky fashion – it has something for everyone.
And now you're curious to experience all the wonders of China for yourself. But as such a large and varied country, it's difficult to figure out exactly how and what to pack for China. We're here to help you sort it all out and get you through the packing process as painlessly and stress-free as possible!
For a thorough China survival guide – read on for our top 22-needs for what to take to China checklist, tips on what to wear as a tourist in China, a breakdown of what to pack for China by its seasons and weather conditions – plus specific packing tips for ladies and guys, what not to pack for China and our top pick for the best backpack for your travels!
By the time you get to the end of this handy dandy guide, you'll feel more than equipped to gather all of your key China packing essentials before heading out. And then, after all that business is handled, comes the fun part – getting to China and starting your epic adventure!
So, let's get right to it!
Top 22 NEEDS for China – China Packing List
#1 – Nomatic Travel Bag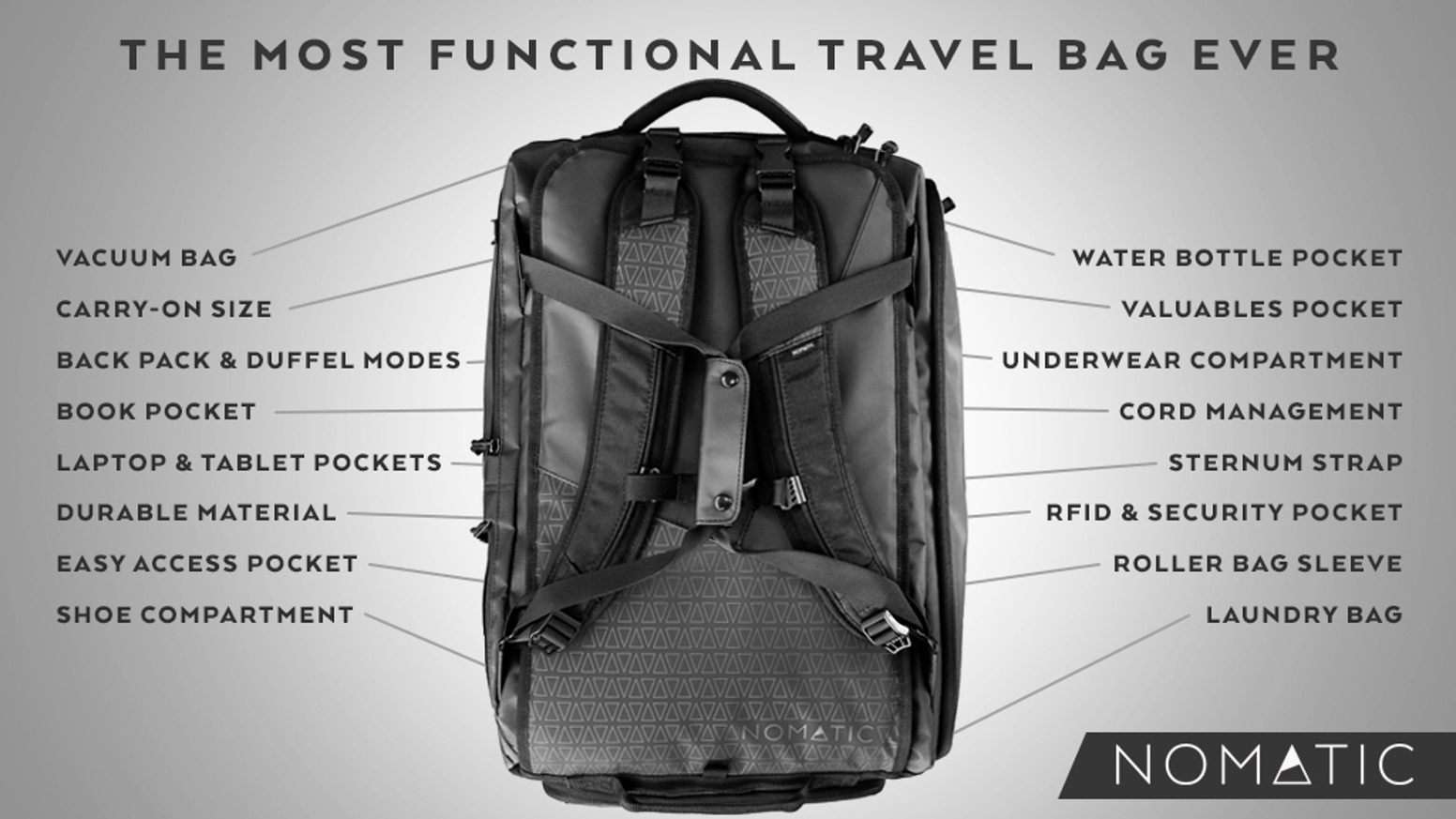 Every backpacker's most valued travel companion is their backpack – as a keeper of all personal possessions while on the road, it must be versatile, durable and all-around awesome. And after searching high and low, we've found our favorite – the Nomatic Travel Bag. It has everything you need for what to pack for China with efficient compartments and pockets for tons of stuff. We love its sleek, waterproof material that makes it durable enough for all travel conditions. Check out our in-depth review here.
#2 – Active Roots Security Belt
Some of China's areas are crowded – especially in big cities and at popular tourist spots – which make them favorite destinations for pickpocketers. Your best safeguard is to keep money and passport copies on your person where no one can see them. What we like best about the Active Roots Security Belt is that it's a normal-looking belt from the inside – but inside – conceals a hidden zipper pocket for securing your secret stash!
Need a little more storage?
When moving from place to place, you should keep your travel documents and other valuables on your body. Your carry on isn't safe, even when it's under your seat or overhead.
A full-sized money belt that stays tucked under your clothes keeps your documents and cash organized during your travels and assures nothing critical gets left behind or stolen.
#3 – World Nomads Insurance
You can't leave travelers insurance off your what to take to China checklist. It's too risky not to, and not worth it if something should go wrong – which is always a possibility. We recommend World Nomads Insurance because they offer affordable options to cover you in just about any unexpected situation – like illness, emergency evacuations, travel cancellations, and theft. The minimal cost compared to out-of-pocket costs – and for the peace of mind – is well worth it.
#4 – Active Roots Water Bottle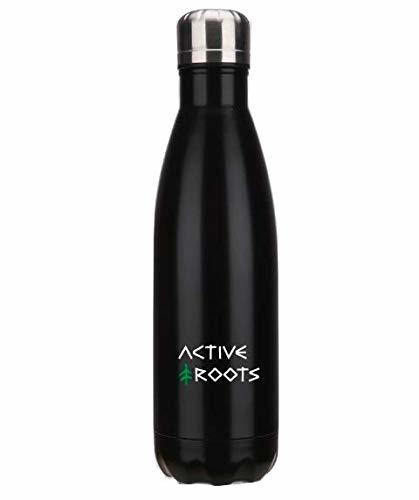 Most of China's top cultural attractions require a lot of walking – be ready for a day-long trek for the Great Wall of China. Staying hydrated with water that will stay cool and refreshing is essential. We recommend making the stainless steel Active Roots Water Bottle a priority for what to take to China. It's oversized at 25 ounces compared to typical 17-ounce bottles for giving you the hydration you need for the longest of journeys.
#5 – Combination Lock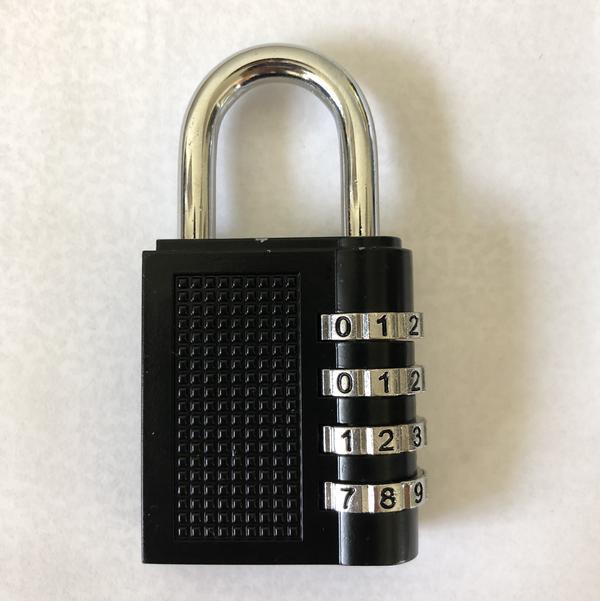 It's wise to always keep your travel bag locked when left unsupervised – like in budget accommodations and on public transportation. A travel-friendly, reliable lock is the Active Roots Combination Padlock. If you're prone to losing small objects – like a tiny lock key – you definitely want one like this one that locks with a combination. And if you're prone to forgetting combinations – you can reset your personal combination at any time!
#6 – Skeletool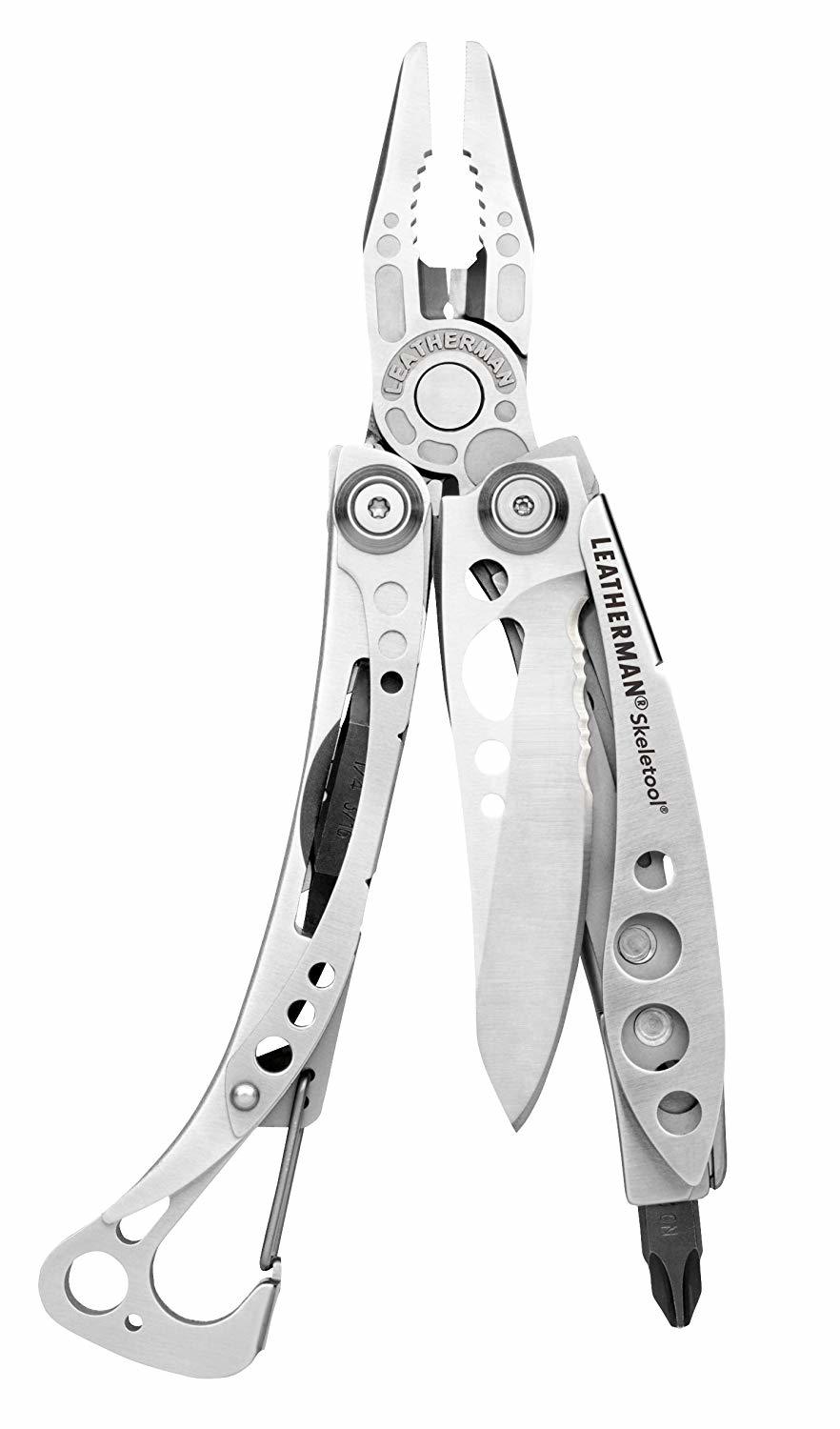 If you don't have a small multi-purpose tool, we suggest adding it to your list of China packing essentials. We like the Skeletool because there are multiple pockets and keychain-size options with a variety of tools to choose from – scissors, small knife, corkscrew, wire cutters, nail file, even a bit driver – and more. You'll be surprised how handy some of theses tools can be while traveling – even for something as simple as having a bottle opener to open a beer!
#7 – Active Roots Microfiber Travel Towel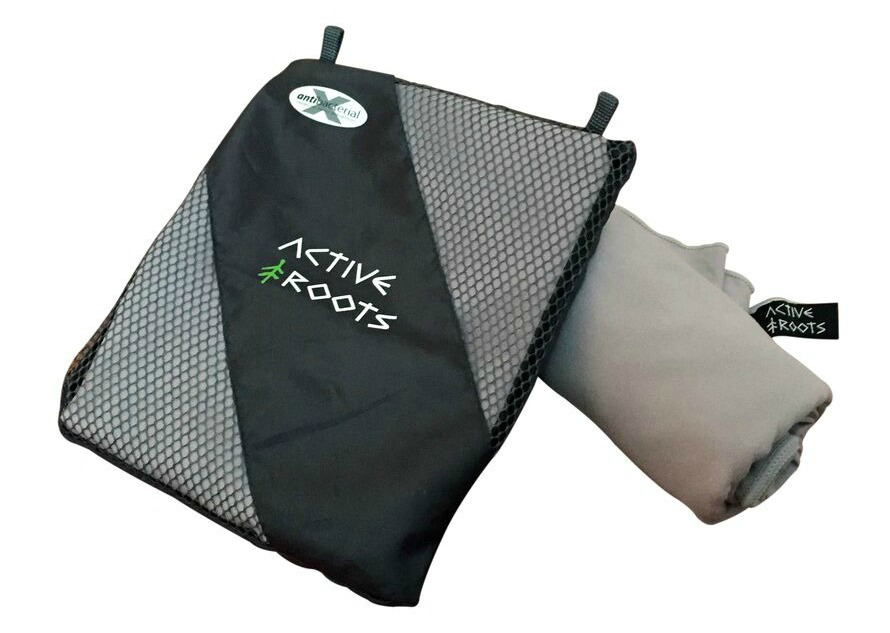 Another what to pack for China must-have is a travel towel. It's not unlikely to receive subpar towels at your hostel – if given one at all – so you'll want to bring your own. Regular towels are bulky and heavy to pack; for an ultra-compact, quick-drying option, we recommend the Active Roots Microfiber Travel Towel. It's also easy to carry around in your daybag for drying your hands when you come across public bathrooms that are notoriously under-stocked.
#8 – Active Roots DayPack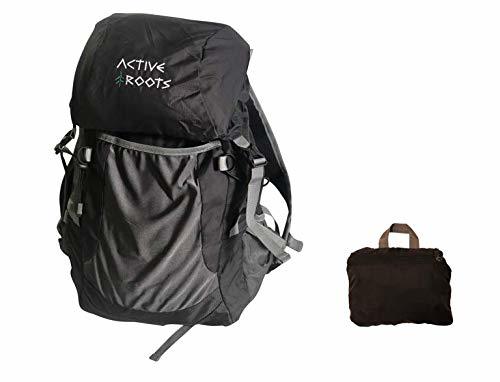 It's always worth having a daypack with you whenever you travel but often NOT worth carrying something bulky around. The Active Roots adventure daypack is hands down the best foldable day pack around, it comes with a water bottle holder, folds down super small yet provides plenty of space for your day-venture and is tough and sturdy.
#9 – Fairywill Electric Toothbrush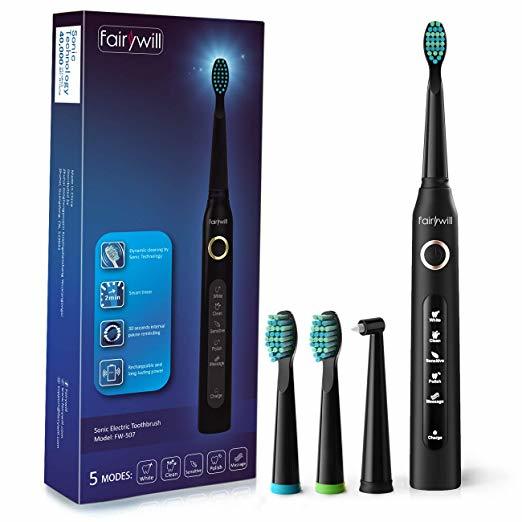 We've become big fans of traveling with our favorite toothbrush, the Fairywill Electric Toothbrush. It's lightweight and compact for easy packing – and it's good for 30 days of use with just one 4-hour recharge. But USB-capable charging makes it easy for recharging if you need it. You have three modes to choose from – including a glorious massage mode – that keep your pearly whites white and extra clean. You'll love how it feels!
#10 – SunGod Sunglasses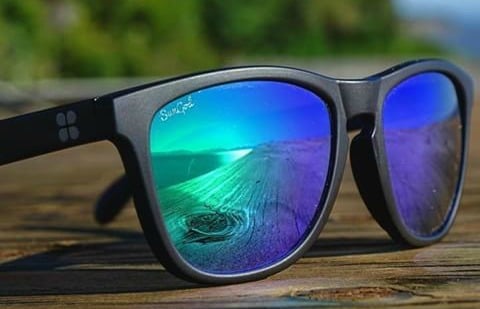 With all the outdoor exploring you'll do in China, you need a protective set of sunglasses. The most stylish and durable kind we've found to date are SunGod Sunglasses – they're built for performance but also allow you to customize them to your style with different frame and lense color options. Frames made with Adventureproof Frame Material and triple-layer scratch resistant lenses make these sunglasses practically invincible! But if you do damage them, SunGod will repair them absolutely free. Read more on why they're awesome!
#11 – Travel Sheet
Hostels and budget accommodation in China can be iffy at times as far as upkeep and general conditions. If you find the quality and cleanliness of the sheets questionable, we recommend playing it safe by packing your own lightweight travel sheet or sleeping bag liner. A personal, soft sheet will let you sleep more comfortably – and with more peace of mind! They're meant for travel, so they fold up nice and compact for easy packing.
#12 – Travel Pillow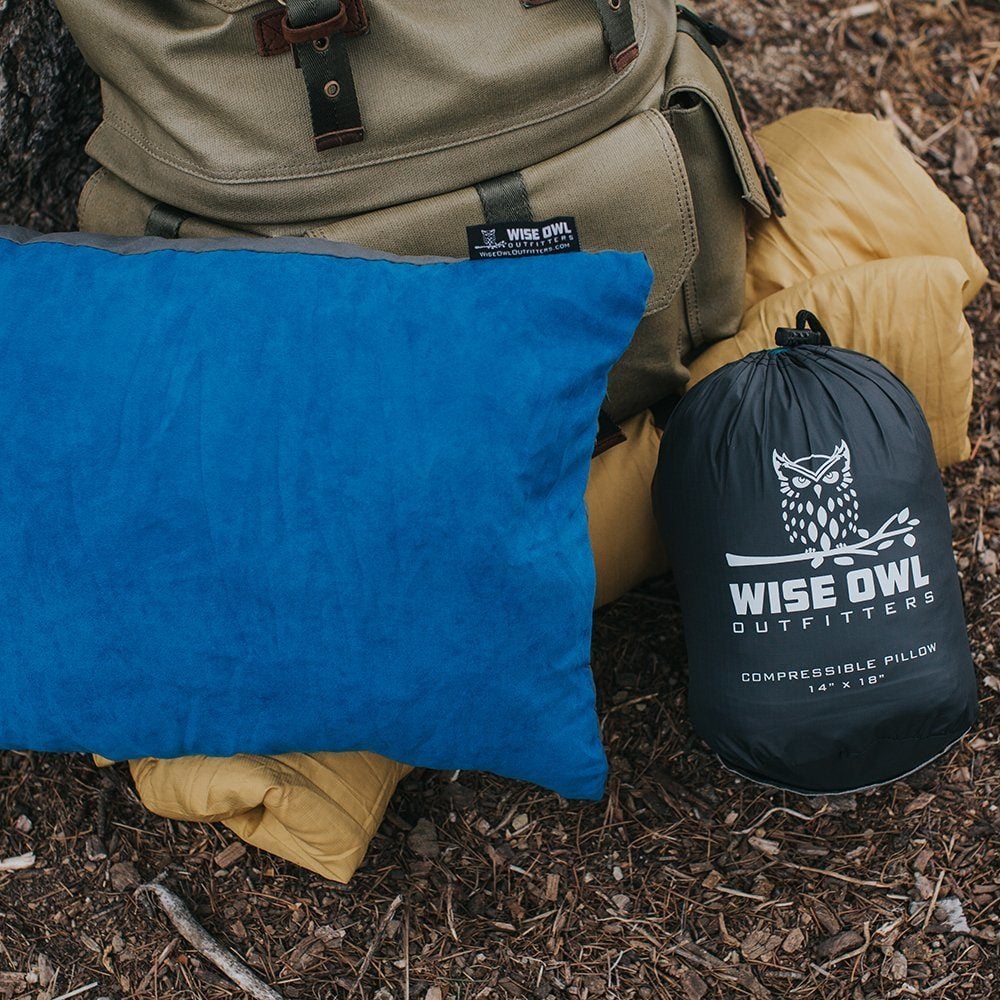 If the sheets your hostel provides isn't quite satisfactory, it's safe to say that the pillow won't be either. You must accompany your personal travel sheet with a personal travel pillow if you want a complete sanitary sleeping experience. Plus, red-eye transportation or any long-haul transfers are more comfortable when you have a comfy pillow to rely on. They're also available in compact and easy-to-pack options, so don't forego this touch of added comfort.
#13 – Travel Jungle Gym Set
Whether you're traveling for a weekend or for a year, it's difficult to keep your usual workout routine on the road. There are loads of workouts online to print and follow, but there's nothing like being in a gym with proper exercise equipment. Enter: Monkii Bars. You can set up your workout station anywhere – hotel rooms, mountainsides, your backyard – and the pocket gym comes with its own app so you can learn the ropes (cough, cough) of staying fit on the road!
#14 – Ear plugs
Small, light and easy to forget – but very important addition to your what to pack for China essentials – is a set of ear plugs. Big cities in China are noisy. Possibly even more so in hostels that are usually located near airports and train stations. And if you're a veteran hostel patron and you plan to backpack China, you know hostels are pretty noisy in general, too. Improve your probability and quality of sleep by plugging up those ears and creating your own peace and quiet.
#15 – Travel Adapter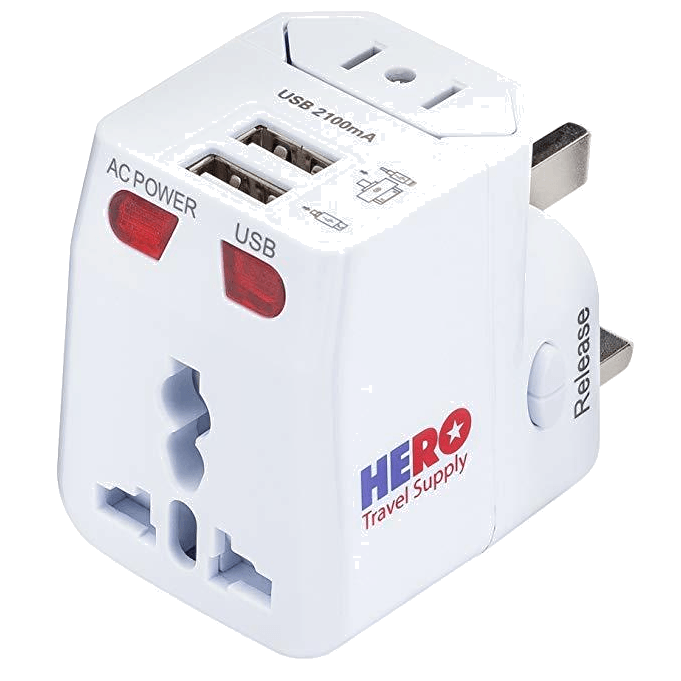 You'll want to keep your electronic devices charged while you're in China, so don't forget to pack a travel adapter. China uses socket types I, B and C – but if you want to bypass keeping track of what works where, a good solution is a universal travel adapter that you know you can use almost anywhere. Most also include USB ports for convenient charging of multiple devices at the same time.
#16 – AR Toiletry Bag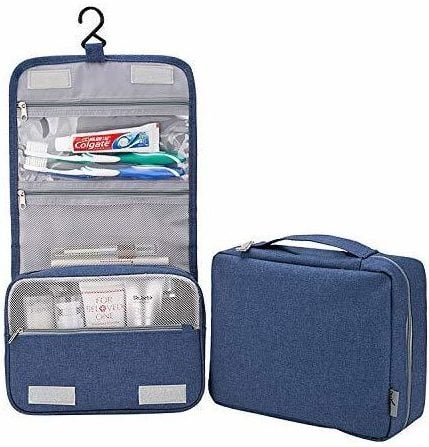 Another backpacker favorite for staying organized is a hanging toiletry bag. It's extremely helpful to have all of your accessories neatly gathered in one bag that you can hang for easy accessibility, especially when counter space isn't plentiful or even available. A well-organized bag is worth having whether you're tree whilst camping or a hook in the wall – it helps to have quick access to all your stuff.
#17 – Air Pollution Mask
Pollution is a major problem in China's big cities. So much so, that you can literally feel it in the air. It's highly advised to pack and wear a pollution mask when traveling through crowded streets and intense traffic in big cities. If you're worried about looking weird – don't. You'll see many locals wearing them too. You'll pay a lot more if you wait to buy one once in China, and being so small, it's worth packing your own and saving a few bucks.
#18 – Toilet Paper
You'll find that many in bathrooms in China still have squat toilets – and even in ones with modern toilets, most aren't stocked with toilet paper. Instead of finding out whether they do or don't before it's too late, we recommend traveling with toilet paper to have readily on hand. You could carry regular rolls of toilet paper, but a more convenient alternative is getting some travel toilet paper that fits easily into your daypack.
#19 – Mosquito Repellent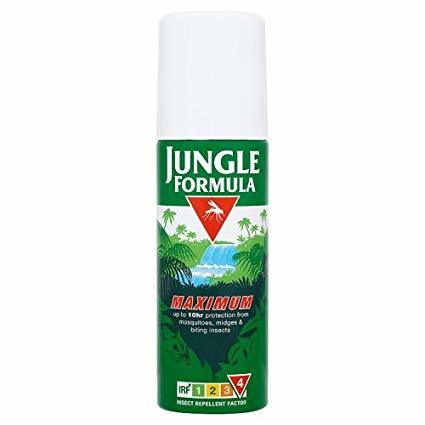 An important item on your China packing essentials list is mosquito repellent. Not only are mosquito bites itchy and annoying, but many parts of China are affected by dengue and malaria – so you want to protect yourself as much as possible from getting bitten. Your best protections is a strong DEET-containing repellent. Our go-to is Jungle Formula Maximum Range because it contains 50% DEET, which is the strength the WHO recommends. And the brands you'll find in China aren't known to be effective, so don't rely on the kind you can buy there.
#20 – Travel First Aid Kit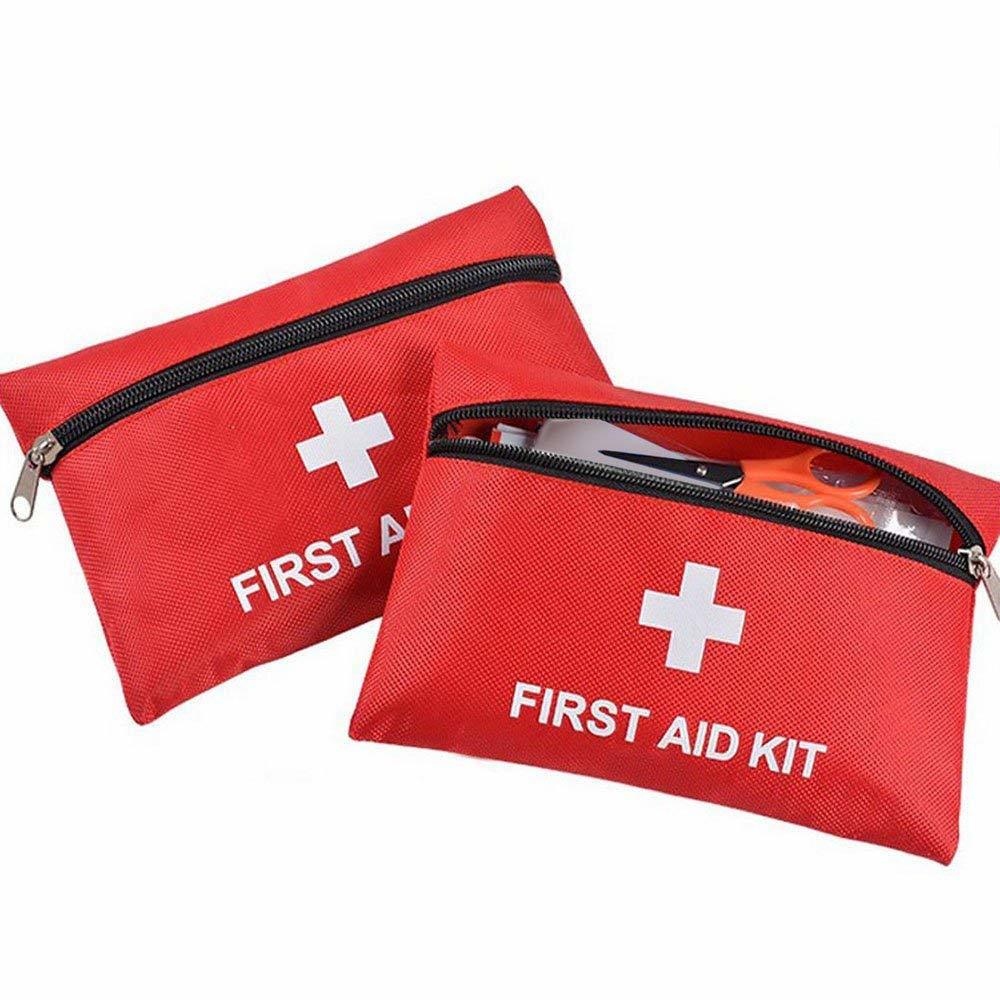 As an adventurous backpacker, always travel with a first aid kit. When exposed to dirt and bacteria, even the smallest of cuts can become easily infected if not treated right away. Be sure to pack basics like alcohol pads and band-aids. Also, when eating new foods, an upset stomach is a real possibility – it's a good idea to include anti-diarrhea medicine and rehydration salts in your kit too.
#21 – Sanitizing Wipes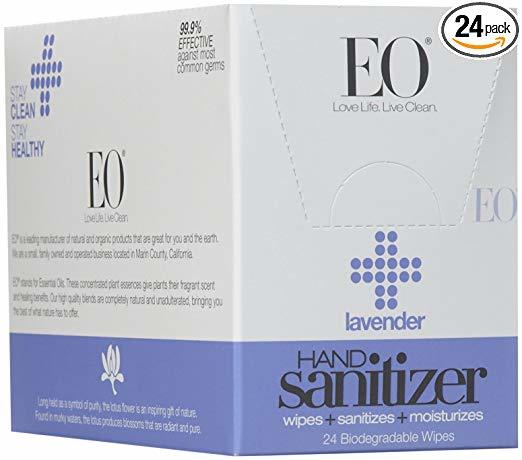 The best way to avoid getting sick – and potentially ruining your trip – is to ward off exposure to germs and foreign bacteria as much as you can. Keeping your hands clean, especially before eating, is crucial. Having biodegradable sanitizing hand wipes can be a lifesaver if there's no easy access to soap and running water – which many bathrooms in China don't actually have. Always carry a pack in your daypack – and use them often while out and about.
#22 – Deodorant or Deodorant Wipes
It's not uncommon to hear that travelers who forget to bring deodorant have a hard time finding any in China. Deodorant isn't a common everyday item amongst the Chinese, so buying some may prove more challenging than you'd like – especially if you're particular to a specific brand. Be sure to pack your own, or pack some deodorant wipes that are also nice to have on hand for a little freshening up after long bouts of outdoor activity.
What to Wear in China
China street fashion is quite informal and lax – so keep that in mind as you plan out what to wear in China. Women aren't afraid to show some skin and wear shorts and dresses in practically any length. Though be aware that showing skin is for the bottom half of the body only – on the top, it's not considered appropriate to be too revealing.
Chinese men and women show their own unique styles with colorful and expressive attire. Patterns, bright colors and graphic tees are a big part of China fashion. Men wear jeans, shorts, and pants in different colors – so, guys, if you want to break free from your typical black and khaki options, now's your chance!
Women often wear skinny jeans, leggings, loose shorts and dresses – all depending on the season, of course. For tops, women should avoid wearing low-cut shirts that may reveal any sort of cleavage – shirts with open back or that show the midriff are also inappropriate for what to wear in China if you want to stay under the radar.
For temples and sites of worship, the dress code is casual compared to many other Asian countries. The main rule is to not wear tank tops or midriff-exposing shirts. Men and women visiting temples usually dress in jeans, or pants, and t-shirts.
Visiting China in Summer
China weather in June, July, and August is very hot and humid. China is a huge country, so you'll experience different summer weather in some areas versus others. You may encounter heavy rains in the south (Hong Kong, Macau, and Shanghai) but find drier conditions in the north (the Great Wall). But you can plan for heat and humidity overall with average temperatures ranging from 70 to 90° F.
As an extra form of sun protection – and to really blend in with Chinese locals – carry around an umbrella! If you're out for a long day of walking in the blazing sun, you'll enjoy carrying around shade for some relief. The good news is that most indoor areas – like restaurants, museums, and shopping malls – have air conditioning for a cool-down if needed.
For what to wear in China in summer, pack lightweight and moisture-wicking clothing items. Shorts, chinos, quick dry polos, graphic tees are all good choices for mens' summer wardrobe. Women should pack loose shorts, dresses, capris, airy blouses, and loose-fitting t-shirts. Also, add a lightweight rain jacket or shell for what to pack for China if you venture into an area where the rainy season is in full effect.
Visiting China in Fall
September, October, and November are wonderful months to plan your trip. China weather is pleasant and the changing foliage later in the season exhibits gorgeous displays of autumn colors. September is often still hot – especially in the south where it still feels like summer – but it doesn't take too long for temperatures to cool down. Average air temperatures are between 50 to 80°F, depending on which region you're visiting.
Your China packing essentials for autumn should include layers. You'll want the option to put on or peel off clothing as needed to stay comfortable in the variable weather. Light cotton t-shirts, long-sleeve shirts, shorts, pants, cardigans, and a jacket are all smart and easy to mix-and-match choices.
China outfit ideas for fall are a pair of chinos and a graphic tee topped with a long-sleeve button up shirt for men; for women, a pair of leggings under a dress topped with an open cardigan or jean jacket would be suitable day time and evening wear. Pack a hat to serve both as a fashionable accessory to spice up your outfit – and for extra head warmth should the wind or temperatures make for chilly conditions.
Visiting China in Winter
December, January, and February are cold in China – more so in the north than in the south. Temperatures in the north average around 35° F and dip to below freezing at night. The south has warmer temperatures with daily averages closer to 50° F. Either way, you'll need to pack warm clothing to stay comfortable.
Keep in mind that Chinese New Year occurs in late January or early February. Be sure to check the calendar because prices during this week will be higher and accommodations will fill up quickly, requiring advanced bookings. If you want to avoid the rush of locals traveling during their week off of school and work, your best bet is to choose a different week to visit.
For what to pack for China in the winter – regardless of which region you're traveling to – layers again become essential. In the north, you'll need to bundle up with thermal layers, jeans, sweaters, and a heavy weather-proof jacket. In southern areas, sweaters, jeans and pants, and long-sleeve base layers should cover your essentials. You'll want a warm jacket – like a down jacket – a hat, scarf, and gloves for windy and cold days throughout all regions.
Visiting China in Spring
Many would say that Spring is the best season to visit China. Flowers are blooming and the landscape is bright with colors and new life. China weather is also favorable with April and May bringing warmer temperatures. Spring weather averages are between 45 to 75° F.
If you want to enjoy China's cultural and tourist highlights in warmth – but before the heat and crowds become too intense – spring is your time! The mountains, lakes, and gardens throughout China are all at their best for the ultimate experience. Have your camera from your 'what to pack for China spring' checklist fully charged and ready to go!
For the warmer months of April and May – pack shorts, lightweight pants, t-shirts, and long-sleeve button-up shirts that can serve as an extra layer if needed. For what to wear in China at night, pack a lightweight jacket and a scarf when temperatures cool down for dinner out on the town. You should be prepared with a rain jacket as well in case random showers strike. And don't be shy about adding splashes of color to your wardrobe – yellow, red, pink and lavender – yes, even for pants and shorts!
What Shoes to Pack for China
What's the most important feature of what shoes to pack for China? Definitely comfort! You'll pack in many hours of walking during your China travels, so you need a sturdy and comfy pair of walking shoes.
Our top recommendation for what to pack for China are sneakers – both for men and women. They can be a cool, retro athletic pair or a stylish, leather street pair – whatever pair you know your feet can handle walking in all day. Sneakers are a common staple in China street fashion, so you won't be out of place in your Adidas or New Balance, or your athletic brand of choice.
For a second pair of shoes – like ones to go with what to wear in China at night – we suggest that they be a closed-toe style. The streets are quite dirty, so women wearing open sandals won't be pleased with the condition of their feet by the end of the night! For a dressier outfit, women should pack a pair of ballerina flats and men can opt for a pair of loafers.
Pack a pair of flip-flops if going to the beach – and if you're staying in hostels – for using in the showers.
Females – What to Pack for China
Hey ladies, here are our tips on what you should consider adding to your 'what to pack for China' list!
For fashion and comfort
The good news is that China fashion for women is as quirky as it is diverse – so almost anything goes! If you're a fan of wearing color, now's your chance to shine. A couple of China outfit ideas are a pair of floral leggings with a bright-colored tunic and colorful headband – and for hot summer days, a short-sleeved patterned sundress with a fedora hat.
But in order to stay comfortable and not attract unwanted attention, not everything goes. Remember that showing your legs is fine, but don't reveal too much on top. When packing sleeveless shirts and dresses – opt for short sleeve or tank style versus spaghetti straps. Also, if you need to pick what to wear in China in summer for beach trips, pack a one-piece bathing suit instead of a bikini. You'll end up feeling uncomfortable with the unwelcome scrutiny otherwise.
Pack accessories that keep you safe!
Infinity scarves are chic and classy, but some even provide a hidden pocket to keep your valuables.
The Active Roots Zipper Scarf is your run-of-the-mill infinity scarf but with a hidden pocket that's big and sturdy enough for a night's cash, your phone, a passport and (hell with it) some snacks too!
For Hygiene
If your period comes during your travels, be aware that Chinese women don't use tampons – therefore, they are hard to come by once you're in China. If you much prefer tampons over sanitary napkins, we recommend packing your own to avoid a stressful situation.
Males – What to Pack for China
Hey, fellas, here are our tips for you as you're planning your what to pack for China list:
For Fashion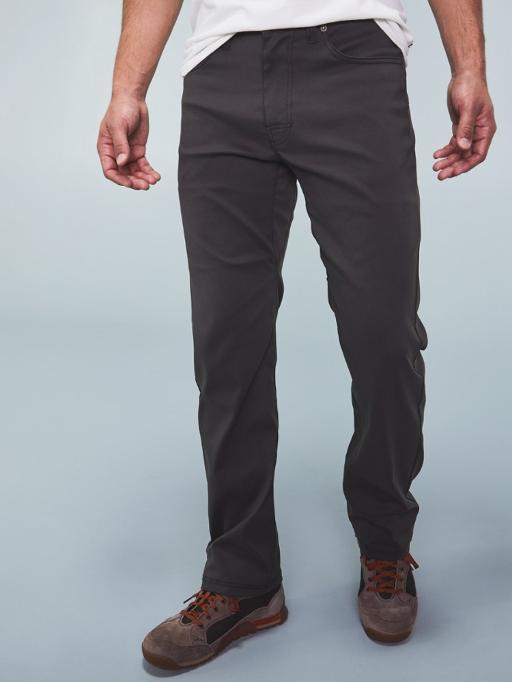 Yes, China fashion is casual, and you're safe packing clothing that's focused on comfort. But that doesn't mean you shouldn't put a little bit of thought into your wardrobe, and you definitely don't want to be pegged as a sloppy tourist. Chinese locals don't wear baggy pants or oversized shorts – like basketball shorts – so keep your clothing well-fitting. Pack slim chinos and cargo shorts that work great for active days and can easily be dressed up for a nice dinner out in the city.
For comfort
If you're the baseball hat wearing type, go for it – it's not an unapproved look in China, especially if you're being active outdoors on a sunny day. Another alternative, which you may find more comfortable in conditions where you'll work up a sweat, is light UV buff. It's a practically weightless, easy-to-pack piece of fabric made of moisture-wicking material that will keep your head area cool.
In case you haven't heard – and you opt for packing a baseball hat – make sure it's not green. The words "wearing a green hat" in Chinese sounds like the Mandarin phrase for a man who's being cheated on by his girlfriend or wife. And though today, it doesn't necessarily peg you as a cuckold, locals will get a good laugh at the foolish foreigner who's ignorant about this cultural blunder!
What NOT to Pack for China
There's everything you need for what to pack for China, now here are our recommendations on what NOT to pack for China!
Don't bring expensive valuables or jewelry. It's fun to accessorize outfits with jewelry but opt for inexpensive pieces that you won't be crushed to lose. It's not worth putting irreplaceable items at risk.
Don't pack a hair straightener or hair dryer. They add extra weight and bulk, and you'll end up blowing a fuse without the proper converter anyway!
Don't bother packing dressy shoes. You'll see many Chinese women wearing heels as everyday footwear, but they're not practical for long treks and sightseeing. Similarly, men don't need stiff dress shoes that will only lead to blisters and sore feet.
The Best Backpack to Pack for China
If there's one piece of gear a backpacker can't live without – it would be a backpack! But it can't be just any run-of-the-mill backpack – it needs to be superbly designed to be spacious yet compact, durable yet sleek, and versatile yet efficient. And we're happy to say we've found such a bag- the Nomatic Travel Bag. Let us explain why this bag is the best backpack to pack for China.
We've done our research, and we can confidently say that the Nomatic is the smartest bag of its kind. It's compact enough to be carry-on size, but because of its 40L interior's smart design, it fits much more than you'd imagine – definitely enough to meet your space needs for what to pack for China. You'll appreciate the built-in pockets and compartments that efficiently maximize every bit of precious packing space.
We're also impressed with its innovative strap design that allows you to carry the Nomatic travel bag either backpack or duffle-style – depending on your current needs. Your back will thank you for its detachable sternum and waist straps to help ease the load while hauling your stuff through China.
As for durability – it's top-quality, waterproof material will endure all conditions; this bag is sure to be in your life for a long time!
Final Thoughts on What to Pack for China
There it is, friends! Your China survival guide – unabridged with a detailed top-22 needs of what to pack for China, tips on what to wear in China to travel comfortably, a breakdown by season and how to pack accordingly for the weather. Plus, we've included our recommendations for women's and men's packing considerations – and what NOT to pack for China.
Just remember to pack smart, stay comfortable and stay safe. Let your senses be taken over with the beautiful landscape, rich cultural history – and definitely the delicious dumplings and wontons! Keep your mind and heart open, and you're sure to have an experience of a lifetime!
Also – don't forget to sort your travel insurance! We've put together a roundup of the best travel insurance for backpackers, or if you're low on time, get a quote from World Nomads now, our favourite travel insurance provider.
Yay for transparency! Some of the links in this post are affiliate links. This means that if you book your accommodation through the site, The Broke Backpacker will earn a small commission at no extra cost to you. Your support helps me keep the site going.
---
Need More Inspiration?
Like this post? PIN ME!!!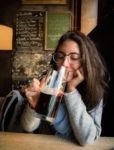 Writer and Editor, Ana Pereira is a California native, inspired by Earth exploration and introspection. Recently, she spent several months exploring Africa and South Asia. She spends most of her "down-time" out in the wilderness, climbing, hiking, and beyond, and is feverishly passionate about travel and health.