Colombia has it all – Caribbean and wild Pacific coastlines, frenetic, action-packed cities, rugged mountains, and vast swathes of the Amazon itself. Almost a third of this South American destination is rainforest, with as much to offer the intrepid traveller as the city-lover.
We have created this in-depth guide to Colombia's COVID entry requirements to help you navigate what has been termed the "New Reality" in Colombia. Our article includes information such as who can travel, what restrictions are in place, and what services are open for tourists.
This guide features everything YOU NEED TO KNOW for travelling to Colombia in 2020.
A message from Will, the OG Broke Backpacker
Amigos, let's face the facts: travel isn't what it was. Things have changed.
We strive at The Broke Backpacker to be the best source of up-to-date and relevant information in the travel-sphere. All the information here was sourced, checked, double-checked, and published on 5th January 2020. While the information was correct then—and we will outline any changes and updates that we do make in the future—it's important to respect the immense changeability of this topic.
If you're going to be travelling amongst the coronavirus world, you need to, do your own research and do it hard. No one blog or website is a sufficient source, and even if it was, it might all just go tits up anyway.
This information changes more often than I fart in a day. Tread with caution.
And if you do see some misinformation, please leave a (constructive) comment so that we can patch it up! We really do appreciate your support and input in these weirdest of times.
Who Can Travel to Colombia Right Now?
As of 31st August 2020, Colombia has ended its Mandatory Preventive Isolation period. Colombia's borders are therefore open, and international flights are once again able to connect travellers to the country.
Currently, all international travellers are permitted to enter Colombia. This includes Australia, Canada, New Zealand, and the United Kingdom, for example.
Can Americans travel to Colombia?
Yes, American tourists are among those permitted to travel to Colombia.
U.S. citizens may travel to Colombia for any purpose, including for leisure. Provided that visitors follow measures and protocols in place in Colombia and adhere to the country's entry requirements, they are free to enter Colombia's borders.
Alas, it's hard days for the Americanos, but have no fear! We've put together a couple of sexy COVID-proof travel guides that may just help you plan your travels through the Ragnarok times: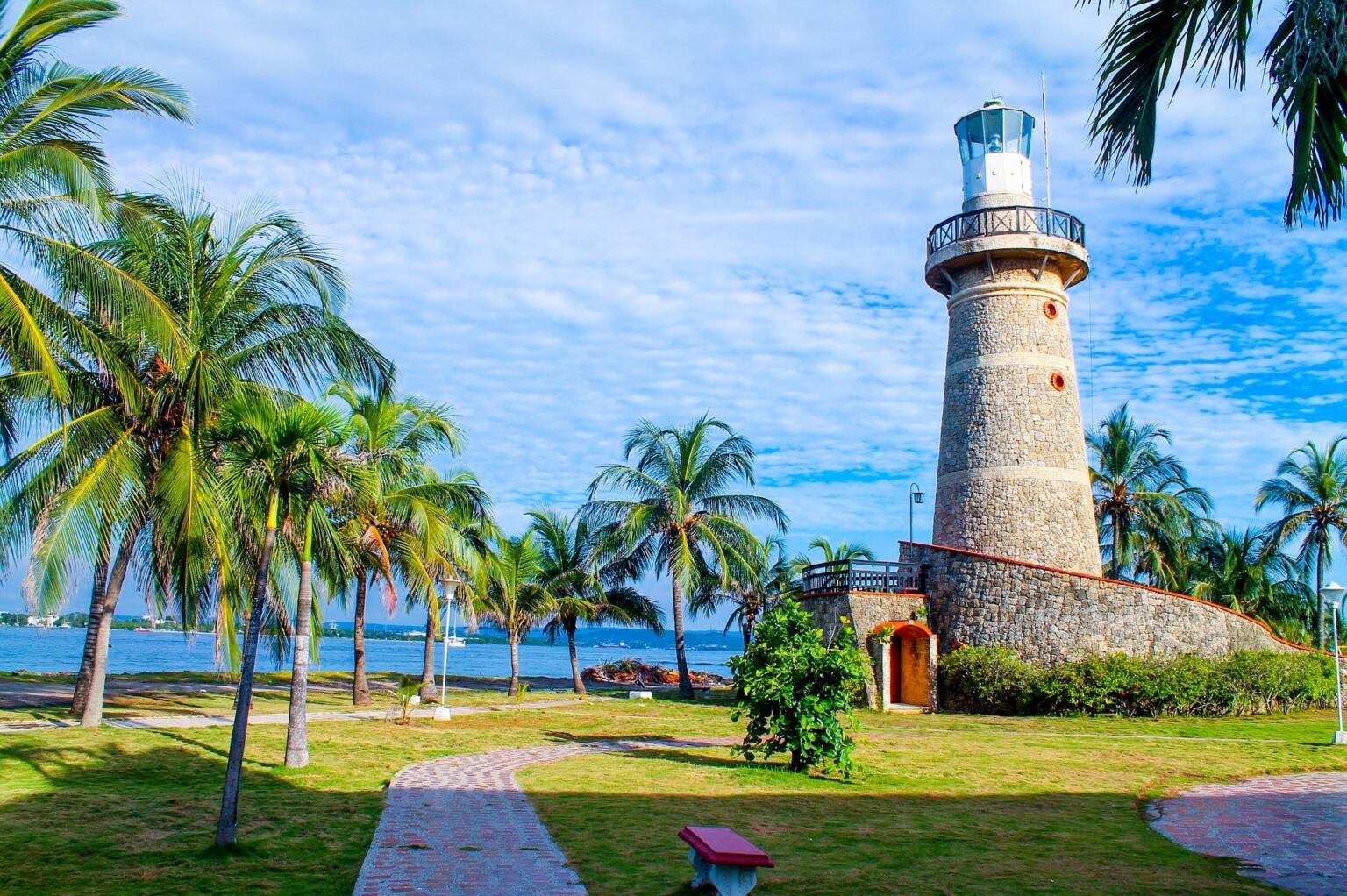 What are the COVID-19 Entry Requirements for Colombia?
Colombia's borders are once again open for international tourists. There are a number of protocols in place designed to prevent the spread of COVID-19, including certain entry requirements that all visitors to Colombia are subject to; these are detailed below.
From 4th November, travellers are no longer required to present a negative PCR COVID-19 test taken no more than 72 hours prior to departure. However, this policy could be reinstated in the coming months.
Official travel advice from Colombia does recommend individuals secure a negative PCR test result no more than 96 hours prior to travel.
Currently, individuals arriving in Colombia will be subject only to health screenings and temperature checks on arrival.
Those who develop any COVID-19 symptoms when arriving in Colombia must inform the health authority in the area where they are staying. It is possible to test for COVID-19 during your trip.
There are currently no obligatory requirements for self-isolation on arrival in Colombia. As with testing requirements prior to travel, however, this could change in the future.
However, if you present symptoms of COVID-19 on arrival, you will be asked to quarantine in "responsible isolation" for 14 days. This can be done at your accommodation or intended place of residence while in Colombia.
It is a mandatory requirement for travel to Colombia to complete a Check-Mig. This is a pre-registration form that helps reduce crowds and traffic at airport arrivals. It can be found online here.
This must be completed between 24 and 1 hours prior to departure. It will include personal information and flight details, for example.
On completion of the form, individuals will receive a confirmation email; this email must be presented at border control on arrival in Colombia.
In addition, all travellers to Colombia's borders must download and install a track and trace app called CoronApp before entering the country. You must also complete a form on the app ahead of departure, as well as update your status on the app for the duration of your stay.
The app will notify individuals if they have come into contact with anyone diagnosed with COVID-19.
The visa requirements for Colombia remain as they were prior to the spread of the COVID-19 pandemic. Those who previously enjoyed visa-free travel to Colombia may continue to do so, while those from other countries are required to apply for a visa.
At the moment, 99 countries may travel to Colombia for stays of up to 90 days visa-free. To check if your country is eligible for visa exemption, see here.
If you overstay your visa due to the National Sanitary Emergency (i.e. COVID-19), you may do so without incurring a penalty. However, in this event, you must contact Migración Colombia to notify them of the situation.
Having travel insurance is not a mandatory entry requirement for Colombia.
However, having adequate travel insurance is highly recommended during this global health crisis. Your insurance should cover medical costs and repatriation expenses, as well as extension of accommodation due to COVID-19.
For more information about travel insurance for Colombia, please see our insurance section.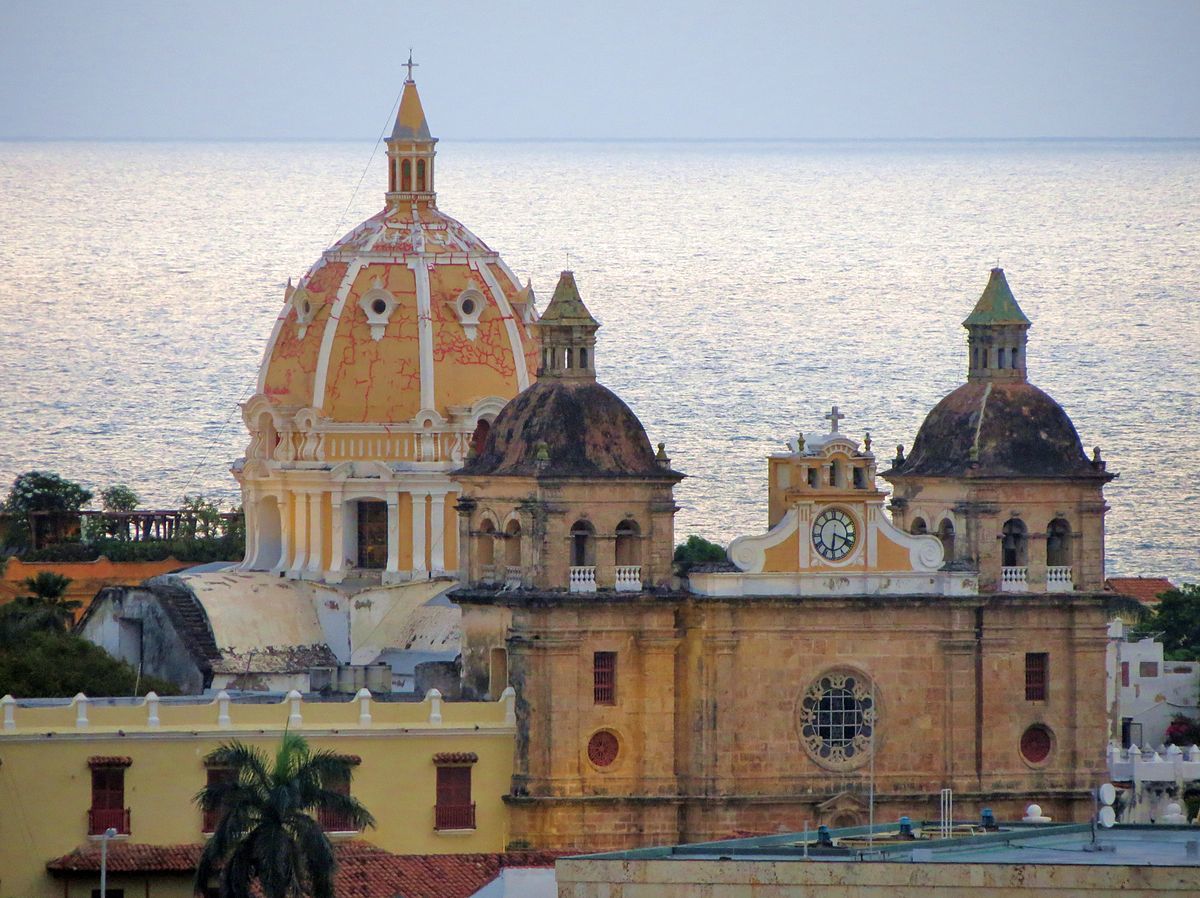 Colombia Travel Restrictions – On the Ground in the Colombia
Colombia's borders are once again open for tourism. Like most countries in the world, life in Colombia is being lived under New Normal guidelines, with many restrictions placed on activities and services.
A National Sanitary Emergency is currently in place until at least 28th February 2021. Associated measures in place in Colombia include enforceable rules and basic "biosafety protocols", such as the following:
Stay at least 6 feet from people not travelling with you
Wash hands as often as possible or use hand sanitiser
Monitor your own health for signs and symptoms
Masks are mandatory in public spaces in Colombia. This includes on public transport, in enclosed areas such as shops, banks and outdoor markets. As of 4th April, these regulations are enforced by the Colombian authorities. Those who do not comply with the guidelines will be subject to fines, detention or arrest.
Travellers should note that masks are mandatory on flights into and out of Colombia, as well as in the country's airports. 
There are nationwide restrictions on gatherings of over 50 people. Consuming alcohol in open spaces is also not allowed.
As of 31st August, restrictions on regional travel within Colombia's borders were lifted. But there may be regional restrictions that differ to national-level regulations. If in doubt, check with the relevant local authorities.
Wondering where to stay on a trip to Colombia? Check out our area guides!
What Tourist Services Have Reopened in Colombia?
Colombia's gradual reopening includes the reopening of many services that tourists may use during their time in the country. In order for these to do business, they must adhere to government-set biosafety protocols.
Services currently open for business in Colombia include the following:
Hotels
Parks
Beaches
Museums
Restaurants
Food trucks
Public transport
Shops
National parks
There are limitations on the above services, as well as protocols in place to prevent the further spread of COVID-19. Some of these limitations are regional; for example, in Bogota, restaurants may serve alcohol, but in doing so must close at 9 p.m. In addition, restaurants may operate at only 25% of their regular capacity.
Other COVID-related restrictions that vary by department and city include steps to avoid congestion in supermarkets and inside shops. For example, a pico y cedula system is in place; this restricts entry into banks and other institutions based on the last digit of your identification number.
Even tourists will have to comply with these restrictions, so it is best to consult regional and/or national regulations to ensure you are compliant with COVID-19 restrictions.
Now, while travel insurance is not a mandatory entry requirement for Colombia, that doesn't mean you shouldn't have it. You really shoudn't ever be travelling without insurance, and that goes double for the pandemic!
Keeping yourself covered against coronavirus mishaps is a complex subject, however, Americans get it easy. Our favourite insurance provider World Nomads just got favourite-r! They're covering against COVID-related incidents and will also count for countries where corona coverage is a requirement.
Is there a backup option? Sure is—SafetyWing Travel Insurance! SafetWing is the cheap, long-term insurance for cheap, long-term travellers. And now, they've stepped up to the plate covering travellers and digital nomads against the scourge… at a bargain!
And if neither of those two choices are right for you? Well, in that case, I strongly, strongly, strongly recommend doing your own research on the top travel insurance companies and finding one right for your trip.
The BEST Travel Backpack?!
Pssssst! Not picked the perfect travel backpack yet? The Broke Backpacker team has tried out over thirty backpacks this year! Our favourite travel backpack is the Osprey Aether (comes in 55 – 85 litre sizes).
View on Osprey
View on REI
And Keep Smiling
If you wanted to travel to Colombia, it's most certainly possible. The South American nation has once again opened for business and is happy to welcome you – provided you follow the rules.
There are restrictions in place throughout the country; we're still living through a global pandemic, after all. But all things considered, the fact Colombia is open is great for travellers.
Perhaps you may want to wait things out, though. That's very understandable. In that case, you can still dream of better times ahead and start planning a trip to Colombia ahead of schedule.
"Find out how YOU can support the site. We work hard to put out the best backpacker resources on the web, for free! It's all about helping out our tribe of awesome backpacker readers [that's you!]. Please visit the link to find out how you can help keep the site going 🙂
For the sake of transparency, some of the links in our content are affiliate links. This means that if you book your accommodation, buy a book or sort your insurance, we earn a small commission at no extra cost to you. I only link to stuff I've actually used and never endorse products or services that are not up to scratch. Thanks for your support.