Costa Rica is a wonderland of natural attractions. In fact, Costa Rica is so enchanting that quarter of it is actually made up of protected areas ranging from volcanic peaks to summit, rainforests to explore, and a Caribbean and Atlantic coastline strung with beautiful beaches. Sounds like the perfect antidote to COVID time rights?
And it might well be. If you can get in that is… We've created this in-depth guide to Costa Rica's COVID entry requirements to give you all the information you need if you're planning a trip. This includes who can travel to Costa Rica, what its New Normal looks like, and what travel restrictions are in place.
Our guide has everything YOU NEED TO KNOW for travelling to Costa Rica in 2020.
A message from Will, the OG Broke Backpacker
Amigos, let's face the facts: travel isn't what it was. Things have changed.
We strive at The Broke Backpacker to be the best source of up-to-date and relevant information in the travel-sphere. All the information here was sourced, checked, double-checked, and published on 12/11/2020. While the information was correct then—and we will outline any changes and updates that we do make in the future—it's important to respect the immense changeability of this topic.
If you're going to be travelling amongst the coronavirus world, you need to, do your own research and do it hard. No one blog or website is a sufficient source, and even if it was, it might all just go tits up anyway.
This information changes more often than I fart in a day. Tread with caution.
And if you do see some misinformation, please leave a (constructive) comment so that we can patch it up! We really do appreciate your support and input in these weirdest of times.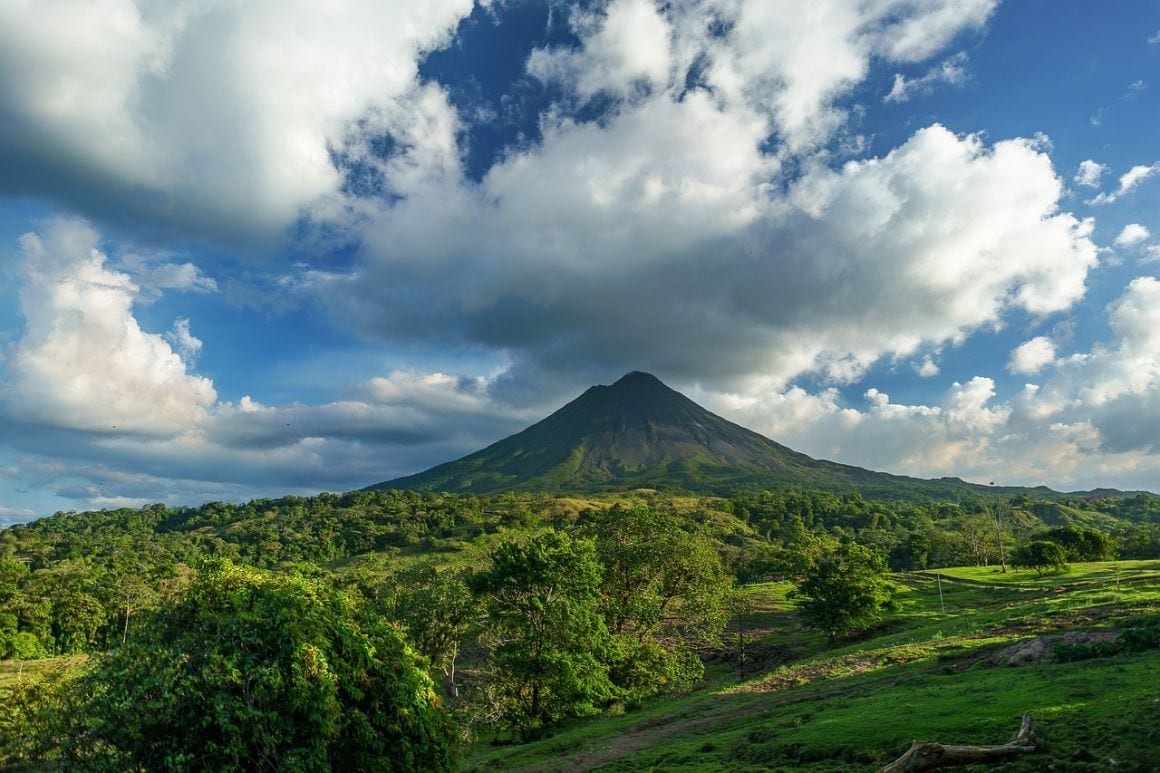 Who Can Travel to Costa Rica Right Now?
As of 1st November 2020, Costa Rica's travel ban has ended and the country has reopened its borders for tourism. This means that travellers from all countries are allowed to enter by air as per Costa Rica's immigration rules.
However, it isn't a quite back to normal free-for-all – travellers will have to satisfy a number of COVID requirements.
How strict these measures are, and how open Costa Rica's borders remain, is subject to change as per the development of the global pandemic.
Can Americans travel to Costa Rica?
American tourists can now enter Costa Rica from the United States by air. Result!
Travellers from the U.S. must meet certain entry requirements both prior to travel and on arrival. Sanitation guidelines must be followed during their time in the country, too (see the Costa Rica's Travel Restrictions section for more details).
Alas, it's hard days for the Americanos, but have no fear! We've put together a couple of sexy COVID-proof travel guides that may just help you plan your travels through the Ragnarok times:
What Are the COVID-19 Entry Requirements for Costa Rica?
Currently, Costa Rica's relatively light travel restrictions mean that nationals from any country (subject to the usual Costa Rica visa requirements) may freely enter the country for tourism and other purposes. However, there are entry requirements in place to further prevent the spread of COVID-19.
From 26th October, visitors to Costa Rica are no longer required to provide a negative COVID-19 test taken within 72 of arrival.
However, health screenings such as temperature checks at the port of entry are in place. If a traveler is displaying symptoms of COVID-19 then they must take a test at the airport. Tests must be paid for by the individual (around USD$100). and results typically become available within 24 to 48 hours.
After arrival, COVID-19 tests are available at major hospitals and various laboratories around the country.
Previously, quarantine for a 14-day period was mandatory for all tourists coming to Costa Rica, but that is no longer in place. Costa Rican nationals must quarantine for 14 days on arrival, but foreign tourists are exempt.
If those who arrive at the airport with COVID-19 symptoms test positive for the virus, they will be required to self-isolate. This will be under the guidance of the Costa Rican Ministry of Health, who will then follow up with any individuals who are under quarantine.
Fines for non-compliance with quarantine orders can be anywhere between 450,200 and 2,300,000 colones (around USD$740 – 3,770).
All visitors to Costa Rica are required by Costa Rican authorities to complete an online epidemiological form, entitled Health Pass ("Pasa de Salud").
Information to be filled out includes personal details and hotel/accommodation address, as well as declarations as to passengers' health relating to COVID-19. This must be filled out for all individual travellers separately, including minors.
Details related to insurance must also be shared. This is mandatory for travel to Costa Rica (see Insurance Requirements section).
Passengers with confirmed flights to Costa Rica must complete the form within 48 hours prior to travel.
On completion of the Health Pass, a personal QR code will be generated. This must be shown either via mobile or on paper at your port of entry.
It also important to note that all arrivals must possess an outbound ticket.
There are no changes to Costa Rica's visa policy due to COVID-19. Countries that can travel visa-free may continue to do so, and those who must apply for visas go through the same process.
At present, all European Union member states, as well as a list of 70 more, are eligible for visa-free travel to Costa Rica.
See more information on Costa Rica's official visa website.
All tourists travelling to Costa Rica must purchase travel insurance. Those who do not will be refused entry to the country.
Visitors may secure travel insurance from an international provider or from a Costa Rican company approved by the authorities.
International health insurance must be:
Valid for Costa Rica
Medical expenses in case of treatment for COVID-19 (at least US$50,000)
Accommodation in case of quarantine or cancellation/interruption incurred due to illness (at least US$2,000)
In the case of those using international health insurance companies, you must obtain a certification in either English or Spanish that guarantees the above three terms.
This will then be uploaded onto the aforementioned Health Pass form and reviewed by Costa Rican authorities, who will contact applicants via email if more information is required.
Local insurance may also be used. However, only two companies are approved to sell COVID-related insurance to international travellers. For any inquiries into these approved Costa companies, you may email the General Superintendency of Insurance of Costa Rica here.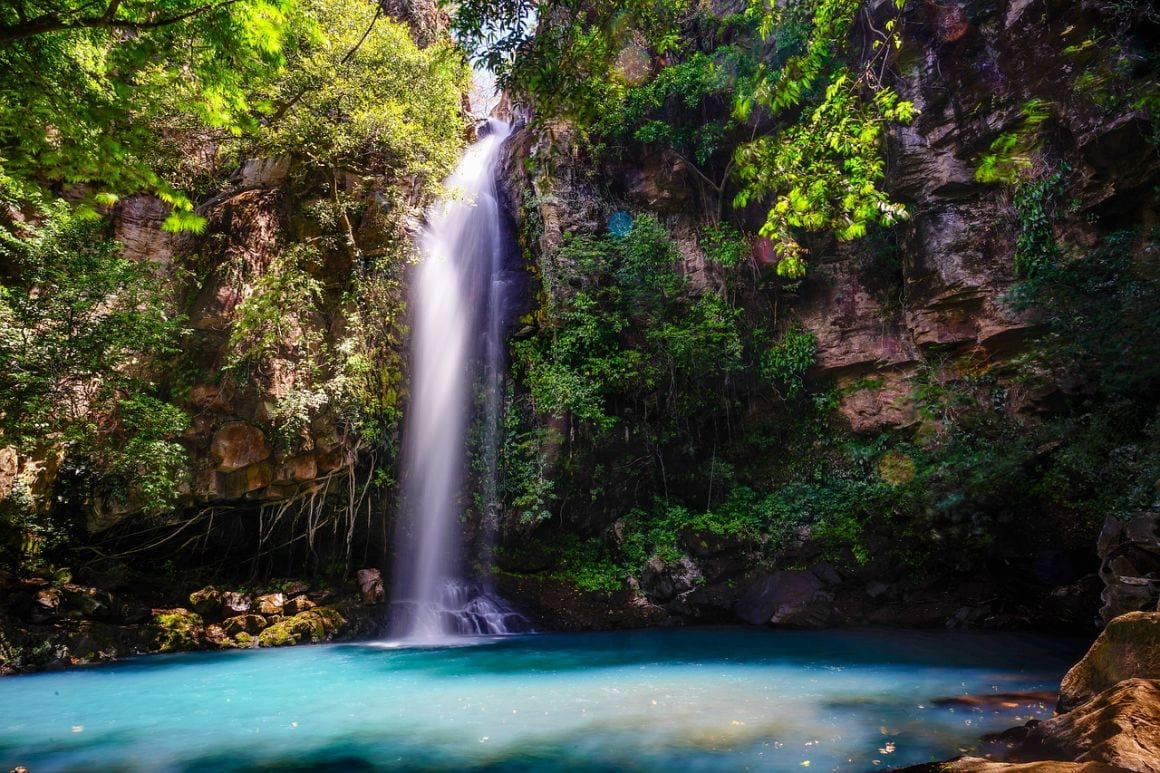 Costa Rica's Travel Restrictions – On the Ground in Costa Rica
Alongside the entry requirements for Costa Rica, the country has regulations in place to prevent the spread of COVID-19. As with many countries around the world, Costa Rica is adapting to a New Normal and the following guidelines should be observed:
Maintain social distance (1.8 metres)
Avoid touching your face
Don't shake hands with other people
Stay away from crowds
Wash your hands whenever possible
Carry alcohol based hand sanitiser with you
Wearing a mask in Costa Rica is compulsory. As of 27th June, this is required by law in all indoor/enclosed public spaces, including restaurants (except when eating), public transport and taxis. Some tours may also require the wearing of a mask. Failure to comply with the rules may result in a fine.
Visitors must wear masks on arrival at the airport. Those who do not may be refused entry.
What Tourist Services Have Reopened in Costa Rica?
Costa Rica previously had stricter measures in place but is gradually loosening its countrywide restrictions in a "controlled reopening" phase. That means many of Costa Rica's services available to tourists are opening their doors, albeit in a more limited capacity than before the global pandemic.
These include the following:
Beaches
National parks
Restaurants
Shops
Hotels, other accommodation
Bars
Casinos
Restrictions are in place for the above services. For example, beaches will be open only from 5 a.m. to 10 p.m. on weekdays and 5 a.m. to 8 p.m. on weekends (subject to change regionally).
There is also a limit on capacity in businesses such as restaurants and shops of 50%. Hotels, however, may run at a 100% capacity. These may be restricted if there is a rise in the number of coronavirus cases.
For the foreseeable future, venues and facilities that encourage or require mass gatherings such as concerts and sports events will be closed.
Staying Insured and Safe Amongst the Pandemic
Now, while travel insurance is not a mandatory entry requirement for Costa Rica, that doesn't mean you shouldn't have it. You really shouldn't ever be travelling without insurance, and that goes double for the pandemic!
Keeping yourself covered against coronavirus mishaps is a complex subject, however, Americans get it easy. Our favourite insurance provider World Nomads just got favourite-r! They're covering against COVID-related incidents and will also count for countries where corona coverage is a requirement.
Is there a backup option? Sure is—SafetyWing Travel Insurance! SafetWing is the cheap, long-term insurance for cheap, long-term travellers. And now, they've stepped up to the plate covering travellers and digital nomads against the scourge… at a bargain!
And if neither of those two choices are right for you? Well, in that case, I strongly, strongly, strongly recommend doing your own research on the top travel insurance companies and finding one right for your trip.
The Best Travel Backpack?!
Pssssst! Not picked the perfect travel backpack yet? The Broke Backpacker team has tried out over thirty backpacks this year! Our favourite carry on backpack is the Nomatic Travel Bag.
Read our full review!
And Keep Smiling
Costa Rica is going nowhere. Whether you have a trip booked and planned out already or you're thinking about travel in the near-future, Costa Rica's natural credentials remain top-notch.
There may be a few entry requirements to think about, but that's to be expected – we're in the midst of a global pandemic. Be thankful that Costa Rica is even open for business right now!
With all its rugged scenery and cool eco-adventures, it might just be the best place to forget about 2020 for a minute. So why not start planning your trip to Costa Rica now?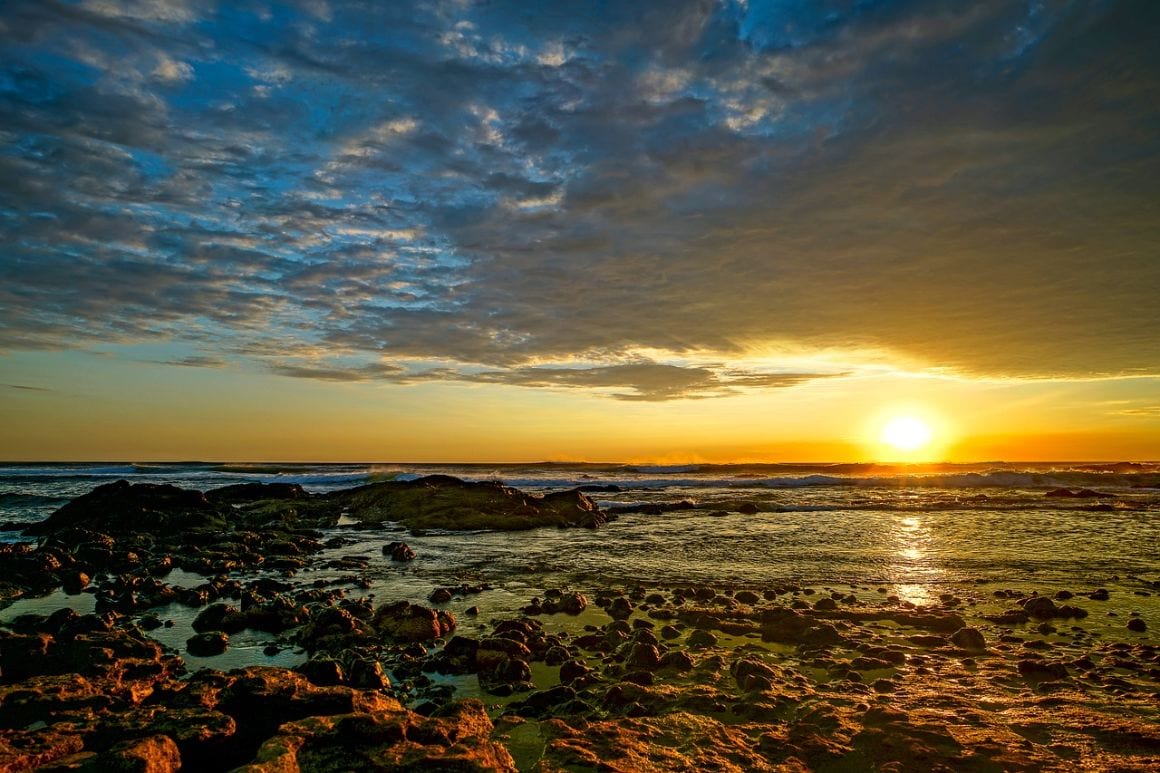 Yay for transparency! Some of the links in this post are affiliate links. This means that if you book your accommodation, buy a book or sort your insurance, I'll earn a small commission at no extra cost to you. I only link to stuff I've actually used and never endorse crap. Your support helps me keep the site going.