Croatia is a gem of the Adriatic Sea. Think gorgeous Mediterranean beaches, a selection of rugged islands to explore, stunning national parks to discover, and a whole lot of incredible historical sites besides. And the good news is that despite the scourge of COVID-19, Croatia has reopened for tourism.
Travel isn't as simple as it used to be though. That's why we've written this guide to Croatia's COVID entry requirements. In this article, you'll find important information, including which countries can travel to Croatia, its travel restrictions, and its New Normal rules and regulations.
This guide is everything YOU NEED TO KNOW about travelling to Croatia in 2020.
A message from Will, the OG Broke Backpacker
Amigos, let's face the facts: travel isn't what it was. Things have changed.
We strive at The Broke Backpacker to be the best source of up-to-date and relevant information in the travel-sphere. All the information here was sourced, checked, double-checked, and published on 19/11/2020. While the information was correct then—and we will outline any changes and updates that we do make in the future—it's important to respect the immense changeability of this topic.
If you're going to be travelling amongst the coronavirus world, you need to, do your own research and do it hard. No one blog or website is a sufficient source, and even if it was, it might all just go tits up anyway.
This information changes more often than I fart in a day. Tread with caution.
And if you do see some misinformation, please leave a (constructive) comment so that we can patch it up! We really do appreciate your support and input in these weirdest of times.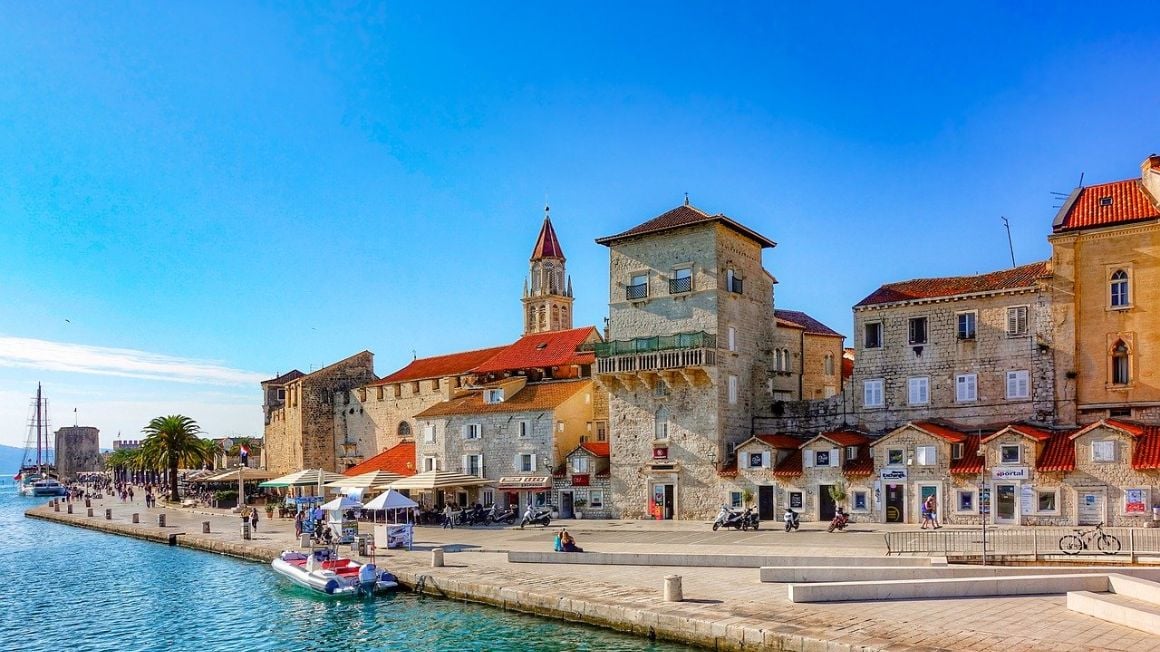 Who Can Travel to Croatia Right Now?
Currently, Croatia's borders are open for tourism purposes from all countries. However, only the following list of European Union member states may travel to Croatia freely without having to meet any entry requirements:
Austria
Belgium
Bulgaria
Cyprus
Czech Republic
Denmark
Estonia
Finland
France
Germany
Greece
Hungary
Iceland
Ireland
Italy
Latvia
Liechtenstein
Lithuania
Luxembourg
Malta
Netherlands
Norway
Poland
Portugal
Romania
Slovakia
Slovenia
Spain
Sweden
Switzerland
United Kingdom
All other countries can travel under the same visa terms that applied before COVID-19; this includes Australia, Canada, Japan, and New Zealand, for example. However, travellers from these countries are subject to entry requirements (as detailed in the relevant section of this article below).
Can Americans travel to Croatia?
Alas, it's hard days for the Americanos, but have no fear! We've put together a couple of sexy COVID-proof travel guides that may just help you plan your travels through the Ragnarok times:
Yes, Americans are currently permitted to travel to Croatia – in fact they are positively welcome!
You may travel from the U.S. for business, tourism or education. But as with other third-country nationals, travellers from the U.S. must meet certain entry requirements for Croatia to enter the country.
What are the COVID-19 Entry Requirements for Croatia?
Entry requirements for EU/EEA member states travelling to Croatia are minimal. However, those from third countries are subject to more stringent entry requirements to enter Croatia's borders, including testing and/or quarantine orders.
Croatia's Travel Restrictions – On the Ground in Croatia
Croatia has reopened, and its entry requirements have eased, but there are still restrictions in place on everyday life as the country learns to live alongside the virus. There are several New Normal guidelines to follow when in Croatia, which are as follows:
Social distancing (at least 2 metres indoors, 1.5 metres outdoors)
Hands should be washed as often as possible
Avoid touching your nose, mouth and eyes
Public transport should be avoided
Use cashless payment or online services as much as possible
Masks are mandatory in Croatia. This includes indoor public spaces, in shops, taxis, and on public transport, as well as in outdoor areas where it is not possible to maintain a distance of at least 1.5 metres. Children of up to 2 years of age are exempt from wearing a face mask.
There are not yet fines in place for not wearing a mask, but this could change.
While there are no travel restrictions in Croatia, there are further New Normal regulations to bear in mind. Public gatherings are limited to 50 people and must end by 10 p.m. Sports events are being held without spectators.
Wondering where to stay on a trip to Croatia? Check out our area guides!
What Tourist Services Have Reopened in Croatia?
As Croatia steadily opens for tourism again, many services and facilities have also re-opened for business. However, these services are opening with limitations and New Normal guidelines in place to reduce the spread of COVID-19. They include:
Restaurants, bars and cafes
Cinemas
Museums
Heritage sites
Beaches
Hotels, guesthouses, etc.
While many services are re-opening, visitors should expect a number of restrictions. There are limited opening hours to consider (for example, restaurants and cafes are open from 6 a.m. to midnight). At beaches, heritage sites and tourist attractions, social distancing, disinfection and personal hygiene measures must be maintained.
Alcohol is prohibited from being sold from any premises between the hours of midnight and 6 a.m.
Now, while travel insurance is not a mandatory entry requirement for ___, that doesn't mean you shouldn't have it. You really shouldn't ever be travelling without insurance, and that goes double for the pandemic!
Keeping yourself covered against coronavirus mishaps is a complex subject, however, Americans get it easy. Our favourite insurance provider. World Nomads just got favourite-r! They're covering against COVID-related incidents and will also count for countries where corona coverage is a requirement.
Is there a backup option? Sure is—SafetyWing Travel Insurance! SafetWing is the cheap, long-term insurance for cheap, long-term travellers. And now, they've stepped up to the plate covering travellers and digital nomads against COVID-19 medical costs… at a bargain!
And if neither of those two choices are right for you? Well, in that case, I strongly, strongly, strongly recommend doing your own research on the top travel insurance companies and finding one right for your trip.
The Best Travel Backpack?!
Pssssst! Not picked the perfect travel backpack yet? The Broke Backpacker team has tried out over thirty backpacks this year! Our favourite carry on backpack is the Nomatic Travel Bag.
Read our full review!
And Keep Smiling
Croatia is still full of everything that makes Croatia awesome. No amount of New Normal guidelines can stop its national parks or beaches from being breathtakingly beautiful.
Some countries may have a few more hoops to jump through than others, but we're lucky that Croatia has opened its doors at all. There's definitely some hope here for pre-corona normality.
But for now, well, it's still 2020. Whether you're banking on a trip soon or you're looking to the future when it's all blown over, why not set your dreams in motion and plan a trip to Croatia?