If there's one destination that is a true paradise for digital nomads, it would be Bali. Set on the only Hindu island in the Indonesian archipelago, Bali is one of the most naturally beautiful, adventurous, and culturally exciting places to settle as a digital nomad.
With its lush jungle greenery, tropical beaches and world-class surfing conditions, terraced rice fields, and majestic Hindu temples, the island has more to offer than you could dream of. Of course, Bali also boasts a relatively cheap cost of living in return for a high standard of life.
The island is home to a vast ex-pat community, welcoming foreigners from Australia to America. While some believe that this ex-pat community, and the cuisine and lifestyle changes that come with it, have taken away from the original local charm of the island, there is no doubt that this international influence makes Bali a super easy destination to settle as a global digital nomad.
Bali appeals to all sorts of digital nomads, particularly those with a passion for the outdoors, surfers, and foodies. With a year-round tropical climate, everything from the villas you stay in, to the restaurants you eat at have an indoor/outdoor appeal. If this natural way of life sounds good, you've come to the right place.
In this article, I'll dive into what it takes to be a digital nomad in Bali, detailing some of the best coworking spaces, places to live, and destinations to base yourself in.
Is Bali Good for Digital Nomads
Not only is visiting Bali classified as an excellent destination for digital nomads, but it's a classic favorite choice for many reasons. Aside from being one of the world's most beautiful islands, Bali offers the perfect blend between culture, natural beauty, outdoor adventure, and incredible food.
The island is also scattered with different co-living spaces and airy coffee shops with fast internet connectivity, making it easy to network and socialize while living as a digital nomad. Let's not forget that Balinese locals are some of the most friendly people you will have the honor of meeting. Respect, humbleness, and kindness are common traits of the culture, and locals will always be willing to lend you a hand.
Located just below the equator in tropical southeast Asia, Bali is blessed with warm weather year-round. However, like all tropical destinations, the island receives a wet and dry season instead of a classic summer and winter. While the weather is warm, humid, and sunny throughout June, July, and August (dry months), monsoon rains hit the island during the wet season in December, January, and February.
On top of this, the Indonesian government makes it relatively easy to visit the island for long periods of time. A B211a Business Visa permits digital nomads to stay in the country for up to 60 days with the option to extend the visa for an additional 60 days, two times. In total, you could spend six months living in Bali on this visa without being obliged to pay local taxes.
If you want to stay longer than six months, Indonesia has revealed a new 'Second Home' visa that can allow ex-pats to stay and work remotely as a digital nomad in Bali for up to five years. Of course, a valid passport and stable income will need to be presented to receive this visa.
Visitors after this visa will need to fill out application forms and apply in person at EVISAS Indonesia Visa Center in Seminyak. For more information on visas and which is the best for your specific needs, check out Bali.com.
Cost of Living
One main factor that is great for digital nomads is the low cost of living in Bali. You could set yourself up in a gorgeous outdoor-living villa with air conditioning, a swimming pool, and a motorcycle and purchase high-grade groceries for a fraction of what you would spend elsewhere.
Depending on the quality of life you're after, you can expect to spend between $720 and $2,000 per month per person living in Bali. If you're a couple or are traveling with a friend or family member, you could save a significant amount on sharing rental costs.
If you live humbly, eat local food, and enjoy the beautiful outdoors as your main form of entertainment, you could easily save on costs compared to living in a Western country with a luxury lifestyle.
The local currency of Indonesia is the Indonesian Rupiah. One US Dollar will get you around 15 thousand Rupiahs with the current exchange rate (Feb 2023).
A meal at an inexpensive local restaurant (known as warungs) will cost you around $1.70. A three-course meal at a mid-range restaurant targeted towards tourists might cost around $20, while a coffee at a cafe will cost approximately $2.20.
Rent for a small one-bedroom apartment in a desirable neighborhood could set you back $430 per month or as little as $240 for a place outside the busy tourist areas. Utilities (including cooling, water heating, garbage, etc) could cost around $50 per month.
The easiest way to get around while living in Bali is by renting a scooter or motorcycle. Alternatively, taxis are available and cost about $1 per mile.
Most activities are nature-based and don't cost a penny. Membership to a fitness center might cost $5 per month, and renting a tennis court for an hour costs around $10.
When it comes to groceries, a bottle of milk should average $1.50. A dozen eggs cost around $1.50, while a bottle of wine is more expensive at about $20. Beef is the most expensive meat on the island since it is not eaten by locals and costs around $12 for a kg of beef.
Digital Nomad Accommodation in Bali
Many digital nomads stay in a co-living space for convenience and networking options. These spaces offer a strong sense of community and are located in central areas close to nightlife, outdoor activities, and cultural hotspots. They offer everything you need, from fast internet to comfortable workspaces and training events to help you develop your business skills.
Because of the island's popularity for digital nomads, you might have to wait for a couple of months to get a room in one of these specifically dedicated co-living spaces.
The island is small, but distances can feel long as it can take a while to drive from one side of the island to the other. Most ex-pats and tourists visit the southern part of the island, from the Bukit Peninsula to Canggu in the west and Keramas in the east. Seminyak, Ubud, Canggu, Uluwatu, and Sanur are some of the most popular areas for digital nomads to settle.
Where Should Digital Nomads Stay?
There are a few options for long-term accommodation for digital nomads in Bali.
The first includes specified co-living and working spaces designed for digital nomads. The most well-known co-living spaces include Outpost, Dojo Bali, Co-Work Surf Bali, and Hub Bali, located in different areas across the island.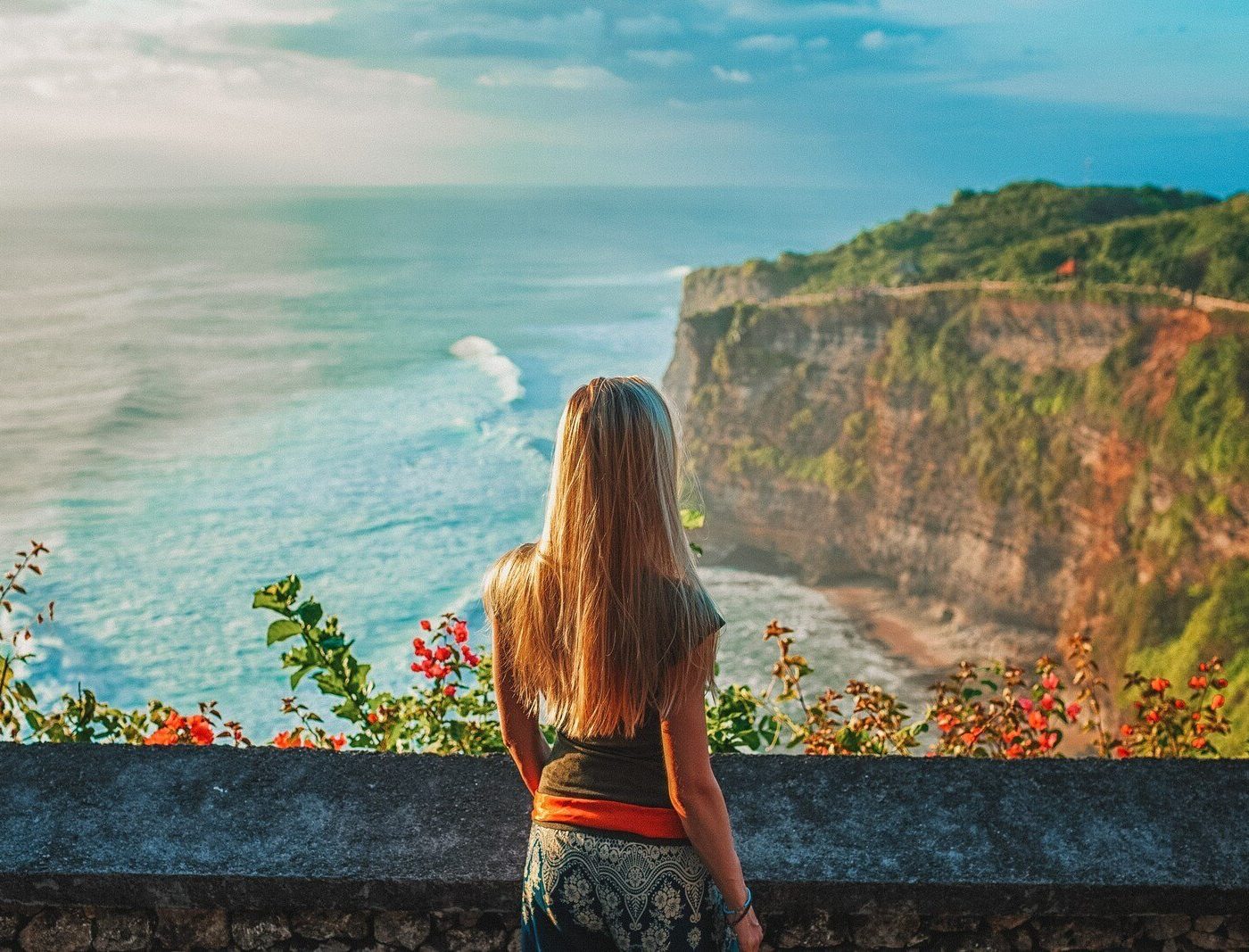 The convenience of these co-living spaces is undeniable. In one setting, you can enjoy the peace and quiet of your private room, socialize in common lounge areas and get your grind on in a quiet workspace that also allows for networking. With unique events and dialogues hosted by the co-working-living spaces, this accommodation is your one-stop shop for digital nomad convenience.
If you prefer more privacy and don't need to network and socialize constantly, another option is to rent a property on Airbnb. In fact, Airbnb has released a Live and Work from Bali feature, which allows you to find the perfect match for your remote work adventure on the island.
This spacious villa is designed with peaceful interiors and offers an indoor/outdoor living space opening out onto a swimming pool. It's also just a ten-minute walk to the beach in the bustling Kuta area.
Bali Zen Villa Kerobokan is another excellent option. The property has four one-bedroom villas, each with its own living area, kitchen, pool, and garden in the heart of Seminyak, featuring free Wi-Fi.
For a step-up of luxurious living, staying in a serviced hotel or apartment is another option. Usually ideal for shorter stays between one and three months, staying in a serviced property allows you to make use of common amenities like gyms, pools, and lounges, enjoy on-site dining options (and often a complimentary breakfast with your stay) and make use of bicycle rentals and 24-hour reception.
The Artini Two Cottage Ubud is a centrally located spot just a short walk from the Ubud Monkey Forest and the heart of Ubud town, offering rooms with a bathtub, minibar, and great Wi-Fi in Bali. Guests can relax on the sun terrace or indulge in the on-site restaurant serving western and Asian food with local specialties.
Set a few steps from Kuta Beach, Tribe Bali Kuta is a co-living and working space offering luxury accommodations with shared amenities. The hotel offers a fitness center, free parking, and breakfast served daily. It also includes facilities for disabled guests and a spacious lounge area with desks for digital nomads to use. Enjoy a drink at the bar after work and lounge at the pool during your breaks.
Forget boring accommodation… book yourself an EPIC STAY!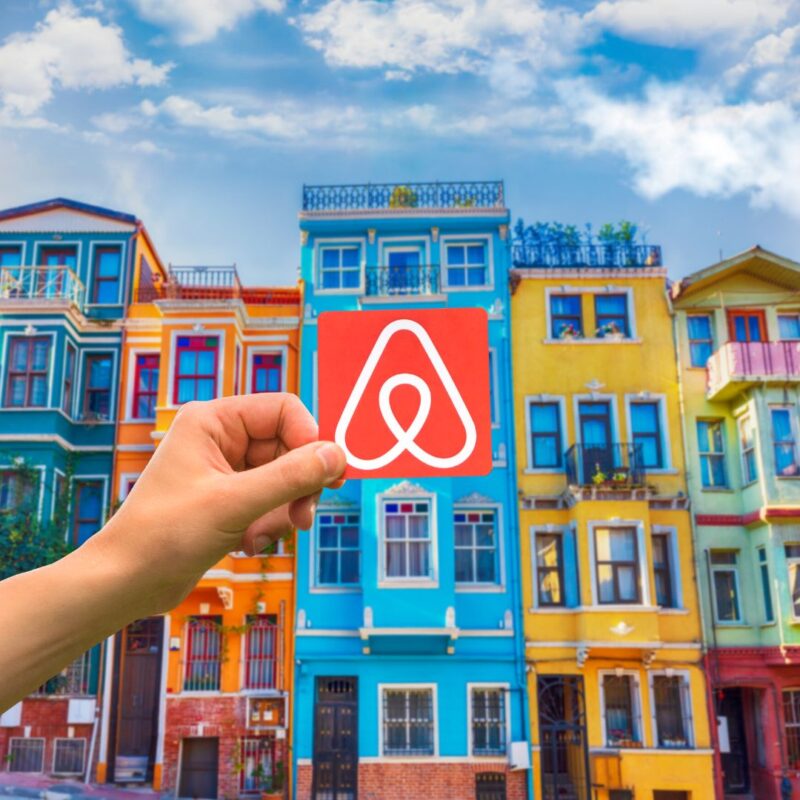 Why stay in a naff hotel when you can stay in a cosy, stylish local house instead? And for half the money too!
Stay somewhere EPIC and save your hard-earned dollars — from houses to barns to castles and caves, there is an Airbnb for every occasion!
Book an EPIC Stay
Wi-Fi in Bali
Internet connectivity is essential for any digital nomad. Luckily, almost all areas on the island are reached by 4G networks (unless you're up north and far off the grid). The southern part of the island, including the Bukit Peninsula, is best connected since this is the area that attracts most tourists and digital nomads.
Wi-Fi is available in most public spots like cafes, beach clubs, and restaurants. From the airport to your villa, Wi-Fi is available across the island. Local warungs will have Wi-Fi connectivity – but don't expect hyper-fast speed. If you want to do any banking on public Wi-Fi, make sure you use a VPN.
If you're worried about jittery internet, your best bet would be to get a local prepaid SIM card that should have a 4G connection in most areas. To do so, you'll need a phone with an Indonesian registered IMEI number, register your SIM card and then find the right provider, coverage for your area, and package.
The most common phone providers for the best Wi-Fi in Bali include Telkomsel, XL, and Indosat Ooredoo. Wi-Fi internet service providers include Biznet, FirstMedia, Indihome, and GlobalXtreme.
Coworking in Bali
As one of the best locations for digital nomads, Bali is flooded with coworking spaces, from designated desk rentals to comfortable cafes with high-speed Wi-Fi.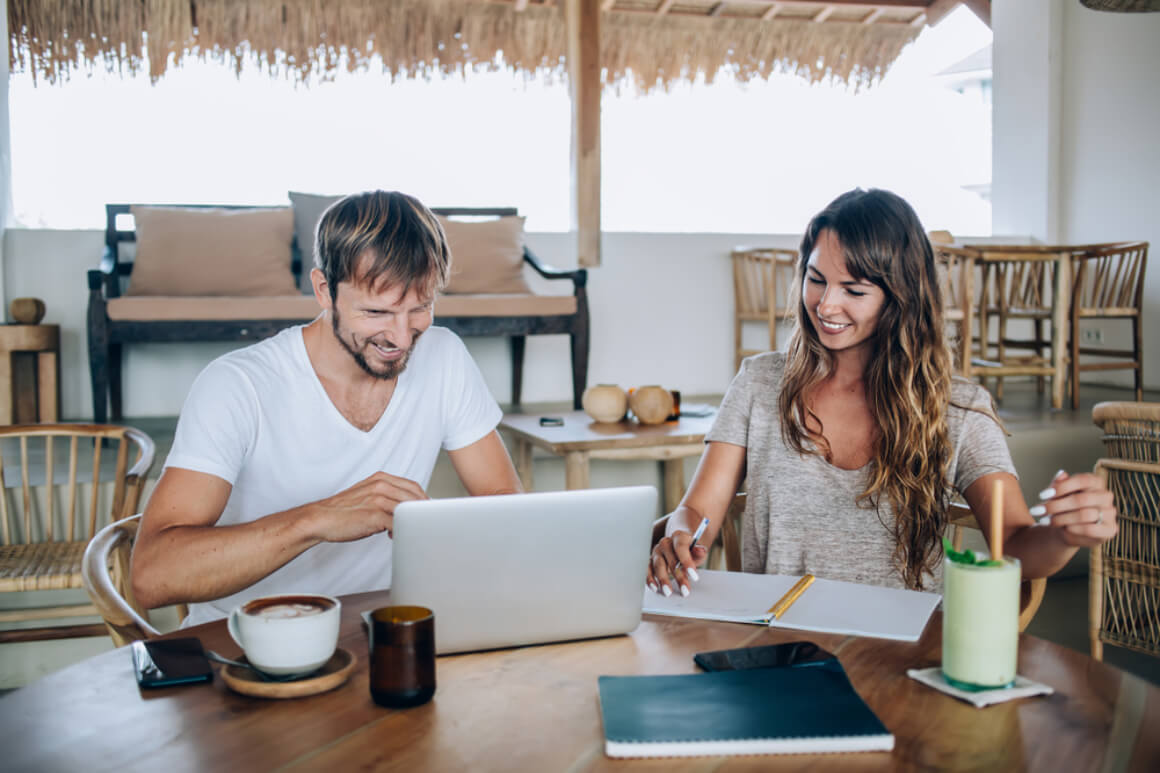 If you need two screens and a quiet environment, renting a desk in a coworking space is a great option. On the other hand, those working from a single laptop after a social work environment might prefer the buzz at a cafe.
The Best Coworking Spaces in Bali
Getting your work done doesn't have to be an unpleasant chore on this tropical island. Bali is overflowing with coworking spaces where you can tick away at your work surrounded by other hard-working business people.
Canggu and Ubud are currently the most popular coworking towns, but there are places across the island where you can get your hours in.
Tribal Bali is one of the most desirable coworking spaces in the trendy Canggu town. Located out of the hustle and bustle of the center in the scenic Pererenan area, this massive space offers an excellent atmosphere for productive behavior, along with all the amenities you could dream of.
Choose from private work cubicles, spacious shared tables, standing desks, and even sunbeds by a pool. There are electrical sockets everywhere you might need, and high-speed internet reaches all corners of this open and breezy space. If the pool wasn't a big enough draw card, Tribal has a tasty restaurant serving smoothie bowls, avo toast, and Indonesian coffee. It also has an on-site hostel for digital nomads in Bali to stay in.
Outpost Cafe Coworking has properties in Canggu and Ubud and is one of the better-known coworking spaces in Bali. Get your business on at a shared or private desk and use the convenient printing facilities on-site.
One of the more sociable coworking spaces on the island, Colabo Coworking is the perfect place to balance your social and professional life by networking and socializing with other digital nomads at work in Bali. Airconditioned rooms, meeting rooms, skype rooms, and shared desks with plenty of output plugs are expected, but the lush gardens take this spot up a notch.
Cafes with Wi-Fi
As I mentioned, Wi-Fi is easy to come by in Bali. With such a massive digital nomad population working from home in Bali, cafes and restaurants have rightfully taken a step to ensure there are plenty of places you can work from on the island.
The main pull factor to working in a cafe is that you don't need to pay a monthly fee or admission fee. Of course, you will need to buy the odd coffee and lunch to keep a spot in the cafe, which is only fair considering you'll be using the space and Wi-Fi.
The other benefit is the social environment that comes with working in a cafe. Digital nomads are attracted to this sort of work environment to network, socialize, and engage with other travelers or workers, and a breezy cafe is a perfect place to do so when living in Bali.
Granary Cafe and Workspace offer a taste of coworking without the fees or booking logistics. Located in Kuta, this spot is open from 8 am through 5 pm and offers air-conditioned seating with comfy chairs, plug points, and big tables. Of course, the Balinese cafe serves up some detox and immune-boosting beverages.
Ideal for its liberal opening hours, Wake Cup Coffee at Kerobokan opens its doors at 7 am as a cafe and closes at 10 pm. Besides a breezy open space decorated with tropical plants, plug points galore, and cozy shared seating arrangements, this cafe includes a kid's playground at the back, making it ideal for digital nomads with children.
In the heart of Kuta, Nimo is a trendy cafe that runs as a coffee shop in the morning and as a bar at night. The coffee is great and affordable; the atmosphere is vibey but not too loud, there are plenty of plug sockets, and the Wi-Fi is strong. What more could you ask for?
Perfect for digital nomads, Kefee Coffee and Bakery in Denpasar is a cozy mid-century-inspired cafe that is a lot bigger than it appears from the outside. There is plenty of parking around the property, each table has its own power socket, and the Wi-Fi works well. Another plus is that they serve mineral water for free, which makes a big difference on an island where you shouldn't mess with tap water.
Wherever You Roam… Get Insured First
Keep yourself and your precious electronics safe when roaming around town. Travel insurance is key for your own peace of mind, and The Broke Backpacker stands strong for SafetyWing.
Month to month payments, no lock-in contracts, and no itineraries required: that's the exact kind of insurance digital nomads and long-term traveller types need. Cover yo' pretty little self while you live the DREAM!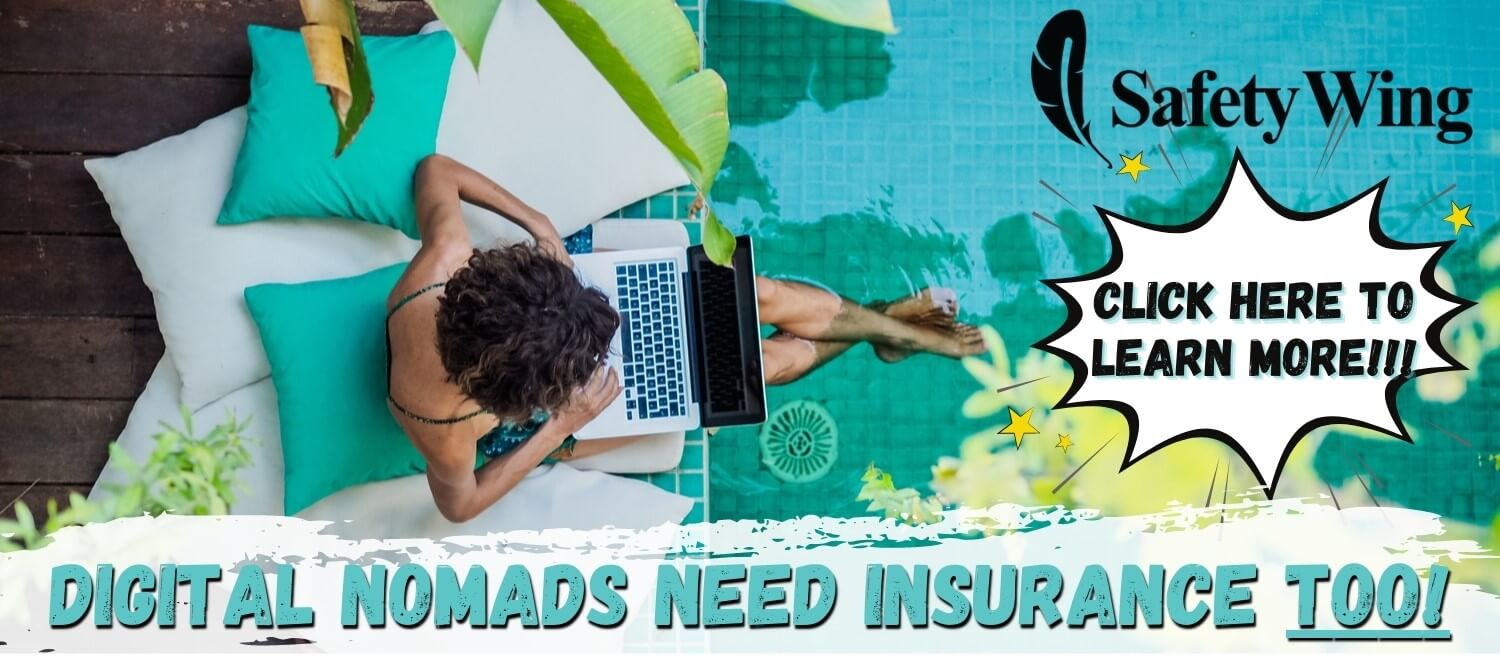 SafetyWing is cheap, easy, and admin-free: just sign up lickety-split so you can get back to work! Click the button below to learn more about SafetyWing's setup or read our insider review for the full tasty scoop.
Places to Eat in Bali
Other than its culture, natural beauty, and friendly locals, Bali is well known for its delicious cuisine. Simple as it may be, there is nothing more satisfying than a classic nasi goreng – the iconic Balinese fried rice dish (or Mie Goreng – the fried noodle equivalent).
Since most Balinese locals are Hindu, the island is packed with incredible vegetarian and vegan options for those with food allergies or preferences. Local Balinese restaurants are known as 'warungs' and are typically family-owned and run. Depending on where you are, the island is also home to an incredible range of western restaurants owned by foreign ex-pats.
Local Balinese food is hearty and wholesome. A crowd favorite for digital nomads in Bali, Bubur Mebasa Warung in Ubud is the best place to enjoy Bali's traditional sweet breakfast of sticky brown rice with coconut milk.
Besides incredible local cuisine, the island of the Gods is also known for its healthy food culture, brought about by the burgeoning ex-pat community. You'll find tons of salad bars, impressive smoothie bowls, and poke bowls – particularly around Canggu, Kuta, Seminyak, and Uluwatu.
Plant-based foodies will go mad for Tanaman in Kuta, which serves up incredible vegan food at an even more impressive venue. The multi-course tasting meal changes with the season, and the restaurant offers classy vibes.
For fine dining, head straight to Mozaic Restaurant Gastronomique in Ubud, an iconic diner with over 20 years of experience. With award-winning chefs and a refined menu, you can expect seasonal flavors to burst in your mouth.
For an upscale twist on Asian street food, Hujan Locale in Ubud offers incredible curries, soups, and noodles to bridge the divide between fine dining and home cooking in the east.
Casual and cozy meets beach club at La Brisa Bali, which offers a more relaxed beach-restaurant atmosphere compared with some of the islands' other clubs. The cocktails here are almost as gorgeous as the sea view of Echo Beach in Canggu.
For a blend of traditional Balinese and modern western food, Padi Club by Samm's Farm in Canggu has you covered with some inspiring flavor combinations.
What it's Like Living in Bali
So, what is it like living in Bali's tropical haven of lush greenery and gorgeous beaches?
As mentioned, there is a massive ex-pat community in Bali. Most of Bali's ex-pats are Australian nationals who move to the nearby island for its great surf culture and weather. That said, you will find people from all corners of the western world living here, and most tend to live in and around Canggu, Ubud, and Uluwatu.
The most widely spoken language on the island is Balinese and Indonesian, although Indonesian is the only official language of the island. With a growing tourism sector, most locals have learned to speak English, making it easier for them to find work on the island.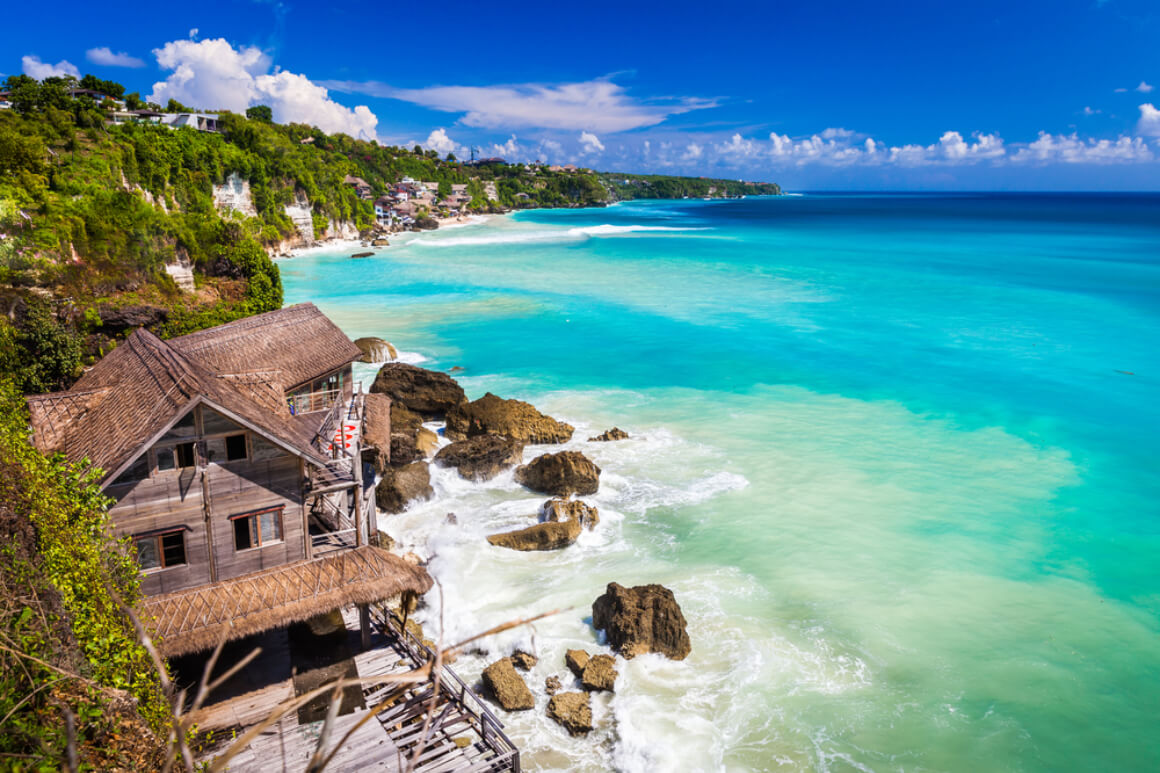 Bali is a relatively easy island to visit on most passports. There is a visa available to enable you to stay in Bali for an initial period of 60 days, with the chance to extend this visa twice (ultimately staying in the country for six months). Since this is not a multiple-entry visa, you must reapply every time you depart and reenter the country.
If you've done any research, you'll notice that Bali is tiny. However, getting from point A to B can take a long time when living in Bali, even when crossing a short physical distance. The main airport on the island is in Denpasar (right in the heart of the island between the Bukit Peninsula and Canggu). The airport is called Ngurah Rai International Airport and welcomes flights worldwide and within Indonesia.
At the arrivals terminal, plenty of safe, affordable taxi drivers wait to take you to your destination. Alternatively, you could arrange private transfers in advance (there is no public transport). For example, the drive from the airport to Canggu is only 11 miles, yet it will take around an hour to drive in a car. This drive will cost between $12 and $15. A taxi to Ubud (slightly further north) costs around $20 for the hour-and-a-half drive.
Although the island is pretty close to a paradise for most, it is still a developing nation with its fair share of poverty. To manage your expectations, the island can get overcrowded with tourists when the busy season hits.
Things to Do in Bali
Once you're on the island, there is no shortage of things to do to keep you busy. No matter where you base yourself, you'll be just a short drive away from most other major areas, making Bali the ultimate destination for day trips.
Of course, you'll want to thoroughly explore the area you're in before venturing out on time-consuming day trips, but since the island is so small, the option is there. Taking a day trip to Uluwatu is always a good idea. Especially if you're based in Canggu or Ubud, all three locations have entirely unique geographical qualities worth seeing for yourself. Uluwatu is a surfer's paradise flanked by incredible cliffs that drop dramatically into the ocean.
Getting to beaches here is a trek, so make sure you're prepared for some stairs. Other than warungs hanging over the cliffs, beach clubs with pools overflowing into the sunset, and niche cafes and eateries, visiting the Ulutwau Temple is a cultural experience not to be missed.
About an hour north, Ubud is the island's cultural center and one of the best places to settle as a digital nomad in Bali. Located inland, surrounded by tropical jungle and iconic rice fields, this is the town where you will find the Sacred Monkey Forest and surrounding Tegallalang Rice Terraces. This sacred region is scattered with waterfalls and important ritualistic baths used by the locals.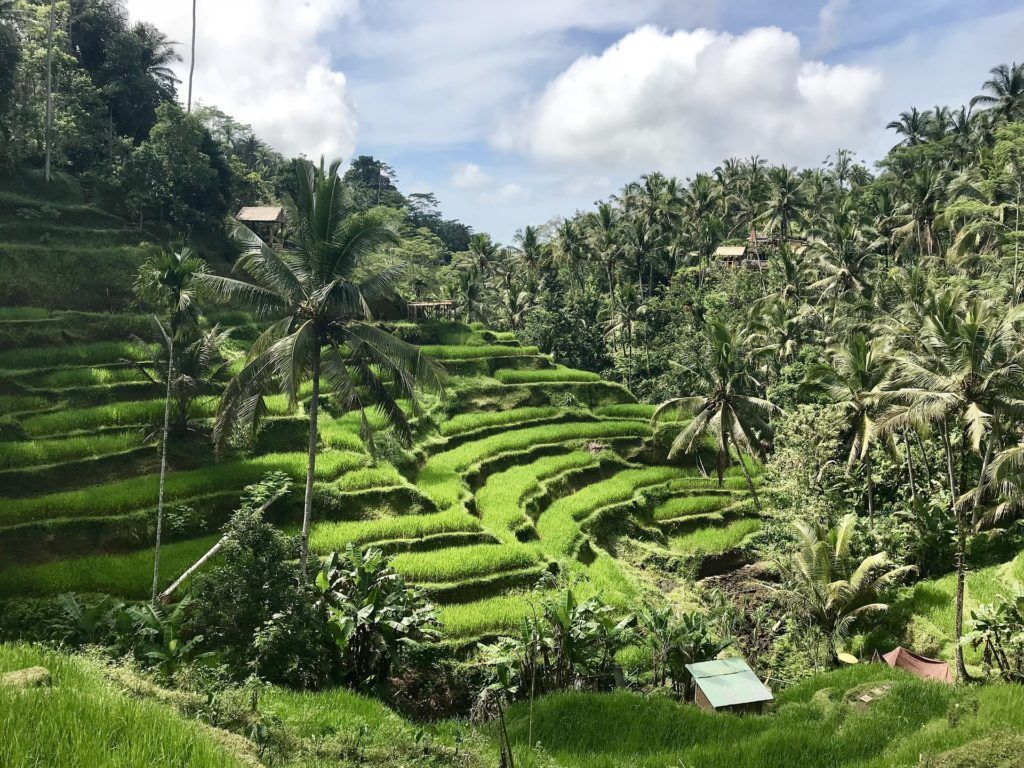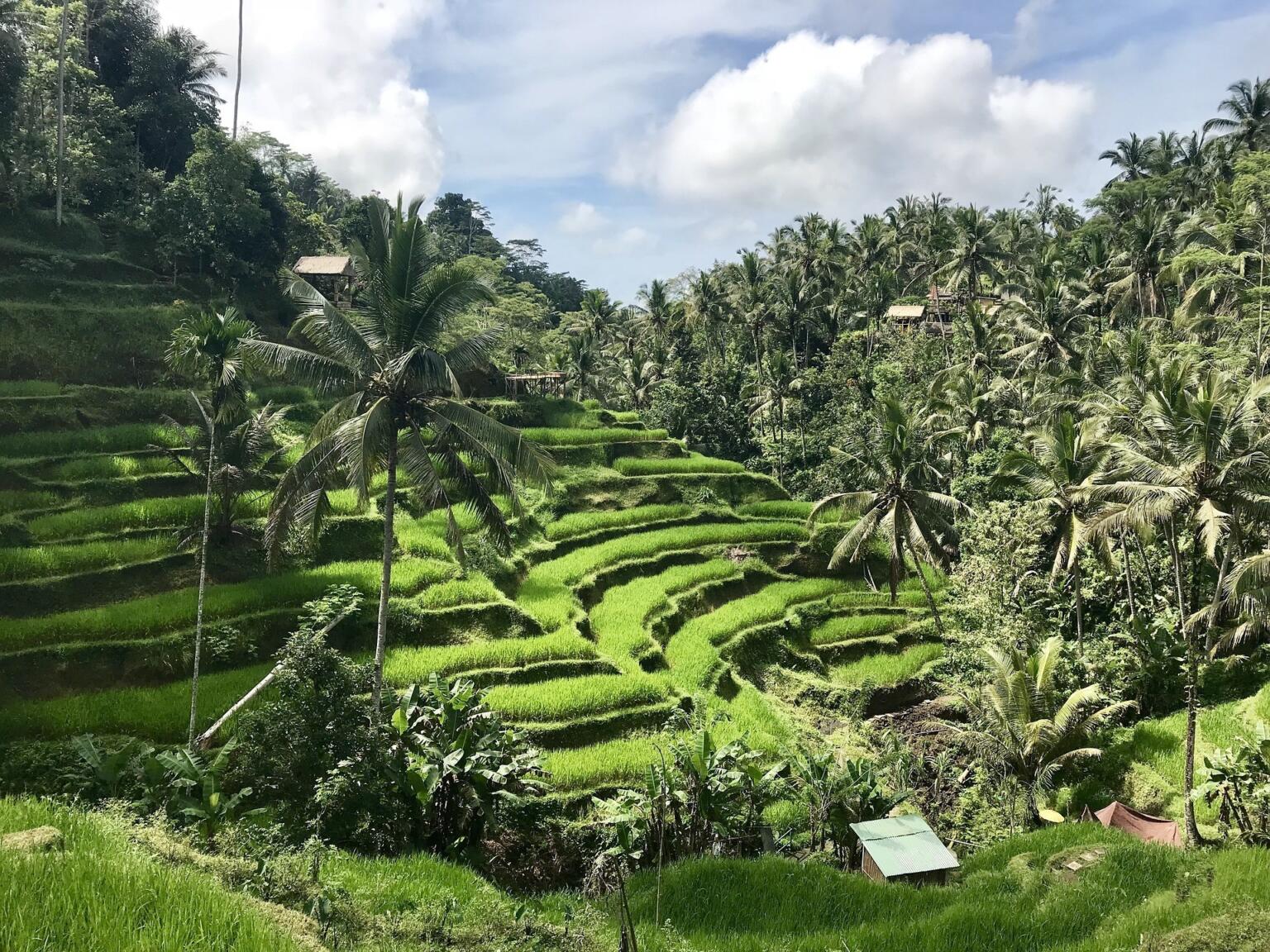 On the note of waterfalls, some of the best include Kanto Lampo, Sekumpul Waterfall, Tegenungan Waterfall, Bungnung, and Banyumala Waterfall.
A classic favorite, Pura Tirta Empul is a Hindu Balinese water temple near the town of Tampaksiring. Built around a bubbling spring, the temple is a wonderful place to observe locals bathing and purifying themselves on a full moon day.
One of the most recognizable images of Bali, the Ulun Danu Beratan Temple is a Hindu temple surrounded by a lake in the Candikuning Village. Dedicated to the Hindu goddess of Danu (the queen of lakes, water, and rivers), you can enjoy a scenic boat ride around this temple or just marvel at it from the shore.
Other exciting day trips include visiting the Garuda Wisnu Kencana Cultural Park, soaking at the Batur Natural Hot Springs, going for a surf at Uluwatu, enjoying a day of action at WaterBom Bali (a waterpark), going snorkeling at Amed, or hiking up the incredible active Mount Agung volcano at sunrise.
I highly recommend you join a few ex-pat or digital nomads in Bali Facebook groups to find social meet-ups and networking opportunities. There is a lot going on on this small island!
Final Thoughts
That brings us to the end of our guide for digital nomads in Bali. The crux is that the island is a haven for digital nomads, with liberal visa regulations, a welcoming local community, and many co-working spaces to make use of. However, expectations must be managed. Although easily one of the most gorgeous islands in the world, the recent tourist influx has created a few service delivery issues.
That said, during the average work day, you'll be able to lie by the pool during your breaks, eat incredible local food or opt for a healthy salad, sip on smoothies and socialize with other like-minded travelers.
On a day off, you could explore the small island by motorcycle, venturing north into Ubud sacred village, south to the cliffs of the Bukit Peninsula, west into the bustling village of Canggu, Kuta, and Seminyak, and East towards the black sand beaches of the Agung Mountain Volcano.
---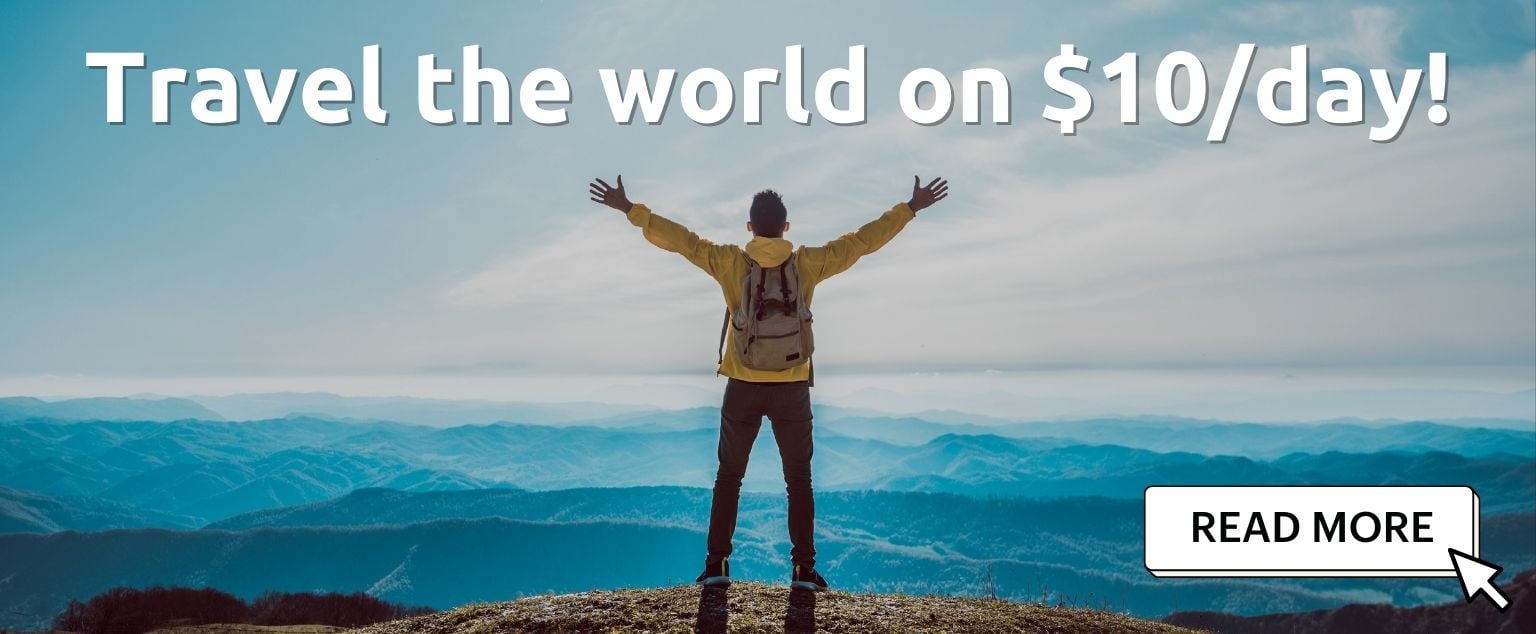 And for transparency's sake, please know that some of the links in our content are affiliate links. That means that if you book your accommodation, buy your gear, or sort your insurance through our link, we earn a small commission (at no extra cost to you). That said, we only link to the gear we trust and never recommend services we don't believe are up to scratch. Again, thank you!