Dominican Republic is a Caribbean wonderland. Ringed by beautiful beaches and laid-back resorts, its interior is a rugged playground for adventurers looking for something away from the blissful turquoise outline of the island nation – a perfect destination during this global pandemic.
Things are constantly changing at the moment, so we have created this in-depth guide to the COVID entry requirements for the Dominican Republic. This article will run you through all the important information, from who can travel and testing requirements to guidelines on the ground.
Our guide features everything YOU NEED TO KNOW for travelling to Dominican Republic in 2020.
A message from Will, the OG Broke Backpacker
Amigos, let's face the facts: travel isn't what it was. Things have changed.
We strive at The Broke Backpacker to be the best source of up-to-date and relevant information in the travel-sphere. All the information here was sourced, checked, double-checked, and published on 16/12/2020. While the information was correct then—and we will outline any changes and updates that we do make in the future—it's important to respect the immense changeability of this topic.
If you're going to be travelling amongst the coronavirus world, you need to, do your own research and do it hard. No one blog or website is a sufficient source, and even if it was, it might all just go tits up anyway.
This information changes more often than I fart in a day. Tread with caution.
And if you do see some misinformation, please leave a (constructive) comment so that we can patch it up! We really do appreciate your support and input in these weirdest of times.
Who Can Travel to Dominican Republic Right Now?
As of 1st July 2020, Dominican Republic has reopened its borders for international tourism. There are no restrictions on travel into Dominican Republic.
Travellers are advised to check the Go Dominican Republic website for updates, however.
Can Americans travel to Dominican Republic?
American tourists are among those who may currently travel to Dominican Republic.
Provided that U.S. citizens follow the protocols in place on the ground, as well as Dominican Republic's entry requirements, there are no restrictions on travel to the Caribbean nation. Visitors may be permitted to enter Dominican Republic for any purpose, including for leisure.
Alas, it's hard days for the Americanos, but have no fear! We've put together a couple of sexy COVID-proof travel guides that may just help you plan your travels through the Ragnarok times: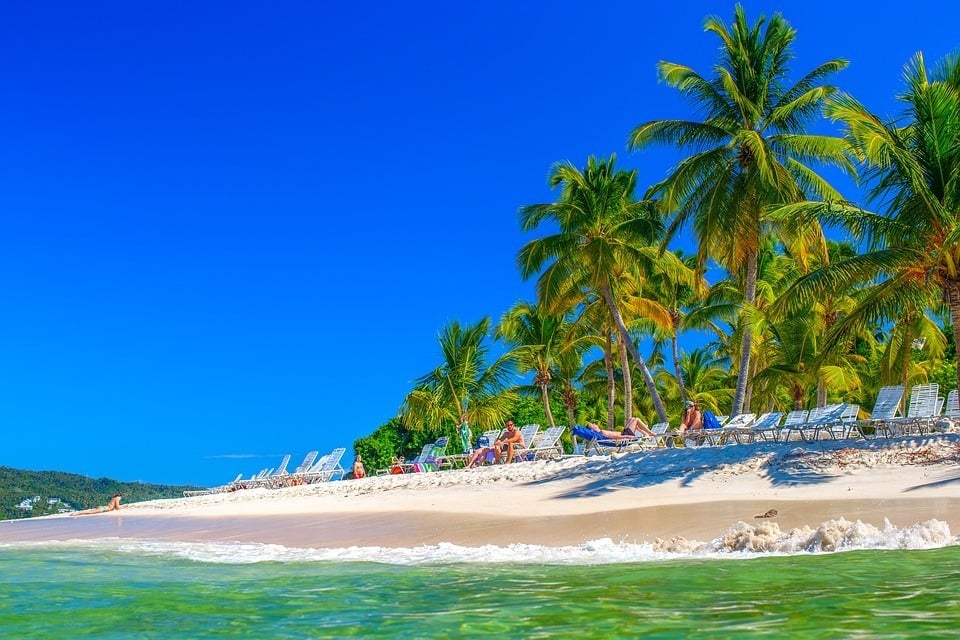 What are the COVID-19 Entry Requirements for Dominican Republic?
Dominican Republic has opened its borders for international tourists, but there are a series of safety protocols in place to prevent the further spread of COVID-19. These include a number of entry requirements that visitors must fulfil to gain entry to Dominican Republic's borders.
As of 15th September, in line with the country's new "Responsible Tourism Recovery Plan", no travellers arriving in Dominican Republic are required to provide a negative COVID-19 test result.
However, health screenings and temperature checks may be administered at their port of arrival.
Those presenting with symptoms of COVID-19 will be required to carry out an aleatory breath test. In addition, between 3 and 10% of all passengers will be selected at random to perform said breath test for COVID-19.
Children under the age of five are exempt from the screening and testing process.
Individuals in need of a test after arrival should contact the Dominican Republic government hotline for COVID-19: *462. Public health clinics and private laboratories are available for these purposes.
There are no mandatory on-arrival quarantine requirements for those travelling to Dominican Republic.
However, individuals who present symptoms and/or test positive for COVID-19 – either on arrival or during their stay – are required by the Ministry of Health to self-isolate at authorised locations. In this event, you should call *462 for the country's COVID-19 hotline for instructions.
As of 29th November, all travellers to Dominican Republic's borders must complete the Traveler's Health Affidavit. This is a mandatory entry (and exit) requirement.
The form will include your contact details and personal information, as well as a declaration that you have not felt any COVID-19 symptoms in the past 72 hours.
The Traveler's Health Affidavit can be accessed and completed online here. Once completed, a QR code and PDF version of the document will be generated and sent to you. You must then show this, in electronic form, at check-in.
There is a track and trace app called COVID-RD. Downloading the app is voluntary, but it is recommended, as individuals can use it to report any symptoms and access further information and services relating to COVID-19 in Dominican Republic.
There are currently no changes to the visa requirements for Dominican Republic. Those from countries exempt from applying to a visa may continue to enjoy visa-free travel, while those who need to apply may do so without additional paperwork.
At present, there are 108 countries with visa-free status when travelling to the Dominican Republic. These include all EU member states, Australia, Canada, USA and the United Kingdom.
Note that all countries bar the following list must obtain a US$10 Tourist Card on arrival (or at consulates prior to travel):
Argentina
Chile
Ecuador
Israel
Japan
Peru
South Korea
Uruguay
To see if your country is eligible for visa-free travel in the Dominican Republic, please check this site.
Insurance is not mandatory for any travellers entering Dominican Republic. The Caribbean nation does, however, offer their own Health Coverage Plan. This is free of charge and is available to all international tourists either on arrival or when checking into their hotel.
The free plan is optional, but it does cover the costs of quarantine, medical attehttps://www.drtravelcenter.com/wp-content/uploads/2020/09/Assistance-Certificate.pdfntion and accommodation for prolonged stays due to COVID-19. This is 100% paid-for by the Dominican government. Without insurance, these services must be paid for by the individual.
You can find out more about the Health Coverage Plan here.
For more information, please refer to our travel insurance section.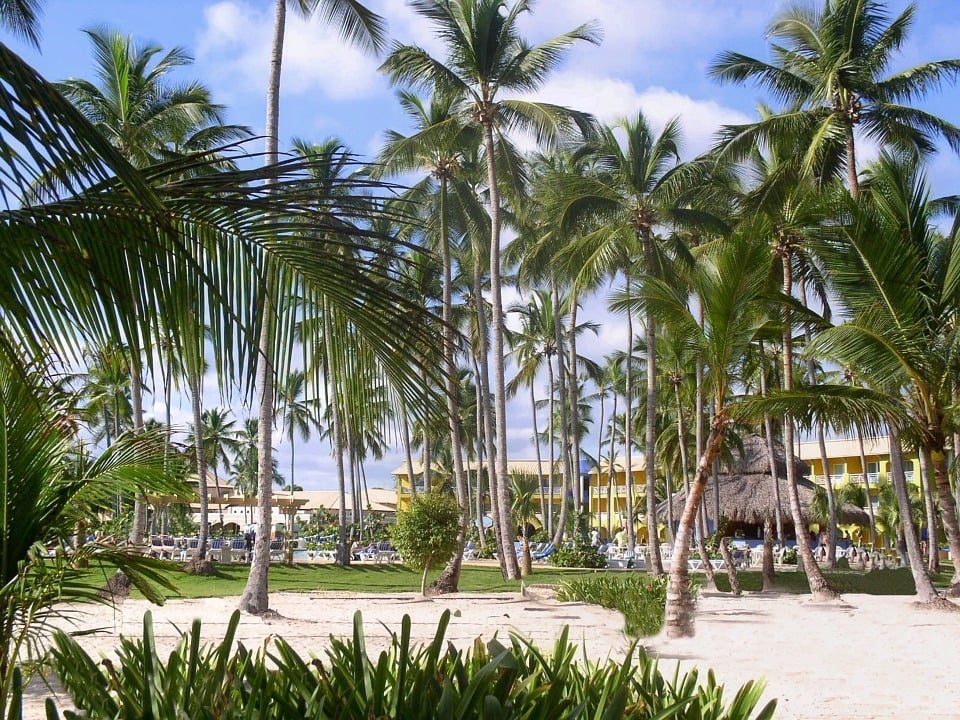 Dominican Republic Travel Restrictions – On the Ground in the Dominican Republic
Dominican Republic is once again open for tourism. However, like most countries in the world, everyday life means living alongside COVID-19. To that end, there are various guidelines and recommendations in place to ensure the safety of locals and tourists while preventing the spread of the virus.
The most essential of these include:
Washing your hand frequently (either with soap and water, or alcohol-based solutions)
Avoiding contact with those showing symptoms of COVID-19
Keeping a social distance of 6.5 feet (2 metres)
Practising cough and sneeze etiquette (using a disposal tissue)
Masks are required by law in public spaces in Dominican Republic. Masks must be worn in all indoor public areas, and in outdoor settings where social distancing is not possible. These include on public transport, inside airport terminals, at hospitals, and in shops and malls.
Face masks are optional on the beach. It is not recommended that children of any age wear face masks.
Failure to wear a mask where one is required can attract fines of between 10,000 to 100,000 Dominican Pesos (around US$172 to US$1,724).
Further restrictions throughout the country involve a limit on gatherings; the maximum group size is ten.
As of 28th September, there is also a nationwide curfew in place until at least 1st December. Both visitors and locals must restrict their movement between the hours of 9 p.m. to 5 a.m. (Monday to Friday), and on weekends and national holidays from 7 p.m. to 5 a.m.
Hotel guests do not have to follow the above guidelines within resort areas. Outside of those areas, the rules should be observed. If you do have to travel during curfew hours, for example, to catch a flight, evidence such as passport, ticket and travel itinerary must be shown to authorities.
What Tourist Services Have Reopened in Dominican Republic?
Dominican Republic reactivated its tourism industry on 1st July 2020. As well as open borders for tourists, many of its tourism services have resumed.
The Dominican Republic Ministry of Tourism has announced protocols that should be followed by establishments and tourism services alike. These help ensure the health of both tourists and locals.
Services currently open in the Dominican Republic include:
Pools
Beaches
Hotels and resorts
Shops
Restaurants
Liquor stores
Malls
National parks
Public transport
There are limitations on the above services, and others, which are now open for use by tourists. For example, social distancing should be observed on beaches; there are restrictions on restaurant opening hours (unless located within a hotel or resort); restaurants providing delivery services may operate in curfew hours until 11 p.m.
Bars and clubs remain closed, and large public gatherings, including sports events, are currently suspended.
Not all resorts and hotels have reopened. Please see here for hotels and resorts currently open, as listed by the National Association of Hotels and Tourism.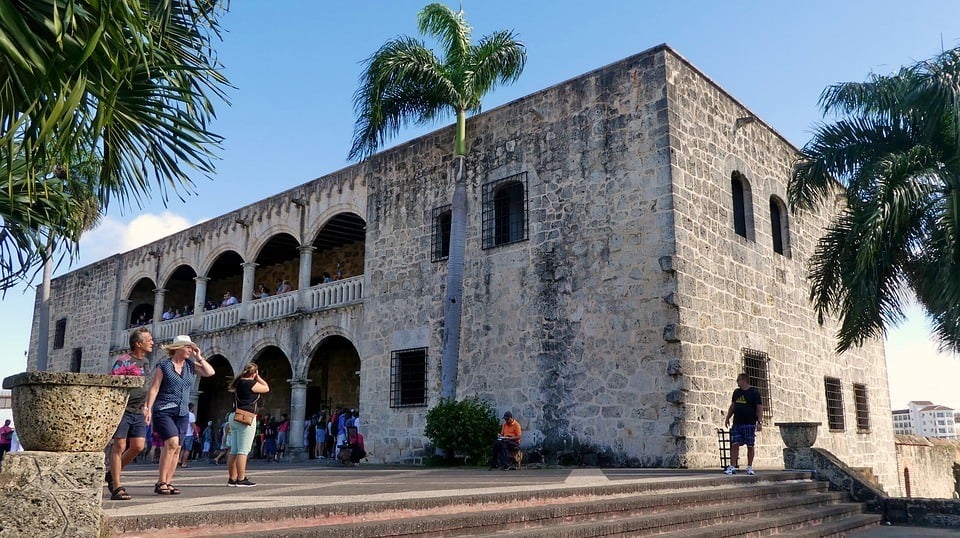 Now, while travel insurance is not a mandatory entry requirement for Dominican Republic, that doesn't mean you shouldn't have it. You really shouldn't ever be travelling without insurance, and that goes double for the pandemic!
Keeping yourself covered against coronavirus mishaps is a complex subject, however, Americans get it easy. Our favourite insurance provider World Nomads just got favourite-r! They're covering against COVID-related incidents and will also count for countries where corona coverage is a requirement.
Is there a backup option? Sure is—SafetyWing Travel Insurance! SafetWing is the cheap, long-term insurance for cheap, long-term travellers. And now, they've stepped up to the plate and may be able to cover travellers and digital nomads against COVID-19 medical costs… at a bargain!
And if neither of those two choices are right for you? Well, in that case, I strongly, strongly, strongly recommend doing your own research on the top travel insurance companies and finding one right for your trip.
The BEST Travel Backpack?!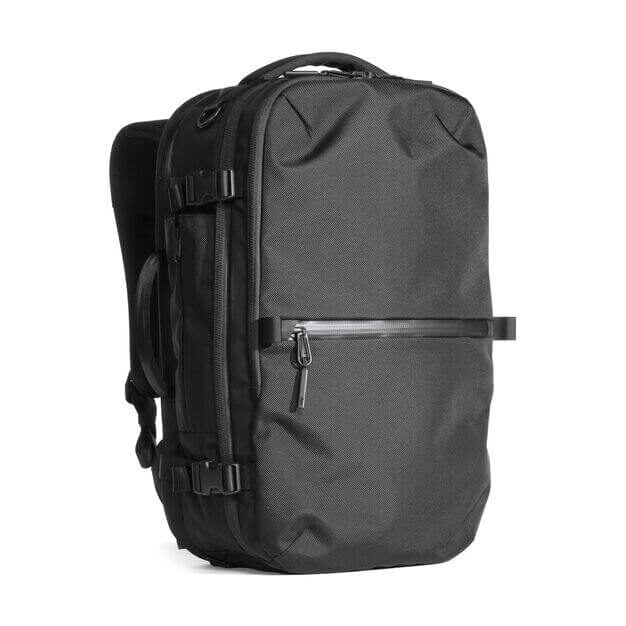 Pssssst! Not picked the perfect travel backpack yet? The Broke Backpacker team has tried out over thirty backpacks this year! Our favourite travel backpack is the Aer Travel Pack 2.
View on AER
And Keep Smiling
Dominican Republic is well and truly open for business. There may be restrictions on the ground (i.e. a curfew), but these things are temporary. Its paradisaical credentials are more permanent!
Travellers from all countries can enter Dominican Republic's borders. That means beaches, sparkling seas, and treating yo'self to a splurge in an all-inclusive resort could be in your future.
You may already be thinking that a trip to Dominican Republic is long overdue – or maybe you'd prefer to wait until things are a little less changeable; either way, it's never too early to plan your trip!