From dune bashing in a Martian desert to frolicking with alpacas, from an intense trek down a deep canyon to a hike up 17,000 feet , from star gazing in the midst of a sand dune to karaoke in a shady bar, from kissing furry llamas to dancing at a Burlesque themed Halloween party- Peru was surprising, shocking and downright smashing! I couldn't have asked for a better, more intimate Peruvian experience than with the Free and Easy Traveler– a super chill Canadian adventure company!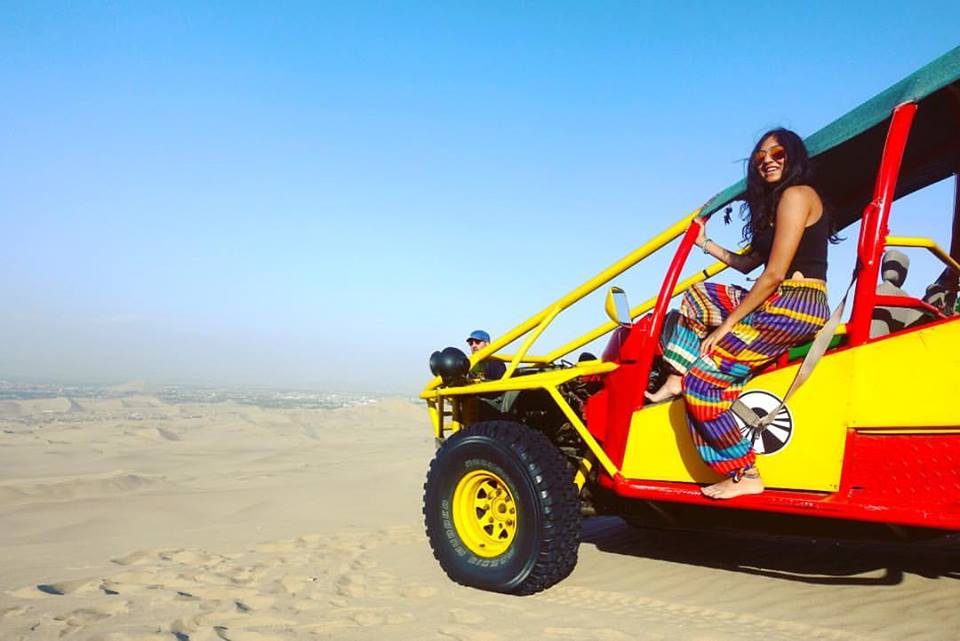 What we love about FnEZ?
Initially I was a bit concerned as I prefer traveling solo and the thought of doing a 20 day trip with 17 people was daunting to say the least. The only comforting factor was that out of the 17, 15 were Canadians and I'm sure most of you'd agree, Canadians are fucking awesome!! 😀 Apart from the Canadians, here's what was awesome about the trip:
Guides- Our guides on the trip – Julian (for Machu Picchu) and Maria (for Colca Canyon) were excellent. They were extremely knowledgeable, patient and equipped with some ninja skills at handling tough situations. And there were definitely a few owing to the crazy altitude changes and tough treks.
Trip Leaders– Our trip leaders (Kyle, Paige and Sam) were exceptional as well, always on their toes when it came to any sort of emergencies. They always went out of their way to help the group members including doing hospital runs (for some of us brave enough to try the local street food), pointing out cool places to eat, shop, chill at and going nuts on the dance floor.
Planning- The trip planning was pretty meticulous. What was cool was that even though the 20 days were absolutely jam packed with activities, we always seemed to have breathing room so we could do our own thing. We had time to explore places, to shop, buy souvenirs, send post cards out to friends and family and to just relax and grab a nice, cold cerveza at a local bar. While the trip was about exploring Peru, it was as much about unwinding and having a great time.
Party– Boy does Free and Easy know how to party!! We had some intense night outs. Halloween for instance, where we all went out costume shopping for a burlesque themed party in Cusco, at one of the quirkiest bars I've ever been to. The party raged on till 5 in the morning! What an epic night!! But then so was our last night in Peru where we went to a shot bar which served shots in tea pots and got beautifully shit faced. So yes, FnEZ is as much about exploring the hell out of a place as it is about partying it up. 
Vibe- As we traversed through Peru the vibe of the group grew stronger- we trekked the crazy Colca canyon, became the best Instagram husbands at Rainbow Mountain and held each other's hands while getting our first tattoos in Cusco (as cheesy as that may sound, it was definitely a top memory!)
What could have been better?
More activities– FnEZ took care of all accommodation and travel expenses. However, there were very few activities that were included in the trip cost. These were the tour of Machu Picchu and sand boarding and desert camping in the Huacachina desert. The activities that were not included were Colca Canyon, Rainbow  Mountain, Yoga Class in the Sacred Valley, cooking class, chocolate making class, bungee jumping, sling shot, the Halloween party etc. And they were some of the most memorable parts. So although Free and Easy includes the must-do activities, the rest are totally up to you. You can do as much, or as little as you like!
But other than that, there's really not much to complain about!
Top Experience
The most special experience for me, during the trip was Machu Picchu. I know what you're thinking! How cliche, right? Before visiting Machu Picchu my thoughts were exactly the same. In fact, I was the least excited about it owing to its super touristy nature. But if you're in Peru, you can't not do Machu Picchu, so I decided to give it a shot.
A day before the hike, our FnEZ guide Julian came to our hostel and spoke to us about what we were to expect the next day. He said "you don't go to Machu Picchu, Machu Picchu calls you." It was the spiritual and astronomical space for the Incas and you should be open to the immense energy that it still holds. I found that pretty interesting and decided there was no harm in being open to the experience. So I did a small meditation that night to open myself up to its energies. And sure enough, soon as we hit the first leg of the mountain, I felt something surge through me. It was strong, relentless- It wasn't happiness, it wasn't sadness, it was raw emotion. I was shaking, bawling my eyes out for 20 mins straight. Julian, asked us to send our intention out into the mountain, to introduce ourselves to the mountain. I am not too much of a trekker and I am usually the last person in the group to make it to the top cause I am slow and I take my own time. But this time it was different. I was at the top of the pack throughout the hike.
It was almost as though the mountains were lifting me to do the hike. The entire Machu Picchu was shrouded in clouds and that's what I think helped us all connect so intensely with it. Nothing to distract us – no views, just us and the foggy mist enveloping us. They say that Machu Picchu is covered in clouds every morning. The clouds cleanse the place of its energy and re-energise it before welcoming the fresh batch of people coming in. Our Machu Pichhu experience was peppered by beautiful stories like this one narrated by Julian which made the experience all the more special.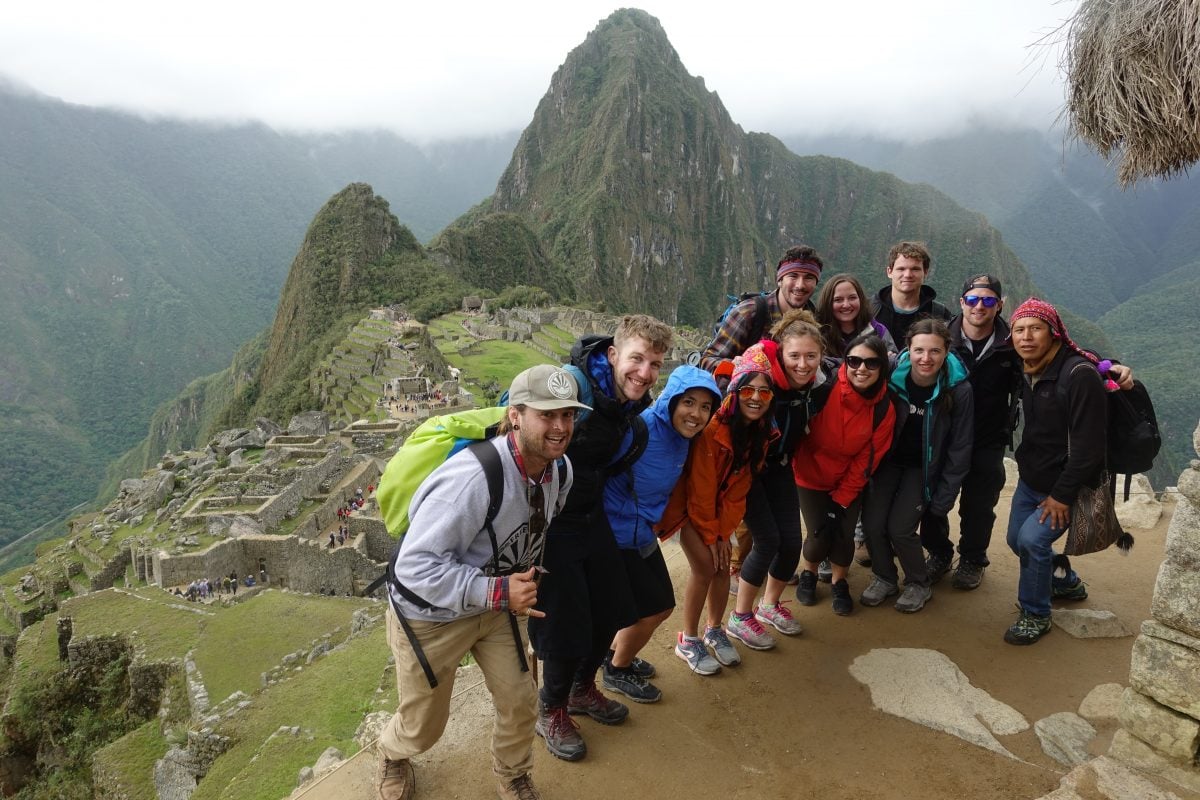 My Rating
TBB gives FnEZ a whopping 4/5 for being awesome!!
Would we recommend FnEZ?
Hell yeah!! They were professional, great at planning and execution and more than anything were such ballers! Would definitely recommend FnEZ for your Peru trip if you like adventure, good vibes and excellent travel mates! Use the promo-code "BROKEBACKPACKER" while registering for this kickass trip on the FnEZ website and get a special TBB fam discount. 😉