With its castles, medieval towns, magnificent mountains, beer, and bratwurst, Germany is one of our favourite places ever. And the good news is that Germany has reopened for tourism despite the global scourge of COVID-19! But with the rona still causing chaos across the globe, travel to Germany isn't as straightforward as it used to be.
That's why we've written this in-depth guide to the new COVID entry requirements for Germany. Things can be complicated, but in this post, we're breaking it all down for you: German's travel restrictions, who's allowed in, and what you can do once you're there.
This here is everything YOU NEED TO KNOW about travelling to Germany in 2020.
A message from Will, the OG Broke Backpacker
Amigos, let's face the facts: travel isn't what it was. Things have changed.
We strive at The Broke Backpacker to be the best source of up-to-date and relevant information in the travel-sphere. All the information here was sourced, checked, double-checked, and published on ___. While the information was correct then—and we will outline any changes and updates that we do make in the future—it's important to respect the immense changeability of this topic.
If you're going to be travelling amongst the coronavirus world, you need to, do your own research and do it hard. No one blog or website is a sufficient source, and even if it was, it might all just go tits up anyway.
This information changes more often than I fart in a day. Tread with caution.
And if you do see some misinformation, please leave a (constructive) comment so that we can patch it up! We really do appreciate your support and input in these weirdest of times.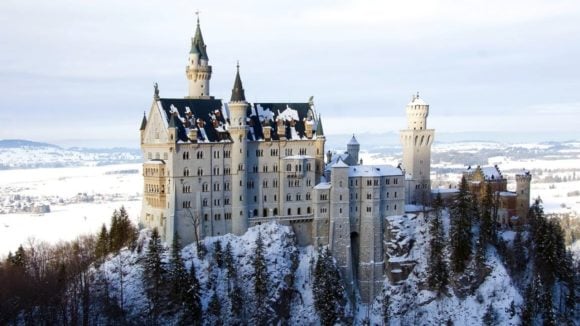 Who Can Travel to Germany Right Now?
Right, let's get down to the nitty-gritty. Germany's travel restrictions toe the line and mainly follow the EU and Schengen safe travel list, but there are a few exceptions you'll need to know about:
Austria*
Belgium
Bulgaria*
Croatia*
Cyprus
Czech Republic
Denmark
Estonia*
Finland
France
Germany
Greece
Hungary*
Iceland
Ireland*
Italy*
Latvia
Lichtenstein*
Lithuania
Luxembourg
Malta
Netherlands
Norway
Poland*
Portugal
Romania
Slovakia
Slovenia*
Spain
Sweden*
Switzerland*
The United Kingdom*
Australia
Canada
New Zealand
Thailand
Uruguay
In addition, the following countries are in the process of being exempt from Germany's travel ban:
Any country not currently on the list can in theory travel to Germany, but only under "imperative need" – for example, diplomats, students whose studies can't be done from abroad, and other humanitarian reasons. More info here.
*Countries with regional "internal risk areas" that require specific entry requirements (see below)
**Set to be included on the safe list once mutual entry is confirmed for German citizens
Can Americans travel to Germany?
Sadly, American tourists are currently not permitted to enter Germany.
Hopefully things will change in the future, but for now, our COVID-proof travel guide will help you plan for future trips in the corona days to feed your travel bug.
Alas, it's hard days for the Americanos, but have no fear! We've put together a couple of sexy COVID-proof travel guides that may just help you plan your travels through the Ragnarok times:
What Are the COVID-19 Entry Requirements for Germany?
Generally, Germany's entry requirements are fairly straightforward for those countries included on the safe list. However, there are some specific requirements and details you need to know before travelling: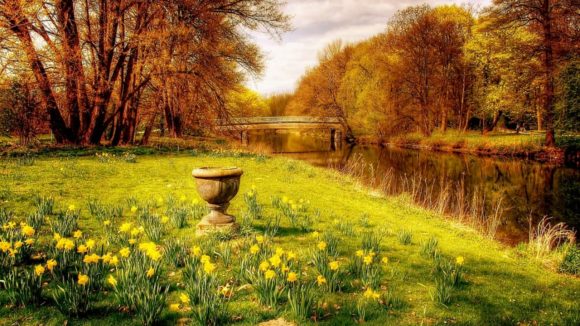 Germany's Travel Restrictions – On the Ground in Germany
Germany is once again open for tourism – at least it is for a select few countries. But like everywhere, the New Normal applies. Everyone, the government says, can help fight the coronavirus if they follow the rules:
Restrict contact with other people to a minimum (where you can)
Limit yourself to a "constant group of people"
Maintain social distancing (1.5 metres)
Wash/sanitise hands wherever and whenever possible
Avoid indoor gatherings
Wearing a mask is required in some public spaces in Germany. These are:
Public transport
In shops
Certain enclosed areas (museums, etc.)
There are further state-specific mask rules. Find more info here (it's in German; Google translate away).
Not wearing a mask in those situations means an on-the-spot fine of at least 50 Euros. In Bavaria, it's 250 Euros.
Large events are banned until 31st December (no Oktoberfest, then). Local curfews can also mean people and businesses are restricted at night, as is the case in Berlin (no Techno clubbing).
Wondering where to stay on a trip to Germany? Check out our area guides!
What Tourist Services Have Reopened in Germany?
Though many entertainment venues and various services have reopened in Germany, this is obviously with significant New Normal restrictions. Some of the most prominent include:
Museums
Guesthouses, campsites, hotels, etc.
Castles
Memorials
Amusement parks
Beaches
Hiking trails
Despite everything being nominally "open", there are restrictions on many of Germany's tourist attractions. For example, you'll have to book a slot in advance at some museums, and there are no guided tours.
Now, while travel insurance is not a mandatory entry requirement for Germany, that doesn't mean you shouldn't have it. You really shouldn't ever be travelling without insurance, and that goes double for the pandemic!
Keeping yourself covered against coronavirus mishaps is a complex subject, however, Americans get it easy. Our favourite insurance provider World Nomads just got favourite-r! They may be also to cover against COVID-related incidents and will also count for countries where corona coverage is a requirement.
Is there a backup option for non-Americans? Sure is—SafetyWing Travel Insurance! SafetWing is the cheap, long-term insurance for cheap, long-term travellers. And now, they've stepped up to the plate covering travellers and digital nomads against the scourge… at a bargain! However, note that whilst SafetyWing may cover COVID-19 related illness, they do not offer any cover for quarantine and travel delays.
And if neither of those two choices are right for you? Well, in that case, I strongly, strongly, strongly recommend doing your own research on the top travel insurance companies and finding one right for your trip.
The Best Travel Backpack?!
Pssssst! Not picked the perfect travel backpack yet? The Broke Backpacker team has tried out over thirty backpacks this year! Our favourite carry on backpack is the Nomatic Travel Bag.
Read our full review!
And Keep Smiling
Because Germany still has everything going for it that makes it so awesome. Yes, there may be entry restrictions and New Normal regulations, but it's all still here.
Museums haven't gone anywhere, the food's still delicious, the beer is still copious, and the hiking trails and mountain air are better than ever.
So whether you feel like exploring Germany's cool cities or fancy taking a trip down to Bavaria's fairytale landscape, treat yo'self! Because it's 2020 and you deserve it.
Yay for transparency! Some of the links in this post are affiliate links. This means that if you book your accommodation, buy a book or sort your insurance, I'll earn a small commission at no extra cost to you. I only link to stuff I've actually used and never endorse crap. Your support helps me keep the site going.