The land of arcane arts, ancient scholars, and glittering island getaways: Greece has reopened to tourism! Now, while Greece is open for tourists once more, travel looks very different in a COVID-19 world.
That's why we're going to breakdown the COVID-19 entry requirements for Greece right now! Greece's travel restrictions, who can actually go there, and what you're able to do once you're actually kickin' back on a whitewashed and sun-blessed shore of a Grecian isle.
This is everything YOU NEED TO KNOW about travelling to Greece in 2020.
A message from Will, the OG Broke Backpacker
Amigos, let's face the facts: travel isn't what it was. Things have changed.
We strive at The Broke Backpacker to be the best source of up-to-date and relevant information in the travel-sphere. All the information here was sourced, checked, double-checked, and published on 13/10/2020. While the information was correct then—and we will outline any changes and updates that we do make in the future—it's important to respect the immense changeability of this topic.
If you're going to be travelling amongst the coronavirus world, you need to, do your own research and do it hard. No one blog or website is a sufficient source, and even if it was, it might all just go tits up anyway.
This information changes more often than I fart in a day. Tread with caution.
And if you do see some misinformation, please leave a (constructive) comment so that we can patch it up! We really do appreciate your support and input in these weirdest of times.
Who Can Travel to Greece Right Now?
Let's jump to it! Greece's travel bans are keeping it simple and easy by predominantly sticking to the EU's safe travel list, however, there are some minor modifications:
Austria
Belgium*
Bulgaria*
Croatia
Cyprus
Czech Republic*
Denmark
Estonia
Finland
France
Germany
Greece
Hungary*
Iceland
Ireland
Italy
Latvia
Lichtenstein
Lithuania
Luxembourg
Malta*
Netherlands
Norway
Poland*
Portugal
Romania*
Slovakia
Slovenia
Spain*
Sweden
Switzerland
United Kingdom
Albania*
Australia
Canada
China**
Georgia
Israel*
Japan
New Zealand
North Macedonia*
Rwanda
South Korea
Thailand
Tunisia
UAE***
Uruguay
*Countries face further requirements to travel to Greece (see below).
**Subject to reciprocity.
***Permanent residents of the UAE can travel to Greece with further travel requirements (see below).
Can Americans travel to Greece?
No, currently American tourists are not being permitted to visit Greece.
Alas, it's hard days for the Americanos, but have no fear! We've put together a couple of sexy COVID-proof travel guides that may just help you plan your travels through the Ragnarok times: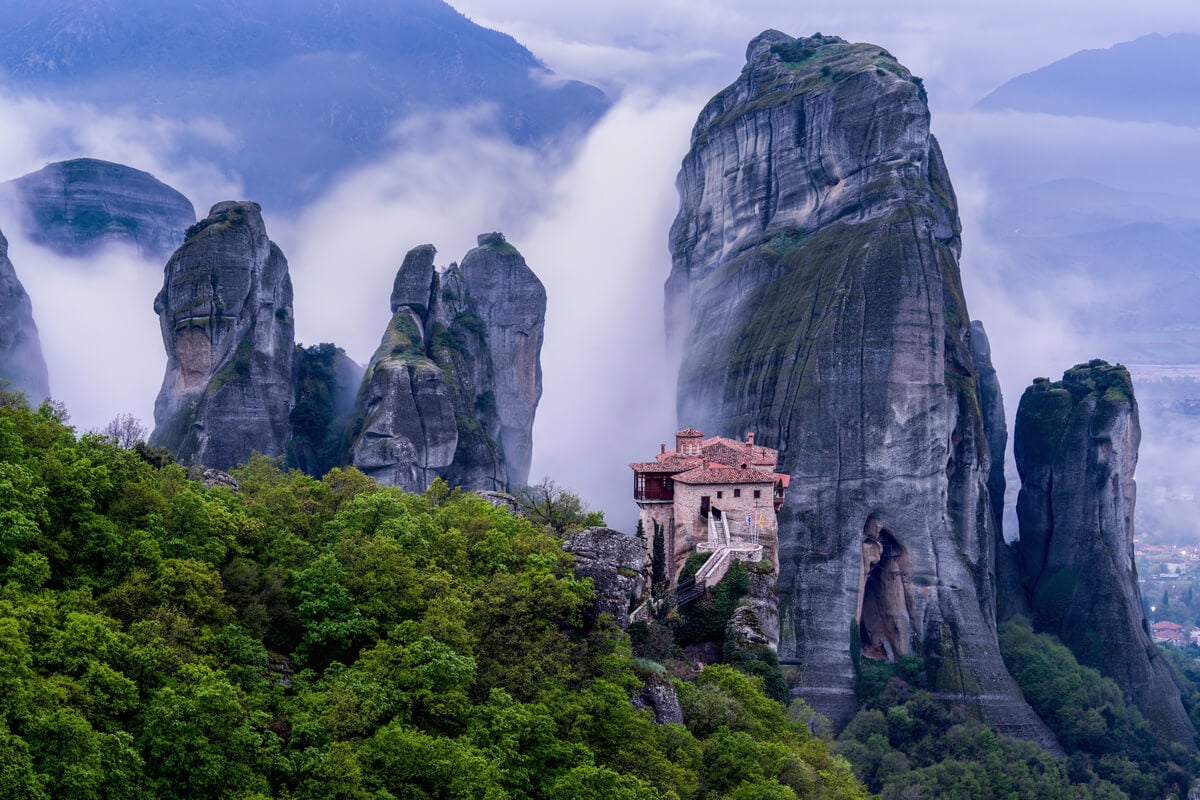 What Are the COVID-19 Entry Requirements for Greece?
All in all, Greeces's entry requirements are pretty chill, however, there are a few things to keep in mind:
The following countries WILL require a medical certificate in English with a negative PCR test result issued from within 72 hours before your arrival:
Albania
Belgium
Bulgaria
Czech Republic
Hungary
Israel
Malta
North Macedonia
Poland
Romania
Spain
That means when you get to passport control, the test result can be no older than 72 hours otherwise it may not be accepted.
All other nationalities currently permitted to enter Greece will face no testing requirements EXCEPT the UAE (see below).
While there is no further mandatory testing upon arrival, health screenings and temperature checks are to be expected and you may face further testing at the discretion of health officials.
Currently, there is no mandatory quarantine for arrivals. You will be expected to self-isolate for 24 hours on the off chance you're administered a PCR test upon arrival. After returning a negative result, you'll be good to go.
In the case that you do test positive for the coronavirus after arrival, you will need to quarantine for a 14-day period.
All visitors to Greece are required to fill out and submit a Passenger Locator Form (PLF) before arrival. The form will be available to complete online within 48 hours of departure.
Visa requirements for Greece are to subject to standard pre-COVID policies. You should check:
And, if so, how to apply for a visa for Greece.
While Greece does not seem to be requiring travel insurance (with or without COVID coverage) at this time, there is still no way you should be travelling amidst the global pandemic without it. Please see the insurance section for further info.
Permanent residents of the UAE have a different set of entry requirements for travelling to Greece. Firstly, they must be coming from the UAE directly with no transits through other countries. They'll also need:
Proof of permanent residence in the UAE.
A return ticket.
Pre-booked hotel reservations.
A negative PCR test result certificate from within 72 hours prior to arrival.
A submitted Personal Locator Form.
COVID-covered travel insurance.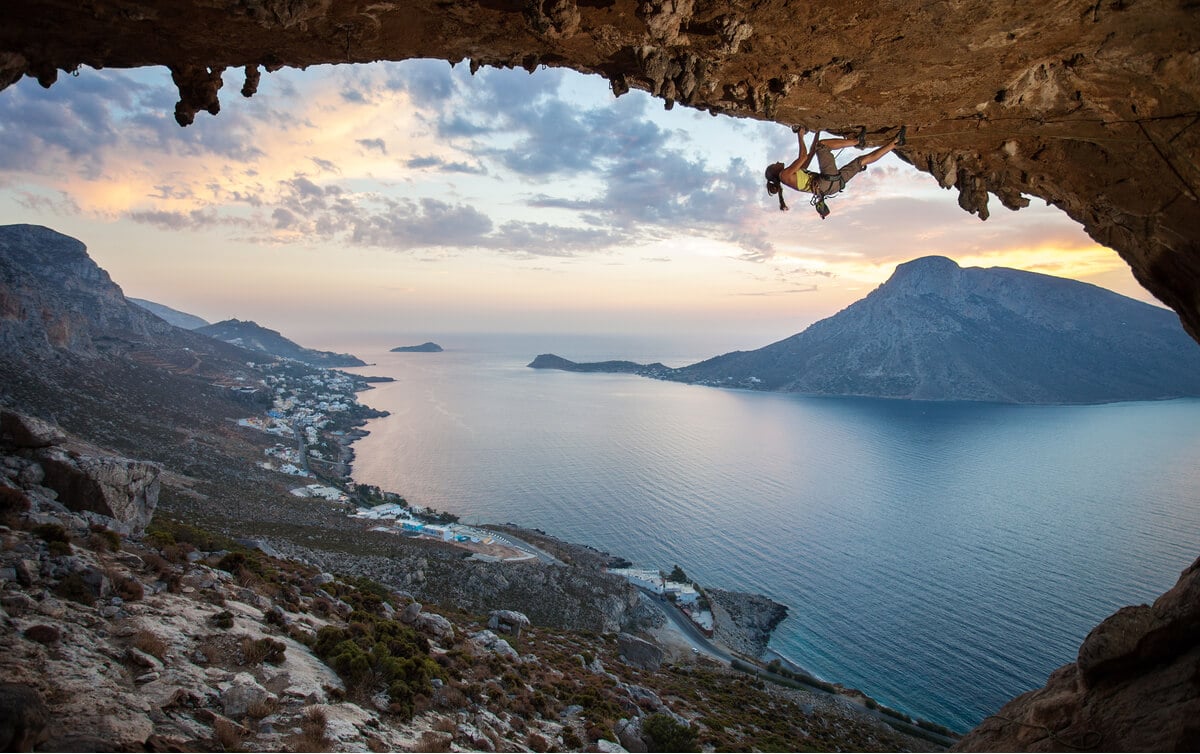 Greece's Travel Restrictions – On the Ground in Greece
With Greece having reopened its tourism services, things are operating at a level of New Normal. As with most places, the golden triangle of COVID safety protocols are recommended:
Maintaining social distance (1.5 metres) and avoiding physical contact.
Wearing a mask, particularly when social distancing is not feasible.
Frequent washing and/or sanitisation of your hands.
Masks are also mandatory in a number of situations. This includes:
At the airport.
Outdoor spaces where social distancing is not possible such as bus stops or public squares.
Public transport.
All indoor spaces including churches, tourist attractions, shopping centres, etc.
Failure to comply with mask laws may result in a 150 Euro fine. Furthermore, indoor and outdoor gatherings are limited to 9 people.
Wondering where to stay on a trip to Greece? Check out our area guides!
What Tourist Services Have Reopened in Greece?
Most venues and services have reopened in Greece at limited capacity minus a few obvious exceptions (live music, clubs, movie theatres, festivals, etc.). Things that are open include:
Beaches
Archaeological sites and attractions
Hotels
Restaurants
Public transport
Museums
Shops and markets
Even amongst what's open, you'll still encounter oddities amongst Greece's COVID restrictions. For example, close-contact sports such as volleyball are banned on beaches.
Staying Insured and Safe Amongst the Pandemic
While travel insurance is not a mandatory entry requirement for Greece, that doesn't mean you shouldn't get it. We don't ever condone travelling without insurance, and that goes double for the pandemic.
Keeping yourself covered against coronavirus mishaps is a complex subject as many policies do not cover pandemics as a matter of standard practice.
However, in relation to COVID-19, Americans and citizens of the US generally do get it kind of easy. Our favourite travel insurance provider World Nomads just got even favourite-r! They may be able to offer US citizens coverage against COVID-related illness, incidents, and travel disruptions and this also counts in countries where corona coverage is an entry requirement.
Of course, at this time US Citizens are NOT able to enter Greece, but if the situation changes, then get a quote by clicking on the button below.
World Nomads are not offering new COVID-19 coverage for citizens of the UK, Australia, or New Zealand.
So what about the rest of the world? Is there a backup option out there for non-Americans? Well, kind of… Meet SafetyWing Travel Insurance.
SafetyWing is the cheap, long-term insurance provider for cheap, long-term travellers. They've stepped up to the plate and may be able to cover travellers for any COVID-19 related illness including testing and hospitalisation. However, please do note that their coverage does not cover COVID-19 related travel disruption or cancellation.
And if neither of those two choices are right for you I strongly, strongly, strongly suggest doing your own research on the top travel insurance companies and finding one right for your trip.
Whomever you choose, it is very important that you read the terms and conditions very carefully and make sure that you are covered.
Greece Entry Checklist
One last time to make sure you've got it all:
Check if you need a visa.
Fill out the Passenger Locator Form at least 24 hours before arrival.
Get a PCR test within 72 hours before arriving.
Follow health and safety regulations when in-country.
And Keep Smiling
Because Greece is waiting! Sure, there's a few extra hoops to jump through, but she's still just as beautiful as she's always been.
Travelling Greece is a gift. Whether you're looking to bathe in the Mediterranean sun or delve into the cradle of Western civillisation itself, Greece has plenty to offer.
So don't miss out! Sure, 2020 might be a bit of a stinker, but that's why we all need a little vay-cay. And, honestly, after the stinker it's been, a souvlaki, swim, and swagger across the Greek Isles sounds simply divine.
---
Find out how YOU can support the site.
We work hard to put out the best backpacker resources on the web for free! It's all about helping out our tribe of awesome backpacker readers (that's you!). Please visit the link to find out how you can help keep the site going 🙂
For the sake of transparency, some of the links in our content are affiliate links. This means that if you book your accommodation, buy a piece of gear, or sort your insurance through our link, we earn a small commission at no extra cost to you. We only link to stuff that members of the Broke Backpacker team has actually used and never endorse products or services that are not up to scratch. Thanks for your support!