It was Lt. Dan in Forrest Gump who said something something or other about the importance of socks. I can't remember the exact quote and I fear a google search will leave me disappointed, but either way, boy was he right! A good, clean and dry pair of socks can really make the difference when it comes to, and not to be overly dramatic here, the enjoyment of life in general!
Socks really can make or break a trip! But hold up just a second there partner, because not all socks are created equally! Sure, you can buy a cheap ass multipack from Target, but when you're halfway up a mountain and your feet are screaming bloody murder, you'll soon realise your mistake!
A good pair of socks are designed for a specific task, whether that be warmth, support, cushioning, grip or a whole bunch of other features. Put it this way, you don't want to go hiking in a pair of dress socks and you definitely don't want to run a marathon in a thick pair of hiking socks! You get the idea!
Thankfully those awesome folks over at REI have an extensive collection of Icebreaker socks for any occasion and you're lucky enough to have me to guide you through all the different options!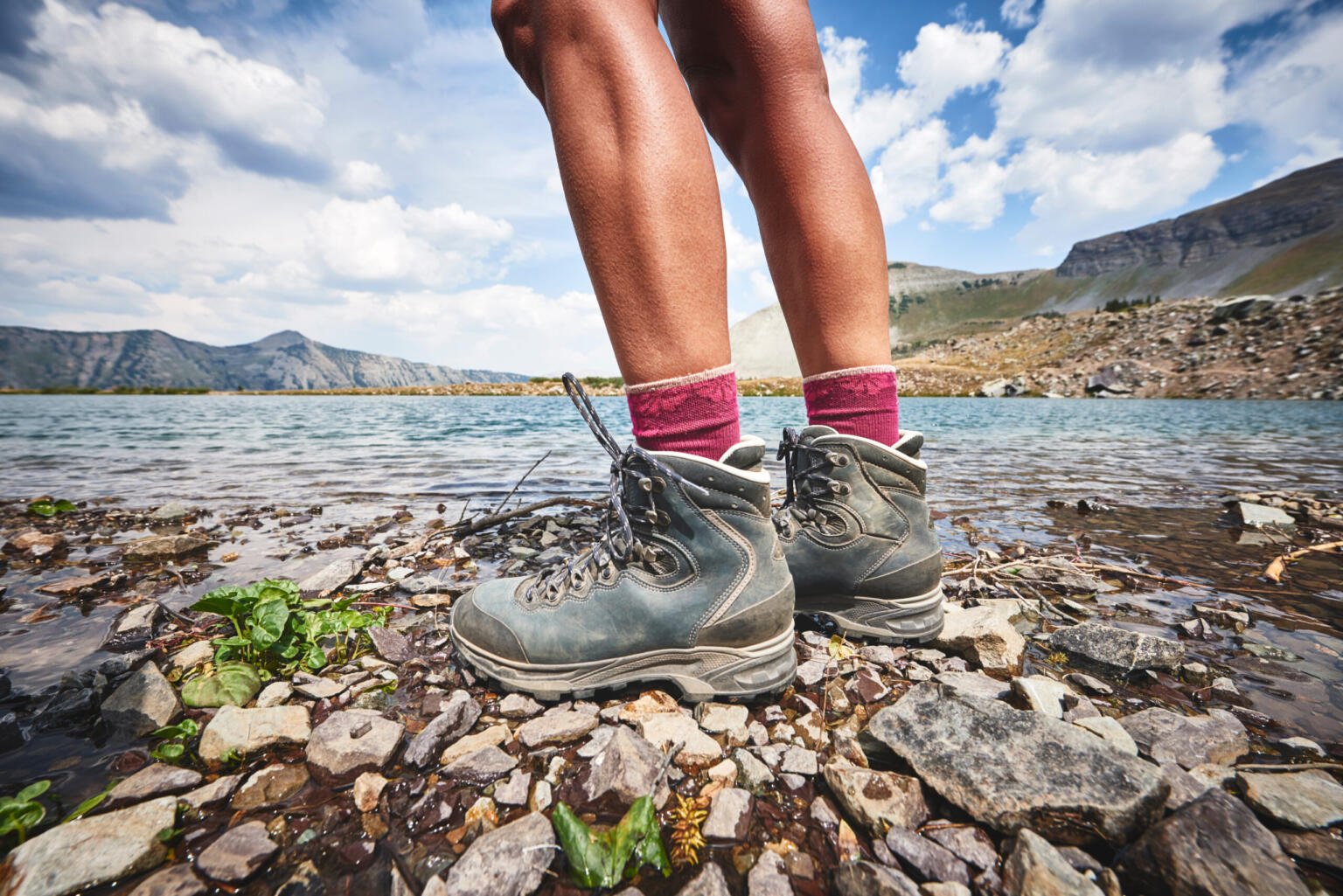 About REI
REI is a store that offers an incredible range of products from all the top outdoor and travel brands at unbeatable prices. Members benefit from an additional 10% off prices and access to exclusive deals!
All you've got to do is sign up for their membership card, it's just $30 and it's a lifetime membership. That way you get access to not only their exclusive range of products and prices, but they also have frequent sales so you can grab an even better bargain!
In fact, that's not the only reason you might want to become an REI member, there are heaps of other benefits too!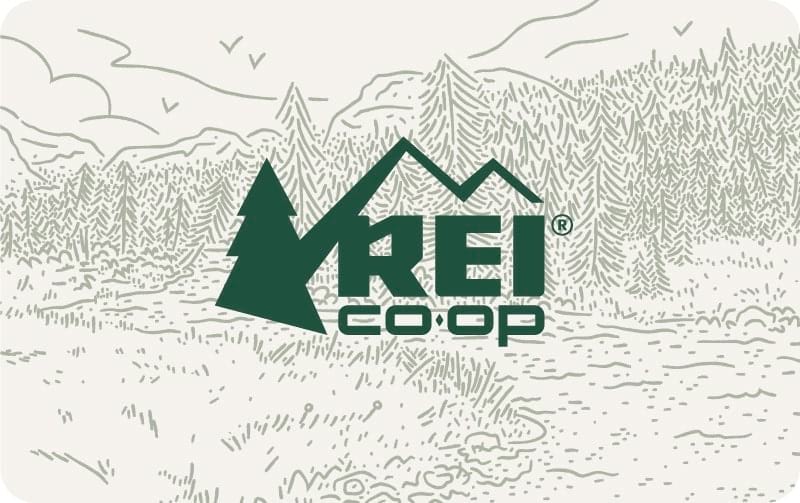 Firstly is the option to trade in your old (but still functioning) gear for REI coupons! This way you get to update your gear whilst recycling and helping out the environment!
Another bonus is the one forum where you can meet and share tips, reviews and all sorts of other random shiz with other outdoor and travel enthusiasts.
Lastly is access to discount rentals on gear. Renting instead of buying is another great way to avoid waste and save money at the same time! So another big thumbs up from us!
Want to know more? We wrote a whole ass post on why you should become an REI member!
In a Hurry? These Are The Best REI Icebreaker Socks –
These Are The Best REI Icebreaker Socks For All Your Needs
As we mentioned before, you're gonna need a different pair of socks for different occasions and the awesome Icebreaker range covers pretty much everything you could think of. Forget turning up to the office in your icebreaker ski socks or hitting the slopes in a pair of ankle socks designed for running! That's really going to ruin your day!
Instead, check out our rundown of the best REI Icebreaker socks, we'll give you the low down on the best lifestyle, ski, running, multisport, hiking and even kids socks so you can pick out the best ones for your next adventure!
Feeling comfortable in the foot department is where it all begins, no one wants to be dealing with sore heels or blistered toes when you're trying to concentrate on how good that fresh powder is or how epic those views are. Sore feet can put a real dampener on an otherwise epic day out, so make sure you head out prepared and like Lt. Dan says, take care of those feet and everything else will be ok!
Socks also make a great gift! Check out our REI gift guide for more ideas!
Ladies & Gents, It's Time to Step Your GEAR Game Up. 😉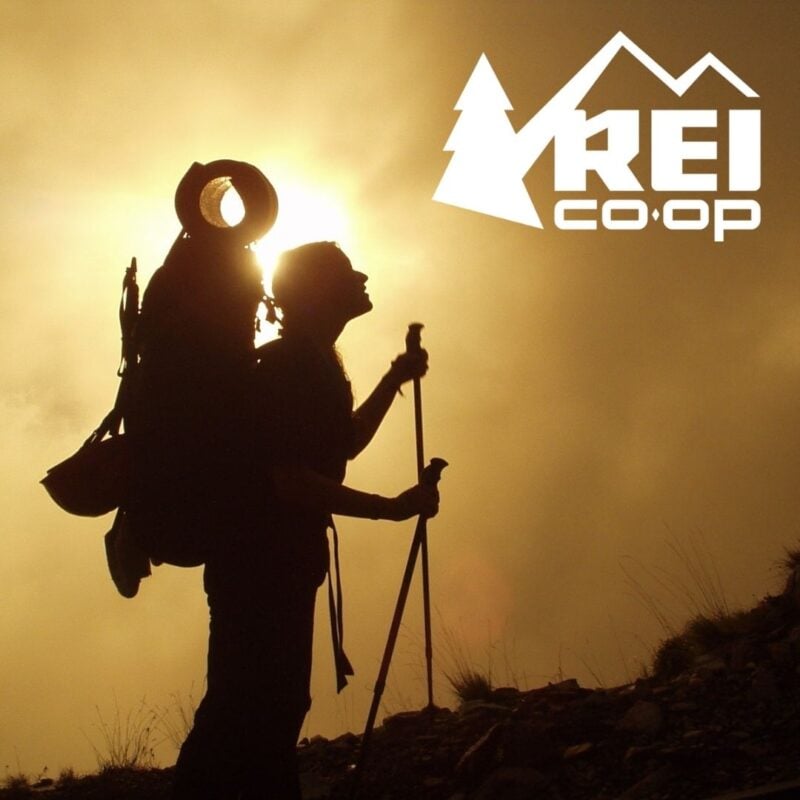 REI is one of America's biggest and most-loved outdoor gear retailers.
Now, for just $30, get a lifetime membership that entitles you to 10% OFF on most items, access to their trade-in scheme and discount rentals.
Join REI Today!
The Icebreaker Hike+ Medium Crew Socks are our top pick for the best REI Icebreaker Socks For Cool Weather Hiking.
Specs
Price – $24.00
Best Use – Every Day Hikes
Sock height – Crew
These Hike+ Medium Crew Socks are the perfect way to keep your feet happy and comfortable on most year-round hiking. They are specially designed to keep you cool in summer and warm in winter, so whatever the weather, you'll be able to concentrate on the trails rather than your aching feet!
These odour-resisting trail socks are lightweight but durable, so they're a great piece of backpacking gear for longer-term travels where they will be getting a workout often! When they do wear out, you've got a lifetime guarantee so you'll get a brand new pair! Huge!
They are a premium fit designed for maximum comfort and support during your hike. The socks feature seamless toe boxes, ankle and Achilles support as well as having breathing zones for ventilation. They are a great all-rounder for all your hiking needs!
+Pros
Made in the USA
Wool is up to RWS standard
A real

all-rounder

for hiking and travelling
-Cons
Might get too warm for tropical climates
The length might be too long for warm weather
The Icebreaker Hike+ Light Crew Socks is our top pick for the best REI Icebreaker Socks For Sumer Hiking.
Specs
Price – $22.00
Best Use – Summer Hiking
Sock height – Crew
Hiking in tropical countries or humid environments on a summer's day requires a special type of sock that can perform in a very different way to your humble heavyweight hiking sock. Warm weather hikes require socks that are still thick enough to provide cushioning and support whilst allowing the foot to breathe and not overheat… not an easy task!
The Icebreaker Hike+ Light Crew Socks provide all that and more. The odour resistant material will deal with all that your sweaty feet throw at it and still come out smelling like roses! The fine-gauge wool and ventilation zones also help to regulate the temperature of your feet on your hike so you'll stay cool!
Like its heavier weight brother, the Icebreaker Hike+ Light Crew Socks provide ankle and Achilles support as well as offering reinforced heels and toes to add durability and strength. Likewise, the toe box also features a seamless design to prevent blisters.
+Pros
Made in The USA
Double-layer merino cushioning
Perfect for hiking in places like Southeast Asia
-Cons
They will be too lightweight for multi-day hikes
These socks will likely be too light for cold weather hiking
The Icebreaker Ski+ Light OTC Socks are our top pick for the best REI Icebreaker Socks For Active Skiing
Specs
Price – .862
Best Use – Spring and early autumn skiing
Sock height – Knee-high
Whilst skiing is associated with winter… and rightly so! It actually might surprise you to know that it can easily heat up whilst on the slopes! A pair of super thick winter ski socks will feel wayyyy too hot on a late spring or early autumn day on the peaks, especially if you're into cross country or extreme skiing!
So with that in mind, there are different ski socks for different seasons and styles of skiing and naturally, Icebreaker has all bases covered. These light ski socks are designed to wick away odour and provide ventilation where you need it most. The material is also super soft and with the seamless toe boxes, each designed specifically for each foot, you'll forget you've got them on!
The over the calf socks provide not only comfort but support for your ankles, Achilles and the rest of your lower leg. Perfect for those extreme days on and off the piste.
+Pros
Sculptured cushion maximises fit and comfort
Manufacturer's lifetime guarantee
Made from RWS standard Merino wool
Might be too cold for less intense sessions
Lighter-weight socks might wear quicker
The Icebreaker Ski+ Medium OTC Socks are our top pick for the best REI Icebreaker Socks For Cold Weather Skiing
Specs
Price – $28.00
Best Use – Cold weather skiing
Sock Height – Knee-high
As we said above, there are ski socks for all weather conditions and activity levels. In the dead of winter when the temperatures drops and the sun takes a break, a thicker pair of socks might be needed to keep those extremities warm. No one wants icy toes ruining your stoke, but at the same time when you're packing thick socks, you need to be sure they won't rub.
Aaaaand, that's exactly the point at which the Icebreaker Ski+ Medium OTC Socks make their entrance! These socks offer higher levels of warmth than their thicket counterparts whilst still offering suburb ventilation and odour fighting materials.
Much like the thinner version of these socks, you'll find built in features such as ankle support and double-up merino cushioning on areas such as the heels and metatarsal bones to avoid rubbing. There's the classic Icebreaker seamless toe box too as well as the reinforced heels and toes for next-level durability.
+Pros
RWS standard merino wool
Medium Cushioning for support without effecting movement
Moisture-wicking and quick-drying
-Cons
Might be too warm for extreme skiing and warmer months
Even thicker socks might be needed for extreme cold

Do You Want to Travel FOREVER??
Pop your email in below to get a FREE copy of 'How to Travel the World on $10 a Day!'.
The Icebreaker Run+ Ultralight Micro Socks are our top pick for the best REI Icebreaker Socks For Running
Specs
Price – $18.00
Best Use – Running
Sock height – Ankle
We all know running is hard work, so why make it harder than it has to be! Pounding the pavement for miles and miles on end can seriously reak havoc on your feet. Wearing the right pair of socks can really make the difference between beating that PB and limping home covered in blisters!
The Icebreaker Run+ Ultralight Micro Socks offer premium levels of support and protection for your poor feet whilst on the move. The ankle and achilles support to protect you during your run and help keep the socks in place. Another blister fighting feature is the seamless toe box and the double-layer merino cushioning on your heels and metatarsal bones also helps prevent rubbing
The fine-gauge wool these bad boys are made from helps keep you cool as well as reduce odours., alongside the targetted breathe zones your feet will be super ventilated and cool throughout your workout.
+Pros
Ankle-high socks allow you to stay cool and avoid tan lines!
Ventilation zone and fine-gauge wool keep your feet cool
Cushioning and support keep you comfortable
-Cons
Ankle socks might be a bit chilly in winter
Heavier levels of cushioning might be needed for

long-distance running
The Icebreaker Lifestyle Ultralight Crew Socks are our top pick for the best REI Icebreaker Socks For Lifestyle
Specs
Price – $20.00
Best Use – Every Day
Sock Height – Crew
You'd be forgiven for thinking that heading to the office might not need a specialised pair of socks, well you'd be mistaken! Sure, you've swapped the peaks of the alps for mountains of paperwork, but you'd be surprised just how much time you spend on your feet in the office and on your commute.
Wearing dress shoes all day, every day can get pretty uncomfortable, so why not throw on a pair of Icebreaker Lifestyle Ultralight Crew Socks and make your life easier. The truth is, these lifestyle socks have an almost endless amount of uses. From work shoes to pounding the pavement on a city break a good pair of socks can never be underestimated!
Features that make these socks stand out above the rest include instep support for stability as well as seamless toe closures to reduce blisters and rubbing. The toe and heel reinforcements help with durability and with the manufacturer's lifetime guarantee you can always get a replacement when you do wear them out!
+Pros
The wool used is certified to the ZQ Standard
200-needle count construction offers fine-gauge luxury
Perfect for travelling, work and everyday use
-Cons
These socks might not provide enough protection for sports use
Crew height might leave tan lines if you're on holiday!
The  Icebreaker Multisport Light Mini Socks are is our top pick for the best REI Icebreaker socks for multisports.
Specs
Price – $18.00
Best Use – Travelling, Backpacking, Sports
Sock height – Ankle
Sometimes you need a sock that can join you on a multitude of different adventures and occasions and the Icebreaker Multisport Light Mini Socks are just that. This jack of all trades offers a step up from the lifestyle sock with additional cushioning and technical features so the sock can step out of the office and keep pace on the trails or at the gym!
Offering a lower profile than the lifestyle sock it's also the perfect pair to bring with you on your backpacking adventures. It offers better packability, more versatility so you can move from the city to the hiking trails with ease and even more important, you won't be left with ridiculous tan lines!
These socks are designed for a multitude of outdoor and indoor adventures and the moisture-wicking material keeps you cool whether you're at the gym, biking to work or exploring Bangkok. They are even great for running and warmer weather hiking too with the instep and Achilles support. Combine them with a good pair of travel shoes and they'll take you anywhere and everywhere!
+Pros
Designed to reduce bulk so they're ideal for backpacking
Super versatile for long term travelling and day to day use
Offers superior support whilst remaining lightweight
-Cons
Great for warm weather sports and activities but might be too light for winter
Ankle length might not provide enough leg protection on tropical hikes
The Icebreaker Hike Light Crew Macro Stripe Socks are our top pick for the best REI Icebreaker Socks For Kids Hiking.
Specs
Price – $15.00
Best Use – Hiking
Sock height – Crew
Hiking and exploring the outdoors isn't just for the adults, get the kids out enjoying nature with these socks that will keep them happy and content throughout. No one wants to drag a kid along who's complaining about sore feet and instead of scarring them for life, you're going to want to encourage them to enjoy the trails!
Just because they're for kids doesn't mean these Icebreaker Hike Light Crew Macro Stripe Socks are lacking in the features department. They combine some of the most well-known technology from their adult counterparts such as seamless toe closures to prevent blistering and the doubled-up merino cushioning increases comfort around the heels and toes.
The kids won't be complaining that their feet are too hot either with breathing zones that improve ventilation and the naturally breathable construction material. They're also super stretch for those growing feet and the odour resistant merino wool keeps things fresh!
+Pros
Funky colours to encourage the kids to wear them
Made in The USA
Reinforced heels and toes offer durability and strength
-Cons
Might be too lightweight for super cold winter conditions
Not available in a thicker weight

Our GREATEST Travel Secrets…
Pop your email here & get the original Broke Backpacker Bible for FREE.
Need some new boots to put your newly socked feet in? Check out our guide to the best walking boots and if you're looking to go cruelty-free then we also have a guide to the best vegan walking boot too.
Final Thoughts on The Best REI Icebreaker Socks
So there it is! I'm sure you've been just as excited as I am about exploring all the different Icebreaker socks! All jokes aside, whilst sock shopping might not seem the most enthralling activity we can all appreciate a comfy pair of new socks, it's one of life's real joys!
What's more, getting the right socks for your next adventure just might be the difference between the trip of a lifetime and a painful limp back to the airport! Whether you're going hiking, headed to work or backpacking around a multitude of climates for months on end, there's the right pair for you!
So, what are your thoughts? Which pair will you go for and where are you headed next?
Choose your socks and get out there!
---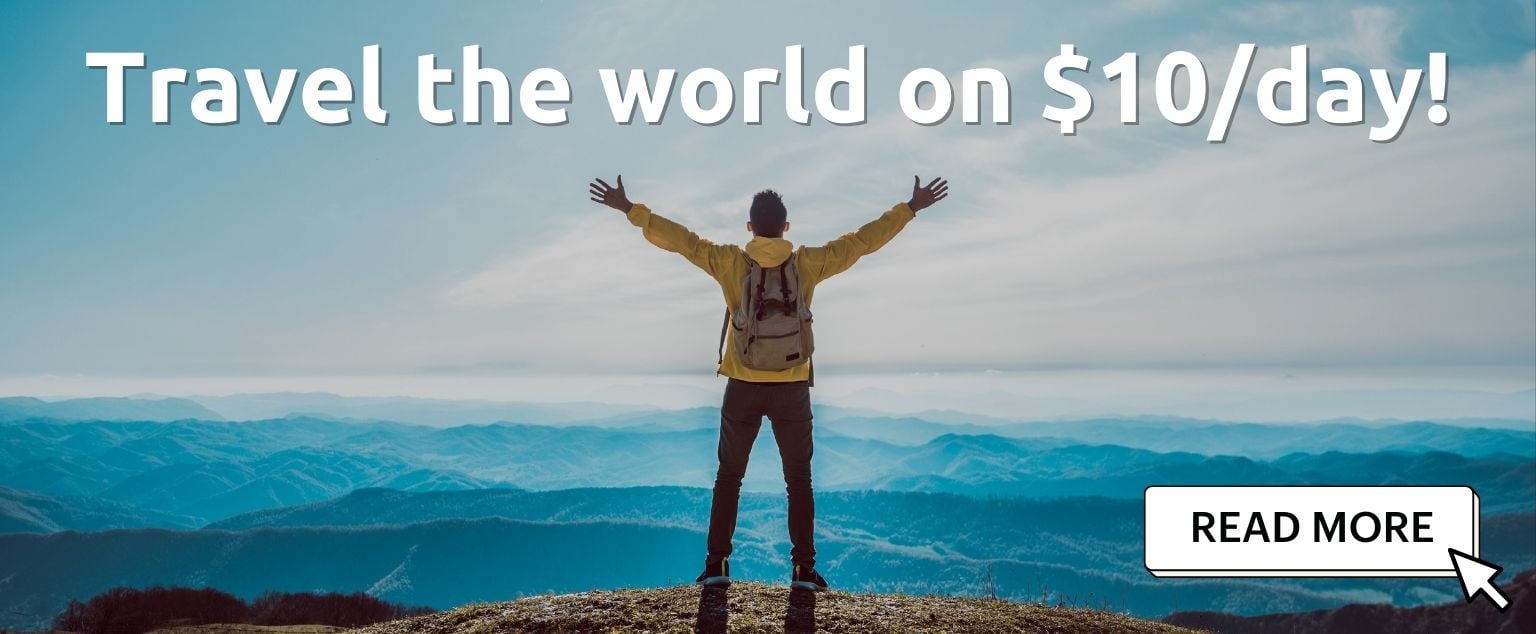 And for transparency's sake, please know that some of the links in our content are affiliate links. That means that if you book your accommodation, buy your gear, or sort your insurance through our link, we earn a small commission (at no extra cost to you). That said, we only link to the gear we trust and never recommend services we don't believe are up to scratch. Again, thank you!