Did you know that an estimated 50 million Americans went on some kind of camping trip in 2022? For many, that trip represented a rare and golden opportunity to get away from it all for a few days, to unplug, light a fire, watch the stars and maybe strum a few bars of "kum-by-ah". We know that many of you enjoy the digital detox that camping offers and don't mind "roughing it" for a few days and getting back to nature.
But other campers still like to retain some level of modernity and day to day normality even when they get back to nature. Personally, when I go camping I love to bring my portable bluetooth speaker and pump out some tunes and on longer camping trips, I kinda need my laptop at some point or other (occupational hazard of being a digital nomad).
Camping is evolving and no longer does sleeping in a tent in a forest mean the lights have to go out. In this post we will look at Solar Powered Generators for camping for those of you who want to stay energised when you get outdoors!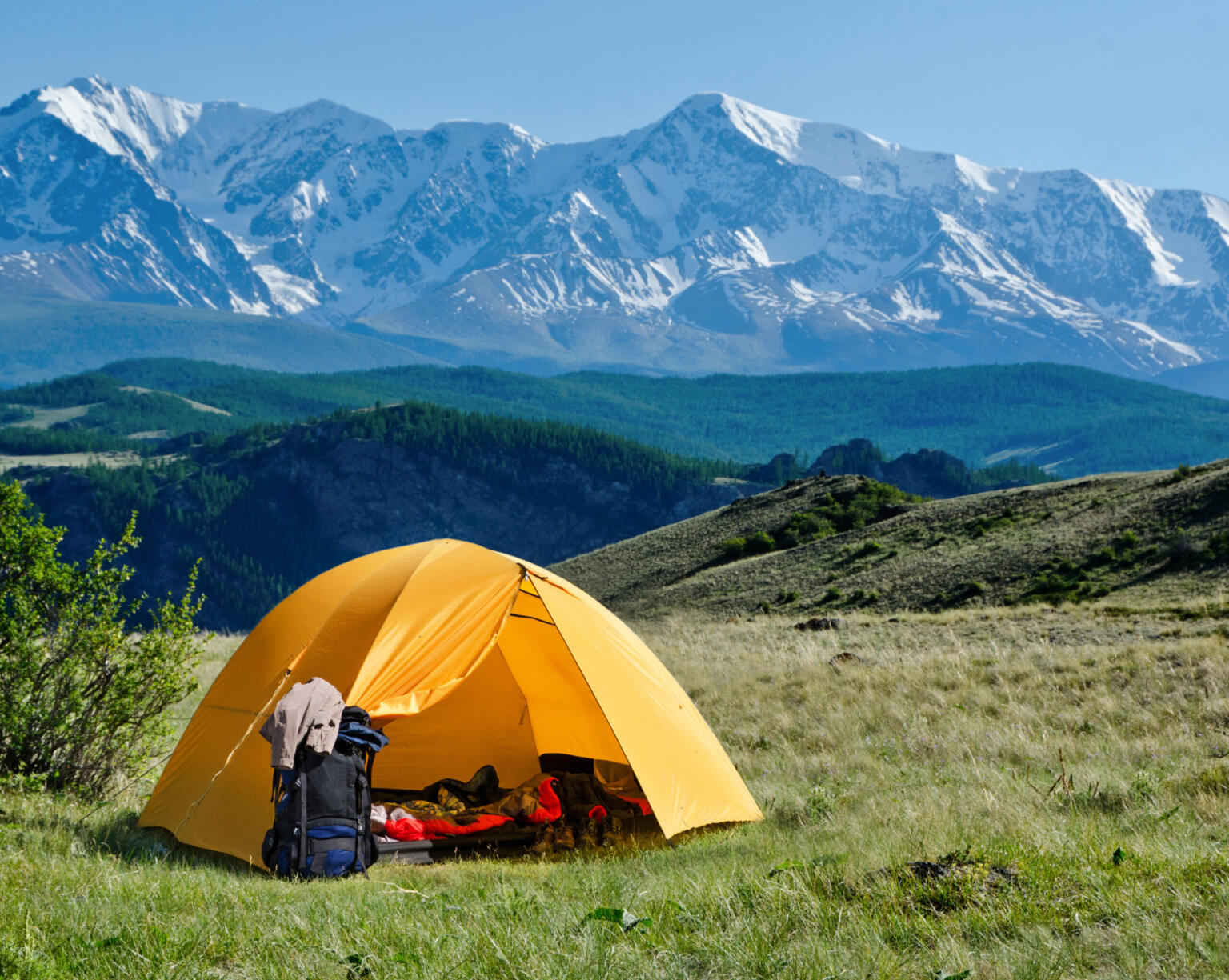 Do You Really Need a Power Generator For Camping?
Ok lets deal with the big question – do you really NEED a generator for a camping trip?
The short answer is obviously no, a solar generator is not a camping essential. People have successfully camped for hundreds of years without power so clearly it is not a camping essential in the way that water and a tent are!
The long answer however is that it ultimately depends what kind of camping trip you are taking. If you are just heading out for one night then you can probably rely on your torch, phone and speaker batteries to last the night and bring along a portable power bank for back up just in case.
However, if you are going for a multi day or multi-week camping trip, those torch and phone batteries are gonna wane and no portable USB charger will hold enough charge to keep on refilling them.
Portable camping power generators are also indispensable for glamping trips (that's glamorous camping) in order to keep the fan, fridge, hair dryer and wide screen TV going.
Another great use for camp ready power generators is camping at music festivals.
What is The Most Suitable Solar Power Generator For Camping?
Camping power generators come in many different forms and many different shapes and sizes. Some run on gasoline or diesel and while these are effective, they can prove to be expensive to run as well as ecologically unsound.
Other generators can be charged at home from the mains power but if they go dead out in the woods, it's a long trek back home to charge them again.
Then there are solar powered generators which draw their energy from sunlight. Not only are solar powered generators eco-friendly, they are also perfect for camping trips as they can be recharged in the field.
Over the next section we are going to take a look at one of the best solar powered generators for camping trips that we have tried.
Jackery Solar Generator 1000 Pro
Designed in California, the Jackery 1000 Pro is basically the golden state epitomised. It mixes pioneering, eco-conscious renewable tech that literally runs off the sun and powers camping trips!
Let's take a closer look at the Jackery Solar Generator 1000 Pro's most important specs;
Charging from mains in 1.8 hours
All-round reliability
Foldable carrying handle
Dual PD 100W design
Charging
Word up, The Solar Generator 1000 Pro can be fully charged and ready to light up in just under 1.8 hours – that makes it the fastest solar recharging yet released by Jackery and a lot faster than a number of other comparable products.
Portability
Weighing a mere 11.5 KG (2 kg lighter than its near competitors), the 1000 Pro is seriously lightweight and offers portability, convenience and practicality all at your fingertips. This generator is so light that you can comfortably carry it up hills and into valleys.
Easy to Set Up
The 1000 Pro has been designed for use by lay people and not engineers. As such it is very easy to set up and use utilising led screens and "Press and Play" operating model.
Safety
Safety and reliability are important in generators. The last thing any of us want is to set fire to our campsite and the entire forest right? Well the Jackery 1000 Pro uses pure Sine waves for stable power – safety does come first and this and the product guarantees the perfect balance of safe and reliable solar charging that keeps both the Jackery itself, and your devices protected against over-hearing and power surges.
Peace and Quiet
Some generators hum quite loudly when running and when charging which can well and truly disrupt the peace and serenity that campers are looking for. This one however does not and the Jackery 1000 Pro works very quietly that you will hardly even notice it.
Longevity and After Sales Service
As with any consumer item, you have 30 days to return the Jackery and get a full refund if you are not happy with it. Beyond that, the Jackery 1000 Pro comes with a free 3 year manufacturer warranty plus an optional 2 year warranty for customers who purchase the generator directly through the Jackery website.
Additionally, the charge lifecycle of the 1000 Pro lasts for 8 – 10 years (based on 2 uses per month) although of course, this will vary depending on how well you look after the model.
Is The Jackery 1000 Pro Worth Buying?
In our view, the Jackery 1000 Pro is an excellent model which performs well against other generators in its class and is realistically priced. While $1,500 USD is certainly not cheap, the fact is that cutting edge outdoor technology comes with a premium. However, if you buy the Jackery 1000 Pro at Amazon using the link below, then you can get 15% off. Or even better if you buy it directly from Jackery then that discount increases to 20% an incredible saving of $300.
If you want to take a closer look at the Jackery 1000 Pro in order to help you decide, then check out this little demo video;
FAQ About The Jackery 1000 Pro
Let's look at some of the most frequently asked questions about the Jackey 1000 Pro;
Are The Jackery Solar Panels Waterproof?
The solar panels with a power output of 60W and 100W, in addition to the power stations, are not designed to be waterproof. On the other hand, the 80W panel comes with an IP68 waterproof rating, while the 200W panel has an IP67 waterproof rating, making them capable of enduring extreme weather conditions. To ensure that the panels last as long as possible, please remember to retrieve them during rainy weather.
How Should I Store it When Not in Use?
It is advisable to ensure that the battery power of the power station is maintained above 20% during regular usage or storage.
If you are not using the power station, it is recommended to recharge the fully charged battery every 3 months to maintain its power level above 50%. Typically, a fully charged battery can last for several months.
Can I Use a Third Party Solar Panel To Charge the Jacket?
It is possible to charge Jackery power stations using a third-party solar panel. However, it is crucial to ensure that the plug size and input voltage of the third-party solar panel match those of the Jackery Power Station that you want to charge.
For instance, if you have an Explorer 1000 pro, you need a third-party solar panel with the following specifications:
The voltage should be within the range of 12-30V.
The plug connection size must have an outer diameter of 7.9mm, an inner diameter of 5.5mm, and an inner needle diameter of 0.9mm (empty).
Note that we cannot endorse other brand products for charging your Jackery power station as we cannot guarantee their safety and quality or provide after-sale service for them. Therefore, we highly recommend that you purchase the corresponding Jackery SolarSaga solar panel(s) for your Jackery Explorer.
Can I Bring it onto a Plane?
Unfortunately no. Under FAA regulations, passengers are not allowed to take any battery exceeding 100Wh onto an aeroplane.
A Word on Earth Day And Why Solar Generators Are Eco Friendly
Hey there, fellow travellers! Did you know that every year on April 22nd, people all across the globe celebrate Earth Day? This special day was first celebrated in 1970, with the aim of encouraging everyone to take action and protect our planet and its natural resources.
It's a time for us to reflect on how our actions impact the environment, and to take steps to reduce our carbon footprint, conserve resources, and preserve our planet for future generations. Today, Earth Day has become the biggest secular holiday worldwide, and it's celebrated by millions of people across 190+ countries. So let's unite and do our part to protect our home, the Earth!?
And while Earth Day is a truly great initiative, it's important to use Eco Friendly gear all round as much as possible. And for this reason, we recommend using Solar Generators over fuel generators wherever possible. In celebration of this, Jackery are having an earth day sale that runs between 14th – 22nd April 2023.
Other Uses For A Solar Power Generator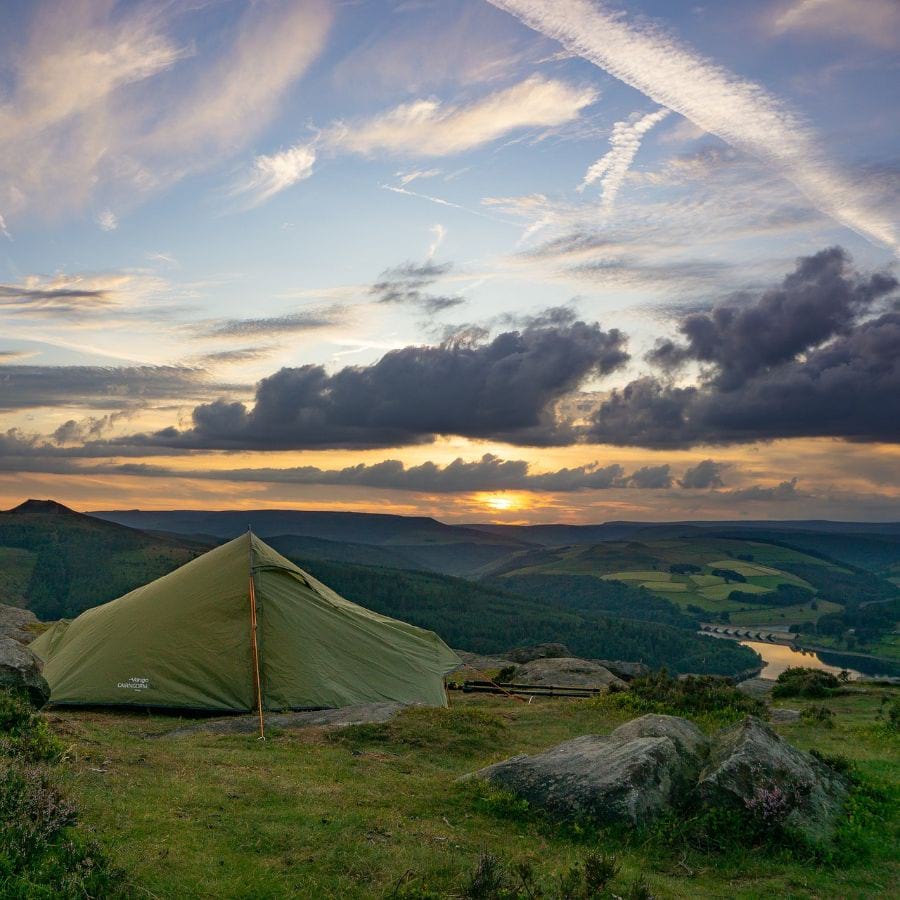 While the Jackery Solar Generator 1000 Pro is primarily designed for camping, it does have some other uses.
Firstly, having a solar power generator can help to reduce household power bills. If you live in a sunny region, simply stick it out in the garden every few days to charge it up and then use it to power some of your household devices.
Having a solar generator could also prove invaluable in power cuts or following heavy storms when it can take a few days to get the power cables running again.
Moving on, the generator is also ideal for garden parties and outdoor gatherings – my friend threw a huge birthday party last year and used a solar generator to power the DJ gear and PA system in the music gazebo.
Final Thoughts On The Jackery 1000 Pro Solar Generator
We appreciate that generators are not cheap to buy. Still, our take is that the right one is to be seen as an investment; a piece of gear that can last for years of repeated use. A Solar powered generator is a fantastic piece of household and outdoor equipment with a multitude of different uses.
Furthermore, over the years we have seen and tried quite a few different solar generators and can testify that the Jackery 1000 Pro is amongst the best on the market.
---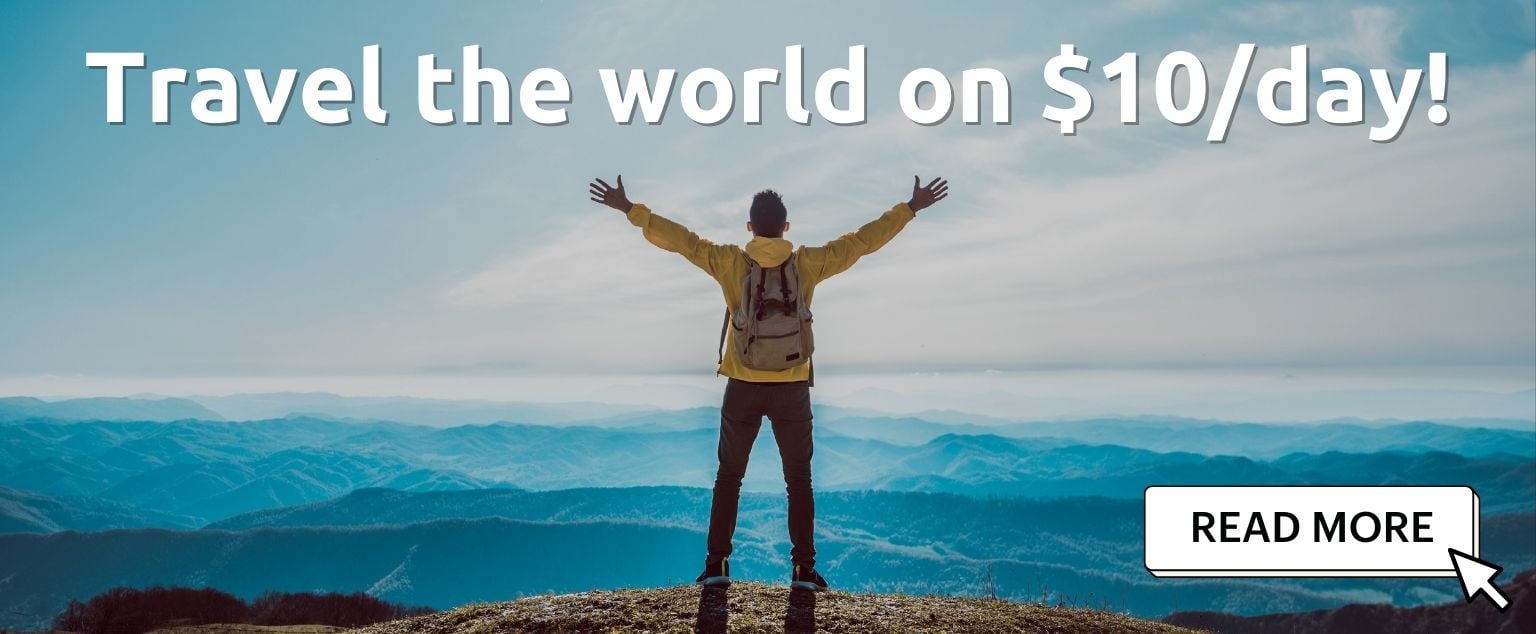 And for transparency's sake, please know that some of the links in our content are affiliate links. That means that if you book your accommodation, buy your gear, or sort your insurance through our link, we earn a small commission (at no extra cost to you). That said, we only link to the gear we trust and never recommend services we don't believe are up to scratch. Again, thank you!