Maldives is the original paradise archipelago. Resorts and luxury hotels dot its 1,000-plus islands and islets, with white sands and emerald seas. Combine with a mingling of cultures and a laid-back pace of life and yes: it really is close to paradise. Even if there is a global pandemic.
With so much changing in terms of travel at the moment, we have decided to create this in-depth guide to the Maldives' COVID entry requirements. This article includes important information such as who can travel, quarantine requirements, and New Normal guidelines.
Our guide has everything YOU NEED TO KNOW for travelling to Maldives in 2020.
A message from Will, the OG Broke Backpacker
Amigos, let's face the facts: travel isn't what it was. Things have changed.
We strive at The Broke Backpacker to be the best source of up-to-date and relevant information in the travel-sphere. All the information here was sourced, checked, double-checked, and published on 16/12/2020. While the information was correct then—and we will outline any changes and updates that we do make in the future—it's important to respect the immense changeability of this topic.
If you're going to be travelling amongst the coronavirus world, you need to, do your own research and do it hard. No one blog or website is a sufficient source, and even if it was, it might all just go tits up anyway.
This information changes more often than I fart in a day. Tread with caution.
And if you do see some misinformation, please leave a (constructive) comment so that we can patch it up! We really do appreciate your support and input in these weirdest of times.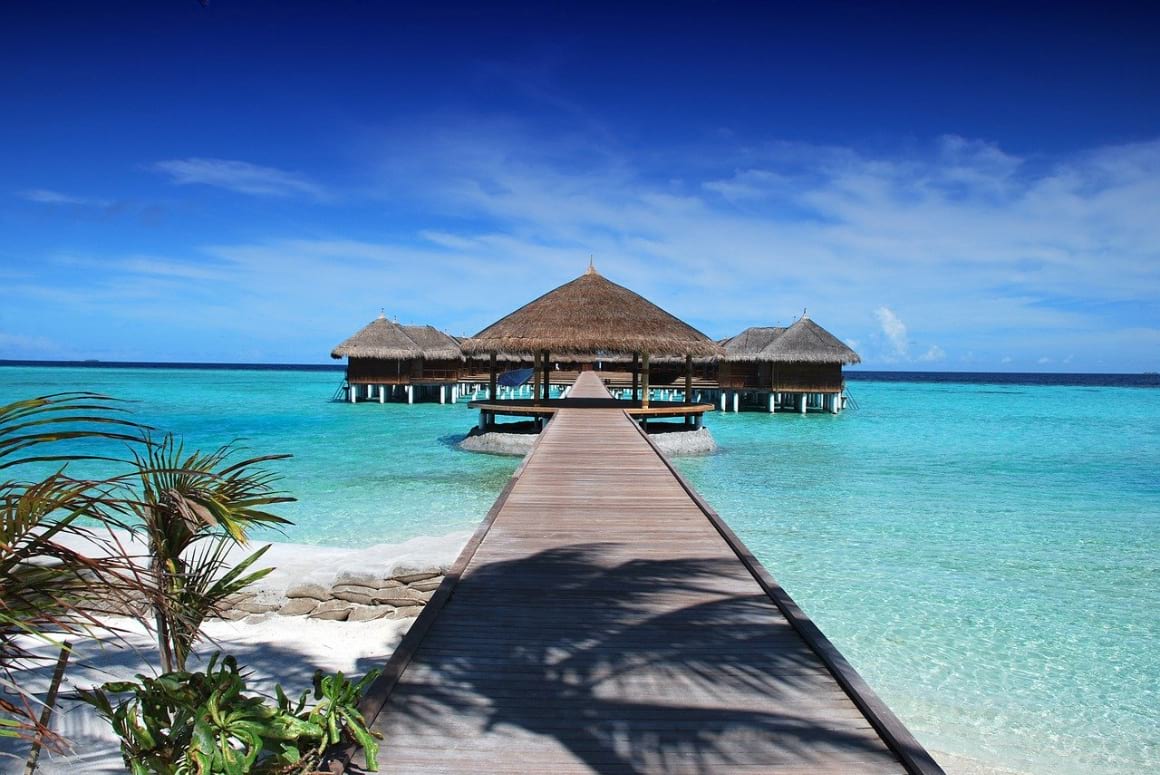 Who Can Travel to Maldives Right Now?
From 15th July 2020, Maldives reopened its borders following a previous restriction on all but non-essential travel. Currently, tourists of all nationalities are permitted to travel to the Maldives, with no restrictions.
Major countries include Australia, Canada, France, New Zealand, and the United Kingdom, for example.
Note that entry to Maldives' borders from overseas by boat, yacht or any other seafaring passenger vessel is restricted indefinitely. Only air travel is permitted.
Can Americans travel to Maldives?
Currently, American tourists are permitted to travel to Maldives.
Along with individuals from all other countries, provided they follow the entry requirements in place for safe travel, U.S. citizens may currently visit the Maldives for any purpose, including for tourism reasons.
Alas, it's hard days for the Americanos, but have no fear! We've put together a couple of sexy COVID-proof travel guides that may just help you plan your travels through the Ragnarok times:
What are the COVID-19 Entry Requirements for Maldives?
While individuals from all countries may travel to the Maldives free of restrictions, there are certain protocols and requirements in place when travelling to the archipelago. These are designed to protect all visitors and citizens as the island nation resumes its tourism industry.
All visitors to the Maldives are required to provide evidence of a negative COVID-19 PCR test on arrival. This must be conducted no more than 96 hours prior to time of departure from the country of origin.
These negative results remain valid if it is necessary for passengers to transit during their journey; however, if the transit (layover) exceeds more than 24 hours, the PCR test must be repeated.
The negative PCR test result should state the following:
Name of passenger as in passport
Name and address of testing laboratory
Type of test
Date and time of sampling
Result
The test should then be uploaded to the IMUGA (Maldives Immigration) website within 24 hours before departure. Note that the document itself must also be presented in electronic or physical form at check-in.
All passengers, regardless of the negative PCR test result, will be subject to health screening for COVID-19 symptoms and a temperature check on arrival. Random tests may also be conducted.
Children one year of age and under are exempt from testing requirements.
When departing, individuals who have stayed in a tourist guesthouse must conduct a PCR test 72 hours before their departure from the Maldives.
There is no mandatory quarantine requirement on arrival for those travelling to the Maldives for leisure purposes. However, if travellers show symptoms of COVID-19 at the airport, such as high temperature, cough, or shortness of breath, the local Health Protection Agency will be informed.
Those who test positive following a random test on arrival, or those who have COVID-19 symptoms, must self-isolate. This will be for a duration of 14 days at isolation centres designated by the government, and must be paid for by travellers.
Individuals travelling to Maldives for non-tourism reasons – for example, students or for business reasons – are required to self-isolate on arrival for 14 days. Individuals who are not tourists should register for "home quarantine" through this web portal.
All travellers to the Maldives must submit a Health Declaration Form. This should be uploaded to the IMUGA website no more than 24 hours before departure.
This form includes personal information, flight details, and recent travel history. A photograph of yourself is also required.
Another mandatory requirement of travel to the Maldives is a confirmed booking at accommodation that is registered with the Ministry of Tourism. Check this list for approved accommodation for tourists in Maldives.
All tourists are encouraged, but not required, to download the Maldives' official track and trace app called TraceEkee.
There are no changes to the visa requirements for Maldives in light of the COVID-19 pandemic. Currently, tourists of all nationalities are granted a short stay (30-day) visa on arrival. Your passport must be valid for at least six months, and it must be machine-readable.
There is no mandatory requirement for travel insurance if you are travelling to the Maldives.
However, having travel insurance is highly recommended by the Maldives government. The Ministry of Tourism have created their own COVID-19 insurance policy, which travellers may take out on a voluntary basis. This covers medical charges, isolation centre charges, medical transport and other costs.
Find more information in our travel insurance section.
Maldives Travel Restrictions – On the Ground in the Maldives
Maldives has reopened its borders for tourism after 110 days of restrictions. Currently, there are still health and safety measures in place to protect visitors and Maldivian citizens, and prevent the spread of COVID-19.
Some of the most essential guidelines for visitors to follow include the following:
Wash your hands with soap or at designated washing stations
Maintain a social distance of at least 3 feet (1 metre)
Avoid crowded areas
Wearing a mask is mandatory in the Maldives. It must be worn at all times in public places. However, this is obligatory only on islands with confirmed cases of COVID-19.
Failure to wear a mask in public can result in a fine of MVR 1000 (around US$65).
Masks must also be worn on flights into and out of Maldives. Children aged six years and under are exempt from wearing masks.
There is currently a Public Health Emergency in the Maldives, which will be in place until 5th December. Restrictions include those on public gatherings (no more than 15 people) and a curfew in the Greater Male Area from 12 a.m. to 4 a.m. Outside of these hours, there are no restrictions on movement.
However, there are restrictions on travel to and from islands with confirmed COVID-19 cases.
In addition, tourists who wish to travel between islands free of COVID-19 cases (i.e. "Split-Stays") must first secure permission by contacting the Ministry of Tourism two days prior to travel. This is compulsory, and requests must be submitted to the following address: [email protected]
What Tourist Services Have Reopened in Maldives?
As of 15th July, in line with the Maldives' open borders for all tourists, many tourist services have reopened. There are guidelines for safe operations in place, as well as public health measures, to help both visitors and those working within the tourism sector.
Tourist services currently open in the Maldives include:
Resorts
Guesthouses
Hotels
Liveaboards
Parks
Beaches
Sports grounds
Shops
Public transport
On 15th September, the Maldives was recognised with a "Safe Travel Stamp" by the World Travel and Tourism Council. This vouches for the safety measures that have been put in place to protect visitors during their stay in the archipelago.
With this in mind, all of Maldives' tourist services are operating under New Normal guidelines, including social distancing and hygiene measures.
Excursions, including dolphin-watching and trips to picnic islands, are banned until further notice.
Now, while travel insurance is not a mandatory entry requirement for Maldives, that doesn't mean you shouldn't have it. You really shouldn't ever be travelling without insurance, and that goes double for the pandemic!
Keeping yourself covered against coronavirus mishaps is a complex subject, however, Americans get it easy. Our favourite insurance provider World Nomads just got favourite-r! They're covering against COVID-related incidents and will also count for countries where corona coverage is a requirement.
Is there a backup option? Sure is—SafetyWing Travel Insurance! SafetWing is the cheap, long-term insurance for cheap, long-term travellers. And now, they've stepped up to the plate and may be able to cover travellers and digital nomads against COVID-19 related medical costs at a bargain!
And if neither of those two choices are right for you? Well, in that case, I strongly, strongly, strongly recommend doing your own research on the top travel insurance companies and finding one right for your trip.
The BEST Travel Backpack?!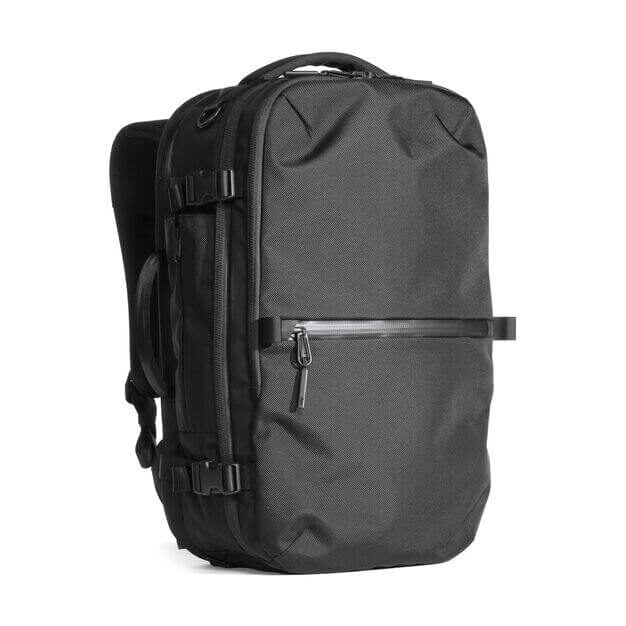 Pssssst! Not picked the perfect travel backpack yet? The Broke Backpacker team has tried out over thirty backpacks this year! Our favourite travel backpack is the Aer Travel Pack 2.
View on AER
And Keep Smiling
Maldives is most definitely open for business. Among the many slogans of their Ministry of Tourism, one is resonating at the moment: "A safe haven for travellers." It's difficult not to agree.
Though the Maldives reopened for tourism, things still aren't back to the way they were before the COVID-19 pandemic. There are still guidelines in place across the archipelago to observe.
But for everybody who has access to testing facilities (and the budget, of course), travel to the Maldives is most certainly a possibility. Finally – someplace where travel isn't a distant dream!