Ancient Malta is a unique destination. Inhabited since around 5900 BC, it's been ruled over by Carthaginians, Romans, Arabs, Normans, and the British during its long history. Expect storied monuments, oodles of culture, and (of course) beaches worthy of any Mediterranean island.
In light of the current global pandemic, we have created this in-depth guide to the COVID-entry requirements for Malta. This article features all the information you'll need if you're planning a trip, including who can travel to Malta, New Normal guidelines, and restrictions currently in place.
Our guide has everything YOU NEED TO KNOW for travelling to Malta in 2020.
A message from Will, the OG Broke Backpacker
Amigos, let's face the facts: travel isn't what it was. Things have changed.
We strive at The Broke Backpacker to be the best source of up-to-date and relevant information in the travel-sphere. All the information here was sourced, checked, double-checked, and published on 10/12/2020. While the information was correct then—and we will outline any changes and updates that we do make in the future—it's important to respect the immense changeability of this topic.
If you're going to be travelling amongst the coronavirus world, you need to, do your own research and do it hard. No one blog or website is a sufficient source, and even if it was, it might all just go tits up anyway.
This information changes more often than I fart in a day. Tread with caution.
And if you do see some misinformation, please leave a (constructive) comment so that we can patch it up! We really do appreciate your support and input in these weirdest of times.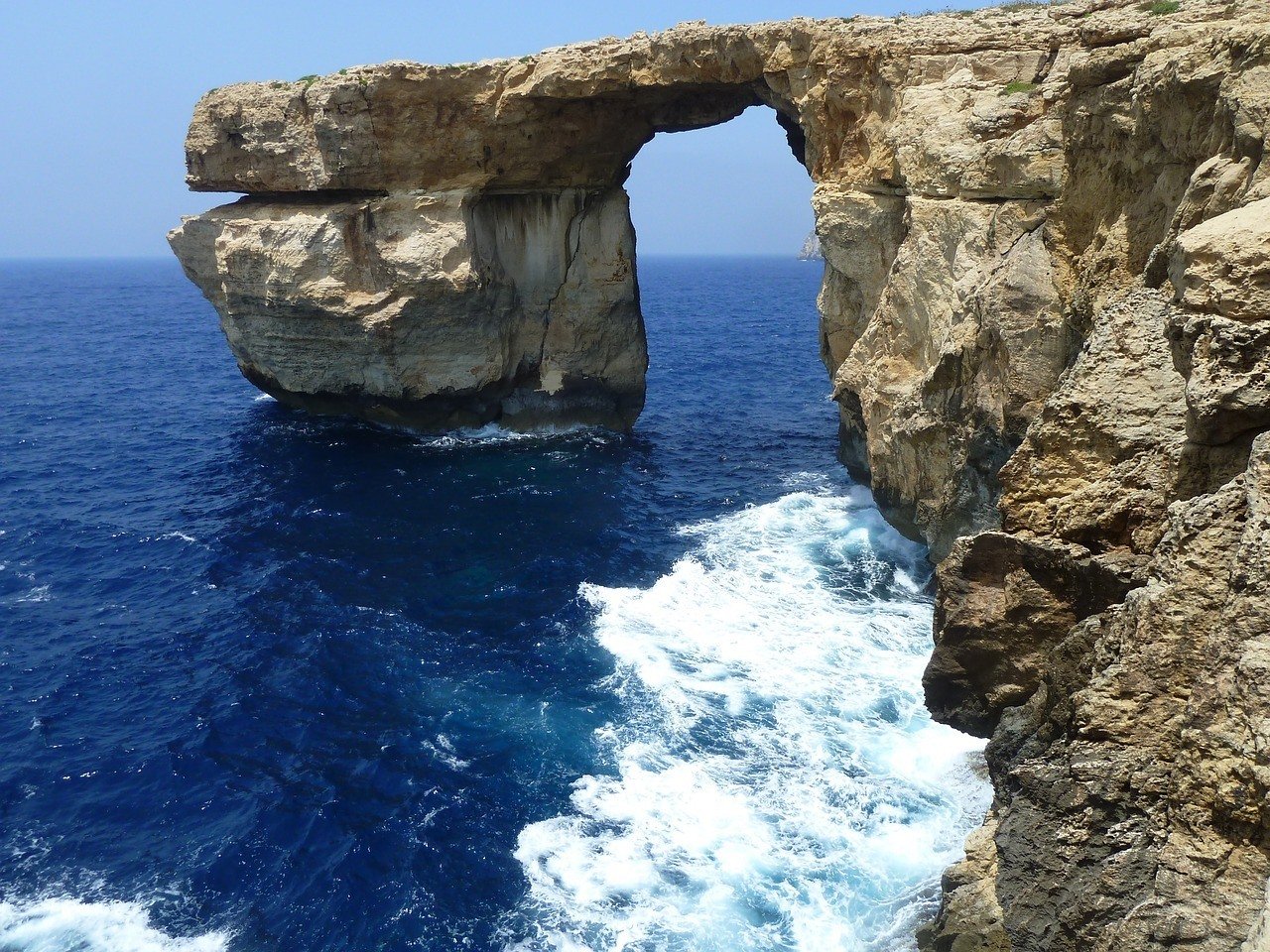 Who Can Travel to Malta Right Now?
As of 1st July, air and sea travel between Malta and certain countries has resumed. Malta is currently operating its travel restrictions based on a "traffic light" system. Countries are categorised as Green, Amber or Red based on the COVID-19 risk level (Green being least risk) within those countries.
Green:
Andorra
Australia
Canada
China
Croatia
Cyprus
Denmark
Estonia
Finland
Greece
Iceland
Indonesia
Italy*
Japan
Jordan
Latvia
Lebanon
Liechtenstei
Lithuania
Green:
Monaco
Morocco
New Zealand
Norway
Portugal*
Romania
Rwanda
San Marino
Slovakia
Slovenia
South Korea
Sweden
Thailand
Turkey
United Arab Emirates
United Kingdom*
Uruguay
Vatican City
Amber:
Austria
Belgium
Bulgaria
Czech Republic
France
Germany
Hungary
Ireland
Luxembourg
Netherlands
Poland
Spain
Switzerland
Tunisia
*Certain regions of these countries are in the Amber category; see COVID-19 Testing Requirements section
The above countries are what Malta calls "corridor" countries; all others are "non-corridor" countries.
These non-corridor countries – including South Africa, India and Russia – are automatically on the Red List. These lists are updated regularly, depending on epidemiological assessments.
Can Americans travel to Malta?
American tourists are currently not permitted to travel to Malta.
While there is an effective travel ban in Malta for U.S. citizens, exceptions can be made for essential travel. U.S. citizens travelling from Green or Amber List (corridor) countries, however, may travel to Malta if they have been in that country for 14 days or more and have no symptoms of COVID-19.
Alas, it's hard days for the Americanos, but have no fear! We've put together a couple of sexy COVID-proof travel guides that may just help you plan your travels through the Ragnarok times:
What are the COVID-19 Entry Requirements for Malta?
Malta's traffic light system splits countries up into those deemed to be low risk and medium risk. Those travelling from these corridor countries will be subject to different entry requirements depending on whether they have travelled from a Green or Amber List country.
The specific entry requirements for Malta are as follows:
Individuals travelling from Green List countries are not required to provide proof of a negative COVID-19 test taken prior to travel, nor will they be subject to a swab test on arrival.
Individuals travelling from countries on the Amber List, however, must submit a negative COVID-19 PCR test certificate prior to travel. This must be done before boarding flights to Malta. It must be carried out no more than 72 hours before departure.
If this is unavailable, you may be subject to a swab test on arrival.
Note that random swab tests can be conducted on arrival for those travelling from Amber List countries, regardless of whether or not you have a negative test certificate.
Certain regions of countries on the Green List may need to follow Amber List entry requirements for Malta. These include:
Italy: Milan and Rome all airports, and Bologna, Naples, Perugia, Pescara, Pisa, Trieste, Turin, Venice
Portugal: Porto
United Kingdom: Belfast, Birmingham, Cardiff, Edinburgh, Leeds, Liverpool, Manchester, Newcastle, Nottingham
All travellers, including those from Green List countries, will be subject to health screening. This includes temperature checks at your port of arrival.
Travellers arriving in Malta may be subject to quarantine requirements if the above testing requirements are not followed.
If individuals travelling from an Amber List country do not provide a negative COVID-19 result certificate, they may be required to self-quarantine. This must be done for 14 days.
Those who test positive for COVID-19 following a swab test on arrival will be subject to quarantine measures. In this case, the duration of the mandatory quarantine will be determined by health authorities. Failure to observe quarantine measures can result in a fine of €10,000 (around US$11,930) each time an individual is found to be in breach of quarantine.
All passengers arriving in Malta will be required to fill in a Public Health Travel Declaration and Passenger Locator Form. Information such as travel history in the past 30 days, flight details, and personal information must be provided.
Both these forms can be downloaded from this site.
Malta has a track and trace app called Covid Alert Malta. Unlike in some countries, downloading this app is not a mandatory entry requirement, but it is recommended. The more people who voluntarily use the app, the more effective it will be.
Currently, there are no changes to Malta's visa requirements due to COVID-19. Those from countries which enjoy visa-exempt travel to Malta may continue to do so, while the visa application process still applies to others.
Individuals from EU member states or Schengen associated countries and a number of third countries (including the USA, Australia and Canada) do not have to apply for a visa. To check if you need a visa to travel to Malta, please see this site.
There is currently no mandatory requirement that travellers to Malta must have travel insurance.
Even if it is voluntary, however, having adequate travel insurance during a global health crisis is important. It should be enough to cover the cost of healthcare, testing, or changes in accommodation due to COVID-19.
Note that applicants for a Schengen visa must have travel insurance that provides medical expenses and repatriation costs up to €30,000.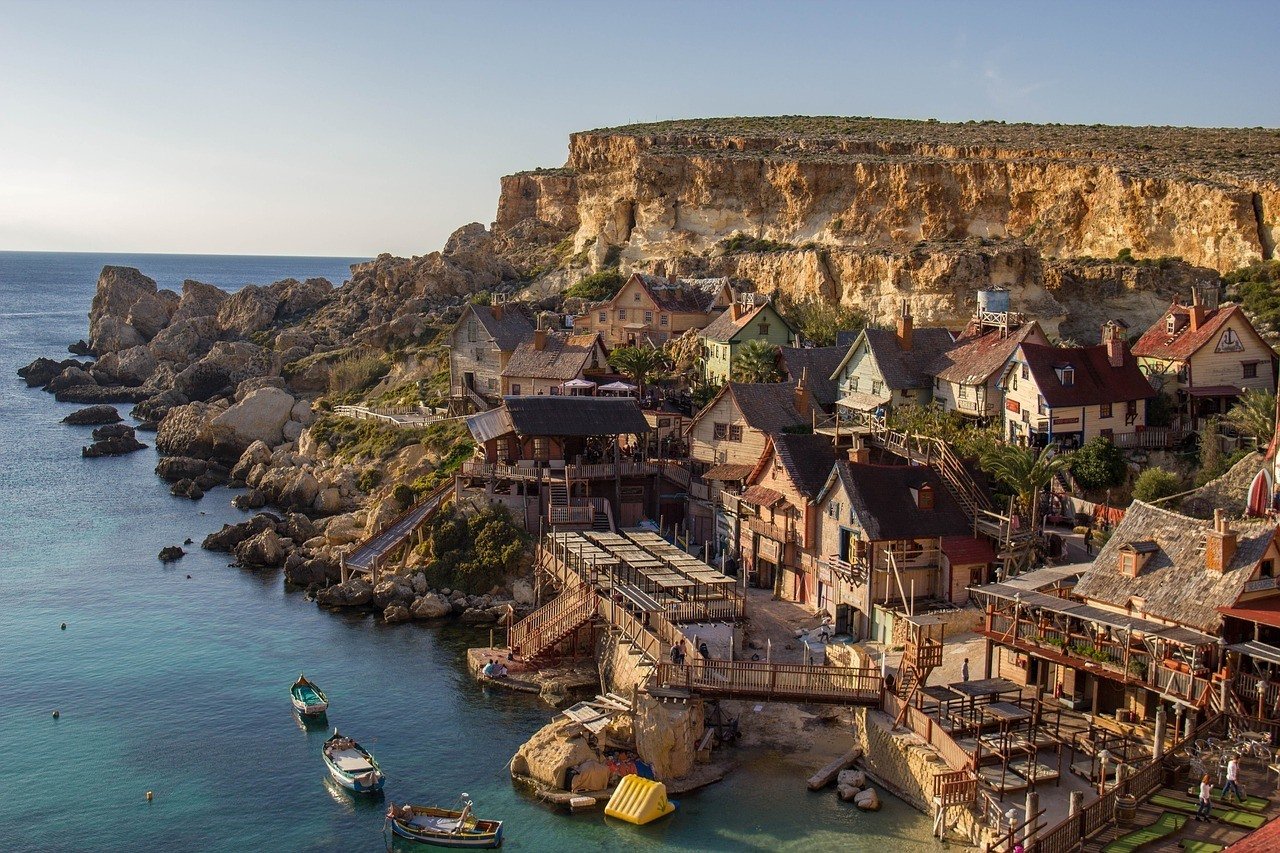 Malta's Travel Restrictions – On the Ground in the Malta
Though Malta's borders are currently open for tourists, there are still many measures in place designed to prevent the spread of COVID-19. Restrictions range from government recommendations to rules enforceable by law. The most basic guidelines are as follows:
Wash your hands with soap (or alcohol-based disinfectant)
Maintain a social distance from others (two metres)
Avoid gatherings and crowded locations
It is mandatory to wear a mask in Malta. As of 17th October, either a cloth or medical mask, or visor, must be worn at all times when outside of a residence. This is regardless of whether the individual is in an indoor or outdoor space.
Travellers to Malta should note that mask rules apply to airports on arrival, as well as public transport and shops (but not for your own car/vehicle).
Children under the age of three are not obligated to wear a mask. Everyone else, except those suffering from respiratory conditions, must wear a mask. Another exception is those undertaking physical activities.
Failure to wear a mask where it must be worn can result in a fine of €50 (around US$60).
Other island-wide measures in place include restrictions on mass events; no more than six people may congregate in one place. Individuals should stay at home if they feel unwell or have even mild symptoms of COVID-19.
What Tourist Services Have Reopened in Malta?
Many services across Malta are gradually reopening. However, most of them do so under New Normal regulations and guidelines on factors such as store capacity and business hours. Some of the services are open include:
Beaches
Hotels
Museums
Parks
Restaurants
Shops
While the above establishments are open, other services remain closed. These include bars, nightclubs and party boats.
There are rules in place for establishments that remain open. For example, there is limited capacity at events and shorter opening hours at restaurants, which must close between the hours of 11 p.m. and 5 a.m. Other guidelines include social distancing measures, temperature checks, and encouraging customers to use card and cashless payment where possible.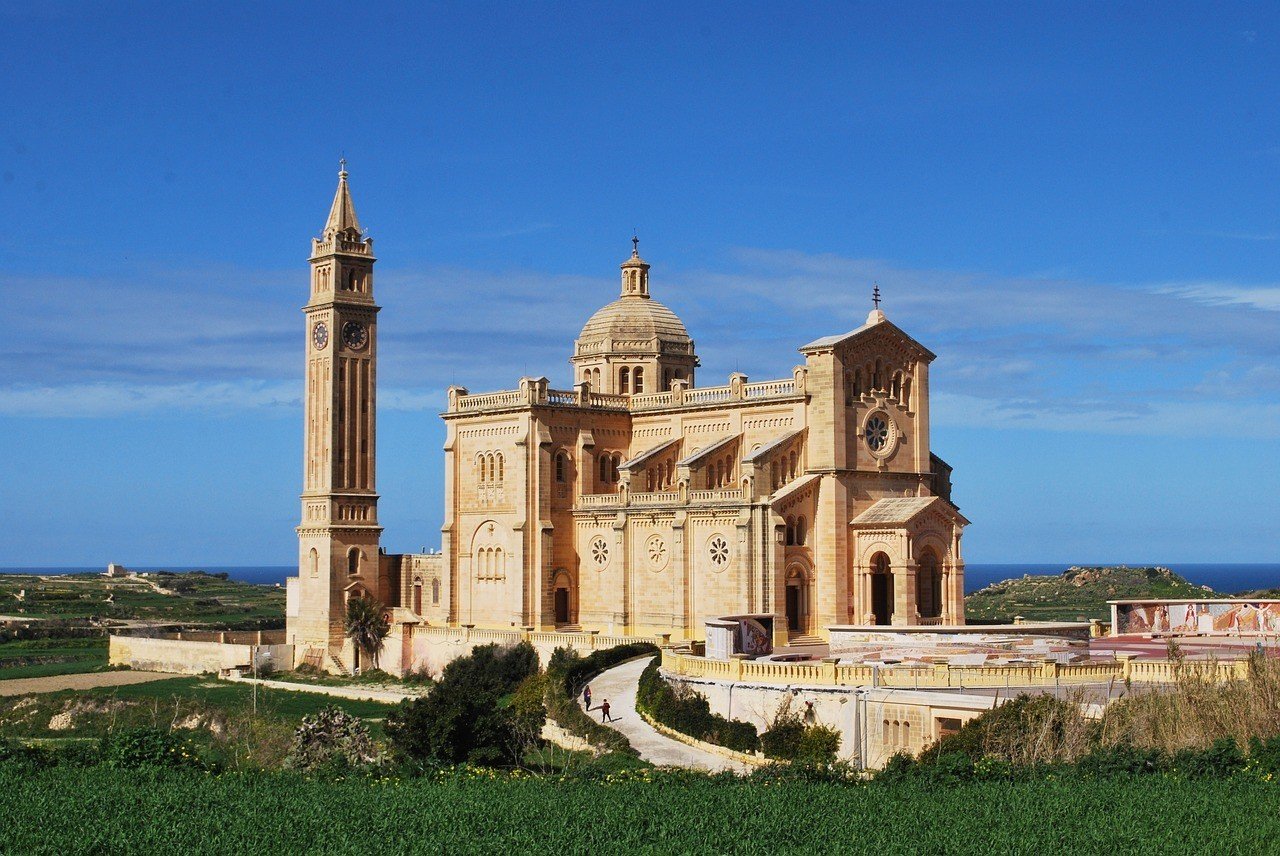 Staying Insured and Safe Amongst the Pandemic
Now, while travel insurance is not a mandatory entry requirement for Malta, that doesn't mean you shouldn't have it. You really shouldn't ever be travelling without insurance, and that goes double for the pandemic!
Keeping yourself covered against coronavirus mishaps is a complex subject, however, Americans get it easy. Our favourite insurance provider World Nomads just got favourite-r! They're covering against COVID-related incidents and will also count for countries where corona coverage is a requirement.
Is there a backup option? Sure is—SafetyWing Travel Insurance! SafetWing is the cheap, long-term insurance for cheap, long-term travellers. And now, they've stepped up to the plate covering travellers and digital nomads against Covid-19 related illness… at a bargain!
And if neither of those two choices are right for you? Well, in that case, I strongly, strongly, strongly recommend doing your own research on the top travel insurance companies and finding one right for your trip.
The BEST Travel Backpack?!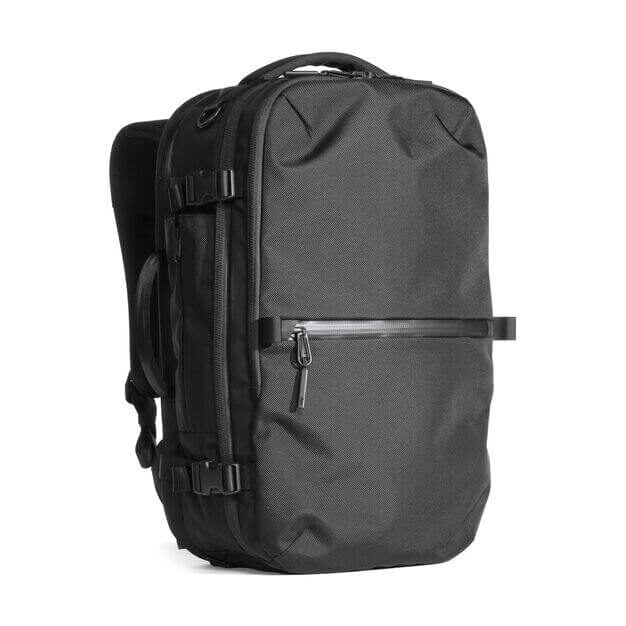 Pssssst! Not picked the perfect travel backpack yet? The Broke Backpacker team has tried out over thirty backpacks this year! Our favourite travel backpack is the Aer Travel Pack 2.
View on AER
And Keep Smiling
Malta isn't going anywhere. The unique archipelago is most definitely staying put in its place in the Mediterranean Sea, despite what COVID-19 may seem like it's doing to the world.
Travel may be a distant dream to some, but for many people, travel to Malta is a definitive possibility. That means you could be enjoying Maltese beaches whenever you feel like it.
But for many, it's still off the cards. If that's you, or if you'd prefer to wait it out until things are a little less New Normal and more Old Normal, you can always plan a dream trip to Malta right now!
"Find out how YOU can support the site. We work hard to put out the best backpacker resources on the web, for free! It's all about helping out our tribe of awesome backpacker readers [that's you!]. Please visit the link to find out how you can help keep the site going 🙂
For the sake of transparency, some of the links in our content are affiliate links. This means that if you book your accommodation, buy a book or sort your insurance, we earn a small commission at no extra cost to you. I only link to stuff I've actually used and never endorse products or services that are not up to scratch. Thanks for your support.