Israel may be a relatively small country but what it lacks in size, it sure as heck makes up for in sights!
Filled with archaeological treasures and natural landscapes, Israel draws millions of tourists each year – and for good reason. Not only is it awash with history, but the Holy Land also boasts the kind of spectacular scenery that's bound to leave a lingering ache in your heart when it's time to say goodbye.
In addition to visiting the national parks in Israel, travelers can also enjoy Tel Aviv's big city vibe or hit the desert in search of ancient ruins. Yup – there's no doubt that Israel is a country full of glorious contrasts!
What are National Parks?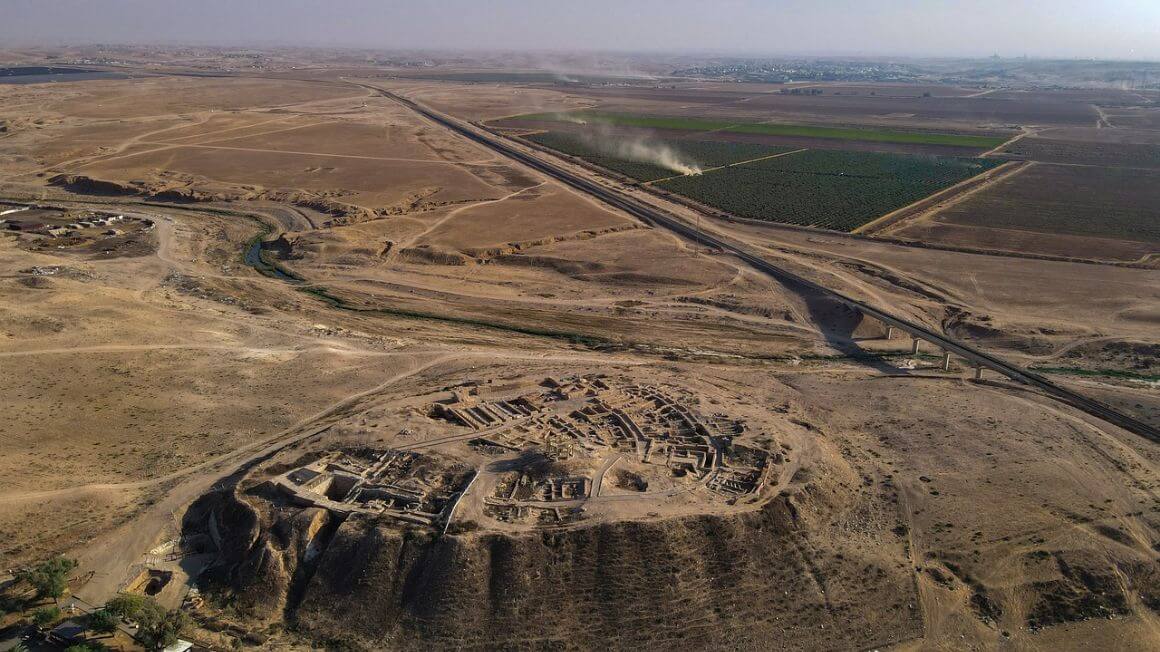 National parks are areas of land that have been set apart to protect their wildlife, flora, and natural landscapes.
The good news is that Israel has over 40 national parks – not to mention countless nature reserves – so there's definitely going to be plenty for you to explore if you're planning an extended trip!
Unlike traditional parks, national parks in Israel don't merely provide outdoor activities like hiking. Since several of the parks were erected in or around archeological ruins, most of them offer an assortment of antiques and restored sites that'll no doubt please the historically inclined.
Outdoor fans absolutely have it made with various types of landscapes encompassing hot springs, crashing cascades, beautiful hiking trails, and gently gurgling streams cutting through chalky canyons.
So whether you're just there for a weekend getaway, backpacking through Israel, or planning a family vacation, there's no denying that the country's national parks boast something for just about everyone!
National Parks in Israel
Got your hiking gear and water bottle at the ready? I sure hope so because here are 9 of the most coveted national parks in the country!
Masada National Park
Size: 640 acres
Location: Judean Desert
Cost of Entrance: $22 (Adult), $11 (Child)
Get ready to be wowed by one of the most awesome national parks in Israel!
An easy day trip from Jerusalem, Masada is an absolute must for anyone visiting the country. Filled with archeological remains that date all the way back to 70-70 CE, this park is nestled in the Judean Desert- so don't forget your sunscreen and plenty of water!
Once a fortification established by Herod the Great, this national park is especially known for its steep cliffs surrounded by ancient stone walls.
If you're feeling particularly daring, you can try to hike to the top of the Masada mesa but bear in mind that the heat often reaches up to 105 degrees F.
There are two primary trails that lead to the fortification and it's important to note that they're both quite steep and challenging. Starting from the western flank of the mountain, the Roman Ramp trail has less of an elevation. The second path (Snake Trail) ascends around 980 feet and starts off from the Dead Sea Highway.
If you'd rather not tackle the trails and the heat, you can always opt for the Masada Cableway for a more comfortable ride to the fortification.
A UNESCO World Heritage Site, Masada also houses a museum as well as ancient ruins, including the Northern Palace, Byzantine church, synagogue, and a bathhouse.
Where to Stay Near Masada National Park
If you're a fan of camping, you may wish to consider this desert camping experience under an authentic Bedouin tent. Located a little over an hour from Masada National Park, this Airbnb has plenty of mattresses to accommodate large groups.
Beit She'an National Park
Size: 370 acres
Location: Beit She'an
Cost of Entrance: $9 (Adult), $4.5 (Child)
Adventure beckons at Beit She'an, another venue that's laden with ancient ruins.
Located in one of the oldest cities in the country, Beit She'an may not be among the most famous national parks in Israel but trust me when I say it's well worth a visit!
The park's main draw is no doubt its elevated mound, which houses the ruins of ancient Egyptian and Canaanite cities. At the foot of the mound, you'll be able to explore the archeological remains of a Roman city, part of which has been reconstructed to give you an idea of what it could have looked like today.
It's not just about archeology and antiques either: nature enthusiasts will be glad to learn that the national park houses no less than nine trails for hiking, walking, or even bird watching. If you're looking for something easy, you can always check out the Nahal Harod trail, which runs alongside the Harod Stream.
If you want to soak up the main archeological sites in less time, you can always embark on the Roman Theatre and Palladius Street Trail.
Where to Stay Near Beit Shean National Park
Ideal for couples or families of four, this cozy Airbnb boasts just about everything you'll need for a comfortable stay: a tranquil location in the town of Beit She'an, a well-equipped kitchen, airy living areas, and gorgeous views of the Gilead mountains. You'll also be just a short stroll from White Falls.
Ein Avdat National Park
Size: 1236 acres
Location: Negev Desert
Cost of Entrance: $9 (Adult), $4.5 (Child)
Nature lovers, rejoice! There are always tons of exciting things to do in Israel national parks – and Ein Avdat is no exception!
Nestled in the Negev Desert's Tsin Valley, this park stands out as a literal oasis smack dab in the middle of the desert. It's easily accessible by car and visitors can enter either through the northern entrance (Zinim Cliff) or the southern one on Route 40.
Despite the bone-dry climate, the park houses a freshwater spring that gurgles all year long, flowing through a white-chalked ravine to tumble over a waterfall and into a 26-foot deep pool. It's important to know that both swimming and wading are prohibited in the Ein Avdat Spring to protect the park's fauna.
If you do want to enjoy a refreshing dip, my advice would be to take the 15km trail that leads to the En Akev freshwater spring, where swimming is permitted.
Do take a moment to visit the Monks' Caves, a series of caves overlooking the canyon that once served as a refuge to monks during the Byzantine era.
Where to Stay Near Ein Avdat National Park
A quick, 10-minute drive from Ein Avdat National Park takes you to this charming apartment for three. With a kitchen and living room, this space also features a roof terrace where you can put your feet up and relax after a full day of sightseeing.
Mount Carmel National Park and Nature Reserve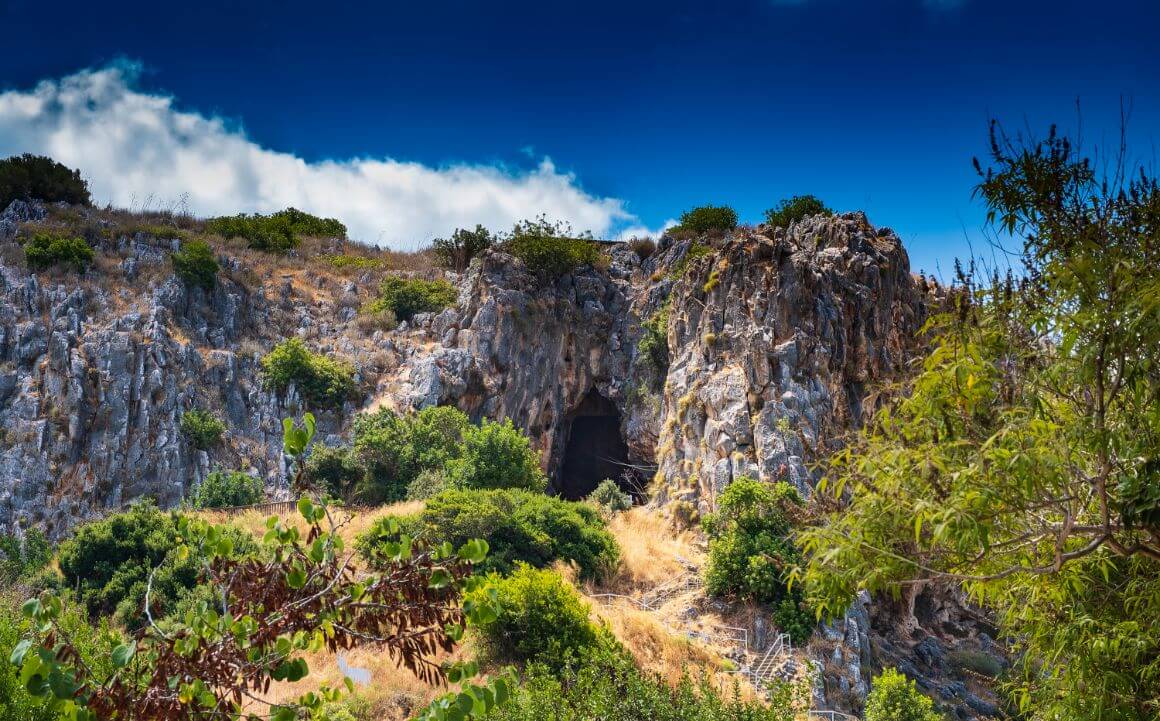 Size: 24,711 acres
Location: Haifa
Cost of Entrance: $16 (Adult), $13 (Child)
I'm sure you must be wondering when's the best time to visit national parks in Israel. Well, normally, I would say in summer – but then again, Mount Carmel is quite a famous destination, and peak season can get pretty packed. To avoid the crowds, you may wish to hit those trails in shoulder season instead (March to May).
As the country's largest national park, Mount Carmel certainly packs a punch, with a wide array of activities for various types of travelers. The park's landscape is largely dominated by its namesake mountain.
In addition to a wide assortment of hiking trails for various levels of fitness, this national park hosts plenty of campgrounds. You may need to pay a camping fee to access some of the campgrounds during the weekend.
For the best vistas, I would recommend that you set up camp at the Hagana Hill Campground, which is easily accessible from Road 672. This is a prime spot for enjoying unblemished views of Sulam Ridge and Haifa Bay.
Visitors who want something a bit more comfortable can check out the Mishmar Hacarmel Farm Campground, which offers a wide range of facilities, including charging cells, accessible washrooms, and picnic tables.
Mount Carmel National Park also boasts 18 hiking trails with elevation levels that range from 13 to over 1,200 meters. The most popular is the moderately challenging Mount Carmel Nature Reserve Loop which starts off from a dried riverbed to end at the mountaintop.
Where to Stay Near Mount Carmel National Park and Nature Reserve
Tucked away in the Israeli wilderness, this romantic cabin is well-suited to couples. Located 45 minutes from the national park, this space features a hot tub and a sun ruffle in the bedroom for stargazing.
En Gedi Nature Reserve and National Park
Size: 3,500 acres
Location: Judaean Desert
Cost of Entrance: $9 (Adult), $4.5 (Child)
As far as Israel national parks are concerned, En Gedi totally takes the cake when it comes to mind-blowing sights!
Hemmed in by the Dead Sea and the Judean Desert's majestic peaks, this desert oasis literally has it all: ancient history, abundant wildlife, a stunning landscape, and loads of hiking trails for various fitness levels.
With four streams to its name – including the famous David stream – this park also features relics of ancient human settlements, such as the ruins of a 5000-year-old temple.
Experienced hikers will no doubt find their joy on the Ma'ale Tsruya and Ma'ale Ha'isiyim to Nahal Arugot Loop. This is quite a challenging route, and most people require nearly five hours to complete it.
For something easier, you can always check out the David Waterfall trail, which takes you to the iconic fall. Over there, you'll also be able to explore the Dudim Cave.
Be sure to check out the Oasis Trail, a fairly easy path that connects the Arugot Stream, the David Stream, and the En Gedi Antiquities. While no reservation is required to visit the En Gedi Antiquities site, you do need to make separate reservations for the Arugot Stream and David Stream trails.
Where to Stay Near En Gedi Nature Reserve and National Park
Located within an hour's drive from the nature reserve, this mountain-view Airbnb is well-suited to solo travelers and couples. Expect classic home comforts, including a kitchenette. With a small private balcony, this space also boasts an indoor swimming pool.
Have you sorted your accommodation yet?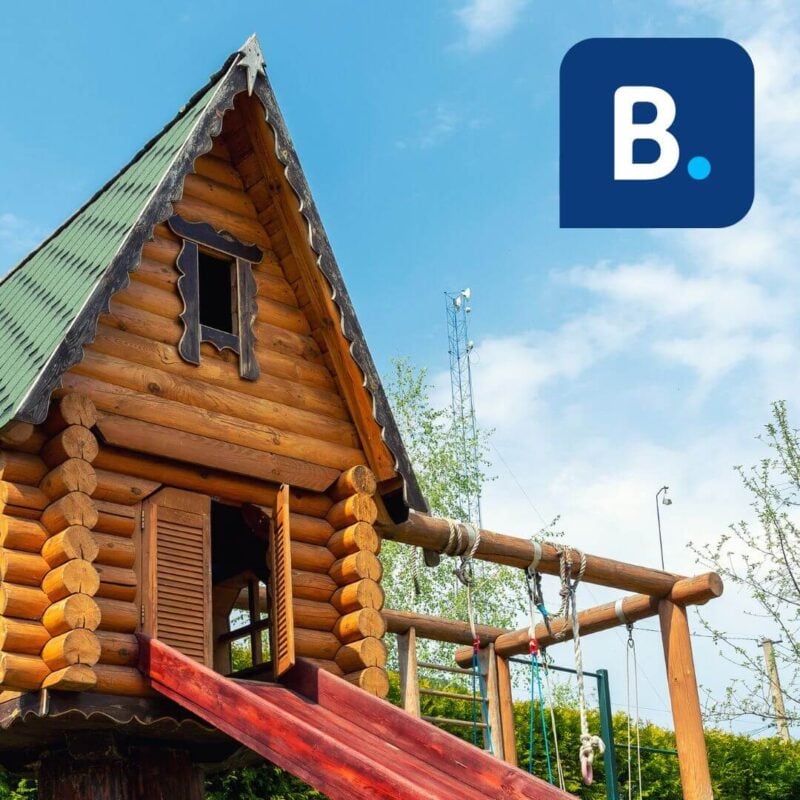 Get 15% OFF when you book through our link — and support the site you love so dearly 😉
Booking.com is quickly becoming our go-to for accommodation. From cheap hostels to stylish homestays and nice hotels, they've got it all!
View on Booking.com
Achziv National Park
Size: 57 acres
Location: Nahariyya
Cost of Entrance: $10 (Adult), $6 (Child)
Families traveling with children will no doubt enjoy a day trip to Achziv, one of the best Israel national parks.
If you visit in July or August, you may even be lucky enough to see sea turtles laying their eggs on the beach but remember that you're not allowed to approach or disturb them in any way. In this park, you'll even see the ruins of the ancient Talmudic and Biblical towns of Achziv.
Kids and adults alike will no doubt appreciate the park's Mediterranean beach, complete with a restaurant, snack bar, and picnic grounds. With an artificial as well as a natural pool, this place is teeming with marine wildlife, including sea urchins and sea anemones.
And if you'd like to spend the night, you'll be glad to learn that the park boasts two campgrounds. Reserved for groups, the southern campground offers field lighting, drinking fountains, barbecue facilities, and hot water that runs from 9 a.m. to 6 p.m. While the northern campground doesn't have hot water, it does feature mobile charging units.
In addition, the park has 3 easy and one moderately challenging trail. By far, the most popular path is the Achziv Beach Nature Park Loop which offers beautiful views of the Western Galilee Coast.
Where to Stay Near Achziv National Park
If you don't want to camp out at the park, you can always enjoy a comfortable snooze in this Mongolian Yurt, located just 15 minutes away. Featuring four beds for up to five guests, this Airbnb is fitted with a spacious open patio with ocean views.
Zippori National Park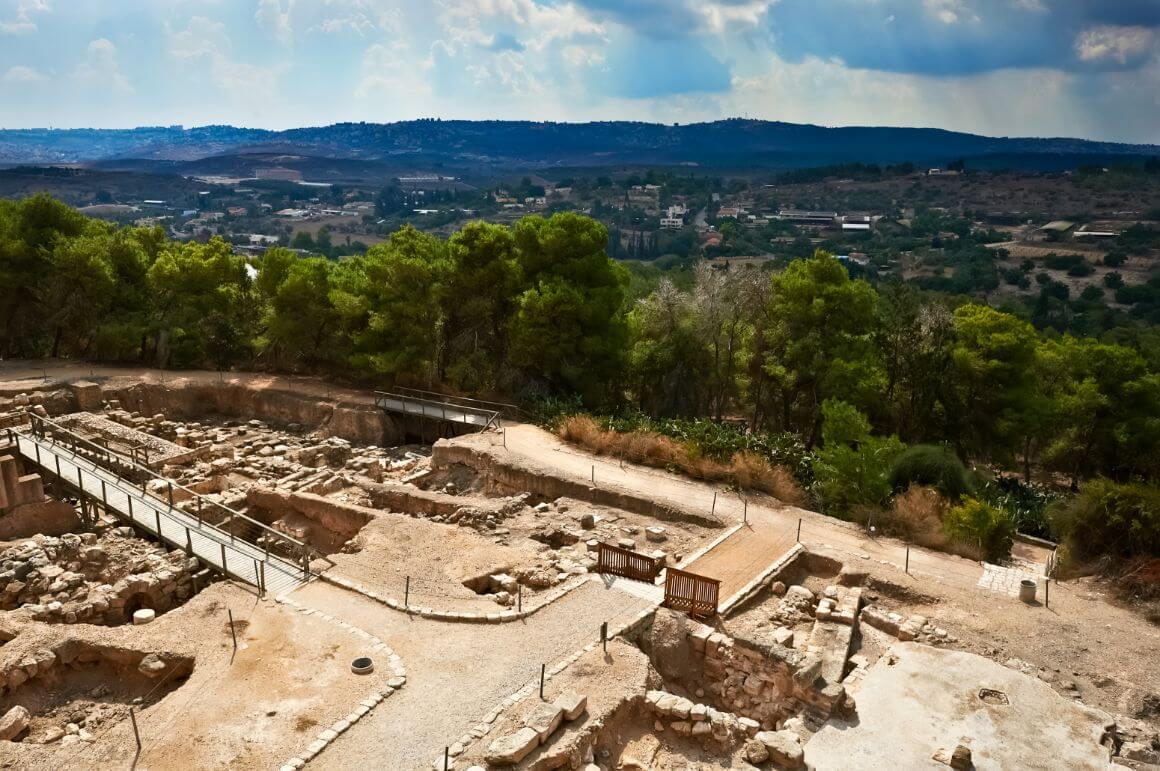 Size: 3953 acres
Location: Tiberias
Cost of Entrance: $5 (Adult), $2 (Child)
I told you there are always lots of exciting things to do in Israel national parks – and Zippori certainly lives up to the hype!
Indeed, this site is packed with an eclectic blend of activities, including archeological treasures, beautifully preserved mosaics, and family-friendly trails. Cool, right?
Once a prosperous and well-developed capital city, Zippori (also known as Tzippori) has plenty of archeological remains, including a reconstructed, first-century Roman theatre carved directly into the rocky slope.
The park's major draw is undoubtedly its collection of perfectly preserved mosaics, including the famous Mona Lisa of Galilee, which can be found in the ruins of a former Roman Villa.
Fans of Crusader history may wish to check out the Tzipori Crusader Fortress, located by the ocean's edge.
Of course, it wouldn't be an Israeli park without a cluster of scenic trails! If you're looking for something easy, you can head out on the Zippori Park Eastern Trail, which requires around 50 minutes to complete.
Where to Stay Near Zippori National Park
Is there anything better than relaxing in a sauna after a full day of hiking and exploring? I think not! Well, this is exactly what this tiny home offers! Perfect for solo travelers and couples, this space even has a Jacuzzi for soaking away the aches of the day.
Tel Lachish National Park
Size: 49 acres
Location: Southern District
Cost of Entrance: Free
One of the most picturesque national parks in Israel, Tel Lachish is only a quick drive from Beit Guvrin National Park – perfect for travelers who want to explore both sites in one day!
Now, Tel Lachish may not be as huge as other parks and reserves, but it does offer plenty of activities for different types of travelers. Associated with Lachish, a Biblical city, Tel Lachish is one of the rare national parks that's open 24/7. Having said that, I do need to point out that the park is entirely devoid of artificial lighting, so it may not be the best idea to visit after dark!
Families visiting in early autumn and late summer can even go grape picking in the vineyards surrounding the park. In fact, kids are even encouraged to use the ancient winepress to press the grapes with their bare feet!
Tel Lachish National Park has two hiking trails: the easy Tel Lachish Loop, which covers 1.8km, and the more challenging Resh Lachish Singletrack, which actually kicks off from nearby Zippori. Open year-round, this loop trail covers over 19km and is quite popular among mountain bikers.
Where to Stay Near Tel Lachish National Park
Half an hour from Tel Lachish National Park is found a charming unit on a farm. While it has one bedroom for two guests, the space provides extra bedding for additional friends! At the end of the day, fire up the BBQ and enjoy an Al Fresco feast around the outdoor dining table.
Gan HaShlosha National Park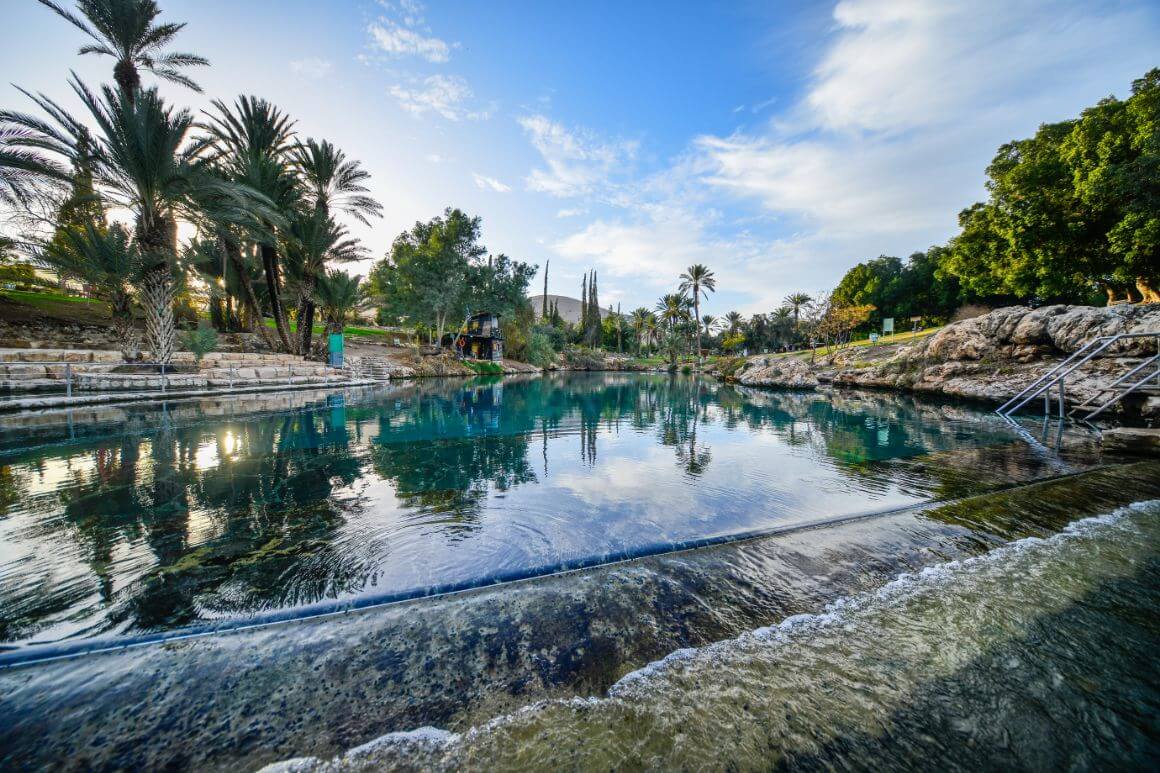 Size: N/A
Location: Lower Galilee
Cost of Entrance: $11 (Adult), $7 (Child)
A place of unparalleled beauty, Gan HaShlosha National Park is commonly referred to by the locals as the 'Garden of Eden' – and it won't take you long to understand why!
One of the most cherished national parks in Israel, this site is awash with lush lawns and gloriously warm, spring-fed pools that maintain a consistent 82 degrees all year long. And yes – swimming is allowed so remember to bring your swimsuits!
After a refreshing dip in those gloriously warm waters, you can always check out the Tower and Stockade site, which is basically a reconstruction of the Tel Amal Tower. This area is ideal for enjoying sweeping views of the Valley of Springs.
In my opinion, the real magic happens later in the afternoon after the crowd has died down, leaving you free to enjoy a moment of solitude in the enchanted setting. You can even spend the night at the Sahne Campsite, fitted with a field kitchen and showers with hot water.
Where to Stay Near Gan HaShlosha National Park
Commanding an excellent location just 45 minutes from the park, this two-bedroom apartment comfortably sleeps five. If you don't feel like going out to eat, you can always whip up a quick meal in the well-equipped kitchen.
Final Thoughts
A unique land with so many places to visit, and where captivatingly beautiful landscapes seamlessly fuse with the ruins of a long-gone past, Israel's parks will no doubt give you a deeper appreciation for the country.
If you don't have enough time to visit all the parks on the list, be sure to visit Ein Avdat National Park. With hidden caves, natural pools, and waterfalls, this park offers an otherworldly landscape that's bound to take your breath away!
---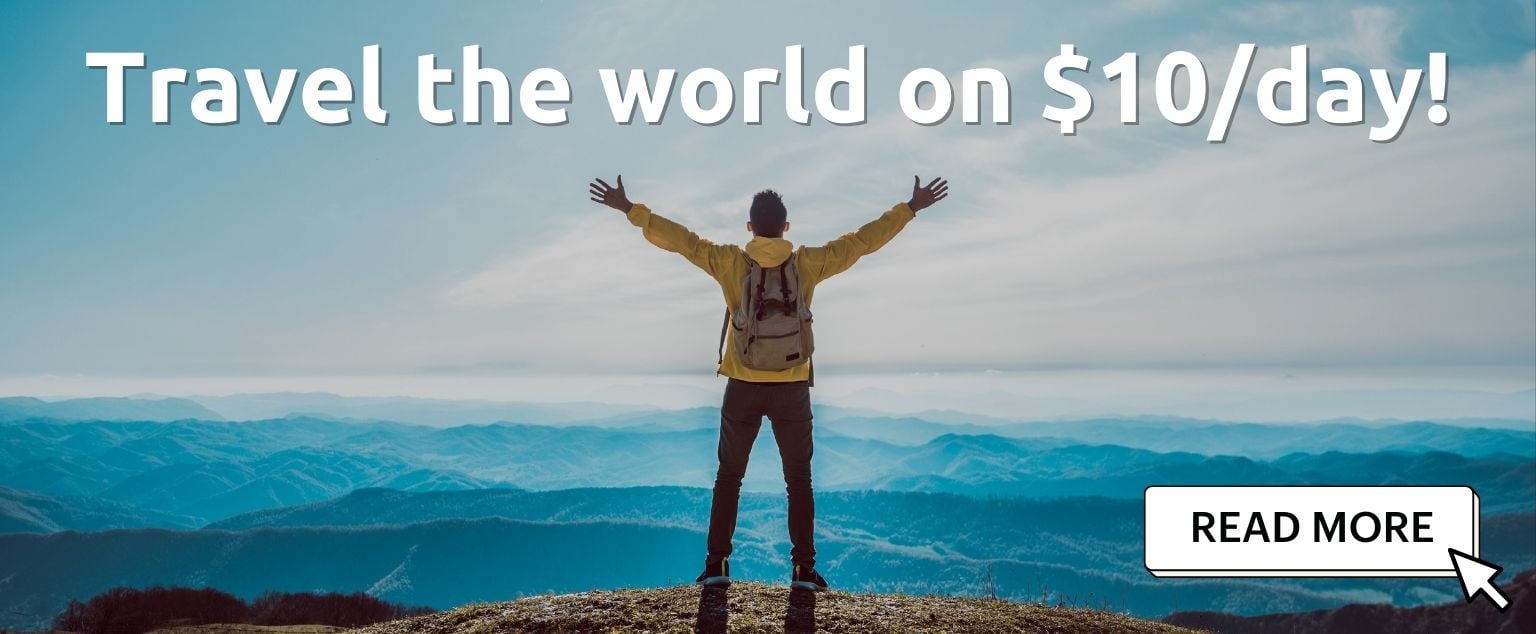 And for transparency's sake, please know that some of the links in our content are affiliate links. That means that if you book your accommodation, buy your gear, or sort your insurance through our link, we earn a small commission (at no extra cost to you). That said, we only link to the gear we trust and never recommend services we don't believe are up to scratch. Again, thank you!