When people think of a place with a lot of national parks, Singapore is not what usually comes to mind. Most people conjure images of high-rise buildings and street hawker stalls cramped up into a few square kilometers. And while yes, there is less space than in many countries, this tiny peninsular nation packs a huge park punch.
From inland nature reserves to coastal parks and offshore islands, Singapore's national parks boast a myriad of ways to escape from the hustle and bustle of big city living and reconnect with nature. If you get lucky, you may also see some of its underrated wildlife hiding on its forest floors or on the top of the canopy.
What are National Parks?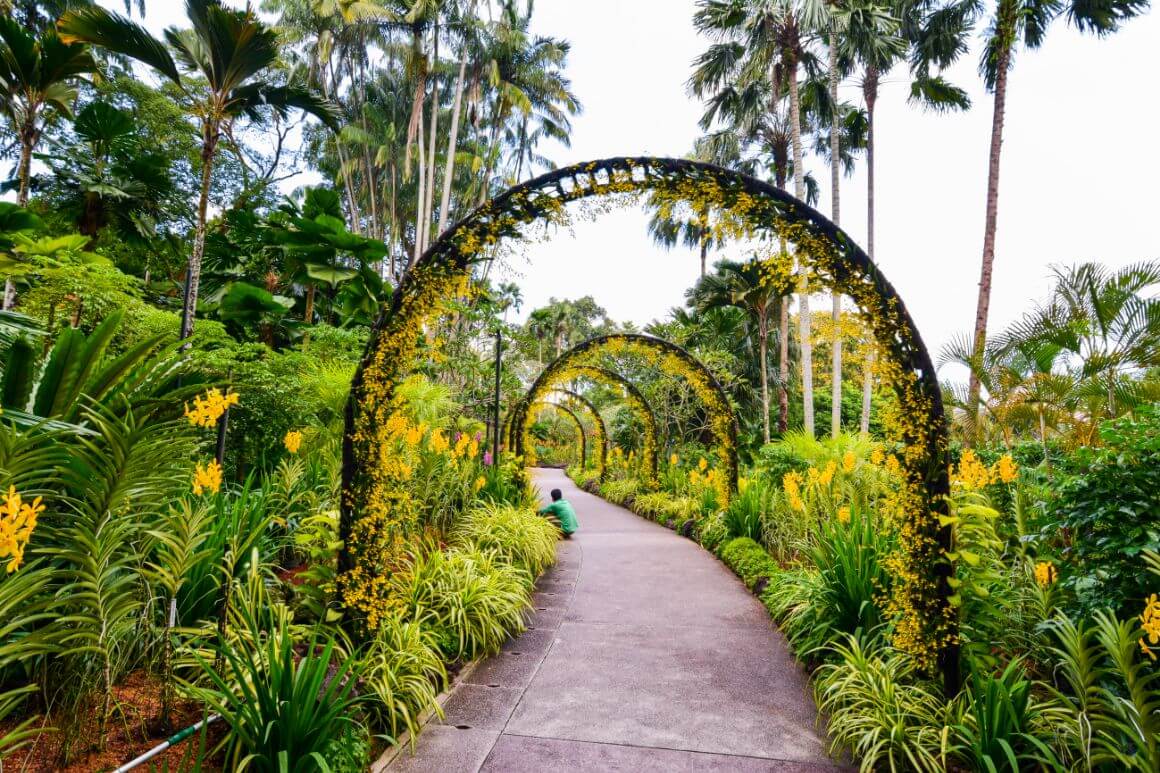 National Parks are protected areas of the land that a government has set aside to preserve. These are managed by special departments and these ensure that no outside forces can come and disrupt them without permission. In other countries, most parks are managed by local governments and only special ones by the national government. However, since Singapore is a city-state, all the parks within its boundaries are technically national parks.
When visiting Singapore, there are over 300 parks managed by the National Parks Board, along with four nature reserves. One of the greenest cities in the world, the aim was not to have gardens in the city but rather to put a city within a garden.
National Parks in Singapore
Grab your hiking shoes and bug spray and come to visit some of the greenest parks in southeast Asia. Whether you want a long hike, majestic views of the ocean, or to be enveloped in a forest canopy, Singapore has got you covered.
Central Catchment Nature Reserve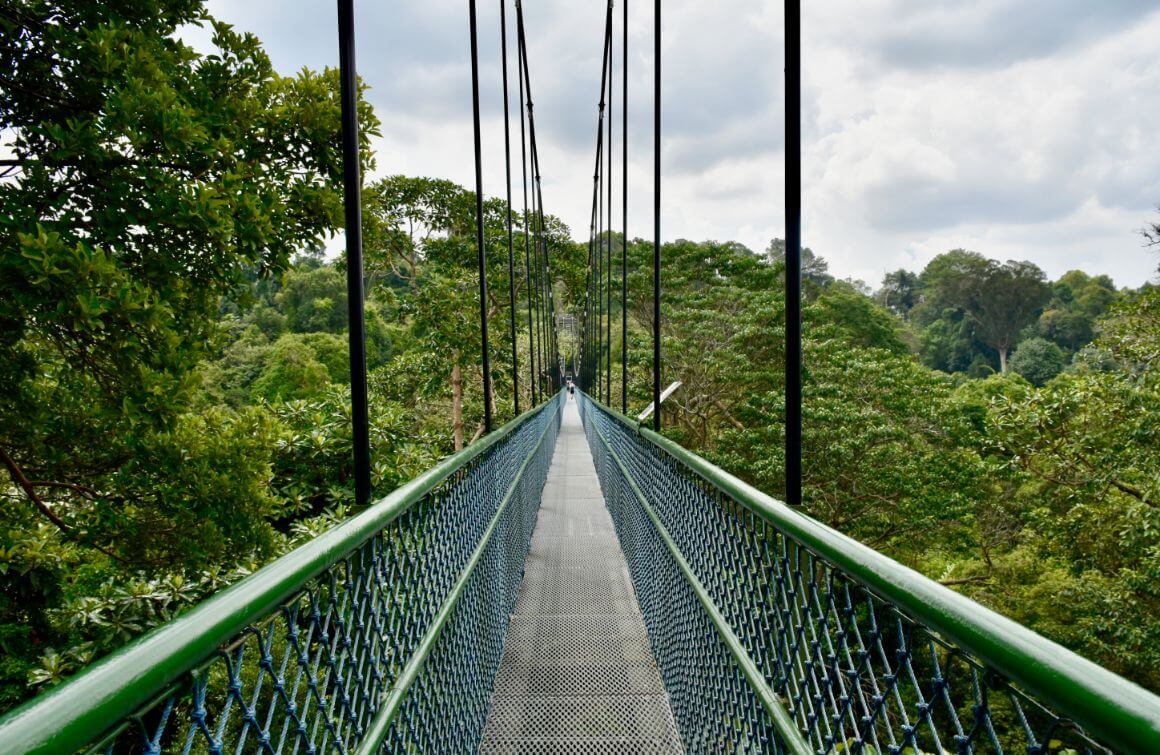 Location: Central Singapore
Size: 2,880 Hectares
If you are only visiting one of Singapore's National Parks, then it will probably be this one, simply due to the sheer number of cool activities as well as its accessibility. Located smack dab in the heart of Singapore, it is basically Southeast Asia's answer to NYC's Central Park. Despite this, there aren't any places to stay super near the park, but it is easy to get to from transport hubs nearby.
While slightly more developed and not as wild as some of the others on this list, its biodiversity, and ecological impact cannot be ignored.
Alongside one of the best zoos in the world (which is cageless, by the way), this nature reserve is also home to over 500 species of wildlife and 1,600 species of fauna, which you can see via both river and night safaris organized by the park. It also serves the purpose of making up the majority of the city's "green lung", a wide forest area that helps clear up the city's pollution, and gives photosynthesized oxygen and potable water.
There are also hiking trails that crisscross the park, ranging from three to 11 km in length. One of the trails even features a canopy walk, which is a bridge suspended 25 meters off the ground, giving you unbelievable views.
Where to Stay
Unfortunately, you are not able to stay inside the park, or even near it. In fact, the nearest hotels to the park are located about 4km away. However, the Days Hotel by Wyndham is one of your best options. One of the closest hotels to the park, as well as being tall enough, you can see the park from some of the higher floors; this is the perfect place if you are making this park the focal point of your trip.
Bukit Timah Nature Reserve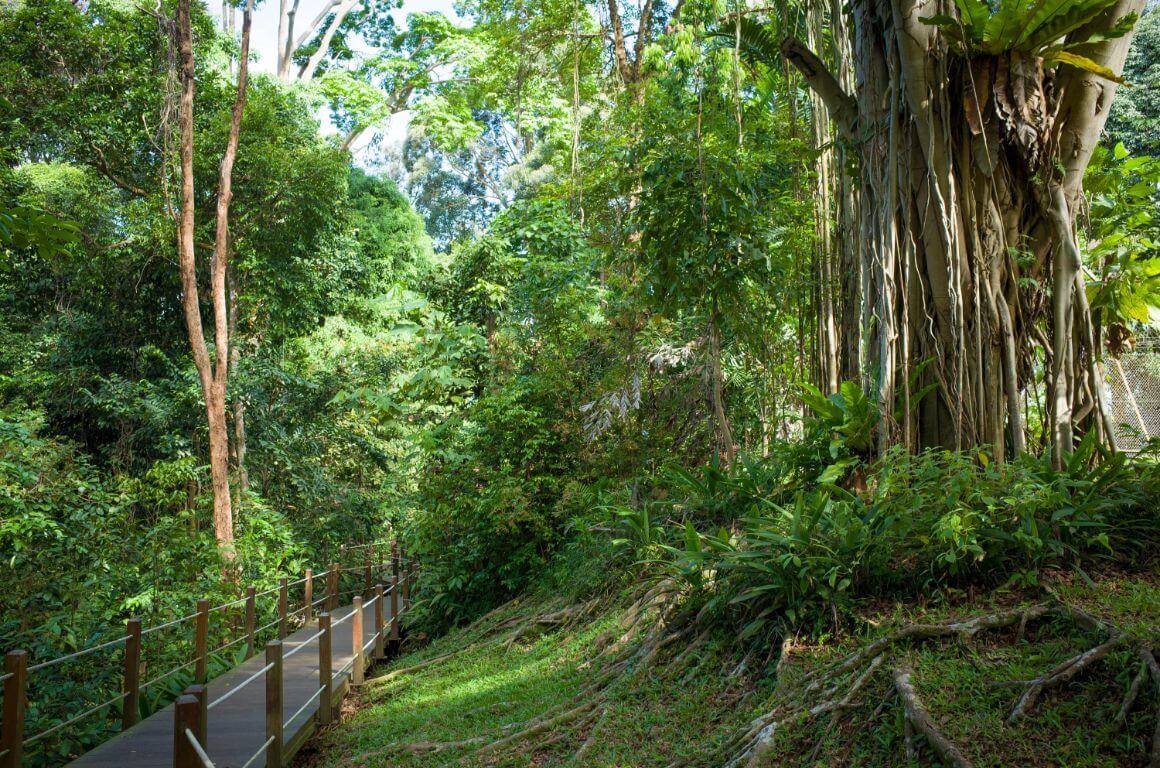 Location: Central Singapore
Size: 163 Hectares
If you feel that the Central Catchment Nature Reserve is too built up for your taste, look no further than its next-door neighbor, the Bukit Timah Nature Reserve.
Located right next door to its larger and glitzier neighbor, this park is more for those looking for more adventure. The hiking trails, while not as long, can be much more challenging. The reserve contains the largest peak in Singapore and most of the trails end up at its 165-meter peak. While that might not seem like a lot to some of you, there are enough steps and it is steep enough to give most of us a good sweat.
There are also many activities available here. It is a premium place to do rock climbing and abseiling due to the height of the hill, as well as mountain biking. There are several trails around the park but the most famous is the Bukit Timah Mountain Bike (MTB) Trail.
Another incredible feature is that they have put a natural bridge over the expressway to link the Bukit Timah Nature Reserve and Central Catchment Nature Reserve, allowing wildlife to move freely between the two. While they might open them to guided walks in the near future (I hope!), it is still a super cool thing to see from a distance.
Where to Stay
While, again, there are not any accommodation options within the reserve, the Citadines Connect is a great base for exploring the park. The second closest hotel to the park, and while no place offers views of the reserve itself, it also overlooks its own beautiful gardens.
Singapore Botanic Gardens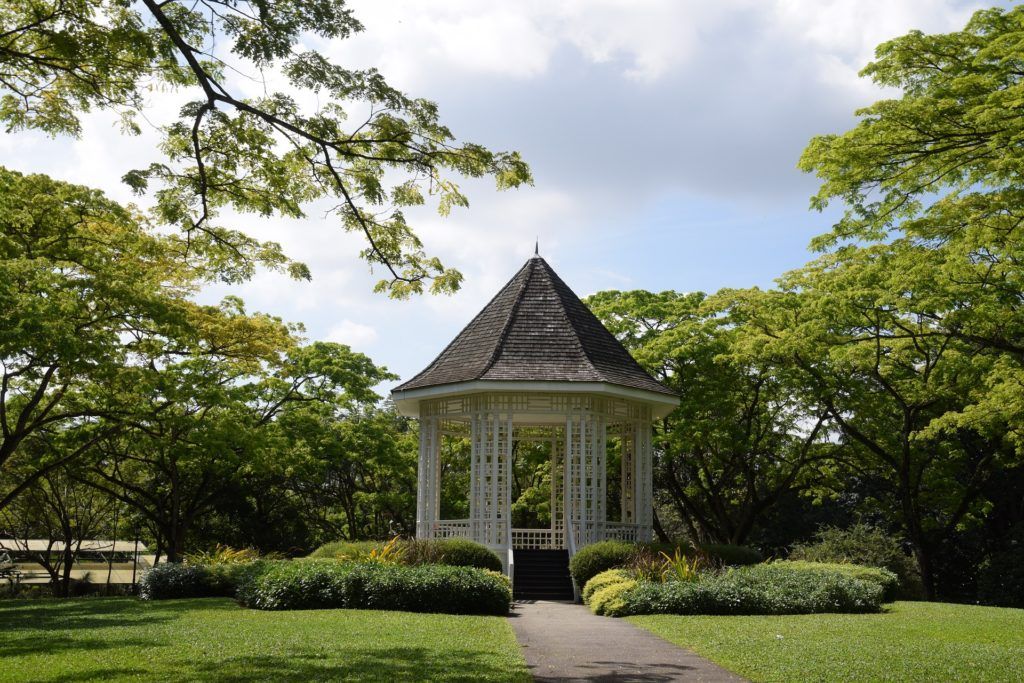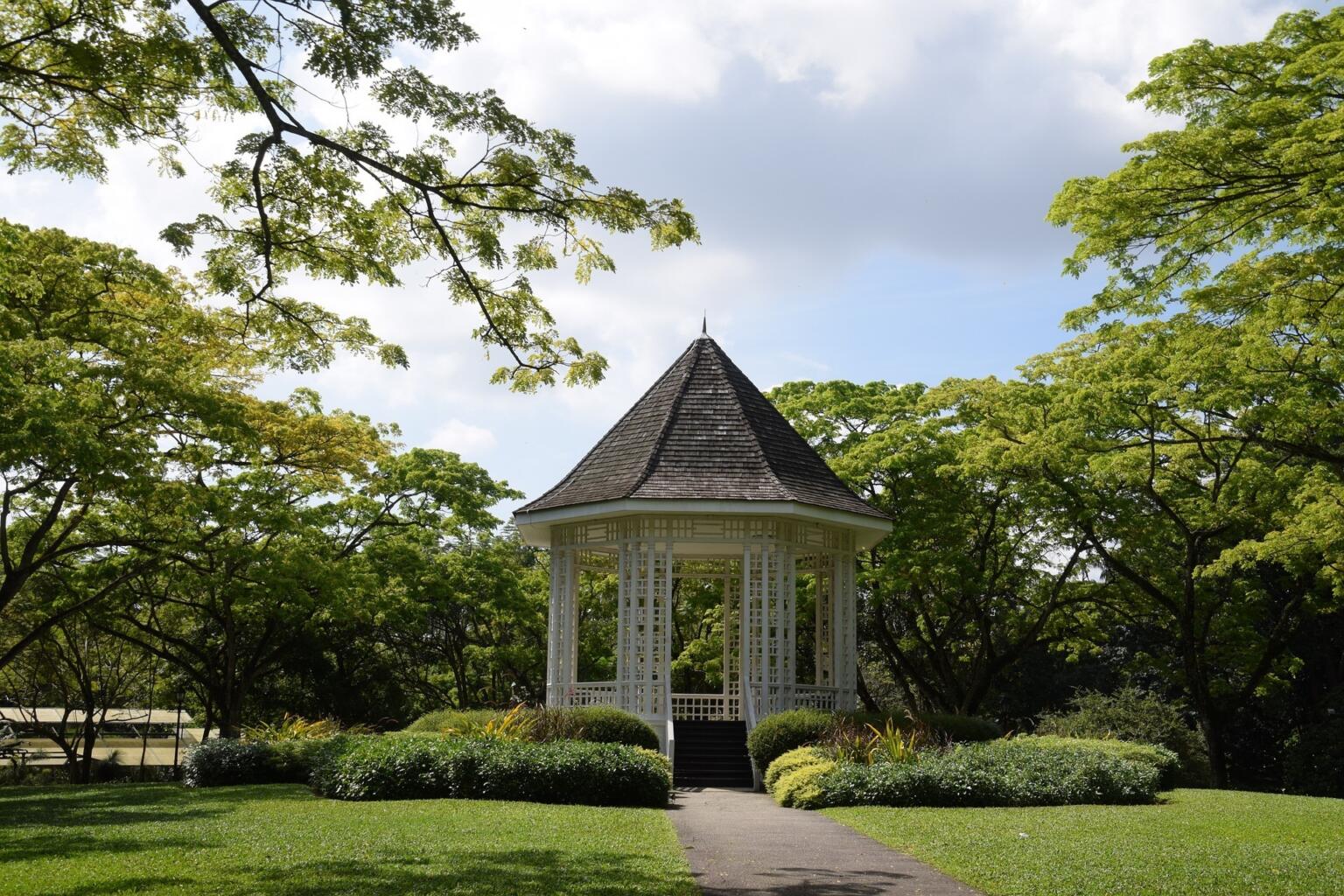 Location: Central Singapore
Size: 82 Hectares
If you prefer more flora than fauna, then you will have a ball at the Singapore Botanic Gardens. This 163-year-old park is steeped in history and is one of the best national parks in Singapore.
It is particularly famous for the collection of Orchids that are prominently featured near the main gates. The collection is the largest in the world and features 1,200 species and 2,000 hybrids. Singapore is also the world's leading exporter of Orchids thanks to research done at the facility, so if you've ever bought one, there is a good chance it is from Singapore.
The gardens are also home to a small six-hectare tropical rainforest. The rain forest already existed before Singapore was a country, so the Botanic Gardens were built around them.
The complex also houses three lakes and a myriad of other flowers – you could spend a whole day just wandering around and getting lost; I know I have!
Where to Stay
Again, no staying in the park. However, the Jen by Shangri-La is a great place to stay if the Botanic Gardens are a must-see. Located just 1.5 kilometers away and boasting stylish rooms and cozy interiors, you can't go wrong with this pick!
Pulau Ubin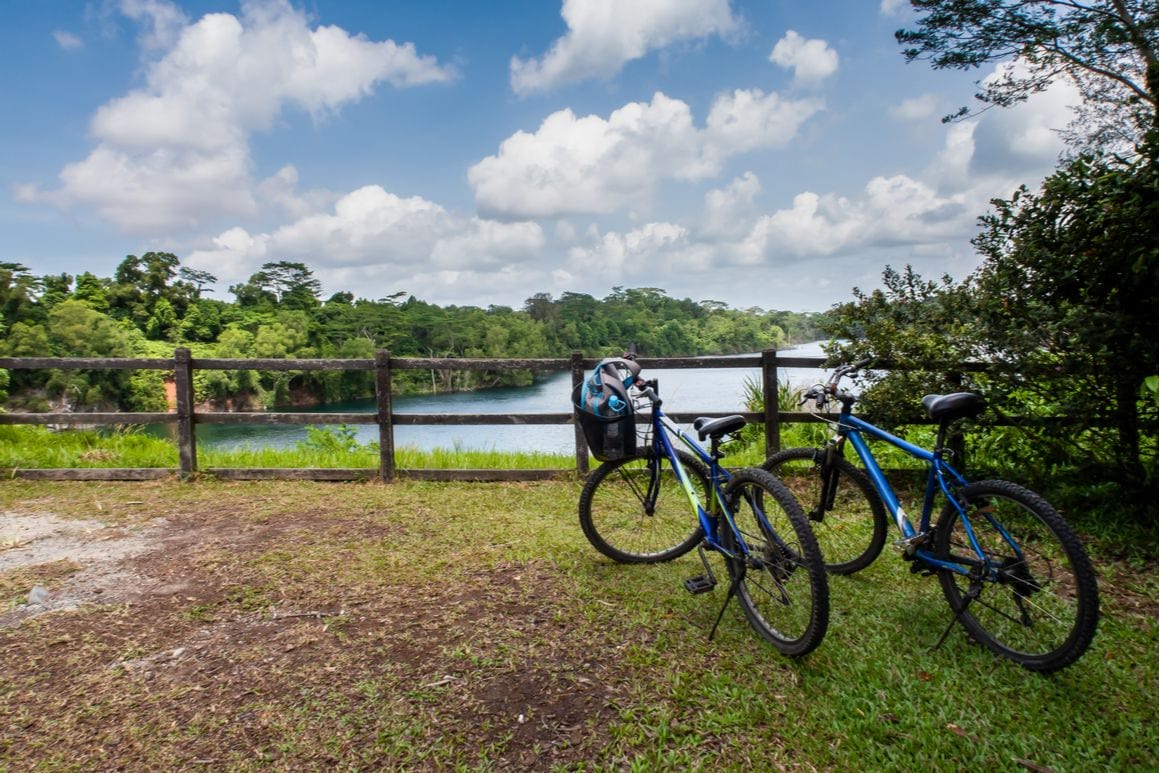 Location: Singaporean Outlying Island
Size: 1080 Hectares
Time to leave the mainland and head out to sea. A 10-minute ferry ride from the Changi District, there is the island of Pulau Ubin which has great biodiversity as well as history.
This once bustling 2,000-person island has dwindled to just 38 as of 2012, but Singapore's National Parks Board is doing everything it can to preserve it by outlawing any type of urban development. There is a quaint little town that now mainly provides services to tourists; however, they still do performances at festivals.
In addition to the cultural richness, there is a reason this place is an eco-tourism hot spot. Firstly, it is a great site for bird watching as the island plays host to numerous birds, both residents and visitors. This island is also the home to Chek Jawa, a 5,000-year-old coral reef that is virtually un-spoiled. While there is no diving available, there is a boardwalk that takes you close to the shore and through mangroves, where you can see a variety of different sea life.
You can also rent bikes in the village and take advantage of some of the great trails available on the island.
Where to Stay
While there is no set accommodation on the island, there are three campsites where you can set up your own tent and enjoy. However, you will need a permit, so try to apply two weeks before the date of camping. You can find more info on how to do that here.
East Coast Park
Location: Eastern Coast of Singapore
Size: 185 Hectares
Stay near the water and come down to probably the most fun of all of the national parks in Singapore. The East Coast Park is packed to the brim with activities that the whole family can enjoy. With beach areas for swimming and lying in the sand, spending a day here is total bliss.
Fishing is another feature at this location. Head on over to the Bodek Jetty and either catch your dinner or watch someone else catch theirs. If you get lucky and snag a big one, make sure to bring some charcoal and some seasoning, as there are BBQ pits that you can use nearby. And if that seems like too much work, there are a plethora of food stalls and dining options to enjoy.
Other water activities include sailing and windsurfing – stop by the National sailing center and they will help sort you out.
If you are more of a landlubber, there are even more things for you to do. Cycling, inline skating, picnic areas, children's playgrounds, dog walking, and jogging – this place has it all!
Where to Stay
As is the theme in Singapore, there are no set accommodation options within the East Coast Park. Luckily, there are also several campsites located throughout the park if you have your own tent. Just make sure you have secured approval from the National Parks Board website and you are good to go.
Have you sorted your accommodation yet?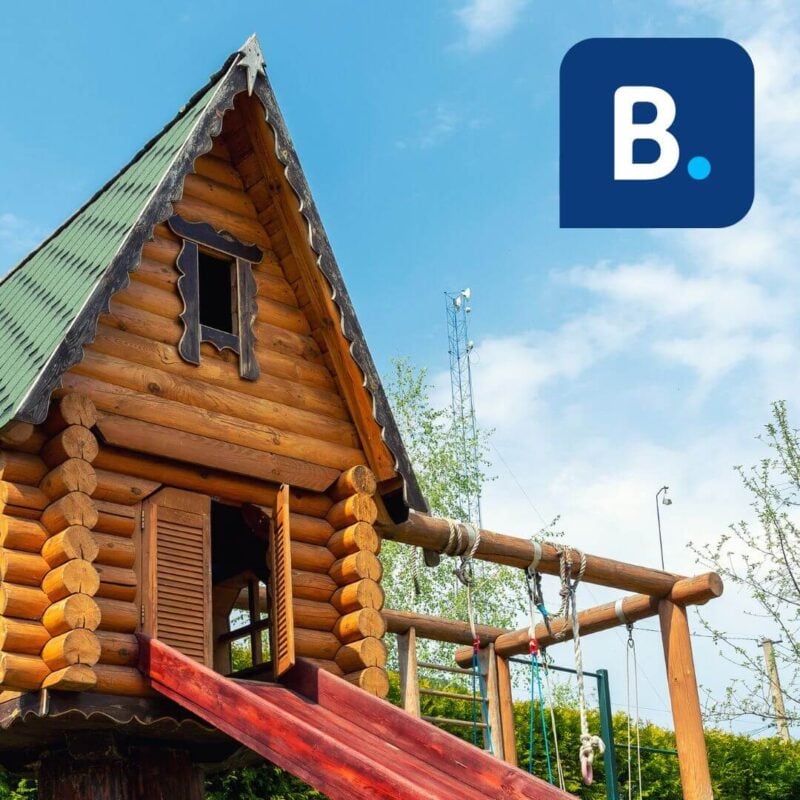 Get 15% OFF when you book through our link — and support the site you love so dearly 😉
Booking.com is quickly becoming our go-to for accommodation. From cheap hostels to stylish homestays and nice hotels, they've got it all!
View on Booking.com
Labrador Nature Reserve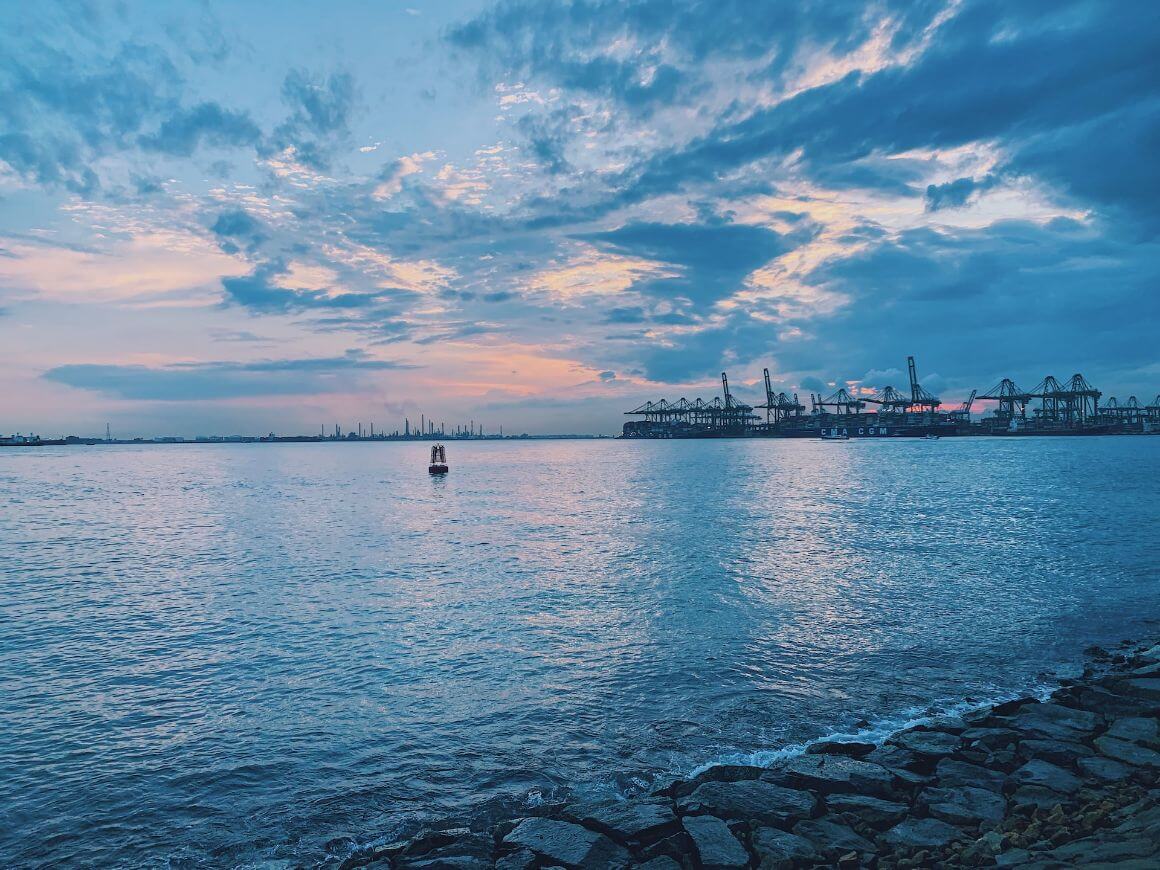 Location: Southern Coast of Singapore
Size: 10 Hectares
For a little bit of a change of scenery, the Labrador Nature Reserve is a great place to go. The park houses the only rocky sea cliff in Singapore that can be seen by the public. While not a large area at only 10 hectares, there are enough unique landscapes and varieties of flora and fauna to be visited and protected.
There is a waterfront promenade which is very soothing to walk along, and during low tide, you can see crabs and mud skippers. Also, if you have binoculars, you should bring them, as more than 70 different bird species call this their home, making it a bird-watching hotspot.
History buffs and war aficionados will also find artifacts, old forts, and batteries used during different military campaigns. There are tunnels as well, constructed by British soldiers, and a small portion of them are open for the public to see.
Where to Stay
One of the only hotels located within a Singaporean national park, this stunning heritage hotel is a must-stay. A 1920's converted garrison, this place oozes old-world charm and decadence. With amazing rooms, a restaurant, and a bar, you never have to leave the park!
Sungei Buloh Wetland Reserve
Location: Northwestern Singapore
Size: 130 Hectares
As you have read in this article, there are other amazing places in Singapore for bird watching but this one takes the cake! An important stopover for migratory birds, this park hosts over 230 birds from far and wide. This marshland rose to prominence after it was found out that birds as far as Siberia stop here on their way to Australia. Other interesting species include whistling ducks, milky storks, Chinese egrets, and spotted eagles.
While the diversity in bird species is fantastic here, they are not the only creatures that can be found. The Sungei Buloh Wetland Reserve also features saltwater crocodiles and rare smooth otters that can be seen by visitors on occasion.
Given the uniqueness of some of the park's inhabitants, this is also a prime location for photographers looking for that perfect shot.
The park also provides free guided walks in several different languages, but make sure you remember to register in advance.
Where to Stay
Given the ground situation, building a hotel or camping in the wetlands isn't feasible. However, the Country Garden Theme Homestay is a great option as it is just nearby and has great views of the park as well as the ocean. Throw in comfortable rooms and a swimming pool, and you've got yourself a winner.
Sisters Island Marine Park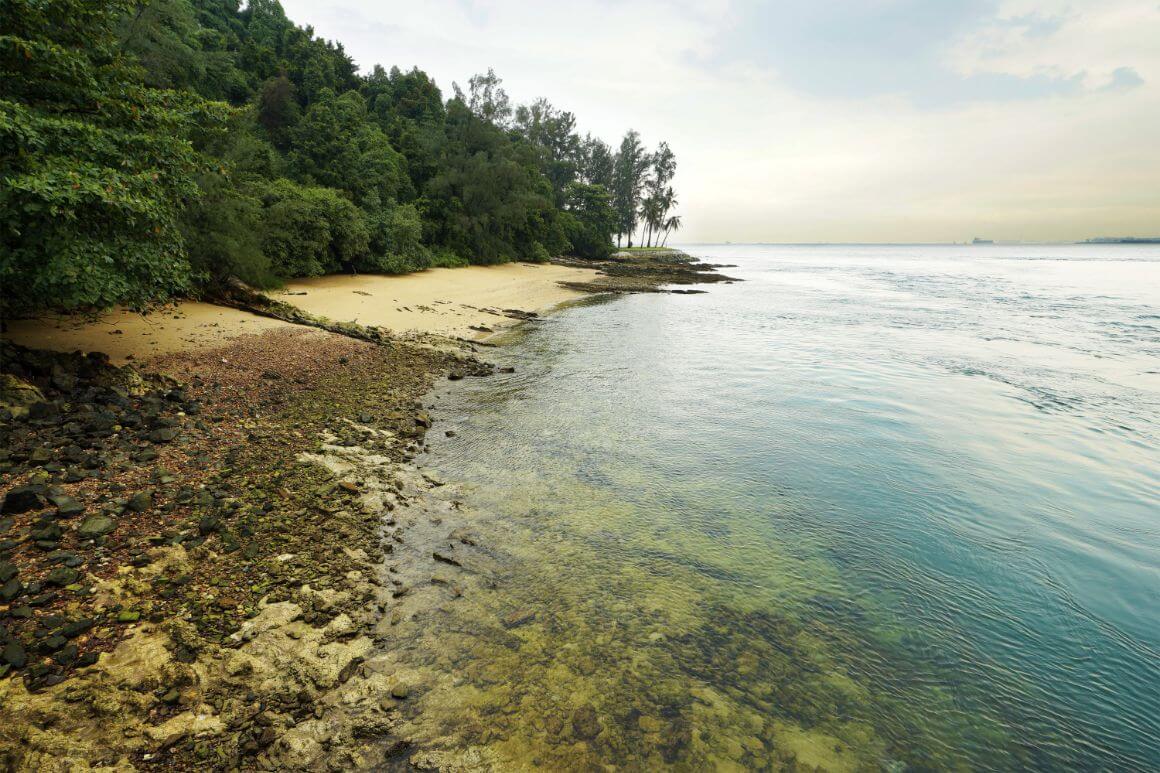 Location: Off the southern coast of Singapore
Size: 40 Hectares
While it is true that most parks are meant to be above ground, that doesn't always have to be the case. Sisters Island marine park is the first of Singapore's national parks to feature underwater trails. Our PADI-certified friends will love following both the shallow and deep dive trails, which allow you to get up close and personal with Singapore's diverse marine life.
The shallow trail takes you down about four to six meters deep, where, among other things, divers can see giant clams, schools of clown fish, as well as sea anemones. The deep trail takes you down further to about 10-16 meters below the depths. Here the unique things to see are sea stars, sea fans, and Neptune's cup sponges, amid coral rubble.
If you prefer to keep the wetsuit off, there are cool things for you to do too! The National Parks Board organizes guided walks along the seashore of the islands during low tide. There is also a public gallery located on the island to teach you more about the beautiful ecosystem found within the park.
Where to Stay
There are no accommodation options on the islands, but you can stay near the pier that takes you out there. It is a pricey area, but the Dao by Dorsett is a five-star hotel that offers amazing value compared to the others on the strip and is truly a joy to stay at.
Mount Faber Park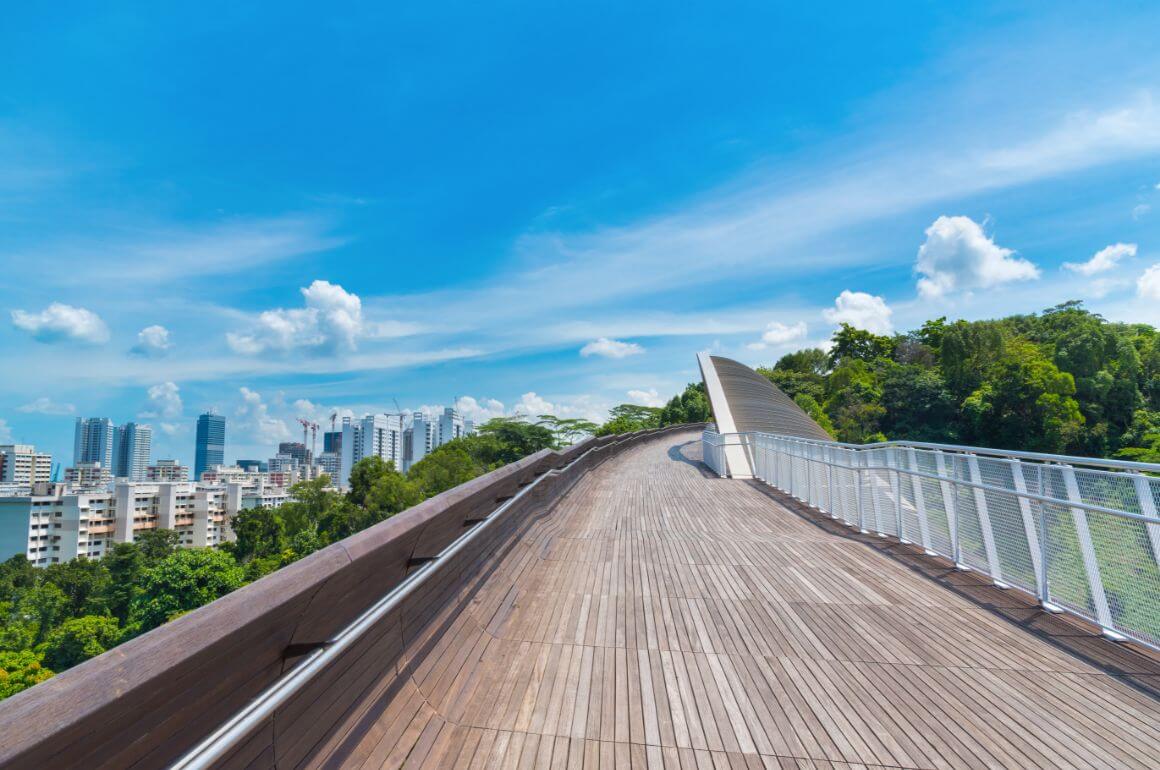 Location: Southern Singapore
Size: 56 Hectares
The reason you go to Mount Faber Park is for the views. Walk through secondary rainforests to get to the top of Mount Faber for some of the best panoramic views of the city. It's not too difficult of a walk at just 106 meters but even if it was higher, it would still be well worth it, in my opinion. There are also handy lookout points on your way up, equipped with telescopes so you don't miss a thing. The top also has dining options that are great for sunset watching, making it the perfect National Park in Singapore to bring your significant other.
If you choose not to walk it, you can still enjoy it! There is a cable car line that brings you to the top and carries on to the Harbour front and all the way to the famous Sentosa island.
Where to Stay
The Travelodge Harborfront is a fantastic place to stay. Located close to both the harbor and Mount Faber, it is the perfect place to start your walk up to the top or catch the cable car up from the Harbourfront cable car station.
Final Thoughts
Singapore is one of only two cities in the world to have two separate rainforests within its city limits. On top of that, there are gorgeous hills, islands with fabulous diving, striking gardens, and sandy beaches. For such a small place, the ecological diversity is truly astonishing, making Singapore a privilege to visit.
If you only have time for one of Singapore's national parks, I would recommend seeing the Central Catchment Nature Reserve. It's a must-visit destination that you're sure to love.
---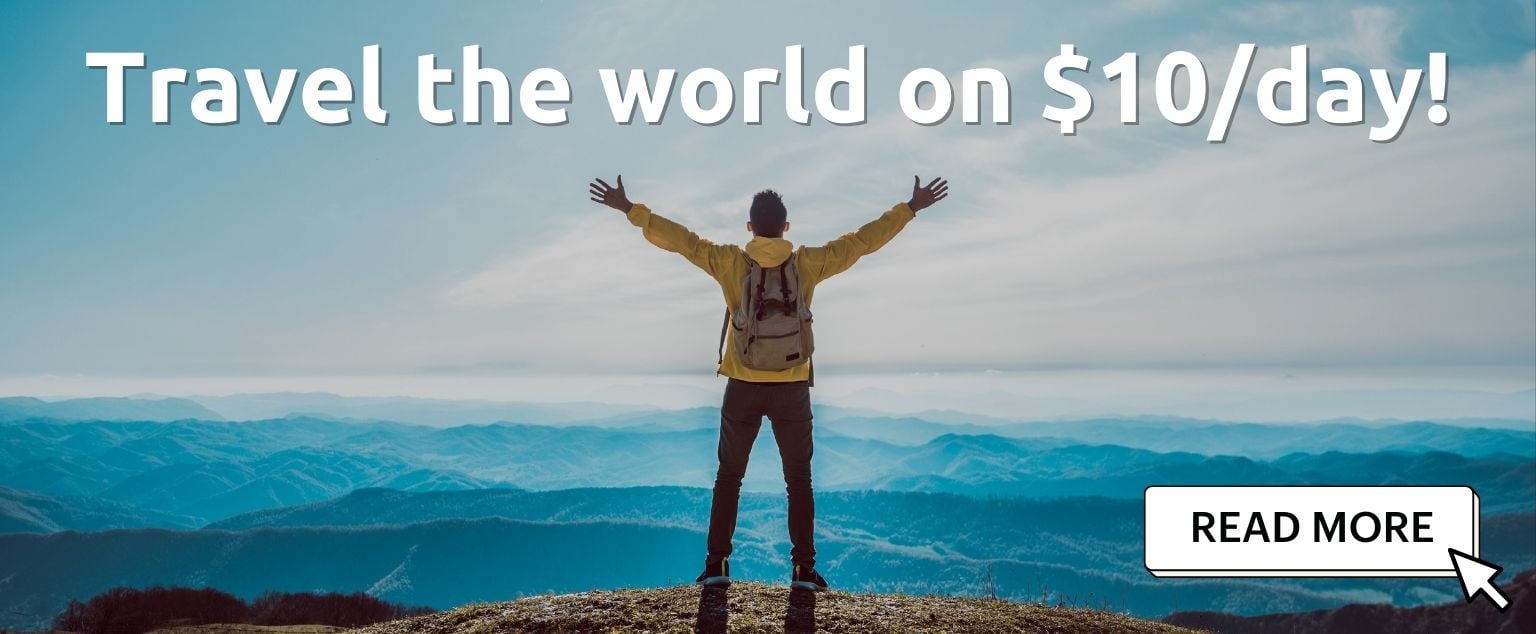 And for transparency's sake, please know that some of the links in our content are affiliate links. That means that if you book your accommodation, buy your gear, or sort your insurance through our link, we earn a small commission (at no extra cost to you). That said, we only link to the gear we trust and never recommend services we don't believe are up to scratch. Again, thank you!