As the third most forested country in Europe, Slovenia sure packs a punch for nature lovers!
While it's often overlooked in favor of its more popular European neighbors, this mountainous country is home to quaint buildings, diverse tree and plant species, as well as endless acres of unspoiled nature.
Rich in natural resources, Slovenia's protected areas cover 1/3 of the country so there's plenty to explore! Whether you're into mountain biking, hiking, or lakeside adventures, the national parks in Slovenia easily cater to different types of travelers.
So, let's check out 7 gorgeous sites that you may wish to add to your Slovenia itinerary!
What are National Parks?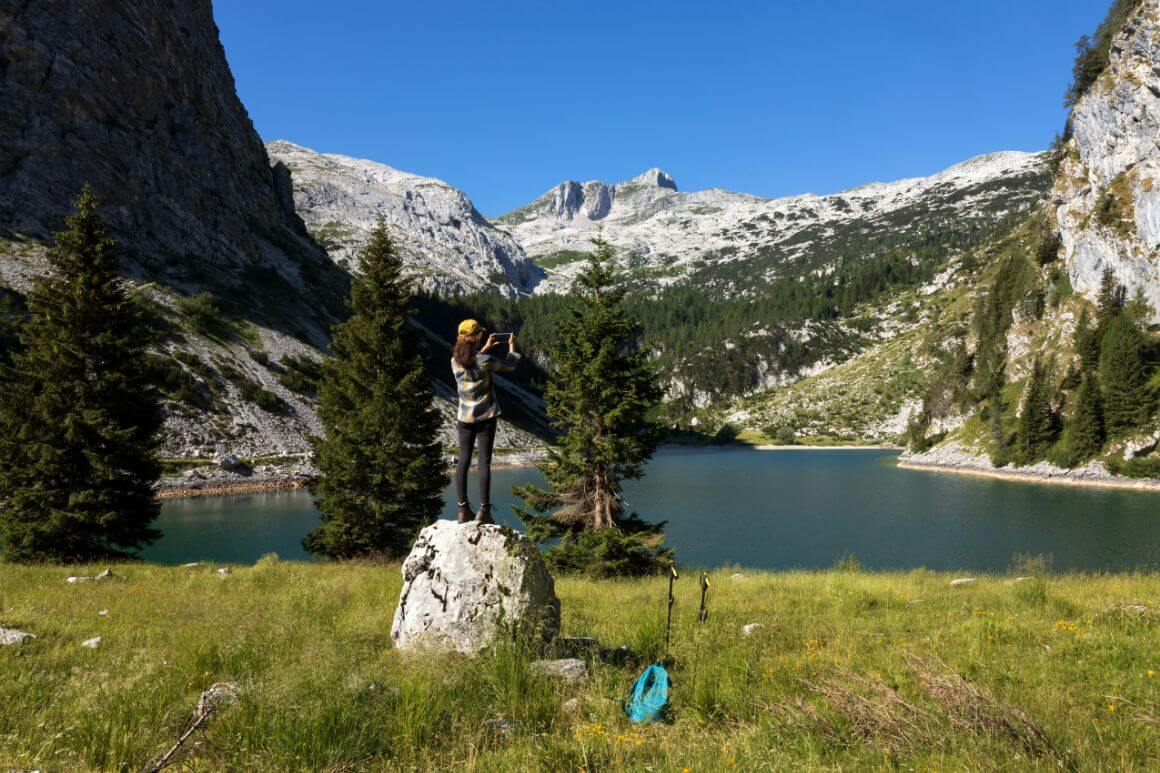 National parks refer to substantial tracts of wilderness protected by the local government in order to ensure their longevity and sustainability. Often seen as symbols of national pride, these parks also double up as a sanctuary for local wildlife and plants.
Most national parks and reserves feature wide open spaces where you can trek, mountain bike, hike, and much more. Some parks charge a nominal fee while others are entirely free to visit- perfect for budget travelers!
Protected sites actually represent nearly 13% of Slovenia making it an absolute playground for nature lovers. Regardless of when you're visiting, outdoor pursuits are always plentiful thanks to the Alpine lakes, thickly forested areas, and even underground caves that promise a unique experience.
National Parks in Slovenia
Whether you're backpacking Slovenia on a budget or simply want to enjoy an immersive experience in nature, these are the sites that you really can't miss!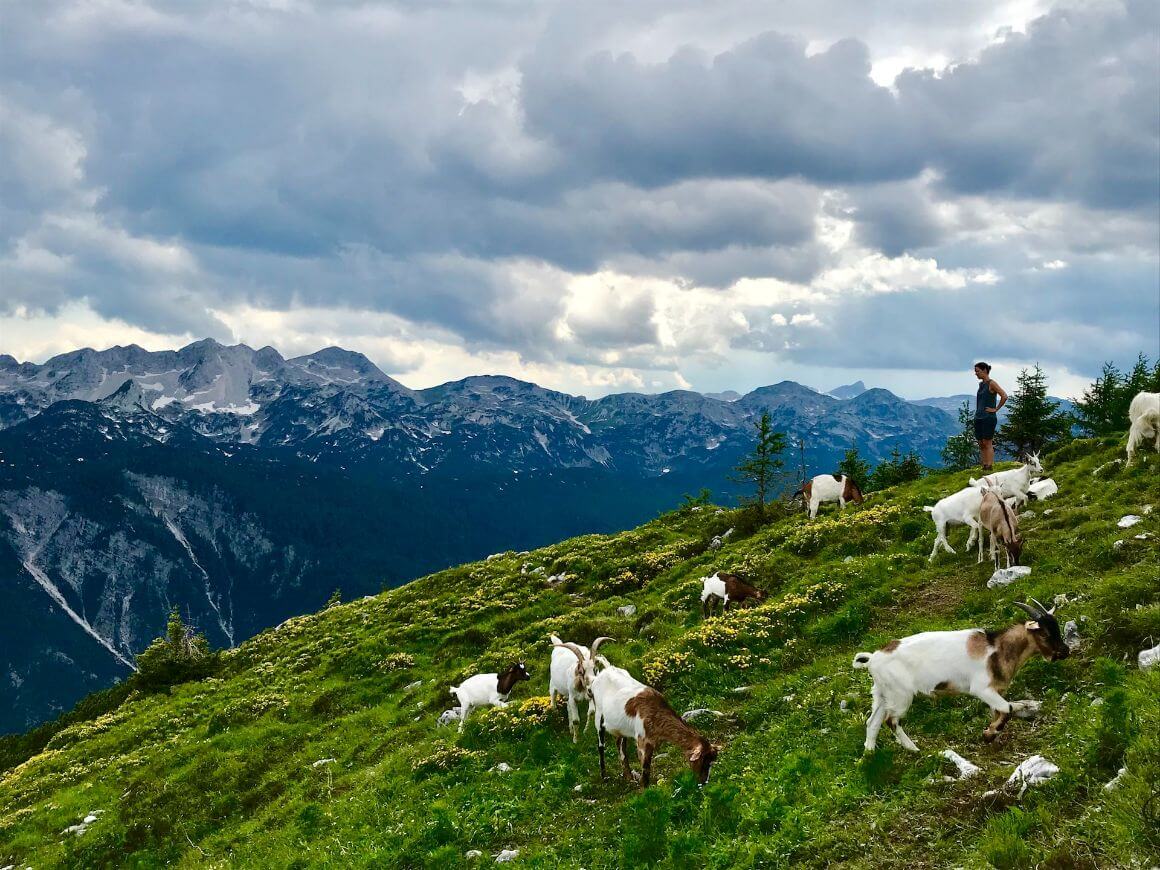 Size: 880 km²
Location: Upper Carniola
Cost of Entrance: $9.59 (adult), $3.18 (child)
Let's start off with the only official national park in Slovenia!
Now, if you've been looking for family-friendly things to do in Slovenia national parks, Triglav will certainly deliver!
Home to Mount Triglav, one of the highest peaks in Slovenia, this park draws heaps of locals and tourists from all over. To avoid the crowd, you may wish to visit the park in the fall.
A nature lover's dream come true, Triglav houses alpine valleys, towering peaks, and turquoise lakes glistening in between lush greenery. This park features plenty of excellent hiking trails for various fitness levels.
For something easy, you can always check out the dog-friendly Vintgar Gorge – St. Catherine Loop which covers 5km. Best of all, this trail takes you across some of the best sights in the park, including the St. Catherine Church and one of the largest stone arch bridges in the country.
Speaking of hiking trails, did you know that Triglav national park has the longest path in the entire country? That's right: the park is renowned for its 617km Slovenian Mountain Trail that kicks off near Maribor and traverses Triglav to end at Ankaran.
Now, if climbing's more your thing, bear in mind that despite its popularity, Mount Triglav is reputed for its treacherous conditions so I would strongly suggest that you hire a licensed guide.
Where to Stay Near Triglav National Park
This cozy log chalet comfortably sleeps five in three bedrooms. Located just 40 minutes from Triglav National Park, this space is ideal for guests who want to enjoy an immersive experience in nature.
Other Parks in Slovenia
Now, Slovenia may only have one national park under its belt but don't let that deter you! The country is blessed with an abundance of other nature reserves that you may wish to check out during your stay.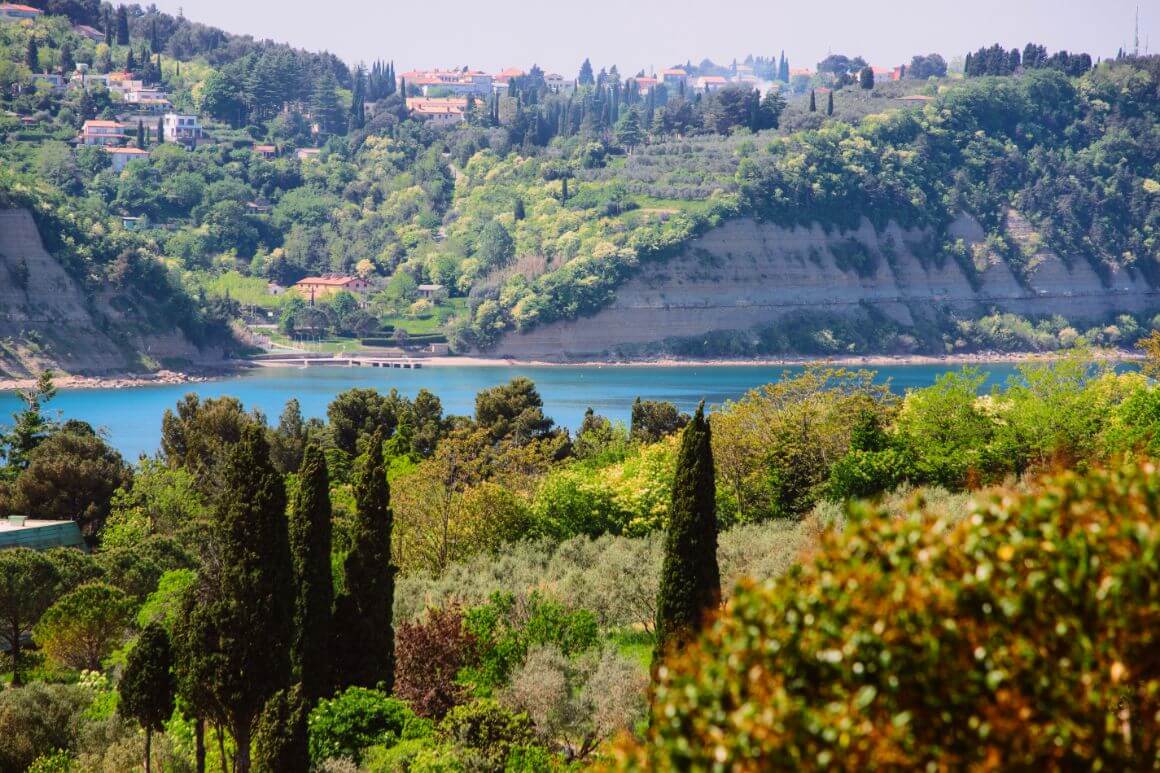 Size: 4.28 km²
Location: Strunjan
Cost of Entrance: Free (parking and sunbeds charged separately)
Strunjan may be one of the smallest national parks in Slovenia, but it sure as heck offers plenty to fans of the great outdoors!
Strew with cultural, historical, and natural gems, this park offers an authentic Slovene coast experience- complete with hiking trails, landmarks, and a scenic coastline fringed by calm waters. Best of all, this park offers plenty to parents traveling with children!
For example, Strunjan features a circular educational trail known as A Portrait by the Sea where you can soak up the best sights while walking. Benches have also been strategically placed near points of cultural or natural interest.
Be sure to stop by the Saltpan House, open from 9 a.m. to 3 p.m. on weekdays and 9 a.m. to 5 p.m. on the weekend. This venue offers various exhibitions, including a movie about the park. In addition, the park is home to the Strunjan salt pans where you can see salt being made using traditional methods.
Looking to relax on the beach? Well, the good news is that Strunjan park has a beautiful shoreline where you can catch some rays or go swimming. It's important to note that you can only access the beach from assigned paths, so be sure to check the park's map.
Experienced hikers will find plenty to explore on the park's more challenging trails. It's recommended to go slowly when navigating the cliffside trails since several of them have steep drops. If visiting in the rainy season (September and October), be careful when walking underneath the cliffs because poor weather conditions often cause falling rocks.
Where to Stay Near Strunjan Landscape Park
Commanding an excellent location just 1km from Strunjan Beach, Villa Yadranka offers free private parking and a well-outfitted kitchen. Perfect for families, this studio apartment sleeps up to four guests.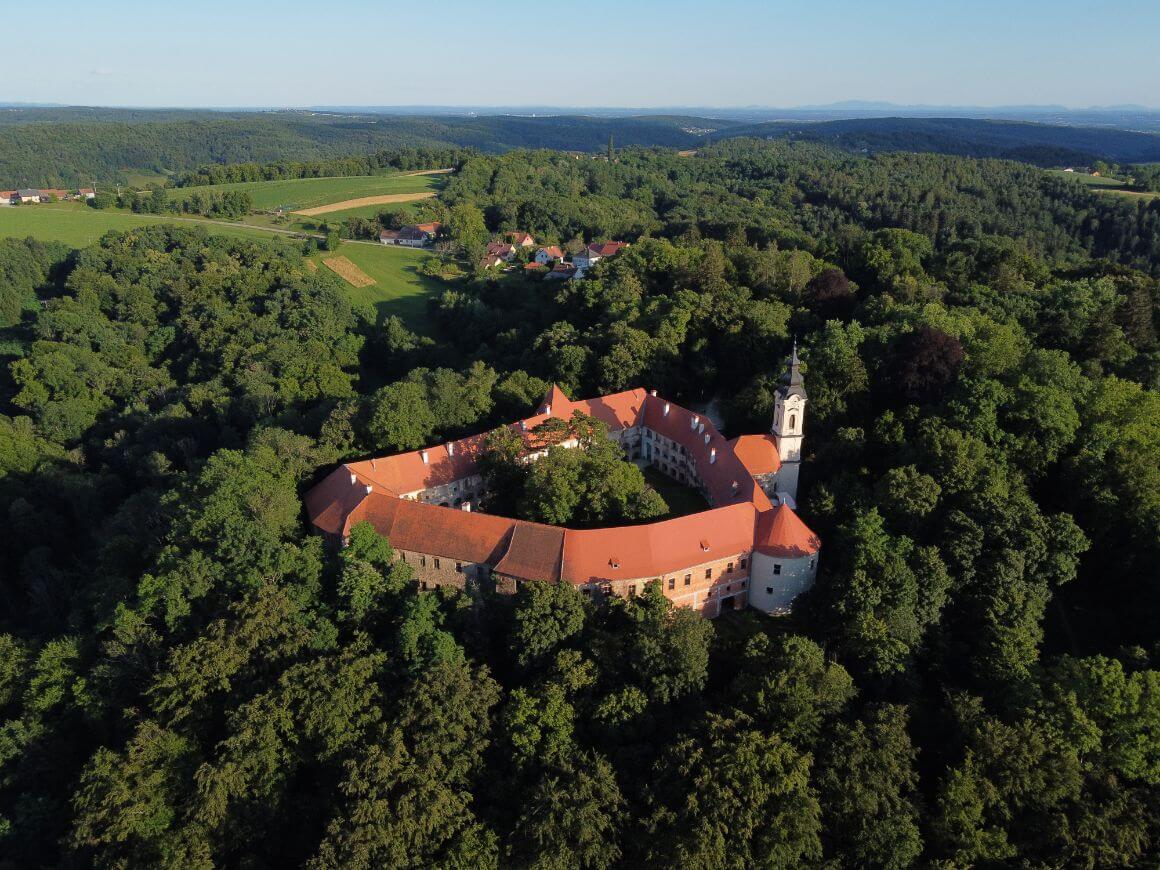 Size: 461.3 km²
Location: Grad
Cost of Entrance: Dependent on activity
As far as Slovenia national parks are concerned, you really can't go wrong with a visit to Goricko Nature Park! The ideal spot for anthropology enthusiasts and history buffs, this nature park is also shared by both Hungary and Austria. As such, you'll be able to take in relics related to each country's history. Cool, huh?
From farmhouses to prehistoric urns, old mills, and acres of verdant land, this park offers various types of outdoor activities. For instance, you can always take the well-marked trail for an easy hike up Pomurje Mountain. If you're in the mood for something more challenging, be sure to check out the park's Nordic walking trails.
With a mountainous and hilly terrain, this park has a diverse ecosystem with plenty of wetlands, meadows, forests, agricultural crops, and orchards. It shelters over 170 types of birds as well as rare bat species. In fact, Goricko Nature Park is known for having the largest number of Otters in Slovenia. If you're into ancient architecture, you'll be glad to learn that the park also boasts the oldest castle in the country.
Keep your eyes peeled for the Bukovnik Lake, a manmade reservoir that lies in southeast Goricko. Fringed by a dense chestnut-beech forest, this lake offers the ideal setting for enjoying a picnic under the sun. Nearby, you'll also find the St. Vida Spring which is said to have healing properties.
Now, if you don't fancy lugging a picnic around, you can always have lunch at one of the many farms dotted on the outskirts of the park. And if you've got your visas and other travel documents at the ready, you can even cross the border for a day trip in Austria or Hungary!
Where to Stay Near Goricko Nature Park
Located just an hour from Goricko Nature Park, this fabulous hotel offers standard twin rooms, double rooms, and suites for groups of two to five guests. You can also take advantage of the hotel's on-site restaurant.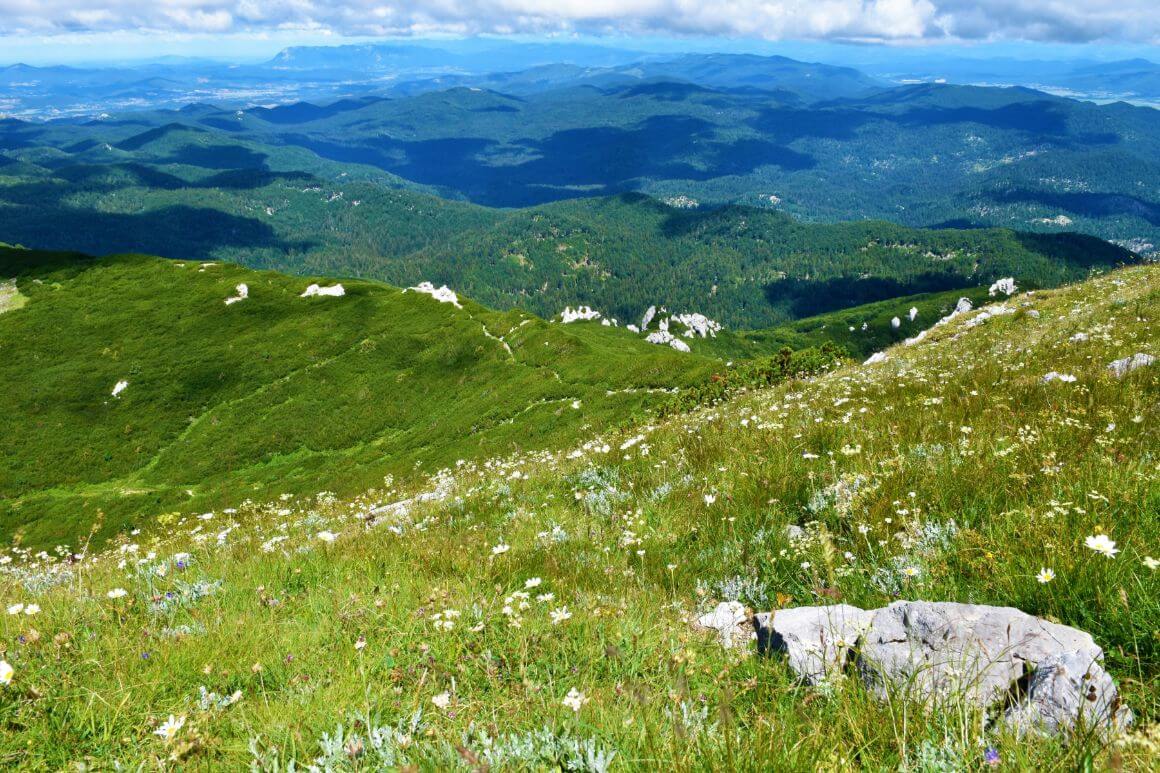 Size: 222 km²
Location: Cerknica
Cost of Entrance: Dependent on the activity
While summer is often said to be the best time to visit national parks in Slovenia, Notranjska Regional Park boasts year-round activities – perfect for travelers who'd like to avoid the summer crowds!
The highlight of the park is no doubt the Krizna Cave where you'll find underground lakes dispersed throughout the caves. While it's possible to book guided boat tours of all 22 underground lakes, I would recommend that you make your bookings in advance because they're quite popular.
Shorter boat tours usually include stops by the Bear Tunnel and a couple of the lakes, while longer ones will take you all the way to Crystal Mountain. You absolutely need an experienced boat guide to navigate over sinter barriers since the caves also include rapids, low ceilings, and hidden passageways.
One of the most extraordinary things about this cave is that it contains archeological relics dating all the way back to 5,000 years ago. Because the cave was once used as a hideaway, you may even spot pieces of antique pottery.
Now, this park may be especially renowned for its underwater cave, but you'll find plenty of other great things to do and explore as well! For starters, the park has a delightful cluster of wetlands and forests – not to mention the beautiful Rakov Škocjan Gorge. Plenty of cultural heritage awaits you outside the cave as well as old hayracks, orchards, and well-preserved ruins.
Depending on when you're visiting, you can even spot the famous Lake Cerknica, one of Europe's largest lakes and the only intermittent one in Slovenia! The lake only appears for around eight months per year and then it dries out until the next wet season, so you really need to plan your trip just right if you want to see it.
In terms of wildlife, plenty of animals roam within Notranjska's boundaries, including wolves, brown bears, and the elusive Eurasian lynx. At least three-quarters of all species of butterflies in Slovenia can be found in the park – not to mention different types of birds.
Where to Stay Near Notranjska Regional Park
Less than 10 minutes from Notranjska Regional Park, this spacious Airbnb offers three bedrooms for six guests- the ideal retreat for larger families or groups of friends visiting Slovenia! Perched on a small hill, this space is also equipped with a Weber Grill and a stone barbecue outside.
Have you sorted your accommodation yet?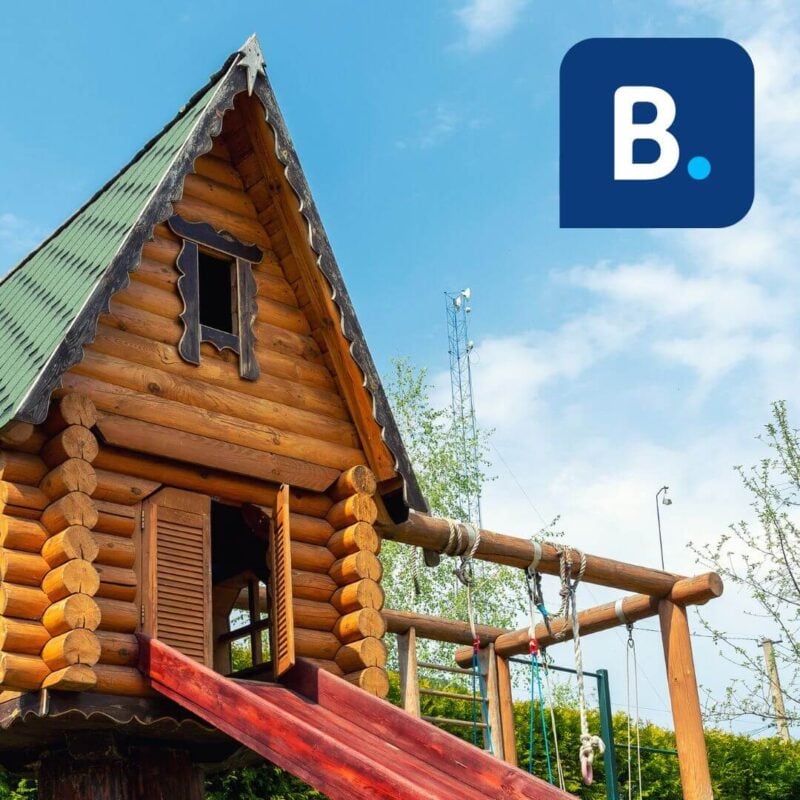 Get 15% OFF when you book through our link — and support the site you love so dearly 😉
Booking.com is quickly becoming our go-to for accommodation. From cheap hostels to stylish homestays and nice hotels, they've got it all!
View on Booking.com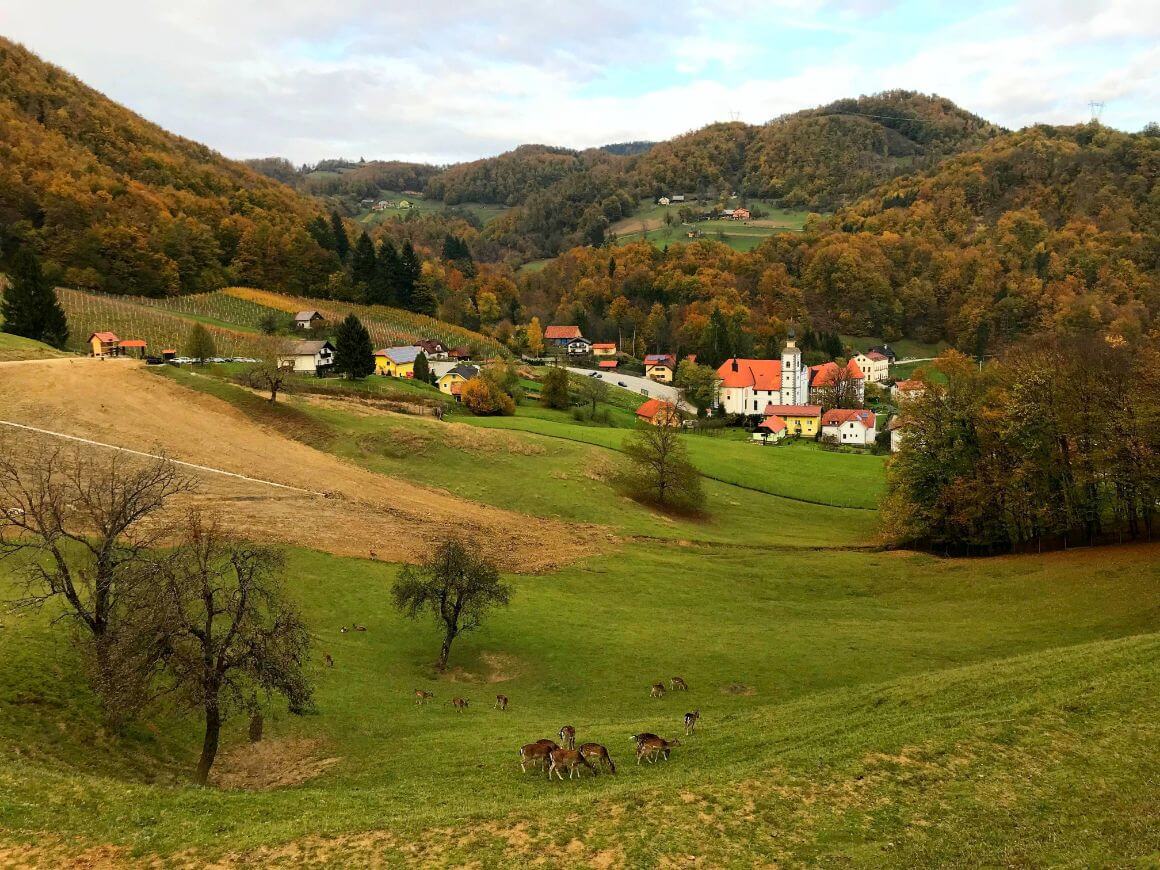 Size: 206 km²
Location: Podsreda
Cost of Entrance: Free
Nestled alongside the Croatian border, Kozjansko is one of the oldest Slovenia national parks.
Because of its cultural heritage and biodiversity, this place is recognized as both a NATURA 2,000 Special Protection Area and a UNESCO Biosphere Reserve.
The park's main draws are no doubt its 10th-century castles that were built to defend the area. While most of them are now in ruins, you'll still be able to explore a couple of structures that stood the test of time.
Hikers absolutely have it made at Kozjansko park with a well-marked network of trails for various fitness levels. I can totally vouch for the Podsreda Trail which offers a different hiking experience since it runs near the Podsreda market town. Connecting various points of natural and cultural attractions, this trail also takes you past ancient tracks and roads, mills, forests, rivers, and streams. While you'll need around three days to complete the whole trail, rest assured that it does fork into shorter paths that can be covered in one to three hours.
You may also wish to check out the Geology Educational Trail which starts off near Olimje's abandoned mine tunnel. This path takes you through no less than 20 points of interest, complete with signposts and information boards.
If you're visiting in spring, you really don't want to skip the park's meadow orchards which feature an abundance of pear and apple varieties.
Where to Stay Near Kozjansko Regional Park
Here's a gorgeous spot that perfectly caters to larger groups! With four beds for eight guests, this space is surrounded by nature. After spending a day trekking through Kozjansko Regional Park, you can always soothe your muscles in the on-site sauna.
Zelenci Reserve
Size: 0.5 km²
Location: Kranjska Gora
Cost of Entrance: Free
Okay, I know I said that summer is the best time to visit national parks in Slovenia, but the Zelenci Reserve morphs into an absolute wonderland during winter! This park lies in one of Slovenia's most popular Alpine areas, so fans of winter activities will totally be spoilt for choice.
Zelenci may be among the smallest reserves in Slovenia, but you'll definitely be treated to a smorgasbord of activities!
Owing to its incredible geological and natural sights, this park was declared a nature reserve back in 1992. In fact, the entire park was named after its emerald-colored lake: the Slovenian word for 'green' is Zelenci. With exceptionally clear and cool waters, the lake is also known for its mini underwater volcanoes formed by its chalky lakebed.
The lake may be Zelenci's main draw, but there are heaps of other fun things to do as well. Because it's fringed by both the Karavanks and Vitranc woodlands, the park offers easy access to plenty of hiking paths and walkaways.
While I can recommend a visit to the Drni Moorland, located east of the reserve, be sure to watch out for snakes since this area is teeming with various types of fauna and flora.
Oh, and did I mention that Zelenci lies on the northern border of Triglav National Park? Perfect for exploring both sites on the same day, don't you think?
Where to Stay Near Zelenci Reserve
With glorious mountain views, Lana's House lies just a stone's throw from both Triglav National Park and the Zelenci Reserve. Boasting three bedrooms for up to six guests, this space also features a kitchen, a seating area, and a spacious garden.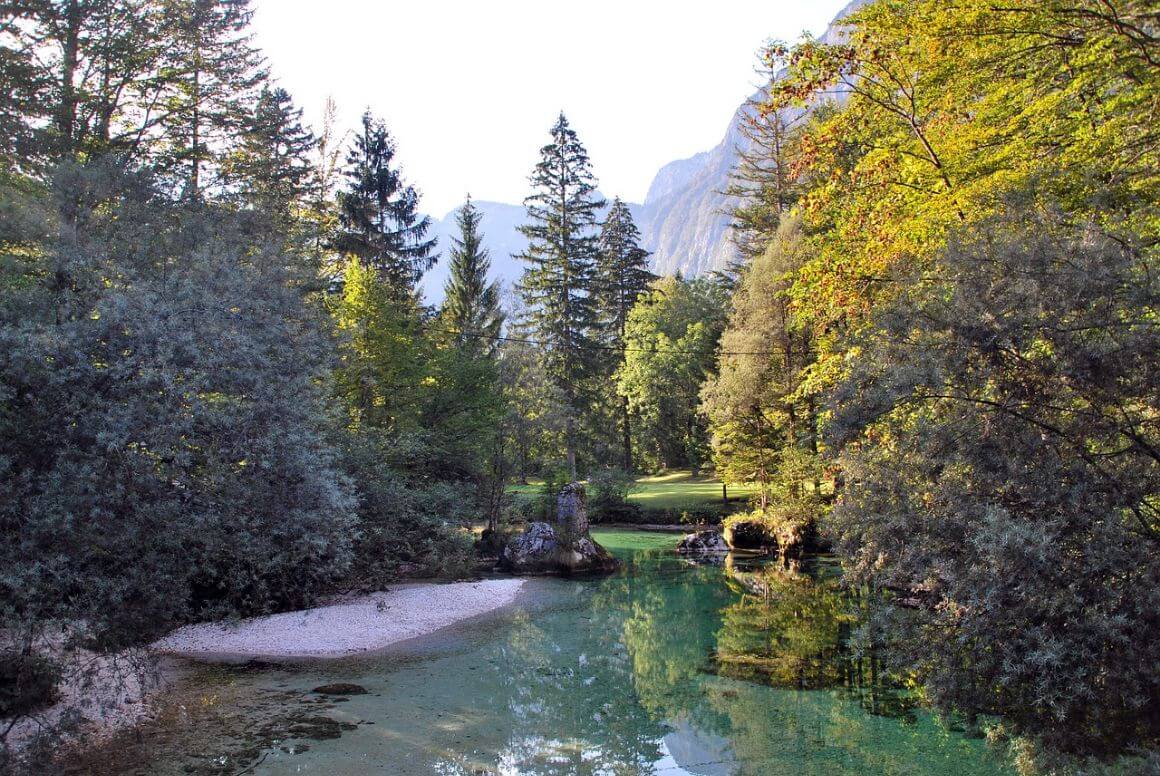 Size: 3.3 km²
Location: Bohinj Valley
Cost of Entrance: Free (activities charged separately)
I know, I know. Lake Bohinj isn't exactly a park, per se. But believe me when I say that you just can't leave Slovenia without checking out this hidden gem!
Far less crowded than the massively popular Lake Bled, Lake Bohinj offers the ideal setting for enjoying a quiet moment of respite amidst the spectacular Slovenian landscape.
And no, it's not just about lounging by the water's edge either: the lake also offers easy access to cultural points of interest such as the St. John Church. Known for its quaint architecture and stone arch bridge, this church boasts one of the best angles for capturing Lake Bohinj in all its glory!
If you're into watersports, you can always rent your equipment from one of the rental shops located near the bridge. Kayaking, canoeing, and paddle boarding are allowed on Lake Bohinj. For something a bit more thrilling, you can always check out the Mostnica Gorge Trail. This 12km loop takes around four hours to complete.
One of Lake Bohinj's most popular activities is no doubt the Vogel Cable Car, known for its jaw-dropping views of the Julian Alps.
Where to Stay Near Lake Bohinj
After a full day of lakeside activities, kick back and relax in this two-bedroom cottage that comfortably sleeps seven. Enjoy the views from the balcony or hop on one of the free bikes to explore the nearby villages.
Final Thoughts
Slovenia is often overshadowed by more popular European destinations like Austria and Croatia, but this staggeringly splendid Slavic country boasts a diverse landscape filled with biodiversity.
As the only national park in Slovenia, Triglav is the one spot that you really can't skip. Packing everything from towering peaks to caves, this place hands-down gets my vote if I had to pick just one out of the many amazing sites that beckon in Slovenia!
---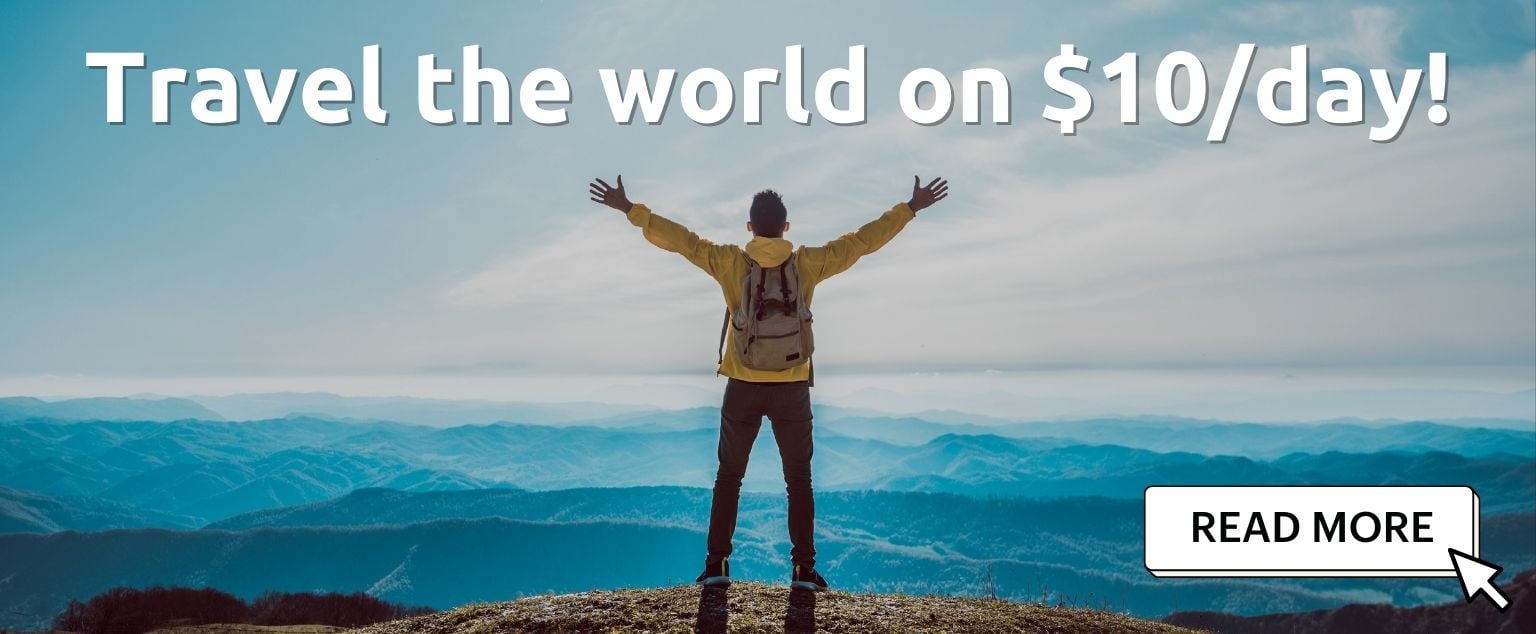 And for transparency's sake, please know that some of the links in our content are affiliate links. That means that if you book your accommodation, buy your gear, or sort your insurance through our link, we earn a small commission (at no extra cost to you). That said, we only link to the gear we trust and never recommend services we don't believe are up to scratch. Again, thank you!