Poland is packed with hundred-and-one reasons to visit. Its cities stack up as cultural and historical powerhouses, boasting old palaces and charming architecture. Its natural credentials are equally huge, with mountains and forests ripe for exploration. COVID or no, Poland is great.
To help you navigate the New Normal here, we have created this in-depth guide to the COVID entry requirements for Poland. This article includes information such as what countries may still travel to Poland, its travel restrictions, and what measures are in place on the ground.
Our guide has everything YOU NEED TO KNOW for travelling to Poland in 2020.
A message from Will, the OG Broke Backpacker
Amigos, let's face the facts: travel isn't what it was. Things have changed.
We strive at The Broke Backpacker to be the best source of up-to-date and relevant information in the travel-sphere. All the information here was sourced, checked, double-checked, and published on 17/12/2020. While the information was correct then—and we will outline any changes and updates that we do make in the future—it's important to respect the immense changeability of this topic.
If you're going to be travelling amongst the coronavirus world, you need to, do your own research and do it hard. No one blog or website is a sufficient source, and even if it was, it might all just go tits up anyway.
This information changes more often than I fart in a day. Tread with caution.
And if you do see some misinformation, please leave a (constructive) comment so that we can patch it up! We really do appreciate your support and input in these weirdest of times.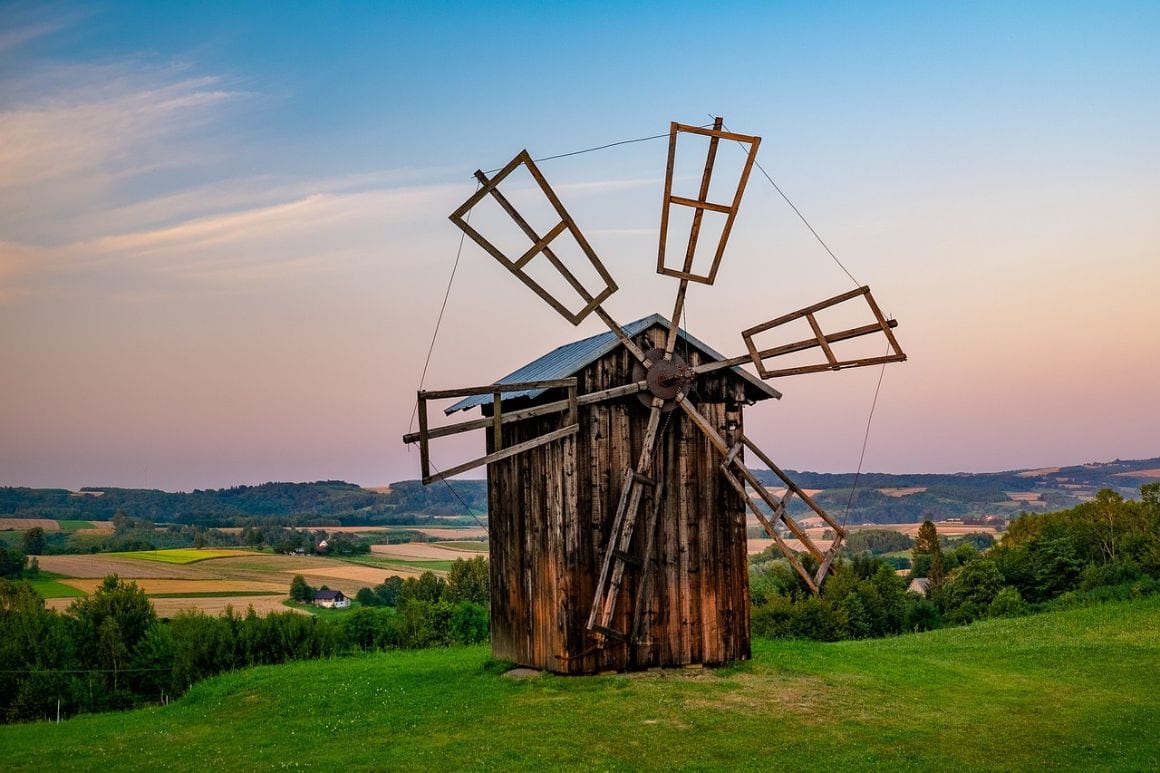 Who Can Travel to Poland Right Now?
As of 13th June, Poland reopened its borders for travel. Currently, only those travelling from EU member states, the Schengen area or affiliated countries (including the United Kingdom) may enter Poland, plus non-European third countries. The list of countries currently able to travel to Poland is as follows:
Austria
Belgium
Bulgaria
Croatia
Cyprus
Czech Republic
Denmark
Estonia
Finland
France
Germany
Greece
Hungary
Iceland
Ireland
Italy
Latvia
Liechtenstein
Lithuania
Luxembourg
Malta
Netherlands
Norway
Portugal
Romania
Slovakia
Slovenia
Spain
Sweden
Switzerland
United Kingdom
Australia
Canada
Georgia
Japan
New Zealand
South Korea
Tunisia
Thailand
Travel to Poland from all other countries for tourism is currently not possible. However, there are exceptions, including students, diplomats, and Olympic-affiliated international sports competitors.
For a full list of those exempt from travel restrictions, please check the Polish government's website on travel during COVID-19.
Other cases may be considered, but should be stated via email to the Chief of the Border Guard; find more information on this site (in Polish).
Can Americans travel to Poland?
American tourists are not currently permitted to travel to Poland.
There are exceptions to Poland's travel restrictions, as stated above; individual cases may be considered, but this is subject to the discretion of Poland's Border Guard. The situation for U.S. citizens may change in the future, so ensure you monitor developments.
Alas, it's hard days for the Americanos, but have no fear! We've put together a couple of sexy COVID-proof travel guides that may just help you plan your travels through the Ragnarok times:
What are the COVID-19 Entry Requirements for Poland?
Poland has once again opened its borders for international tourism, but only for a select number of third countries, as well as EU member states and Schengen associated countries.
Poland Travel Restrictions – On the Ground in Poland
Poland, like many countries, has measures in place to prevent the spread of the coronavirus pandemic. These restrictions range from strict rules to recommended guidelines that authorities ask the general public to observe. The most basic that should be observed are:
Keeping a distance from others (1.5 metres)
Observing hand hygiene (either with soap or alcohol disinfectant)
Practising cough/sneeze etiquette (into elbow sleeves or paper tissue)
It is compulsory to wear a mask in Poland. Previously, this rule applied to all public spaces but is now limited to indoor/enclosed spaces, including on flights into/out of Poland and at airports.
Not wearing a mask where one is required can result in an on-the-spot fine of PLN500 (around US$132), which can increase to PLN30,000 (around US$7,953) for repeat failure to follow the rules.
Children aged five and under are not required to wear a mask.
In addition to rules related to wearing masks, there are further nationwide measures in place.
These include a curfew between 8 a.m. and 4 p.m. on all children under the age of 16 (except when going to school, accompanied by an adult, and on weekends); those aged 70 and over are urged to stay at home.
Public gatherings are currently limited to five people.
Wondering where to stay on a trip to Poland? Check out our area guides!
What Tourist Services Have Reopened in Poland?
Due to the coronavirus pandemic, though many services have reopened or remain open at the moment, almost all of them do so with New Normal guidelines in place to prevent further spread of the virus. Services that are still open include the following:
Hotels
Fitness clubs
Cafes
Restaurants
Beaches
National forests
Parks
Services remain open at present, with varied restrictions and limitations in place. For example, public transport operates at 50% seating capacity to maintain social distancing; retail services operate at limited capacity and have seniors-only hours between 10 a.m. and 12 p.m.
As of 24th October, cafes and restaurants may remain open only in the capacity of takeaway and delivery services. From 7th November, museums, theatres and other cultural institutions are closed.
These, along with restrictions detailed in the above section, will be in place until at least 29th November.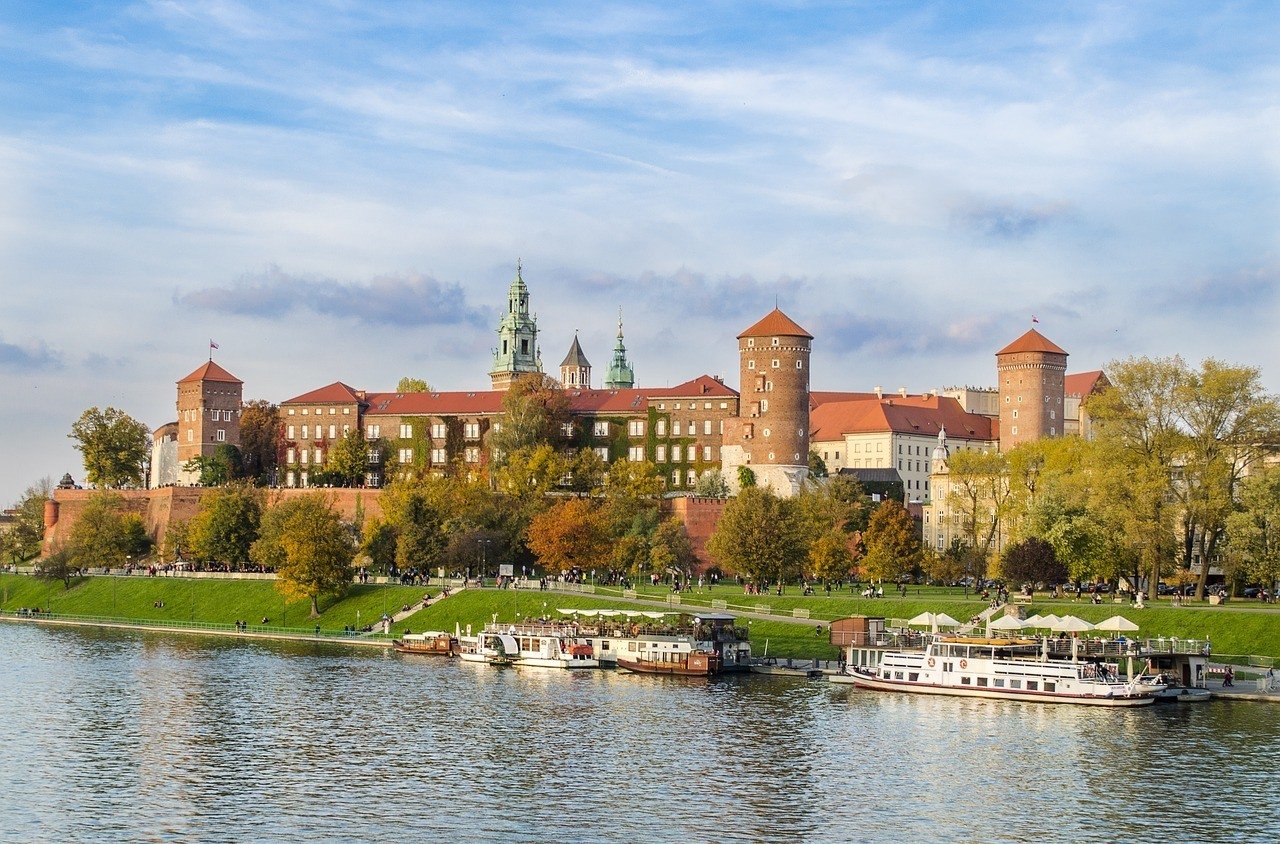 Now, while travel insurance is not a mandatory entry requirement for Poland, that doesn't mean you shouldn't have it. You really shouldn't ever be travelling without insurance, and that goes double for the pandemic!
Keeping yourself covered against coronavirus mishaps is a complex subject, however, Americans get it easy. Our favourite insurance provider World Nomads just got favourite-r! They're covering against COVID-related incidents and will also count for countries where corona coverage is a requirement.
Is there a backup option? Sure is—SafetyWing Travel Insurance! SafetWing is the cheap, long-term insurance for cheap, long-term travellers. And now, they've stepped up to the plate covering travellers and digital nomads against the scourge… at a bargain!
And if neither of those two choices are right for you? Well, in that case, I strongly, strongly, strongly recommend doing your own research on the top travel insurance companies and finding one right for your trip.
The BEST Travel Backpack?!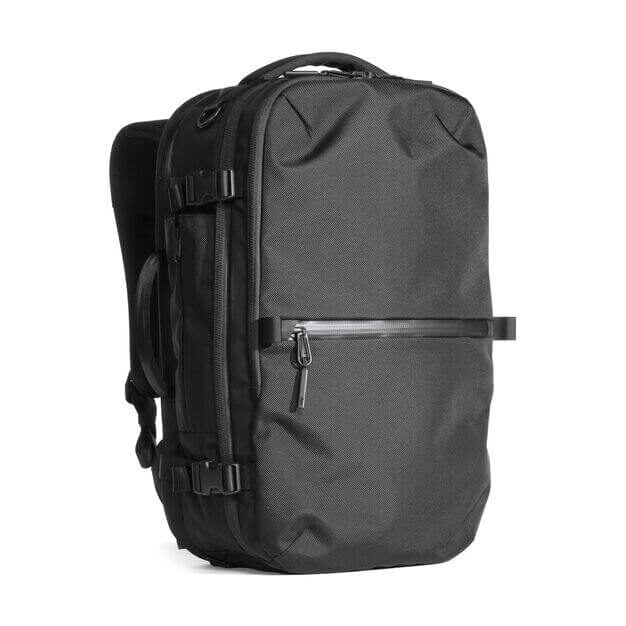 Pssssst! Not picked the perfect travel backpack yet? The Broke Backpacker team has tried out over thirty backpacks this year! Our favourite travel backpack is the Aer Travel Pack 2.
View on AER
And Keep Smiling
Poland is still there: it's not going anywhere. But as with practically every other country in the world, there are travel restrictions in place to stop the spread of COVID-19. That's just a given.
Some people may still travel to Poland. If that's you, count yourself lucky. Government measures have resulted in something of a Poland Lite, but there's still a whole country to see.
This won't last forever, though. So if you'd rather wait till Poland is fully open, or if you can't visit right now, you can look to the future and dream of better days – maybe even start planning a trip!
"Find out how YOU can support the site. We work hard to put out the best backpacker resources on the web, for free! It's all about helping out our tribe of awesome backpacker readers [that's you!]. Please visit the link to find out how you can help keep the site going 🙂
For the sake of transparency, some of the links in our content are affiliate links. This means that if you book your accommodation, buy a book or sort your insurance, we earn a small commission at no extra cost to you. I only link to stuff I've actually used and never endorse products or services that are not up to scratch. Thanks for your support.