Amigos, it's happening! After some blurry, unmarked, "How long has it been anyway?" passage of time, travel is warming up again for 2021!
And I couldn't be more stoked to hit the road again!
Staying inside staring at my bellybutton and reflecting on the fragility of existence has been fun and all, but Holy Sweet Mother of Sausages, I need to go climb a goddamn mountain in Pakistan again! 2020 was a long-ass year…
But it's behind us now. And while 2021 isn't set to start hand-feeding us grapes on a luxurious marble recliner any time soon, at least we'll damn well be able to go travelling again! Soon, my friends. Soon…
So here are the best reasons to get STOKED to travel again in 2021!
Here are MY reasons why I'm so damn pumped to travel again. Bring it on, 2021. No matter how hard you swing, we swing harder!
…Wait… that came out wrong.
The 12 KICKASS Reasons I Can't Wait to Travel Again in 2021!
These are my reasons to travel again in 2021. Maybe you have your own reasons… Good – I should bloody well hope so!
So why not jot those reasons down as you read this article? Stick them on your bathroom mirror and read them when you brush your pearly whites in the morning. Or just post them in the comments down below!
Either way, get them outta your brain and into the open! Manifestation is a powerful thing; make your travel dreams that little bit more real. Remember what it was like in the Before Times? My 2020 was weird, 2021 is still kinda weird, but you know what?
It's time to get back out there.
1. To See All the People I Love
Y'know, I do miss the constant change and the feeling of a new sun-soaked horizon every day. But y'know what I've missed more throughout this surreal period of time?
My friends and my family.
The greatest reward of long-term travel is also its greatest sucker-punch: you'll make so many homes and meet so many friends as you travel. Some float on as a fleeting connection, but the treasured few are the ones you'll stay up into the wee hours of the morning just to chat with. You'll defy time zones and sleep schedules just for a FaceTime.
You see, the problem is that no matter how many homes, tribes, and families you find, you can only ever be in one place at a time. And when you can literally only stay in one place, you don't get to see any of them.
The new grand-spanking off-the-hook adventures will come… eventually. But first, there's a lot of people I simply want to spend some time with as we come out of the tail-end of the apocalypse.
Because ultimately, it's not places that make travel so beautiful: it's the people. And one of my biggest reasons to travel in 2021 is simply to see all my favourite humans again.
And hug them tight.
Do You Want to Travel FOREVER??
Then pop your email address in below and we'll send you a FREE copy of 'How to Travel the World on $10 a Day!' – make travel your LIFE.
2. I Miss Asia
Oh, God, I miss Asia so much! Look, Bali is super crazy beautiful (and you should totally visit), but it's not the real, raw Asia. There's so much beauty and serenity to be found here on this tropical island of paradise – it's a truly extraordinary place – but it misses grit.
I miss the absolute unbridled insanity of India. I miss hanging by a finger from the train carriages in Sri Lanka. 
I miss sipping steaming cups of chai accompanied by a cheeky smoke while watching the sunset blaze across the peaks of Pakistan. I even miss asshole cops in Thailand ripping you off for every baht you're worth.
I miss the chaos. The lack of personal space. Strangers trying on your shoes without asking for consent first.
I miss the lack of yellow lines to stand behind – life outside of the padded cell we're so used to in the West.
And I miss the food. Oh, God, how I miss the food!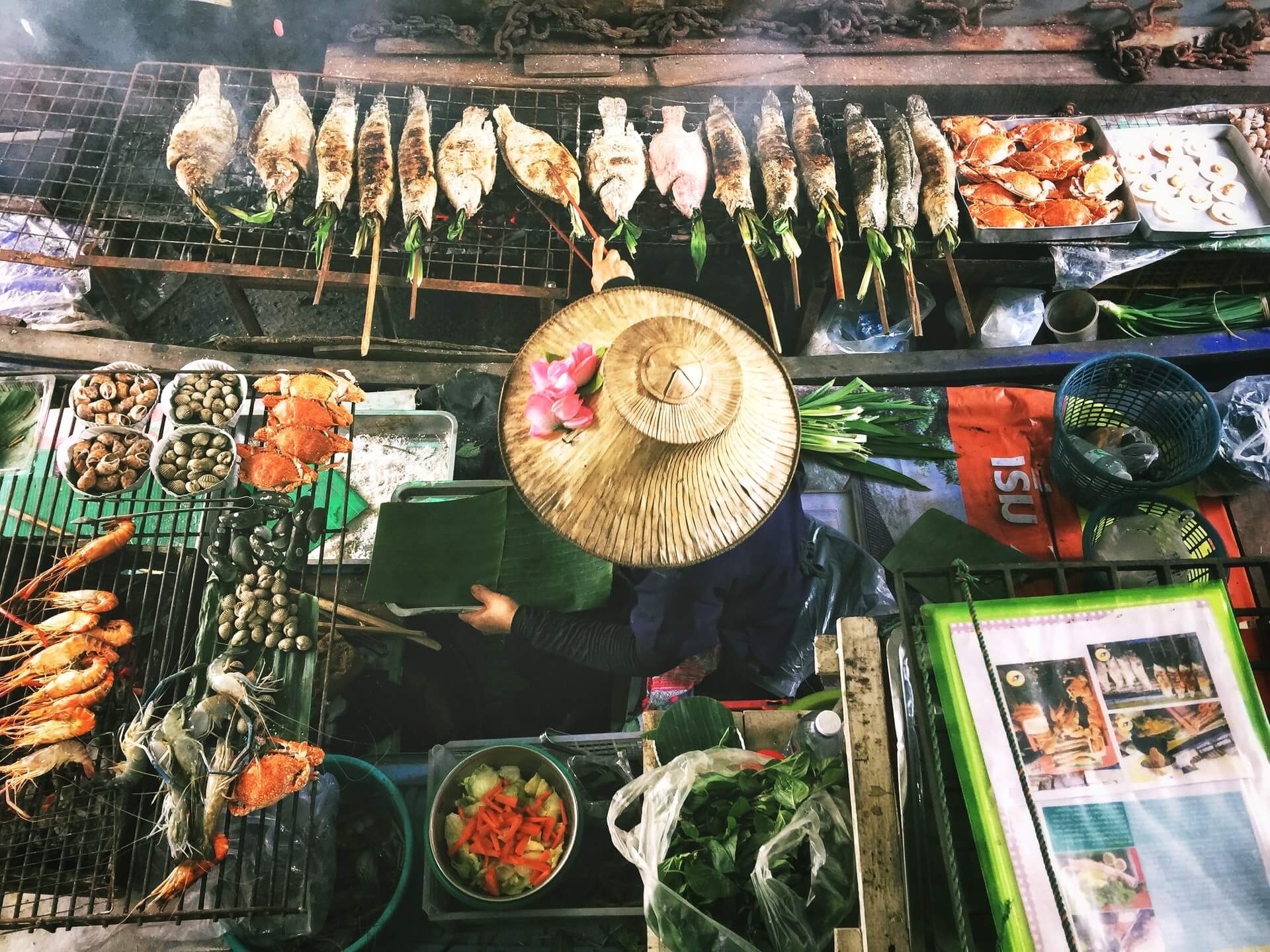 The Americas, Africa, and Europe – that's all exciting, and I'm no less chomping at the chains to venture back out there. But Asia… Well, Asia just has a certain mystique that nowhere else can capture. Deeply ordered chaos.
And while baby's first backpacking adventure around Southeast Asia or the inevitable upgrade to South Asia is a trip and a half, I'd just like to remind everybody that Central Asia is right there and criminally underexplored.
And she is a beauty!
Introducing the best hostel EVER!
Hell yeah, you heard right! There are many great places in Indonesia, but none of them can live up to Tribal Bali.
Places like this one is definitely a reason to start travelling again…
A unique coworking hostel for those that want to travel the world while working from their laptops. Make use of the massive open-air coworking spaces and sip on delicious coffee. If you need a quick screen break, just take a refreshing dip in the infinity pool or grab a drink at the bar.
Need more work inspiration? Staying at a digital nomad-friendly hostel is a really smart way to get more done whilst still enjoying the social life of travelling… Mingle, share ideas, brainstorm, make connections and find your tribe at Tribal Bali!
3. I Miss Pakistan
Well, I've already referenced it twice so I'm pretty sure you know exactly where I'm hankering to be right now! Pakistan, take me home.
It's been a year and a half now since I was carving up the Karakoram Highway on my trusty two-wheeled steed, and there's nowhere I'd rather be right now. Idyllic tropical islands of paradise are nice and all, but the mountains are where I belong. The mountains are my happy place.
Pakistan has taken its fair share of hits too: tourism has halted and people are losing their employment across the board. Now more than ever, the country is desperate for tourists.
So let it be known that backpacking in Pakistan is one of the most rewarding experiences a traveller can have. It's challenging but only in the way that makes the payoff even more worthwhile.
The people are unfathomably kind. The transport is infuriatingly bombastic. And the mountains?
The landscape is one of the most fantastical and mesmerising terrains I have ever experienced. A solo journey into this adventure frontier is one of the most life-changing experiences an intrepid explorer can have. Or if you would prefer to see the sides and secrets of the country that I've spent the last half-a-decade unearthing, you can join us on one of our tours.
One way or another though, you know exactly where you can find me in 2021. Pakistan.
4. Offbeat Travel is Back and Better Than Ever!
Look, the pandemic is not a pissing competition, however, some countries have simply fared better than others: that's undeniable. It could be luck, porous borders, or simply bad decisions, but that's how it's gone.
And while some of this has been predictable, a lot has not. The usual grade-A Western backpacking destinations have not fared well.
Europe is a continental mess.
The UK is crumbling.
Canada is struggling.
The States are oh dear.
And Oz and New Zealand… are totally fine but sure-as-shit ain't opening any time soon, penal colonies be damned!
But you know where has fared well? Central Asia – delish.
Also, a bunch of tiny islands you've probably never heard of have seemingly dodged Ragnarok. A whole slew of small African nations too, the Caucasus states, and some of Eastern Europe (backpacking in the Balkans is looking mighty tempting in 2021).
All I'm saying is that travel is back and the weirder and wilder parts of the world are the new black! There has never been a better time to book that bucket list trip of a lifetime to Turkmenistan. C'mon, we know you've been dying to go.
I could write a whole book dedicated to the joys of travelling off the beaten path.
The tourist trail got hoofed deep into the dirt long before the virus showed up. Now, there has never been a better time to get the hell off it and go see everything you've been missing while obsessing over that ritzy and painfully expensive whirlwind tour of Paris.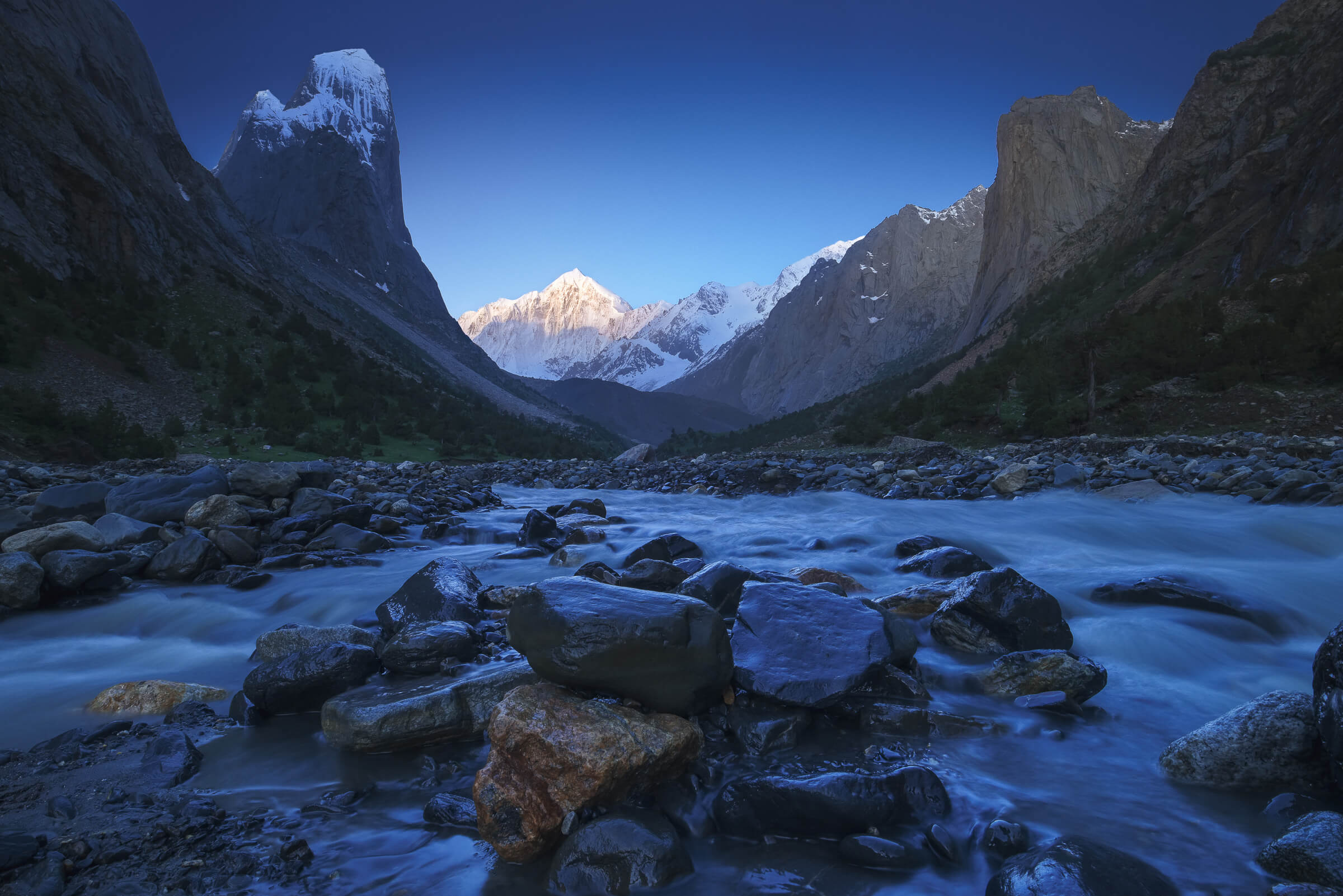 5. To Find the Travellers Again
Damn, I miss travellers. Maybe even more than I miss Asia! (Though the two do usually accompany each other… probably along with some Thailand Elephants Pants.)
One of the best reasons to travel again in 2021 is simply to find your tribe again. Travellers are a certain breed of people – the right ones are anyway.
Eccentric, filterless, boundaryless adventurers… Folks who are out on a mission to explore themselves and this big, beautiful planet we call home. The ones who truly grab life and shake it for everything it's worth. God, I miss those people.
"But I've met loads of travellers who aren't like that."
Well, you either you get it or you don't! Maybe it depends on how you travel… But take a trip to any work-to-die city – Sydney, London, Singapore – and you'll start to realise that the 'normal' people are kinda basic.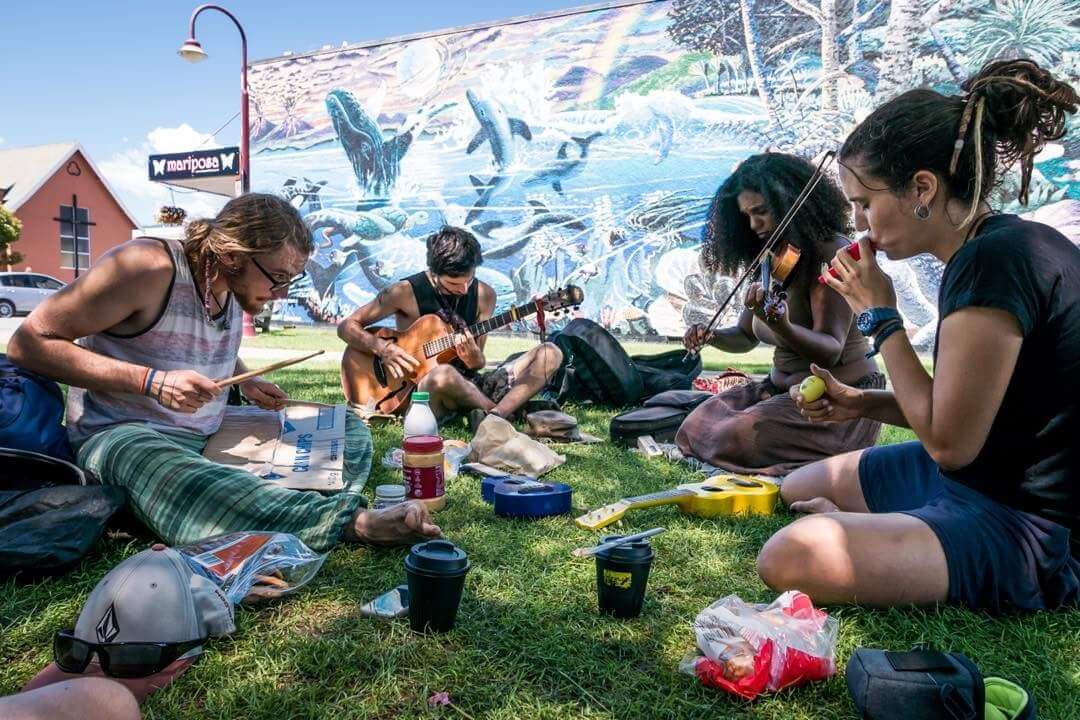 The weirdos, the tripcats, and the dirtbags you meet on the road: they're the special kind that give the world colour. There's no one more down for a doobie, a boogie, a snuggle, and maybe just possibly, a smush.
Sitting around in hostels; congregating at local sunset spots; meeting and re-meeting again on the road. Lending helping hands through the weird times and forming connections wayyy faster and deeper than you do back home.
Take me back to the travellers – the haggard and the harlots. The ferals. The real normal people.
The honest souls.
6. It'll Be Nice to Do the "Nomad" Part of "Digital Nomad" Again
"Become a digital nomad," they said. "It'll be a blast!" they said.
Well, I sure as bouncing bollocks don't feel like a nomad right now! 'Digital', yes, that in spades; Zoom chats, ungodly amounts of screentime, so many emails – shit, I actually miss standing in line at the post office!
Truthfully, it's been a weird turn of events for digital nomads. Half the world has turned to the already extremely feasible life of remote work (as brick and mortar institutions are only just catching up), meanwhile, we've actually taken a step backwards. We already knew how to work remotely: now we just want to be remote again.
One of the supreme reasons to travel again in 2021 is to go back to chasing that oh so deluxe lifestyle of digital nomadism. Not deluxe in how the influencers portray it (don't believe their lies – only fucking morons work on laptops on the beach), but deluxe in what a rewarding challenge it is.
Travelling the world while maintaining work, responsibilities, and your own health is one hell of a slog. But goodness gracious, it is so damn worth it.
And now, the world is opening up to it. WiFi and data is getting faster and cheaper even in the developing regions of the world, and countries are beginning to understand that digital nomads are indeed a thing.
(Sidenote: Georgia has a new digital nomad/remote worker visa and it looks EPIC… as does Georgia.)
If you haven't done it yet, maybe now is the time to chase the digital nomad dream. You're only setting yourself up for success in the world we've now entered as you pull away from the powers and protocols that be.
Amigos, break the chains: ditch yo' muddatruckin' desks!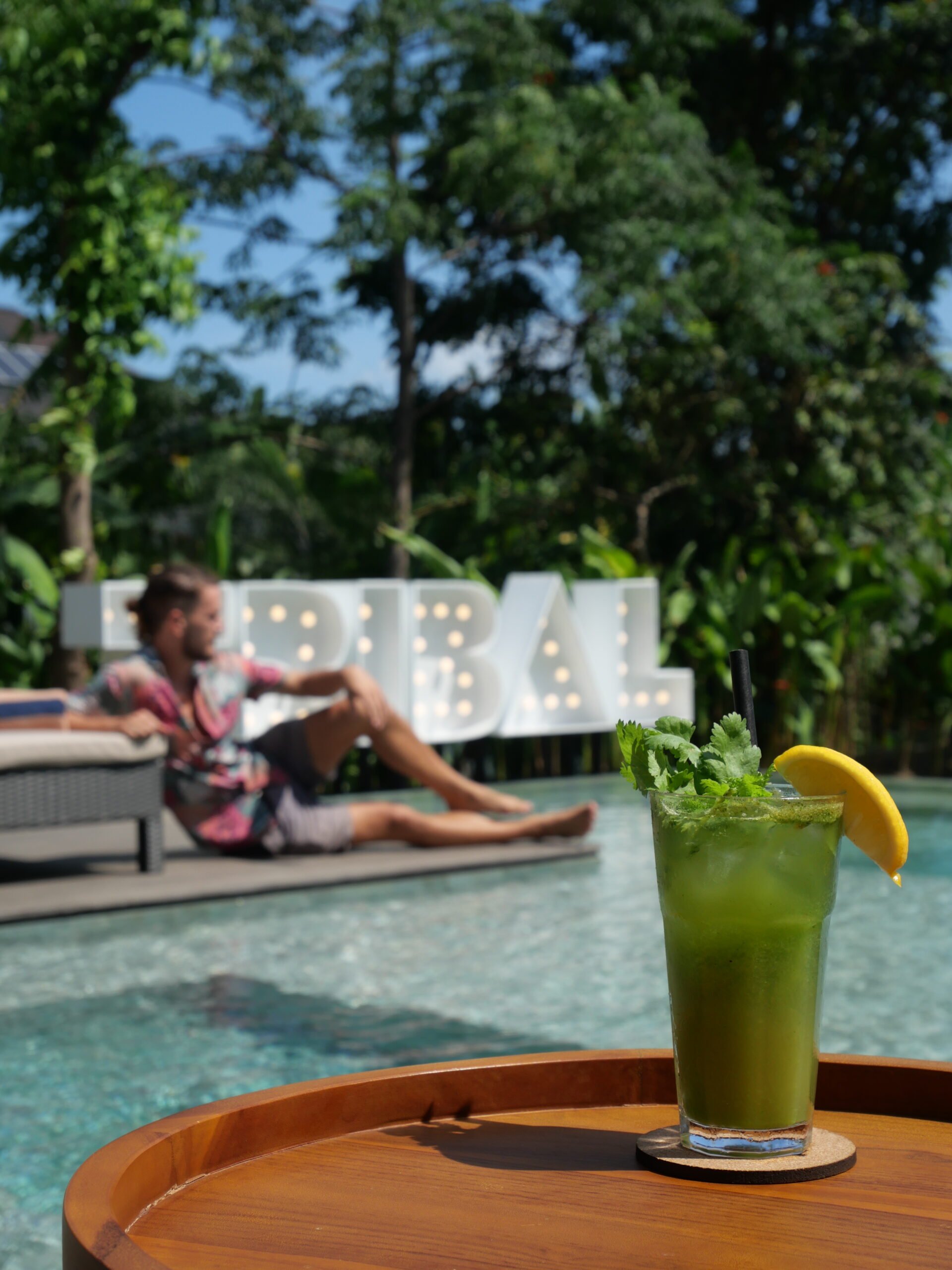 A specially built co-working hostel? 
Tribal Hostel Bali is finally open – this custom-designed co-working hostel is an absolute game-changer for digital nomads, wandering entrepreneurs and excitable backpackers alike… 
Is this the best hostel in the world? We think so… Come check it out and see if you agree 😉
7. Wellness Retreats and Digital Detoxes
Speaking of Zoom, Zoom can go die in a fire. Like, I love Zoom for what it is and what it allows… However, does anyone actually enjoy Zoom chats?
Organising across multiple peoples' schedules and time zones… Getting the lighting and settings right… Trying to find your pants, forgetting where your pants are, and then just committing to the no-pants Zoom chat.
Maybe I'm being too hard on Zoom, however, it's indicative of the greater issue: too much fucking screentime. Too much life in the Matrix.
The last several months, I've been making a more concerted effort to allow myself digital detoxes and personal retreats. The world is the noisiest it's ever been. I can't wait to travel again in 2021 just to get some damn silence!
I'm pumped to hit up some proper health retreats in some gorgeous destinations. Surfing, yoga, CrossFit, boot camp meditation, goddamn kung-fu – it's all good! As long as it gets my brain away from the screen and my heart rate through the roof, sign me up!
I can't tell you how the end of 2021 will look. I can't tell you when the Gods will throw us a bone. But… I can tell you this-
Come the end of the year, I will finally have abs of steel. And when you come to visit me at my hostel in Bali, yes – you can touch them. 😉
8. My Hostel in Bali: Tribal Hostel!
This isn't actually a reason I'm excited to travel again so much as a reason I'm excited that travel is coming back. My dream hostel that I'm building – Tribal Hostel – is on its way! And I'm crazy excited to be welcoming you through the doors.
The hostel has been in the works for a while, but to be fair, global pandemics – things slow down. However, it's still happening and it'll be ready soon. In Canggu, Bali.
I can give Bali and the throngs of drunk Ozzies crap, but it's an extremely accessible and idyllic location for a lot of travellers. It's more developed than a lot of Asia while still being relatively cheap (and thus a good choice for digital nomads), it's blisteringly gorgeous (with an intoxicating culture), ringed by magnificent beaches and dive sites, and given that it's a top fitness destination, the booties ain't half-bad to look at either!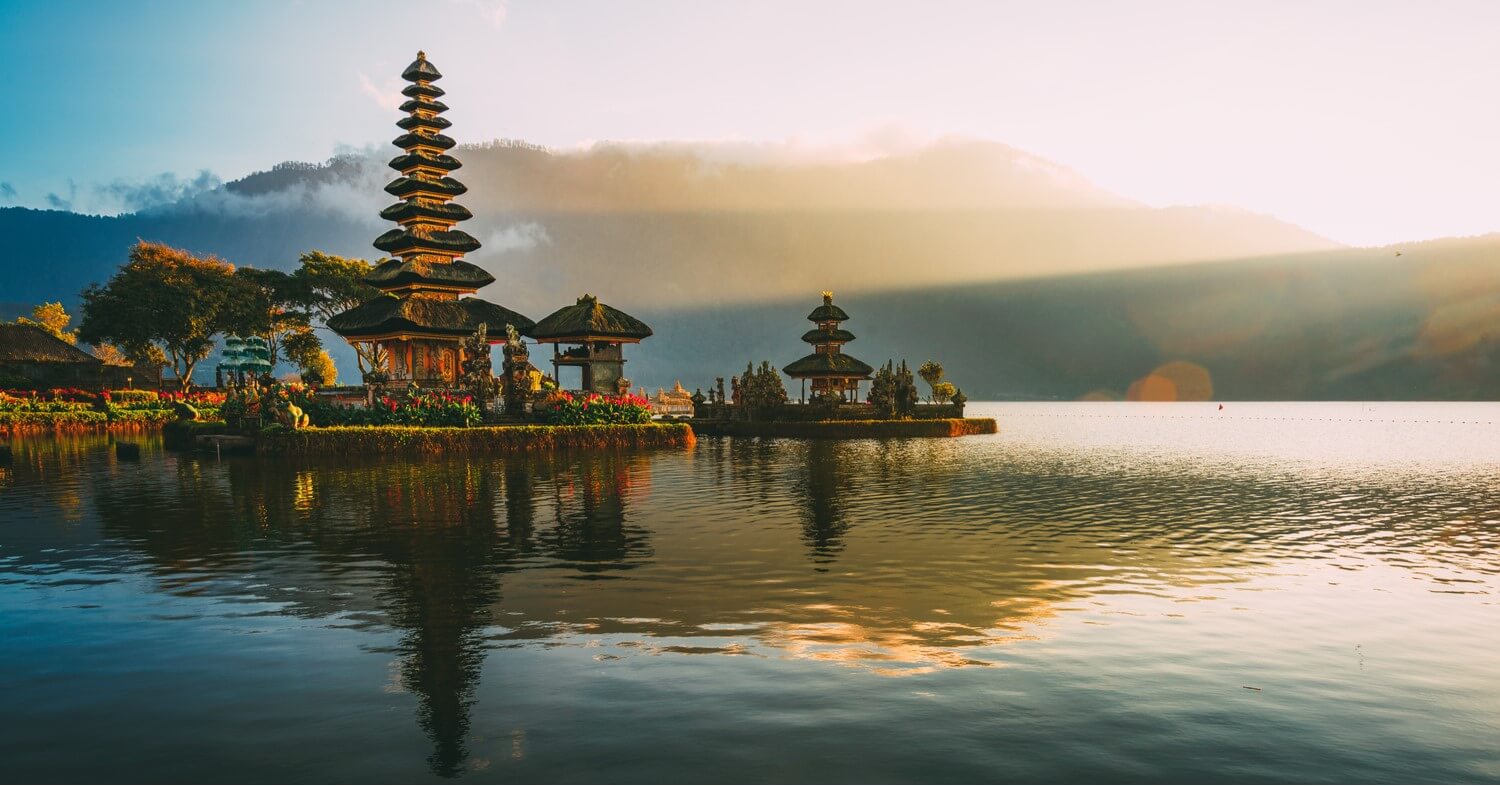 All the while, here's this epic hostel being built by some sexy swashbuckler (i.e. me!) for a traveller exactly like YOU. How do I know it's for you?
My dream hostel is a place where digital nomads can get the job done.
It's a place where shut-eye is assured, but the party people are damn sure going to be satiated too.
It's a place where every traveller will find a home, and every nomad their tribe.
I know this because it's my hostel and it's going to be the world's BEST hostel. It's the place I've been dreaming of building over these long 10+ years lapping up the freedom of the road. A point of connection for every wandering soul so far from home.
So now that travel is coming back and my hostel is coming too, I want you to get yo' ass to Bali so I can pour you a drink!
Come find your people.
9. Gone Divin'!
Part of the reason that I expat in Bali is simply for the aforementioned world-class diving: some of the best scuba diving in the world is found amongst Bali's spectacular dive sites! Well, that and Indonesia itself.
Roughly 17,000 islands exist in this country and more than 10,000 of them are uninhabited. Hot diggety damn, that's a lotta dive territory!
Over the last couple of years, I've been becoming something of an Aquaman (hence working on that rippling Jason Momoa-esque physique). Scuba diving is all well and good but I recently discovered the exciting world of spearfishing and freediving and oh, my friends… I've been battling some fucking mega-monsters out in the big blue! Now with travel making a comeback, I'm damn keen to get out on a liveaboard trip this year.
What's a liveaboard? It's a swanky boat that you live aboard on. See, the problem with diving is the actual getting to the diving part.
Waking up before dawn to get out in the icy cold waters before the day's boat traffic commences is, honestly, kind of a drag. Then, you still have to transit to the dive site!
But with a liveaboard, there's none of that crap: you wake up at the dive site, eat breakfast at the dive site, and there's plenty of time for three or even four individual dives a day. Essentially, it's a sea-base!
Some of the best places in the world for diving are best explored from a liveaboard trip. There's no other way to so elegantly maximise your time exploring the subaqueous depths.
If you're into scuba diving and haven't tried a liveaboard trip, you damn well should! Personally, I book through liveaboard.com; their prices are rad and the trips they send you one are tight!
And if you haven't dived yet, well, goddamn – what are you doing!  Haven't you heard? 2021 is the time to dive and that's one of the best reasons to travel again this year.
10. The Environment is Looking Tight!
I say it's one of the best reason to travel again because right now, there has never been a better time to explore the great outdoors. The fishies are swimming, the birds are singing, the bees are bumbling, and the mosquitoes are as big a pain in the ass as they've always been!
It's not perfect; so much of the irreversible damage to the environment has already been done. However, COVID and the innumerable lockdowns have certainly given it a break from our shit!
I'm just keen to get the hell outside again this year. Jokes of too much time inside and playing with ourselves (huehuehue) are easy to make, but really, I just miss exploring.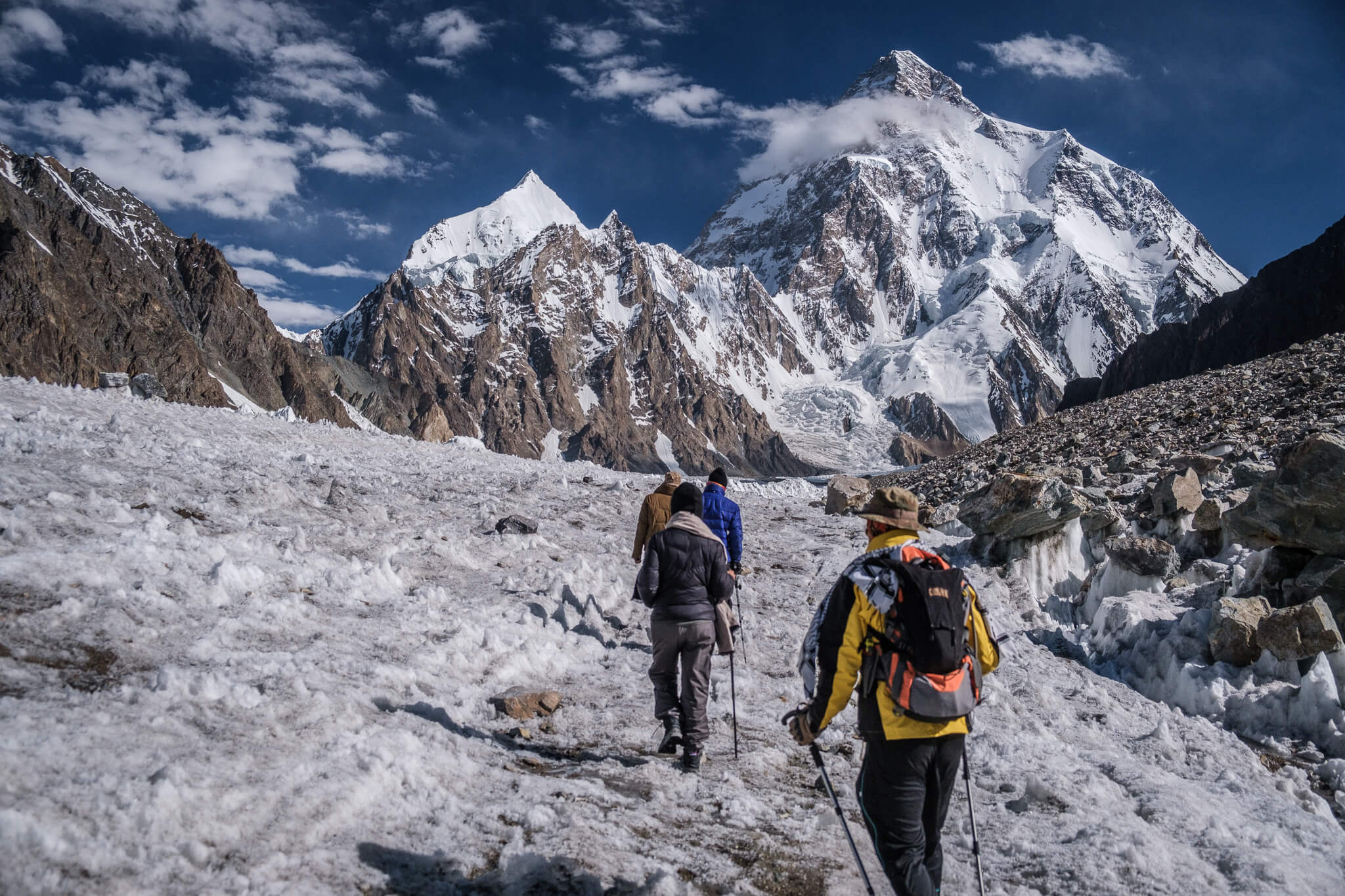 But that's why it also needs to be said: be a responsible explorer. This virus, at times, has felt like the planet taking a swing back at us. Just another form of natural selection – The Flood.
The biblical flood is not just a Christian fable; it's a recurring motif from mythologies right throughout human history. We can stand here and theorise why, however, the underlying basis is clear: we as a species understand that when we mistreat Mother Nature, she takes back what's rightfully hers.
She's had a short-lived break from our chronic abuse: global pollution has decreased dramatically, deforestation efforts have slowed significantly, and otters have even returned to the San Francisco waterways for the first time since the 1960s. Let's do our part to keep it that way.
The outdoor industry is booming. City-slickers are suddenly realising there's some pretty cool stuff to see away from the neon-drenched bars and clubs. Camping, hiking, climbing, and road-tripping RV-style – activities like this have become monstrously more popular.
So, please, for the sake of the planet (and for the sake of ourselves), just be cool, yo. Leave no trace, don't feed the wildlife, and if you gotta chuck a bushpoo, bury that shit deep.
I think one mythical deluge per century is enough for everybody.
Save $$$ • Save the Planet • Save Your Stomach!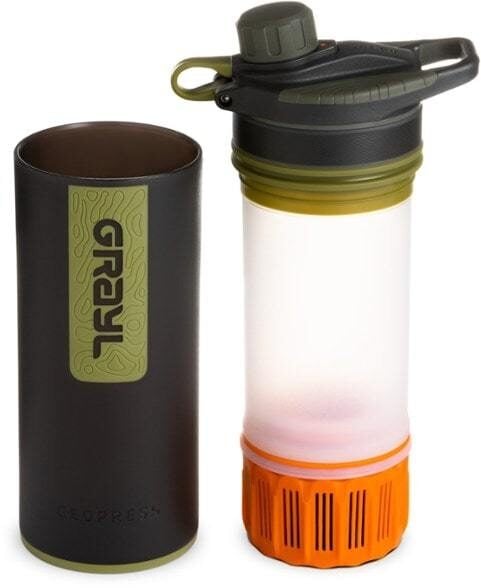 Drink water from ANYWHERE. The Grayl Geopress is the market's leading filtered water bottle protecting your tum from all the waterborne nasties. PLUS, you save money and the environment!
Single-use plastic bottles are a MASSIVE threat to marine life. Be a part of the solution and travel with a filter water bottle.
We've tested the Geopress rigorously from the icy heights of Pakistan to the tropical jungles of Cuba, and the results are in: it WORKS. Buy a Geopress: it's the last water bottle you'll ever buy.
Buy a Geopress!
Read the Review
11. Because of the Fragility of Existence
Life has been awfully strange recently, and it's hurt a lot of people. I'd hazard a guess that someone you know has died these past twelve months, corona or no corona. If not someone close to you, then someone in your second or third-degree.
And even if you haven't lost a loved one, you've no doubt registered how many people have. As of writing this, 2.36 million people have died due to COVID, and that's not counting all the deaths that went under the radar (plus all the other usual crap).
I'm not trying to be dark – I'm just being real. The world is in one of the most simultaneously interconnected yet tenuous states it's ever been in. We're living in the age of science: God has been philosophically dead for a while now (RIP). Instead, we're left with the cold objectivity of data and facts. And the data and facts suggest one thing-
We're royally fucked.
Both consciously and subconsciously, the narrative we're beginning to tell ourselves – particularly, our younger generations – is that we don't have much time left. Both personally and, quite potentially, as a species. We're seeing a decline in birth rates and withdrawals of retirement funds across nearly the entire board; indicators of our collective change in psychology.
I still have friends back home that have NEVER gone travelling. I have friends that have NEVER left the city (much less country) of their birth. I even have friends that have owned a van for nearly half-a-decade and still haven't lived the vanlife.
And when they tell me how much they just want to travel, all I want to do is shake them and yell (sternly but kindly) in their face. There is nothing stopping you but you (pandemics notwithstanding).
If you haven't travelled yet, there's no one to blame but yourself. It's easy and accessible to everyone. (Just look at the name of my site.)
And the hard truth of life is that you're going to die. And it could be soon.
So why are you waiting? Life is so short, and time is always now. There is only now.
Because the other hard truth? This planet we love so much? She's dying too; we're killing her. We don't have much longer.
And Finally… Because We Need Travel, and Travel Needs Us
The planet might not need us, but for now, we're here, whether it likes it or not. And we ARE going to explore and bathe in the majesty of this wonderful place…
Travel is intrinsic to our identity as a species. If we're talking recurring mythological motifs, there are none more classic than the hero's journey. We now refer to the guiding principles of The Broke Backpacker Manifesto.
A person ventures out from the mundanity of home into the chaos of the unknown. They stare down monumental challenges assisted in their path by both mentors and the Divine. Sacrifices must be made, deaths and rebirths lead to transformations, and then, through their atonement, they return home a hero.
Does that sound familiar? Well, I just described basically every story ever. But I also just described your story.
That is the journey of travel. We set out because we seek something more profound: we seek change, and we seek to better ourselves.
We can discuss the economics of tourism and how countless countries' need it for their economies. And how many jobs have been lost and are still being lost due to this world-halting pandemic. The world needs tourism – that much is clear.
But what's worse is that we're losing a piece of our identity. Without travel, there is no journey, and without the journey, there is no growth.
Maybe this doesn't resonate with everybody, but it will with the travellers amongst us. Those crazy and kooky humans I admonished before – the world does need them. They inspire us.
But remember: with that power comes great responsibility. 
A lot of people have not taken any lessons away from this pandemic. But there are no Before Times: there is only now. We don't get to go back.
As we travel and venture forth into this new world and embark on our individual journeys, do it with a conscious grace. Be good to those around you. Take something away from this pandemic.
Go journey, and when the time is right, return home… a hero.
---
Thanks for reading – that was fun! 😀
We bring you epic FREE content!
Find out how YOU can help support us.
We're a big site with a big team and this job isn't always easy. But we do it because we love it – we love providing epic and free content. We love the knowledge that our content keeps you adventuring. We don't ask for money, but if you'd like to find out how you can help the site in more organic ways, click the button below.
Thank you for your support 🙂
---
Bye for now, but not forever!
If you want MORE top-tier Broke Backpacker content like this, then sign up for our weekly newsletter below to get the latest and greatest!
And for transparency's sake, please know that some of the links in our content are affiliate links. That means that if you book your accommodation, buy your gear, or sort your insurance through our link, we earn a small commission (at no extra cost to you). That said, we only link to the gear we trust and never recommend services we don't believe are up to scratch. Again, thank you!