She met me at the border, all smiles and friendly hellos. I looked around nervously, dozens of police and soldiers eyed me suspiciously. I was the only gringo in sight. Sensing my discomfort, she bundled me into the back of a battered car and we made our way past numerous police-check points. A fat officer with a scrunched up face, kind of like an onion, peered into the back of the vehicle and spotted me. I handed over my passport. Esthela talked rapidly in Spanish and my passport was returned, we sped away from the check-point like criminals fleeing the scene of the crime.
I had been in touch with Esthela for a few months now. I had been nervous about visiting Venezuela, literally everybody I had met, including Venezuelans, had warned me that it was an extremely dangerous country. Seeking more information, I had turned to the Couchsurfing forums. I had received dozens of messages from Venezuelans beseeching me to go elsewhere or face certain death whilst exploring their country. I was left pondering, is it safe to visit Venezuela at all? Only Esthela had responded differently…
"It is a little dangerous here, sure. But, if you would like to come, I would love to show you around. You can stay with my parents and I can meet you at the border to help you get across safely"
Esthela had quickly become my guardian angel. Every time I heard a distressing rumour about Venezuela, I would ask her what was going on…
"Do bring toilet paper, it can be hard to get. Just bear in mind that the government-run media cannot be trusted and that Venezuelans themselves exaggerate a lot of the facts. We have some major shortages at the moment, if you can bring us some coffee we will love you forever"
In preparation for my arrival into Venezuela, I had hastily headed to the nearest Colombian shopping mall and stocked up on coffee and powdered milk before crossing the border.
Overnight, I joined a legion of international smugglers ferrying crucial yet apparently illegal supplies into Venezuela. Venezuela's spiralling inflation and crippled economy means that it is, in fact, more profitable to smuggle milk into the country than cocaine (not that I was thinking of becoming an international cocaine smuggler, I wasn't!).
With Esthela at my side, guiding me through the police border crossings, we had made it to San Cristobal, a small city just two hours from the Colombian-Venezuelan border. Here, I proudly presented Esthela's mum with coffee and milk, the whole family were delighted and we began an impromptu chess tournament. My backpacking adventure through Venezuela had really begun.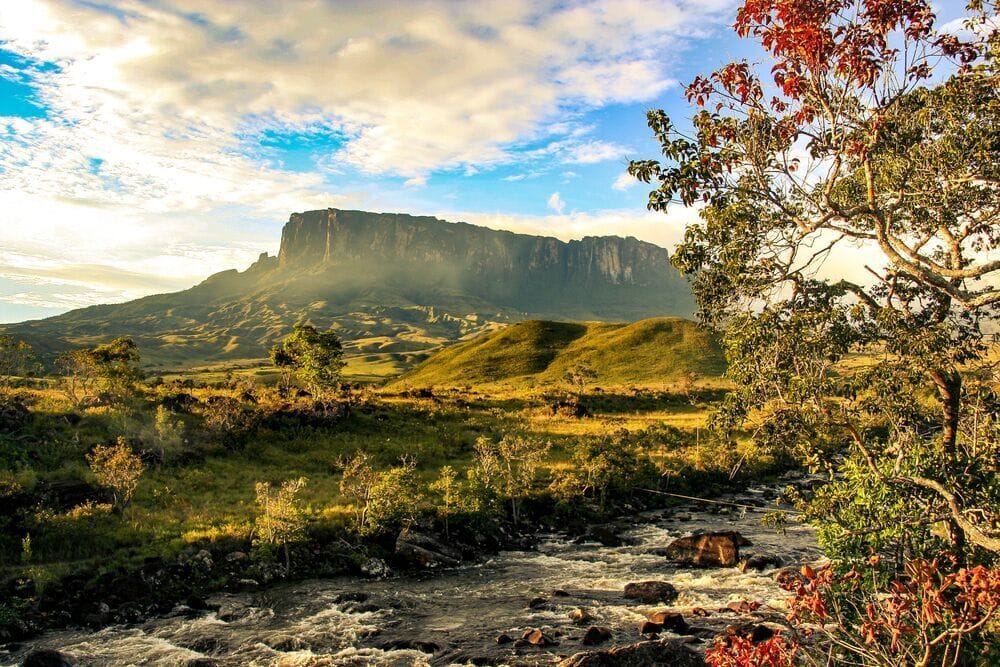 I spent the next two days exploring the surrounding area with Estella who helped me gain a first-hand insight into what the heck is going on in Venezuela at the moment, socially, economically and politically. With my head spinning I took due note of the practical advice she offered on how to backpack around Venezuela safely.
I have been involved with Couchsurfing for years. I have surfed over a hundred times and have a stack of decent references. For some reason however, throughout my travel in South America, I had found it extremely difficult to find a host.
Venezuela was to prove the exception to the rule; wonderful, kind and unique hosts such as Esthela seemed to be drawn to Couchsurfing; to helping foreign explorers discover Venezuela attractions safely. Whilst in the country, I met many wonderful people but the nicest, most helpful and most outgoing were always Couchsurfers. Couchsurfing Venezuela was a highlight of my South America backpacking adventure…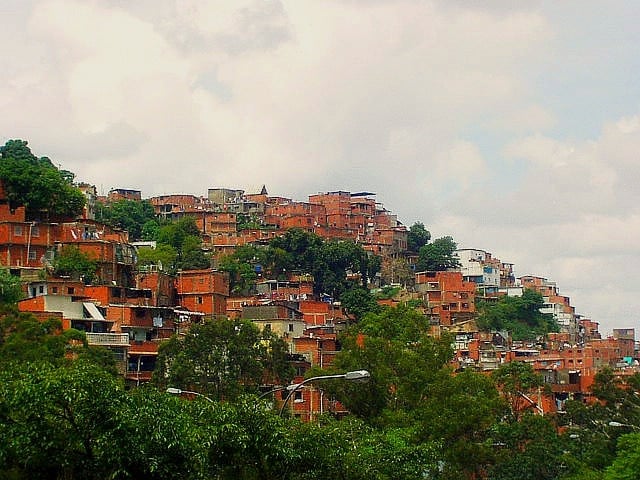 Couchsurfing may be dying a slow and painful death in some countries but, in Venezuela at least, it is flourishing. Venezuelans, keen to show the world that their crazy government does not represent all of Venezuela, are throwing open their doors, unrolling sleeping mats and inviting more and more travellers into their homes…
To Couchsurfing in Venezuela, and to the wonderful Esthela herself, I want to say a huge thank you – you're welcome in my home, wherever that may be, at any time 🙂
Get insured!
Even if you are only going on a short trip, you should always travel with insurance. Have fun on your Venezuela backpacking adventure but please do get insurance – take it from someone who has racked up tens of thousands of bucks on an insurance claim before, you need it.
As a wise man once said, if you can't afford travel insurance, you shouldn't be travelling – so be sure to get your backpacker insurance sorted before you head off on a backpacking adventure! Travelling without insurance would be fucking stupid. I highly recommend World Nomads.
As a wise man once said, if you can't afford travel insurance, you shouldn't be travelling. – so be sure to get your backpacker insurance sorted before you head off on a backpacking adventure! Travelling without insurance would be fucking stupid. I highly recommend World Nomads.
---
Find out how YOU can support the site.
We work hard to put out the best backpacker resources on the web for free! It's all about helping out our tribe of awesome backpacker readers (that's you!). Please visit the link to find out how you can help keep the site going 🙂
For the sake of transparency, some of the links in our content are affiliate links. This means that if you book your accommodation, buy a piece of gear, or sort your insurance through our link, we earn a small commission at no extra cost to you. We only link to stuff that members of the Broke Backpacker team has actually used and never endorse products or services that are not up to scratch. Thanks for your support!