Regular leaders of this blog will know that we are passionate about budget travel and cutting costs. We have told you all about bagging free rides by hitchhiking and finding free beds for the night through Couchsurfing.
But even the stingiest of budget travellers will concur that most travel budgets usually go on one (or two…) things – food and drink. After all, we all gotta eat, right? Furthermore, in these times of unprecedented inflation, the cost of living and waiting is getting more and more expensive all over the world.
We will look at a few top ways to save money on nutrition when on the road in this post.
Food Glorious Food
So yeah, all of us have to eat multiple times each day. And whilst food quite literally does grow on trees, we are nevertheless still obligated to pay for it, and so feeding ourselves each day can get quite expensive.
Now, some travellers are happy to live on the absolute basics, whereas other travellers want to actually enjoy themselves and sample the best local food on offer. Personally, I think that eating in local restaurants is an integral part of the travel experience (in fact, I visited Spain purely for the tapas bars), but other Broke Backpacker writers consider it a decadent indulgence and a drain on backpacking budgets!
But whatever your travel style, I guarantee that you will find some useful tips in this post to help you save money on eating when travelling. Let's begin!
Buy A Purifying Water Bottle
A healthy adult is advised to drink at least 3.5 litres of water per day. Furthermore, when spending time in hot countries and when spending time exploring cities, we usually need to drink even more water.
Whilst many countries have drinkable tap water and an abundance of water fountains, many do not and as such, travellers can end up blowing dollars each day just on staying hydrated. Buying water in plastic bottles can get expensive and is terrible for the environment.
The solution here is to buy a filtered, purifying water bottle. You can then fill it up from any tap, fountain or steam you find and safely hydrate yourself.
Book Accommodation With Cooking Facilities
I love to sample local restaurants, cafes and street foods, but I can't afford to do it all of the time. As such, I usually cook 1 to 2 meals per day in my accommodation. Therefore my top tip is always book accommodation that offers some kind of cooking facility. For example, most Airbnbs come with a kitchen, and many hostels have shared kitchens that you can use.
Make sure you always pay close attention to the listing description as sometimes the "kitchen" facilities can be little more than a microwave and/or fridge, which is not really useful at all.
Hotels and guest houses, on the other hand, usually do not have any kind of cooking facilities and so as a rule, I usually avoid them.
Eat On The Street
Pretty much anywhere you go on earth, street food is the cheapest food here is. Seriously now, street bhaji's in India cost as little as $0.10, and even expensive destinations like the US have food trucks that charge a fraction of even a budget diner.
Street food, by the way, is typically amongst the tastiest and most authentic food that a destination can offer. I know that some travellers are a bit concerned about the hygiene standards of the street, and it is true that sometimes some street foods can upset delicate western stomachs, but this is rare – just use common sense.
Note that these days there are even gourmet street food stalls. These can actually be very pricey, but check out offermate.co.uk and browse special offers if you fancy trying one to see if you can save some bucks.
Dumpster Dive
If you are on an extreme budget, then dumpster diving is a great way to eat for free. I know that this does not appeal to many of you, but for those who have the guts and the know-how, dumpster diving behind supermarkets can be a great way to get your hands on delicious, perfectly edible food for free.
Obviously, you will need some cooking facilities in order to be able to cook up your yield, so see point number 2 on this list…
Look For Restaurant Offers
Eating out is always going to cost. However, for many of us, a good meal in a local restaurant can be a high point of a trip and is something we are willing to pay for. However, great savings can be made by scouring the local dining scene for offers. Many eateries offer "early bird specials" or run 2 for 1 meal offers on certain days of the week. It always pays to spend a bur of time window shopping the local eateries in your travel destination and making a note of any offers you see.
And then, of course, there's the internet. You can browse the online flyers for local restaurants on-site like offermate.us and see what you can find.
Pre-Load on Booze
If you are fond of a tipple, then you already know that indulging that fondness can obliterate a travel budget. Seriously now, a bottle of wine can cost as much as a meal and a night out drinking in the bars of Budapest can cost as much as your flight to Budapest.
Therefore I like to pre-load on booze before going out for a night. Simply find a local off licence or wine store, buy a few beers and then drink them in the street or park (if this is legal) or back at your accommodation if not.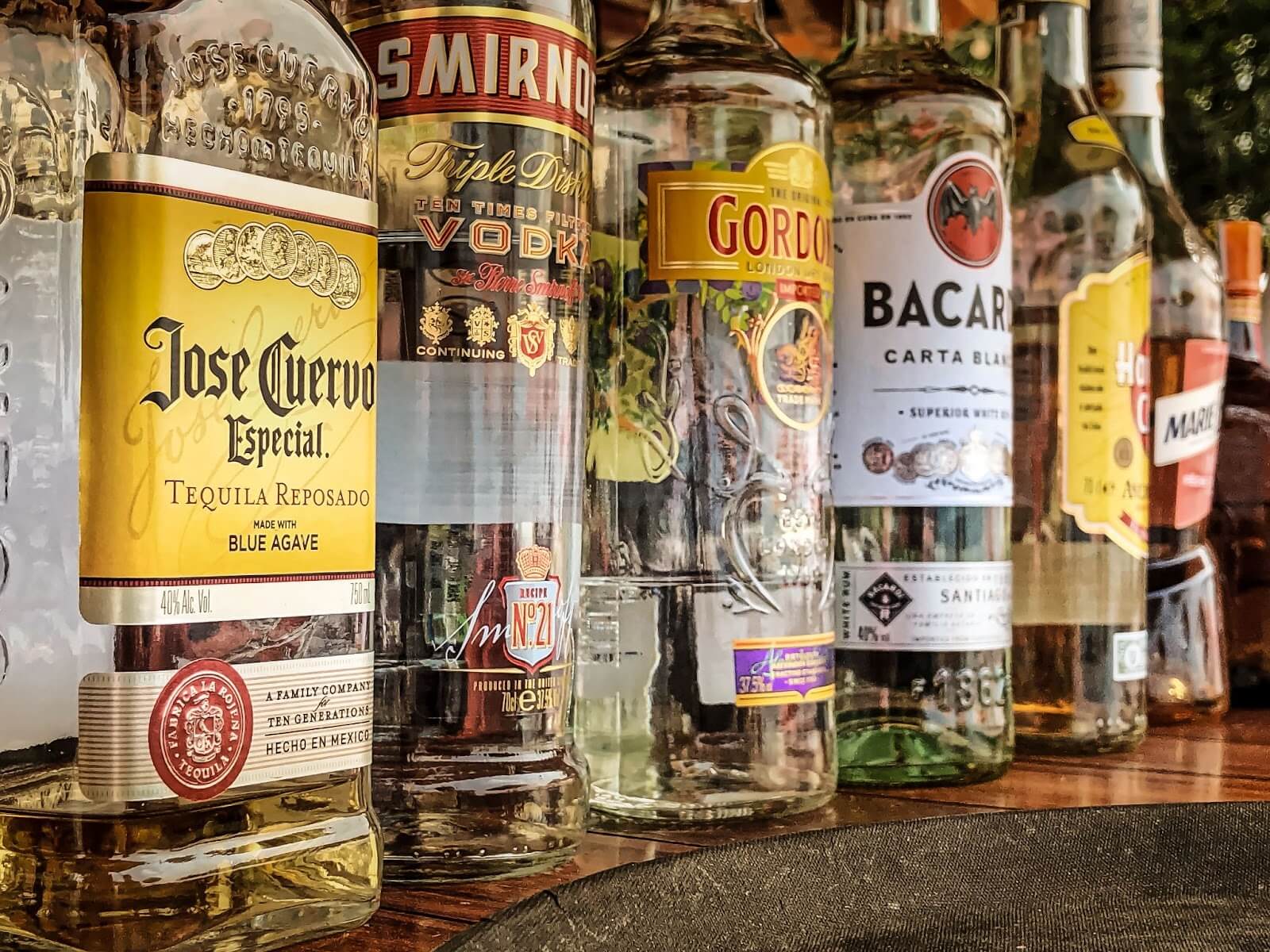 Final Thoughts on Eating For Cheap
We hope you found that post helpful. There are some truly delicious dishes out there for you to try on your travels, and now you know how to do it for cheap! If you have any tips or tricks of your own to share, do let us know in the comments below.