The more time you spend living out of a backpack, the more important each ounce you pack becomes. From my headwear down to my sneakers, every piece I stuff into my life requires versatility and durability.
While socks don't always garner the same attention as other parts of the parcel, they're a common culprit of blisters and weary feet. We spend all day on foot and yet neglect them. You wouldn't embark on a thorough hike in a lacklustre pair of hiking boots, so why should your socks be any different?
You might not expect a bunch of broke backpackers to swear by $25 socks, but I have seen the light. One pair of smartwool socks outlasts, outsmells, and outwarms the competition to more than justify the higher price point.
Cheap socks may be fine on mile one, but by mile 100 every inch of your footwear will have been tested, and only a few socksmakers can truly stand up to the test of long distances. Brands like Smartwool have zigged when the general marked has zagged by providing expensive socks built to last instead of focusing on the cheapest production costs possible.
The end result is a more sustainable and eventually more affordable sock option that fits snug underneath your feet for years instead of months. Smartwool socks are protected by a go far, feel-good guarantee that protects your purchase for two years.
You won't find many other socks out there with these kinds of guarantees attached to the logo, and the Smartwool brand has proven more than capable of backing up their claims. So, let's break down their most popular options and introduce you to the safest bet in the sock industry.
Today, we're going to look at a sock specialist that provides loads of different high-quality sock options to bring together your entire kit.
Smartwool Socks Overview
These are no ordinary socks. 
The folks at Smartwool got fed up with getting the same ordinary and boring socks every Christmas (thanks, Aunt Michele!) They watched as countless cotton performers failed to live up to big moments and cursed the myriad holes that appeared after a few weeks of heavy lifting. 
But the last straw was cold toes at the end of long ski outings. Nothing is more frustrating than ending a great day on the slopes early because of freezing toes. They found a void and filled it.  
To bring warmth to the furthest extremities, Smartwool took a look at a material often relied on as a sturdy base layer, Merino wool. They found the breathable, odour resistant, temperature regulation, and durability to translate well from your core to your tiptoes, and the first performance Merino wool ski socks were born. 
From their beginnings on the high mountains, Smartwool has come down to sea level and expanded their arsenal to provide the best hiking, skiing, climbing, and living socks on the market. 
Today, their pledge manifests in a variety of socks covered by a two year warranty, longer than the lifespan of most more affordable sock six-packs! 
Built for all sorts of outdoor adventures, you're sure to find a great pair of Smartwool Socks that will last a decade and serve as a warm but airy pair of high-quality footwear wherever the stoke takes you. 
Let's take a look at their wide-ranging product lines and find your perfect pair. 
Cable II Socks
> $
> Fits across every ankle
> Muted look and comfortable fit
Best Products From Smartwool Socks

Do You Want to Travel FOREVER??
Pop your email in below to get a FREE copy of 'How to Travel the World on $10 a Day!'.
This extra splash of cushion is all you need to hike happy for four seasons and across all kinds of terrain. These socks come with an extra bit of 'oomph' around the base of the sock to hold up strong on mile 30, and finish things off with a calm, two-tone fit that always clicks. 
The cushion on these cruisers protects across the length of the sock, so you can comfortably slide into mid-length uppers and stay fresh. Trust in the merino wool to keep things warm without getting sweaty and get exploring.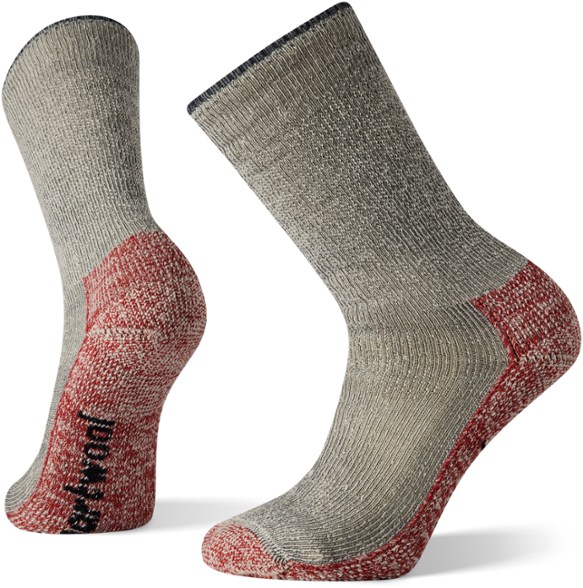 The mountaineer model performs best when things start to turn south for winter. The mountaineer maximum means an extra coating of thick wool across the heart of the sock that keeps your toes warm through bitter cold.  
These socks are made up of over 70% merino wool to provide warmth well above the lightweight units. Combined with that wool is a wonderful blend of recycled nylon and elastane that keeps the heavy-duty sock flexible and free as the breeze. 
Every now and then it's time to break out the heavy hitters. These simple crew socks are some of Smartwool's heaviest options for hikers heading deep into the heart of winter or anyone who wants an extra inch of comfort underneath every step. 
Anyone who's confronted with a bit of free space in their boot can fill things out nicely. The high quality wool will keep these heavy-duty socks from pooling up moisture and keep your feet fresh as well as any pair of socks from winter through summer.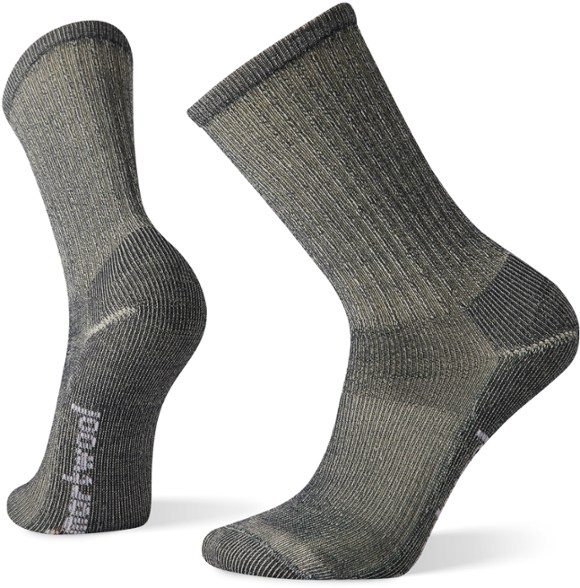 On the other end of the scale are these lightweight killers. By forgoing Smartwools usual reliance on Merino wool for a more balanced approach, these comfy socks are some of the brand's most breathable footwear. 
The key lies in the 54% nylon binding that stretches the sock out and opens up microscopically to bring in extra air flow. Smartwool made sure to keep plenty of protections in their lightweight socks by extending the cushioning through the Achilles and lines of reinforcement across the archway. The result is a summer-ready sock that stays comfortable as the miles start to climb. 
The best present of all… is CONVENIENCE!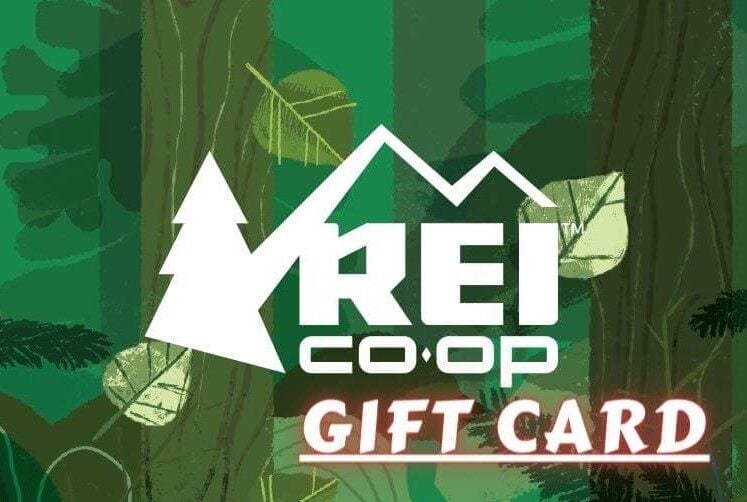 Now, you could spend a fat chunk of $$$ on the WRONG present for someone. Wrong size hiking boots, wrong fit backpack, wrong shape sleeping bag… As any adventurer will tell you, gear is a personal choice.
So give the adventurer in your life the gift of convenience: buy them an REI Co-op gift card! REI is The Broke Backpacker's retailer of choice for ALL things outdoors, and an REI gift card is the perfect present you can buy from them. And then you won't have to keep the receipt. 😉
Buy on REI!
To inspire you to reach the mountaintop, Smartwool stuck a sweeping vista across these high performance hiking socks and finished off the pair with high-tech comfort down to the pinky toe. Thanks to the pine-encrusted treeline you see across the crew, these socks are as comfortable as they are good-looking. 
Light cushioning and a mid-length reach stay breathable and durable for miles and miles, so you can focus on looking up at the beauty around you and let your boots do the walking. 
As the original driving force behind this sock giant, you better believe Smartwool took some serious time and effort to design these cushy ski socks. They even finished off the knee-high piledrivers with a colourful pattern and an artistic flourish to sweeten the pot, but don't let the pretty face fool you.  
The real work is inside every stitching that keeps these socks warm and breathable on the lift and while bombing hills. The patterns disguise body-mapped mesh zones that bend and fold to your ski boots and individual ankles for all-day comfort. 
Whether cross-country skiing or spending the day in the lift line, keep your feet out of mind and focus on having a blast. 
Any sock maker needs a standard, and this basic Cable II sock fits across every ankle. It may not be a niche performer like many other of Smartwool's lines, but not every sock needs to be a specialist. Instead, this warm and fuzzy option has a muted look and comfortable fit that wraps the feet in all-day comfort, whether around the house or on the trail. 
The cable knit fits along many comfortable wool sweaters and matches every outfit. These everyday crews have just as many high performing materials in the stitching as any other pair of Smartwool socks and bring an extra level of comfort wherever the day takes you. 

Unlock the The Broke Backpacker's GREATEST Travel Secrets!
You pop your email here, and we promise to send you only travel content that's actually relevant — sounds like a pretty good deal to us!
Final Thoughts on Smartwool Socks
We've introduced you to some downright high performance socks, beautiful patterns, and some working-class heroes. No matter which pair of Smartwool Socks best fit your feet, you can't go wrong wielding the comfort and warmth of Merino Wool to keep you on your toes. 
The beauty of Smartwool isn't just in the warmth and comfort, but also in the breathability. Unlike many synthetic materials, Merino natural repels water and stays incredibly light while keeping your toes fresh. 
If you're shopping for merino wool, there's only one true source: New Zealand. Smartwool socks are sourced from Merino wool's home country to guarantee only the best thread in the business makes it to your doorstep. 
From cold days around the house to warm afternoon's on the mountaintop, there is no pair of socks on the market with more thought and attention to detail than Smartwool. Say good by to stinky feet and frozen toes and spend more time outside with these powerhouse socks. 
---
Bye for now, but not forever!
If you want MORE top-tier Broke Backpacker content like this, then sign up for our weekly newsletter below to get the latest and greatest!
And for transparency's sake, please know that some of the links in our content are affiliate links. That means that if you book your accommodation, buy your gear, or sort your insurance through our link, we earn a small commission (at no extra cost to you). That said, we only link to the gear we trust and never recommend services we don't believe are up to scratch. Again, thank you!