South Africa is a big-hitter destination. Tons of culture, history, natural wonders, wildlife, and wineries combine for a magical place. Thankfully, South Africa is slowly reopening for tourism, even though Coronavirus is currently causing mayhem and messing up travel plans across the world.
We've written this informative guide to South Africa's COVID entry requirements to break it all down for you. It can be hard to work things out, but in our post, we'll be covering travel restrictions in South Africa, which countries are allowed in, and what its New Normal looks like.
This guide is everything YOU NEED TO KNOW for travelling to South Africa in 2020.
A message from Will, the OG Broke Backpacker
Amigos, let's face the facts: travel isn't what it was. Things have changed.
We strive at The Broke Backpacker to be the best source of up-to-date and relevant information in the travel-sphere. All the information here was sourced, checked, double-checked, and published on 05/11/2020. While the information was correct then—and we will outline any changes and updates that we do make in the future—it's important to respect the immense changeability of this topic.
If you're going to be travelling amongst the coronavirus world, you need to, do your own research and do it hard. No one blog or website is a sufficient source, and even if it was, it might all just go tits up anyway.
This information changes more often than I fart in a day. Tread with caution.
And if you do see some misinformation, please leave a (constructive) comment so that we can patch it up! We really do appreciate your support and input in these weirdest of times.
Who Can Travel to South Africa Right Now?
After declaring a national state of disaster on 15th March 2020 and imposing a travel ban, South Africa's borders have re-opened for international tourism as of 1st October 2020. But only those from 'low' or 'medium risk' countries are permitted to travel to South Africa.
These countries' are one's where infection rates of COVID-19 are less than or equal to that of South Africa. The list is actually sizeable. Major countries allowed include;
Australia
Japan
New Zealand
Singapore
Sweden
and UAE.
For the avoidance of doubt, the UK, USA and Canada are NOT currently considered 'low' or 'medium risk' and as such citizens are not permitted to enter South Africa.
Countries on the following list are high-risk countries and will not be allowed to enter South Africa:
Argentina
Bangladesh
Belgium
Brazil
Canada
Chile
Colombia
France
Germany
India
Indonesia
Iran
Iraq
Italy
Mexico
Netherlands
Peru
Philippines
Russia
Spain
United Kingdom
USA
If your nationality is one of the above, but you have spent 10 days or more in a country the South African government has deemed as low risk immediately before entering South Africa, then you may be entitled to enter.
As with many things during this time, this list is subject to change. Check for regular updates on the South African Department of Home Affairs website before booking and commencing your trip.
Business travellers from 'high risk' countries, however, are permitted to enter South Africa. They must apply via email to the Minister of Home Affairs, stating their reasons for entering South Africa for business.
Included in this email must be:
A copy of your passport and/or temporary residence visa
Proof of business to be conducted in South Africa
Proof of travel itinerary
Proof of accommodation/address in South Africa
Other exemptions made for those from high risk countries include diplomats, investors, sports professionals, and international students.
Those travelling for a funeral or medical reasons may write to this email address, making sure to include: reasons why your travel is essential; a copy of your passport and/or visa for South Africa; and proof of accommodation while in South Africa.
Can Americans travel to South Africa?
Unfortunately, American tourists are not permitted to enter South Africa at the moment.
Here's hoping that things will change. For now, at least you can take notes as our travel guide to South Africa's travel restrictions may help you plan your trips here in the future. If you are American, why not use this time to take an epic US Roadtrip or plan an RV Trip across the great nation?
Alas, it's hard days for the Americanos, but have no fear! We've put together a couple of sexy COVID-proof travel guides that may just help you plan your travels through the Ragnarok times:
What Are the COVID-19 Entry Requirements for South Africa?
South Africa's entry requirements are fairly simple for those from low/medium risk countries (i.e. any country not on the above list) and for business travellers from high-risk countries. Of course, there are particular details you should know before travelling:
Entry requirements for travel to South Africa state that all incoming visitors need to have a negative PCR test before entering the country.
The PCR test must be taken no longer than 72 hours before arrival in South Africa. It must be carried out in the country of origin, should be conducted by a certified medical practitioner, and must be named and signed by said practitioner.
Upon arrival to their port of entry, travellers will also be subject to screening for symptoms of COVID-19. Those displaying symptoms of COVID-19 will then have to take a mandatory PCR test, at the traveller's cost.
There are no compulsory quarantine-on-arrival travel requirements in South Africa. However, there are instances where quarantine will be necessary.
If you fail to provide prior PCR test results on arrival, you will be taken for compulsory quarantine at a government designated facility.
If you test positive having showed COVID-19 symptoms during screening at point of arrival, you'll have to quarantine for 10 days at a designated site.
In both instances, you won't have any choice regarding where you stay; accommodation sites are designated by the South African government. Costs will be paid for by the traveller.
It is unclear how long quarantine will last for those failing to produce test results.
Travellers will also have to download an app to comply with South Africa's entry requirements. COVID Alert SA, which tracks contact via Bluetooth, brings "smartphones and individual might to the collective fight against COVID-19."
Travellers to South Africa are required to provide their accommodation address. This is just in case you need to quarantine during your stay.
Prior to travel, business travellers from high risk countries will also have to state their accommodation/residence address during their stay in South Africa. They will also have to provide details of their planned itinerary.
South African visa requirements are still the same as before COVID appeared. This means that no more additional paperwork than normal is necessary should you need to apply for a visa.
Here are the visa requirements in a nutshell:
Those with an African Union Passport (African Union Laissez Passer) may enter South Africa visa-free for up to 90 days
Citizens from 80 countries may also enter South Africa without a visa (between 30 and 90 days)
You can check to see if your country is visa-free or not on this government list.
Travel to South Africa currently requires mandatory travel insurance. This is to cover the costs of both a COVID-19 test (in case of showing symptoms at port of entry) and for accommodation at a quarantine site (in case of positive result).
See our insurance section for more info and make sure you get the right coverage.
https://www.gov.uk/guidance/foreign-travel-insurance
https://www.travelnews.co.za/article/government-insurance-requirements-make-travel-impossible
South Africa's Travel Restrictions – On the Ground in South Africa
Though South Africa is still operating under a national state of disaster, the current "alert level" was lowered from Level 2 to Level 1 as of midnight on 20th September. That means moving around the country is less restricted, but there are still New Normal guidelines in place to follow:
Avoid direct contact (handshakes, hugs, etc.)
Stay indoors as much as possible
Wash/sanitise hands where possible
Avoid public spaces
Everyone is required to wear a mask when in public. That means all public spaces including:
Public transport
Beaches (except when engaged in physical activity)
Public spaces such as museums, libraries, etc.
The South Africa government recommends that members of the public wear only cloth face masks/coverings. This is so that surgical masks do not become a scarcity for health workers.
Not wearing a mask in public could result in a fine and, possibly, arrest.
It is also important to note that there is currently a national curfew in place from midnight to 4:00 a.m.
Wondering where to stay on a trip to South Africa? Check out our area guides!
What Tourist Services Have Reopened in South Africa?
Many services and cultural spaces have reopened in South Africa, but the majority are operating at a reduced capacity and with New Normal regulations in place. These include:
National parks (this means you can see the big animals!)
Guesthouses, campsites, hotels, etc.
Theatres
Shopping malls
Beaches
Hiking trails
Many venues are only accepting 50% of their regular capacity, so it's important to book ahead and plan in advance. Other restrictions in place include reduced alcohol on sale on-site, and having to wear a cloth face mask at all times, for example.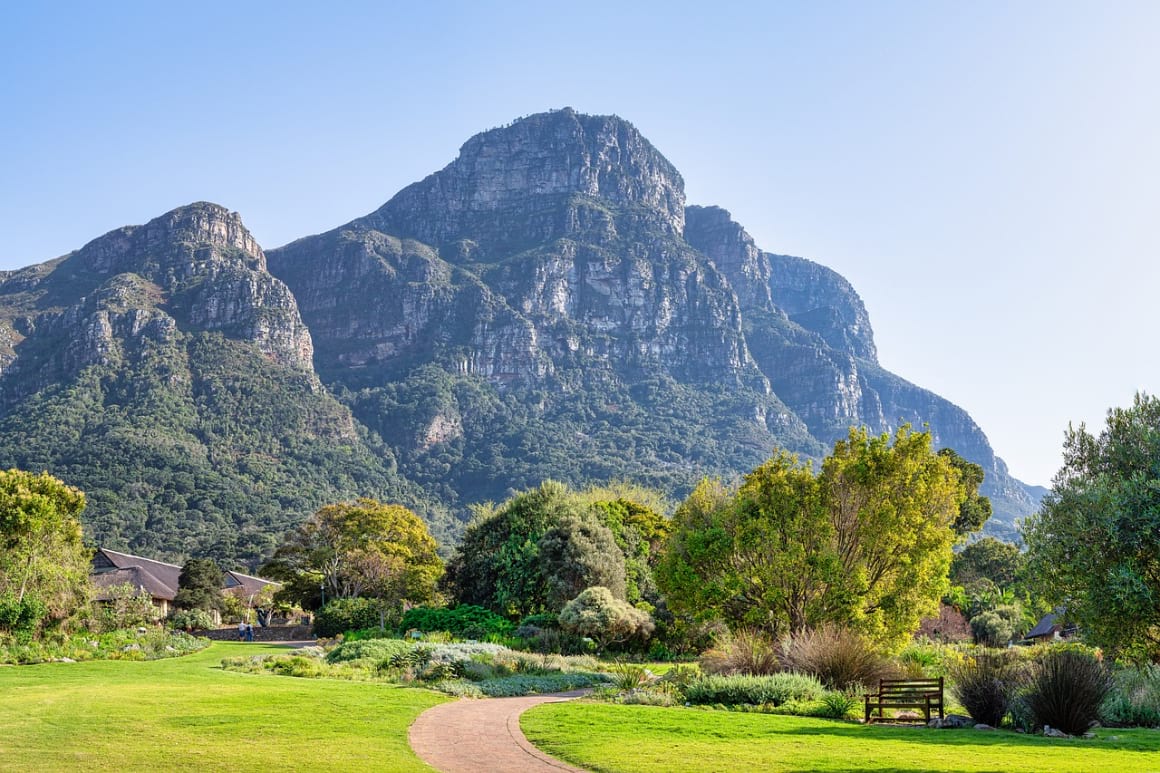 Travel Insurance is currently a mandatory entry requirement for South Africa.
Keeping yourself covered against coronavirus mishaps is a complex subject, however, Americans get it easy. Our favourite insurance provider World Nomads just got favourite-r! They're covering Americans against COVID-related incidents and will also count for countries where corona coverage is a requirement.
However, World Nomads are not offering COVID-19 cover to to citizens from most other countries.
Is there a backup option? Sure is—SafetyWing Travel Insurance! SafetyWing is the cheap, long-term insurance for cheap, long-term travellers. And now, they've stepped up to the plate covering travellers and digital nomads against the scourge… at a bargain! However, note that SafetyWing DO NOT cover the costs of Quarantine so their policy may not satisfy the current South Africa entry requirements.
And if neither of those two choices are right for you? Well, in that case, I strongly, strongly, strongly recommend doing your own research on the top travel insurance companies and finding one right for your trip.
The Best Travel Backpack?!
Pssssst! Not picked the perfect travel backpack yet? The Broke Backpacker team has tried out over thirty backpacks this year! Our favourite carry on backpack is the Nomatic Travel Bag.
Read our full review!
And Keep Smiling
South Africa is still an incredible destination. There are entry restrictions, and a few New Normal guidelines to heed, but it remains the same beautiful country.
It's an awesome place alright, but if your country is on the no-fly "high risk" list there's always the future to look forward to. It's 2020: by now you should know that anything could happen!
If you're able to travel to South Africa at the moment, lucky you. Exploring this amazing country and its boundless, wild nature is the perfect antidote to the summer that never was.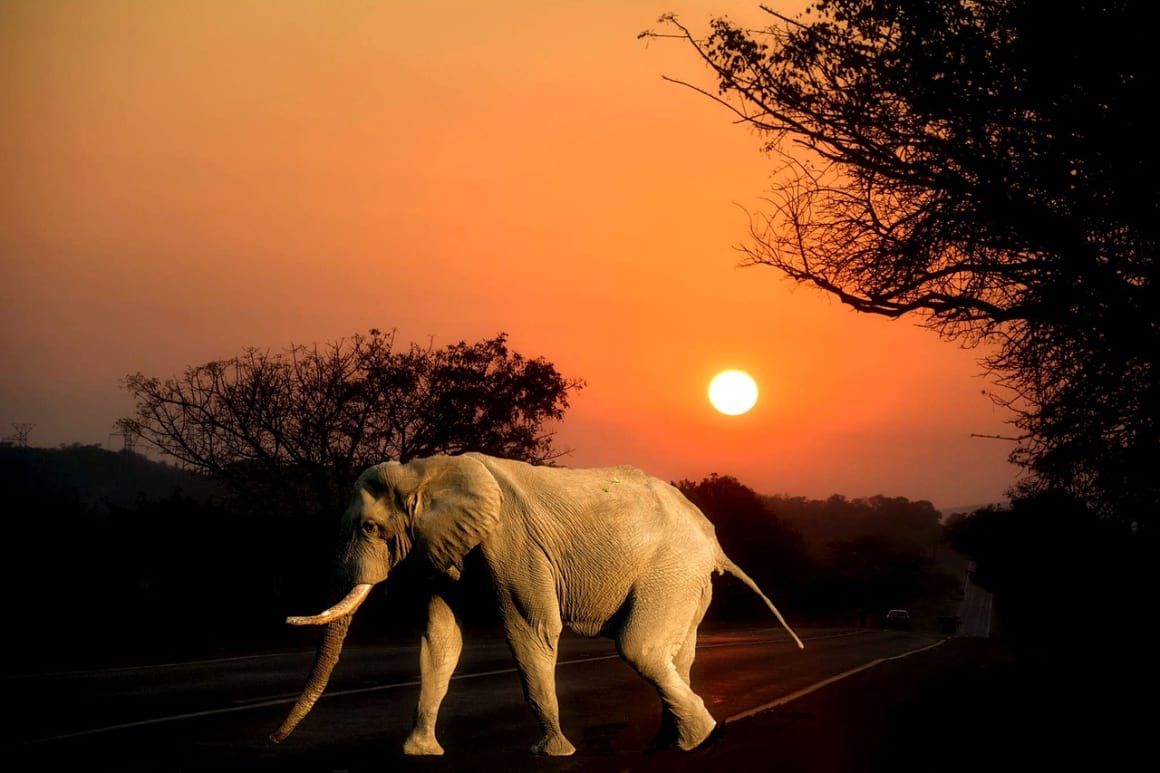 Yay for transparency! Some of the links in this post are affiliate links. This means that if you book your accommodation, buy a book or sort your insurance, I'll earn a small commission at no extra cost to you. I only link to stuff I've actually used and never endorse crap. Your support helps me keep the site going.