Thanks for joining us!
You are now signed up for the Epic Backpacker Tours newsletter! Your first email has already arrived and is already awaiting your perusal.
From now on, you'll be receiving regular updates from the Epic Backpacker Tours team. You can expect details about trip itineraries, epic announcements, and even some juicy discounts. You can opt-out at any time, however, we really think you ought to stick around ?
Why's that you ask? 
Well, for starters…
We're leading adventures unlike anything you've ever experienced.
Why Join Epic Backpacker Tours?
The concept is simple…
Take a small group of explorers deep into some of the world's most undiscovered countries to meet the locals, hike through the mountains, and sip rum under the starry skies.
The whole point of travel, for me anyway, is to expand your horizons, step out of your comfort zone, challenge yourself, learn some shit, make some new friends and come away with some adventure stories… This is the experience that I want to offer you guys.
Adventure by day, chill by night, a trip with a difference and for a reasonable price. Let us take care of the logistics and planning so you can focus on your adventure of a lifetime…
Join us on the adventure of a lifetime with like-minded travellers!
Video Awesomeness from a Recent Expedition in Pakistan
Where Does Epic Backpacker Tours Go?
Places like Pakistan and Iran are truly amazing countries, but they can be extremely tough and frustrating places to explore as a solo backpacker, especially if you are short on time.
We are extremely well connected in the countries where we offer adventure tours and can show you the best that each has to offer. Our unique connections allow us to explore areas rarely visited by foreigners and to meet with remote communities in the mountains.
We come from a professional adventure background and with over twenty years of combined experience trekking and hiking across the world, we live, breathe and dream adventure. Come and discover new frontiers with us!
Pakistan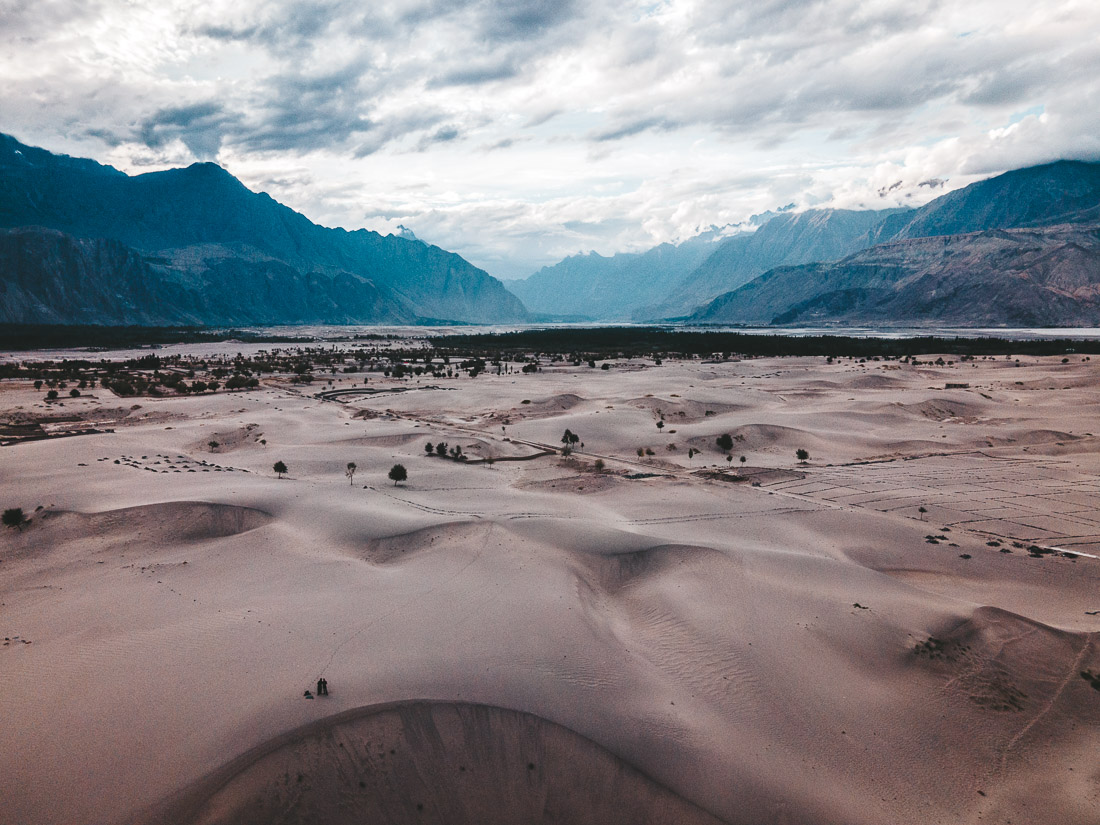 Exploring the untold wonders of one of the most untouched sectors of the Roof of the World.
Nepal is old news and the Himalayas are overdone (and honestly kinda touristic in a lot of spots). If you want truly off-track exploration material…
You have to go to Pakistan.
Pakistan is another world. A primordial and shifting landscape of mysterious communities and some of the most breathtaking and dangerous peaks in the entire world – the Karakoram range.
Pakistan is our wheelhouse. We've spent a lot of time carving trails and making connections in this overlooked gem of South Asia. So much so, that we've now perfected three adventure itineraries for Pakistan:
1. The Ultimate Karakoram Adventure
2. Trekking in the Land of Giants
At Epic Backpacker Tours, we're big fans of Pakistan. Come join us on a tour and see why.
Iran
Speaking of overlooked gems, enter Iran.
Iran first came onto our radar during Will's backpacking adventures across the Asian continent. Iran is an absolute treat for backpackers: it's people are lovely, and the country is brimming with cultural wonderment, and it's old. Like, one of the most ancient civilizations old.
If you're a lover of Old World goodness and like to mix your unearthing of ancient history, gorgeous people, and (insanely) mouth-watering food with a spot of adventure and epic scenery, then you need to Step into Persia with us. Read About Our Iran Tour
Kyrgyzstan
Central Asia and the Great Eurasian Steppe region. Before nomads were digital, they rode horses and moved with the seasons, and this is where they did it.
Pakistan may be overlooked by trekkers and Iran by backpackers, but the steppes of Central Asia are overlooked by everyone. The secrets of Kyrgyzstan are simply waiting to be unlocked.
It's not just the natural marvel of a terrain near-forgotten by the tourism industry, but also the near-unknown mysticism of the nomadic Kyrgyz people. There's something otherworldly about Kyrgyzstan, and now we're giving you the opportunity to peek behind the Iron Curtain and Discover the Celestial Mountains.
Ready to Make a Move? Get in Touch!
What People Are Saying
This was the first time I travelled with a group tour, and it was the best decision I could've made for Pakistan. Looking back, it would've been borderline impossible to have the experiences and access to areas without. Plus, I got to meet an absolutely rad bunch of seasoned travellers! They were all examples of how awesome life is when you follow your gut and do what is important to you. It' not an exaggeration to say that these few short weeks were life-changing.?????????

Ben Yan

2019 Team Member

EBT was the best decision I have ever made travelling. From the awesome guides to the amazing experiences, Chris and his team showed us all a side of Pakistan you couldn't get any other way. As someone who normally avoids group travel at all costs, EBT was far from a cookie cutter experience. Travelling through Pakistan with Chris felt like a trip with friends and family, and not a dreaded group tour. I will forever be grateful to EBT for opening up such an amazing part of the world to me, and for allowing me to experience it as fully and uniquely as I wanted. Can't wait to come back again soon, and I'm already planning another trip with EBT in the future!

Kylie Johnson

2019 Team Member

Travelling in Pakistan with EBT was a truly unique experience that has opened my heart and mind as to what is possible in group travel. There's always a little hesitation when committing to spending time, and let's face it, hard earned coin, on the unknown. Months after I've returned home, I'm still unable to articulate exactly what made this trip so special, but I know that it wouldn't have been ?????possible without the EBT team. Pakistan is an incredible country filled with the kindest of souls, the highest of mountains and the greatest of hardships, and i'm so thankful I took this chance on the unknown. This experience isn't for everyone, but if you think it MIGHT be for you…. it is. Thanks EBT for making this possible.

Cass Hay

2019 Team Member

Pakistan can be a tough country to travel in – with its troubled politics and patchy infrastructure – but our guide Chris made every second a breeze, taking all challenges in his stride and showing wisdom and leadership well beyond his years. Chris believes in Pakistan and its people, and he believes in the value of journeys shared with others and family cultivated on the road. Honesty and integrity are at the heart of what he does, and this really shines through in his work as a guide. He also makes great coffee – whether at 5am in an empty guesthouse or half way up a Himalayan peak."

Will De Villers

2018 Team Member

My favorite experience of the tour was during the Fairy Meadows segment of the trip. Our group spent an entire day hiking up to the basecamp of Nanga Parbat, the western anchor of the Himalayan mountain range. The next day, Chris used his free time to take me on a fast-paced hike back up the mountain. We continued past basecamp and ditched the trail towards the top of sub peak that was over 14,500 feet in elevation. Once we made it to the top, we found ourselves surrounded by epic views of white mountains, beautiful seracs, and jagged saw-tooth glaciers. We each added a rock to the cairn at the top and then took a moment of silence so that we could take it all in and remember the moment. On the way down, Chris gave me tips on trekking, international travel, and general life advice. It was definitely the best hike that I have ever been on and added another top highlight to an already incredible journey ."

Dan McGinnis

2018 Team Member

Thank you for being such a fabulous leader for our travels through Pakistan. From my experience, a lot goes on behind the scenes and many people don't realize how much it takes to organize and keep things going smoothly. EBT handled everything beautifully. Thank you for being supportive and kind!"

Alicia Anne Bjerkseth

2018 Team Member

Thank you for everything!! You have been such a pleasure to work with and I cannot thank you enough for arranging this special trip for us. We had the trip of a lifetime. It was incredible. Everything. We all had a blast. The itinerary was just perfect. We even enjoyed the long drive… and got the most amazing driver, Mushtaq, as a result of the change of plans! Our EBT staff were awesome. All the work they did behind the scenes was very smooth and definitely didn't go unnoticed…especially with the change of plans in the beginning!"

Lauren More

2018 Team Member

Thank you for everything!! You have been such a pleasure to work with and I cannot thank you enough for arranging this special trip for us. We had the trip of a lifetime. It was incredible. Everything. We all had a blast. The itinerary was just perfect. We even enjoyed the long drive… and got the most amazing driver, Mushtaq, as a result of the change of plans! Our EBT staff were awesome. All the work they did behind the scenes was very smooth and definitely didn't go unnoticed…especially with the change of plans in the beginning!"

Joel De Vrij

2017 Team Member