Australia is a very special country indeed.
The country is descended directly from the British (not withstanding the indigenous people of course) and, generally considered to have a decidedly western culture. However, because of its location down under at the far side of the world, the Aussie manners and customs are still that little bit different to the rest of the world.
And, of course, there are also things that only the true "ozzies" know to do in order make the most of their country when traveling. Here you can find the those things you shouldn't do and the places you better avoid when backpacking Australia.
1. Swimming or hiking when there is no one else around.
Australia is great for water lovers. There are gorgeous oceans all around, rivers, lakes and lagoons as well as awesome water parks. Whether you are into swimming, diving or jet ski-ing, you can do it in Oz.
However, if ever you a body of water but you don't see locals doing these activities, be sure that there is a reason why. Swimming or hiking alone might be dangerous at certain times because animals go hunting… So, when in Rome, do as the Romans do and don't get eaten by a Crocodile.
2. Falling into the tourist's traps
Australia is not a cheap country to travel and its costs of living are on a par with anywhere in the Western world. However, it can end up being a very expensive country to travel if you don't watch the pennies and if you fall into some of the usual tourist traps.
Two examples – drinking a cup of coffee in the CBD –downtown- for 10$, or paying extra money to park at the airport are but two of the most common touristic mistakes. The coffee shops outside the city center are way, way cheaper and just as tasty if not better.
As for parking, when you fly from international airports such as Sydeny, Perth or Melbourne, Parkos offers low cost parking in car parks close to the airports, so you don't need to spend a lot of time parking your car and getting to the airport. You'll save money if you compare these parkings with the designated airport car parks fares.
3. Going to the zoo and pay to see kangaroos or dolphins
Animal tourism anywhere in any context is questionable and we advise caution in all cases. We are however, certainly not a fan of Zoo's.
Obviously no trip Down Under is complete without seeing a Kangaroo. However you can easily see them in nature both in Kangaroo island in Adeladia and in Byron Bay.
4. Going to Byron Bay or Gold Coast in November and December
Sure, Byron Bay and the Gold Coast are two of the countries most popular destinations and with good reason.
However, please, please, please avoid these destinations in November and December as this is Australian summer holiday. "Schoolies", are the recent graduates from High School, and they always decide to go to Gold Coast and Byron to celebrate and get drunk…
And being surrounded by drunken adolescent is no fun. Or is it…
5. Drinking alcohol on the street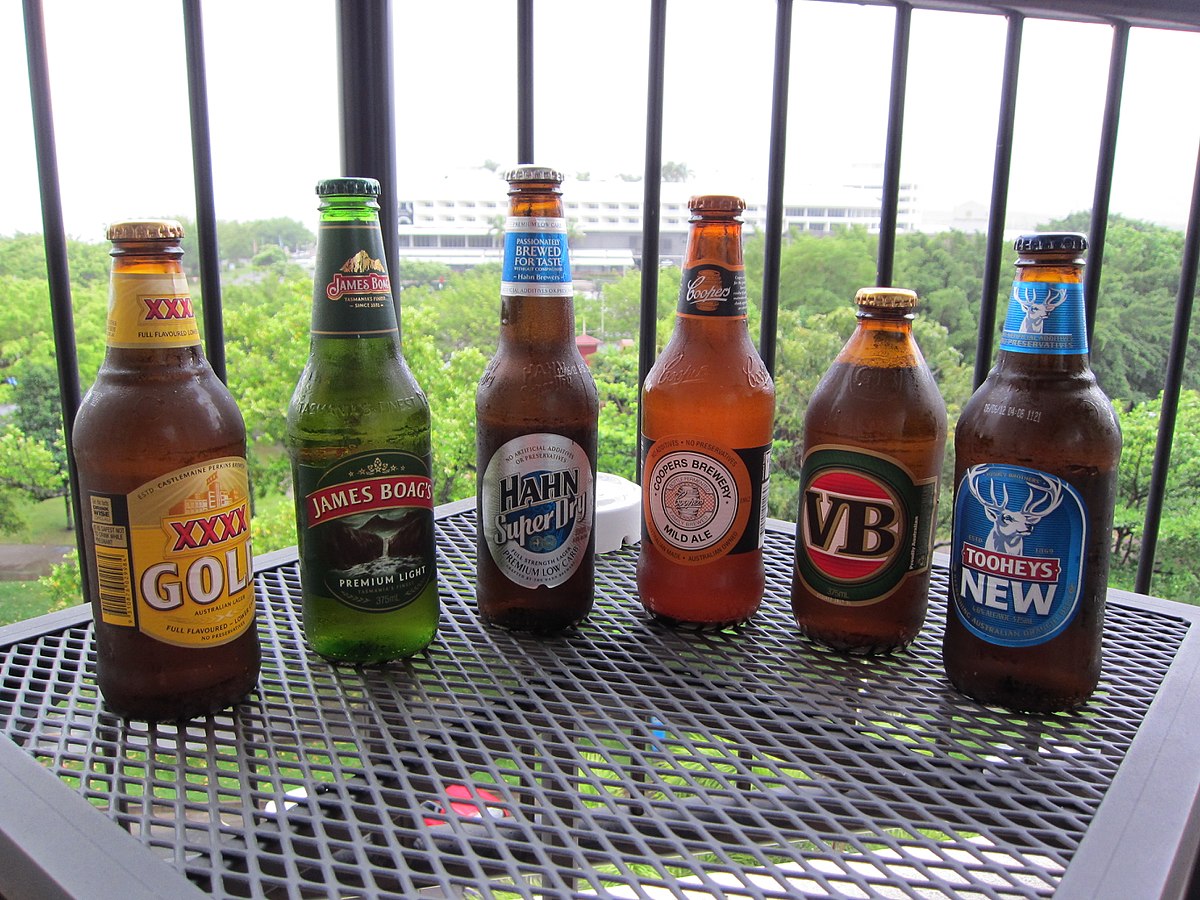 As we hinted at above, Australians love a good beer and rival both the British and Germans in terms of being the biggest boozers in the world.
However, somewhat counter-intuitively, the Australian Alcohol laws do not allow drinking on the street. It is forbbiden –very forbidden, and the fines are no joke.
Drink only in pubs, houses, restaurants and, if you are discreet, the park.
6. Killing small animals and stubbing out a smoke on the sidewalk
Australians love animals and this even includes insects.
So never ever kill an animal or insect in front of an Australian. Neither spiders, nor cockroaches, nor ants. They do not like it. Same goes with throwing cigarettes on the floor. If they see you do it, they will reprimand you.
7. Traveling to North Australia during Summer
Australia can get very hot. During the Australian summer (November and December especially), the heat is unbearable furthermore it does not stop raining!
It is not advisable to travel to Cairns, Darwin and surroundings during the months of November, December and January.
8. Being under the sun without sunscreen
As above, the country can get very hot.
Throughout Australia you can see many specialized centers only in Skin Cancer. That should give you an idea of the sheer seriousness of the situation.
Have your sunscreen with you at all times and remember to apply it. If you surf, give ZINC (a specialised water resistant sunscreen) a try.
9. Imitate the accent
It's amazing how many visitors think it's acceptable to mimic the accent and say "G'day mate!" in their best Crocodile Dundee voice. It's not, its embarrassing for you and irritating for the natives.
That said, do feel free to learn some of the local words for little bits and pieces. "Suds" means beer, "pokies" means slot machines and also try not to be too offended by the liberal use of the "C' bomb!!
10. Staying in the country when your Visa expires
Australian immigration officials are hard-arses. They zealously work to protect their countries wildlife flora and fauna, to prevent drugs from entering and to make sure everybody has the correct papers.
If you stay in the country illegally they can ban you from entering it again from between 3 and 5 years, and you can also end up having problems getting visas for other Commonwealth countries.
Each year, thousands of otherwise respectable foreigners are detained and exported for over-staying Australian work Visa's. This is particularly true of people seeking 3 + years work Visa's as these can prove difficult to get.
Fortunately, tourist Visa's are easier to obtain. That said, you do need to obtain them in advance and make sure all of your papers and application documents are in order.