Manchester isn't just one of the biggest cities or most well known in the UK, it's one of the most exciting!
Known worldwide for football, music, culture and swagger, there's always something to do in Manchester. Whether it's catching the local derby, listening out for the next big band at a local live music venue or reliving its vivid history, you're sure to be entertained!
When it comes to the old idea of things being grim up north, Manchester proves that old adage wrong. Yes it rains but we have Kagools! Manchester is such an incredible city that it can only be compared to London, and even that's a tight race!
So, if you've come in search of what to do in Manchester or where to go, you're in the right place! We've got an amazing, comprehensive list of all the unmissable things to do in Manchester. Whether you're backpacking through the UK, looking for a couples getaway or a family vacation, Manchester has something for you!

Unlock Our GREATEST Travel Secrets!
Sign up for our newsletter and get the best travel tips delivered right to your inbox.
Top Things to Do in Manchester
1. Explore Old Trafford, Manchester's Legendary Football Stadium
It's said that you can go anywhere in the world and start a conversation using just the words "Manchester United". With over 659 million fans worldwide, almost 67 various trophies, it's easy to see why they're so well-known!
Their home stadium, Old Trafford is as synonymous with success and big moments as the team that resides there. Feel the magic as you enter the grounds and walk where so many of the greats have before!
This is one of the essential things to do in Manchester. Exploring the grounds and getting a personalized shirt is the perfect way to kick off your Manchester experience! Of course, you can also visit Citys stadium if you want but its modern, soulless and doesn't have the trophy cabinet of Old Trafford. Note that if you visit Manchester on the weekend then there may be a game on.
2. Explore the History of Manchester Music Scene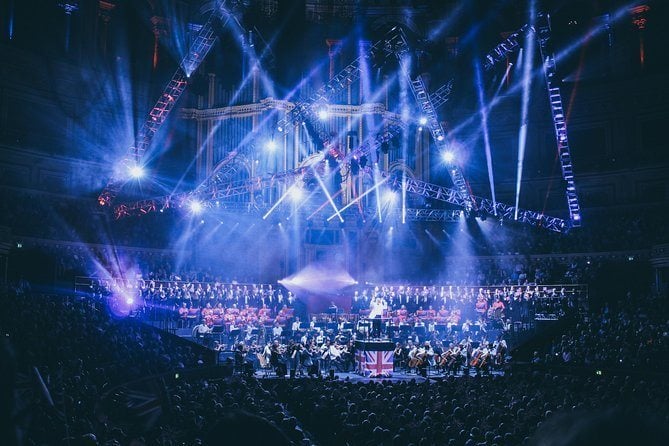 Manchester has produced some of the most influential and best indie bands in history. The Buzzcocks, Joy Division, The Smiths, Oasis and Wu Lyf all hail from rainy Manchester.
Manchester is one of England's most renowned music scenes. There are a few Manchester music tours available that will show you the Free Trades Hall, the former Hacienda and Salford Lads Club.
Enjoy a few pitstops along the way at Manchesters' almost equally famous and excellent pubs!
3. Take a Stroll down Coronation Street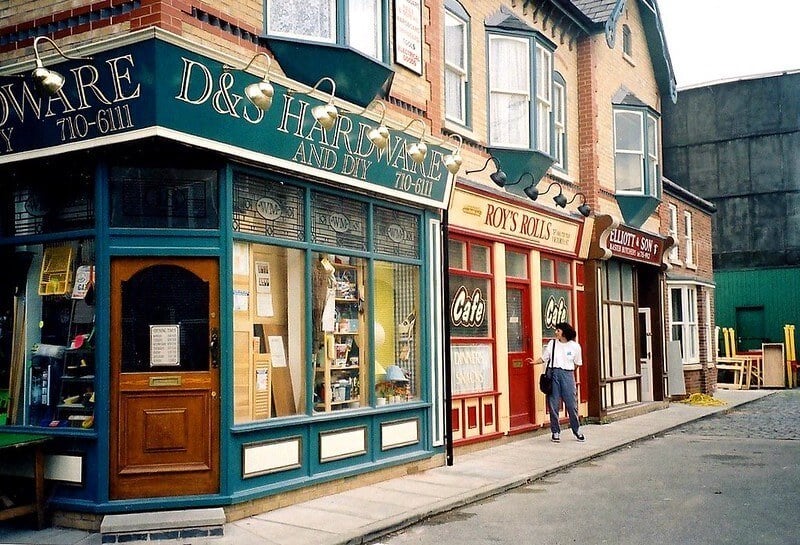 Coronation Street is the longest soap operas in the world and the set is a piece UK television history. It's well worth a trip to MediaCityUK to see it for yourself. This stop is one of the most quirky things to do in Manchester! The famous cobbled street that greets you is an exciting site for fans of the legendary TV series!
Walk in the footsteps of the shows classic characters and discover the secrets behind the scenes! This is one of the more alternative things to do in Manchester but, for fans, it's a definite must see!
4. Spot Some Local Music Talent at the Deaf Institute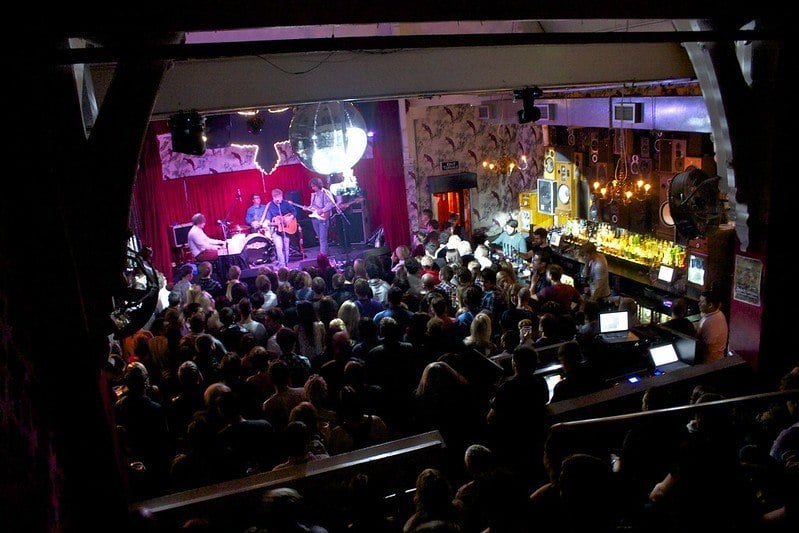 Originally a literal, "Institute for the Deaf and Dumb", this nighttime hotspot is home to the best of the Manchester music scene. With an indie vibe and a growing reputation across the UK as the place to be when in Manchester!
Whether it's hosting a new or old band, or putting out on an incredible club night, the Deaf Institute makes sure people from far and wide hear their name!
The great bar and late-night closing time of their delicious kitchen only add to the list of what's great about this unique venue.
5. Cruise down Manchester's Historic Ship Canal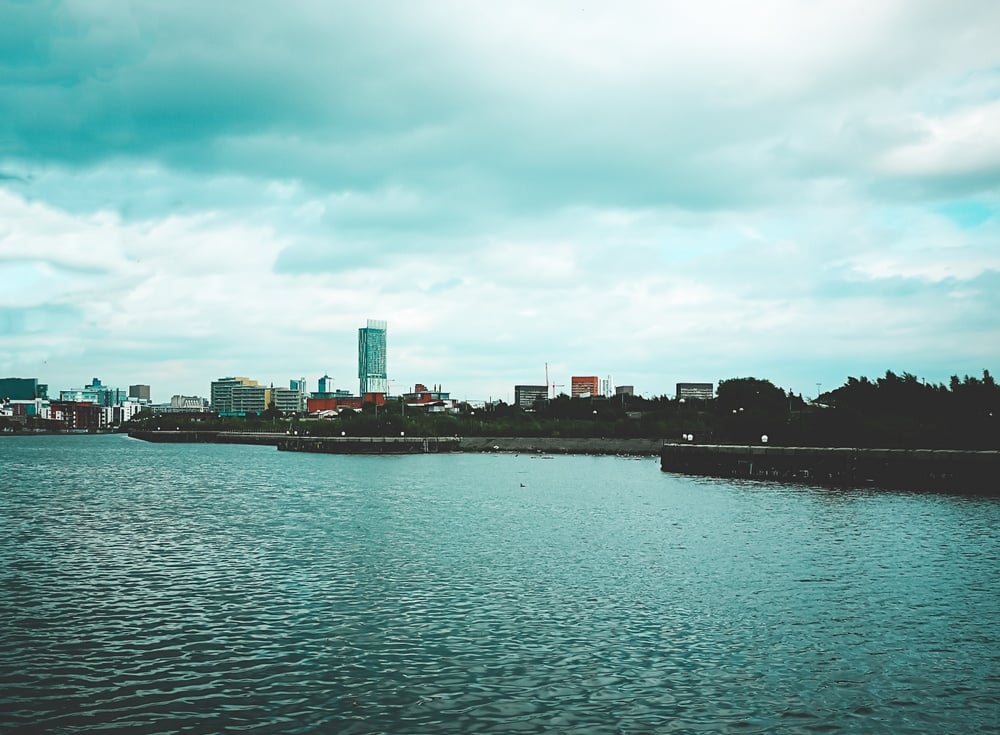 One of the coolest ways to see the city is through boarding one of the boats that frequent Manchester's historic Ship Canal!
From Media City (home to the BBC) to the magnificent structure of Old Trafford football stadium, the cruise can show you some of the most majestic things to see in Manchester! All at a relaxed and easy pace.
One of the true joys of any trip in the UK is the brilliant humor of the locals and you'll no doubt be treated to the best Mancunian humor there is on this trip!
6. Listen to some Local Talent at the Soup Kitchen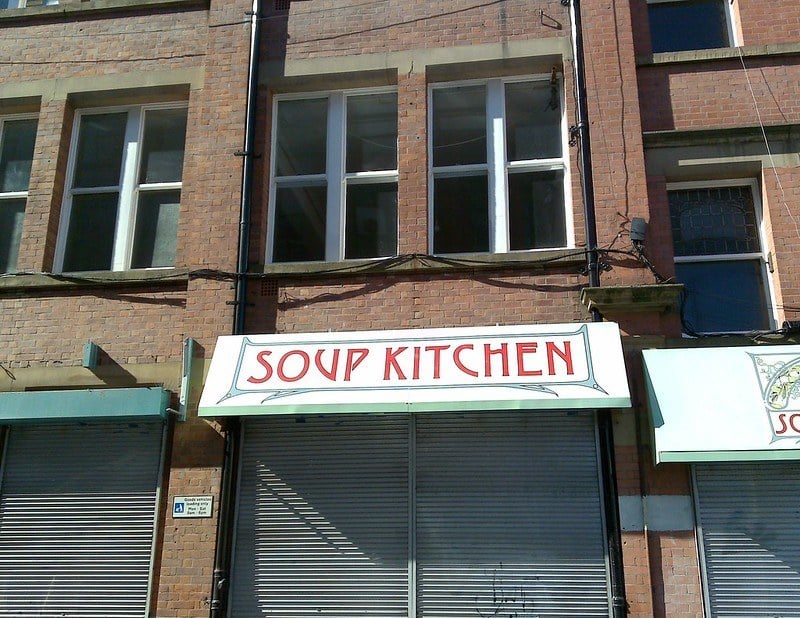 Manchester is just as mad about their music as they are about football. So, it's no surprise that the city is littered with dozens of places to see some of the local talent at its best!
The Soup Kitchen combines everything great about Manchester in one place! Manchesters pride in its youth is legendary and the Soup Kitchen is one of the best places in the catch upcoming bands.
This is one of the coolest things to do in Manchester off the beaten path. The underground indie/ hidden gem vibe of the place is a fantastic way to spend a day or night!
Small Pack Problems? 😉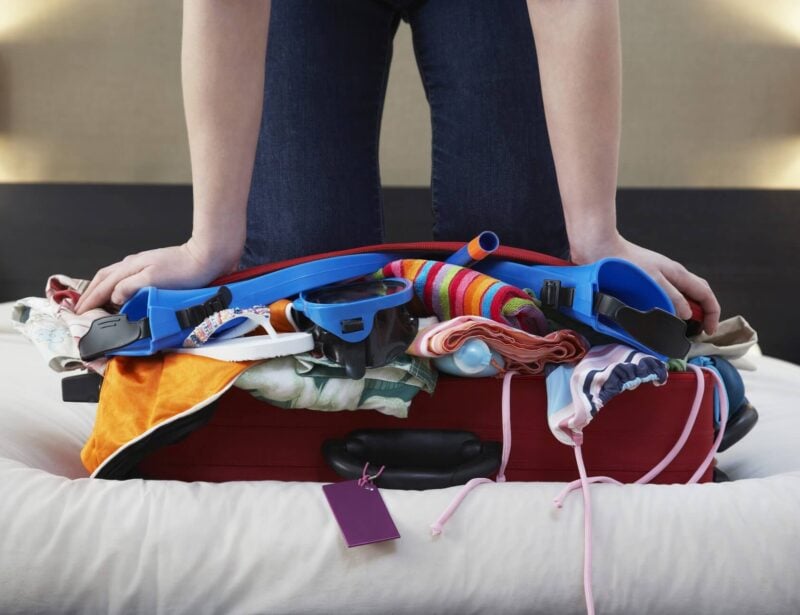 My missus travels with all her clothes in ziplock bags: don't be like my missus. UP YOUR PACKING GAME!
Packing cubes for the globetrotters and compression sacks for the real adventurers – these babies are a traveller's best kept secret. They organise yo' packing and minimise its volume too so you can pack MORE.
Or, y'know… you can stick to ziplock bags.
View Our Fave Cubes
Or Check Out the Sacks!
Unusual Things to Do in Manchester
7. Unleash your inner foodie in Manchester City Center
One of, if not the, best ways to explore a city is by using your tastebuds! So, follow your nose and let the delicious smells of Manchester's top eateries guide you from one place to the next!
Whether it's exploring Manchester's many food markets or trying foreign and local delicacies, you're sure to walk (or roll) away well fed! Ancoats Little Italy Ice Cream Parlor and the Altrincham Market are must-stops for any food lover! A Manchester food tour is the best way to take this all in.
8. See How Much Heat you can Handle Down Curry Mile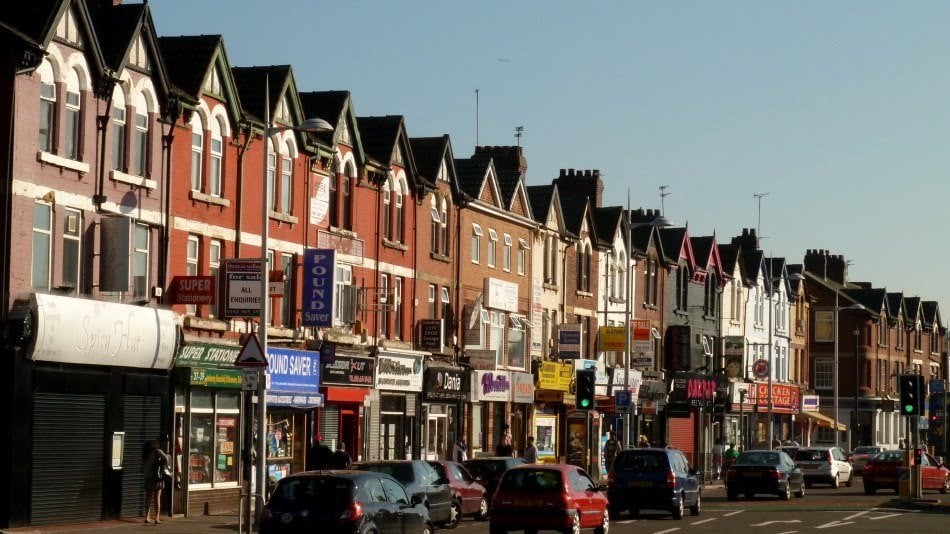 A local fan favorite, seeing just how much spice you can handle is a must-do activity and being able to withstand the heat becomes a source of pride!!
Nicknamed the Curry Mile, the part of Wilmslow Road that runs through the center of Rusholme is one of the most popular things to do in Manchester for tourists and locals alike! The many restaurants (both South Asian and Middle eastern) are known for the spiciness as well as their deliciousness and are frequently busy into the early morning.
With as many as 70 restaurants within half a mile, it's one of the best things to do in Manchester's city center. The Curry Mile has warmed the hearts and stomachs of many a Mancunian! To get here, take a bus from Picadilly headed for Chorlton, Didsury or the airport. Or, you can walk if you have 25 minutes and some energy spare!
My picks are Lal Quila an My Lahore.
This is the type of hidden gem travelers dream of!
One of the most unique things to do in Manchester is visit The Washroom. If you were to just pass by, you may think that this was just another laundromat. With a little bit of investigation, you'll be shocked to discover one of the coolest hidden bars in the UK!
The washing machine against the wall is more door than washing machine and to get a drink you need only hit the button on a nearby phone. When someone answers, let them know you're there to "do a load".
After that, you're on your own!
Safety in Manchester
The UK is one of the safest countries in the world and there isn't much for travelers to worry about. However, like any city you need to take certain precautions. The city does have a homless and drug problem so do not leave valuables unattended, avoid lonely areas after dark and take care around the Salford area after dark. Bike theft is endemic, if you bring a bike, leave it in public places, use a good lock, secure the wheels and don't leave it out overnight.
There have been a few terrorist and knife attacks in Manchester but these are rare.
The biggest safety issue is perhaps drunken anti-social behaviour. Keep your head about you when out in bars especially on a Friday and Saturday nigh and you will be fine.
Read our tips for traveling safely before you fly and always get travel insurance. Check out our roundup of the best travel insurance.
Travel with peace of mind. Travel WITH a security belt.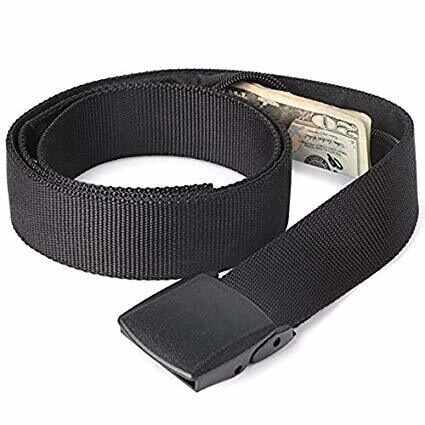 Get your cash stashed with this awesome Pacsafe money belt. It will keep your valuables safe no matter where you go.
It looks exactly like a normal belt except for a SECRET interior pocket perfectly designed to hide a wad of cash or a passport copy. Never get caught with your pants down again! (Unless you want to.)
Hide Yo' Money!
Things to Do in Manchester at Night
10. Have a Laugh at The Comedy Store
Any big city is bound to have a place to view up-and-coming comedians and cut yourself a break by enjoying some laughs. Manchester is no exception!
There's something to be said for the intimacy of The Comedy Store venue and if you're up for being involved in a joke or two, this is the place for you! Especially if you think the best way to wash down dry humor is with a cold beer!
Enjoy your night laughing like a local. This is one of the most non-touristy things to do in Manchester!
11. Pub Crawl Along Manchesters Infamous Gay Village!
Regardless of your sexuality, if you're looking for an all-night party area this is the spot for you! With its bright colors and vibrant characters, you'll be in for an unforgettable night!
Manchester is well known for being one of the best nightlife cities in the UK, so expect the unexpected!
Many bars, hostels, and hotels associate themselves with, or offer their own, pub crawls that inevitably lead here. This makes Gay Village a popular area for people from across the world.
Many of the bars in the area stay open well into the night!
Where to Stay in Manchester
Looking for a specific place to stay? These are our highest recommendations for places to stay in Manchester. Whether you're looking for something budget-friendly or something as extravagant as a hotel in Manchester with a private hot tub, these are the best places to stay!
Best Hostel in the Northern Quarter: Selina NQ1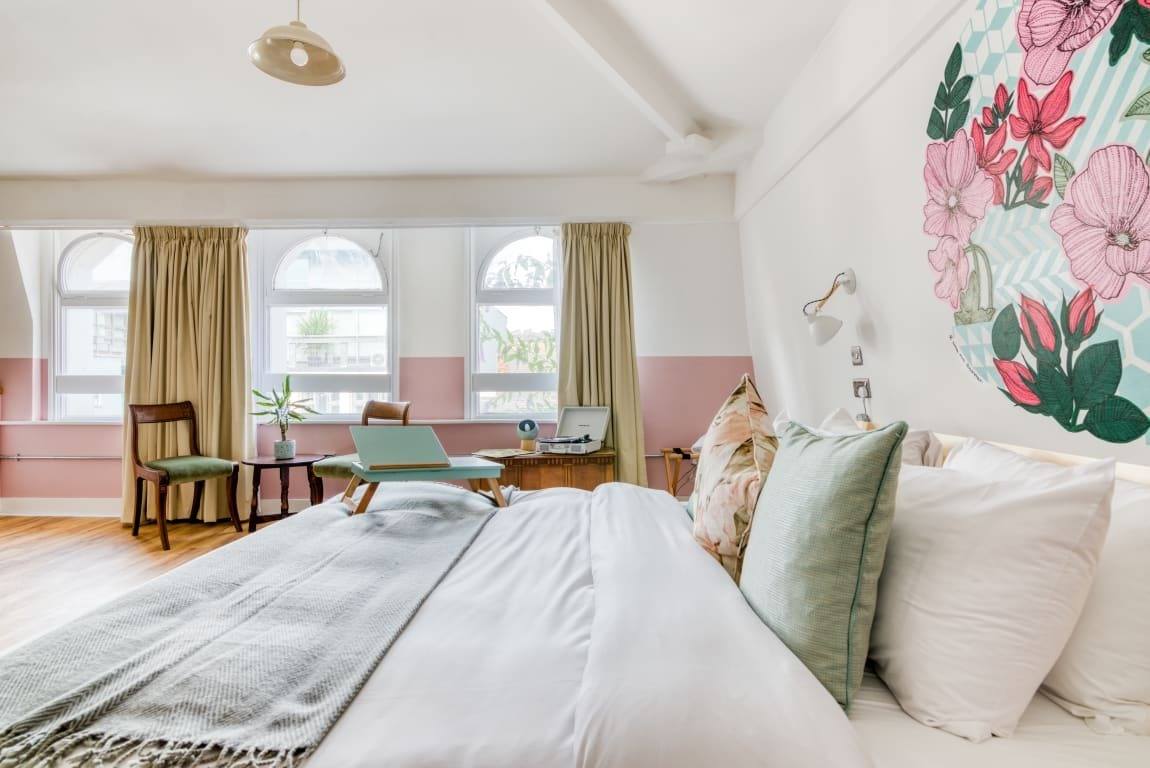 Selina NQ1 is a darling hostel and hotel, functioning as both for whatever travelers desire. It's a beautiful renovated Victorian building that is packed full of charm. We love the shared communication kitchen so you can whip up a batch of chocolate chip cookies if the craving strikes! Or maybe just a bowl of cereal if you're hungry.
If you're into books and arts, you'll love this place! And even if you don't, the location is so amazing that you won't regret booking it. The host decorated his Airbnb in an artsy style and left his favourite books for you to read – you'll feel like you're at home. The location is very central, with attractions, cafes and restaurants in walking distance. Public transport options aren't far either. It's one of the best Airbnbs in Manchester, so you'll be in for a treat!
Best Hotel in Manchester: Motel One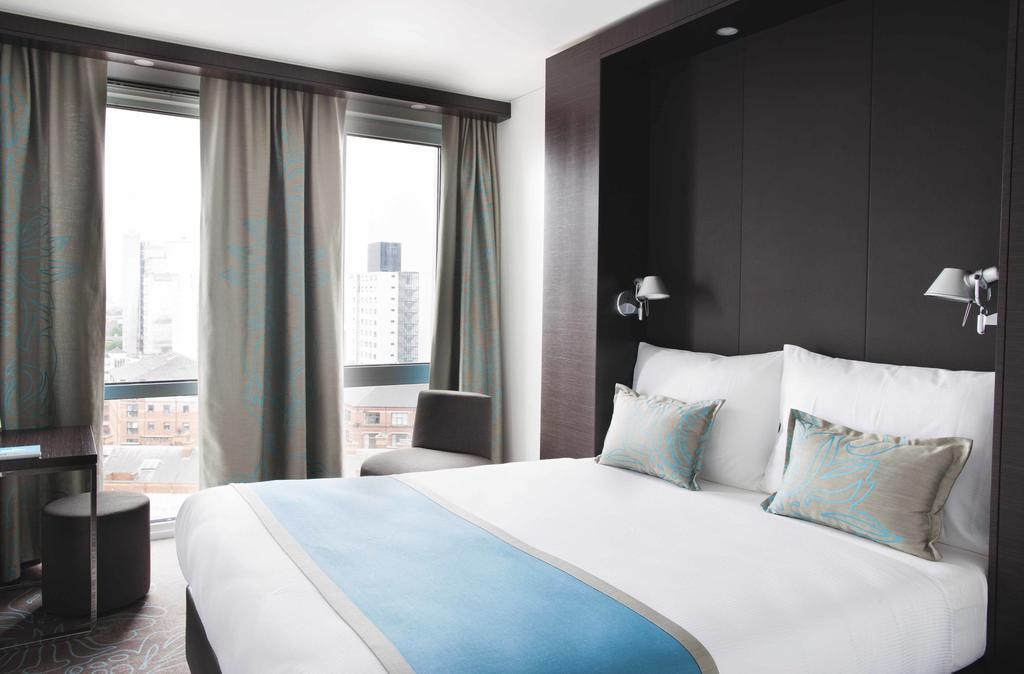 Motel One offers surprisingly affordable rates for their modern, fresh, bright, and beautiful rooms. It's perfectly located in a central-city location and offers all the amenities a guest could need. You always have to love a buffet breakfast. Save us some croissants!
Romantic Things to Do in Manchester
12. Catch a Play at the Royal Exchange Theater
Whether you love classic or original plays and productions, or modern acts, this beautiful theatre is not to be missed by lovers of culture. It is also one of the best things to do in Manchester for couples!
Home to a unique seven-sided steel and glass module, surrounded by the audience, it makes for a one of a kind theatre experience that you're guaranteed to enjoy!
Whether you're there to watch a world-class play or a local production, it's sure to be a great date night!
13. Keep it Old School and go Bowling at the Dog Bowl!
One of the best things to do in Manchester for couples, there's something inextricably nostalgic about going to bowl with your partner.
Weird shoes aside, this ten-pin bowling funhouse is a great way to spend the night and have some cheap, clean fun! Serving an array of American style dishes, from burgers, hot dogs, loaded fries and more, you are ensured to have everything you need to have a fantastic night out!
For those who are up for a challenge, the Dog Bowl also offers various happy hour specials. This ranges from Jagerbombs to beers, cocktails and bottles of wine for the adventurous bowlers out there!
Best Free Things to Do in Manchester
14. Uncover the Secrets of the John Rylands Library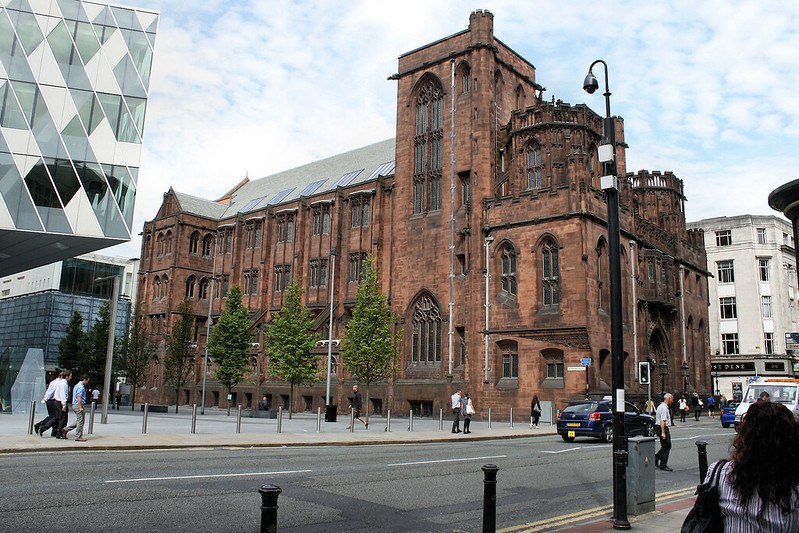 This is one of the best things to do in Manchester on a budget!
Created to be a memorial library in 1889 by Enriqueta Rylands, the library gives off a feeling of a church like grandeur. Manchester's most beautiful library, this neo-Gothic colossus is an almost spiritual place!
Standing beneath the fantastic arches and reading ancient writings will have you feeling as though you're transported back through time!
Housing everything from illuminated medieval manuscripts to papyrus fragments from Northern Africa including what is said to be the oldest surviving New Testament text!
Is This the Best Daypack EVER???
15. Glimpse some of the UK's Finest Art at the Manchester Art Gallery!
With one of the world's finest pre-Raphaelite paintings, craft, design, and early 20th-century British art, the fact that it's free is amazing!
The building itself is one of the most stand out features of Manchester's amazing array of buildings and the inside is just as stunning! Home to more than 13 000 different pieces, this gallery is a must-see place in Manchester for art lovers and average Joe's alike.
A large array of events, exhibitions and are constantly on offer and they even offer some children orientated activities for those bringing the family!
Books to Read in Manchester
1984 – British writer George Orwell's classic vision of a world ruled by "Big Brother". Startling applicable and relevant today.
Sorry!: The English and Their Manners – A lighthearted investigation into what it really means to have proper English manners traces how polite behaviors have developed and changed throughout time, exploring traditions ranging from hospitality and chivalry to sexual conduct and online etiquette.

Our GREATEST Travel Secrets…
Pop your email here – we'll only send you travel content that's actually relevant 😉
Things to Do with Kids in Manchester
16. Start Swinging at Treetop Adventure Golf!
If you're looking for family-friendly stuff to do in Manchester, there's nothing quite like miniature golf!
Manchester is home to two awesome 18-hole courses with 2 different tropical themes. This epic indoor golfing adventure is the perfect way to have a great day out with the family, regardless of the weather.
So, if you're looking for fun things to do in Manchester indoors, this is for you!
Once you're done, a market offering coffee, mocktails, local beer, jungle-themed snacks, and handmade pizza offers the family a great way to cap off the days adventure!
17. Go Wild at the Play Factore!
One of the most adventurous things to do in Manchester. The Play Factore proudly boasts that they "Make Fun Happen" for families!
The UK's largest and leading family entertainment arena, they cater from kids aged 6 months to 6 years and make sure all equipment is age -applicable. This means that you can join in, making it one of the best things to do in Manchester with kids!
Boasting the tallest indoor slide in Europe, laser tag, zip-line rides, a VR area, a Go-Kart track, and massively popular Dance-Off sessions, there's fun for the whole family!
Day Trips From Manchester
If you're planning on spending a lot of time in Manchester, there are plenty of day trips to help you get familiar with this incredible city. Devoting an entire day to one trip is perfect for those with time to spend exploring Manchesters' many niches!
Below are some of the best day trips from Manchester. Book ahead of time as trips can sell out pretty quickly, especially if it's during a big match day or music concert!
Relax at the Lake District!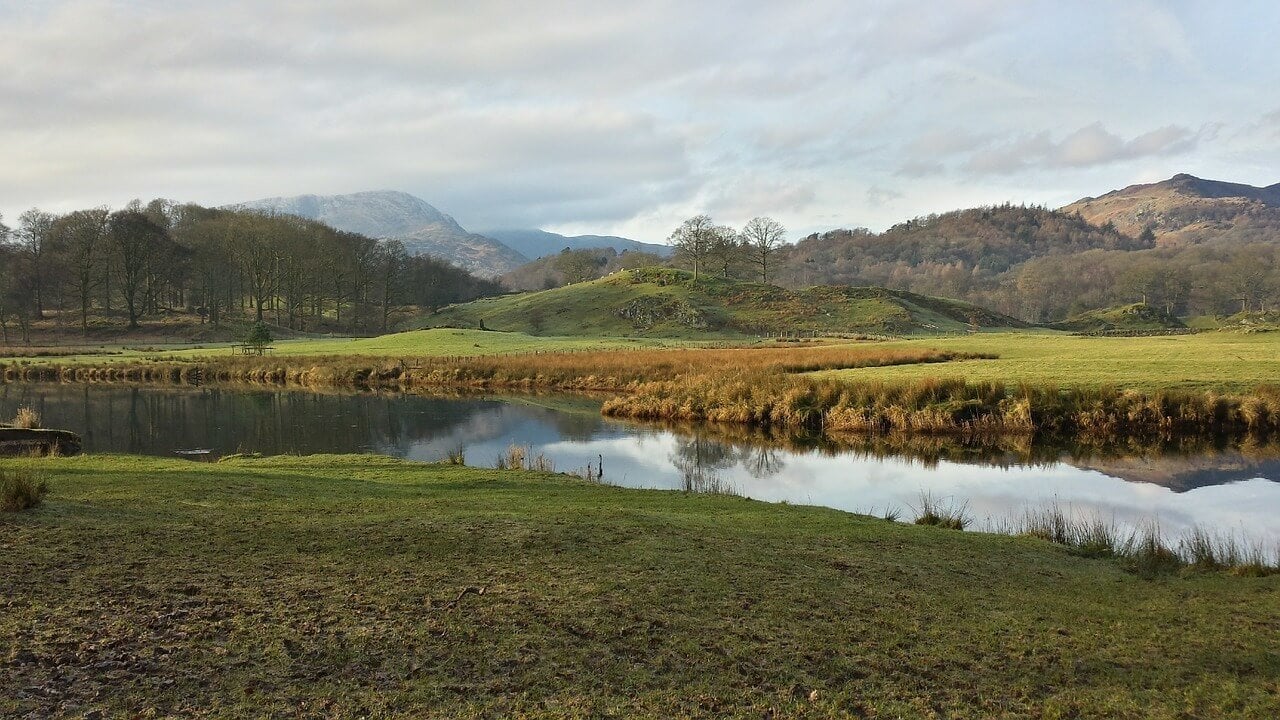 The Lake District is one of England's most popular holiday destinations for locals!
Departing from Piccadilly station, on a Lake District trip you can see some of England's beautiful sprawling countryside as you enjoy roughly 2-hours and 15-minutes.
Once you're there, unwind by enjoying whether you enjoy a picnic, explore nearby Haverthwaite or, for literature lovers, check out the "World of Beatrix Potter".
It's a beautiful way to spend a day away from the concrete and steel laden Manchester and will make an unforgettable day out!
Dive into Manchesters Craft Beer Scene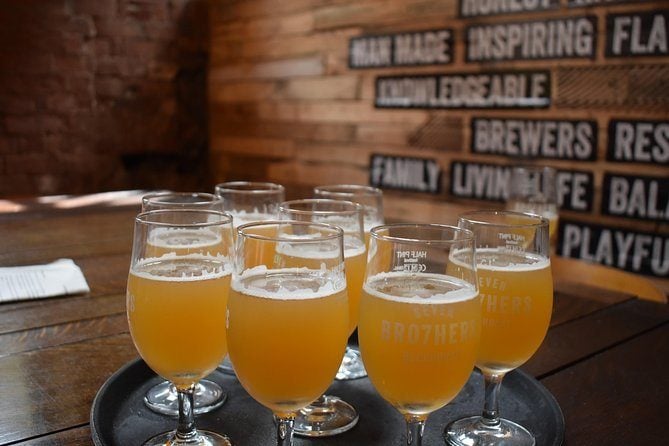 What better way to explore the city than by jumping into one of Manchester's burgeoning craft beer scenes?
The British love there pubs and this love, combined with delicious craft ales and with Manchesters' love of hidden bars, means there are some really exciting and unique places to grab a cold one!
Explore the city and enjoy some unique day drinking by trying out various craft beers. In a city with as many cool things to do in Manchester, this is the perfect way to make the most out of a day in Manchester.
Save $$$ • Save the Planet • Save Your Stomach!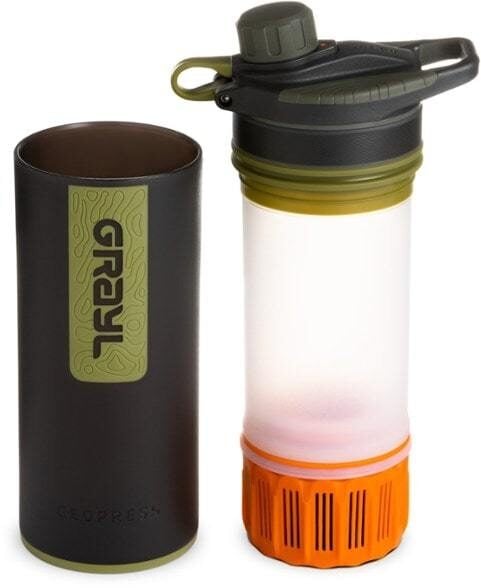 Drink water from ANYWHERE. The Grayl Geopress is the market's leading filtered water bottle protecting your tum from all the waterborne nasties. PLUS, you save money and the environment!
Single-use plastic bottles are a MASSIVE threat to marine life. Be a part of the solution and travel with a filter water bottle.
We've tested the Geopress rigorously from the icy heights of Pakistan to the tropical jungles of Cuba, and the results are in: it WORKS. Buy a Geopress: it's the last water bottle you'll ever buy.
Buy a Geopress!
Read the Review
3 Day Itinerary in Manchester
If you're spending 3 days in Manchester, you'll want to make the best of it by not wasting your time not knowing where to go or when to go. To help with that, here's a guide that keeps your time-wasting to a minimum!
Day 1 – Take in Manchester's Great Galleries and Museums
Part of exploring any city involves checking out the one of a kind culture of the place. In this case, Manchester has some of the most well-kept and collected pieces of history!
Start at the Science and Industry Museum before moving on to the John Rylands Library and ending the day at the Manchester Art Gallery. Each place offers a unique insight into what makes Manchester special. Two of the three venues have even got free entrance!
Exploring the areas these local attractions are in is also a great way to indulge in Manchesters' food scene. From the Curry Mile to the many food markets Manchester is becoming increasingly known for!
Day 2 – Listen to Some of Manchester's Best Bands
Manchester has a great history of both churning out world-class bands, like Oasis, as well as playing host to some of the best bands around.
In that spirit, make a day of exploring the various music hotspots that reside in this amazing city! Everything is pretty close to one another, so you can explore at your own pace.
If you're looking for record stores, the Vinyl Exchange and Piccadilly Records are definite must-sees! If live music is your bag, make sure to stop by the historic Band On The Wall or for upcoming talent, give The Soup Kitchen a try. Both are well worth visiting for music lovers!
End your night off at The Deaf Institute, Manchester's premier nightlife music hotspots!
Day 3 – Watch a Game of Football
Staying in Manchester without watching a game of football is practically a sin.
When it's a big derby day where Manchesters two big teams clash and the city is torn in two, you'll get to feel the electricity in the air. In Manchester, football is a religion. However, you will be pleased to note that Football related violence is pretty rare in Manchester these days.
If the big team's ticket prices are putting you off, the entire Manchester area is filled with dozens of teams regularly playing one another at far cheaper prices. Even if it's a youth match, have a look at what will be the talent of tomorrow! Or, just go into a pub and watch it on a big screen.
Don't forget your travel insurance for Manchester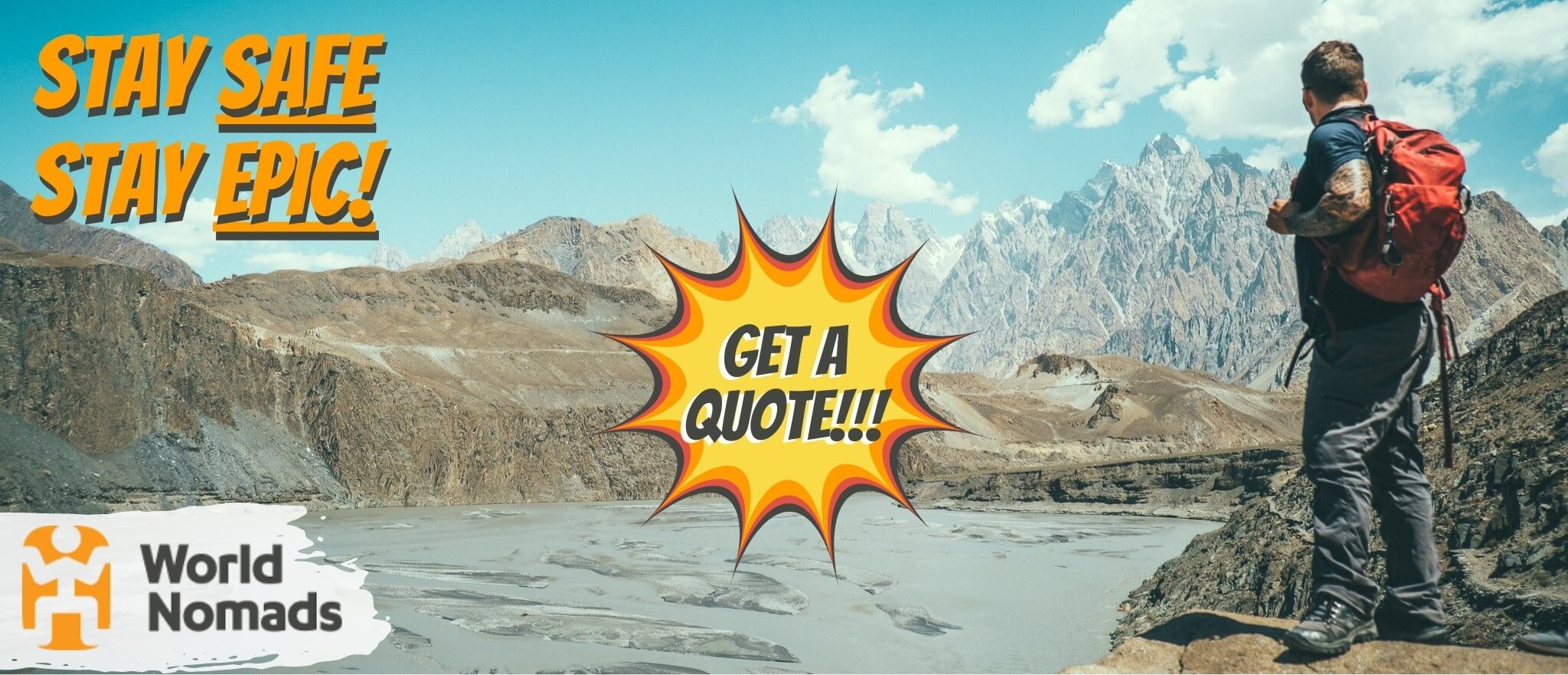 World Nomads' mission is to support and encourage travellers to explore their boundaries. They offer simple & flexible travel insurance, and safety advice to help you travel confidently.
They've been doing it since 2002 – protecting, connecting, and inspiring independent travellers just like you.
Get a quote below or read our in-depth review!
FAQ on Things to Do in Manchester
Here are some quick answers to common questions about what to do and see in Manchester.
Conclusion
In Manchester, they say they strive for perfection, but if they fall short, they're willing to settle for excellence. This is clear to see when spending time in the city!
The air of possibility and energy that flows through Manchester is simply amazing! Travelers of all sorts will love this great city. Whether it's sports fans, music heads, party maniacs, lovers of bars and hidden gems, museums, galleries and everything in between, there's plenty of cool places in Manchester to check out!
Manchester is a must-see city you're guaranteed to walk away from with more than a few fond memories! But, don't take our word for it. Stop by and taste the excellence in everything that Manchester is known for!
---
Bye for now, but not forever!
If you want MORE top-tier Broke Backpacker content like this, then sign up for our weekly newsletter below to get the latest and greatest!
And for transparency's sake, please know that some of the links in our content are affiliate links. That means that if you book your accommodation, buy your gear, or sort your insurance through our link, we earn a small commission (at no extra cost to you). That said, we only link to the gear we trust and never recommend services we don't believe are up to scratch. Again, thank you!