The ultimate list of the best backpacking blogs to follow in 2021… 
The internet is literally filled with travel bloggers.
These days, backpacking blogs offer some of the world's most up to date information for travellers planning epic adventures around the world. Many of the big names in the travel blogging game won't be new to you; there was once a time when there were so few travel blogs around that these guys have effectively held the monopoly for a while now.
That's why I've made it my mission to introduce you to some of the best backpacking blogs you may never have heard of. These guys are all real backpackers: they haven't sold out backpacking blog to score a free night in a hotel and many of these wonderful creatures are dirtbags I've shared a beer, a memorable evening, or a business idea or two with over the last few years…
But, before we start, I'm going to tangentially (and shamelessly) plug something very close to my heart
Ditch Your Desk and Start Your Own Backpacking Blog
It's the dream, right? Starting your own backpacker blog! Telling the world all about your crazy adventures!
That time you hitchhiked across India… That time a wizard taught you many secrets in New Zealand… That time you slept in a graveyard in Myanmar and found a human skull (I have photos to prove it; not the skull though).
So please indulge me:
What's SEO?
What's the difference between a primary and secondary keyword?
How do you monetise your blog?
How do you use Ahrefs and content gap analysis to solidify your rankings?
Oh… shit…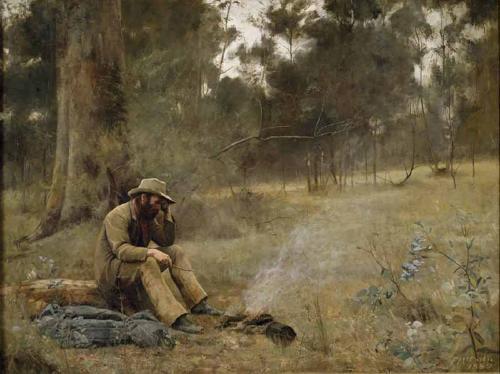 Yup, that's the downside of starting a travel blog. My god it's a fucking rabbit hole. And not the fun kind (winky-wink).
Enter Ditch Your Desk: a full-scope blog and course dedicated to teaching you to DITCH YOUR DESK! Founded by me, Will Hatton – The OG Broke Backpacker as some of my subordinates call me (yes, I call them subordinates; sometimes lackeys) and my co-subordinate, 'The Wizard of the Spreadsheet', Aaron Radcliffe.
What's the goal of the project? To help people ditch their desk and live the digital nomad dream.
That could mean starting (and monetising) your dream backpacking travel blog. Maybe you want to start (and monetise) a blog dedicated to handcrafted Babushka dolls instead. Maybe you want to get involved in dropshipping smoking paraphernalia (nice one).
It really doesn't matter. One way or another, you're going to have to learn how to make Google your bitch.
And that's where Ditch Your Desk comes in! Follow the link to learn more and then, when you're really ready to start chasing your dream of making money while smoking joints in the mountains of Nepal, come see us.
We believe in you. We believe in joints.
The Best Backpacking Blogs of 2021
And thus ends the shameless plug. Now we move forward to the real rice and curry of your rice and curry: the best backpacking websites to sink your teeth into!
These badass sexy gypsies are gonna inspire you! They're gonna teach you! They're gonna hold you tightly and whisper sweet nothings into your ears on those rainy, 6 degree nights sleeping under bridges in Japan.
If you're looking for some fresh backpacker blogs to follow, may I present…
I first met Nina in January 2016 and we ended up hitchhiking all over Iran together…  Nina is an Iranian nomad on a mission to beat tough visa rules and visit as many far-flung corners of the world as she can.
She takes stunning photos of wild remote places in Iran, Pakistan, Nepal, Myanmar and Bhutan. In 2019, she helped coordinate the setup of adventure tours: an incredible journey around Iran and… you know… she's from there. So that's pretty rad!
I love these guys and they love each other. That's your 'awwwww' moment right there. Mon and Dyl, two impossibly good looking Australians, are on an around-the-world broke backpacker style honeymoon – in that they rarely have a dime between them.
They've worked the bar scene, picked up gigs running hostels, trimmed weed till their fingers bled all the while learning how to travel the world, in style, on a budget. Last time I saw these guys, we ended up lounging out under the stars off our tits on MDMA talking about getting matching tattoos.
The tats didn't happen yet but their backpacking blog is still kickass! For tips and tricks aimed at backpackers on a honeymoon, check out the blog.
I first met Aiden while backpacking Venezuela when I quit coke and gave him my last supplies so he could continue his threesome in the room next door. Aiden is like me: fascinated with more edgy countries and he is the absolute expert on Venezuela.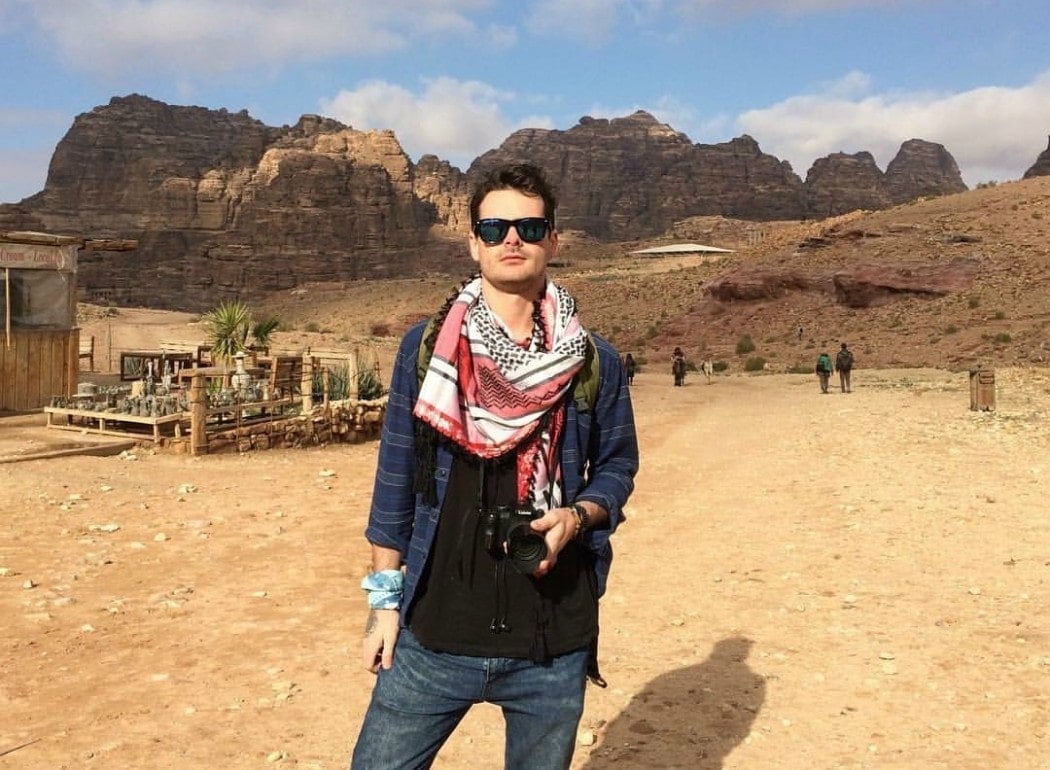 His writing is ballsy and he leaves little to the imagination. Freeborn Aiden is hands down one of my favourite backpacker blogs to keep tabs on. Recently Aiden and I drove a multicoloured rickshaw across India (this time with less cocaine).
Save $$$ • Save the Planet • Save Your Stomach!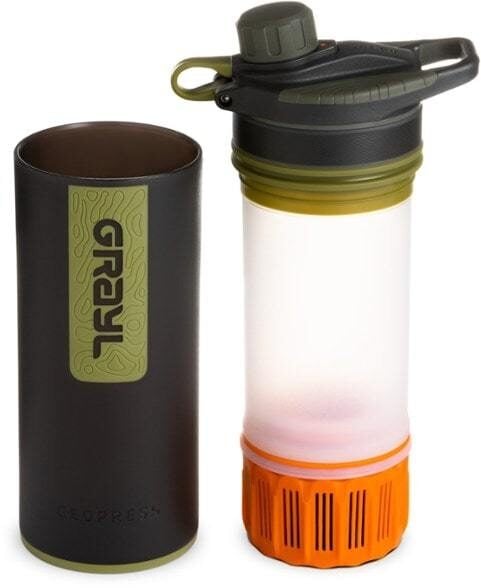 Drink water from ANYWHERE. The Grayl Geopress is the market's leading filtered water bottle protecting your tum from all the waterborne nasties. PLUS, you save money and the environment!
Single-use plastic bottles are a MASSIVE threat to marine life. Be a part of the solution and travel with a filter water bottle.
We've tested the Geopress rigorously from the icy heights of Pakistan to the tropical jungles of Cuba, and the results are in: it WORKS. Buy a Geopress: it's the last water bottle you'll ever buy.
Buy a Geopress!
Read the Review
I've had a bit of an adventure-crush on Alice for a while now. Alice's blog is very open, something I admire tremendously. She writes about what is important to her.
Last year, she backpacked across Bangladesh (a country I would love to go to) and then drove a car from the UK to Mongolia for a laugh (and a good cause). As far as fearless female adventurers go, she's one of the best around and her backpacking blog, Teacake Travels, is packed to bursting with amusing tales of woe and romance.
One of the top emerging travel blogs for backpackers – Aaron's 'Nomads Nation' is looking to make a change by creating a life of travel and freedom! Aaron and I have been working together on a top-secret project (the cat is outta the damn bag) for about a year now and I'm honoured to call him my best subordinate and a true inspiration.
He's an expert in travel hacking with credit cards and is also experimenting with different ways to make an income while travelling. (Check out his post on The Two Nomad Commandments.)
If you're planning on travelling the world and never want to go home, Nomads Nation is the backpacking blog for you – check it out for heaps of tips and tricks for creating a digital nomad lifestyle and when you're truly ready to truly take the plunge, check out our joint project Ditch Your Desk.
Is This the Best Travel Pack EVER???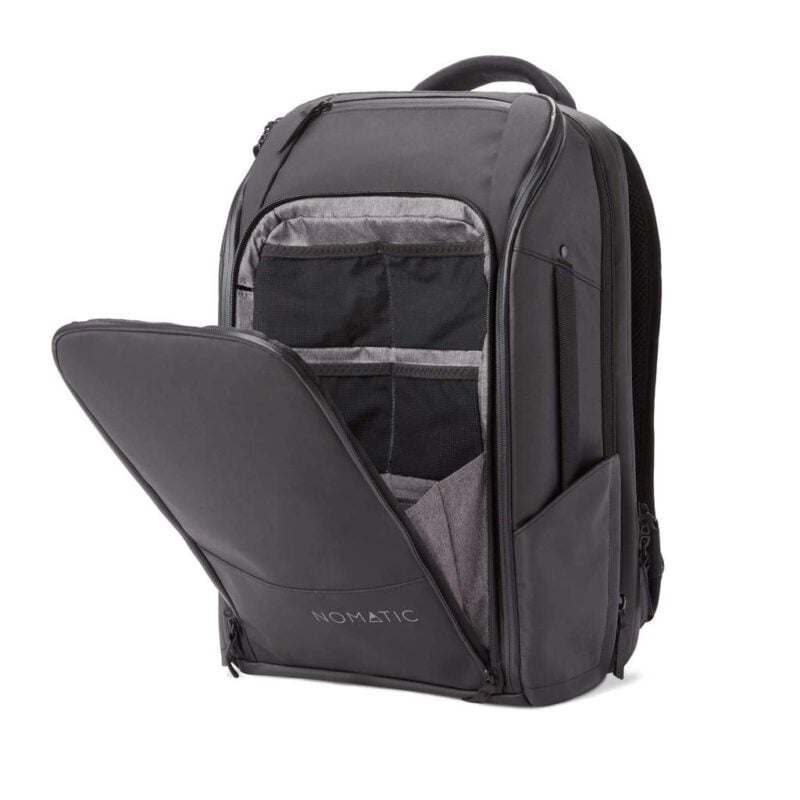 A big inspiration for myself and other backpackers hitting the road with an injury or illness, Jeremy had been backpacking across the world for years before he fell ill with Lyme disease. Unfazed, he faced the challenge with his shoulders back and eyes wide open. Nothin' but grit.
His backpacking blog, Travel Freak, is one of the best online resources for backpackers around and his honest, no-bullshit, how-to guides and personal stories keep me coming back for more.
I've got a lot of love for these guys; once I crashed on their floor whilst travelling around the Philippines. They knew I was coming and left a joint out especially, now that's hospitality!
Since then they have grown into titans of the blogging world and are absolutely killing it online with their backpacker's blog. This year, they plan on making the transition to vanlife, which I'm pretty fucking jealous about, so stay tuned for plenty of epic journeys at Adventure in You. 
OK, I'll level with you – Hannah and Adam are more flashpackers than backpackers but fuck, I love these guys. Every time I want to daydream about what it would be like to do some luxury travelling, these are the guys I turn to.
Hannah and Adam are exceptionally lovely people and exceptionally talented videographers, check out some of their truly inspiring and beautiful videos for plenty of epic wanderlust ideas…
Taiss and Rob are two very lovely people indeed and one of my favourite couples to smoke up, drink down, or party sideways with.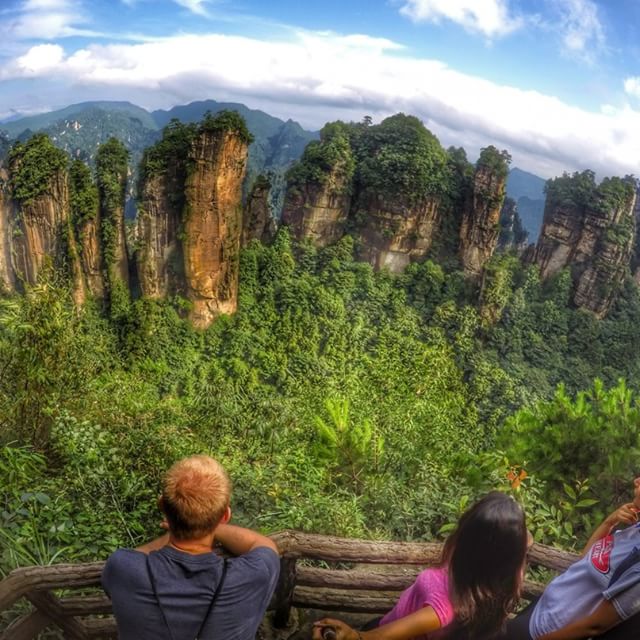 These guys sold all their shit and travelled to Thailand where they met me – joy! Following that, they continued upon their adventures around the world, building an online business along the way (they're kind of a big deal), exploring Japan, Israel, Eastern Europe, and Bali.
For a hefty dose of digital nomad inspiration and gorgeous travel photos, check out their travel blog.
One of the most fearless Aussies I've ever met (and that's saying something), Crystal has been gallivanting all over the globe on extreme budget adventures with the help of Couchsurfing and hitchhiking for a few years now.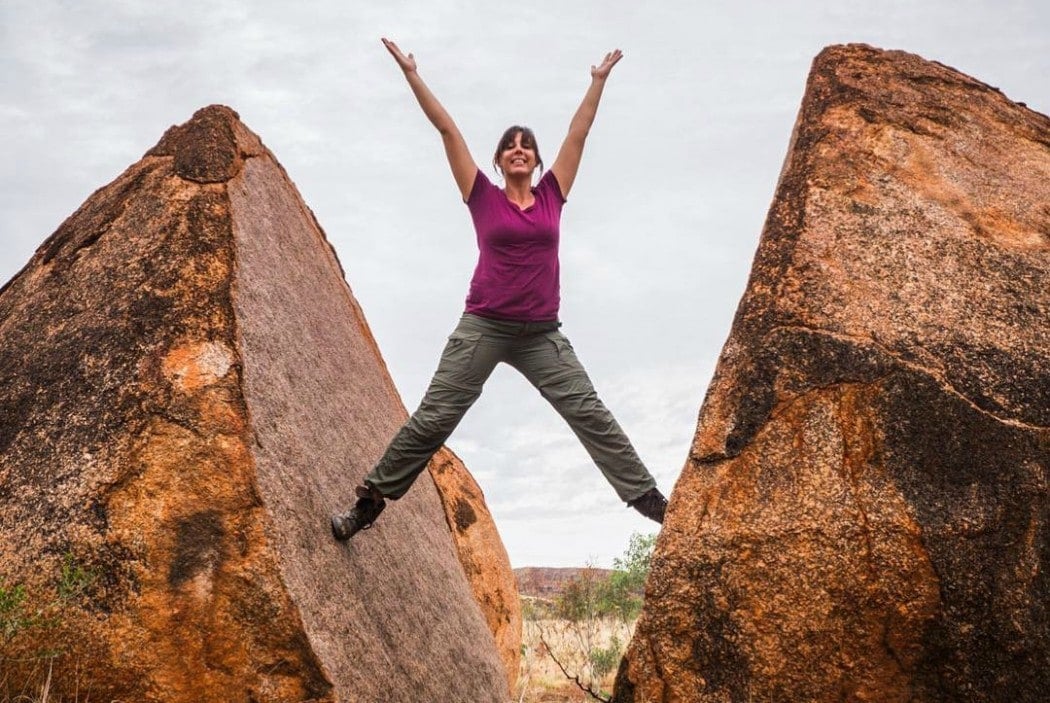 She focusses on budget tips and real adventures for backpackers wanting to get off the beaten path and she even comes with special bonus moves -such as never-ending headstand skills…
Between Distances is all about Seb's insanely colourful experiences travelling and living abroad.
His stories range from Death Metal shows in squat houses to drinking with shady characters in Eastern Europe to exploring the abandoned Soviet military bases that dot the areas around Berlin. I find his stuff particularly interesting because he does a lot of urbex and I love urbex!
Relatively new to the travel blogging game, Jamie has been travelling non-stop since he left high school in 2016. He's worked as a ski instructor, in a hostel/craft beer bar in Tokyo and also launched his backpacking blog Gaijin Crew all within the last 18 months.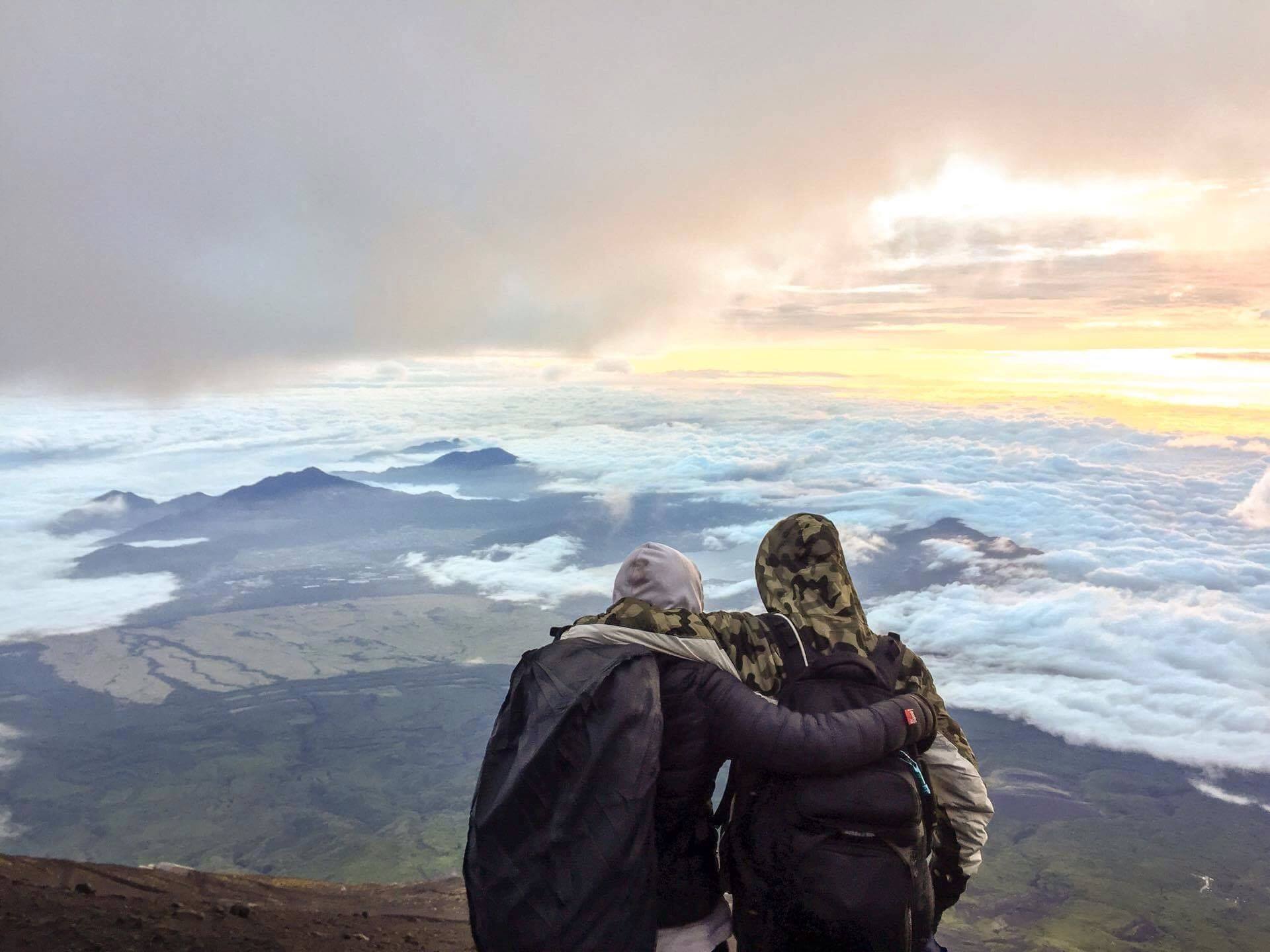 He's all about backpacking on a budget – given that he has to do this himself – and he conveys this "you don't have to be rich to travel" message through his blog. In the coming years, Jamie has his eyes set on building his online business and becoming a full-fledged digital nomad.
And Thus Ends the Best Backpacking Blogs of 2021
That's the full roundup! An excess of inspiration for you to plan out your next backpacking adventure around the world… And maybe, one day, live your own personal dream.
One last thing, folks. Please share this post around. Not for TBB but for these dudes and dudettes.
Fuck the backpacking blog monopoly; competition breeds innovation. Let's give these guys the attention they deserve! Because, at the end of the day, you're looking at some top-notch humans!
---
Thanks for reading – that was fun! 😀
We bring you epic FREE content!
Find out how YOU can help support us.
We're a big site with a big team and this job isn't always easy. But we do it because we love it – we love providing epic and free content. We love the knowledge that our content keeps you adventuring. We don't ask for money, but if you'd like to find out how you can help the site in more organic ways, click the button below.
Thank you for your support 🙂
---
Bye for now, but not forever!
If you want MORE top-tier Broke Backpacker content like this, then sign up for our weekly newsletter below to get the latest and greatest!
And for transparency's sake, please know that some of the links in our content are affiliate links. That means that if you book your accommodation, buy your gear, or sort your insurance through our link, we earn a small commission (at no extra cost to you). That said, we only link to the gear we trust and never recommend services we don't believe are up to scratch. Again, thank you!