Renowned as the crossroads of East and West, Turkey is a destination that has enchanted travellers across the ages. Along with the culture, food and history of its ancient cities, there are also natural wonder like the "fairy chimneys" of Cappadocia and beaches in Antalya. COVID or no COVID, I can understand why you are excited for a trip to Turkey.
We've created this informative guide to Turkey's COVID entry requirements. This article includes all you need to navigate the New Normal in Turkey, such as what nationalities are allowed into Turkey right now, what restrictions there are, and what lockdown measures may be in place.
Our guide is everything YOU NEED TO KNOW if you are travelling to Turkey in 2020.
A message from Will, the OG Broke Backpacker
Amigos, let's face the facts: travel isn't what it was. Things have changed.
We strive at The Broke Backpacker to be the best source of up-to-date and relevant information in the travel-sphere. All the information here was sourced, checked, double-checked, and published on 15/11/2020. While the information was correct then—and we will outline any changes and updates that we do make in the future—it's important to respect the immense changeability of this topic.
If you're going to be travelling amongst the coronavirus world, you need to, do your own research and do it hard. No one blog or website is a sufficient source, and even if it was, it might all just go tits up anyway.
This information changes more often than I fart in a day. Tread with caution.
And if you do see some misinformation, please leave a (constructive) comment so that we can patch it up! We really do appreciate your support and input in these weirdest of times.
Who Can Travel to Turkey Right Now?
On 12th June, Turkey reopened its borders. Currently, this means all countries who were permitted to enter Turkey under pre-COVID-19 visa agreements may continue to do so. There are no travel restrictions in place other than regular Turkish immigration rules.
Can Americans travel to Turkey?
Yes, American tourists are permitted to enter Turkey's borders.
Along with travellers from other countries, however, tourists from the United States will be subject to certain additional entry requirements.
Alas, it's hard days for the Americanos, but have no fear! We've put together a couple of sexy COVID-proof travel guides that may just help you plan your travels through the Ragnarok times:
What Are the COVID-19 Entry Requirements for Turkey?
Turkey's travel restrictions, or lack thereof, currently mean that citizens from any nation meeting Turkey's immigration rules may travel to the country. Though there is no "safe travel list" for Turkey, it's still important to note that there are entry requirements visitors must fulfil.
For example, visitors have to comply with Turkey's face mask rules (see Turkey's Travel Restrictions section for more information).
Unlike many countries around the world, passengers arriving in Turkey will not need to provide evidence of a negative COVID-19 test.
However, all arrivals will be subject to health screenings and temperature checks at their port of entry. If you are found to have symptoms of COVID-19, you will then be required to take a PCR test. The traveller must cover the cost of the test.
There are no mandatory on-arrival quarantine requirements for Turkey.
However, for travellers who are found to be showing COVID-19 symptoms on arrival and ordered to take a PCR test, if the result shows positive, they will be required to quarantine for 14 days by Turkish authorities.
This must be done either at a facility which will be determined by the Ministry of Health or at a private medical facility of your choosing. Either way, the cost must be borne by the traveller. Because of this possibility, it is highly recommended that you have adequate travel insurance (see our insurance section).
All passengers to Turkey will be required to complete a passenger locator form. This document will be provided by your airline and must be filled out prior to arrival in Turkey.
This will include details of your accommodation within Turkey's borders, as well as personal information regarding COVID-19. This may be shared with Turkey's Ministry of Health if it is necessary to do so.
At present, there are no new regulations related to COVID-19 that have changed Turkey's visa policy. The situation remains the same as it was: nationals from certain countries must apply for a visa, while others are exempt.
As of March 2020, all European Union member states and Schengen area countries may travel visa-free to Turkey.
Other major countries – including Australia, Canada and the United States – must apply for an e-visa. This can be done online via Turkey's official e-Visa website.
Those travelling from visa-exempt countries are not required to have health insurance to enter Turkey's borders. However, if you are travelling from a country that requires an e-visa, proof of health insurance must be provided in your visa application.
Even if it is not mandatory for you, travel insurance for Turkey is highly recommended. The cost of COVID-19 testing, private healthcare facilities and/or quarantine accommodation must be paid for by the traveller; reliable insurance is a must.
Please check out our travel insurance section for more information and advice.
Turkey's Travel Restrictions – On the Ground in Turkey
As with many other countries, Turkey aims to prevent the spread of COVID-19 via a number of restrictions to movement and travel throughout the country.
However, many of the strictest limitations apply only to Turkish citizens and residents, with foreign tourists exempt.
It is nevertheless recommended that all individuals follow these basic health guidelines:
Wash your hands frequently (with alcohol disinfectant or soap and water).
Avoid touching your nose, eyes and mouth.
Observe cough/sneeze etiquette (do so into tissues/elbow sleeve).
Keep social distance of at least one metre.
Wearing a mask in Turkey is mandatory. As of 8th September, these must be worn in public places at all times in all of Turkey's 81 provinces. Visitors are expected to wear masks on flights to and from Turkey, and they must be worn in the airport on arrival. Those not wearing masks will be denied entry.
There is a uniform TL 900 ($106) fine for those not found not wearing masks where they are compulsory, which can vary across the country. Some areas may require you to wear a mask in private vehicles with more than one occupant.
As stated above, however, some regulations of Turkey's coronavirus prevention measures only apply to Turkish citizens and residents. For example, those over the age of 65 may only be outside between 10 a.m. and 8 p.m., and may be limited in using public transport; foreign visitors over the age of 65, however, are exempt from this rule.
Local authorities may also choose to put regional curfews in place. These can occur with little to no warning, so it's important to keep up to date with Turkish news where you are staying.
Wondering where to stay on a trip to Turkey? Check out our area guides!
What Tourist Services Have Reopened in Turkey?
As part of Turkey's gradual reopening, the country has been reducing lockdown restrictions from May 2020. With its borders now open to tourists free of strict COVID restrictions, many services, sights and facilities throughout the country are also open, though some in a limited capacity.
These include:
Beaches
Cafes and restaurants
Gyms
Libraries
Markets
Malls
Museums
Parks
Swimming pools
Tourist sights
Many of the above services are open in a limited capacity. For example, Istanbul Museum of Modern Art requires visitors to book a specific time slot to visit, and the amount of people allowed inside at one time is limited to 70.
At the Grand Bazaar, a popular tourist destination, all visitors must wear masks, and there are limited numbers of customers allowed inside its shops. However, as visitor numbers are currently low I doubt you'll be waiting long to get inside.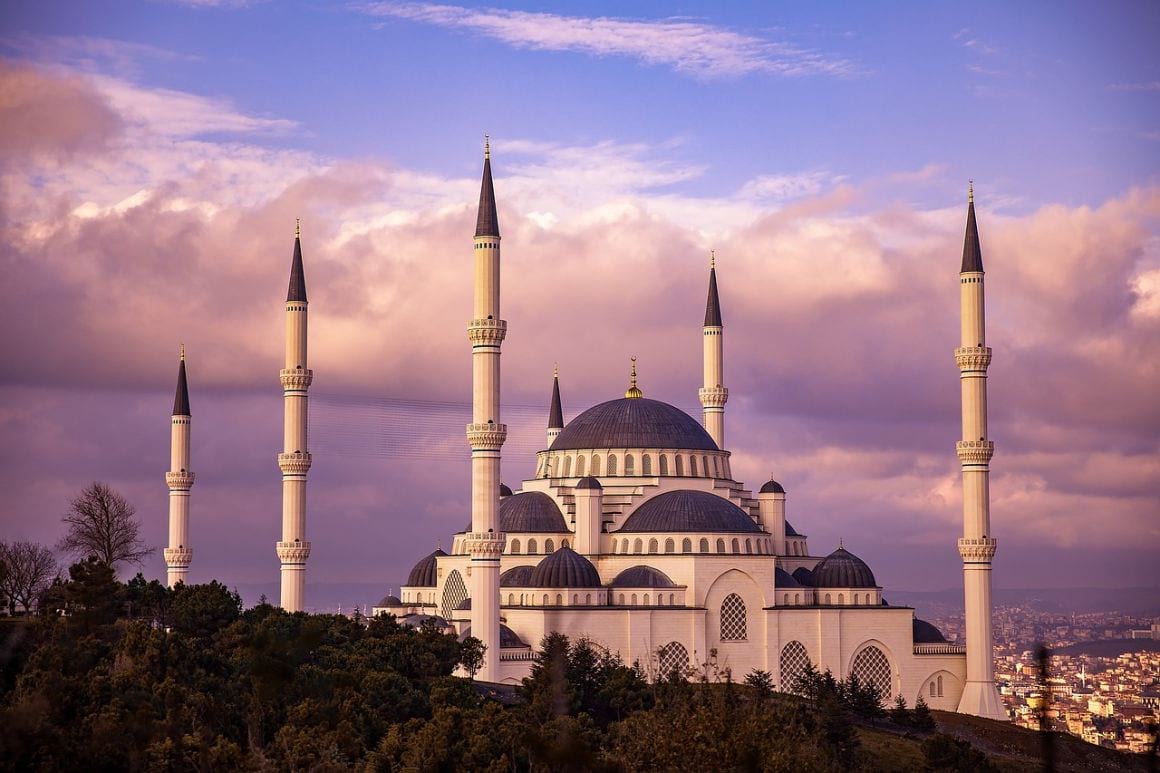 Now, while travel insurance is not a mandatory entry requirement for Turkey, that doesn't mean you shouldn't have it. You really shouldn't ever be travelling without insurance, and that goes double for the pandemic!
Keeping yourself covered against coronavirus mishaps is a complex subject, however, Americans get it easy. Our favourite insurance provider World Nomads just got favourite-r! They're covering against COVID-related incidents and will also count for countries where corona coverage is a requirement.
Is there a backup option? Sure is—SafetyWing Travel Insurance! SafetWing is the cheap, long-term insurance for cheap, long-term travellers. And now, they've stepped up to the plate covering travellers and digital nomads against the scourge… at a bargain!
And if neither of those two choices are right for you? Well, in that case, I strongly, strongly, strongly recommend doing your own research on the top travel insurance companies and finding one right for your trip.
The Best Travel Backpack?!
Pssssst! Not picked the perfect travel backpack yet? The Broke Backpacker team has tried out over thirty backpacks this year! Our favourite carry on backpack is the Nomatic Travel Bag.
Read our full review!
And Keep Smiling
Turkey is open for business. The novel coronavirus pandemic may have other countries enforcing travel bans, but Turkey is freely admitting international tourists from all over the world.
There are a few travel restrictions and entry requirements in place, but that's just part of the global New Normal that we all face right now. It doesn't mean you can't still have adventures.
Things may change in the future, but for now it's possible to visit Turkey – or maybe you'd prefer to wait until better days. Either way, why not plan a trip to Turkey and dream of future travel!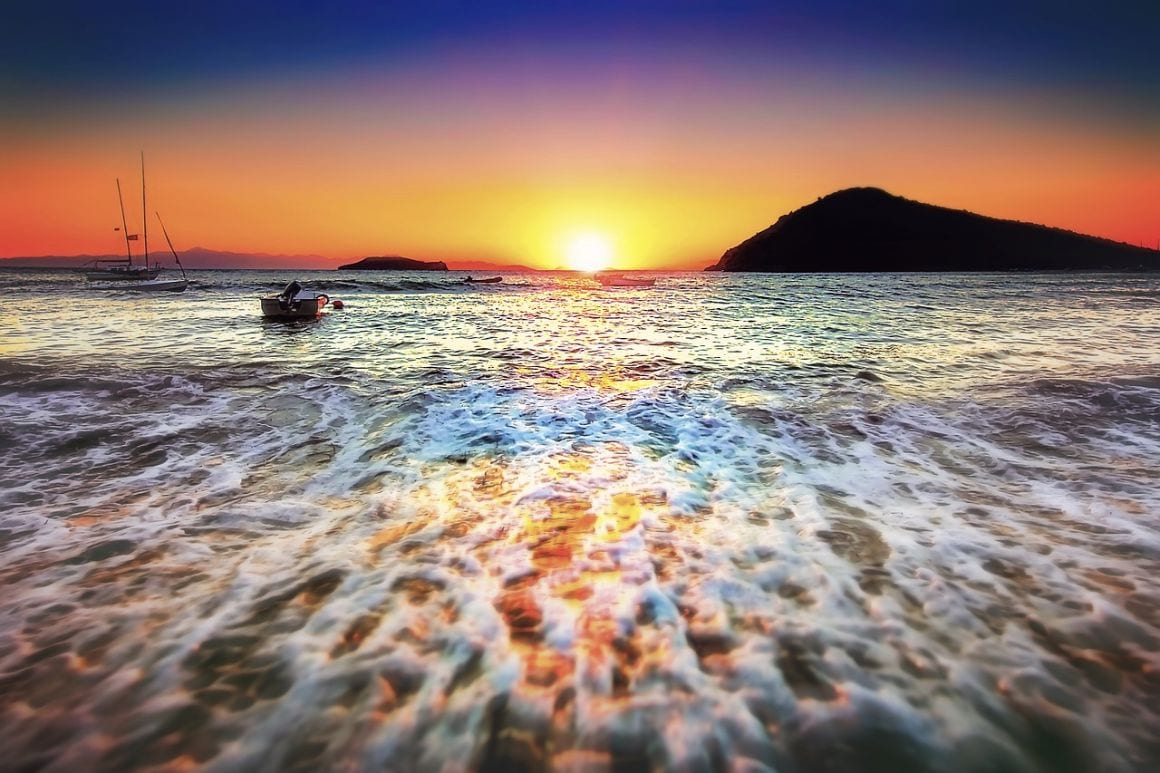 Yay for transparency! Some of the links in this post are affiliate links. This means that if you book your accommodation, buy a book or sort your insurance, I'll earn a small commission at no extra cost to you. I only link to stuff I've actually used and never endorse crap. Your support helps me keep the site going.