If you're looking for an undiscovered gem of a country, Ukraine is the place to go. Steeped in history and tradition, Ukraine's cities and countryside alike pop with character and charm. Not to mention it's the biggest country in Europe (not counting Russia). There's a whole lot to explore.
Things may be in a constant state of flux at the moment, but we have created this guide to the COVID entry requirements for Ukraine to help you navigate the new normal. This article details who can travel, what Ukraine's travel restrictions are, and any measures in place on the ground.
Our guide has everything YOU NEED TO KNOW if you're travelling to Ukraine in 2020.
A message from Will, the OG Broke Backpacker
Amigos, let's face the facts: travel isn't what it was. Things have changed.
We strive at The Broke Backpacker to be the best source of up-to-date and relevant information in the travel-sphere. All the information here was sourced, checked, double-checked, and published on 17/12/2020. While the information was correct then—and we will outline any changes and updates that we do make in the future—it's important to respect the immense changeability of this topic.
If you're going to be travelling amongst the coronavirus world, you need to, do your own research and do it hard. No one blog or website is a sufficient source, and even if it was, it might all just go tits up anyway.
This information changes more often than I fart in a day. Tread with caution.
And if you do see some misinformation, please leave a (constructive) comment so that we can patch it up! We really do appreciate your support and input in these weirdest of times.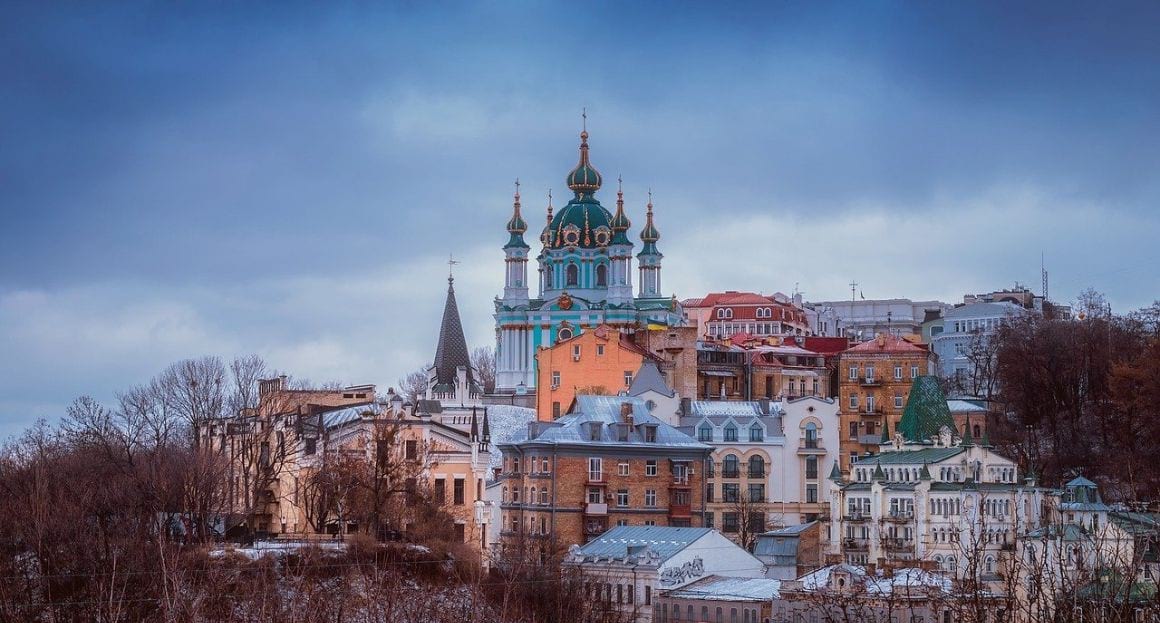 Who Can Travel to Ukraine Right Now?
Following a suspension of passenger services to and from Ukraine from 17th March, as of 28th September, foreign visitors are again allowed to enter Ukraine's borders.
There is a traffic system in place, with countries falling into either the Green or Red Lists, based on risk assessment of COVID-19.
Countries on the Green List are permitted to travel to Ukraine under the same rules in place prior to the closure of its borders. This long list of countries is updated every 24 hours. Notable inclusions are the United Kingdom, Canada, Australia, and New Zealand, for instance.
The Red List comprises countries that have seen a 30% increase of COVID-19 in the past 14 days, or higher instances of COVID-19 than Ukraine. This is reviewed by the Ministry of Health every 7 days.
These are as follows:
Andorra
Armenia
Austria
Bosnia and Herzegovina
Bulgaria
Croatia
Czech Republic
France
Georgia
Hungary
Italy
Jordan
Liechtenstein
Lithuania
Luxembourg
Montenegro
North Macedonia
Poland
Portugal
Romania
San Marino
Serbia
Slovenia
Sweden
Switzerland
USA
Those travelling from countries on the above list will be subject to further entry requirements as detailed below.
Can Americans travel to Ukraine?
American tourists are currently permitted to travel to Ukraine.
However, due to the inclusion of the USA on Ukraine's Red List, U.S. citizens are subject to entry requirements upon entering Ukraine's borders. As with all other visitors to Ukraine, they must also follow protocols in place on the ground.
Alas, it's hard days for the Americanos, but have no fear! We've put together a couple of sexy COVID-proof travel guides that may just help you plan your travels through the Ragnarok times: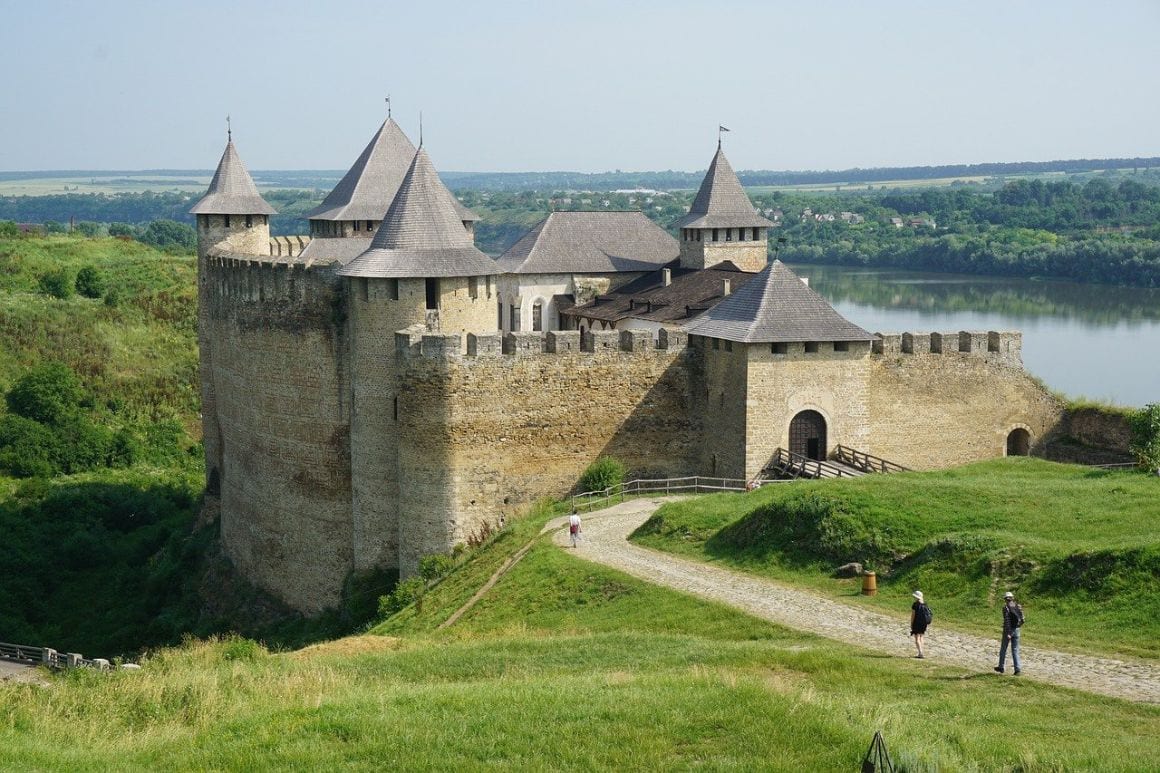 What are the COVID-19 Entry Requirements for Ukraine?
Ukraine has reopened its borders and is once again accepting international tourists. However, due to its categorisation system, some visitors to Ukraine will face more stringent entry requirements than others. Here we will detail those requirements:
Individuals travelling to Ukraine from a country on its Red List are required to undergo a PCR test on arrival if they do not wish to self-isolate (see below).
If you refuse a test at the airport, it is also possible to conduct a test within 24 hours of arrival. Results should be ready between 24 and 48 hours after the test was completed.
While not mandatory, it is possible to arrive in Ukraine with negative COVID-19 test results. These must:
Be in English;
State time of test and time results were received;
State type of test;
Include your full name, date of birth, and passport number;
Clearly state the result: COVID-19 NO or COVID-19 YES
Those who do present negative results according to the above format will not have to undertake a PCR test on arrival. It may be taken no more than 48 hours prior to arrival in Ukraine.
Persons under 12 years of age are not required to test. All travellers, however, will be subject to multiple health screenings and temperature checks on arrival.
Those individuals travelling from Red List countries must observe a 14-day self-isolation if they do not wish to take a PCR test on arrival, or within 24 hours of arrival, as stated above.
Travellers should take no longer than 24 hours from arrival to reach their place of quarantine. This must be agreed upon with authorities via a mobile app (see below) beforehand.
Those awaiting test results from a test taken on arrival or at a laboratory are also required to self-isolate. Individuals will be notified of the test result through a mobile app; if negative, quarantine may be concluded.
While no additional documentation is required for those travelling to Ukraine, travellers from countries on the Red List must also download and install the track and trace app Dii Vdoma.
This must be downloaded before arrival. It will include personal information such as your phone number and place of isolation in Ukraine (accommodation, etc.).
Evidence of the app being downloaded should be shown to the State Border Guard Service on arrival.
Note that the app must not be deleted during your stay in Ukraine. Children under 14 years of age are not required to have the app.
The visa requirements for Ukraine remain the same as they were prior to the spread of COVID-19. Some countries may travel to Ukraine exempt of a visa, and some may apply for an e-visa, while those from other countries must apply in advance for a Ukraine visa.
Currently, 82 countries enjoy visa-free travel to Ukraine, while those from over 50 countries can apply for an e-visa.
Check this site to see if you are eligible for visa-free travel.
Those who need to extend their stay in Ukraine beyond the period of validity, due to restrictions on travel imposed by COVID-19 will not be penalised for doing so.
To enter Ukraine's borders, a travel insurance policy is required. The policy must be purchased through a company registered in Ukraine, or through a company which has an office in Ukraine.
It is possible to get travel insurance for Ukraine through the government's online portal.
The cost of this health insurance certificate is €3.30 for 3 days and €0.80 per day after that. This is to cover any costs incurred by treatment and/or quarantine due to COVID-19.
For more information please see our travel insurance section.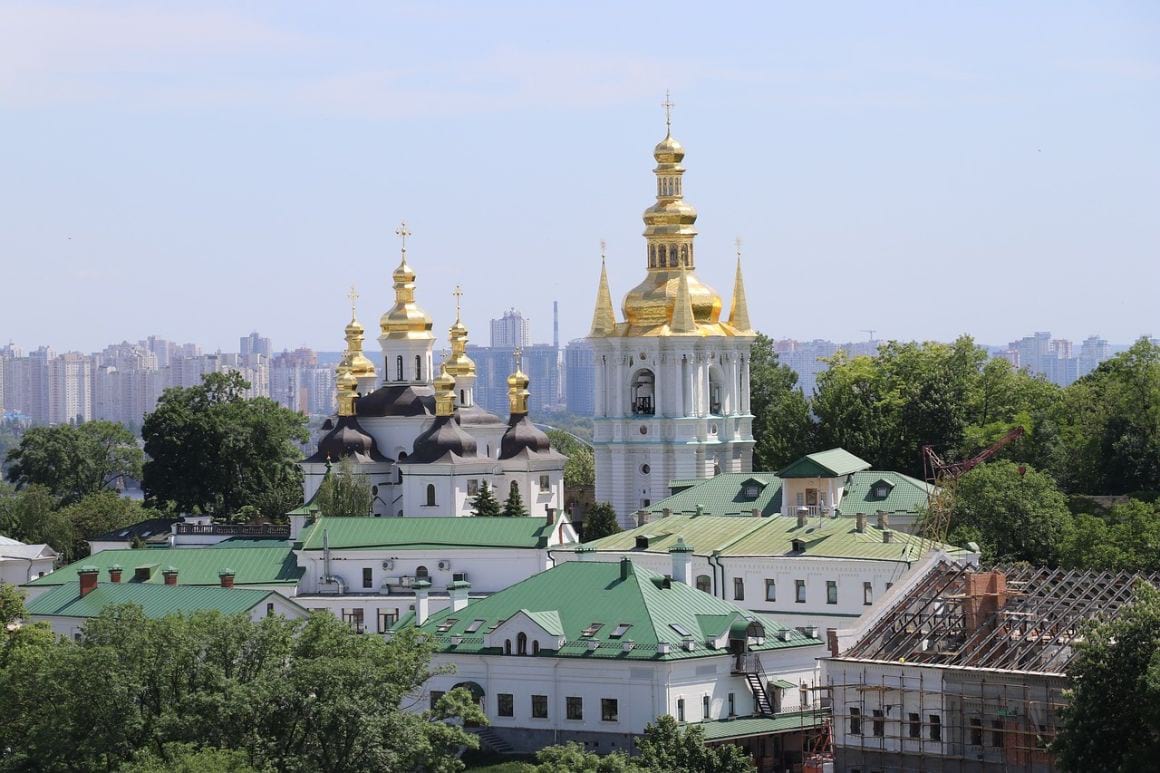 Ukraine Travel Restrictions – On the Ground in the Ukraine
Ukraine's borders are open for tourism once again, but as with many countries around the world, there are New Normal guidelines in place on the ground to prevent the spread of COVID-19. These range from enforceable rules to general recommendations for the health and wellbeing of visitors and citizens alike.
The most basic of these protocols include:
Use alcohol-based disinfectant where it is supplied
Avoid gatherings and crowded places
Keep your identity documents with you at all times
Use disposable gloves if possible
Keep a social distance (1.5 metres)
Masks must be worn in Ukraine. These must be worn on public transport and enclosed public spaces. Those who do not comply can expect to face fines of between UAH 170 to UAH 255 (roughly between US$6 to US$9).
Children under the age of 6 are not required to wear a mask.
Nationwide restrictions are in place in Ukraine; specifically, the country is under an adaptive quarantine until 31st December. This includes a "weekend quarantine", by which more restrictions are imposed from Friday midnight until Sunday midnight; this is in place until at least 30th November.
What Tourist Services Have Reopened in Ukraine?
Due to Ukraine's adaptive quarantine measures, services currently operating in Ukraine may do so only if there are appropriate hygiene measures in place. There are also additional limitations on how services may operate, in terms of capacity and opening hours, for example.
Services that are currently open in Ukraine include:
Hotels
Public transport
Restaurants and cafes
Museums
Libraries
Swimming pools
Parks and recreation areas
Shopping centres
The above services operate with New Normal guidelines in place as per Ukraine's adaptive quarantine measures. For example, restaurants may operate only between 7 a.m. and 10 p.m., while on weekends, they are closed. Night clubs are closed indefinitely.
Cinemas and other cultural institutions are currently limiting visitor numbers to half their usual capacity; public transport is also running at limited capacity, with no standing passengers allowed.
In terms of accommodation, while hotels remain open, other forms of accommodation, including hostels, remain closed until further notice.
https://www.gov.uk/foreign-travel-advice/ukraine/coronavirus
https://ua.usembassy.gov/covid-19-information/
Now, while travel insurance is not a mandatory entry requirement for ___, that doesn't mean you shouldn't have it. You really shouldn't ever be travelling without insurance, and that goes double for the pandemic!
Keeping yourself covered against coronavirus mishaps is a complex subject, however, Americans get it easy. Our favourite insurance provider World Nomads just got favourite-r! They're covering against COVID-related incidents and will also count for countries where corona coverage is a requirement.
Is there a backup option? Sure is—SafetyWing Travel Insurance! SafetWing is the cheap, long-term insurance for cheap, long-term travellers. And now, they've stepped up to the plate covering travellers and digital nomads against the scourge… at a bargain!
And if neither of those two choices are right for you? Well, in that case, I strongly, strongly, strongly recommend doing your own research on the top travel insurance companies and finding one right for your trip.
The BEST Travel Backpack?!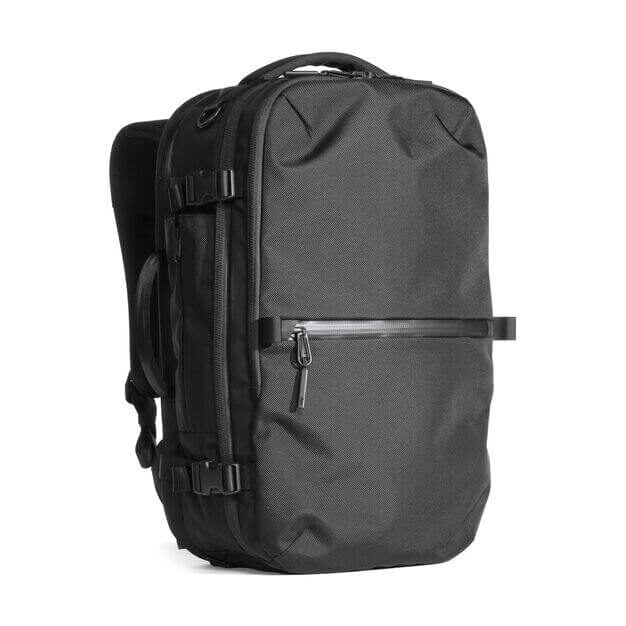 Pssssst! Not picked the perfect travel backpack yet? The Broke Backpacker team has tried out over thirty backpacks this year! Our favourite travel backpack is the Aer Travel Pack 2.
View on AER
And Keep Smiling
Ukraine remains open for business. So if you've never thought about travelling to this giant of a country, nothing says that you'll have to put off that trip any longer than you need to.
That said, there may be travel restrictions in your own country, and you may not be able to leave. The one thing to remember in these times is that things are likely to change in the future.
So if you feel like a Ukraine trip is imminent for you, or even if you're waiting (like many of us), no one's saying you can't start planning now: half the fun is in creating an incredible itinerary!
"Find out how YOU can support the site. We work hard to put out the best backpacker resources on the web, for free! It's all about helping out our tribe of awesome backpacker readers [that's you!]. Please visit the link to find out how you can help keep the site going 🙂
For the sake of transparency, some of the links in our content are affiliate links. This means that if you book your accommodation, buy a book or sort your insurance, we earn a small commission at no extra cost to you. I only link to stuff I've actually used and never endorse products or services that are not up to scratch. Thanks for your support.