India is so chock-full of historical and religious sights, bustling cities, and breath-taking landscapes. Whether you're looking for a romantic vacation, spiritual retreat (time to improve your yoga skills), or beach holiday, India will deliver!
There's no doubt this wonderful country will leave you with a myriad of happy memories. However, a look beneath the surface will show you that, like everywhere else, India is far from perfect and has its fair share of problems. From extreme poverty, underprivileged communities, unsustainable farming practices, and ecosystems pushed to the edge, there is so much this powerful country needs help with.
The beauty of humanity, is that anywhere you find problems, you will probably find a group of hardworking and dedicated individuals who want to do their part to help! Wouldn't it be awesome to join them? If you're thinking "hell yeah", then maybe volunteering in India is something you should consider!

Do You Want to Travel FOREVER??
Pop your email in below to get a FREE copy of 'How to Travel the World on $10 a Day!'.
Top 3 Volunteer Projects in India
Help in an Animal Shelter
> Animal Care, Handiwork
> Arambol
Teach English and Learn Yoga
> English Teacher, Housework
> Uttarakhand
Sustainable Farming
> Farming, Gardening, Animal Care, Maintenance
> Wayanad
What You Need To Know About Volunteering In India
Luckily for you budding volunteers, India has a ton of off-the-charts volunteering opportunities! There is everything from animal conservation to teaching to farming, so no matter what floats your boat, you will be sure to find an opportunity to match. 
Sounds completely epic, doesn't it? However, volunteering is hard work. Not necessarily back-breaking (thankfully) but not an easy-breezy type of job either. There will be challenging days where you don't want to do anything, let alone with a smile on your face! 
If you think you're up to the challenge, maybe volunteering in India is exactly the place for you. There are some super great sites for finding yourself an ethical, safe, and fun placement! If you're familiar with us, you'll probably know by now that we are all about Worldpackers and Workaway. These sites are upfront, review-based, and easy-to-navigate so you won't have any nasty surprises later.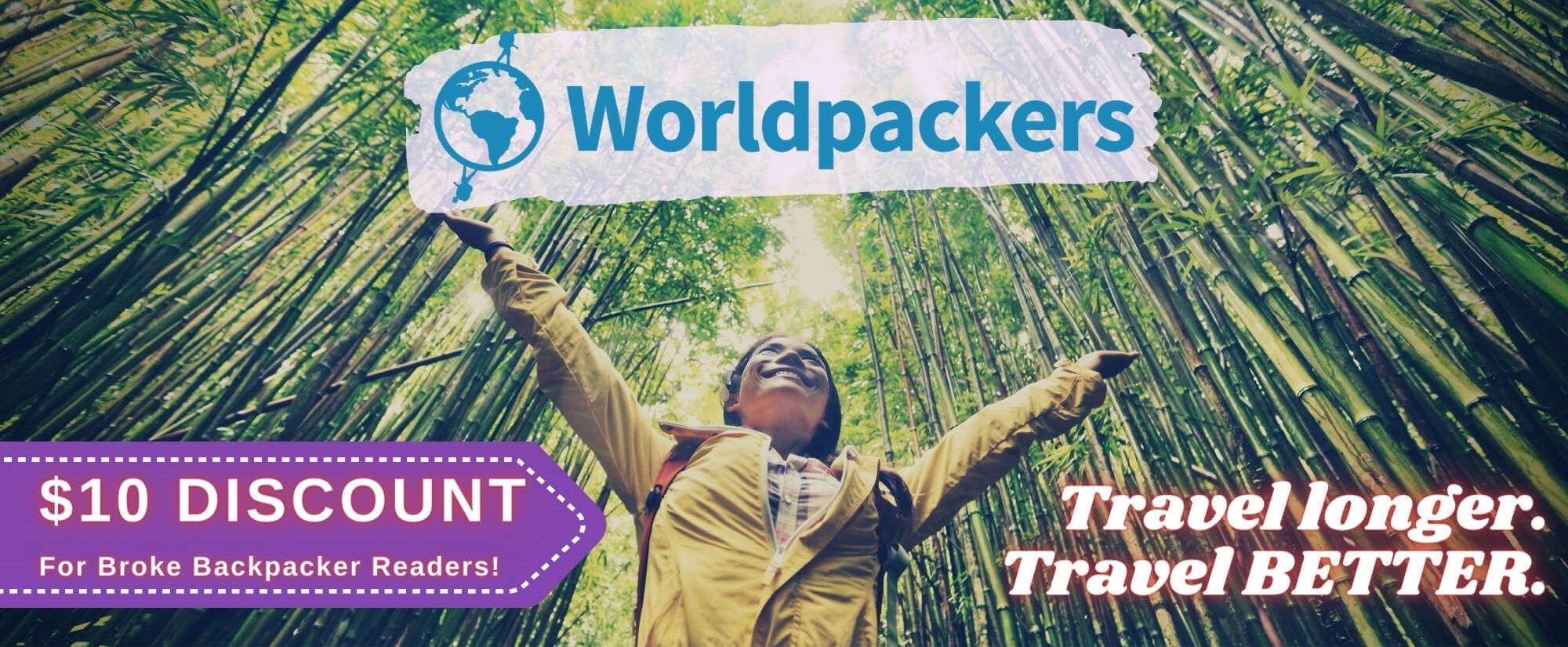 Worldpackers: connecting travellers with meaningful travel experiences.
Why Volunteer in India
Backpacking India is fantastic, but what exactly makes volunteering in India so great? Well, keep reading and all will reveal itself…
Volunteering is probably the best way to experience a country other than living there. You will get to know the ins and outs in a way that traveling could never teach you. There's no better way to get a unique insight into the culture, customs, and people!
This one kind of seems like an obvious, but definitely needs a mention. I'm talking about the food, of course! Many placements include tasty, delicious meals cooked authentically by local people. It doesn't get more mouth-watering than that. 
You will really be doing these organizations a solid. Sadly, most charitable groups are severely underfunded and understaffed. They really rely on volunteers for manpower and the additional funds they provide. 
Volunteering will make you feel incredible. You'll be doing a great thing, and that is sure to release some endorphins into the system!
What's more, volunteering is very very impressive. Not just to future dates (hello top-notch Tinder bio), but also on CVs and college applications. It's a win-win!
What is the One Item Every Traveller NEEDS???
There is one item every traveller NEEDS. Some travellers don't even know they need it, but those travellers need it more than anyone.
What is this forgotten essential of the backpacker-life? SPOILERS! Guess you'll just have to click the button to find out. 😉
Find Out What It Is!
Before You Volunteer in India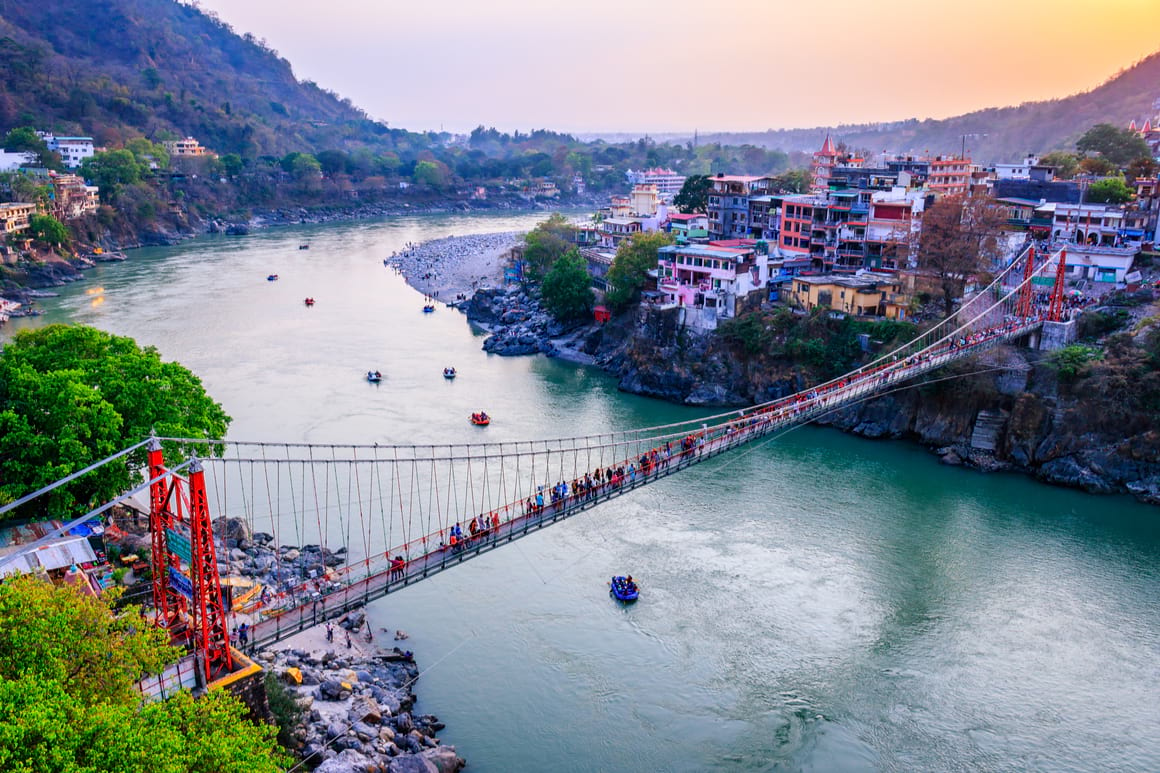 Before you start packing your bags, there are a few more things I have to fill you in on. Nothing drastic, just some standard old admin. I'm talking about your visas and vaccinations here, and yes, it might seem like a massive pain in the you-know-where, but trust me, you're going to want to dot all the i's and cross all the t's before you get there. 
Visas
India doesn't have a specific volunteer visa. Anyone wishing to volunteer is required to apply for an employment visa before arrival. This can be done online, will last the duration of your volunteering work, and will require a letter from the charity, organization, or NGO sponsoring you.
You may have heard anecdotal stories of friends, or friends of friends, who volunteered in India on a tourist visa, and to this I say, it's always worth messaging the organization you're going with to get their advice on what you should do. They will have a much better idea of any hoops you need to jump through or steps you'll need to take to legally volunteer in the country.  
All of the above information is based on that long-ago time before COVID-19, and the pandemic has very likely disrupted things. 
Vaccinations
At the moment, travelers entering India need to have a Yellow Fever vaccination if they're coming from an at-risk country, or you could be detained for up to six days. You will also need to be fully vaccinated from COVID-19 to be able to enter as a foreign tourist.
It's a good idea to visit your doctor or a travel clinic at least six-eight weeks before your trip to get their advice on any other jabs. 
For volunteering in India, your doctor will probably suggest Hepatitis A and B, Typhoid, Cholera, and Rabies jabs. They might also offer you a Japanese Encephalitis vaccine and malaria tablets depending on the time of year and where you're going. Bug spray is also going to be super useful at keeping the mosquitoes away!
Check out our India packing list for more useful suggestions of what to bring!
India at a Glance
Official Language – Hindi, English
Currency – Indian Rupee | 1 USD = 74.52 INR (November, 2021)
Capital – New Delhi
Costs of Volunteering in India
It may come as a shock to you that volunteering in India probably won't be free – you will need to pay for your placement. Something to take solace in, however, is that legitimate organizations will be utilizing your funds in the best possible way and channeling them right back into the project! This means paying staff wages, buying research equipment and supplies, and paying utilities.
It isn't a one-sided deal, though! Most placements, in exchange for your time and monetary contributions, will give you somewhere free to stay, daily transport to and from the project site, and free local meals on working days! 
There are a few things you will have to budget for, as they are not provided, like airline tickets, any visa fees, airport transfers to the site (some projects do provide this), and any extra spending money for exploring. 
Now I have nicely moseyed on over to the subject of spending money, let's talk about why you might wanna keep some extra rupees aside. There are the things we always forget to budget for, like shampoo, soap, and snacks. Then there's any extra exploring you might wanna do on your days off, or before or after your volunteering placement!
Choosing A Volunteer Project In India
With the basics covered, it's time to start talking about what I'm sure you've all been waiting for… choosing your project! When thinking about what kind of volunteer project in India you might want to do, it is really important to think about your likes and dislikes, your strengths and weaknesses. This will make everything flow much better later on.
Here are the kinds of projects you might expect to find (just to get you all excited):
Social Work – This refers to working with underprivileged communities and individuals. With these opportunities, you may be required to commit to a longer placement, and work longer hours. They can be a little emotionally draining, so having thick skin is a must. You may find yourself teaching, giving presentations, or just spending time with people in need.
Sustainable Farming – Unsustainable farming practices were (and still are) a huge issue in India. Because of this, many people are turning to permaculture and more eco-friendly ways of growing crops. These can be labor-intensive, so a good level of fitness is a must!
Wildlife Conservation – There are plenty of opportunities out there to work with endangered animals. Legitimate and ethical groups focus more on welfare and scientific research, so don't expect to cuddle up to a tiger or elephant, but do expect to get your hands dirty mucking out some enclosures! 
All volunteer projects are unique, therefore, you can expect them to have different rules about the minimum time you'll have to commit. Most placements you find will be asking for a two-week minimum commitment, but some kinds of volunteering, like volunteering with kids, may ask you to stay for longer. 
Save $$$ • Save the Planet • Save Your Stomach!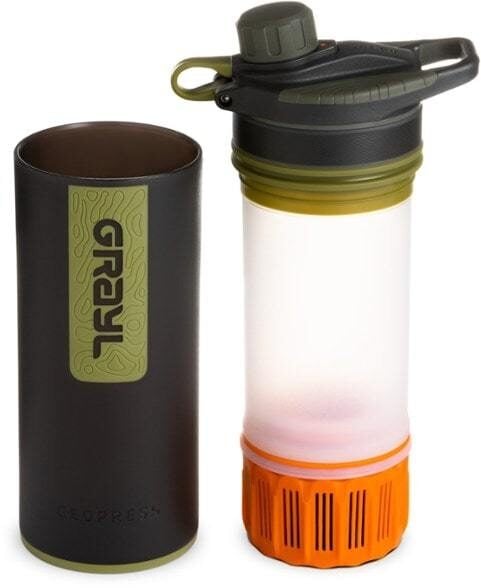 Drink water from ANYWHERE. The Grayl Geopress is the market's leading filtered water bottle protecting your tum from all the waterborne nasties. PLUS, you save money and the environment!
Single-use plastic bottles are a MASSIVE threat to marine life. Be a part of the solution and travel with a filter water bottle.
We've tested the Geopress rigorously from the icy heights of Pakistan to the tropical jungles of Cuba, and the results are in: it WORKS. Buy a Geopress: it's the last water bottle you'll ever buy.
Buy a Geopress!
Read the Review
Top Volunteer Projects in India
At The Broke Backpacker, we always have your back, and have scoured the internet high and low for some of the best volunteer projects in India. Check them out! 
Opportunity: Animal Care, Handiwork
Location: Arambol
This animal shelter has over 40 rescue dogs, cats, puppies, and kittens that need constant love and care. Your main duties will be to prepare the animal's food, keep their enclosures clean, prepare any medicine they need, and maybe go out on a run and rescue some distressed strays. You may also need to get familiar with a toolbox, and do a little maintenance and building work! 
You will be asked to help out for 16 hours a week with two days off, in exchange for somewhere to sleep and free lunch every day. The shelter is in a very natural community by a river, so if you like living a little on the wild side then this is perfect for you. 
Opportunity: Teaching English
Location: Uttarkashi
We absolutely love this cultural exchange which will have you learning all about Himilayan culture, while teaching primary school-age kids some useful English skills! You may be asked to help out with some extracurriculars such as sport, dance, and music.
If you're a tab nervous about teaching English, the school will give you some guidelines about what to teach. 
They are asking for 20 hours of help a week with weekends off, but you can always opt to volunteer on Saturdays too! You'll get somewhere to stay and three free meals a day. On your days off, you can go trekking in the area or visit some local temples and sights. 
Opportunity: Farming, Gardening, Animal Care, Maintenance
Location: Wayanad 
If you're into sustainable farming, this placement is the one for you. They are looking for hardworking and dedicated volunteers to add to their team, to help with a range of duties. You will be doing everything you'd expect from a sustainable farm such as planting and harvesting crops, looking after animals, gardening, and some repair work.  
You will get one day off a week, and will be given a set of daily activities to do, all in exchange for a bed in a shared room, and three vegetarian meals a day! The farm is managed by three women and one man, and they really stress the importance of teamwork and getting things done. 
Opportunity: English Teacher, Housework
Location: Uttarakhand
Wow! This volunteer position really gives you a bang for your buck! Not only will you get free accommodation in the volunteer house, but you will also get meals from the school when you are working, groceries to cook at home, and you can yoga lessons. All of that for four to five hours of helping out a day, with two days off!
You will be expected to help out in the local school teaching primary age children (four-12 years old) English, and teaching them about where you come from too! They also ask you to help out around the house, and with the cooking (one thousand times yes to learning authentic Indian recipes). 
Opportunity: Farming, Construction, IT 
Location: Karnal
This is a fantastic chance to experience another side of India on a small organic farm. You can choose between a private room in the host's house, or (season permitting) go all out on the rural experience and sleep in a tent! Your duties will be helping on the farm, giving your creative ideas on how to improve the mediation center, helping to build eco-friendly homes, and helping out with some online work. 
What sets this opportunity apart is that your host is a healer and knowledgeable in mediation, yoga, tantra, and alternative therapies, and best of all, happy to share what he knows! You need to commit to five hours a day, with two days off a week. 
Is This the Best Backpack EVER???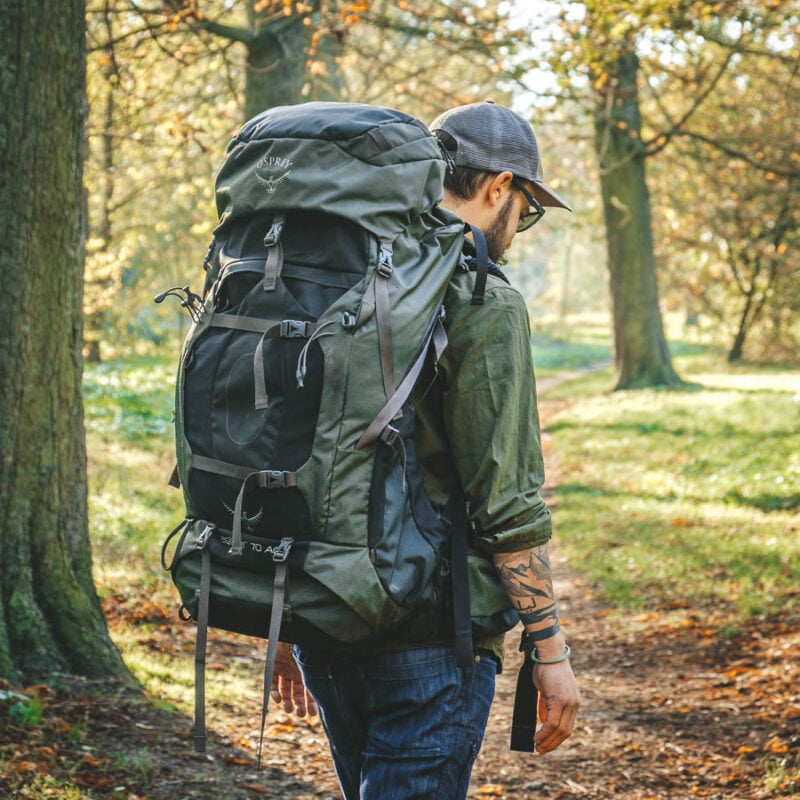 DIY Volunteer Projects in India
Alright, you are a tricky one, and somehow none of the above projects blew your socks off. Don't sign off yet, because I still have some tricks up my sleeve.
You can put on your detective cap and hit the web to scout out some great projects. I'm talking about doing it yourself or DIY-ing it, and thanks to modern-day search engines, anyone (even your gran) can do it! 
A quick type of "volunteer projects in India" into a search bar, or a social media binge can reveal all kinds of opportunities from groups that may not have the funding or time to advertise on third-party websites.
If this seems like a little bit too much hassle then keep reading because we have (surprise, surprise) already got some picked out for you!
Founded in 1996, this non-profit animal welfare organization provides injured wild animals found in urban areas the veterinary care and rehabilitation they need before releasing them back to the wild, or adoptive habitats. 
Their general volunteer duties change with need, but you may find yourself cleaning enclosures, feeding the animals, identifying species, helping the vets, learning survey skills, and much more! This hands-on position is great for those with a passion for animals. 
HELP is a registered charity that aims to raise educational standards in Himalayan villages to help the local children escape the cycle of poverty. They have several locations in India to choose from, and a minimum eight-week commitment (if you're a practicing teacher and want to fit your volunteering inside the summer vacation, they will make an exception!). 
They are asking for teachers with a TEFL qualification, and will happily provide newly qualified TEFL teachers with a starter pack of materials for their first few weeks. You will be given a local host who will provide you with delicious local meals!
Wildlife SOS is a group with a three-pronged mission.
1) To conserve and protect India's wild animal populations and habitats
2) To rescue and care for injured and displaced wildlife
3) To conduct research to aid the protection and conservation of wildlife.
Their rescue center is based in Agra, with a resident population of bears and elephants. Volunteers are asked to work for five days a week, with each day being a little different. Duties include preparing food, cleaning enclosures, gardening, building enrichment treats, and much more. Volunteers should be physically fit, and be good at working in a team and living with others. 
Varanashi is an organic farm in Karnataka. The farm was previously highly reliant on chemicals, producing low yields with increasing disease and pests. In 1991 the farm became organic, leading to the slow recovery of the land, increasing yields, and increasing profits. True to permaculture and organic farming style, the volunteer work here varies depending on the season but may include composting, grafting, potting, harvesting, planting, etc. 
You will need to work six hours a day, five days a week, and will be volunteering alongside 10-15 other people, living between four volunteer houses. There are three free, local, vegetarian meals a day, prepared with organic produce from the farm!
Surman Sansthan is an NGO that provides shelter and other necessities for women and children in need. They offer assistance through providing quality food, education, skills, shelter, and medical aid. 
They are based in Rajasthan and look for volunteers to fill several roles. This could be teaching in the traditional sense, teaching the children the importance of practicing personal hygiene, skill development for things such as martial arts, dancing, public speaking, helping the NGO with marketing, or office work. With such a range of shoes to fill, this placement has something for everyone, and is certainly a worthy cause. 
DON'T DIE OUT THERE! …Please 🙂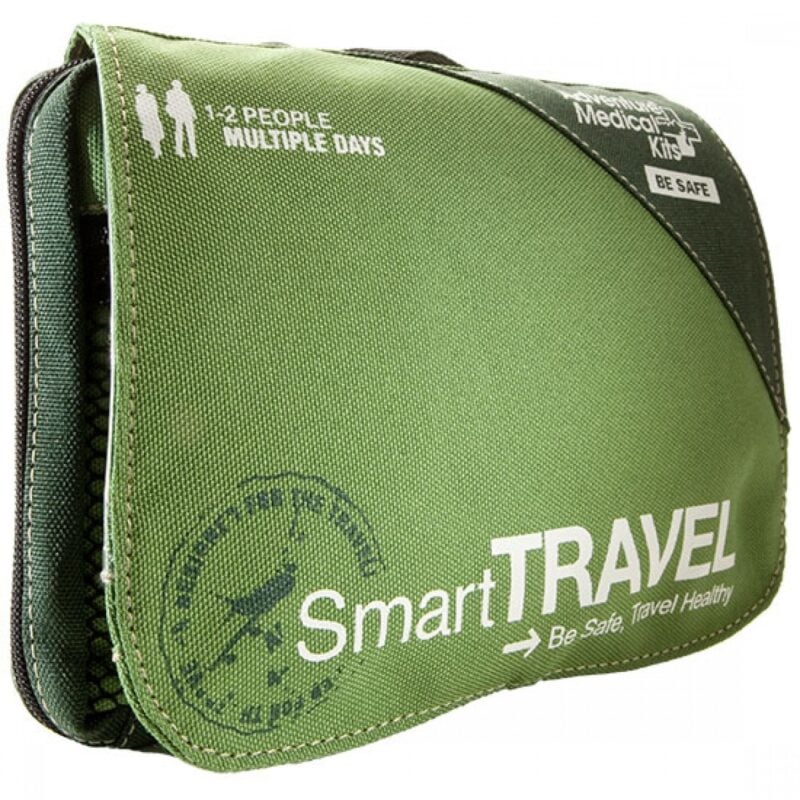 Things go wrong on the road ALL THE TIME. Be prepared for what life throws at you.
Buy an AMK Travel Medical Kit before you head out on your next adventure – don't be daft!
Buy on REI
Buy on Amazon
What to Expect When Volunteering in India
I'm sure you are ready to hop on a plane and start your next adventure volunteering in India! But, I won't blame you if you still have a few more questions.
I, unfortunately, cannot predict the future, so giving you an exact play-by-play of how your time will go is not going to happen. What I can do is give you a pretty good idea of what to expect!
Accommodation
No one rule applies when it comes to accommodation. Before you get all panicky, you can rest assured that wherever you will end up staying, it's going to be clean, safe, and comfortable. This is volunteering though, so don't go picturing living it up in some Taj Mahal-type palace. 
You will most likely be staying in a shared dorm, but sometimes you may find yourself in a homestay-type situation, so get ready to pack on the pounds as your hosts ply you up with delicious Indian food.
You may find that your project can't offer you somewhere to stay. In this case, it will be up to you to find yourself somewhere. If you're on a budget then finding yourself a nearby hostel, guesthouse, or homestay is the way to go! If you're feeling a little flashy, Airbnb is a great option too. Remember to search for long-term rentals to get a discount. 
Days Off
As a rule of thumb, with volunteering positions found on sites like Worldpackers or Workaway, you will be asked to help out for 20-25 hours a week, with two days off. Lots of larger projects organize fun (and completely optional) group activities for volunteers on their days off, or if you're staying with a local host family, they may offer to tour you around. 
If you're the kind who likes to plan their own itinerary and day trip, then some things I suggest you check out if you have time are the Taj Mahal (obvious, yes, but for a reason!), Kaziranga National Park, Darjeeling (hello tea time), Jaipur, Goa, and the list keeps on going! Wherever you do end up going, I am confident you'll have the best time!
Getting Around
By far the best way to travel around India, particularly for long distances, is by train. They're easy to book and affordable, but make sure you do some research first about what class of train you are getting as you really get what you pay for! For example, second-class seating is extremely cheap, but there's no assigned seat, is often hot, and may be super cramped. 
Buses are better for shorter journeys, or when your destination doesn't have a train station. Again, do your research and make some inquiries before booking as there are budget but uncomfortable buses, and expensive luxury buses available. You may want to ask to see a photo of the bus if you're feeling unsure.
Do's and Don'ts
Do take your time to choose a volunteer project. Trust me, it's no fun to rock up to a project and find out on the second or third day that it's not really your jam.
Do let the organization know off the bat exactly how much time you are able (or are willing) to commit. It is unfair to them for you to leave early without any good reason. If you only want to be there for two weeks, that's totally chill, but you gotta let them know upfront!
Do always work to the best of your ability, listen to your supervisors or team leaders, and try to help out fellow volunteers when you can. There's no "I" in team after all.
Do embrace the Indian culture(s) with open arms, while they may be very different from what you're used to back home, everywhere is different and we need to respect local customs, cultures, and ways of life.
Don't be hesitant to speak up if something is bothering you. It is important you feel comfortable at all times, and the organization will work with you to resolve any issues you may have.
Don't forget to slow down and enjoy every darn second of your volunteering experience (it will go by in a blink of an eye). You're there to do good but also to make memories, so make them!
Final Thoughts
As if India couldn't bring any more to the party it is only giving us all these next-level volunteering opportunities! Whatever your skillset, likes, or wants, there's a volunteering position in India to suit you, and in a country as diverse and large as this, we're not surprised, and we're not complaining either! 
If you still haven't found exactly what you're looking for, then I urge you to keep searching as there's a volunteer opportunity with your name on it! If you have found your dream position *does victory dance* that is such great news, and there is nothing more for me to do except to wish you a fantastic time!
But don't forget to sort your travel insurance before you leave!
Month to month payments, no lock-in contracts, and no itineraries required: that's the exact kind of insurance digital nomads and long-term traveller types need. Cover yo' pretty little self while you live the DREAM!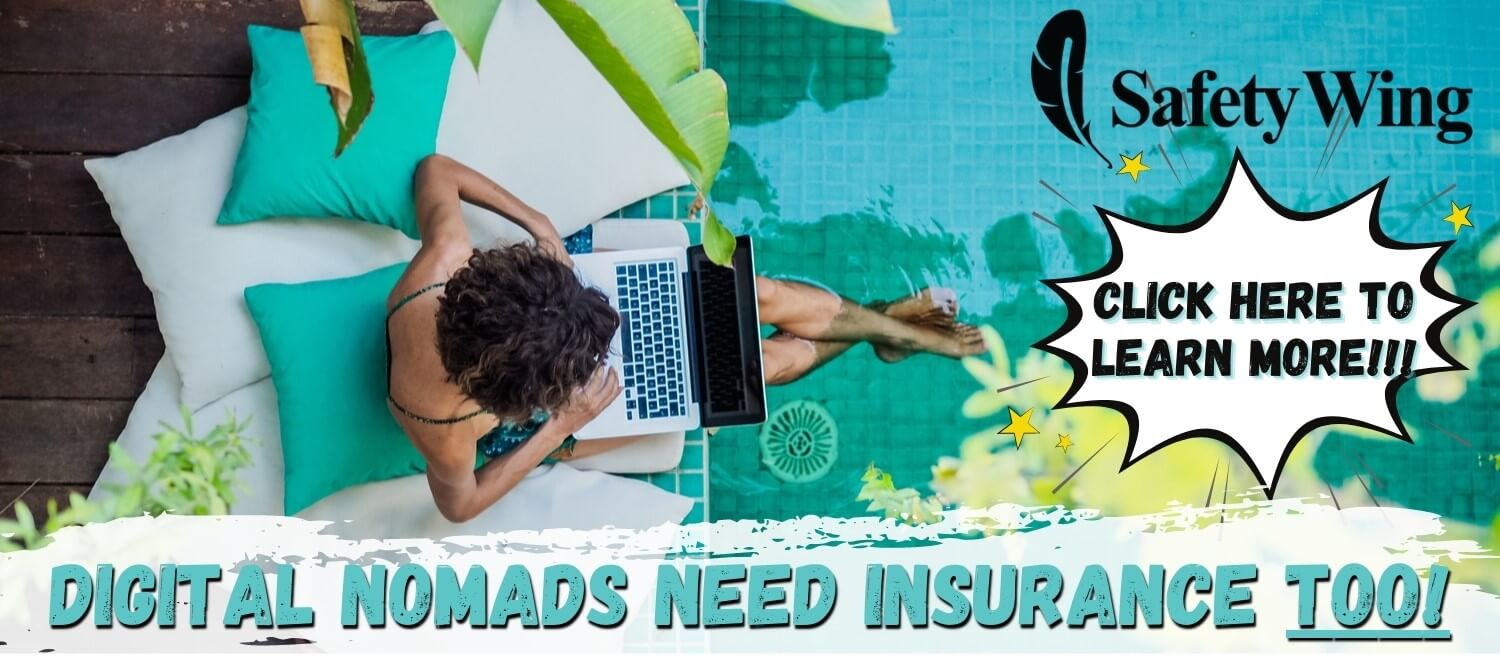 SafetyWing is cheap, easy, and admin-free: just sign up lickety-split so you can get back to work! Click the button below to learn more about SafetyWing's setup or read our insider review for the full tasty scoop.
---
Thanks for reading – that was fun! 😀
We bring you epic FREE content!
Find out how YOU can help support us.
We're a big site with a big team and this job isn't always easy. But we do it because we love it – we love providing epic and free content. We love the knowledge that our content keeps you adventuring. We don't ask for money, but if you'd like to find out how you can help the site in more organic ways, click the button below.
Thank you for your support 🙂
---
Bye for now, but not forever!
If you want MORE top-tier Broke Backpacker content like this, then sign up for our weekly newsletter below to get the latest and greatest!
And for transparency's sake, please know that some of the links in our content are affiliate links. That means that if you book your accommodation, buy your gear, or sort your insurance through our link, we earn a small commission (at no extra cost to you). That said, we only link to the gear we trust and never recommend services we don't believe are up to scratch. Again, thank you!