Well I don't know about you but I felt that the Oscars 2022 was a bit of a slap in the face..but you know, the Oscars are old news anyway.
You know what's not old news and subject to the narcissistic whims of Mr Burns-like archetypes though?… Hostels are what! That's because Hostels are places for everyone, by everyone.
Hostels celebrate diversity, multiculturalism, and bang-on brekkies. They celebrate connection, love, and the odd hot-and-heavy in the dorm room.
Hostels are for EVERYONE. Hostels ARE everyone.
And every year, we celebrate hostels! Every year, we take a minute to celebrate the best-of-the-best hostels in Hostelworld's annual awards, the HOSCARs!
And this year's Hoscars is especially exciting because, lets face it, the last 2 years sucked and particularly sucked for the travel industry!
It's Time to Vote in the HOSCARs!
That's right – it's that time of year again. The HOSCARs are here, the finalists have been announced, and now Hostelworld needs your help deciding which of these cracker abodes are worthy of the crown
This year, I had the absolute undying eternal pleasure to sit down with the panel of worldly and respectable judges – a true mix-and-match representing the greater travel community at large – and select the hostels that we felt deserved a crack at nabbing the title of HOSCAR winner. Now, the only thing left to do is select the winners, and that task falls to
YOU.
The voting period open on May 23rd so it's crucial you go and vote on your favourite hostels or else we won't have a damn winner!
Got a hostel you stayed at and loved? Go vote.
Got a hostel that put your stranded mate up through the lockdowns? Go vote.
See a hostel in this list that you just vibe with? Well go bloody vote by clicking right here!
In short…
Is This the Best Travel Pack EVER???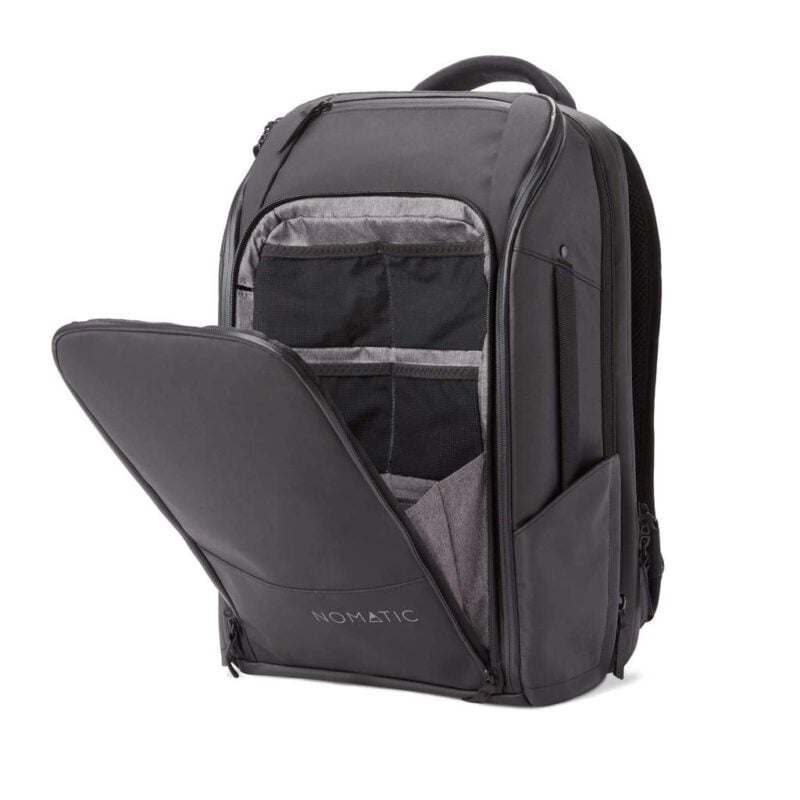 What are the Categories?
This year, you're looking at seven star categories. In no particular order, they are:
Digital Nomads Hostel: The pandemic made remote working big news. But long before COVID made it fashionable, us Digital Nomads have been skiving work for years! So for 2022 the Hoscars are dedicating an entire category to Digital Nomad hostels.
People Person Hostel: Hostels ARE sociable experiences by nature. These hostels are the hostels that managed to still effectively create a fulfilling sociable experience WHILE maintaining the safety of their guests and staff.
Eco Warriors Hostel: This is the category for hostels that promote eco-friendly and environmentally initiatives. This could be anything from solar power to harvesting rainwater to adopting stray animals, however, I saw one hostel that was turning beer bottles into drinking glasses. Neato!
New Hostel on The Block: These are the hostels that started in the Before Times just prior to the pandemic (or anytime after) and have persevered as a new business through the new challenges of the industry. Mad props must be given to all of these candidates for their hard work!
Community Champion Hostel: Hostels can do more than just aid travellers. They can aid their communities and the world at large. The hostels in these categories have initiated projects with the goal being to create a positive impact in their local communities or the greater society.
Meet The Contenders
As we said earlier, we have scoured the corners and sailed the seven deep seas of backpackistan. It is with the greatest pleasure that we hereby present to you, the hottest and bestest hostels in the world in 2022…
People Person Hostels: HOSCARs Finalists 2022
The ever popular Che Tulum offers a touch to Mayan magic to visitors. The hostel is able to offer a diverse range of experiences both inside and outside the hostel – there is an interactive WhatsApp group that keeps guests notified about hostel parties, salsa lessons and bar-bq's as well as group outings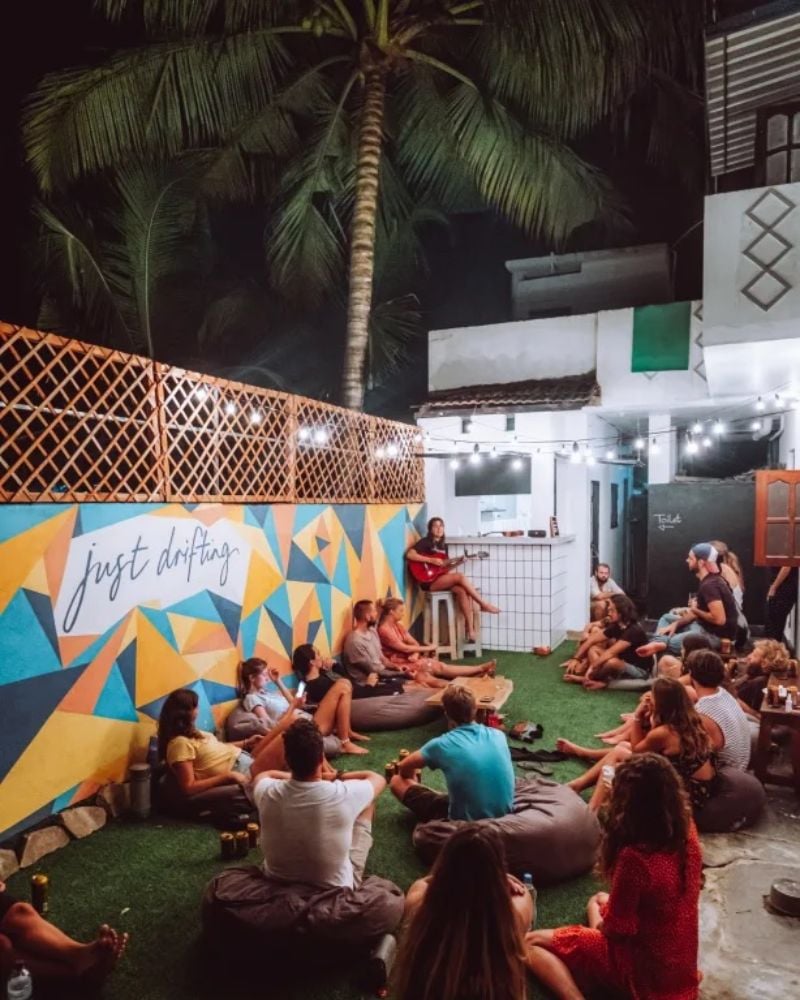 Weligama is something of a Sri Lankan surfing mecca and the Spindrift is by far the best hostel the region boasts. Its a community driven hostel that puts guests firmly at its heart and offers free social activities 7 nights a week. In terms of social areas, the hostel has too many to mention here and they also run a number of trips that support local tourism.
Kokopelli boasts 3 awesome hostels in 3 of Peru's most happening backpacker hubs. Each hostel has welcoming social areas, there is 24 hour service and the range of activities they offer ranges from salsa classes to ceviche lessons! Kokopelli's motto states that 'home is not a place, it's a feeling' and their hostels truly embody this.
The hippie-chic Pipa Beach on Brazil's north-eastern coast has some great hostels but Lagarto Na Banana really stands out from the pack. Each morning begins with free, on-site yoga classes and other on site activities range theatre classes to music & jam sessions. Oh, and if you are lucky enough to stay during the hostel's birthday, it's a real treat where the hostel rents boats and throws a 3 day party!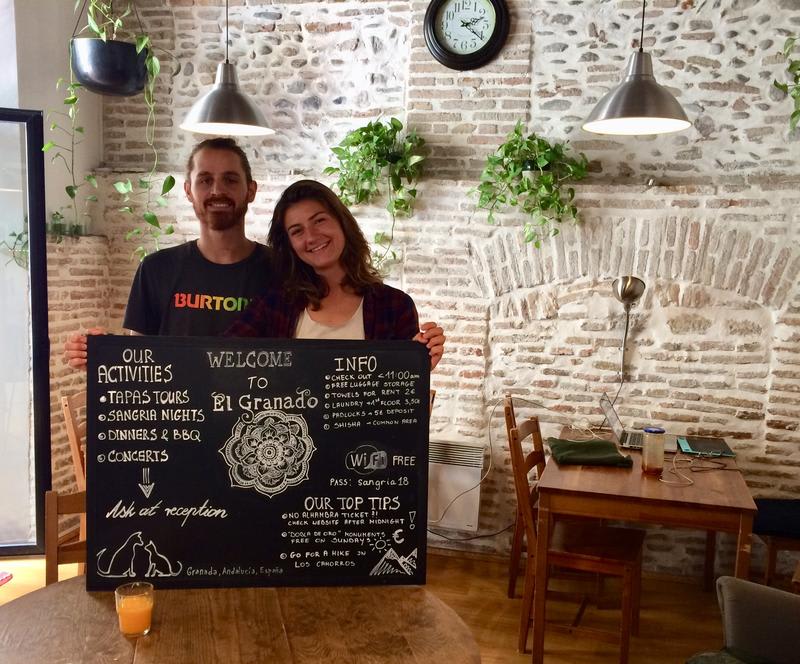 El Granado Hostel is quintessentially Andalusian with its laid back, sociable and utterly disarming vibe. If you are looking to make new buddies, then this is the place to do it with the sangria nights and tapas tours, not to mention the rooftop bar. If you fancy an outfing, then the hostel organises mountain hikes, cave tours and flamenco shows.

Our GREATEST Travel Secrets…
Pop your email here & get the original Broke Backpacker Bible for FREE.
Community Champion Hostels: HOSCARs Finalists 2022
Situated in the heart of P-Berg (Prenzlauer Berg), Pfefferbett Hostel offers a one of a kind experience inside a former brewery! With loads of workspace and great internet, it's the best hostel in Berlin for digital nomads. But check this, during the COVID-19 pandemic from November 2020 until May 2021, the hostel provided 90 beds, food and clothes for the homeless.
Sri Lanka is having a bit of a tough time right now but you forget it all when you check into Roy's Villa Hostel. But as well as being one of the finest hostels in Sri Lanka, Roy's has also done a hell of a lot for Sigiria. After raising $28k through a GoFund Me, Roy decided to put it back into the community and supported 30 local families in need. Roy is now currently building water systems for local communities and always strives to employ locals.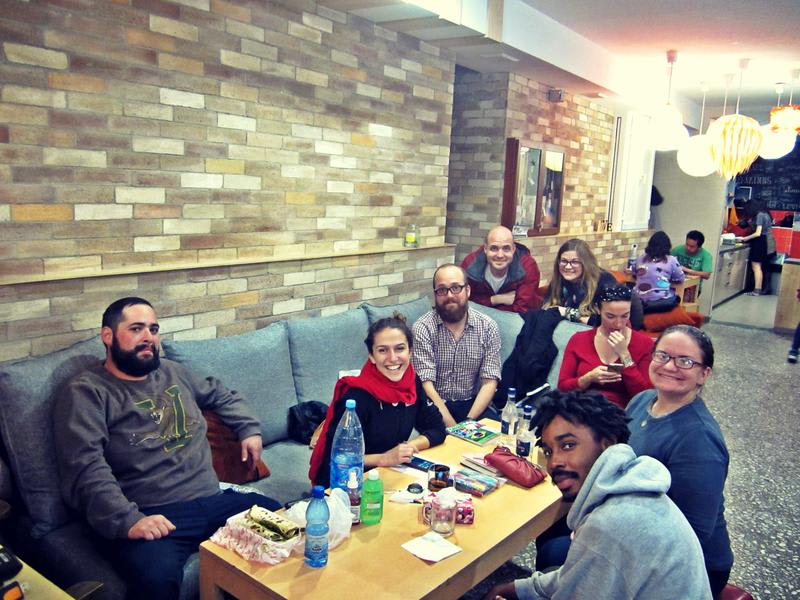 During the 2020 Armenian-Azerbaijan war, Envoy Hostel threw its doors open to refugees fleeing the disputed Nagorno-Karabakh region expecting nothing in return. Then, in 2021 they raised funds to help rebuild and repair houses, and when December came they even arranged Christmas hampers. The tensions have now subsided but Envoy Hostel continues to support those whose lives were ruined by the conflict.
On 16th of December 2021, Cebu Island was hit by a super typhoon and many homes and livelihoods were washed away. The good people at Hostel Seven responded by reaching out to their friends and former guests across the globe and arranged food and clothing packages and were eventually able to feed over 383 hungry families. The community is now gradually rebuilding and Hostel Seven remains at its core.
Modal – South Carolina, United States
The town of Greenville in South Carolina is as conservative America as it gets and in 1996 the town passed a baffling anti LGBT resolution. In response Modal operates as the area's one and only inclusive hostel cum bar cum social space. The hostel champions the local Queer community by attending meetings, organisign events and initiating outreach. It can be a tough job trying to change minds, but owner John and the team at Modal are not giving up.
New Hostel on the Block – HOSCARs Finalists 2022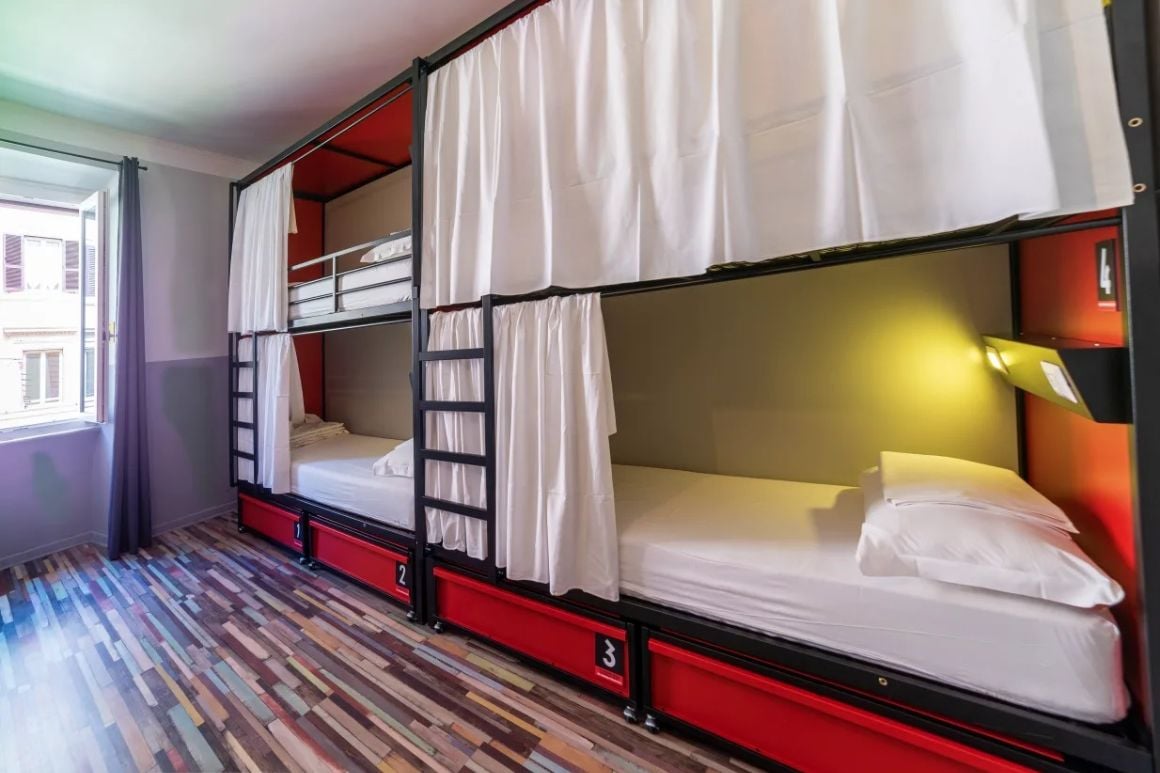 Situated in Milan's trendy Porta Romana district, YellowSquare is a truly exciting and happening new to town hostel. In terms of sleeping there is a cosy mix of dorms and private rooms and then the social spaces will blow your mind – there is The Chapel (actually a nightclub, a hair salon (only in Milan), co-working spaces and more!
Lolo Pass – Portland, United States
Amongst pandemics and protests, Portland has had a rough few years. Still things are looking up now and in May 2021 Lolo Pass opened its beds up to weary bodies. Anyway, the hostel contains an art gallery, a rooftop terrace bar, an on site coffee shop and a restaurant that uses only locally sourced products.
Hostel Bluebird opened its grand doors in November 2020 and mixes the old with the current. Housed inside an Art Nouveau building but containing eco-bed pods, Bluebird is a cutting edge, on point hostel experience. As well as aesthetics though, the hostel also offers a buzzy atmosphere that keeps guests coming back.
Situated in the monied and flashy Miraflores, the Black Llama Hostel is an oasis of culture. Every week the hostel is visited by top local chefs cooking authentic Peruvian cuisine and the hostel puts on live music shows from up and coming local talent. Then of course there is the excellent rooftop bar decorated with upcycled objects.
Whale Tail Hostel is very impressive indeed. Situated near the Marino Ballena National Park, the hostel complex is set over 6 acres of coastal wilderness and boasts a brewery and a surf club! Then there is the coffee shop, the co-working spaces and the on-site Yoga. Whether you want to catch waves, get loaded or just do some work, this is the place to do it.
Eco Warrior Hostels: HOSCARs Finalists 2022
Set in the heart of Milan, Madama is an eco-hostel that screams sophistication (although the concept of screaming is somewhat analogous to the concept of sophistication right?). The spaces are adorned with cool street art and the furnishings fashioned from recycled materials. Single use plastic is banned an the hostel aspires to source all products its uses sustainably.
Sleep Well was the first eco-labelled hostel in Brussels. Sleep Well could teach the master class in waste management and their energy record is also highly impressive. Turning tragedy to opportunity, renovation of the hostel following a fire made it possible to invest in more efficient installations such as thermal solar panels. Turning now to the hostel side of being a hostel, Sleep Well attracts a good crowd of travellers, has a friendly welcoming vibe and offers excellent service. And of course the food is organic and fair trade and the Coffee shop is supported by Oxfam.
RisingSoul is a community and guest lodge with an eco-conscience as well as social one. RisingSoul grow all of their own food, which they turn into delicious meals for guests. Heating and cooking is by way of log burners and the hostel also runs an up-cycle shop. The hostel owners are even in discussions with the town Mayor about replacing plastic bags with reusables. This is one example of a hostel leading the whole community when it comes to sustainability.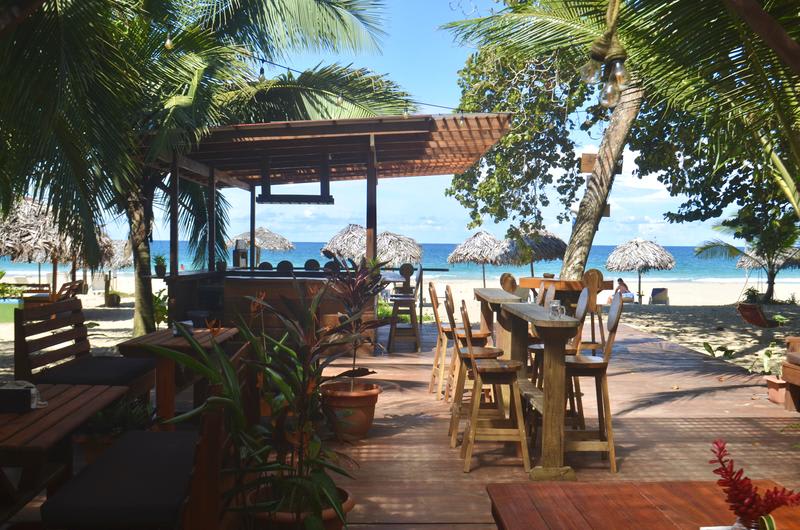 Located at the edge of Isla Bastimentos rainforest, Palmar Beach Lodge is an eco-lodge and hostel with sustainability at its heart. Running entirely on solar power and using 100% filtered rainwater, it's as near to self sufficient as a hostel can get. Food and drinks are also sourced locally and unnecessary packaging is shunned. Best of all though, guests can earn free beers by joining in the clean up, and naturally, the empty bottles are recycled and put to a very innovative use that you will have to visit to see for yourself…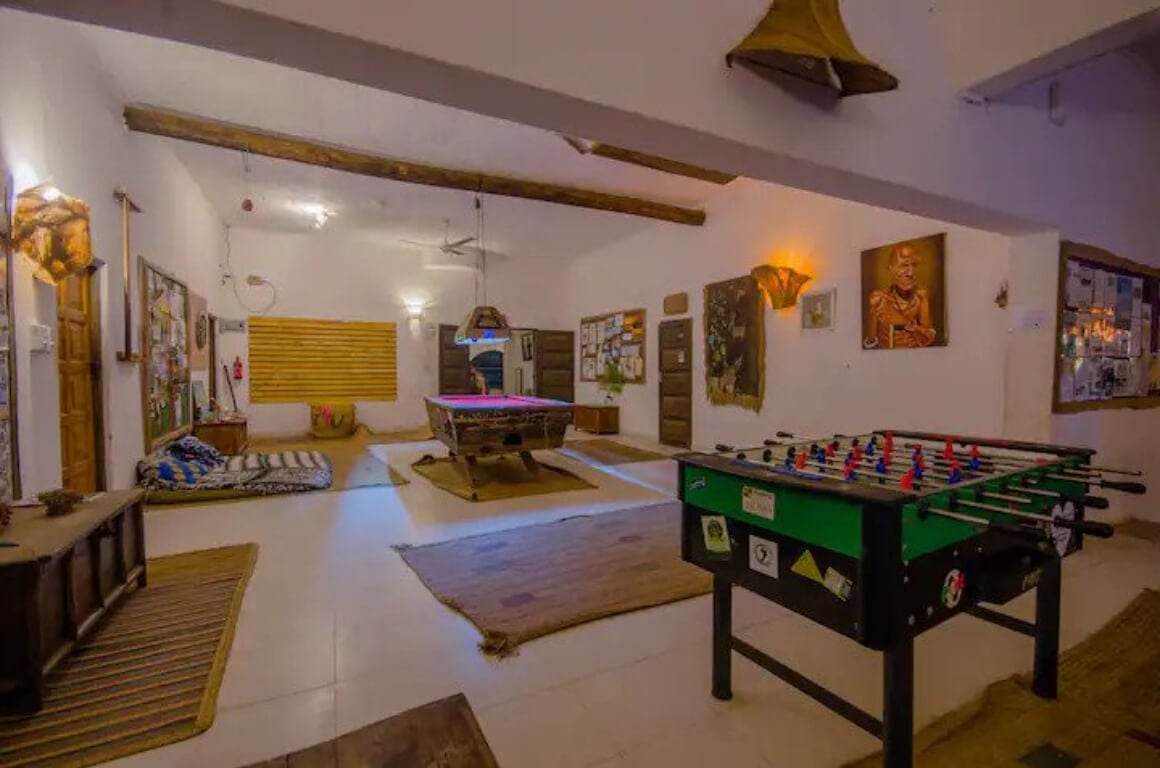 Designed as "an experimental model of sustainable living" and set between two small villages, Giriama and Fumbini, Distant Relatives Lodge overlooks the idyllic Kilifi Lagoon. The lodge is just 60km from the vibrant streets of Mombasa in a pristine and lush setting on the coast. Distant Relatives has been built to fit in with the surrounding environment. Waterless, composting toilets not only minimise water usage but provide fertiliser for the gardens which in turn, provides food for the lodge.
Digital Nomads Hostels – HOSCARs Finalists 2022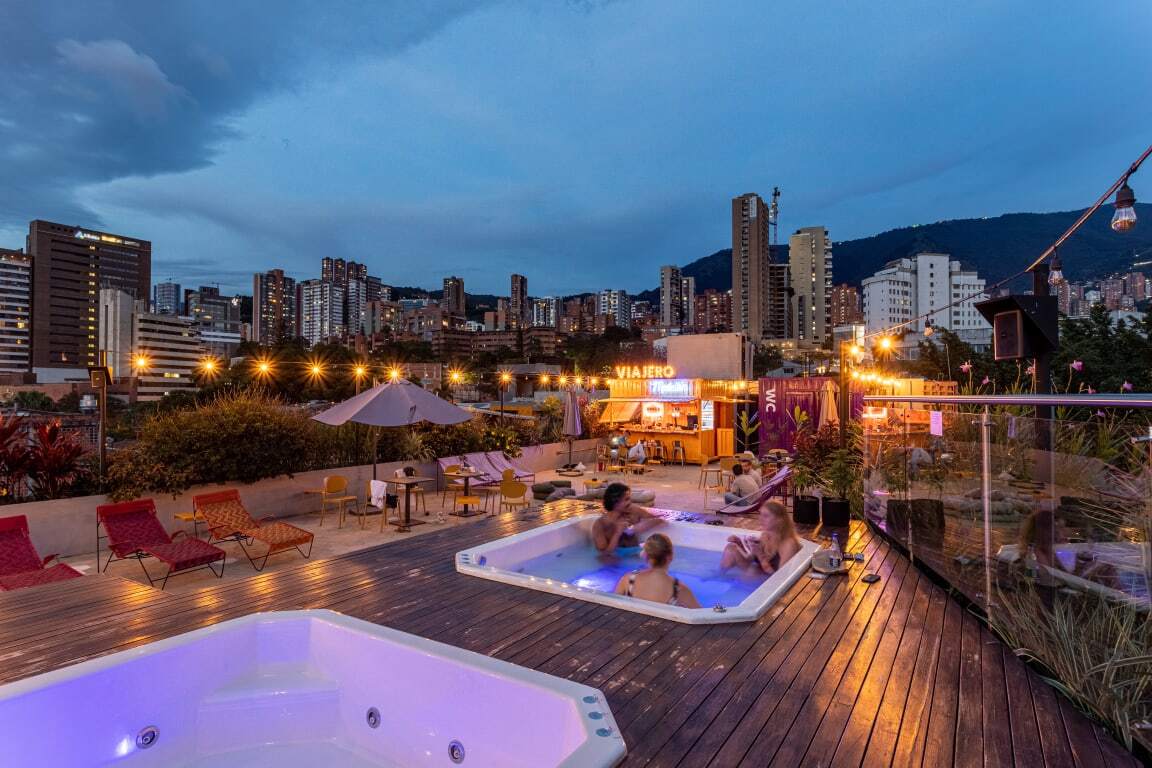 Medellin is a truly progrssive city that mixes modern city planning with eco cred. It's Colombia's hub for digital nomads. Set in the heart of El Poblado, Medellin's ex-pat and remote worker hub, Viajero Medellin offers a comfortable coworking space and then a Jacuzzi to relax after a long day at the laptop. Perhaps best of all, the hostel is famed for its chic urban design and thriving atmosphere.
Co404 – San Cristóbal de las Casas, Mexico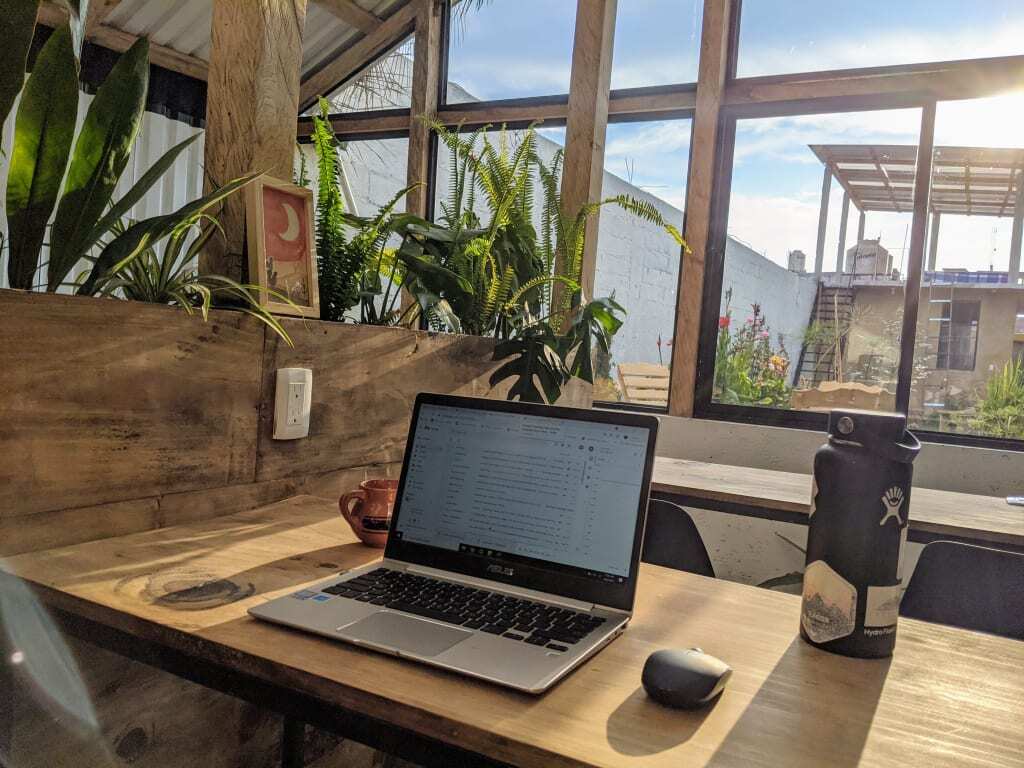 Specifically designed for Digital Nomads by Digital Nomads, Co404 is the perfect spot for productive days at work and time off exploring. Offering spaces to work, ample charging points and 2 separate high speed WiFi connections (in case one crashes!), the hostel has all the modern Nomad could need. And, with reliable facilities, cosy living spaces and a buzzing atmosphere, it's the perfect place to both network and unwind.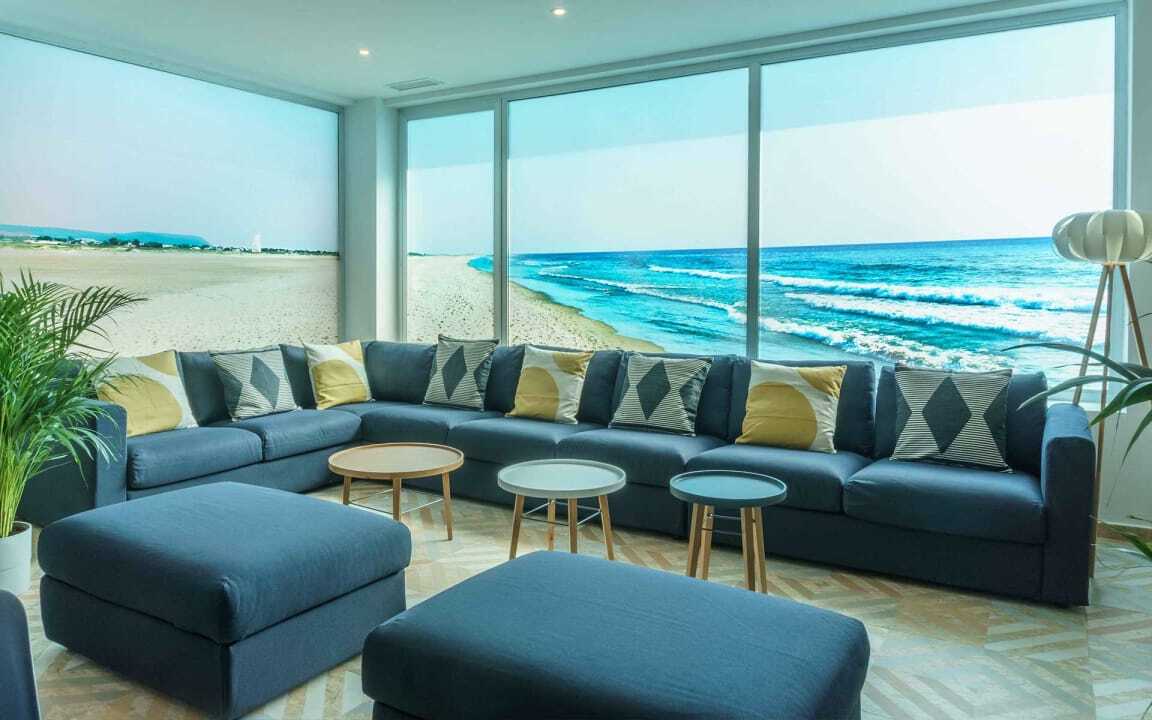 Costa de la Luz is a surfer's paradise where Digital nomads flocked to during the COVID pandemic. Take Hostel is well used to remote workers but has recently renovated its hostel to meet the specific needs of the modern Digital Nomad. The co-working area includes private workspaces (perfect for meetings), high-speed Wi-Fi and excellent coffee.
Bangalore is Indians' answer to Silicon Valley, a bustling hub of entrepreneurs, hustlers and digital nomads. Draper Hostel is not just the best hostel in Bangalore but a full on experience. Coworking and Coliving, events and activities, networking and fundraisers – all of this and much more is waiting for you at Draper Startup Hostel. It's the perfect dream space for Digital Nomads, business travellers or backpackers that want to have a slightly different hostel experience. Note that there is an age restriction which won't allow travellers under 18 to stay at the hostel.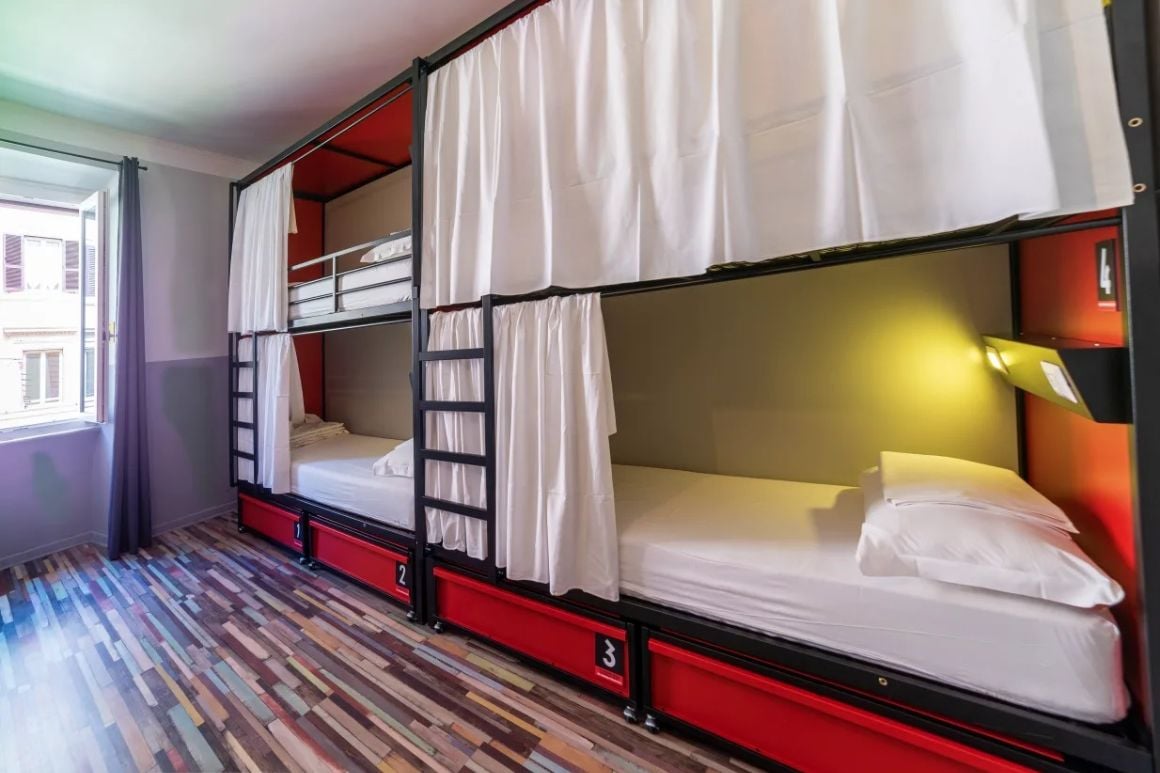 With its built-for-purpose co-working hall filled with dedicated desks, YellowSquare is THE hostel for Digital Nomads in Rome. It's properly like an office set-up, so you'll feel professional enough to sit down for at least a few hours to get work done. Not only that, but they even offer equipment for Youtubers/Photographers and even a special soundproof room for Podcast recordings all for free use!
These #EXTRAOrdinaryHostels Need Your Help!
The hostels have done their part showing off their finest, Hostelworld has done their part bringing the submissions, and the judges have done their part selecting the shortlisted finalists. Now, the only thing that remains is for you to GO VOTE!
You're the last piece of the puzzle. Only you have the power to decide who wins.
So please, go vote. Now, more than ever, it matters.
2020 was a piece of shit – there are no two ways about it. And a lot of the hostel industry (and a lot of the weird and wonderful sticky places us travellers call home) took a serious beating.
But things will change; things WILL get better. And at the end of this mess, I'd really like to see the hostels that earned their poll positions coming out strong.
So one more time, be a good patriot of the nation of Backpackistan. Go vote.
And next time you stay at a hostel, tip the staff. Even if it's just a big, well-earned smile.
Cheers!
---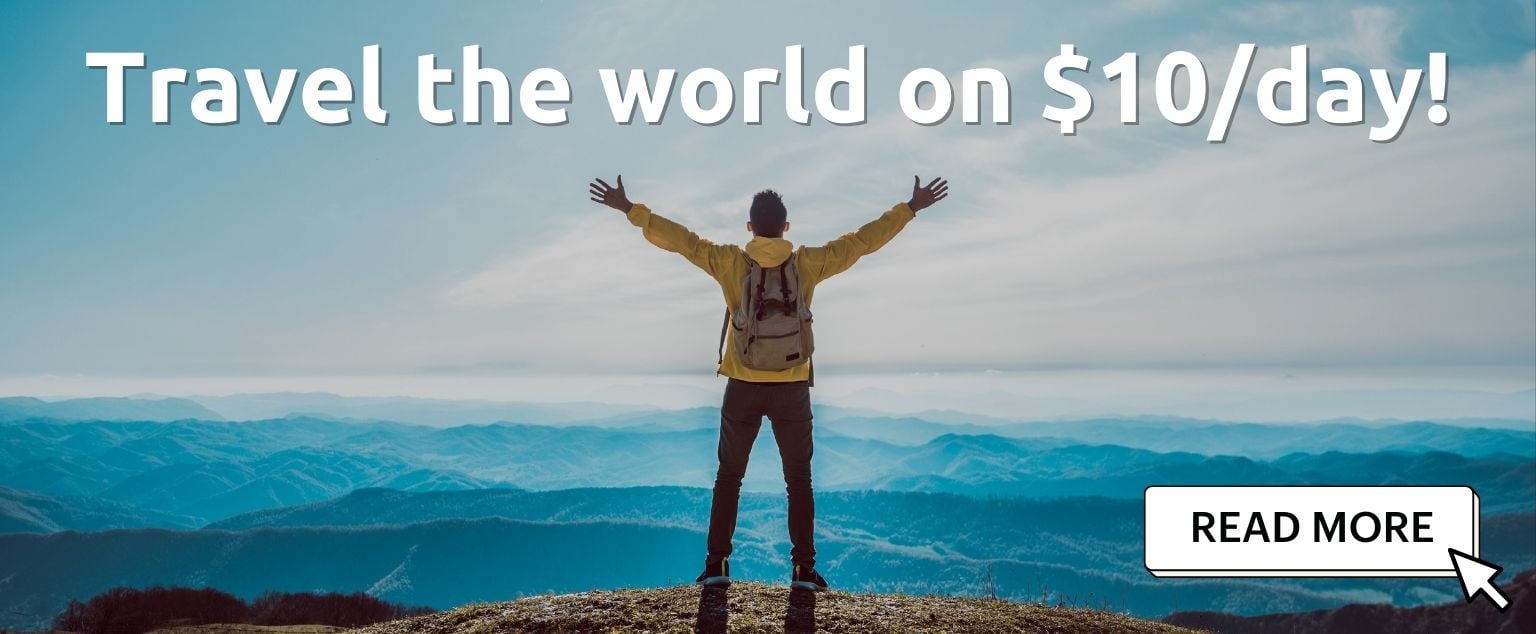 And for transparency's sake, please know that some of the links in our content are affiliate links. That means that if you book your accommodation, buy your gear, or sort your insurance through our link, we earn a small commission (at no extra cost to you). That said, we only link to the gear we trust and never recommend services we don't believe are up to scratch. Again, thank you!