With cool summers and milder winters, San Francisco is a great destination at any time of the year. Under the infamous rolling fog there is so much to explore throughout the city.
From it's early days under the Spanish Empire to being a key piece in the modern-day tech boom, San Fran has a rich fabric of history.
With an incredible array of old and contemporary architecture framing the streets, you can explore the city's many world-class restaurants. Relax in San Francisco's luscious parks and gaze out to the Golden Gate Bridge and Alcatraz.
As the birthplace of the online vacation rental industry, it makes perfect sense that the city would be best discovered by staying at one of the many VRBOs you will soon read about.
VRBOs in San Francisco place you in the heart of this pumping city, often with views of its magnificent skyline. Placing you just minutes from San Fran's popular attractions, without forking out big bucks for a standard hotel room.
With all that being said, it can be hard to choose the right place. Below you will find some of the best rentals in San Francisco, for all budgets and travelers!
Quick Answer: These are the Top 5 VRBO in San Francisco
Overall Best Value VRBO in San Francisco
Overall Best Value VRBO in San Francisco
Hot Tub, Sauna and City Views
> $$
> Two guests
> Central Location
> Outdoor Living Space
Best Budget VRBO in San Francisco
Best Budget VRBO in San Francisco
Comfy Space for Cheap
> $
> Two guests
> Close to Downtown
> Private
Best VRBO for Couples in San Francisco
Best VRBO for Couples in San Francisco
Storybook Attic
> $$
> Two guests
> Romantic Bedroom
> Skyline Views
Best VRBO for Families in San Francisco
Best VRBO for Families in San Francisco
Family Home near Golden Gate Park
> $$$
> Six to 15 guests
> Bunkbeds
Over-the-Top Luxury VRBO in San Francisco
Over-the-Top Luxury VRBO in San Francisco
Hilltop Villa
> $$$$
> 10 guests
> Huge patio
> Mountain views
What to Expect from VRBOs in San Francisco
When it comes to VRBOs in San Francisco, you can expect to have plenty of options, regardless of whether you are coming for a short-term vacation, a work conference, or with a group of friends.
The most common types of rentals in San Francisco are studios and apartments as private rooms or entire properties. These are the perfect spots to relax after your daily urban adventures.
Away from busy hotels and hostels, have privacy and full amenities adding an extra level of convenience to your stay – such as preparing your own meals as San Fran can be quite expensive.
With regards to location, VRBOs are close to public transport or right in the heart of the action, so you can walk everywhere.
Studio
The booming city housing market has created a perfect storm for VRBOs in San Francisco. A plethora of studios dot the streets of downtown San Francisco creating amazing opportunities for short and long-term stays.
Such is the number of studio rentals in San Francisco, you will be able to choose the specific district you want to stay in, and live close by to the city's most popular destinations. Studios are most commonly found in residential neighborhoods, this will allow you to have a great look into the local community and culture.
A studio is a great option to get out of crowded hostels and into a modern living space. They feature full kitchens for cooking up a feast, private bathrooms, and strong Wi-Fi.
For digital nomads looking at putting down some short-term roots, or budget travelers wanting to visit San Francisco, studio VRBOs in San Francisco are a great option.
Cottages
Outside of the downtown area you will find homey cottages that line the Pacific coast and the shores of the San Francisco Bay. Whether you head to Sunset District to the west, or Bayview to the east, you will be greeted by cozy accommodation with inviting views.
For couples, families, and larger groups, a cottage is a great option for a city getaway without staying in the chaos of the inner city. San Francisco is a dense urban environment, but it doesn't take long to get out into the open space. A cottage vacation is an enticing option when looking at VRBOs in San Francisco. You can have access to entire homes, backyards, and often, you'll be just minutes away from the water.
You'll also have easy access to the bustling downtown area, whether that be via car or public transport.
Check out our Is San Francisco Safe? post for some tips for having a safe and fun escape with your loved ones.
Apartments
Apartments are another common type of accommodation, and differentiate themselves from studios in a variety of ways. Apartments in San Fran, just like studios, put you in the center of the city and have great views of the iconic skyline.
Apartments can suit all budgets – from backpackers living on a shoe-string budget to those wanting to throw a lavish celebration among friends.
In San Francisco you will find apartments with a single room on offer, often being best for the budget traveler. You will also find options for private floors where the host lives a level above and stays out of your hair. Lastly, you'll come across entire apartments with huge living spaces and sweeping views.
For the solo traveler, apartments can come with communal spaces to meet like-minded adventurers and people to go and see the sights with. Others come with backyards, and make for a relaxing long-term visit to San Francisco.
Why Stay in an VRBO
Staying in a VRBO is a fantastic option for adventures of all shapes and sizes. It gives you the chance to see the destination as the locals do.
Local Experience: When in a hotel or even a hostel it can be hard to get off the beaten path. With VRBO, meet locals and discover the hidden gems.
Unique Properties: Instead of a tired hotel room, why not stay in a beautiful oceanside villa or a boat in the marina. VRBO is a chance to live a different way.
Privacy: Get out of the dorm rooms and into your own space. Leave behind your luggage and don't think twice.
Staying Long-Term: For digital nomads or those that have simply fallen in love with the city, VRBO helps you stay longer for less.
Last-Minute Booking: Through the sheer number of properties and contactless check-ins, VRBO is the perfect solution to planning a trip at the 11th hour.
What is the One Item Every Traveller NEEDS???
There is one item every traveller NEEDS. Some travellers don't even know they need it, but those travellers need it more than anyone.
What is this forgotten essential of the backpacker-life? SPOILERS! Guess you'll just have to click the button to find out. 😉
Find Out What It Is!
The 20 Top VRBOs in San Francisco
The Golden Gate City is home to some of America's most iconic attractions as well as being an epicenter for food and entertainment.
Below are some of the best VRBOs in San Francisco for discovering the city.
Two guests
Outdoor Living Space
There is no better way to explore San Francisco than by being right in the middle of the action. In the popular Castro District, you will be surrounded by beautiful Victorian-era architecture as you begin your adventures.
In this downtown apartment, you will have all the trappings of home, including a spacious dining area, cozy bedrooms, and a kitchen that gives you incredible skyline views as you prep your meals.
When you need some fresh air, take advantage of the outdoor Jacuzzi and sauna all within the apartment's huge backyard space.
As you step out of the building, you will be surrounded by the vibrant Castro community. There is an abundance of things to do at places that can be reached on foot, and the MUNI underground is just three blocks away
Weave yourself into the local life at one of the best VRBOs in San Francisco.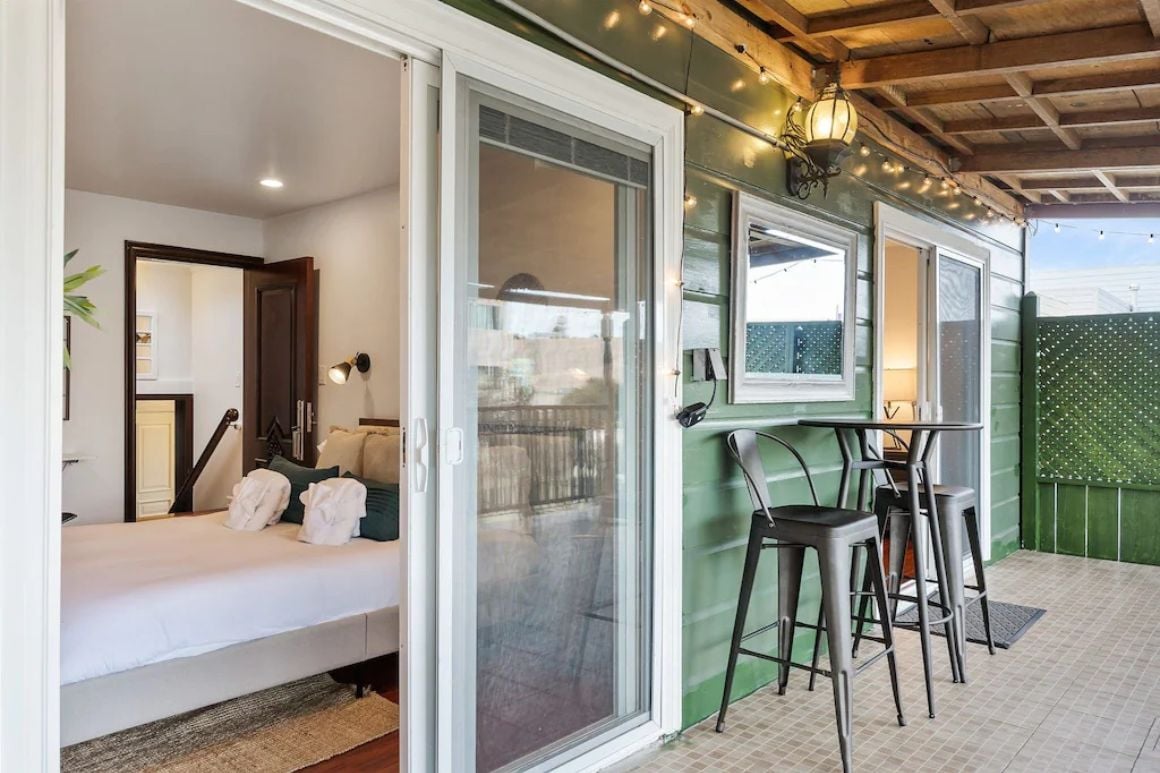 For budget travelers, San Francisco can be a hard city to navigate without breaking the bank. This is particularly true when it comes to accommodation. But luckily, this VRBO comes with homey comforts at a hostel dorm room price.
This beautiful residential home features a private room and a large, but shared, kitchen.
The beauty of this home is its location away from the tourist hotspots, and in a quiet neighborhood. You can try out many local brunch haunts and restaurants for reasonable prices compared to the city.
The hustle and bustle of San Francisco is easily accessed by the nearby bus routes.
Perfect VRBO for Solo Travelers | Urban Oasis
One guest
Minutes from the waterfront
Solo travelers will love this VRBO in San Francisco. After a big day of exploring all the best sights in the city, you will be able to retreat to this cozy apartment oasis and wind down.
The apartment has an artistic vibe, and is big enough that you won't feel cramped. The fireplace makes for a great place to kick back and enjoy a drink, and the living space has a pull-out bed should you have any visitors.
On nice sunny days the patio is a warm spot to open up a book and unwind.
Is This the Best Travel Pack EVER???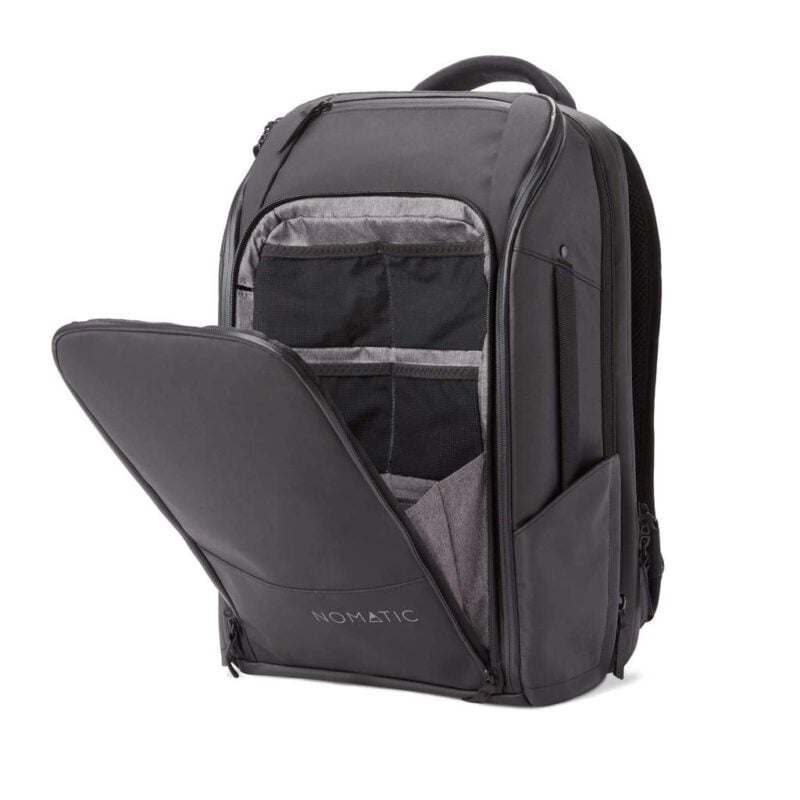 Most Romantic VRBO for Couples | Storybook Attic
For couples looking for a romantic escape, this is the best VRBO in San Francisco. Under the 18ft ceilings, you will feel a world away from downtown San Fran.
The huge a-frame-style bedroom with gorgeous views of the city skyline is the perfect place to spend time with your significant other.
After making the most of the Jacuzzi tub, and taking advantage of the professional-style kitchen, you will find yourself just a moment's walk away from the best attractions in San Francisco.
These include the Palace of Fine Arts, the Presidio and the Golden Gate Bridge, and finally the romantic Japanese Tea Garden.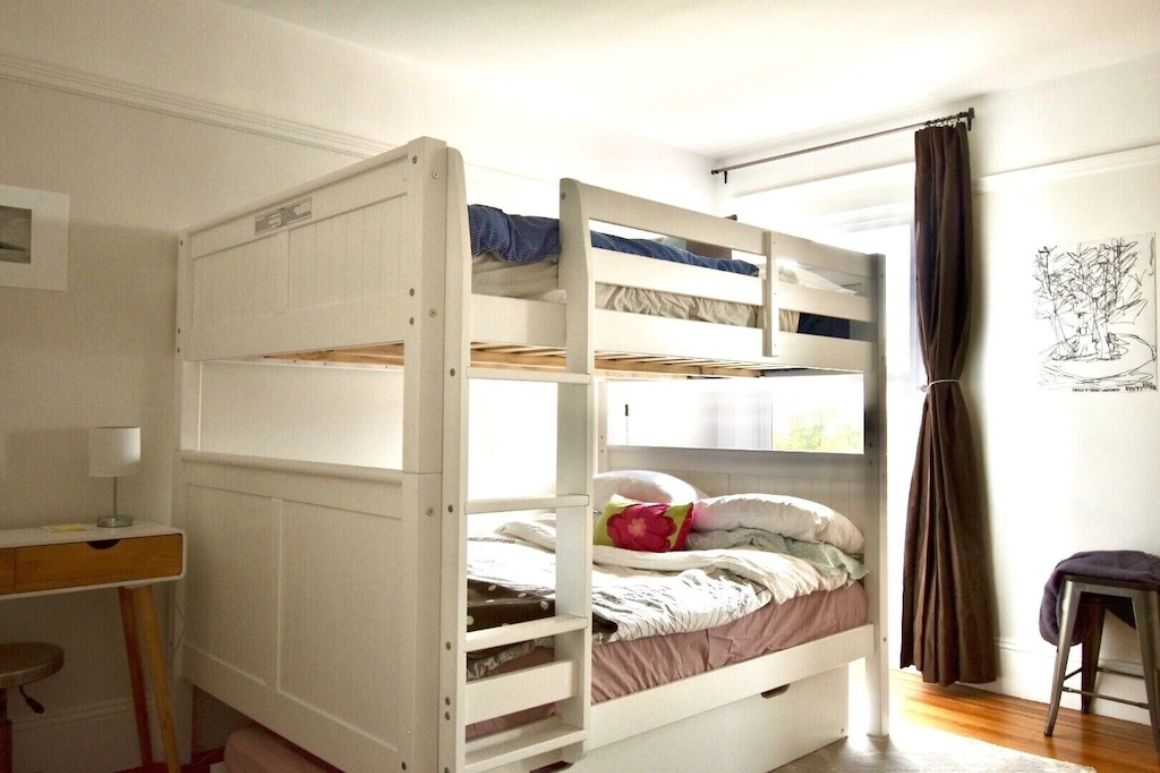 Six to 15 guests
Ideal for a family with children
With condos and apartments being the most common type of VRBO in San Francisco, it can be tricky to find spaces that suit families. Don't worry, we've got you covered. This listing is perfect for families, particularly larger ones, and it is ideally located with easy access to parks, beaches, and the Golden Gate Bridge.
There is plenty of room to spread out, and the majority of guests will get their own room while the younger ones can kick back in the spacious bunk rooms.
The living space is cozy and very homely. It is elegant yet simple and allows for a relaxing and luxurious vacation.
With Netflix available, you can keep the kids busy when the adults have a drink to relax.
Over-the-Top Luxury VRBO | Hilltop Villa
Finding luxury homes in San Francisco isn't a terribly hard thing to do, but this spacious two story spot is our favourite.
It is a luxury space just south of downtown and sits alongside the Twin Peaks mountains. Yet, it feels a world away from the world-class city with a population of almost a million.
The hilltop villa is ultra-lavish with five bedrooms, three bathrooms, and a spacious living area. The outside patio provides guests with magnificent mountain views, and somehow, it's just a few miles away from the heart of the city.
Best VRBO for a Weekend in San Francisco | Beach Hide-Away
Whether its your first time traveling to San Francisco, or your have spent your whole life there, this is the best VRBO in San Francisco for a quiet weekend away.
In the Sunset District, this VRBO is the entire bottom level of a two-story apartment. While the owners do live above, there is a private entryway.
The large deck and garden will be all yours to soak in some much-needed fresh air, but no weekend away will be complete without a day at the beach.
Here is our recommended 3-Day San Francisco Itinerary for a weekend in the city.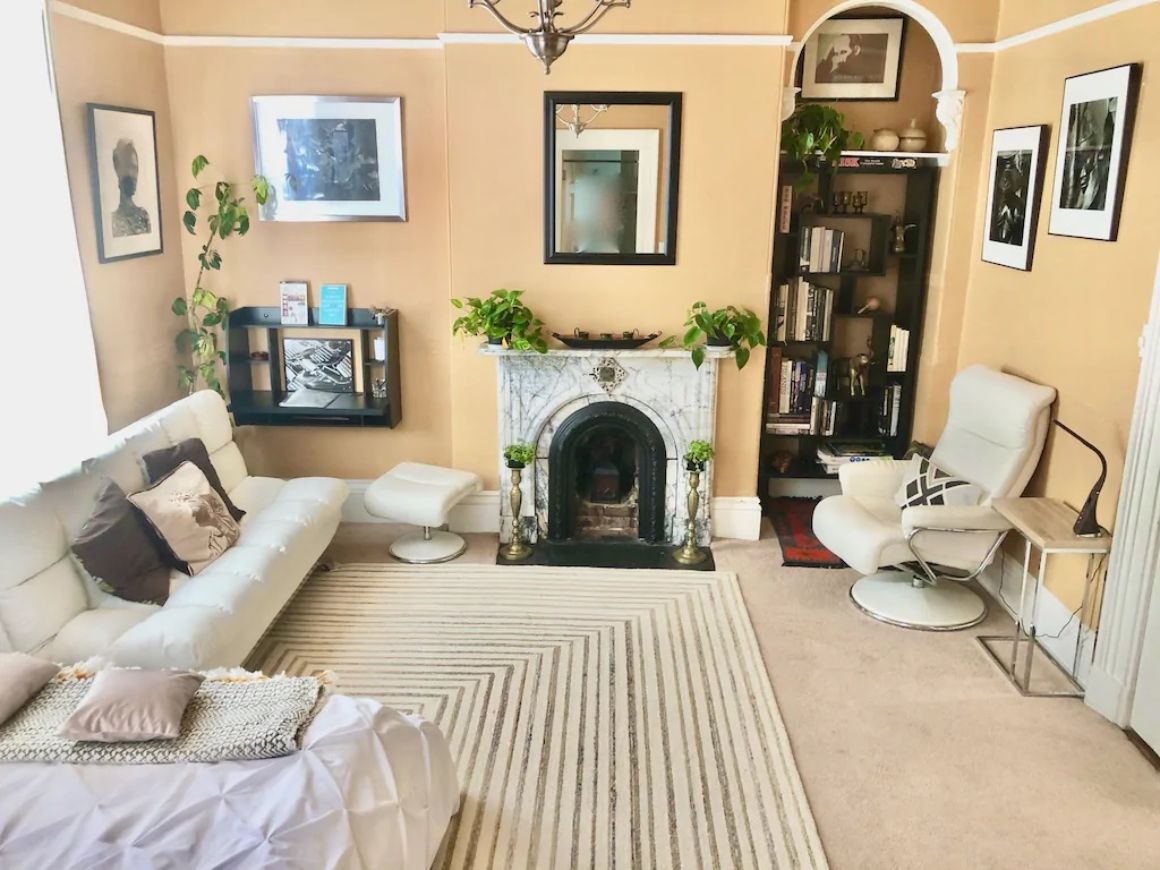 Two guests
Cosy and comfortable
This cozy home is the best studio VRBO in San Francisco for a budget stay.
This super affordable studio is an extra-large room with an en-suite bathroom and shared kitchen space, located right in the middle of the city.
With self-check-in, you can have a hassle free arrival, and be able to go and explore as soon as you drop your bags. WalkScore rates the location as a 'walker's paradise'.
The warm bedroom space is perfect for relaxing after a big day, and is a perfect place to play some of the provided board games.
Best VRBO in San Francisco with Jacuzzi | Luxurious Apartment
Two guests
Castro neighborhood
To complement your time exploring the Golden Gate City, why not choose a VRBO in San Francisco that comes with its own hot tub?
This beautiful one bedroom apartment in a leafy section of the Castro District will have you immediately feeling at home. The green outdoor patio is perfect for relaxing with your partner, or inviting over some friends to enjoy the alfresco table.
After a big day of exploring, the extra-large Jacuzzi will help you relax. Grab a glass of champagne and pamper yourself.
Two guests
Amazing central location
In a fun and central location, this three-story townhouse has the best rooftop you will find on VRBO in San Francisco.
A wonderfully renovated home, it is a great base to start exploring the city. With private garage parking, you can safely store your car and venture on foot.
Only a short walk from public transport and local parks, including the expansive Golden Gate Park, you can see everything the city has to offer.
At night, kick back under the stars and enjoy the awesome rooftop, equipped with heaters for colder nights, cook up a delicious BBQ dinner and reminisce about the day.
When it comes to wandering the western side of the United States, this is the best VRBO in San Francisco for remote workers.
With a full day ahead, you will wake with the green garden views staring back at you. In such a peaceful environment, it will be easy to knuckle down and get things done.
The large desk space comes loaded with a coffee maker and a mini-fridge – perfect for those days when you don't want to move.
After a long laptop shift, you'll love the easy access to local attractions and public transport to explore further afield.
Best VRBO in Mission District | Rooftop Deck
Two to eight guests
Vibrant mission district
The Mission is one of the most interesting parts of San Francisco. It is packed full of colorful boutiques, cheap and delicious food, street art, and fun bars. The Mission's Latino history and recent youth boom have combined to make its streets a must-see.
And we have the perfect VRBO close by. The simple home has all you need, and you can end your days hanging out with friends on the rooftop terrace. Take advantage of the BBQ, and bask in the beauty of the stars.
If you are looking to stay longer in the city, some VRBOs in San Francisco offer discounts for bookings longer than a month, and this private room in Pacific Heights with ample natural sunlight is the best of them.
In a historic home built in 1885, you will be just steps away from the Presidio with endless views of the Golden Gate Bridge. All without breaking the bank!
The private room has its own entrance, which helps you feel like you have the whole place to yourself. The simple kitchen is equipped with a hot plate and microwave – enough to not have to eat out every evening.
Nearby neighborhoods like Laurel Village and Fillmore will have you living like a local in no time.
Most Unique VRBO in San Francisco Part 1 | Old World Studio
Two guests
Pacific Heights District
In a world of modern luxuries, some things get thrown by the wayside. But in this apartment, you will be reminded of classic beauty.
Complete with an abundance of antiques, colorful furniture, hardwood floors, and rugs, this is a wonderfully unique VRBO in San Francisco.
When you're done admiring the artwork and handcrafted furniture, head out into the Pacific Heights District to explore all the nearby attractions. California Street is packed with plenty of bars and restaurants to enjoy.
Only a short trip from Fishermans Wharf and the Palace of Fine Arts, on the nice days, you can relax Alta Plaza Park or walk north to Marshall's Beach.
Most Beautiful VRBO in San Francisco | Stay in a Castle
Two to six guests
Once a brewery
Located in Hunters Point, this growing artists' neighborhood is home to Albion Castle. Once an old brewery, it easily comes in first as the most beautiful VRBO in San Francisco.
Even though the home has been developed into a modern living space, it still retains much all of its old-world charms inside the cobblestone walls. With a mix of old and new, you will find yourself feeling like the royalty of San Francisco.
Like any old landmark, it comes with a few secrets. These include an underground tunnel, that I can only imagine goes to a secret lair. The sun-soaked outdoor patio is perfect for hanging out, book in hand, or inviting friends over to enjoy the castle themselves.
Stunning VRBO for Honeymooners in San Francisco | Penthouse Apartment
Tucked away from the Bay is the best and most romantic VRBO in San Francisco for newlyweds. This incredible waterfront penthouse offers honeymooners amazing long-range views of the water, and a sunrise every morning.
The large bedroom has its own private outdoor space, with views up to the Coit Tower. The living space is light and colorful, with a TV that can be enjoyed inside or outside.
The main deck is the perfect space to enjoy a few romantic drinks as the sun goes down and the Bay bridges light up.
As for local highlights, you are a block away from the busy pedestrian boulevard of Embarcadero. This street is within a historic neighborhood flush with cozy restaurants and dimly lit cocktail bars.
Best VRBO in San Francisco for a Group of Friends | Zen Garden
Up to six guests
Jacuzzi & sauna
One of the best things about VRBO is finding a large place to stay with friends, and splitting the costs. Gone are the days of booking individual beds – now you can get together with your mates and enjoy this incredible outdoor space.
With lounges, large daybeds, space heaters, and of course, a Jacuzzi, you may never grow tired of hanging in this home's 'zen garden'.
The interiors are modern and comfortable, with an entertainment area to relax. Each of the 2 bedrooms have their own bathroom for comfort and ease.
With direct access to the patio from the bedrooms, you are just a few steps away from another great day with friends.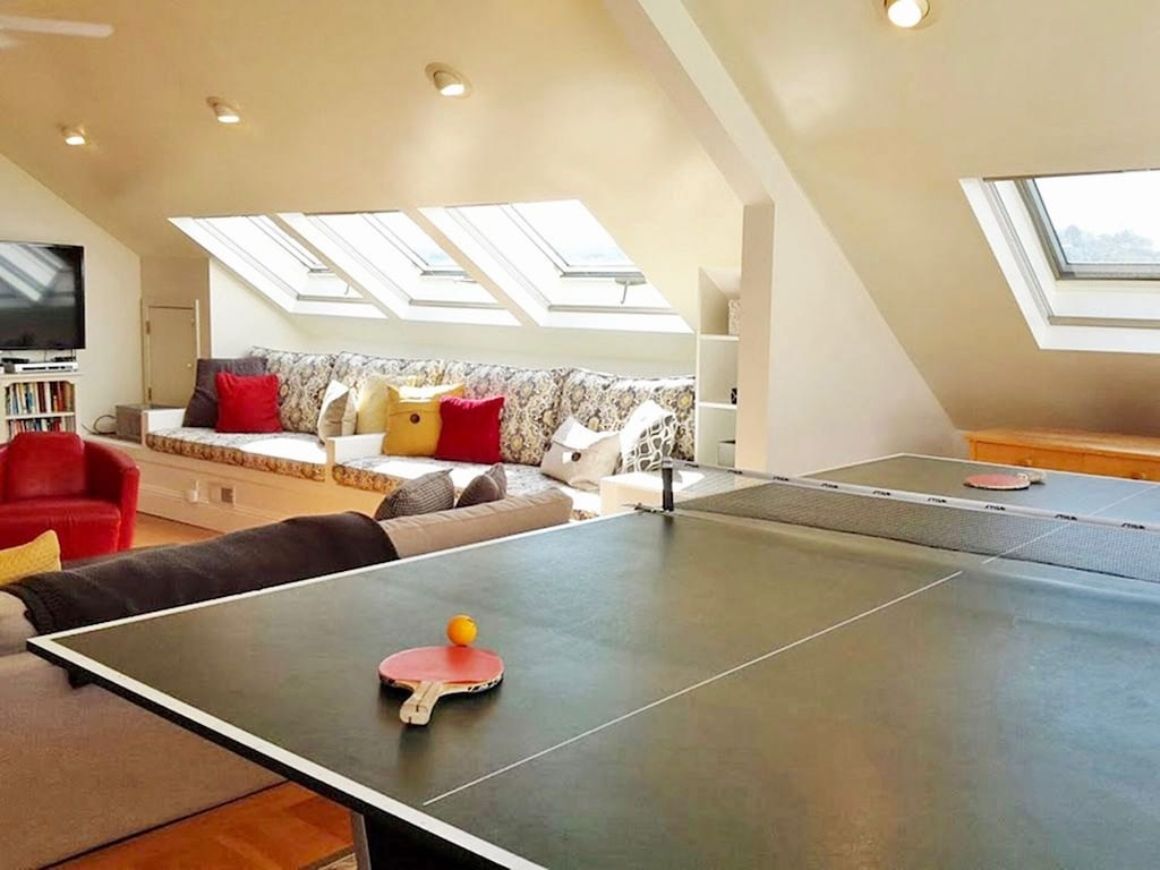 14 guests
Entertainment space
Located in the center of the city, this luxury home is the best VRBO in San Francisco to throw a party.
With a chilled bottle of California wine waiting upon your arrival, you will be pampered from start to finish. This includes all the comforts of a luxury hotel like individual robes and chocolates on each bed.
Once you have settled in, head upstairs and take the party up a notch in the home's entertainment space.
The open area is great for large groups, while the ping pong table will ensure a bit of friendly fun. For those who want to keep the night going, you are also close to some of the best nightlife in the city.
Two guests
Central location
If you are after a way to see the city with ease and without the use of a car, this VRBO in San Francisco will come in handy.
For those who have flown in, you will have the luxury of an airport pick-up to take you straight to your destination in the central Castro District.
There is public transportation right outside your door, and many major sights are within a short walking distance.
Jump on the San Francisco Historic Trolley which is just a few blocks away and explore the city by tram.
The home has board games, a Jacuzzi, an outside deck, and a cozy bedroom, all within a historic 1890s building.
Most Unique VRBO in San Francisco Part 2 | Artistic Getaway
Two guests
Steps from Presidio
Built in the late 20th century as a restaurant to serve the officers of the Presidio, this gorgeous cottage feels untouched from those heady days.
Now renovated, but with much of its charm intact, you can enjoy this unique VRBO in San Francisco that places you so close to the best parts of the city.
Spend time in the home's library and relaxing in the garden, before taking a moment's walk to the nearby large parks, historic buildings, and the Golden Gate Bridge.
Don't Forget Your San Francisco Travel Insurance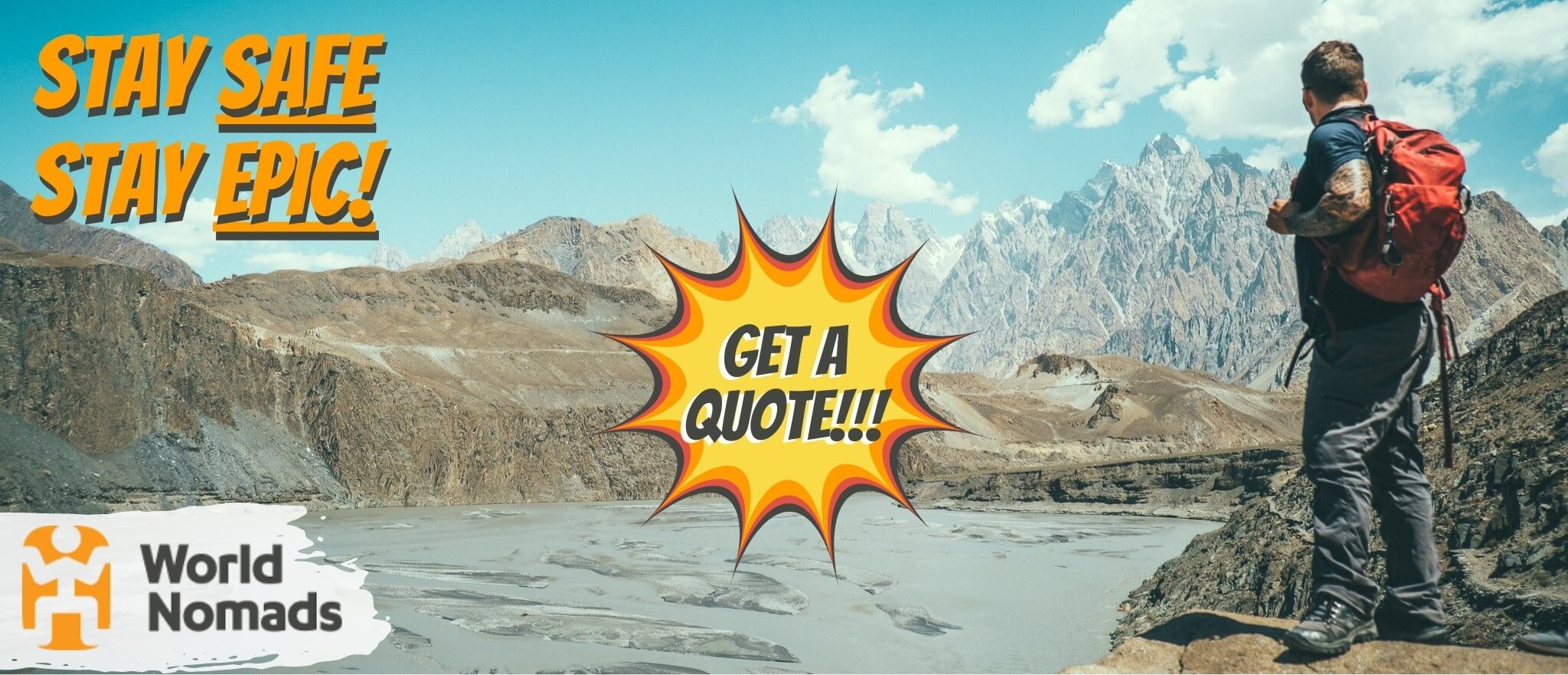 It's good to get lost sometimes, but it's also good not to get too lost. There are people that want you home in one piece.
There's one travel insurance provider The Broke Backpacker trusts for all his wildest shenanigans… World Nomads!
Click the button below to get a quote on your insurance or read our in-depth review of World Nomads' coverage. And then… let the shenanigans begin. 😉
Final Thoughts on San Francisco VRBOs
The best VRBOs in San Francisco all have the same qualities in common – they are centrally located in the best and brightest neighborhoods in the city.
Through VRBO, you can experience local culture in a way that is difficult to do in a hotel surrounded by fellow travelers. You can even get insider information from your host that will help find the hidden gems that don't show up on 'things to do' lists.
While hotels can be the height of luxury and hostels come with communal kitchens, get the best of both worlds at a VRBO in San Francisco. Stay in homely rooms, enjoy private patios and outdoor spaces, and have access to the same well-stocked kitchens you love back home.
Once you step out that front door, get ready to experience the best of San Francisco.
---
Thanks for reading – that was fun! 😀
We bring you epic FREE content!
Find out how YOU can help support us.
We're a big site with a big team and this job isn't always easy. But we do it because we love it – we love providing epic and free content. We love the knowledge that our content keeps you adventuring. We don't ask for money, but if you'd like to find out how you can help the site in more organic ways, click the button below.
Thank you for your support 🙂
---
Bye for now, but not forever!
If you want MORE top-tier Broke Backpacker content like this, then sign up for our weekly newsletter below to get the latest and greatest!
And for transparency's sake, please know that some of the links in our content are affiliate links. That means that if you book your accommodation, buy your gear, or sort your insurance through our link, we earn a small commission (at no extra cost to you). That said, we only link to the gear we trust and never recommend services we don't believe are up to scratch. Again, thank you!