Traverse City (A.K.A The Cherry Capital of the World) is a small, laid-back city nestled on the shores of Grand Traverse Bay and a top destination in the USA's Great Lakes region. This region is a top producer of cherries but this cool city is also known for its wines, craft beer, and amazing farm-to-fork food scene! If you want to take your craft beer experience to the next level, during summer you can join tours of lake and riverside microbreweries, but here's the twist – you've got to kayak there. Yep, this place is wild, and we thoroughly approve.
Not only is there a thriving, historic, urban center with shops, restaurants, bars, museums, and theatres, but there are also huge open spaces and natural spots within the city and on its doorstep. There are incredible sunrise and sunset views right from the city beaches, and Sleeping Bear Dunes National Lakeshore is only 25 miles away.
Staying in a VRBO in Traverse City will be the cherry on top of your trip (pun intended). If you're looking for a trendy, historical condo or a secluded cabin, you're in luck! Keep reading for our favorite rentals in Traverse City.
Quick Answer: These are the Top 5 VRBOs in Traverse City
Overall Best Value VRBO in Traverse City
Best Budget VRBO in Traverse City
Best Budget VRBO in Traverse City
Historic Building Condo in Downtown
> $
> 2 Guests
> Heart of downtown
> Historic building
Best VRBO for Couples in Traverse City
Best VRBO for Couples in Traverse City
Beachfront Apartment with Balcony
> $$
> 2 Guests
> Beachfront
> Balcony
Best VRBO for Families in Traverse City
Best VRBO for Families in Traverse City
Beachfront House
> $$
> 8 Guests
> Secluded beachfront
> Sundeck
Over-the-Top Luxury VRBO in Traverse City
Over-the-Top Luxury VRBO in Traverse City
Huge Loft Apartment in Downtown
> $$$$
> 11 Guests
> Industrial loft
> Downtown location

Unlock Our GREATEST Travel Secrets!
Sign up for our newsletter and get the best travel tips delivered right to your inbox.
What to Expect from VRBOs in Traverse City
Traverse City VRBOs come in all shapes and sizes. Rentals range from small, quirky apartments smack bang in the middle of downtown to large, professionally done, shore-side properties. Most, if not all, rentals have a kitchen or kitchenette so cooking at home will be as easy as cherry pie (I can't stop, sorry).
A great thing about rentals here is that no matter what kind of place you're staying in, you can always expect to be close to the city center, either on foot or through BATA (the Bay Area Transportation Authority). Some inner-city stays even come with a parking space, so if your plan is to base yourself centrally and then head out during the day, these are a great option for you.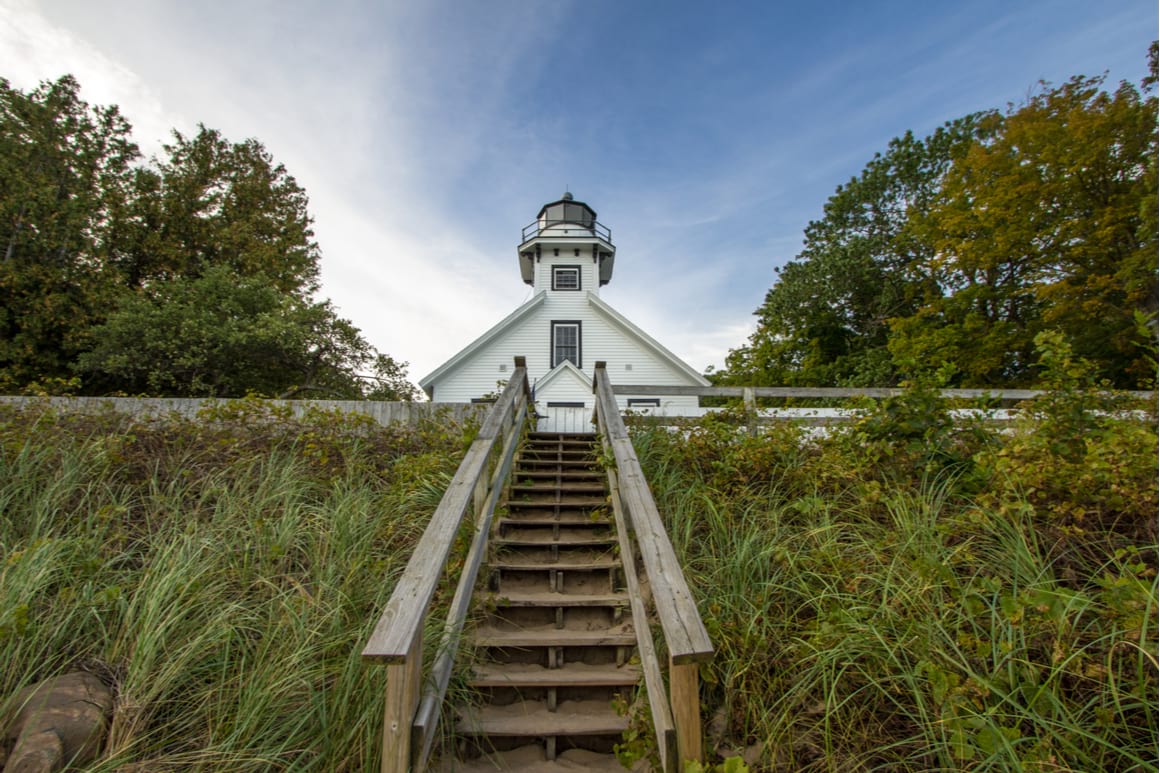 Condos/Apartments
Condos are by far the most popular and abundant choice for renting in the city. However, since this is a cute little lakeside city with midwest charm there are no skyscrapers, so expect your rental to have more of a quaint feel to it. A great choice for couples (or a couple of besties), condos offer easy access to the city sights all while being within walking distance of places to eat, drink, and shop!
We love Traverse City condos/apartments because there are so many great choices to meet everyone's budget. Those looking to save will find compact yet cozy studios, whereas those willing to splurge will find their uber-trendy, spacious loft apartments. If you want to live it up by the lake, there are loads of great condos available, many right on the shore, complete with outdoor balconies where you can breathe in all of that fresh Great Lake air.
Houses
The obvious choice for families or a big group of friends, there are plenty of great houses for rent in Traverse City. Houses in Traverse City really have that midwest feel with big yards and lovely outdoor decks! More often than not, those with decks come with a grill too. If you're worried about the kids being bored, don't fret, as houses usually come equipped with board games.
We love staying in houses because you have literally everything you need for a hassle-free stay. They always have full-sized kitchens, a living area, and a space for dining, so you can go about your business like you would in your own home. You can find these rental types in the city just a short distance away from downtown or along the shores of the lake.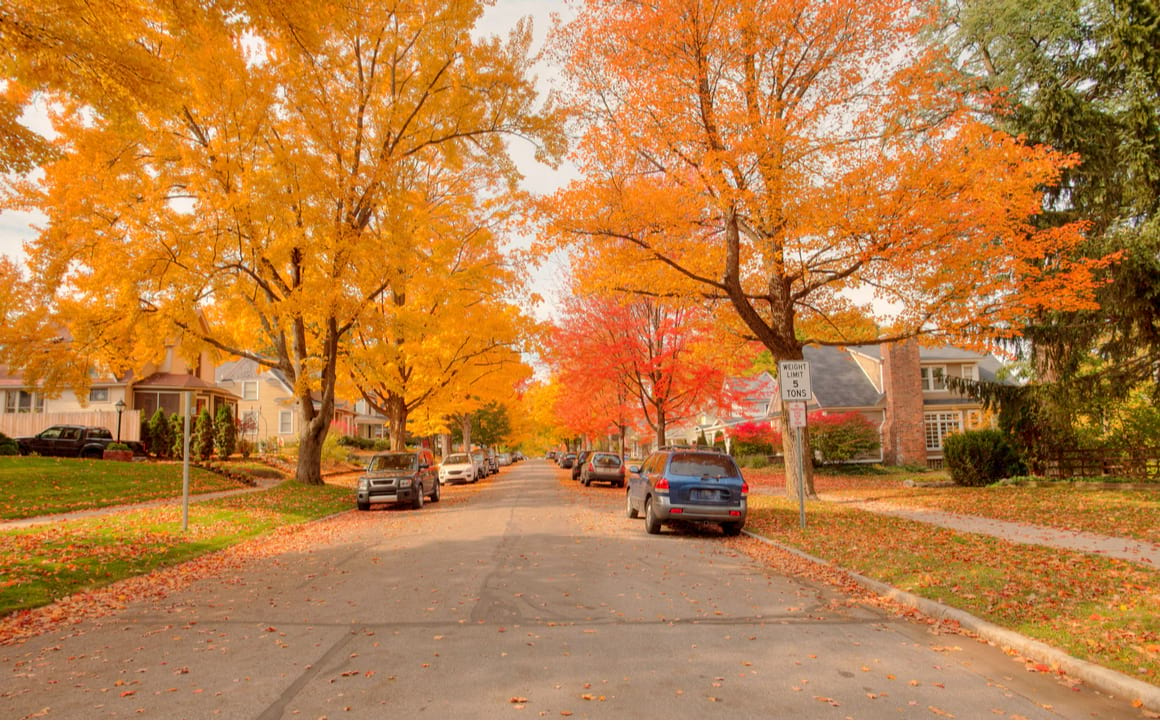 Cabins/Cottages
Cabins and cottages are favorites when renting a VRBO in Traverse City! What better way to experience the Great Lakes than in your own log cabin? Cabins and cottages are all about being closer to nature, so expect them in secluded areas with lots of greenery. Most of the time, they will have a fantastic outdoor deck with seating where you can sit back and enjoy your beautiful surroundings.
Cabins and cottages in this area can be found on the shore with Spider Lake being one of the most popular lakes in the area. It is known for watersports, and when you stay on a lakeside property it isn't uncommon for the rental to include a kayak or two!
Why Stay in a VRBO?
Clearly, we are #teamVRBO, but let me give you some of the many reasons why you should be too.
Local Experience: When you book through VRBO you gain access to local, insider knowledge. Sure you can spend an hour researching where the best spot in the city to watch the sunset is, or you could just ask your more than willing host.
Unique Properties: VRBO properties really have a lovely authentic feel to them, if you really want to "live like a local", then stay somewhere that locals would actually stay!
Privacy: We get it, you've had a long journey and really do not want to make small talk with the desk clerk right now, but did you know that you can filter VRBO properties for self-check-in and completely private accommodation? No need for any human interaction whatsoever.
Affordability: On VRBO you get quality accommodation, often in the trendiest neighborhoods, but it actually comes out cheaper than a hotel. Sign me up!
The 20 Top VRBOs in Traverse City
You've got this far, now for the juicy part. Here are our top Traverse City VRBOs.
6 Guests
Next to TART trail
This condo has a great central location within walking distance of bars, restaurants, shops, and the city's beaches. It is next to the TART trail system providing easy access to the network of recreational trails in the area, and there's a designated parking spot too! The place is tastefully decorated and has everything you could need for your stay.
Sunset Park Beach
Clinic Park Beach
Boardman Lake
2 Guests
Historic building
Yes to budget-friendly rentals right in the heart of the city, thank you VRBO! This affordable condo is in a historic building downtown. The decor has a vintage feel and we're super thankful that this snug place manages to comfortably fit a queen-sized bed. A full bathroom and kitchenette mean you'll spend your stay in comfort.
1-2 Guests
Trendy location
The best VRBO in Traverse City for solo travelers, this condo has high ceilings and large windows that flood the space with natural light. It is located in the Grand Traverse Commons, so there are on-site restaurants, cafes, and shops. The Bay and downtown are also just a short walk away. The condo has a full kitchen in case you want to cook your own meals and an amazing four-poster bed.
Is This the Best Backpack EVER???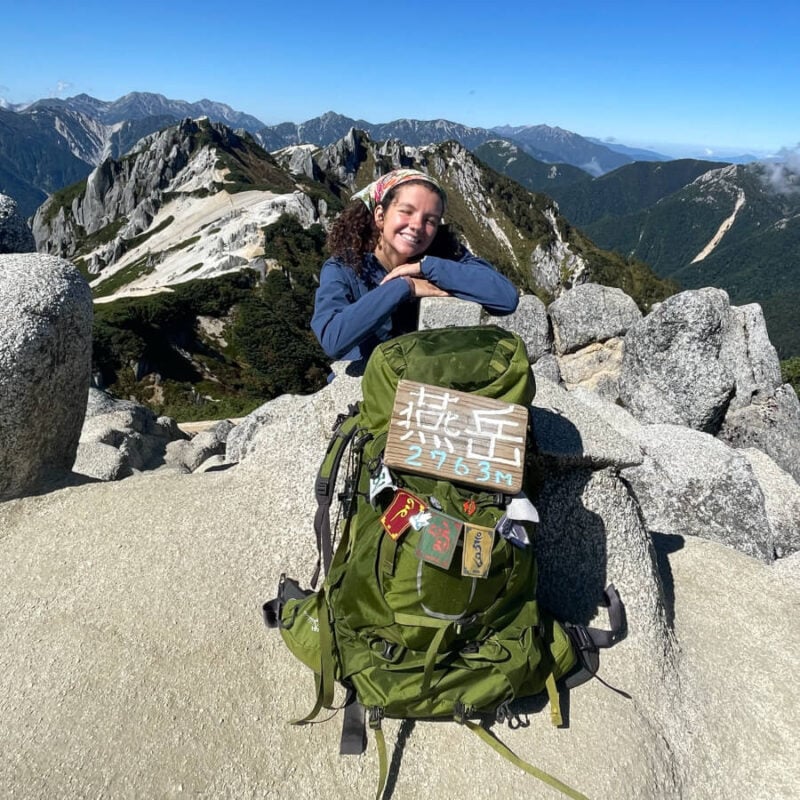 Wow, do we have the place for your next romantic getaway! This amazing beachfront apartment is one of the best VRBOs in Traverse City! It has a killer balcony overlooking the lake with a seating area that was just made for watching the sunset. This light and bright condo is newly remodeled and has modern and stylish facilities and decor. The bedroom has a smart TV, so get ready for a cozy night cuddling on the king bed.
Best House in Traverse City for Families | Beachfront House
This beachfront house is perfect for your next family vacation, it has a beach just steps away from the yard and an amazing wooden sundeck! The house is spacious with a large kitchen for cooking family meals, and an outdoor grill if you want to put that sundeck to use and have a summer picnic. The house has everything you need to make sure your stay goes off without a hitch including games for the kids, and – freebie alert – use of the SUP, adult kayak, and children's kayak.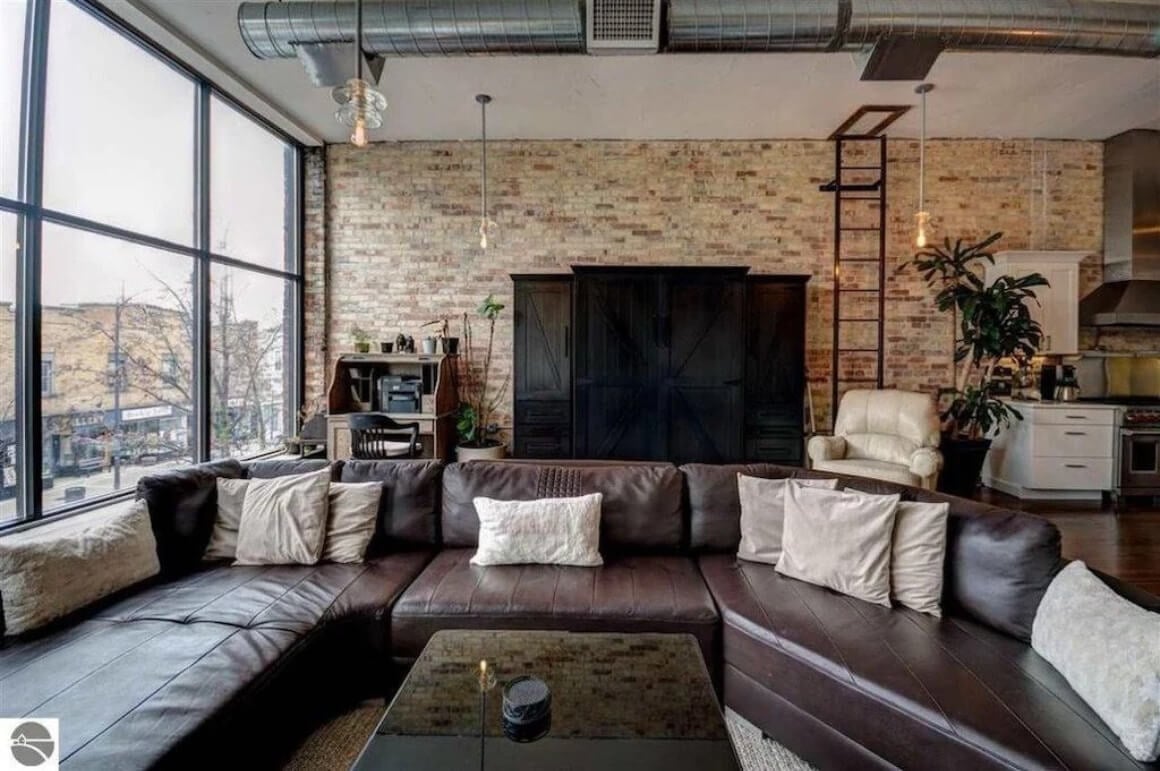 11 Guests
Downtown location
We are 100% digging this industrial print facility turned stylish loft in the heart of downtown! What makes this place worthy of the list is the attention to detail and clearly hand-picked furnishings and decor. Everything in this Traverse City VRBO hits the spot, from the giant leather sofa, to the exposed ductwork, to the super industrial-looking chandeliers. This place tells a story of its past but in the most high-end way possible. Yes and yes.
6 Guests
Spacious and stylish
Located in The Village at Grand Traverse Commons, this historical building used to house The Northern Michigan Asylum, but don't let that deter you! This is now one of the trendiest places in Traverse City and is a hubbub of cafes, restaurants, shops, and condos. This condo has amazing high ceilings, exposed brickwork, and industrial lighting, softened by the leather and wooden furnishings.
6 Guests
Minutes from downtown and beaches by car
I don't know about you, but when I think about a Great Lake vacation I picture warm nights by a fire, or storytelling around a fire pit eating s'mores. Well, in this lovely Traverse City VRBO, that is exactly what you can do all vacation long. This newly renovated house is centrally located, has a modern kitchen, large rooms, and antique-looking furniture. There's an open fireplace inside and a fire pit in the garden, plus an outdoor deck for barbecuing.
This Spider Lake cottage was built with the view in mind, it has an open floor plan, and views of the lake from every single room! Now that's what I call dedication to the cause. The place is so spacious inside, and there's also a ton of room outside on the decks. Yes, decks. Plural. The lower deck is right up on the water's edge where you can go for a refreshing swim or take out the resident kayaks (also plural!). Then when you're all tired out from that, you can just head on up to the upper deck and casually hop in your sauna for a quick steam. What a life.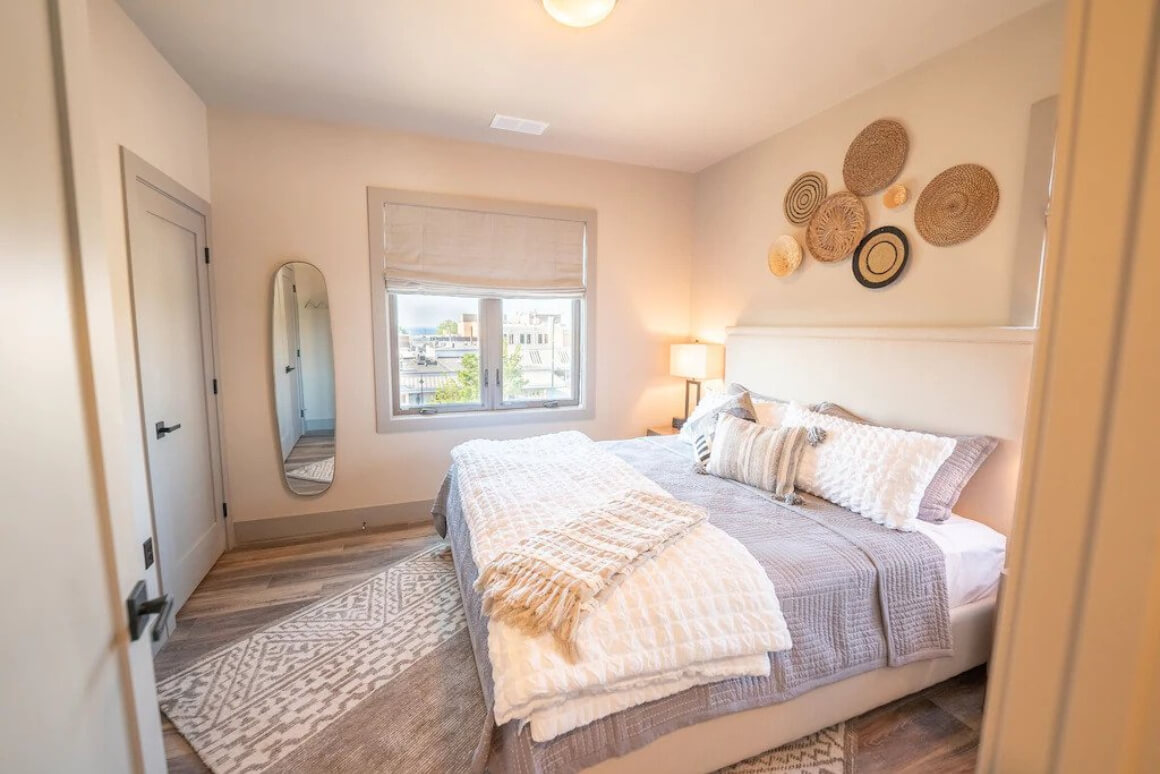 $$
Modern decor and furnishings
Sat in the heart of downtown, this modern condo has everything you need for a comfortable Traverse City stay. There is an open plan, full-sized kitchen, dining area, and living room which opens up onto a cute step-out balcony. The modern decor and boho accents combined with the warm neutral colors really make for an inviting space.
$$
Huge open-air deck with seating
One of the best VRBOs in Traverse City, this cheery cabin is located lakeside, and just in case you didn't already know, has a spacious open-air deck with comfortable outdoor seating. The nautical theme actually works, and there are steps going right down to the lakefront where you can take a dip. The inside is spacious and bright, with a kitchen, dining table, and separate living area.
Best VRBO in Traverse City near Nightlife | Downtown Condo
Let's face it, as soon as your head hits the pillow of this drool-worthy king bed, you'll be out like a light. Luckily after a wild BNO (big night out), that is exactly what you want. This downtown condo is within walking distance of all the best restaurants and bars and is equipped with everything you need for your stay. There's even a parking pass for the next-door garage in case you drive down or get a rental!
4 Guests
Historic Building
This condo is in The Village at Grand Traverse Commons and is only a short distance from downtown. Within walking distance are all the restaurants, cafes, bars, and shops you could wish to visit during your weekend, and the beach is just a short stroll away. The condo has a super cool spiral staircase leading up to the top floor master which is also accessible via elevator. There is also a small mezzanine with additional seating/sleeping space. We like the industrial vibe this space has and the tall windows.
Stunning Cabin for Honeymooners in Traverse City | Cabin with Hot Tub
2 Guests
Secluded location but close to the beach and downtown
Get ready for some romance in this secluded Traverse City VRBO with its own personal hot tub! This 1940s log cabin feels amazingly private but is actually just a short drive away from downtown. If you're the type of couple who cycles, bring your bike, hop onto the nearby TART trail, and ride into town instead! In the evenings warm up by the open hearth fire in the living room.
This is the ultimate holiday house for your next friend-cation! Bring the beers, because this place has a huge garden, sundeck with outdoor seating, and a fire pit. Fire up the grill and have the ultimate midwest picnic barbecue. There's plenty of space and seating inside too for everyone to hang out. If you wanna head downtown, it's just a short drive away, or if you brought bikes, ride to the nearby TART trail and coast into town.
$$
Large sliding glass doors onto a private deck
The open plan living space in this ground floor condo has huge, feature, sliding glass doors that open up right onto the beachfront. The lake in front is popular for swimming and water sports, so you won't be lacking things to do! The space is light and airy with cool, neutral tones that only emphasize the fantastic lake view. There is a small kitchen with bar seating, plus a large comfy sofa we wanna curl up on!
Super Accessible VRBO in Traverse City | Downtown Condo
This ground-floor condo is located downtown and is a short distance to shops, restaurants, and beaches! It has an open floor plan with plenty of space between the kitchen, living, and dining areas. The space is wheelchair and stroller accessible and opens up onto a little walkout patio with seating.
Best Dog-Friendly VRBO in Traverse City | Spider Lake Cabin
Bringing your furry friend on holiday and need a place to stay? We got you. This 1000 sq ft log cabin has a lovely deck overlooking the lake, plus a jetty that goes right into the water, so you can easily get in and out of the cabin's free-to-use kayaks. The indoor porch has 180-degree view windows so you can feel truly immersed in nature, plus a comfortable sofa and dining table.
$$
Secluded yet central location
If you're thinking of a short-term Great Lake stay, then we've got the best VRBO in Traverse City for you. This secluded 600 sq ft home is surrounded by woodland and is actually not as secluded as you'd think! It is only one mile to downtown and nearby beaches, plus it is super close to Boardman Lake. We like the clean, minimalist vibe as it means there's more space for the things you'll be bringing from home for the long stay.
4 Guests
Private walled garden
This has gotta be the coolest VRBO in Traverse City. This massive, 3800 sq ft. loft used to be home to the Traverse City Cigar Box Company. The apartment has kept to its industrial roots with homages here and there to the buildings past. There is a stunning master bedroom with a freestanding tub in the semi-open en-suite. The in-house library has 1,500 hardcover books just waiting to be read on the numerous couches dotted around the place. Outside, experience your own oasis in the middle of busy downtown in the private, walled gardens.
Don't Forget Your Traverse City Travel Insurance
ALWAYS sort out your backpacker insurance before your trip. There's plenty to choose from in that department, but a good place to start is Safety Wing.
They offer month-to-month payments, no lock-in contracts, and require absolutely no itineraries: that's the exact kind of insurance long-term travellers and digital nomads need.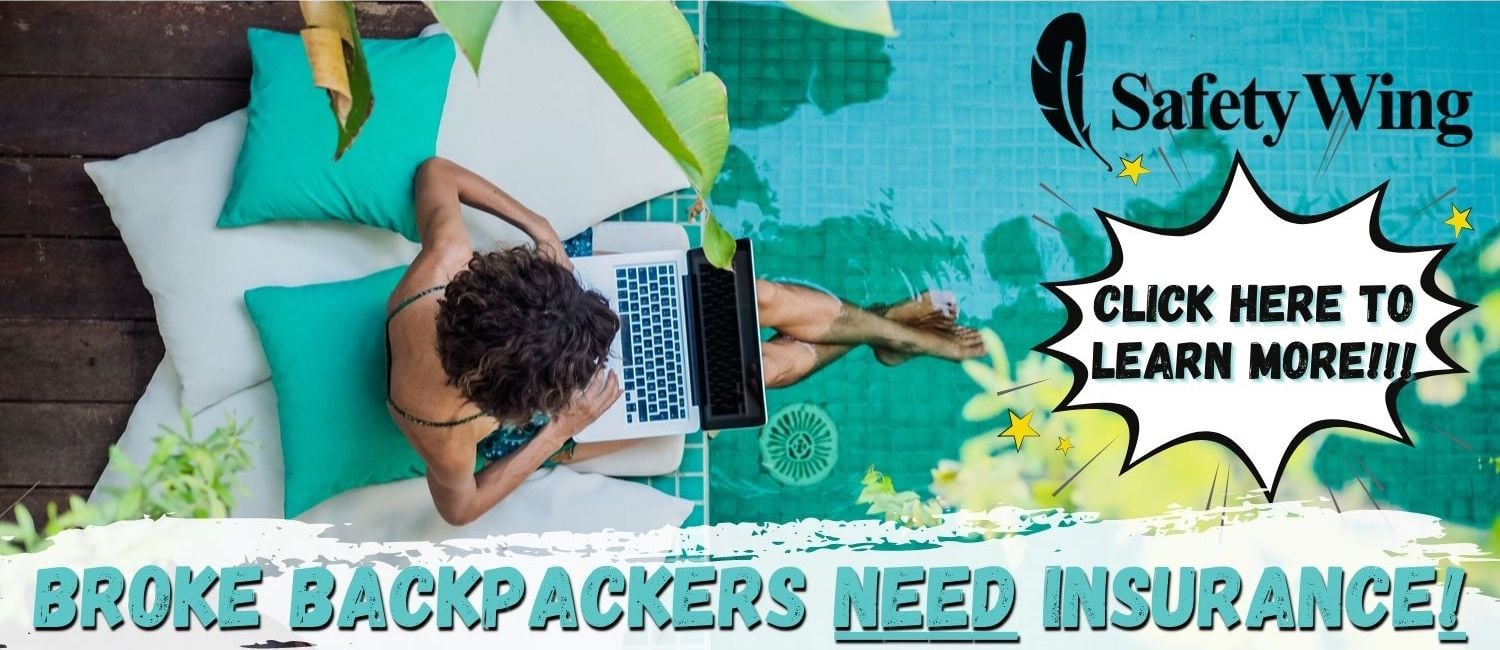 SafetyWing is cheap, easy, and admin-free: just sign up lickety-split so you can get back to it!
Click the button below to learn more about SafetyWing's setup or read our insider review for the full tasty scoop.
Final Thoughts on Traverse City VRBOs
We adore the VRBOs in Traverse City! Who knew there could be so much diversity in such a small place. The mixture of historical downtown and city center rentals versus scenic lake-side cabins will really make you feel spoiled for choice! What we find so great is that wherever you choose to spend your much-earned vacation time, you will always be a stone's throw away from the action of the city center.
---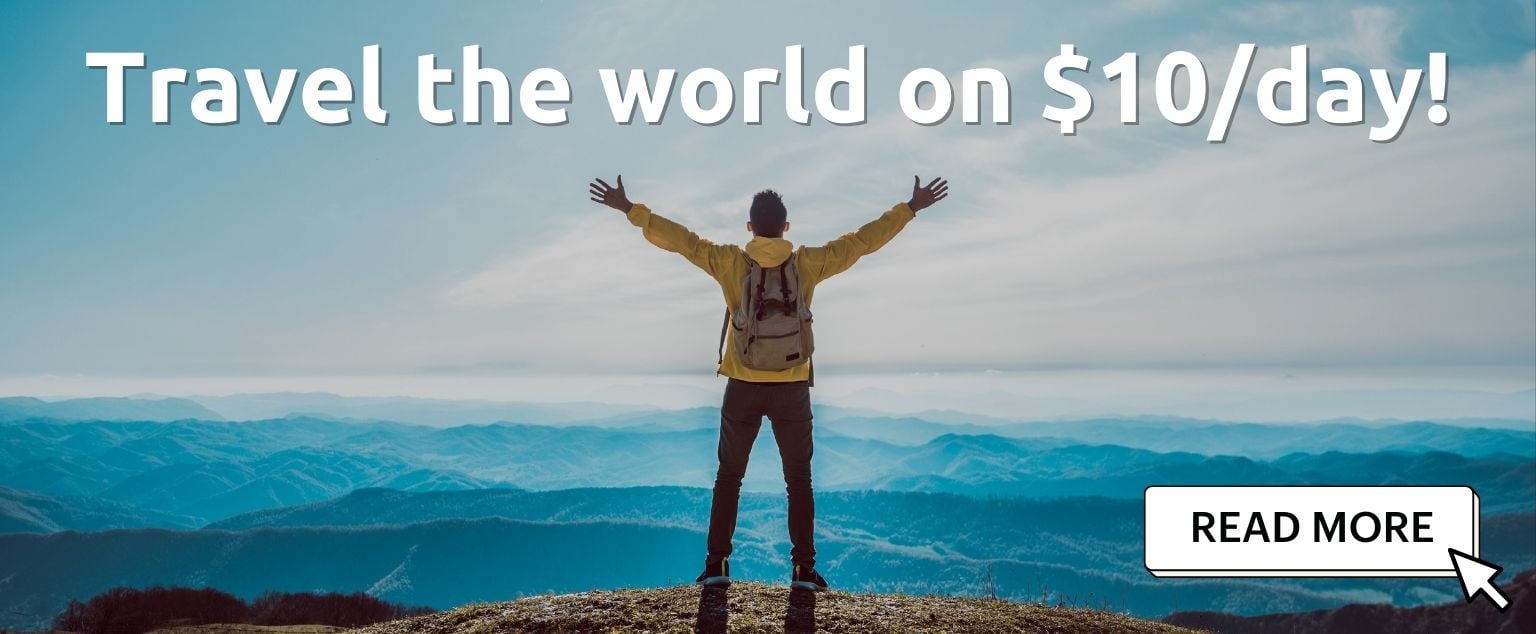 And for transparency's sake, please know that some of the links in our content are affiliate links. That means that if you book your accommodation, buy your gear, or sort your insurance through our link, we earn a small commission (at no extra cost to you). That said, we only link to the gear we trust and never recommend services we don't believe are up to scratch. Again, thank you!