Hong Kong is a semi-autonomous island city on the coast of China visited by countless travelers each year! The city's iconic skyline of futuristic skyscrapers is complemented by the beautiful surrounding nature, putting a trip to Hong Kong high up on the bucket list of all travel enthusiasts!
If you can only manage a short weekend in Hong Kong, you'd better go in with a plan of action, as you can easily get swallowed up in the hustle and bustle of the fascinating  city. Not only is the nature surrounding the city breathtakingly stunning, the food is also unforgettable!
Just make sure that you allocate enough time to discover the fascinating history and culture between exploring the natural offerings and tasting various flavors!
To help you start your vacation to Hong Kong on the right foot, we've compiled the ultimate itinerary for your Hong Kong trip!
Insider Tips for an AMAZING Weekend in Hong Kong
To put it plainly, there is so much to do in Hong Kong, so trying to plan 36 hours in Hong Kong can be incredibly tricky! We just hope that these guidelines will help you make the most of your Hong Kong weekend.
Know Where To Stay In Hong Kong
To make the most of your time on your Hong Kong vacation, you should choose your accommodation carefully. This Hong Kong accommodation guide will help you do just that.
Some of the most popular areas for travelers exploring Hong Kong are Tsim Sha Tsui, Mong Kok, Lan Kwai Fong, Wan Chai, and Causeway Bay.
If it is your first time visiting Hong Kong, the central district of Tsim Sha Tsui is the perfect spot to stay! Mong Kok is a great area for those traveling on a budget, Lan Kwai Fong is ideal for those seeking a vibrant nightlife, and Wan Chai is considered hipster culture.
Staying in central Hong Kong is key to making sure that you can save time and access the popular sights and attractions the city offers! Wherever you stay, note that space is at an absolute premium in Hong Kong. Therefore, hostel and hotel rooms will be somewhat more compact than what you may be used to.
Our Favorite Hostel – Urban Pack
A festive, contemporary-style backpackers in Tsim Sha Tsui
Within walking distance of major attractions such as Avenue of Stars
Conveniently located near Tsim Sha Tsui station
Urban Pack is in the heart of the busy city and tops our list of the best hostels in Hong Kong. Conveniently located near major attractions and public transportation routes, Urban Pack is a great spot for travelers wanting to live in comfort and with convenience!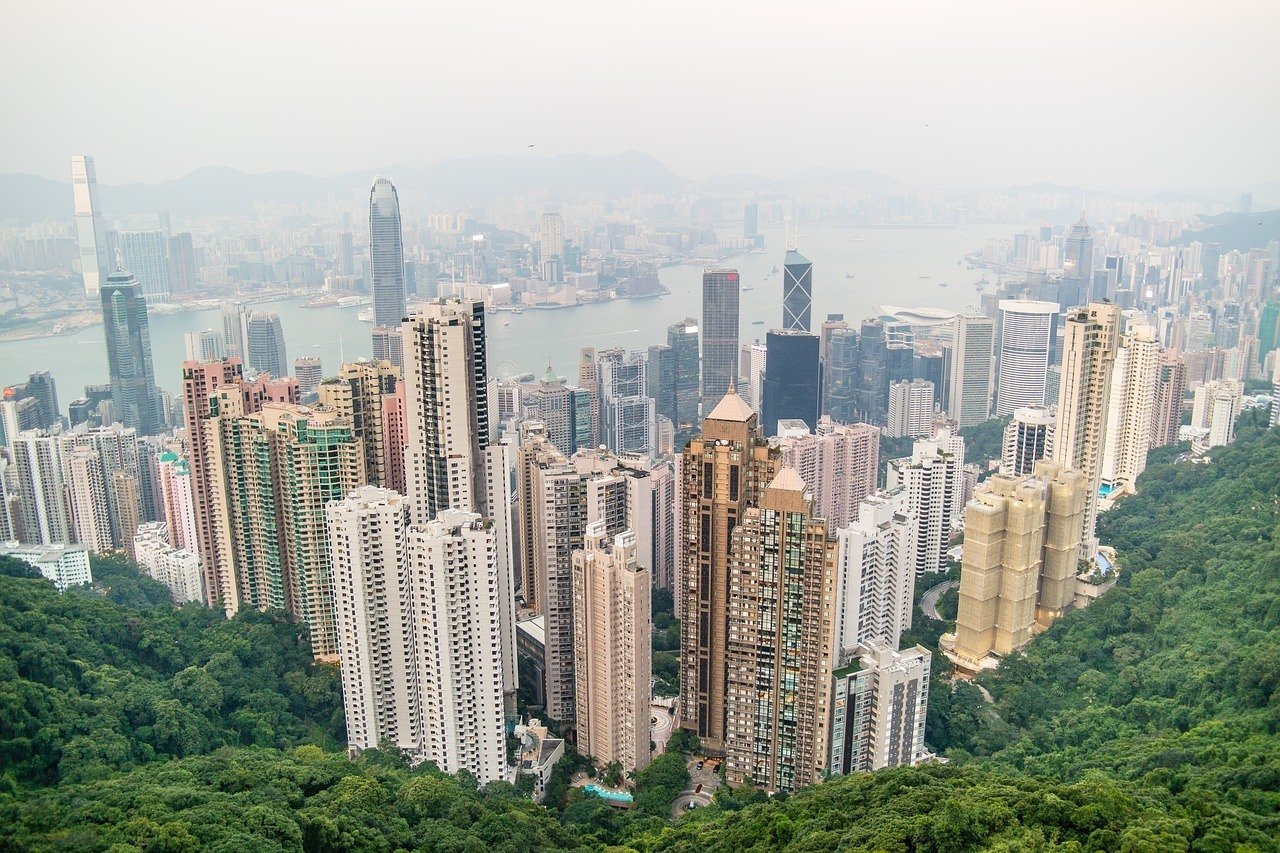 Conveniently based in northern Kowloon, this spacious apartment is as cool as the bustling streets outside. With exposed brick walls and quirky egg-shaped chairs, it's every hipster's dream – minus the avocado. It also boasts high-speed WiFi, 24-hour security and easy access to the subway.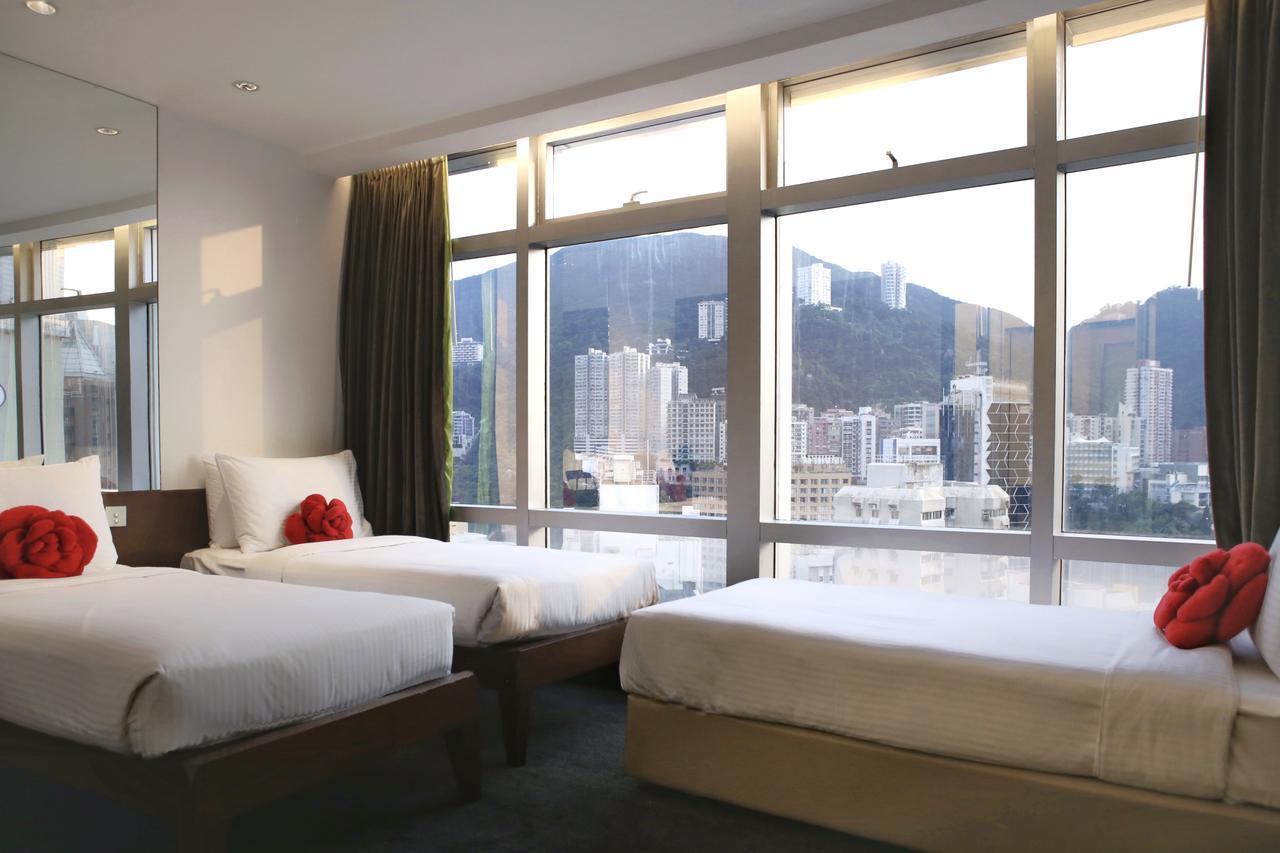 The hotel is chic in design, with warm lighting and unique fabrics
Located in Causeway Bay, a great spot for families!
The staff at the hotel are known to be exceptionally friendly and helpful
Butterfly on Morrison Boutique Hotel is a great, affordable hotel that is perfect for families! The modern, European-styled hotel is conveniently located near several attractions such as Victoria Park and Times Square! As a bonus, the staff are some of the friendliest you'll find!
An award-winning hotel is located in Kowloon, in the Yau Tsim Mong
Surrounded by key attractions such as Ladies Market, Temple Street and Tsim Sha Tsui Clock Tower
Relax in a luxurious setting, fully kitted with air conditioners, WiFi and a fitness center
Kick back and relax in the luxurious, elegant Dorsett Mongkok hotel in between your Hong Kong adventure! With a variety of super comfortable rooms to choose from, you are guaranteed a plush and decadent stay in the heart of Hong Kong!
Know How to Get Around in Hong Kong
With a population of more than seven million, Hong Kong city's transport system is a well-oiled machine! This means that it is pretty easy to get to all the best things to see in Hong Kong.
The easiest and most efficient way of getting around is with the public transport system. The Octopus card is Hong Kong's tap-and-pay system for public transport in the city. These can be bought at any of the Mass Transit Railway (MTR). Many of the MTR's have English speaking staff who can help you out.
The MTR will get you to most areas that you will need to go. Conveniently, many of the signs at the stations are in English, making it easier to find your way around. , The Hong Kong subway can get insanely crowded during rush hour so do try to avoid peak times wherever you can
The bus is another easy, and more scenic, way to get around. They can be confusing at times so make sure that you do your research beforehand as drivers rarely speak English! There is only one taxi firm in Hong Kong and it is run by the government. Uber also exists but is not yet as popular as in other major cities.
While you won't be caught without a transport option, walking is always be one of the best ways to see the city! So make sure that you pack a comfortable pair of shoes.
Many people take trips to Hong Kong purely to enjoy the nightlife! Whether or not you are one of these people, the following nightlife districts are worth a visit, especially if you're backpacking Hong Kong.
Lan Kwai Fong
Known as the most popular nightlife party district in Hong Kong
The area typically comes alive around 9 pm, when party-goers hit the streets
Dublin Jack, an Irish pub, serves some of the best local Hong Kong brews
Lan Kwai Fong is Hong Kong's notorious party and nightlife district. If you want a night out in Hong Kong full of bright lights, friendly locals and a steady of flow of drinks, then Lan Kwai Fong is the spot for you!
The nightlife in Lan Kwai Fong typically kicks off at around 9 pm, and most party revelers start their night here before heading to Wan Chai. Lan Kwai Fong also boasts some of Hong Kong's best dance floors. If that tickles your fancy, then you need to check out Volar!
Wan Chai
Wan Chai area is known as Hong Kong's red-light district
The area has a 'naughty' reputation that it has steadily built up since the 1940s!
Bar 109 and Mes Amis are two of the more raucous bars in the area
Wan Chai is not an area for the faint-hearted. Over the decades, it has earned a reputation as a wild, boisterous nightlife area. The district is full of 'girlie bars' and nightclubs that are popular among some of the more raucous party animals.
If you want to check out the area but not get involved in decadent entertainment, there are several tamer pubs to simply enjoy a beer or two.
Causeway Bay
An area in Hong Kong renowned for night-time shopping and amusement
Regardless of how late it is, Causeway Bay is always bustling with tourists
Causeway Bay offers a more relaxing rendition of a night out in Hong Kong
Causeway Bay offers a calmer night out for travelers who want to experience Hong Kong's nightlife without the drama. The area is filled with shops that stay open until late, and epic bars that serve the finest cocktails.
One bar that stands out in Causeway Blue is Skye, which serves the finest drinks and breathtaking views of the city!
Hong Kong is foodie paradise has an incredible reputation for being home to some of the best global cuisines. If you decide to travel to Hong Kong, then you need to explore the various tastes!
Michelin-Star Restaurants
Hong Kong boasts an incredibly high number of 61 Michelin-star restaurants!
Explore creative combinations and molecular gastronomy in Hong Kong
Twenty Six by Liberty is a one-of-a-kind experience where your food is prepared for you by scratch in front of your eyes!
Hong Kong sets the fine-dining bar incredibly high with an incredible variety of fine dining restaurants – 61 of which are Michelin-star!
There are countless Michelin rated spots to choose from in Hong Kong and enjoy an unforgettable gastronomic experience! Prepare for explosive tastes, inventive combinations and five-star treatment!
Street Food
Street food stalls, known as Dai Pai Dongs are extremely popular in Hong Kong
Exploring Hong Kong's street food is one of the best foodie experiences in the city
Although not many stalls speak English, a lot of the menus include pictures
If you want a truly authentic, local Chinese food experience, then take the time to discover some of the many street food stalls!
Kowloon boasts the impressive Temple Street Night Market, Sham Shui Pa is home to several lively street stalls, and one of the oldest street markets is found in the Midlevels Escalator area in central Hong Kong.
The street bar-bq's are particularly great for travellers on a budget. You simply take a plate, choose what you want and they cook it for you. Surprisingly, the street barbie's are also one of the few places to get vegetarian food in Hong Kong.
Unique Dining Experiences
Fantasy dining is a growing trend that involves bespoke menus and seasonal foods grown right by the table!
Gourmet hawkers offer a fine-dining experience at incredibly low prices!
Tim Ho Wan is the world's cheapest Michelin-star restaurant!
Hong Kong is a gastronomic paradise! Along with the usual fine dining experiences and authentic encounters with local food, Hong Kong also offers some of the unique dining opportunities in the world.
So keep an open mind and don't hold back – allow Hong Kong to blow your mind and taste buds out of the water!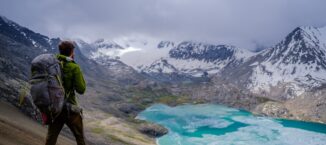 Do You Want to Travel FOREVER??
Then pop your email address in below and we'll send you a FREE copy of 'How to Travel the World on $10 a Day!'
In addition to a vibrant nightlife and sensational food experiences, Hong Kong also offers super fun experiences for sports fans!
Dragon Boat Racing
Dragon boat racing is an incredibly unique Chinese sport derived from ancient Chinese tradition
It has been an official competitive sport in China since the 1970s
This is a really unique spectator sport to enjoy when visiting Hong Kong
If you want to discover a really traditional sport in Hong Kong, then dragon boat racing is a must! The sport typically involves about 20 paddlers on one beautifully-decorated boat, moving to the beat of a drum.
The sport has its routes in ancient Chinese traditions, making it an unforgettable experience that combines sport and culture!
Horse Racing
Horse racing is arguably the most popular spectator sport in Hong Kong
The racing season typically runs from September to May
The two main race tracks are in Happy Valley and Sha Tin
Perhaps the most popular spectator sport in Hong Kong, horse racing (and betting) is a memorable activity to enjoy in the city.
As the only legal form of betting in Hong Kong, the sport has attracted a huge amount of spectators, combining the priorities of earning money with entertainment!
Live Rugby Game
Rugby is a British sport that has gained massive popularity in Hong Kong owing to 200 years of colonial rule
The biggest international tournament is the Hong Kong Sevens Tournament around March each year
There are countless sports bars in Hong Kong that screen big rugby games from around the world
Rugby has gained popularity in Hong Kong over the years, resulting in the rise of multiple sports bars across the city. From Delaney's in Tsim Sha Tsui and Champs in Causeway Bay, travelers will be spoilt for choice when looking for a pint and a rugby game!
If you do find yourself in Hong Kong around March, make sure that you book your tickets for the Hong Kong Sevens Rugby Tournament which offers a festive weekend of sporting fun!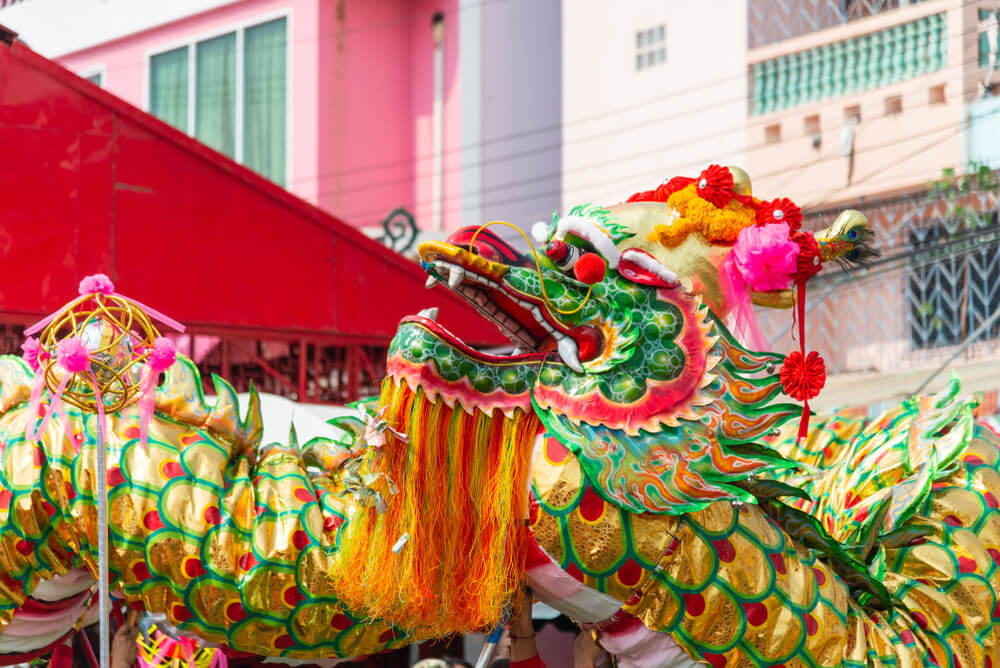 If you are a music-lover and wondering what to do in Hong Kong this weekend, you'll find that you are spoilt for choice!
Live Music
Hong Kong has loads of indie bars and live music venues to choose from!
The city's constantly evolving music scene features top local and international acts
New venues are constantly popping up, particularly in popular nightlife districts
If live music is your thing, then Hong Kong will not disappoint! There is an epic live music spot to suit all sorts of taste.
For a relaxing, casual evening listening to live music, check out The Wanch which hosts a selection of open-mic nights and seasoned band performances. BB Jazz lounge offers a classy night out with world-class jazz entertainment, and This Town Needs is Hong Kong's ultimate underground music venue. Take your pick!
Chinese Festivals
Hong Kong's Chinese heritage means that the city hosts countless traditional festivals
Public spectacles include glowing lanterns, crowded temples, and dancing dragons!
These festivals offer a truly authentic cultural experience when visiting Hong Kong!
Hong Kong's deep roots in Chinese heritage can be seen in the celebratory festivals throughout the year. A look at the Chinese festival calendar will indicate when travelers can expect the streets to be filled with dragons and lions, the temples to be crowded and lanterns to start glowing.
If you do find yourself in Hong Kong during one of these festivals, take the time to absorb all the cultural sensations that pulse throughout the city!
Theatre
A real way to push your boundaries, most performances in Hong Kong theatres are put on in Cantonese
Chung Ying Theatre Company and Hong Kong Repertory Theatre are the most popular!
The Fringe Club in Central Hong Kong offers some English performances
Going to the theatre in Hong Kong offers one of the most authentic, and unique cultural experiences possible. While there are a few theatres that host English performances, the majority of the theatres are Cantonese!
If you find yourself in Hong Kong around February and March, make sure that you make a plan to attend the Hong Kong Arts Festival which includes some of the cities best theatrical performances!
Travel with peace of mind. Travel WITH a security belt.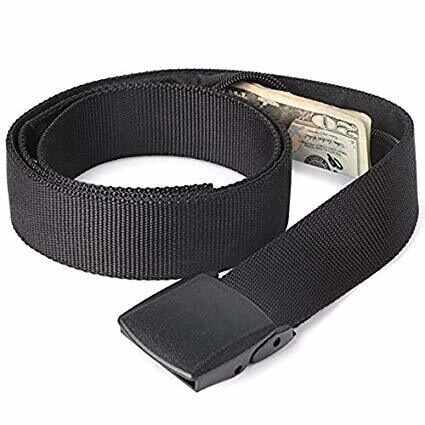 Custom-designed BY the Broke Backpacker FOR broke backpacking, the Active Roots Security Belt will keep your valuables safe no matter where you go.
It looks exactly like a normal belt except for a SECRET interior pocket perfectly designed to hide a wad of cash or a passport copy. Never get caught with your pants down again! (Unless you want to.)
Check on Amazon
9 Other Awesome Things to do in Hong Kong This Weekend
When you realize all that the city has to offer, it can be tricky to decide on a concise Hong Kong itinerary. The following 10 epic activities are a good place to start though!
#1 – Star Ferry
The Star Ferry offers an affordable transport option from Kowloon to Hong Kong Island. As many of the locals use the Star Ferry, you can expect to rub shoulders with the local population and gain insight into their day-to-day living.
Make sure that you make your way to the upper deck of the ferry and marvel at the magnificent views of the city skyline! A ride on the Star Ferry will cost you as little as USD $2,7 during the week, and USD $3,7 on weekends!
#2 – Peak Tram
The Peak Tram is one of the most beautiful ways to reach Hong Kong's highest peak which sits at 1,300 feet above sea level! The tram runs from 7 am to midnight, giving travelers the option of absorbing a beautiful view at their choice of night or day!
The tram is the quickest way to reach Hong Kong's Peak, and boasts breathtaking views along the way! The incredibly steep tram ride will give travelers an unforgettable 360-degree view of the city.
#3 – Big Buddha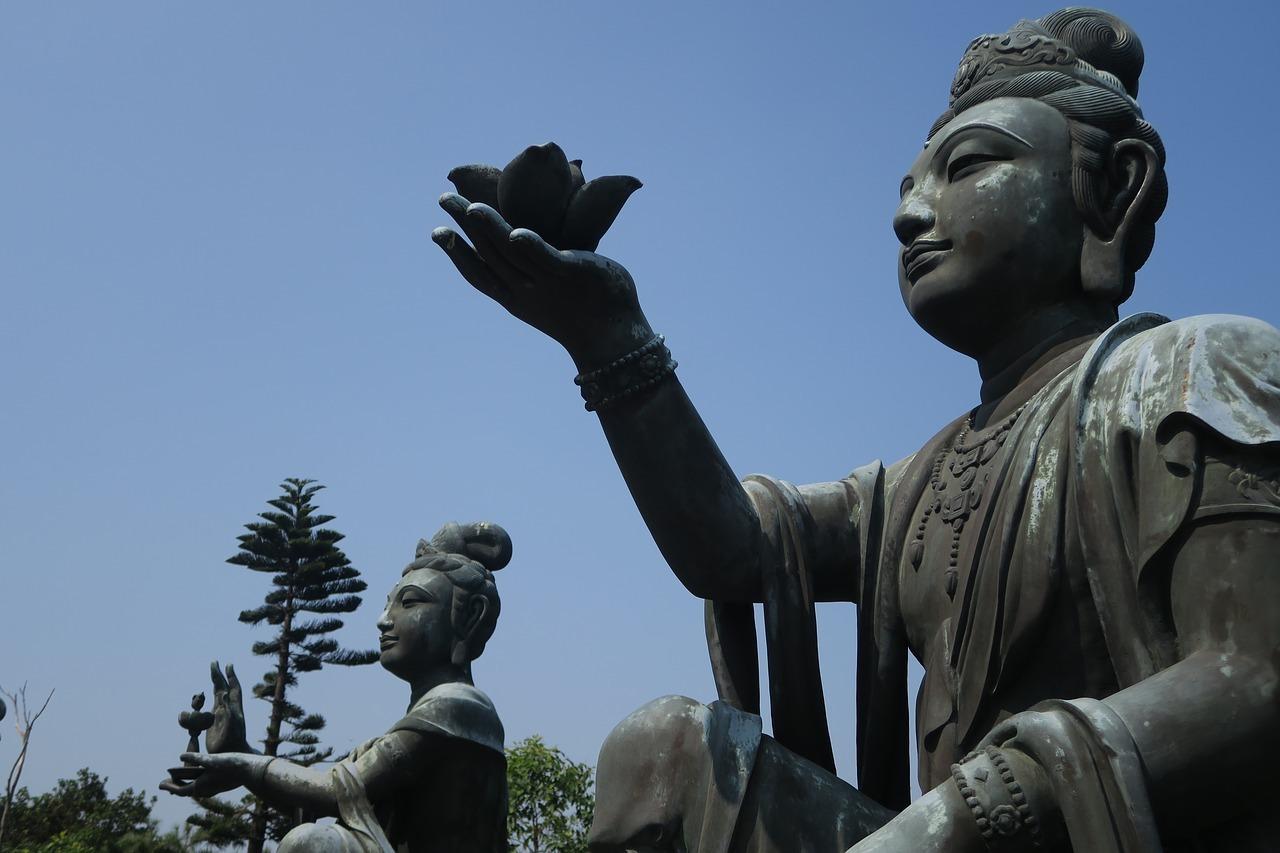 A must-do activity when visiting Hong Kong is to visit the Big Buddha that sits at the peak on Lantau Island. Tian Tan Buddha is the largest outdoor seated Buddha in the world! Located at Po Lin Monastery on Lantau Island, the Buddha is one of Hong Kong's major attractions!
In order to reach the Buddha, visitors have to climb a steep 268 stairs – but the reward (and view) at the top is outstanding!
#4 – Cable Car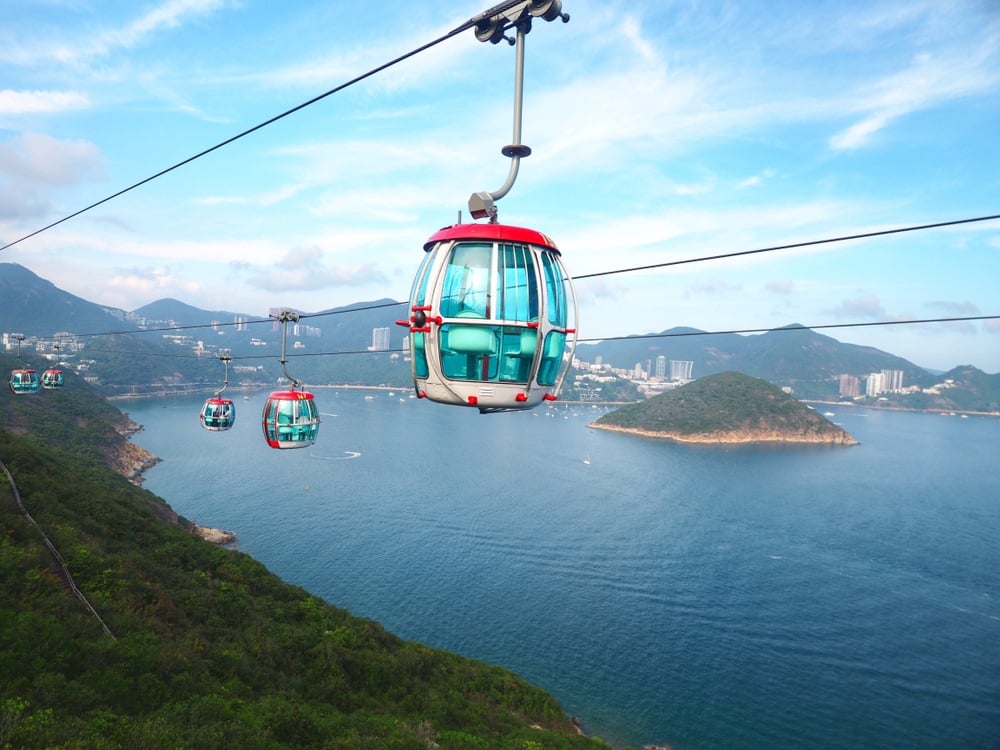 Those that visit the Big Buddha normally do so via the Ngong Ping 360 Skyrail cable car! A ride on one of these cable car carriages gives travelers a unique and beautiful experience of Hong Kong City!
If you can afford the USD $215 that it costs to ride in the crystal cabin, then take the opportunity! The crystal cabin gives a very special bird's eye view of the countryside as you make your way along the 3,5-mile route to the top of the mountain!
Still need accommodation for Hong Kong? In a rush? This is our favorite hostel in Hong Kong!
IN A RUSH? THIS IS OUR FAVORITE HOSTEL IN HONG KONG!
#5 – 10,000 Buddhas Monastery
Also in honor of Hong Kong's rich cultural and religious heritage is the 10,000 Buddhas Monastery where you can find incredible life-size golden Buddha statues. The Buddhist temple is wonderfully colorful, boasting breathtaking pavilions and amusing statues!
The attraction requires a hike up 431 steps that are lined with hundreds of statues. A visit to the 10,000 Buddhas Monastery is a definite must for anyone interested in Chinese culture! Actually, there are a few hiking Hong Kong opportunities.
#6 – Dragon's Back
The Dragon's Back hike is one of the most popular active, outdoor activities to do in Hong Kong. In addition to being a great way to burn some steam, the hike offers spectacular views of Tai Tam, Shek O and Big Wave Bay.
As a simple hike, the route up Dragon's Back encourages travelers of all levels of fitness to come along and enjoy the experience! Make sure that you check the weather report before hitting the trail, as the hike is best done when sunny and clear!
#7 – Tai Kwun Center
Tai Kwun Center is a huge, independent space dedicated to arts and culture! The site has been repurposed from an old police station and is now home to 16 heritage buildings, art galleries and a wide variety of bars and restaurants!
If you love history and art, then you have to visit Tai Kwun Center which features world-class exhibitions and theatrical performances. The center offers something memorable and special for every kind of traveler!
#8 – Tai O Fishing Village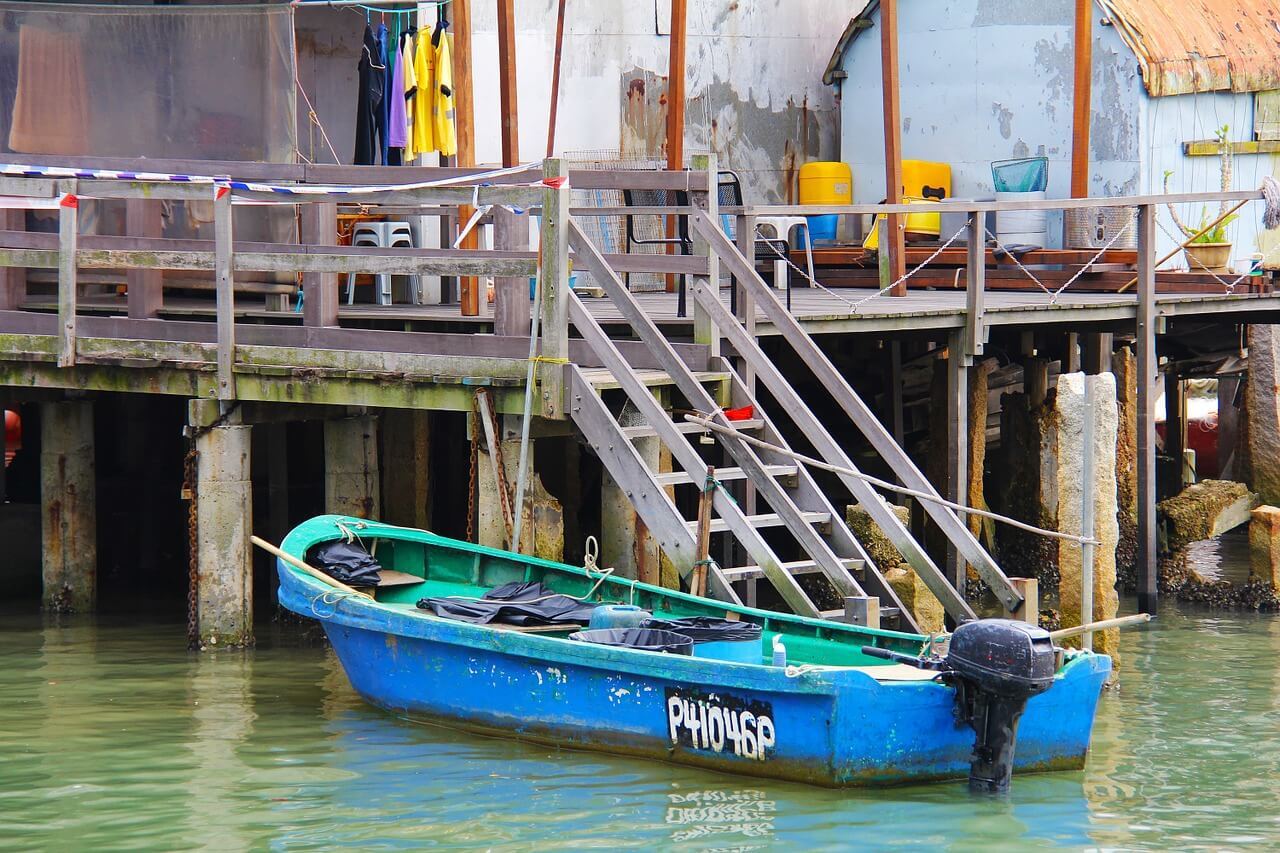 Tai O has been dubbed the Venice of Hong Kong. The fishing village is filled with traditional bamboo houses that are home to the traditional Tanka 'boat-people'. A visit to Tai O will introduce travelers to semi-floating markets, the options for boat tours and a uniquely cultural experience!
Make sure that you try out some of the traditional Chinese snacks available in the area, such as dried seafood and sugar-dusted Chinese donuts!
#9 – Hong Kong Disneyland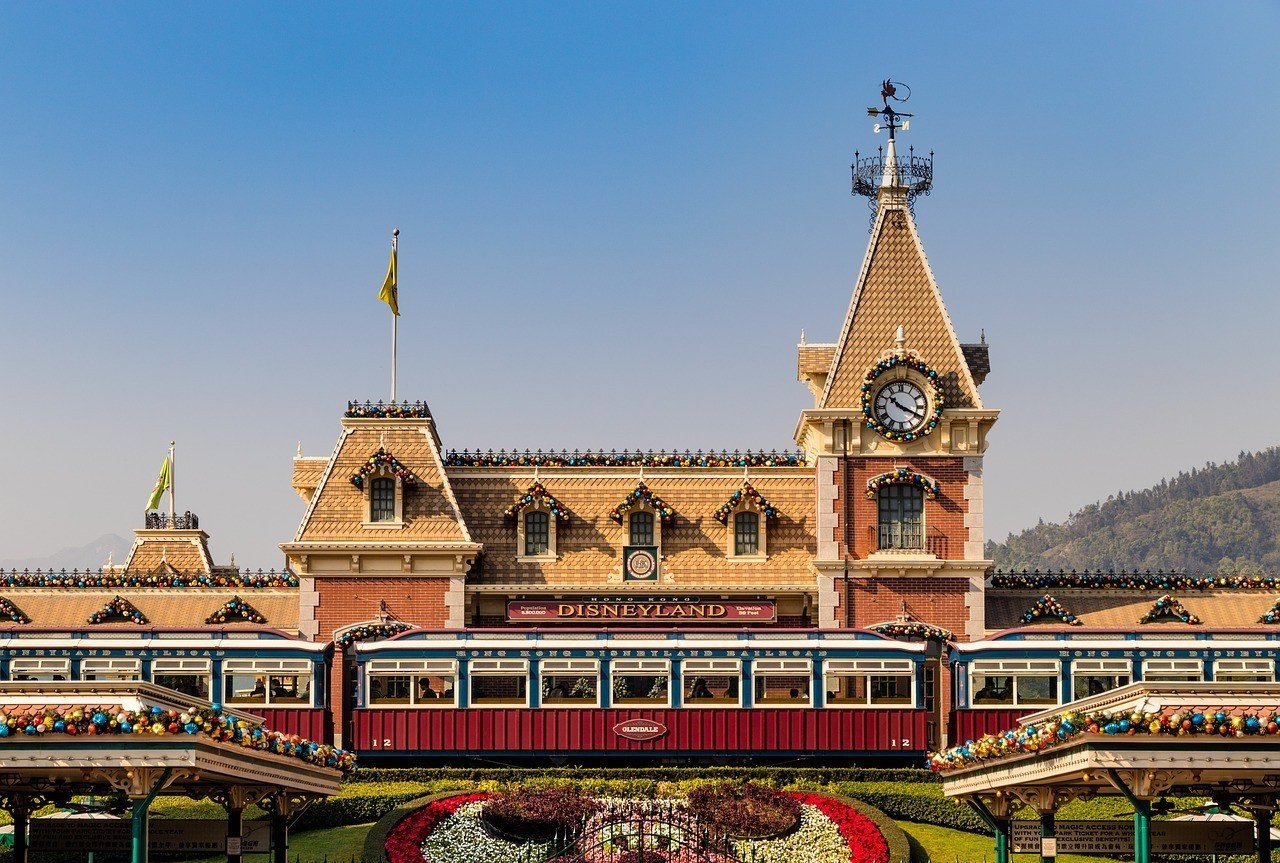 Although smaller than the other global Disneyland resorts, Hong Kong Disneyland promises an amazing and fun day out for the whole family! A Hong Kong day trip to Disneyland is one of the most fun and entertaining tours that you can do!
Hong Kong Disneyland offers all of the perks that can be expected from the Disneyland franchise, but offers snippets of Chinese cultural traditions for a unique experience
Don't forget to pack a good book! Lonely Planet Hong Kong (Travel Guide) is our top recommendation for an awesome and inspiring read on this magical city.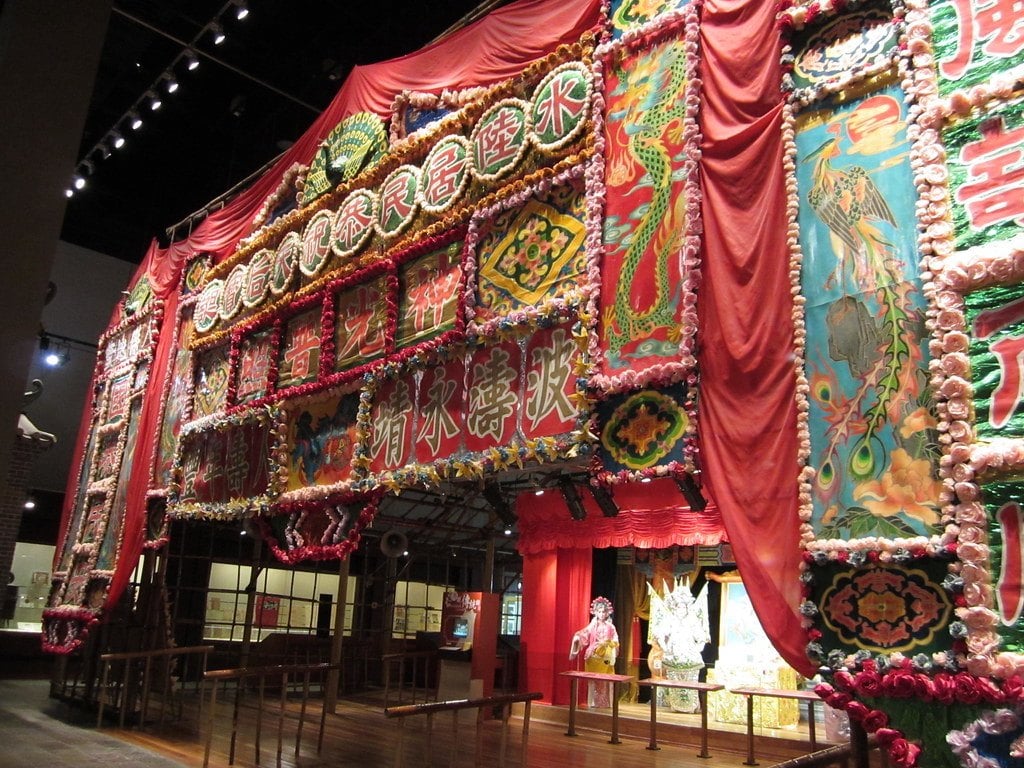 Visiting a new place is always exciting but there can also be a lot to consider and prepare. The planning and preparation process for traveling to a city for the first time always introduces a few questions.
We've tried our best to answer some of the most popular questions here to help you with your travel prep!
And have you thought about getting Travel Insurance for your trip? We've put together a roundup of Travel Insurance for backpackers – check it out here, or if you're low on time, get a quote from World Nomads, our favorite travel insurance provider.

Final Thoughts on a Great Weekend in Hong Kong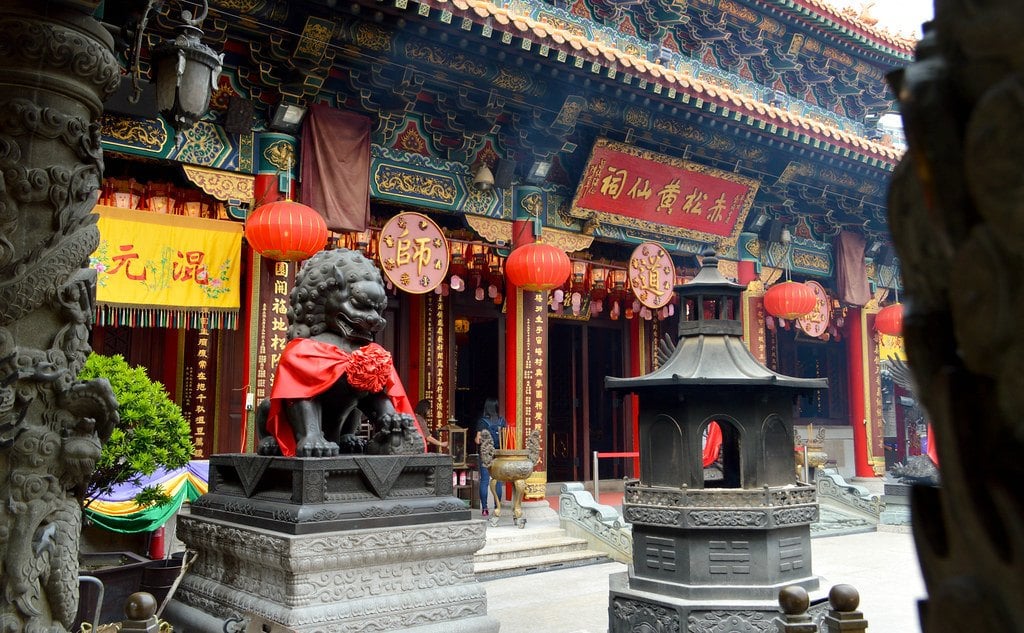 Hong Kong really is a magical city. It Perfectly combines the exciting hustle and bustle of the city with the tranquil beauty of the beaches and surrounding nature. Yep, all travelers are in for a treat regardless of their preferences!
This Hong Kong weekend itinerary should help you settle quickly and have a plan of action when you arrive .
Whether you love sports, cultural activities or tasting the local cuisine; Hong Kong is a treat of a place to visit!
---
Find out how YOU can support the site.
We're a big site with a big team and this job isn't always easy. But we do it because we love it – we love providing epic and free content. We love the knowledge that our content keeps you adventuring. We don't ask for money, but if you'd like to find out how you can help the site in more organic ways, click the button below.
Thank you for your support 🙂
And for transparency's sake, please know that some of the links in our content are affiliate links. That means that if you book your accommodation, buy your gear, or sort your insurance through our link, we earn a small commission (at no extra cost to you). That said, we only link to the gear we trust and never recommend services we don't believe are up to scratch. Again, thank you!